Continued from
Part 1
The Curve
did something different this year. Instead of the usual
Chinese New Year decorations
, they set up a fishing village!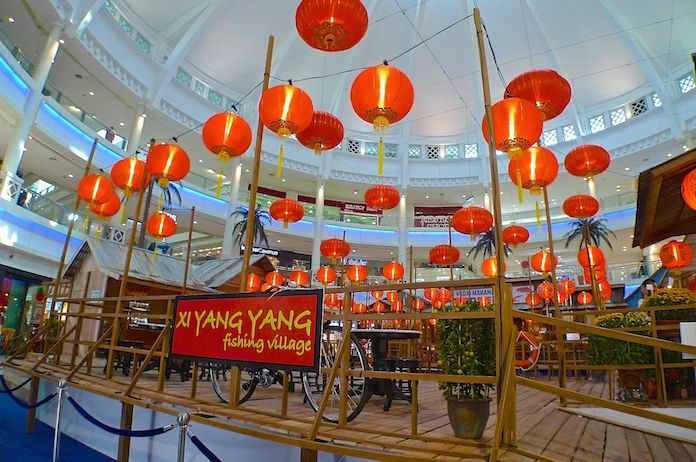 Called the
Xi Yang Yang
Fishing Village, it comes complete with
sampan
boats, fishes and a seafood restaurant!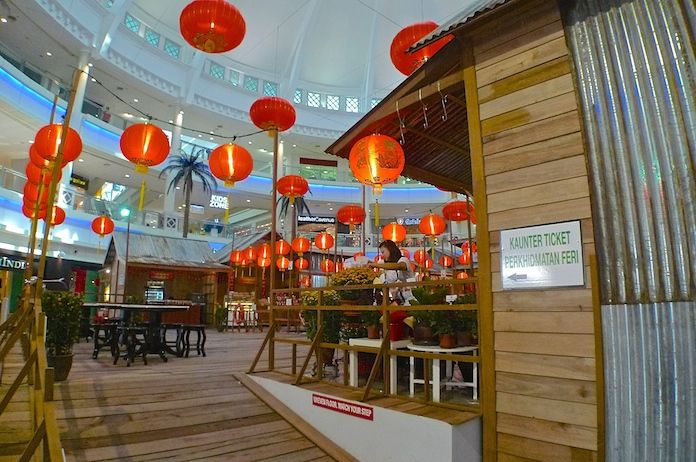 Yes, there were live fishes inside the man-made 'sea'.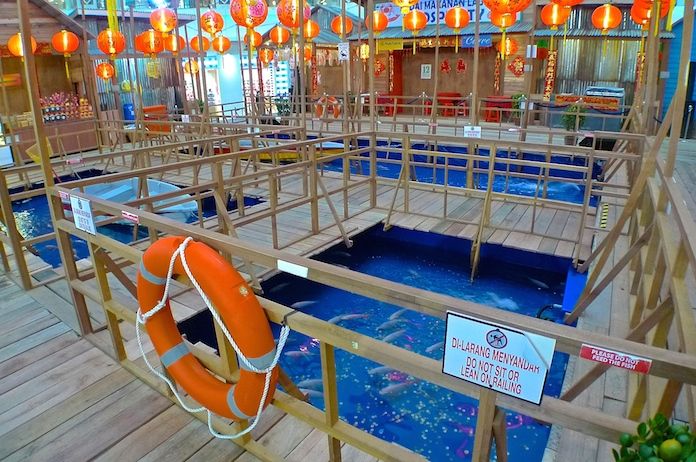 I thought the fishing village theme was rather unique and interesting.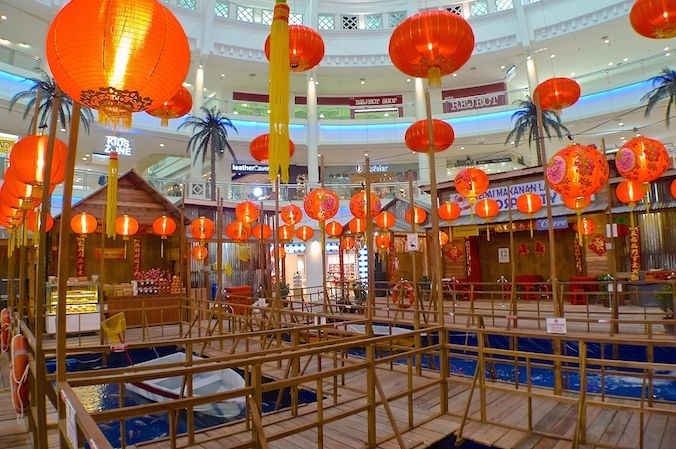 Wooden platforms and houses with zinc roofs made this looked like a real fishing village!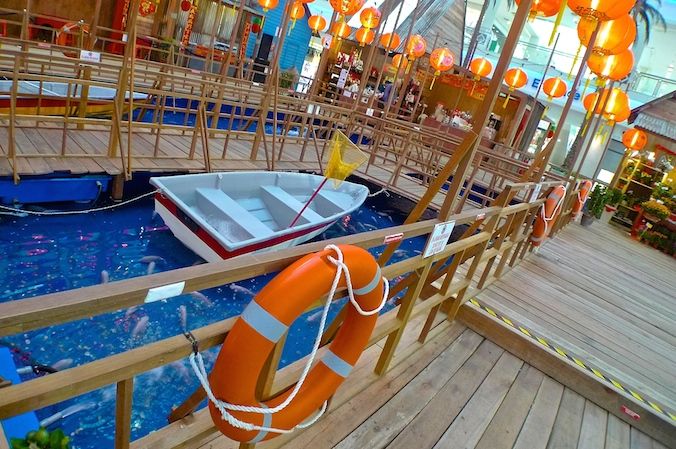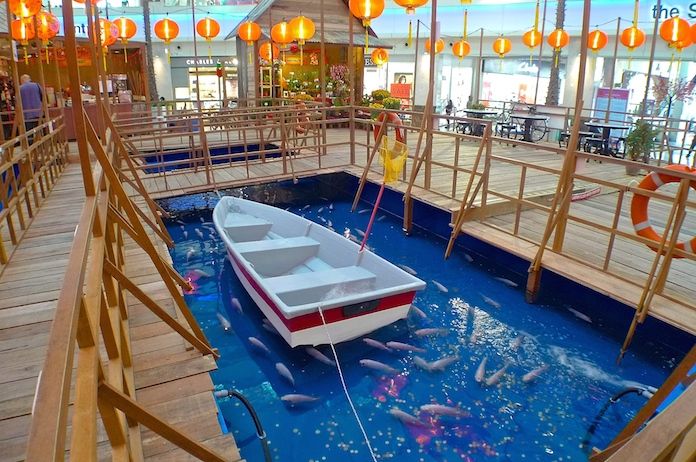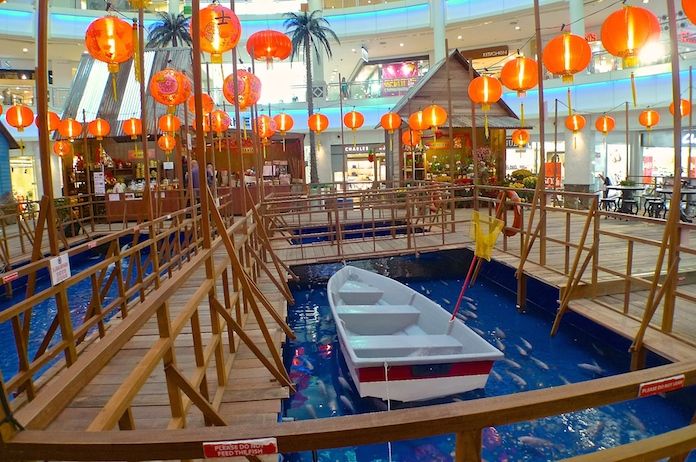 A seafood restaurant by the name of 'Prosperity'.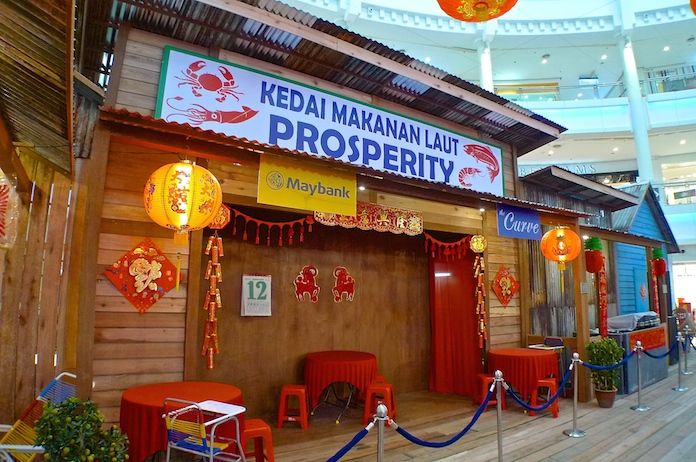 What do you think of the Chinese New Year decorations at The Curve this year?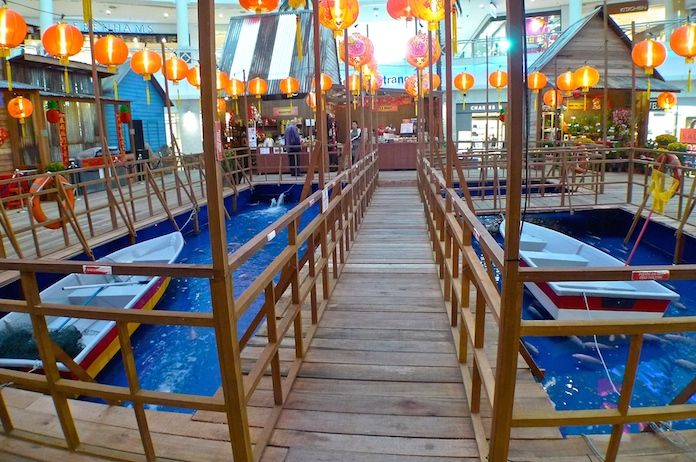 I have to give The Curve top marks for this unique idea of a fishing village in the middle of the shopping mall!
Next, I went to
Sunway Pyramid
.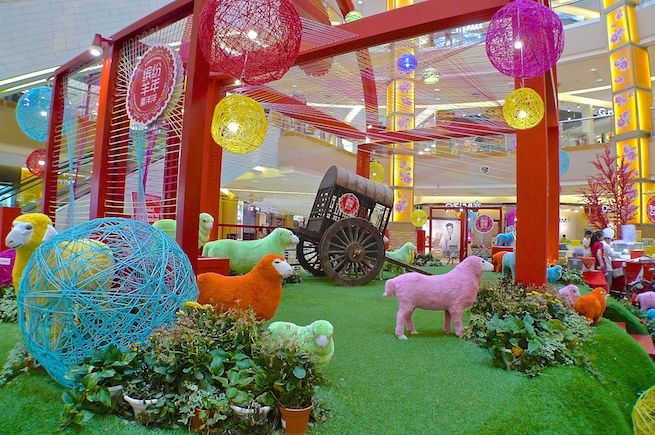 In line with the theme "Cheery Wooly Spring" there were lots of fluffy sheep in different sizes and colour!
I saw some recycled items from last year, but I guess that was to be expected. Check out last year's Chinese New Year decorations at Sunway Pyramid
HERE
.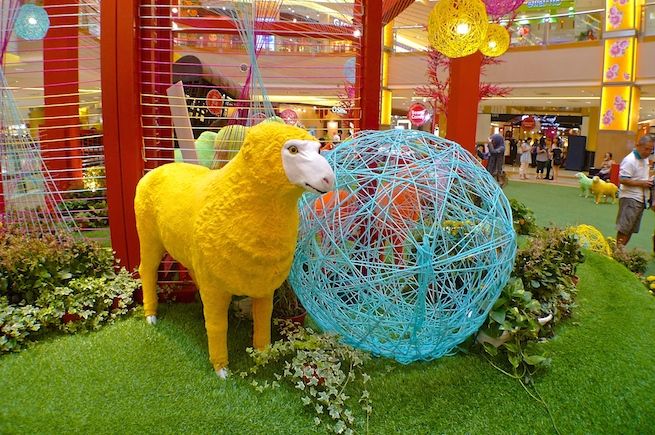 I was not particularly impressed with the decorations at Sunway Pyramid this year.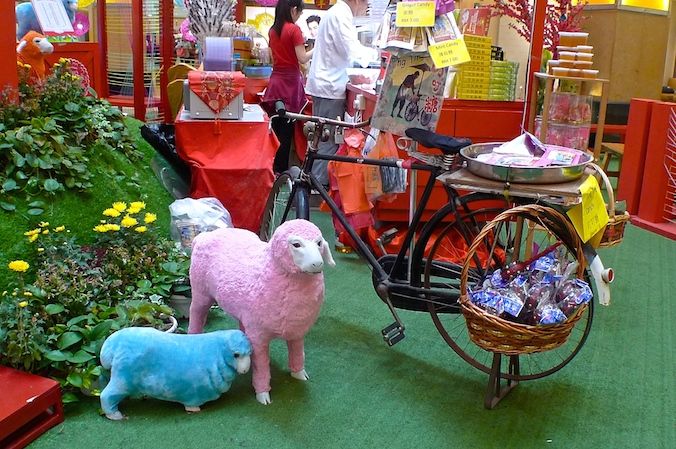 The sheep may look cute and all, but I really think only kids and small children will like them. What about you?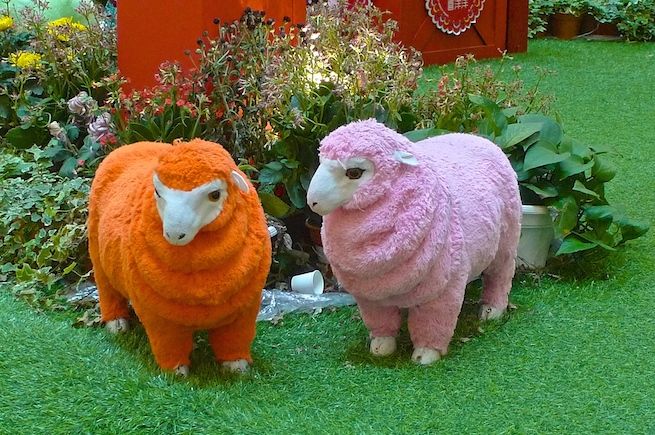 Lastly, I checked out the Chinese New Year decorations at
One Utama
. I was a little apprehensive as I was still reeling from the shock and disappointment of their extremely poor Christmas decoration last year.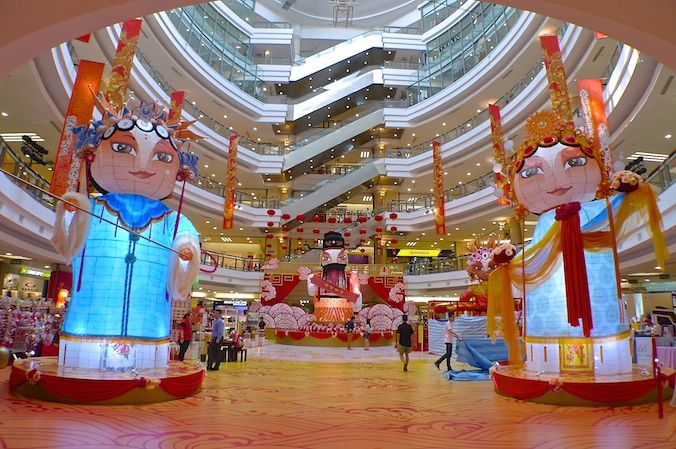 But I have to say, this year's Chinese New Year decorations were not too bad! Definitely can't beat the grandeur of Pavilion, or the uniqueness of The Curve, but I do think they are better than the sheep at Sunway Pyramid.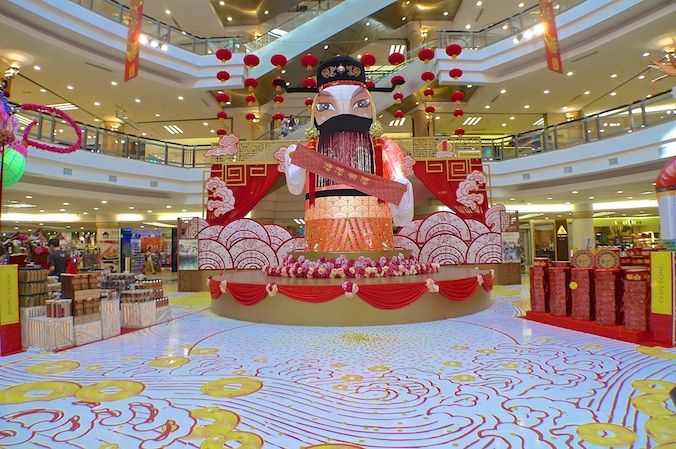 At the centre is the God Of Prosperity and he is surrounded by four other deities which symbolize the four different seasons.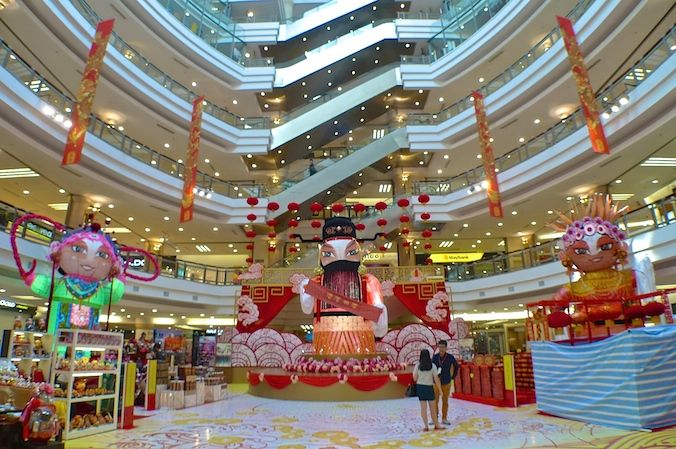 A closer shot of the God Of Prosperity.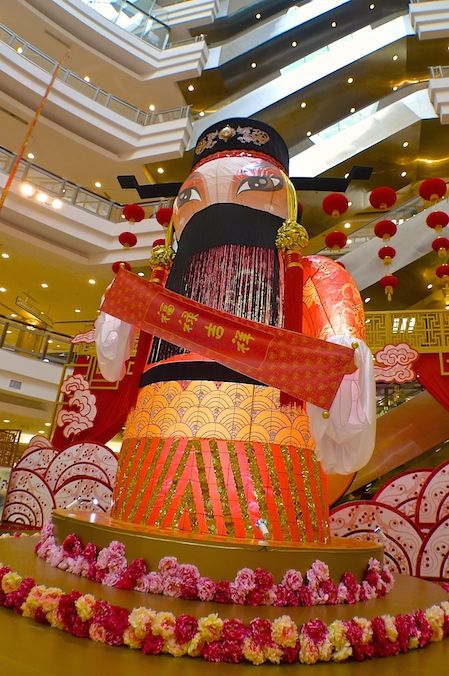 The decorations behind the God Of Prosperity.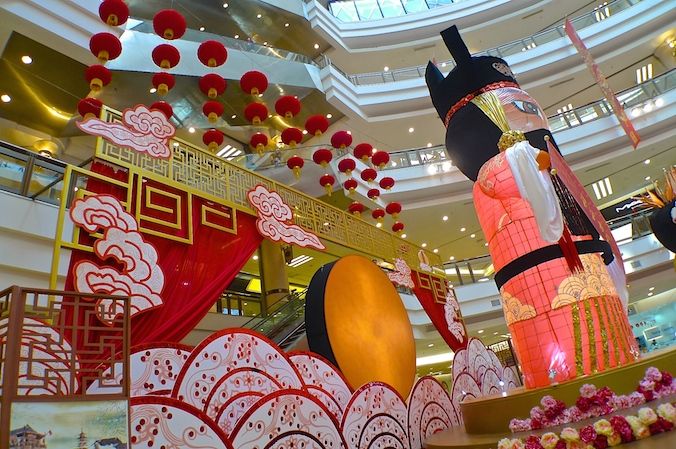 The other two deities on the left and right of the God of Prosperity.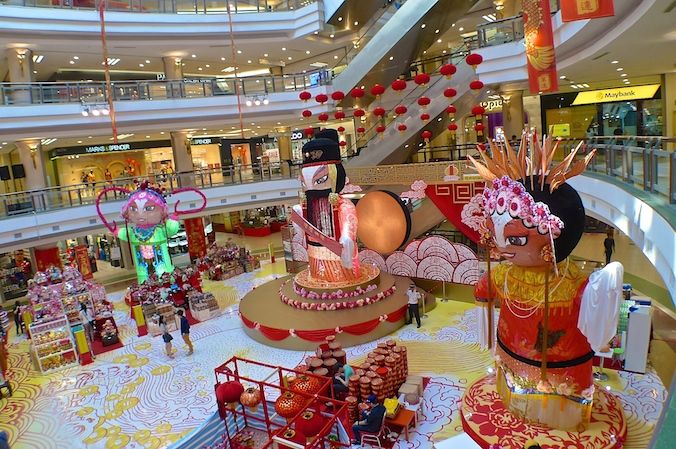 I thought the decorations this year were rather interesting but nothing too impressive.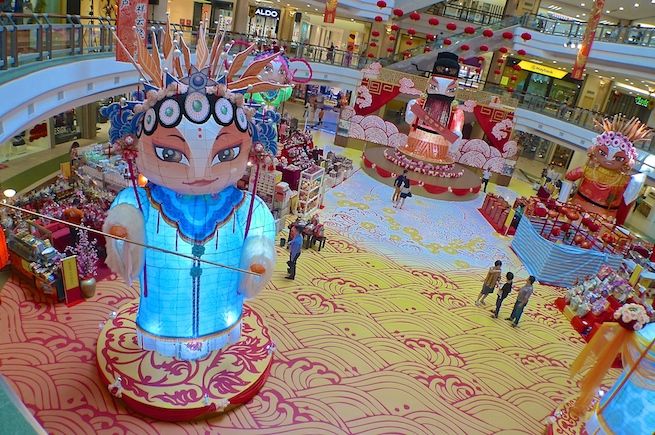 It's too bad I did not have the time to visit all the other shopping malls in the Klang Valley. I did however visited Paradigm Mall and Tropicana City Mall but the decorations at these two malls were so bad that I did not bother to take any pictures.
You may want to compare this year's Chinese New Year decoration at One Utama with last year's
HERE
. Which one do you prefer?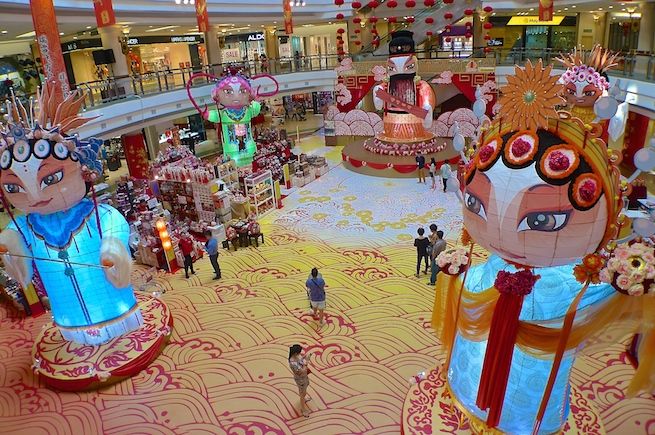 Out of the five major shopping malls covered in Part 1 and Part 2 - Pavilion KL, Suria KLCC, The Curve, Sunway Pyramid and One Utama - which one do you think has the best Chinese New Year decorations this year?