After visiting
Ba Dinh Square and the Ho Chi Minh Mausoleum
, my friend and I walked over to the
Ho Chi Minh Museum
(
Bao Tang Ho Chi Minh
) nearby.
Just like the Mausoleum, the Ho Chi Minh Museum has influences of Soviet architecture.
I was not particularly interested in spending my time inside a museum that day but my friend was, so I went in anyway. If my memory is correct, I think the entrance fee was 10,000 VND (US$0.45).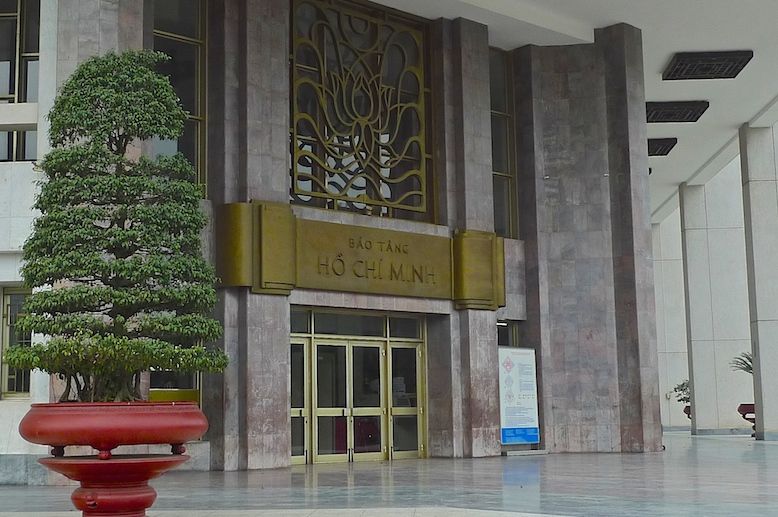 I did not take any photos inside the museum as cameras were not allowed inside. So I am just going to show you the outside.
That's a nice desert rose plant! Now if only the desert rose in my garden has that many flowers!
A lonely corridor outside the museum.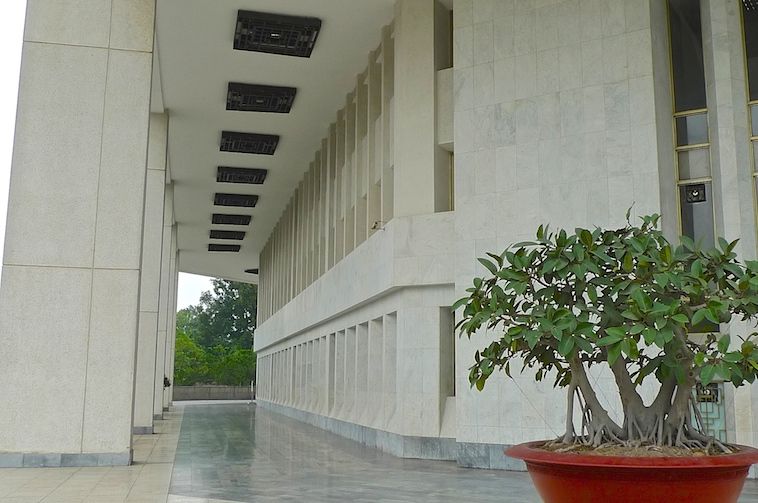 We spent about one hour inside the museum. We could probably spent longer time but I had to hurry my friend as we have lots of other places to go after this. Besides, I did not find the museum that interesting. It's basically all about the life of Ho Chi Minh, the great revolutionary who became the President of North Vietnam.
However, I have to say that the exhibition inside was surprisingly very modern and symbolic. I did not quite get the meaning of some of the displays. Perhaps getting a English-speaking guide would be helpful but we decided not to spend our money on that!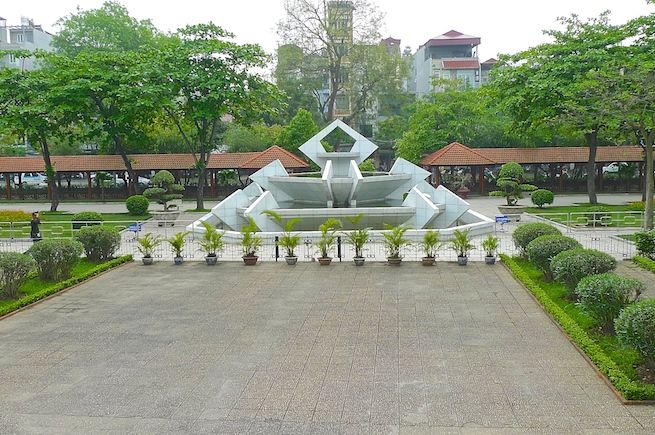 After we left the Museum, we walked over to the
One Pillar Pagoda
(
Chua Mot Chot
) nearby. By now you would have noticed that the Ho Chi Minh Mausoleum, Presidential Palace, Ho Chi Minh Museum and the One Pillar Pagoda are all within walking distance to each other, so it makes sense to visit all of them at one go.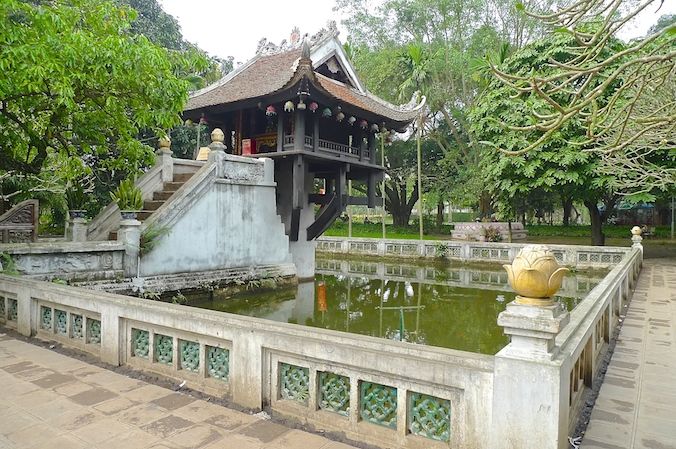 The One Pillar Pagoda is one of the most famous and iconic Buddhist temples in Hanoi. Originally built in the 11th century by Emperor Ly Thai Tong, it was however damaged by French troops in 1954.
This newer version was built in the late 1950's. It was built of wood on a single stone pillar rising out of a lotus pond.
From afar, it resembles a lotus blossom, a Buddhist symbol of purity.
If you noticed, there is not a single human being in my photos here. That does mean that the places were deserted, it just means that I tried to take photos without anyone inside them. LOL!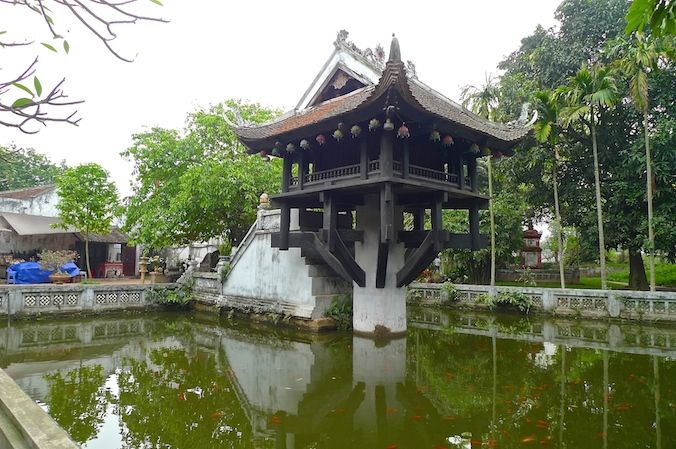 By the time we ended our visit at the One Pillar Pagoda, I could already hear my stomach rumbling. It was time for lunch!
Coming Up Next : My Vietnamese Lunch At Koto Restaurant