Continued from
Part 4
Today is the last day of
Chinese New Year
. It's also the 15th day, widely considered as the Chinese Valentine's Day. Coincidently, today is February 14th, which is also Valentine's Day in the Western calendar. So
Happy Valentine's Day
everyone!
In this final part of the
2014 Chinese New Year decorations
series, I shall bring you to check out the decorations at
Pavilion KL
and
Farenheit 88
. Let's start with
Pavilion KL
first.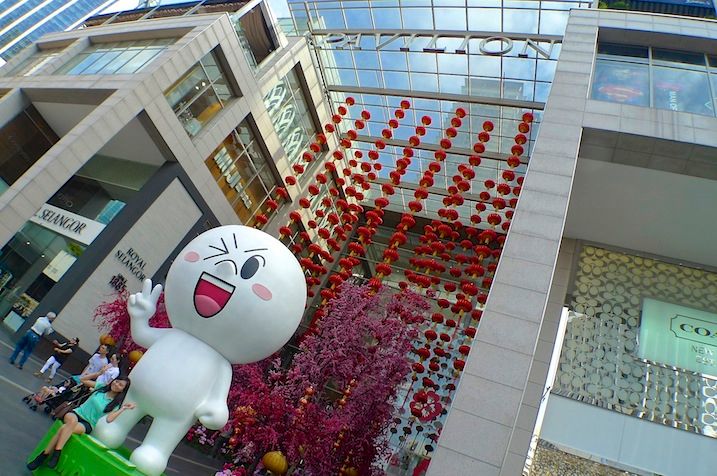 The giant Moon from the LINE sticker character which was on display in front of Pavilion mall since Christmas last year was still there.
Lots of red lanterns hanging from the rooftop and gold lanterns hanging from trees!
Can you count the number of red lanterns in the picture below? LOL!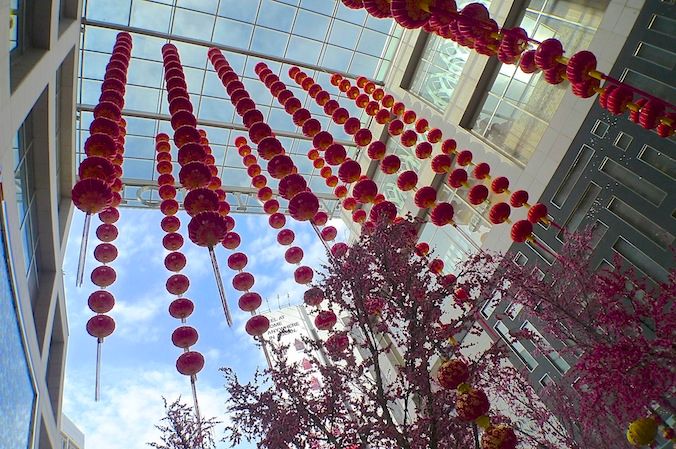 Lots of horses on display near the entrance and inside the mall itself. They were called Horses Of Fortune and were meant to be adopted for a minimum of RM100 (US$30.12). The mass adoption ceremony would be held today as part of a
Chap Goh Mei
special. All proceeds will go to selected old folks home.
It was a sea of red and gold as I walked down the steps to the Concourse Area.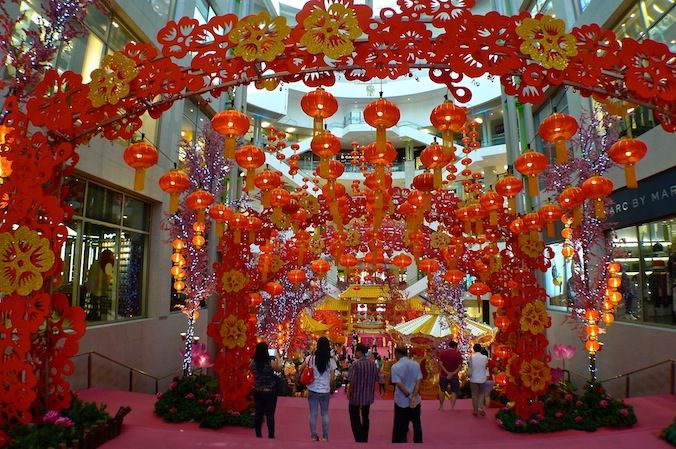 More Horses of Fortune on display here.
If you have adopted one of these horses, don't forget to collect your horse at Pavilion mall today!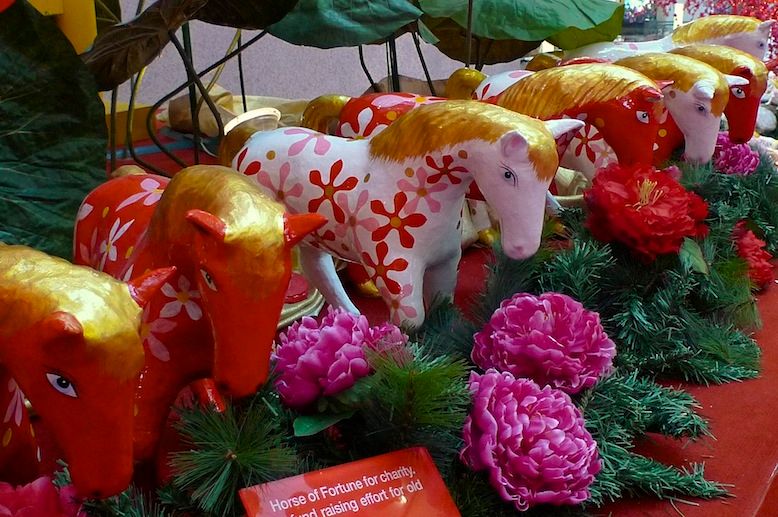 There were altogether 688 beautifully hand-crafted horses - making it the largest collection of custom made horses in a shopping mall!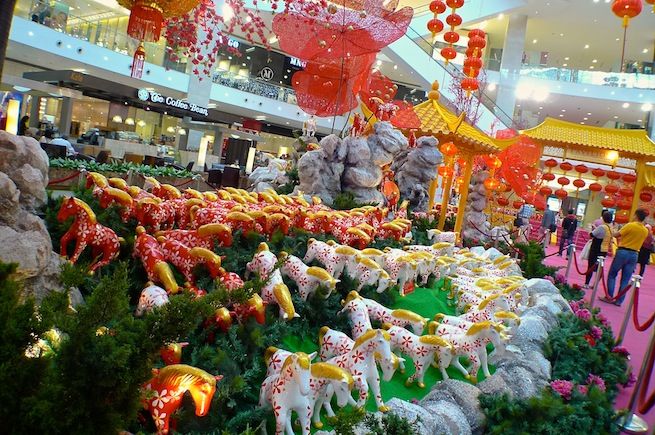 They were actually lined up from the Bukit Bintang mall entrance all the way to the Centre Court to symbolize fortune flowing into Pavilion KL. How auspicious!!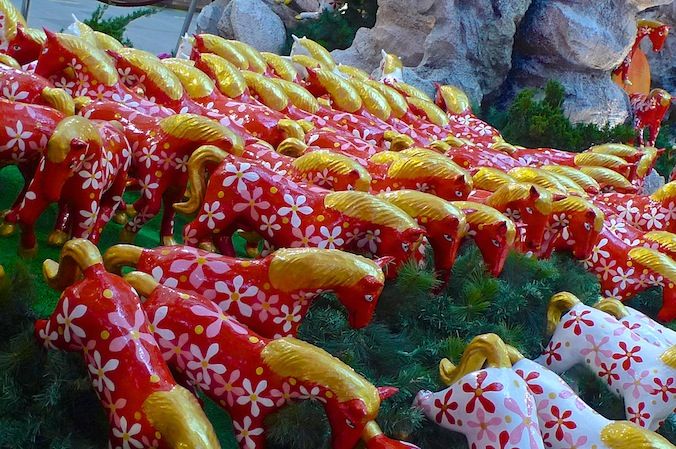 More photos below …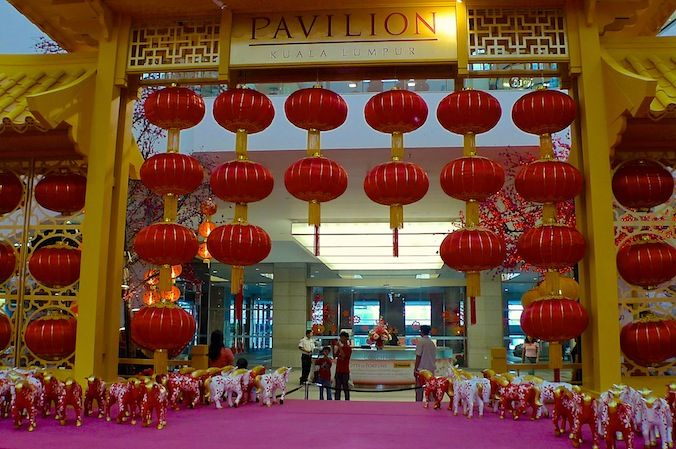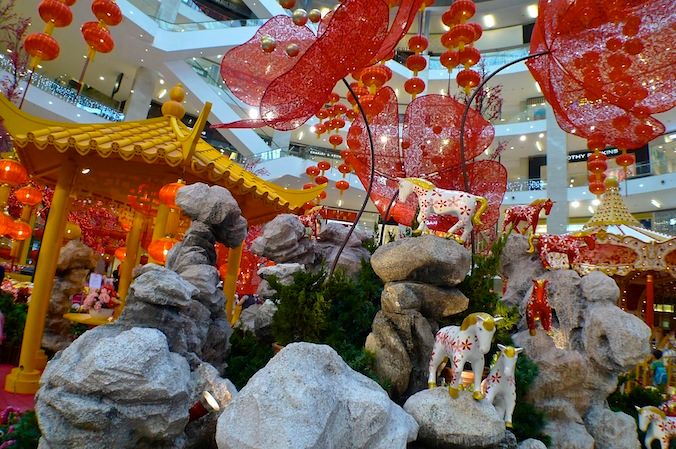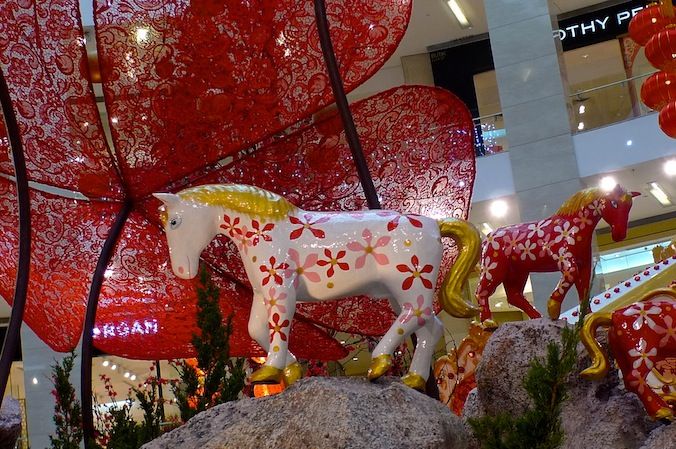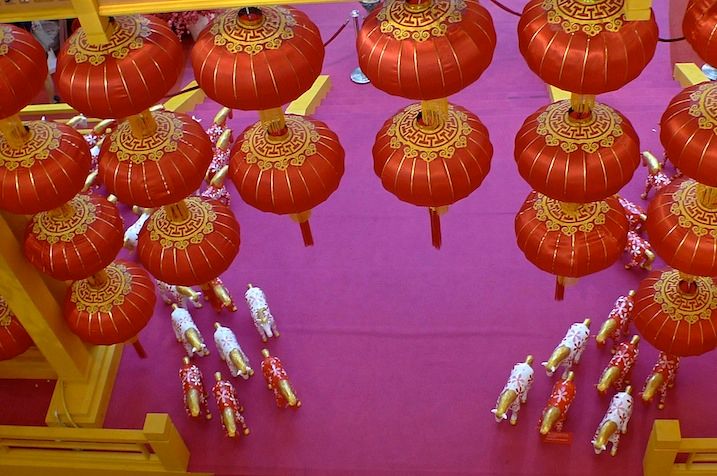 There was a horse-themed carousel, and a pagoda-like structure amidst a number of stalls selling Chinese New Year stuffs here.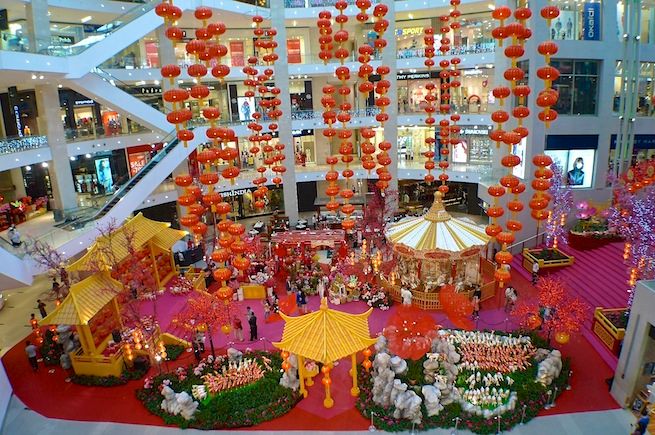 I thought the Chinese New Year decorations at Pavilion KL was rather grand and beautiful. What do you think?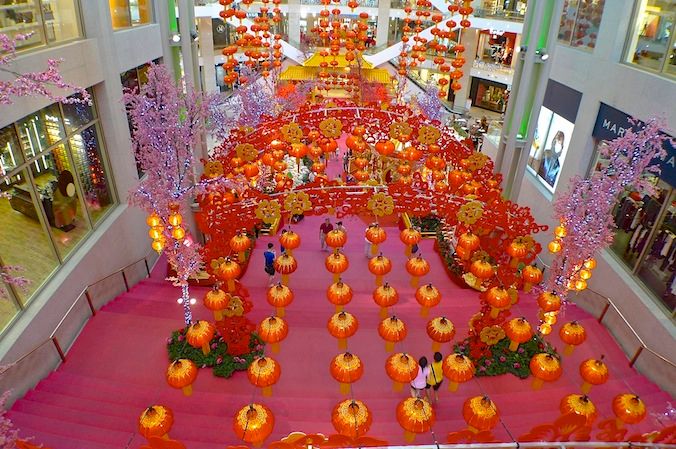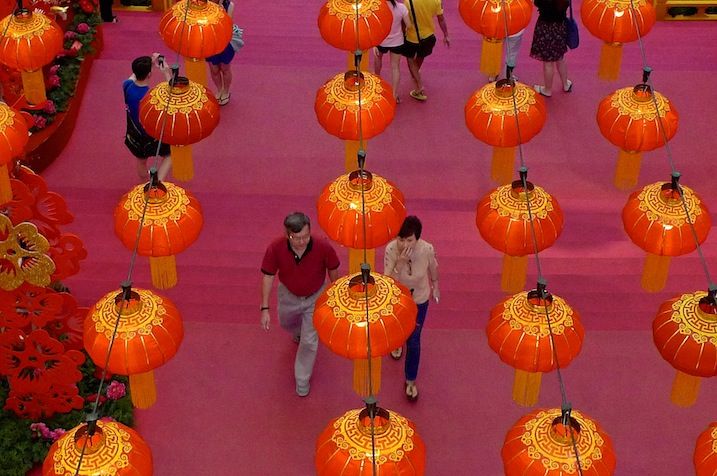 The view of the Bukit Bintang entrance from inside the mall.
The Horses of Fortune could also be found on the higher floors.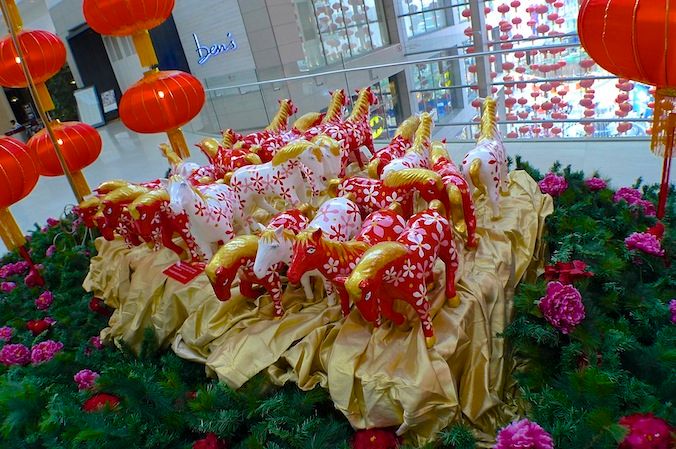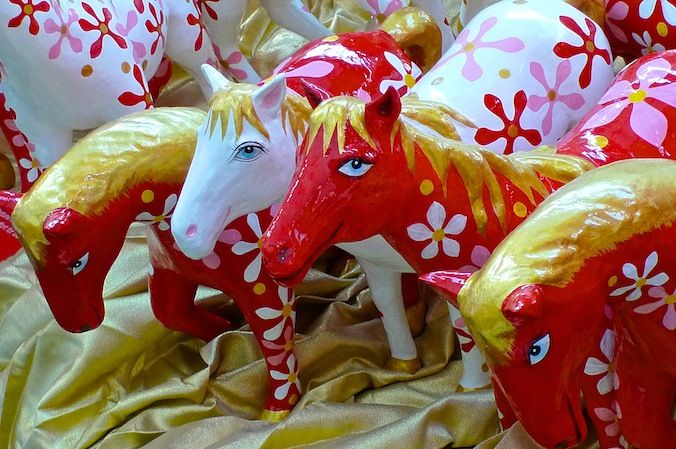 Overall, I am giving the Chinese New Year decorations at Pavilion KL two thumbs up! : )
While walking along
Jalan Bukit Bintang
, I came across some Chinese New Year decorations by the roadside. These lanterns probably look more beautiful at night when it's lighted up.
I also dropped by
Westin Hotel
. They had a huge statue of galloping horses at the lobby!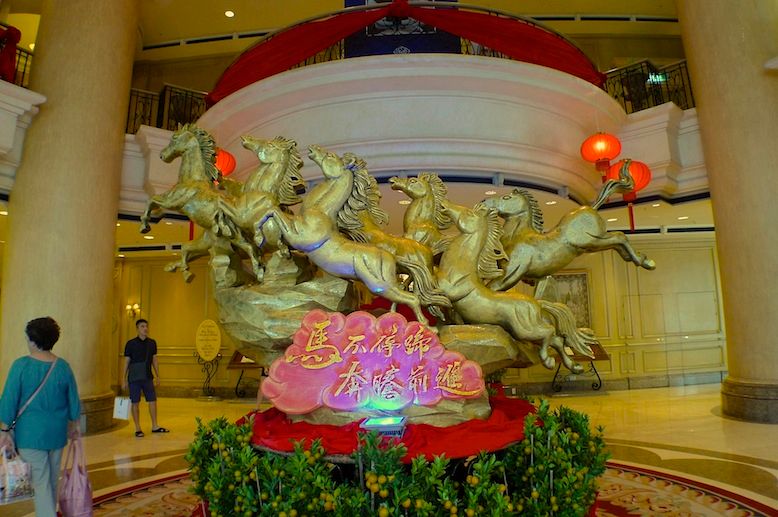 Golden horses galloping near the Starhill Gallery. Would probably look nicer at night when the lights shine on them.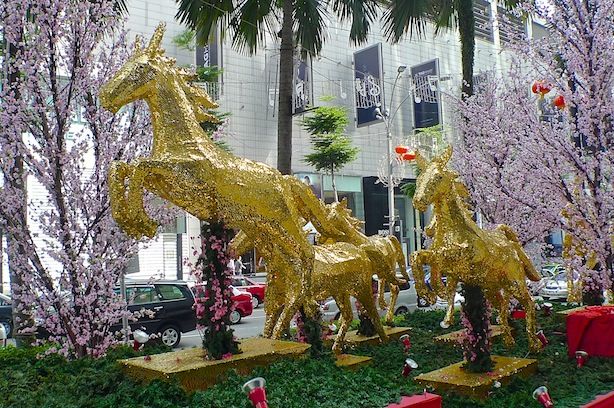 Next, I stepped into
Farenheit 88
. There was a beautiful red horse with its front legs lifted high at the Concourse.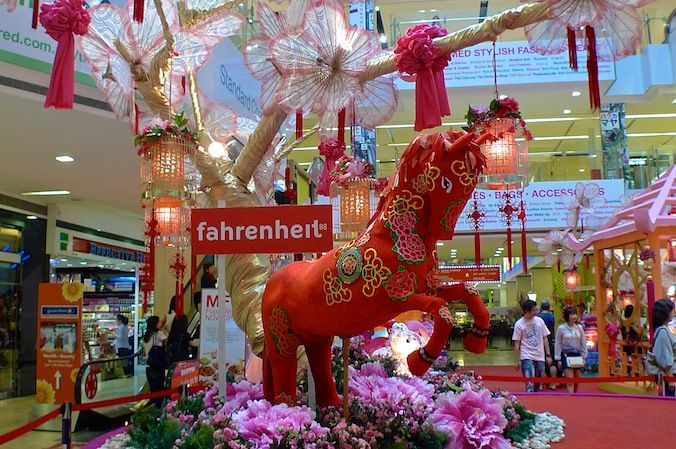 Nice lantern!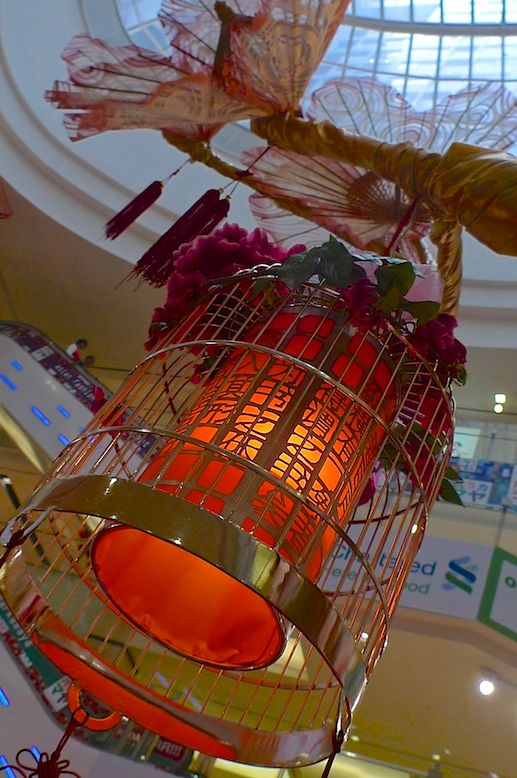 Did you notice something special with the giant flowers on the tree?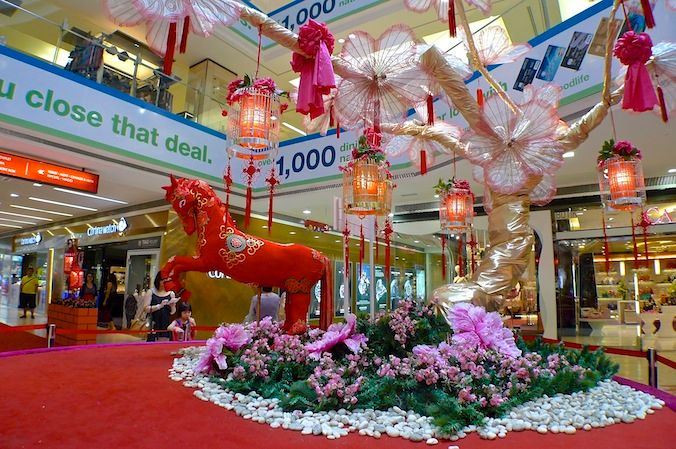 They were actually umbrellas! How creative!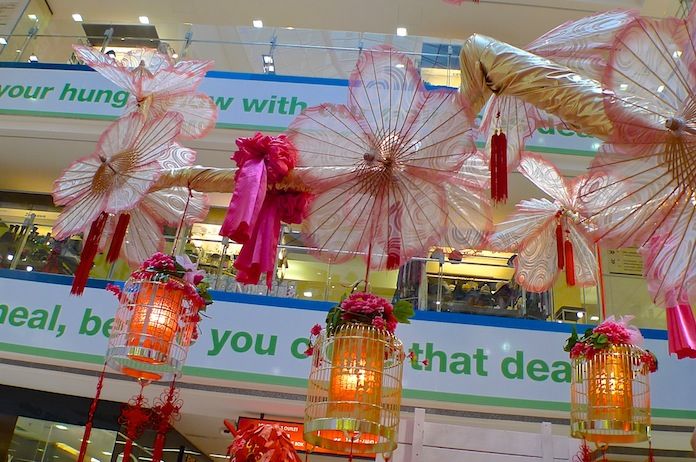 Love the umbrella-flowers and the lanterns!
The Chinese New Year decorations at Farenheit 88 was pretty unique this year with the display of 12 animals from the Chinese Zodiac.
Snake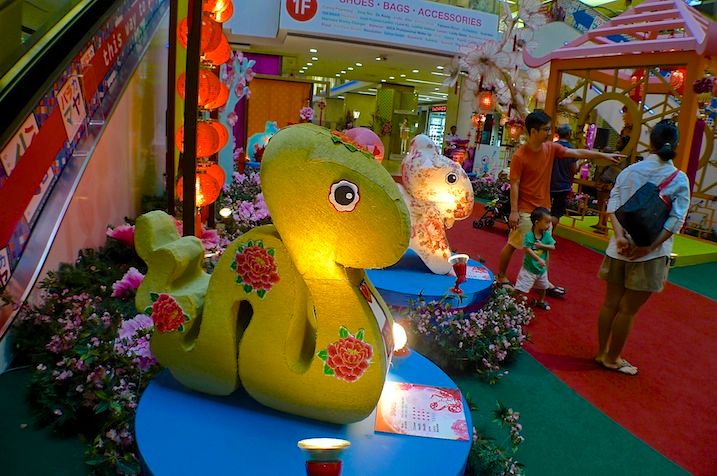 Goat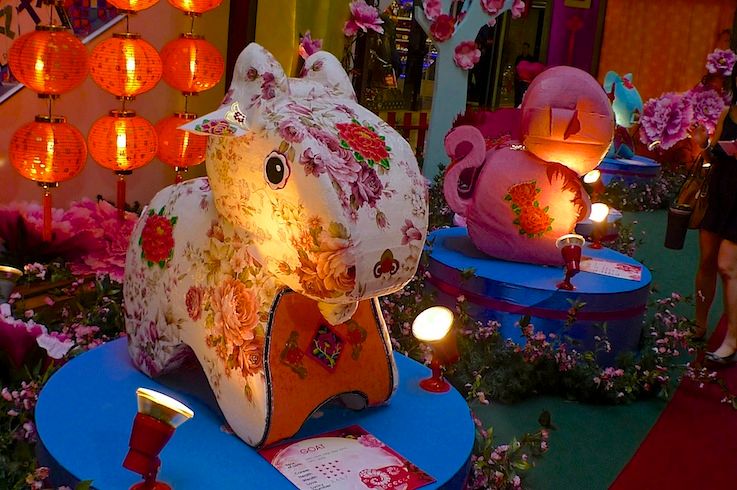 Monkey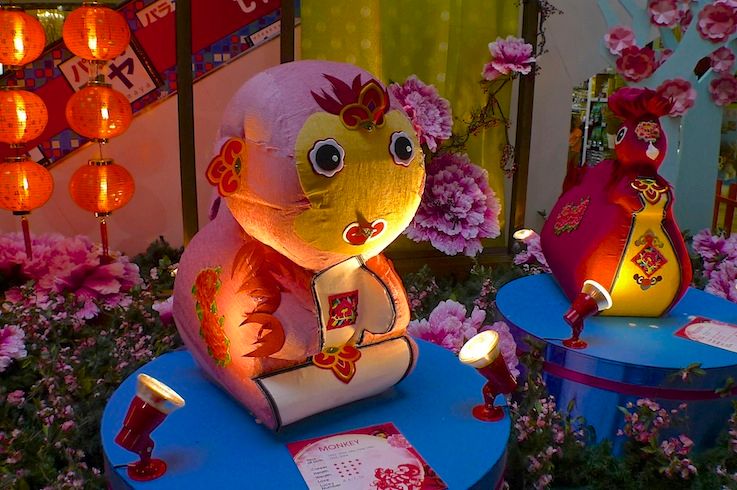 Rooster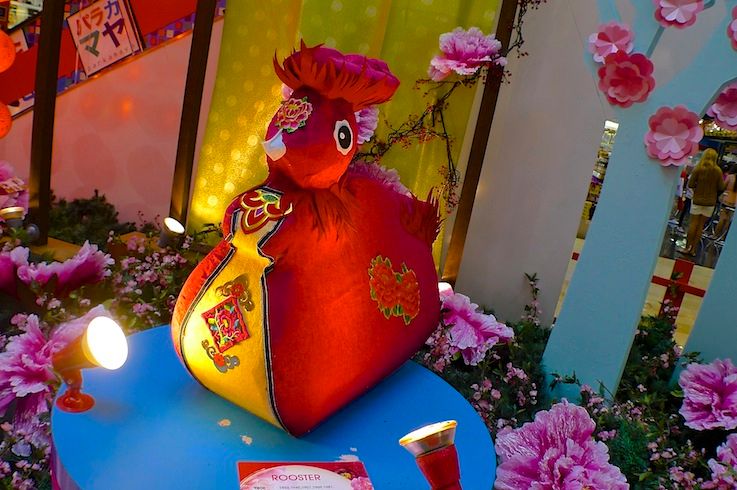 Dog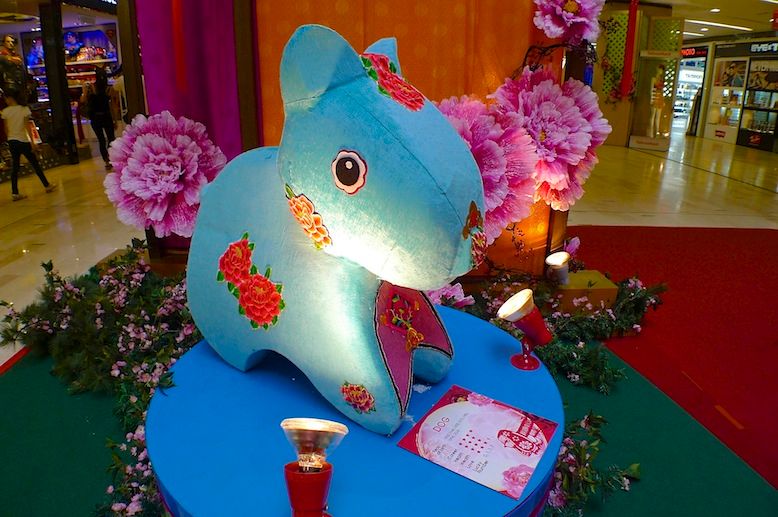 Dragon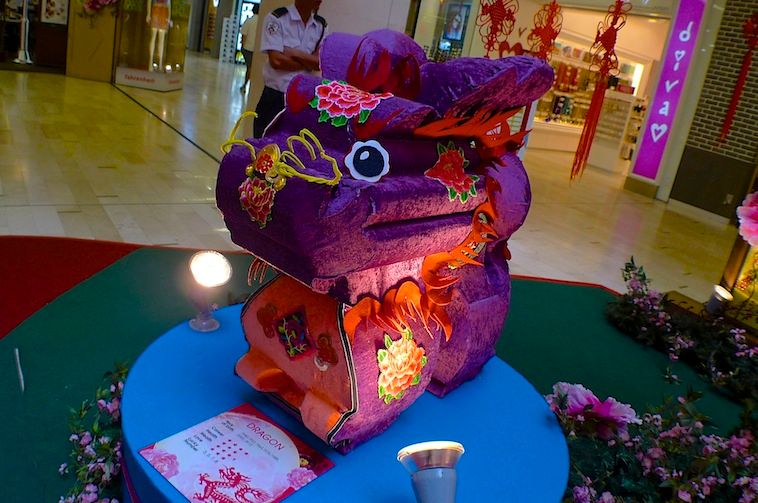 Rabbit
Tiger
Wait! This is a Tiger? Looks so cute! : )
Ox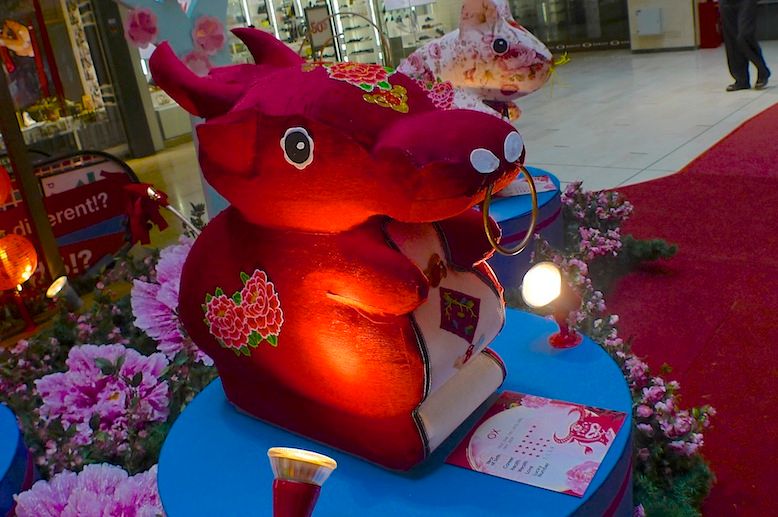 The Ox again from a different angle.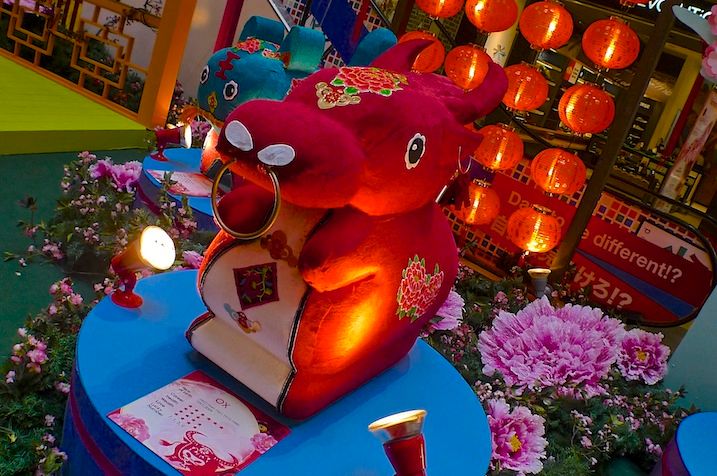 And the Rat.
Did I capture all 12 animals? No...only 10. Which ones did I miss?? *scratching my head*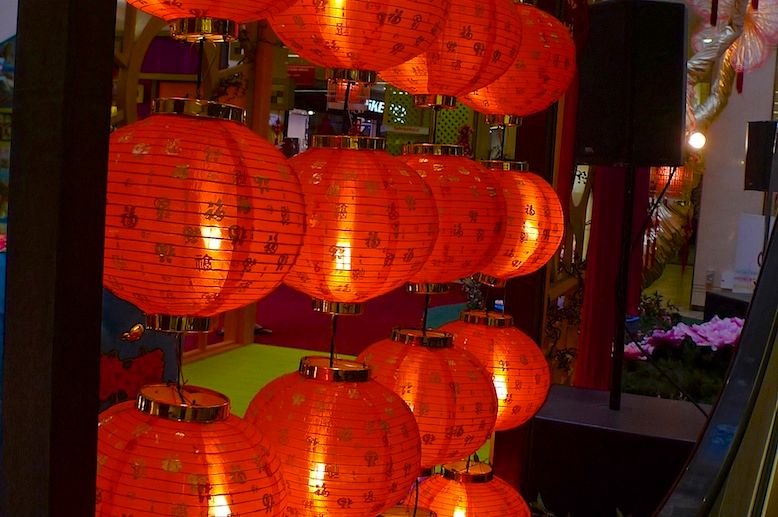 I'm also giving the Chinese New Year decorations at Farenheit 88 two thumbs up! What about you?
This year, I surprised myself by going to a record 14 shopping malls around Petaling Jaya, Subang and Kuala Lumpur to take pictures of Chinese New Year decoration. I wonder if I would be able to break my record next year! LOL!
If you miss some of my postings on the
2014 Chinese New Year decorations
, here is the complete list.
Part 1 : Suria KLCC, Berjaya Times Square, Avenue K, Bangsar Village II
Part 2 : The Gardens, Mid Valley Megamall
Part 3 : One Utama, Tropicana City Mall, Paradigm Mall
Part 4 : Sunway Pyramid, Empire Shopping Gallery