Continued from
Part 3
I thought that the
Chinese New Year
decorations
at
Sunway Pyramid
was quite nice this year!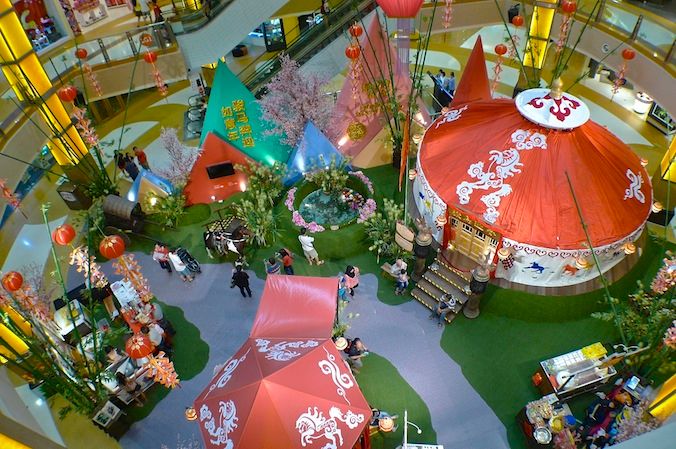 Since it's the year of the Horse, Sunway Pyramid had showcased the culture of Central Asia that revolves around this animal. The first thing that attracted me was the giant circular-shaped tent known as
yurt
which is used as home by nomads.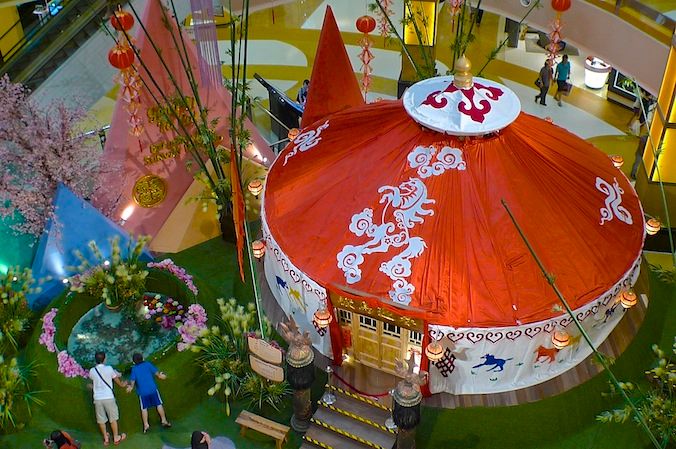 Behind the
yurt
were what looked like colorful panoramic mountains. And there was also a pond surrounded by peony flowers.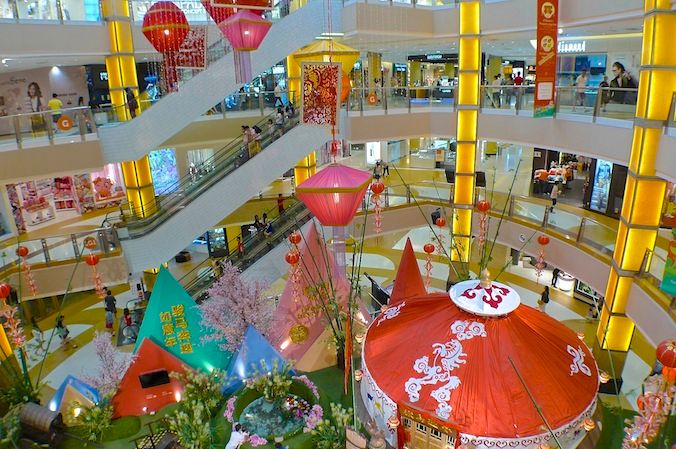 More photos below …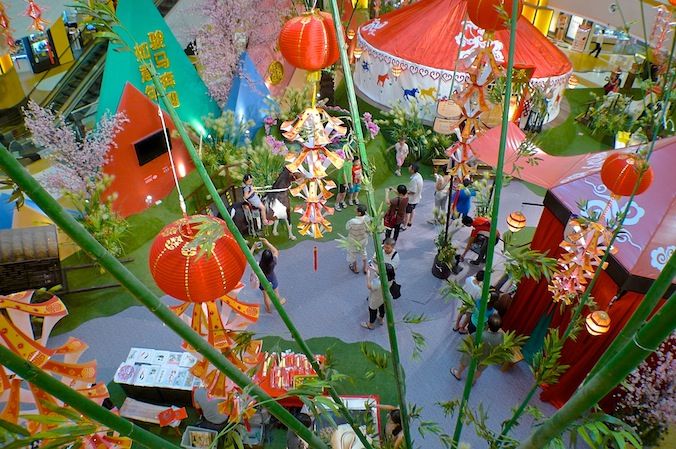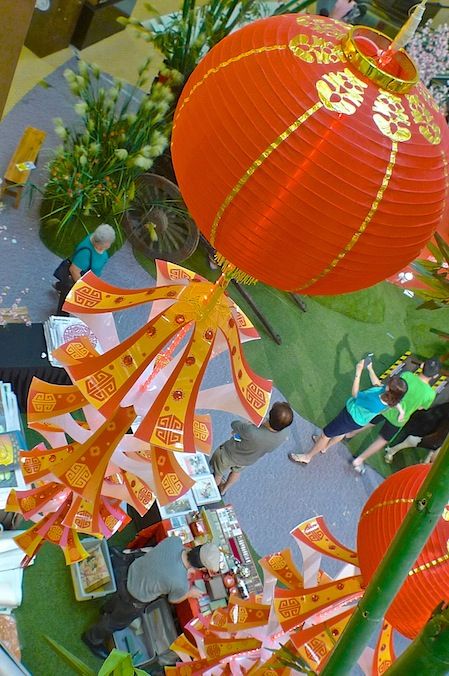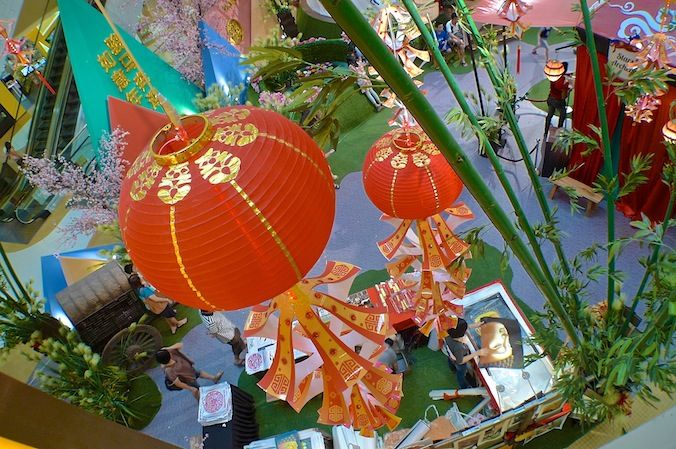 Lots of lanterns of various shapes and sizes.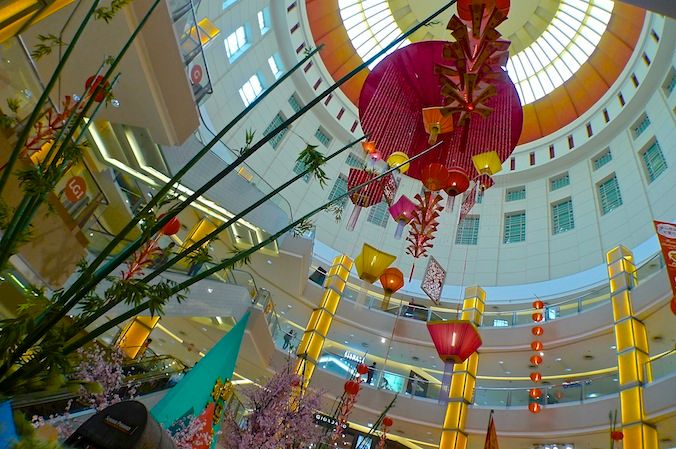 A traditional carriage.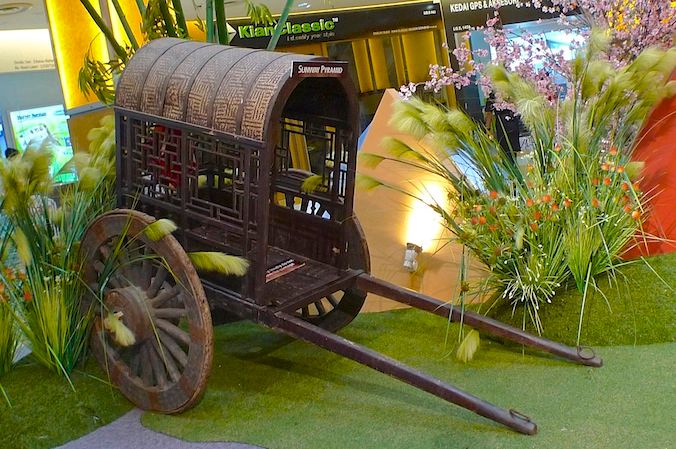 The life-sized horse looked very real! I did a double take when I saw it. LOL!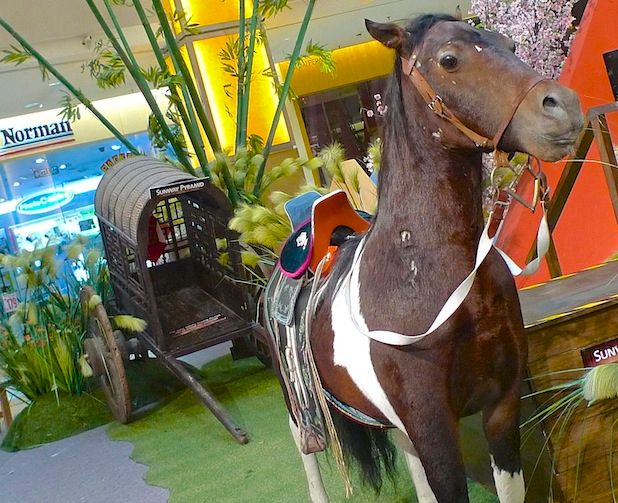 The front entrance to the portable
yurt
flanked by two interesting looking pillars
.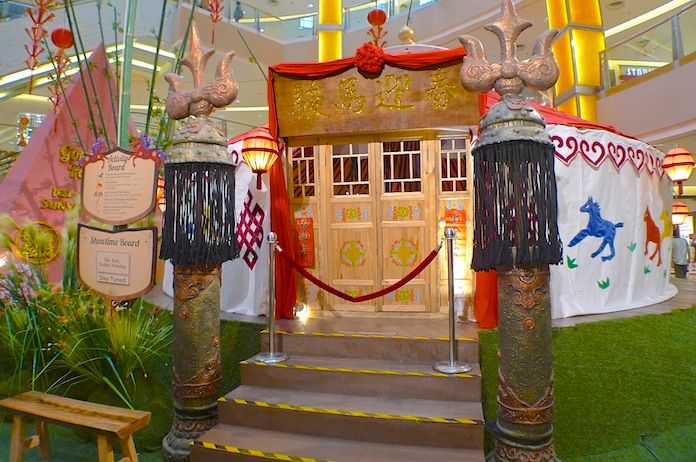 The pond surrounded by large peony flowers.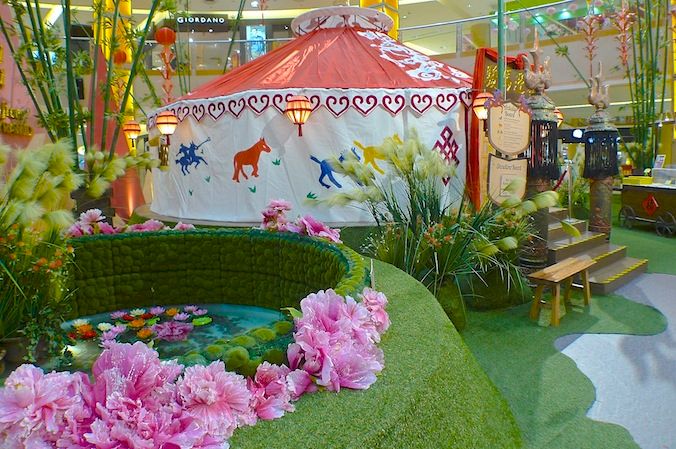 It also act as a wishing pond where you can throw in coins and make a wish.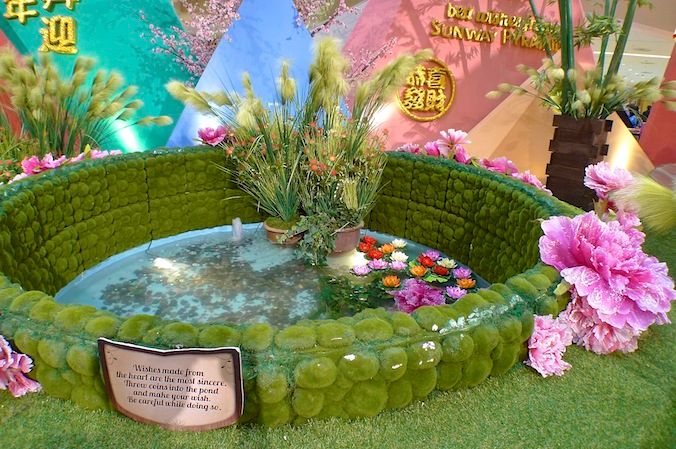 Lots of lanterns.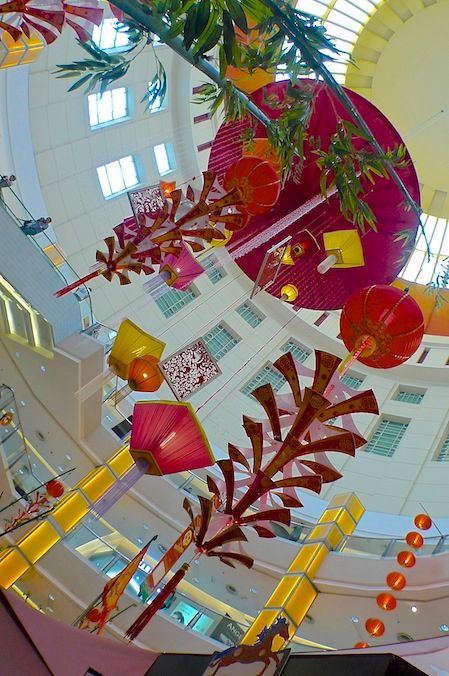 Plum blossoms added to the Chinese New Year feel.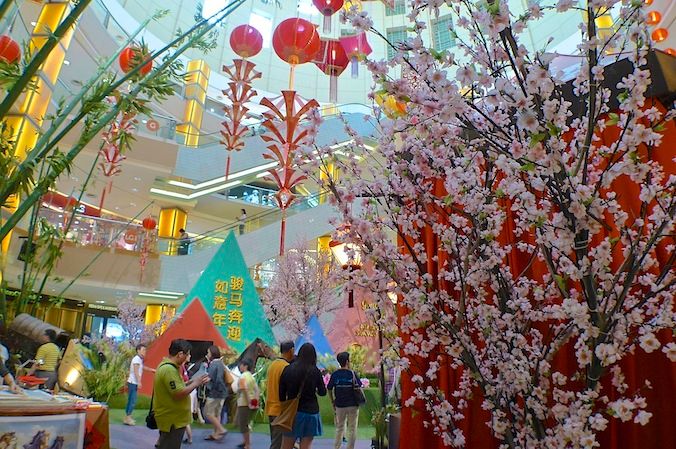 How do you like the Chinese New Year decorations at Sunway Pyramid this year? I give it two thumbs up!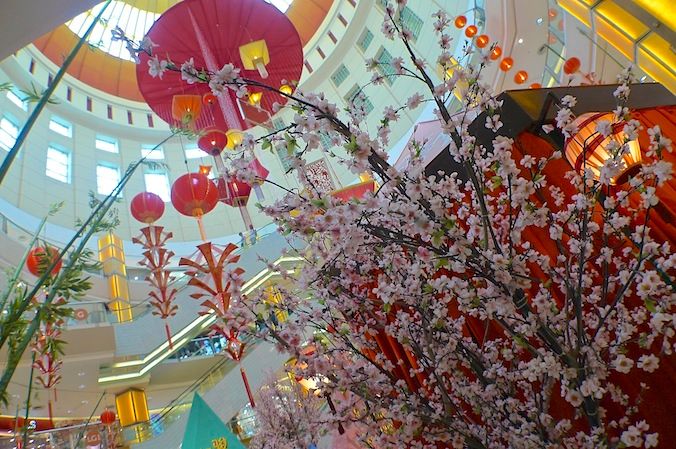 Since I was in Subang, I also dropped by
Empire Shopping Gallery
to check out their Chinese New Year decorations.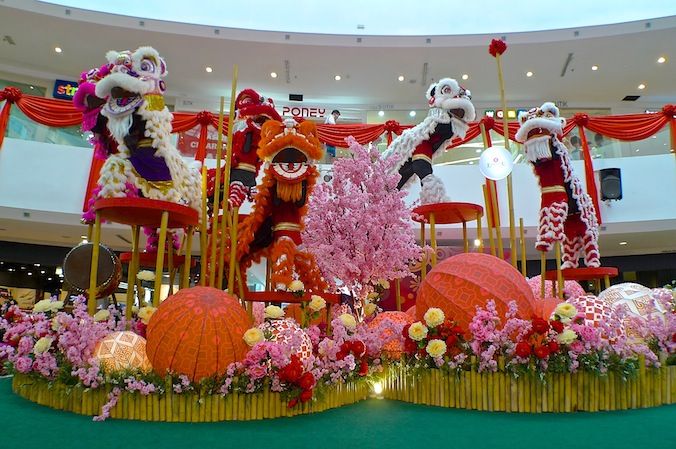 This year, Empire Shopping Gallery featured lots of colorful lion dance costumes.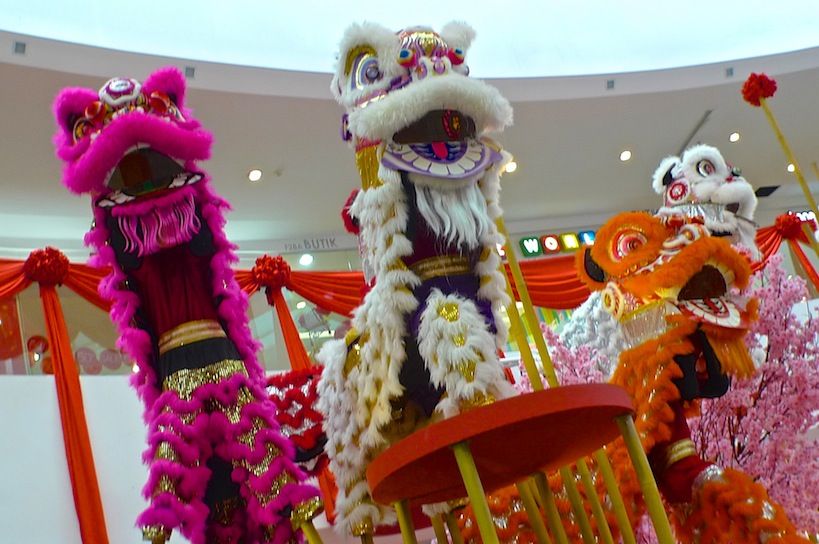 Below the lions were giant colorful lanterns and flowers. Nice.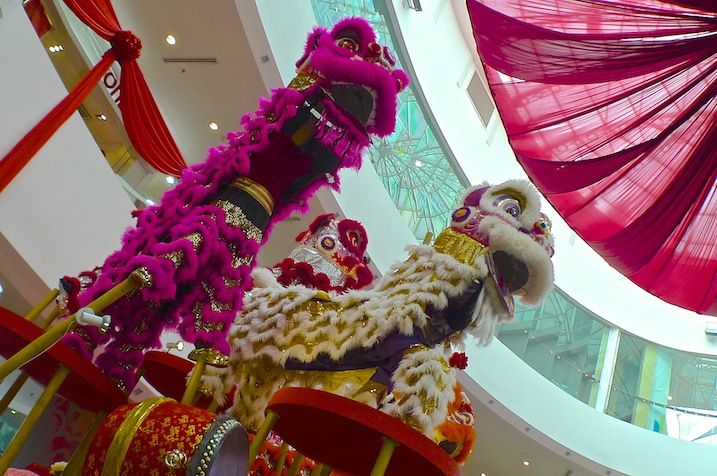 Took a photo of the backside of the lion. LOL!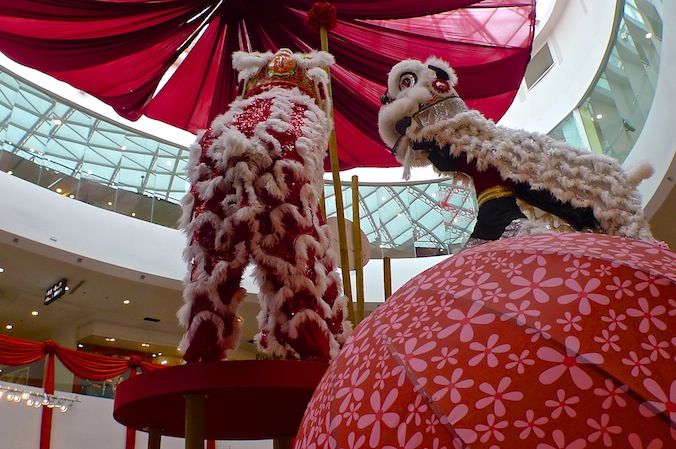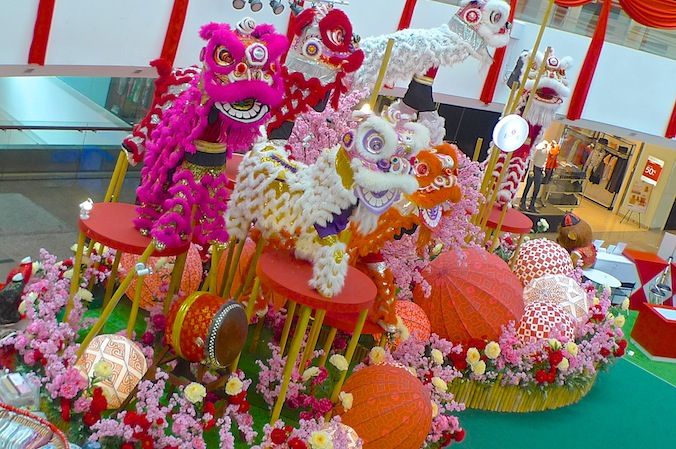 In Part 5, and hopefully the final part of this series (since the 15-day Chinese New Year celebrations is going to end its run soon!) I shall share with you the Chinese New Year decorations at Pavilion KL and Farenheit 88, so stay tuned! : )