Continued from
Part 1
The Showcase Garden from Jabatan Pertanian Malaysia.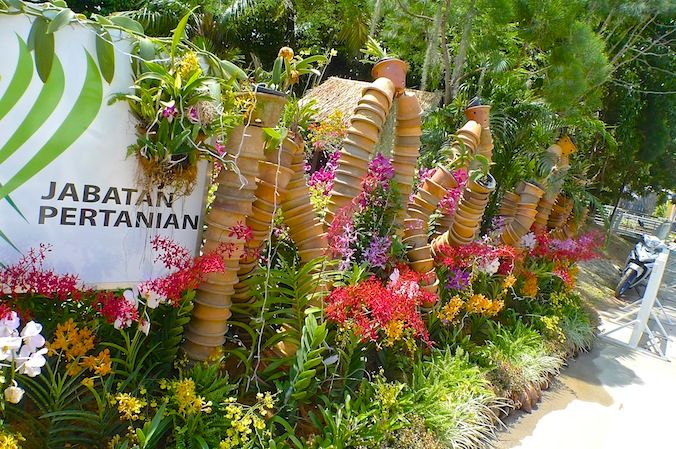 Flower pots piled up high!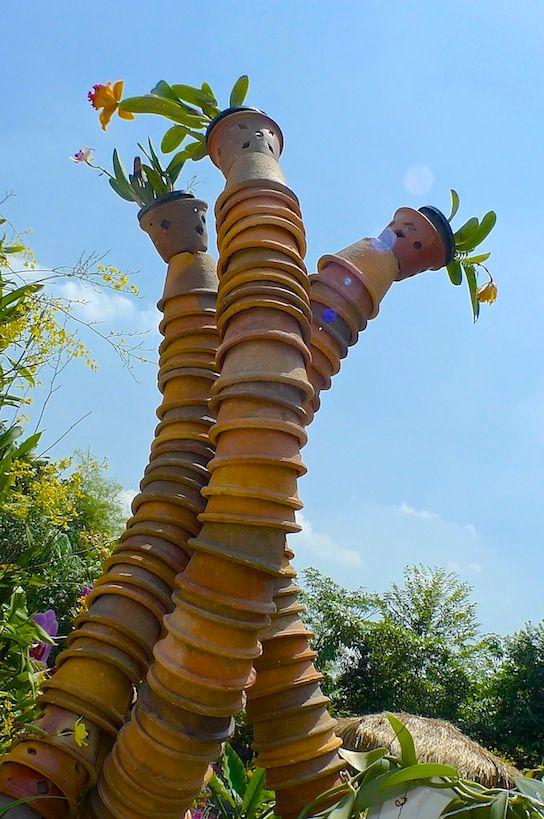 A water fountain
A sea of orchids!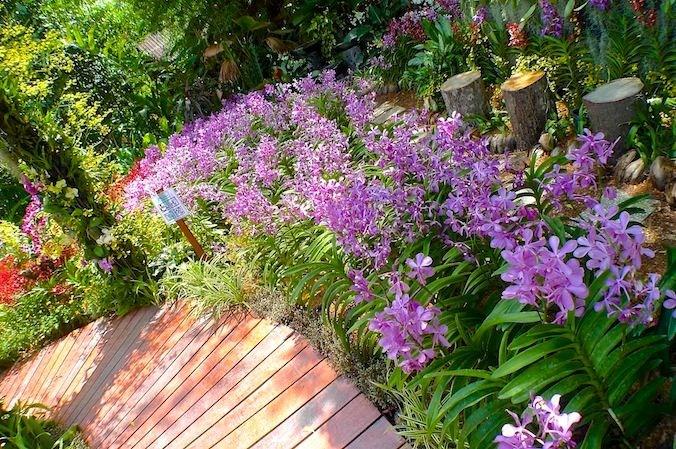 More photos ....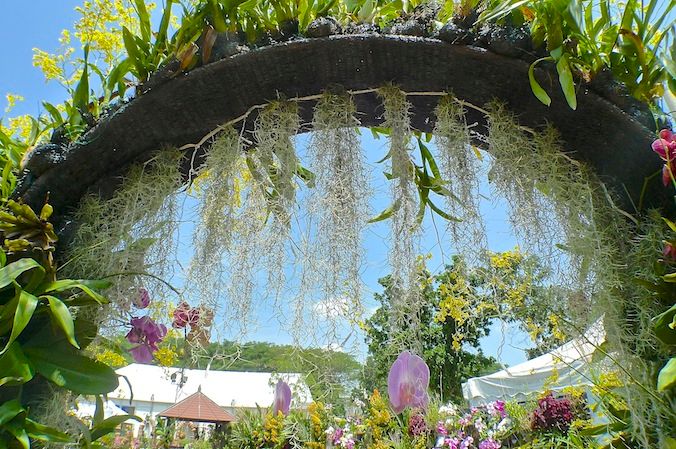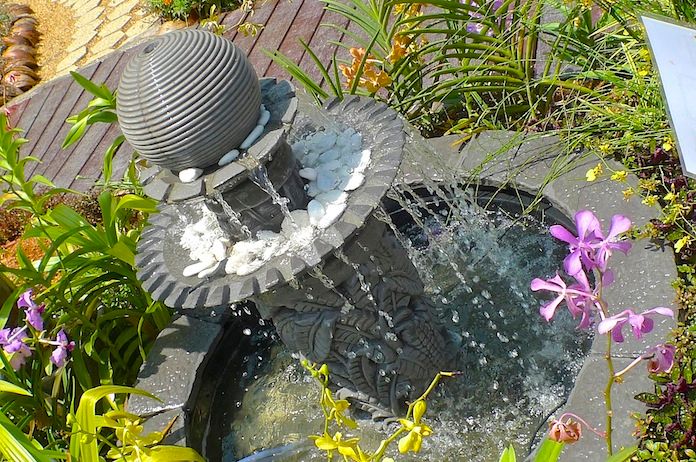 Next, Showcase Garden from
FRIM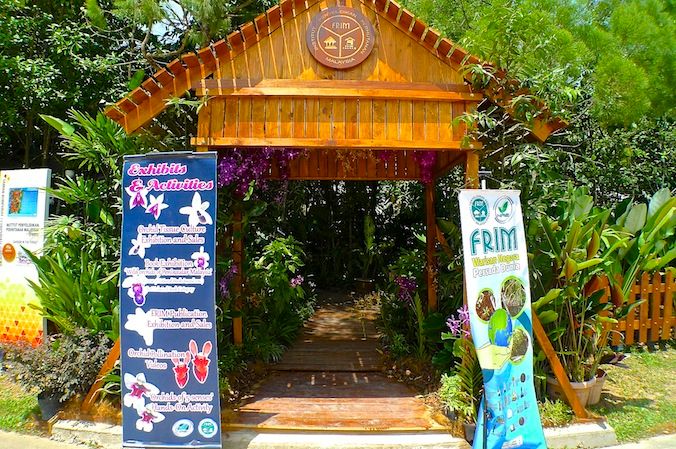 It was like walking in the jungle instead of a garden. Along the way, I saw some lovely orchids!
Do you know what plant is this?
Saw pitcher plants too!
A close-up shot of the pitcher plants.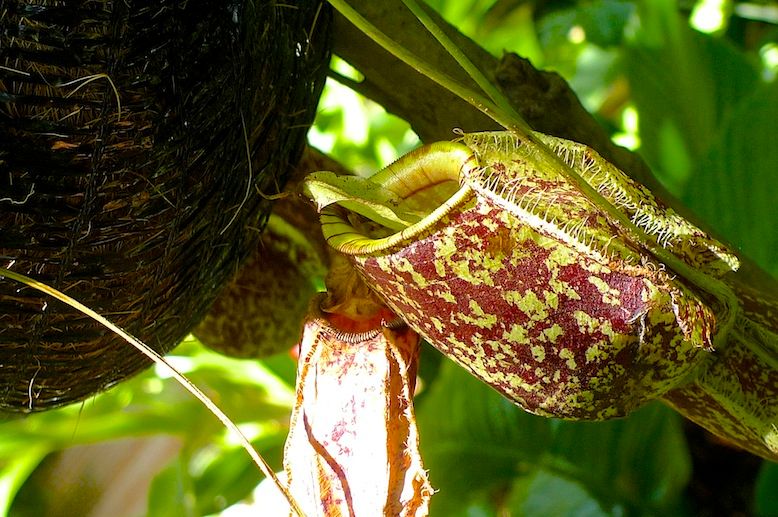 Opposite FRIM is the Showcase Garden from
Majlis Perbandaran Pulau Pinang
.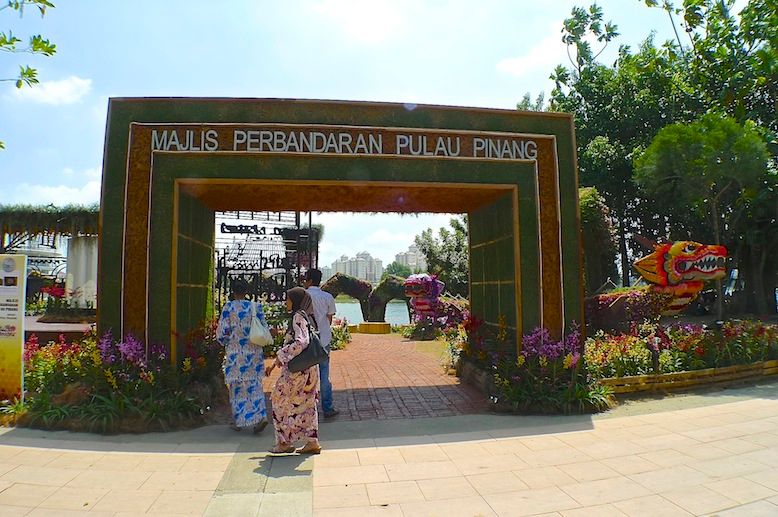 Can you see the dragon?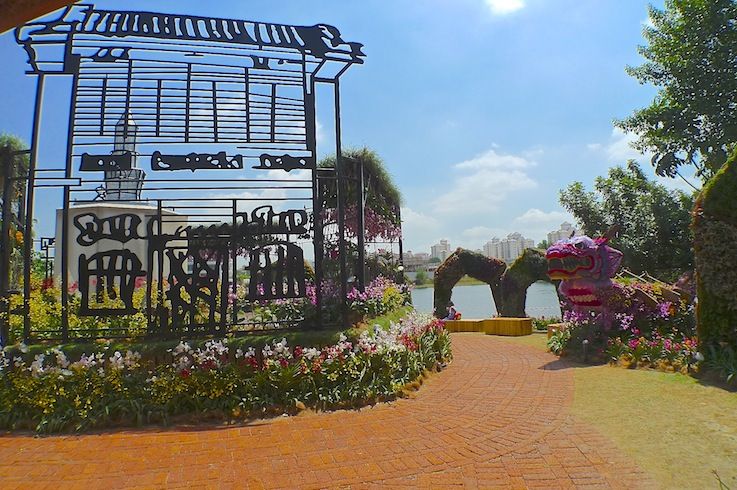 A closer shot of the colorful dragon. So it's a dragon boat with oars?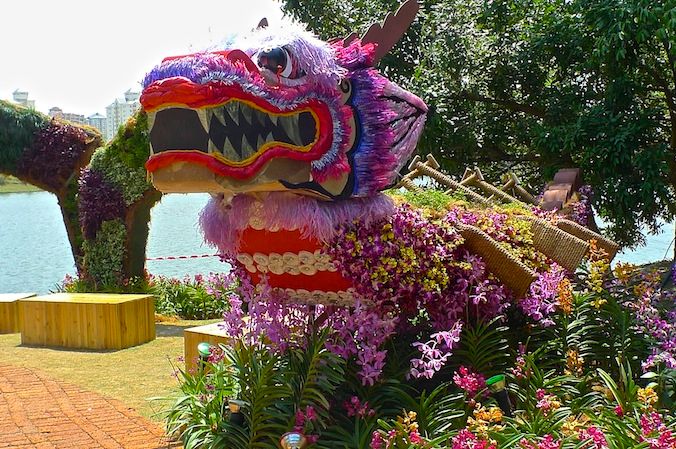 More photos ....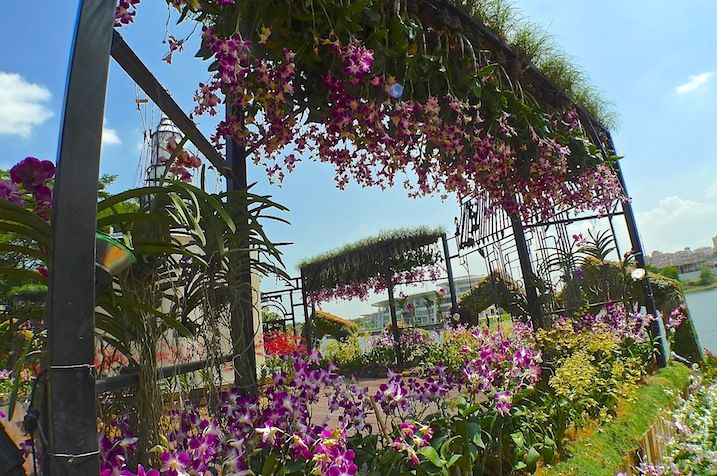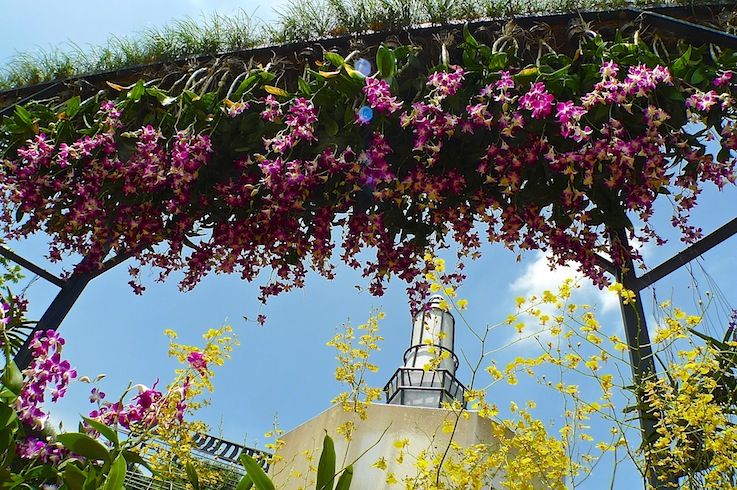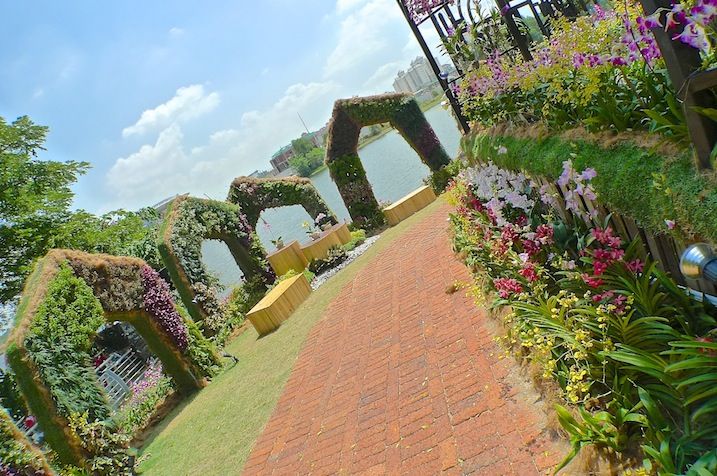 Another shot of the dragon boat : )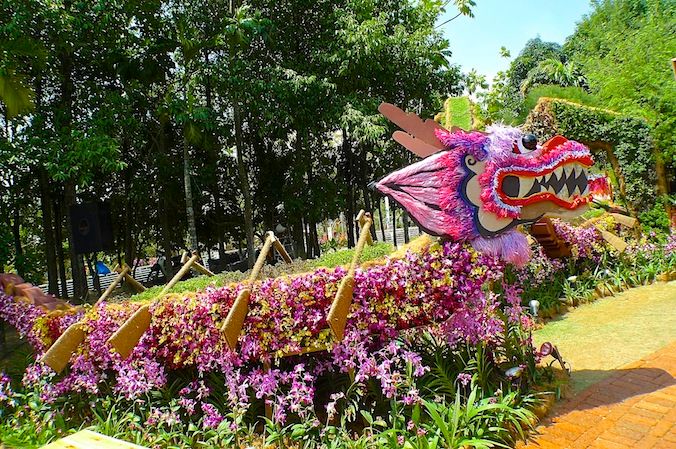 So which Showcase Garden you like best? Go back to
Part 1
to compare all of them!
After visiting all the Showcase Gardens, I walked back to the main entrance where all the lanterns and the 'Longest Landscaped Vertical Wall' were (refer to
Part 1
) and turned right towards the
Indoor Floral Pavilion
.
But first, there were more things to see ...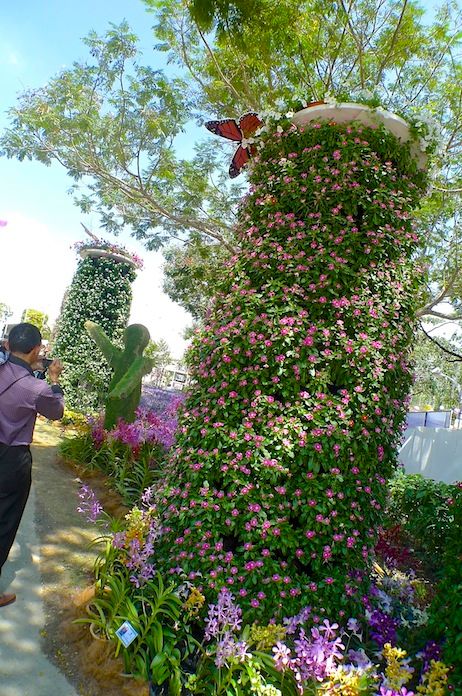 Plants shaped into a bird with a beak.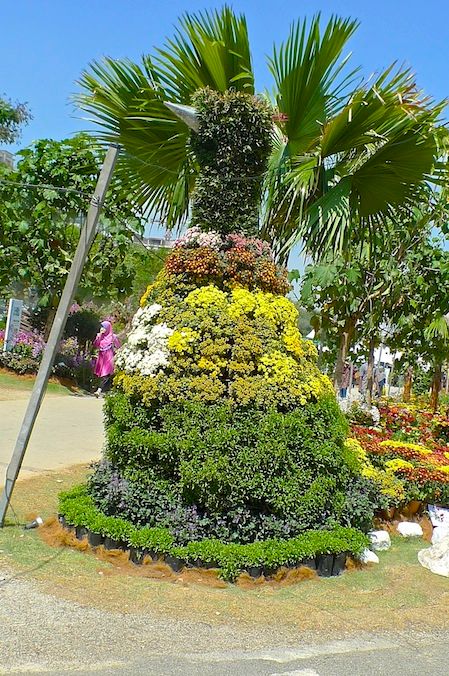 Orchids galore!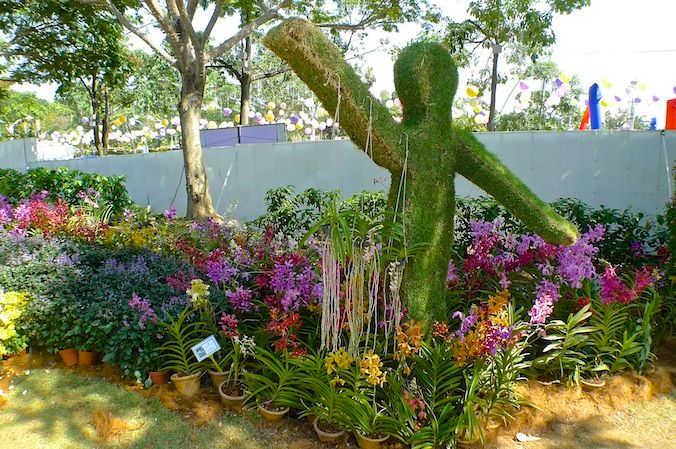 A sea of flowers!
Then I came across
Taman Innovasi
(or
Innovative Garden
) which showcases innovative and creative designs by
Perbadanan Putrajaya
.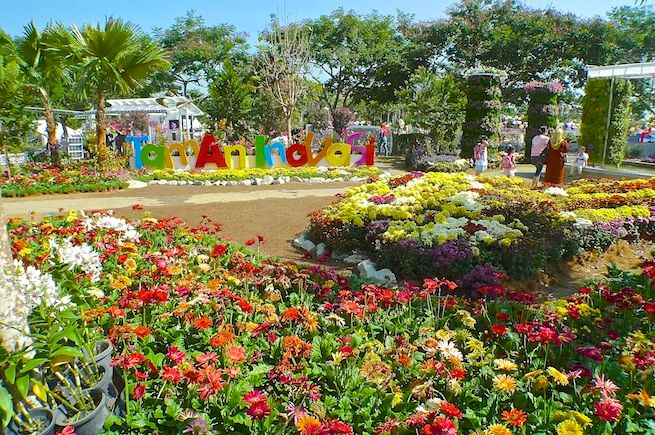 However, I must have missed some of the innovations because I did not take many pictures of them. Probably got side-tracked by the flowers! LOL!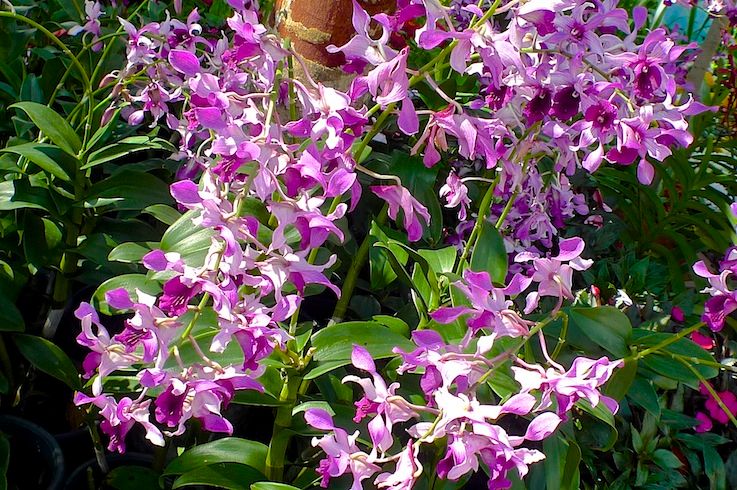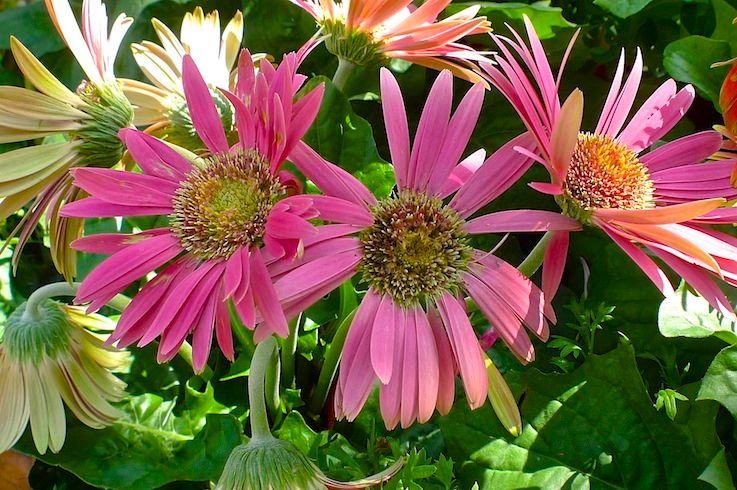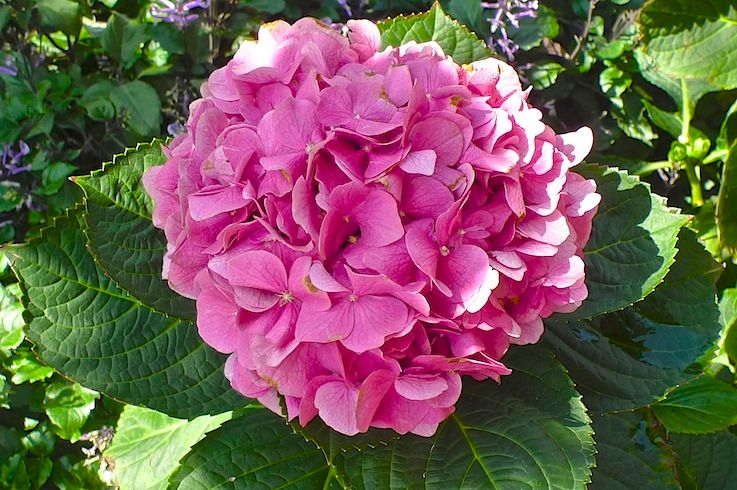 OK, this is quite creative I guess?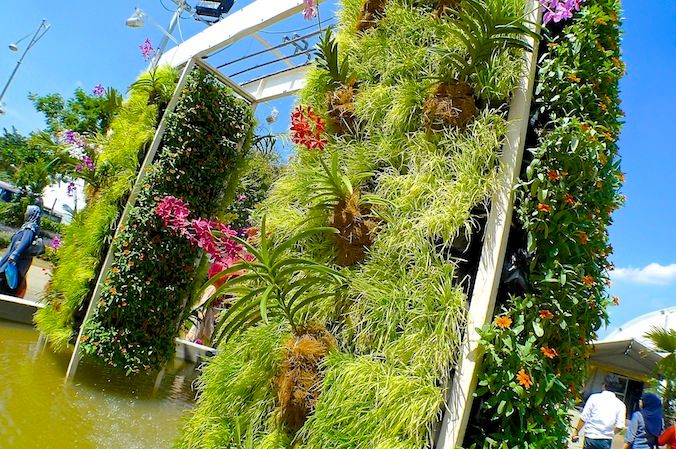 What's the elephant doing there?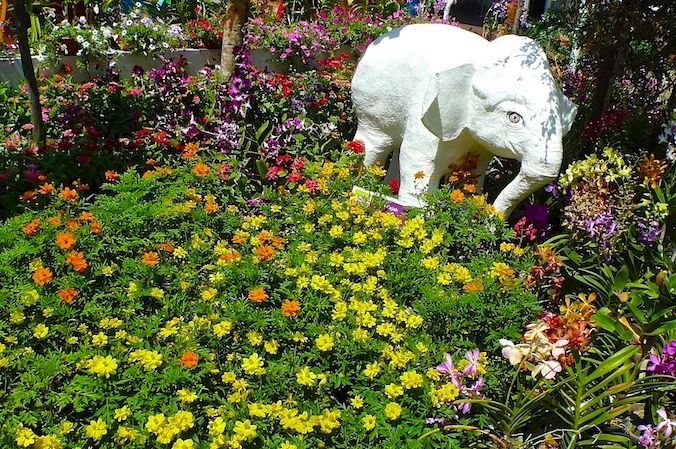 And a butterfly too. It actually flapped its wings!
Now I must say this one is creative - A waterfall using used PET bottles!
A 2-layer steel structure were used to hold the bottles. Nice.
The day was hot and I was sweating after walking outdoors for almost 2 hours. So I was really looking forward to enter the Indoor air-conditioned Floral Pavilion, which I shall blog about next.
Stay tuned! : )