About two weeks ago, I went to
Penang
for a short holiday. It was timely as the haze from Indonesia was starting to descend upon Petaling Jaya where I stay. Singapore was badly affected by the haze at that time. So escaping to the northern states was just the right thing to do. LOL!
As it would just be a short 4 days in Penang, I did not bother to pack a lot of stuffs. The problem was I did not have a small hand carry travel bag! My usual travel luggage was simply too big.
Fortunately, I found a nice
Palio
travel bag online at
Zalora Malaysia
and it came with free delivery too! Awesome! I was tempted to shop for some nice T-shirts and sneakers as well at the Zalora site, but I guess that would all have to wait. So armed with just a backpack and the
Palio
travel bag, I was all ready to go!
So what did I do in Penang? Well, if you are one of my loyal readers, you would know by now that it's virtually impossible for me to describe my entire Penang trip in one post. In fact, I will need to dedicate one post just to blog about my 4 hour bus trip from PJ to Penang. Hahaha!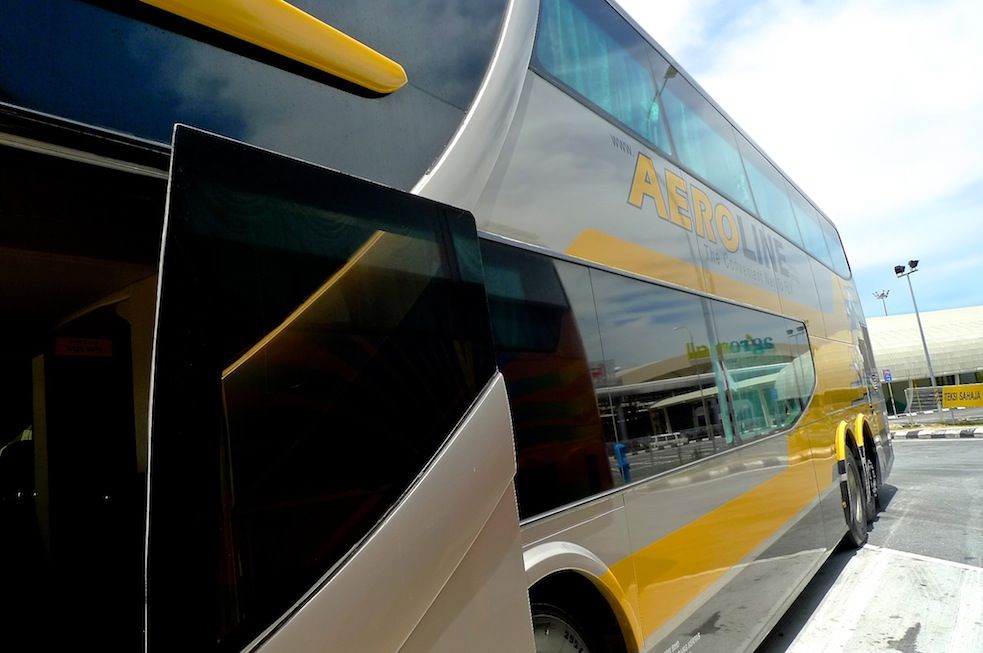 The Aeroline bus which was my mode of transport to Penang and back
Since I have yet to finish blogging about my Bangkok trip, my Penang posts will have to wait. Meantime, here are some photos and snippets which I would like to share with you in greater detail in future. Some sort like a preview, if you like : )
One of the things I promised myself to do in Penang was to capture as many of the famous
murals
by Lithuanian artist
Ernest Zacharevic
as possible. Here's one of them.
Yes, you can expect me to come out with one post entirely on these murals. LOL!
Besides murals, I was surprised to see a different type of street art in the form of
steel rod sculptures
in Georgetown. There were so many of them and here's one at Love Lane.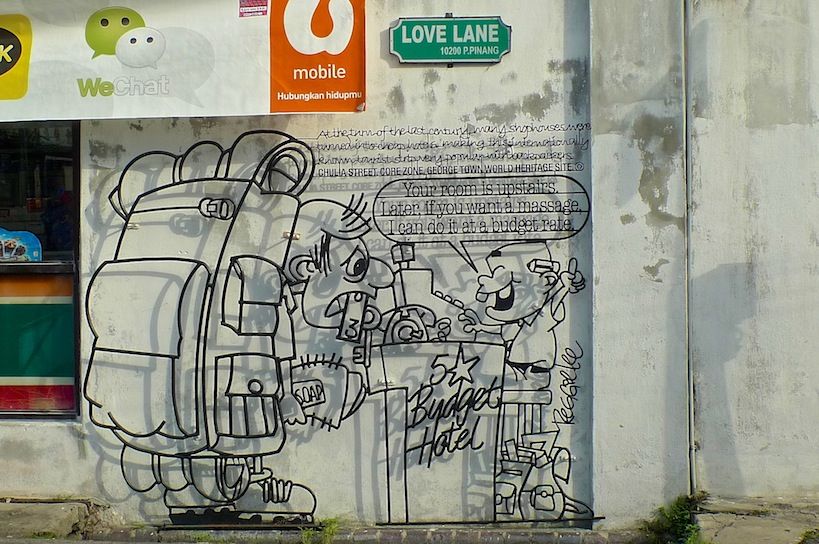 My last trip to Penang was some 6 - 7 years ago. As such, revisiting some famous tourist spots and famous landmarks was certainly on my agenda. Here's a picture of a cannon at
Fort Cornwallis
.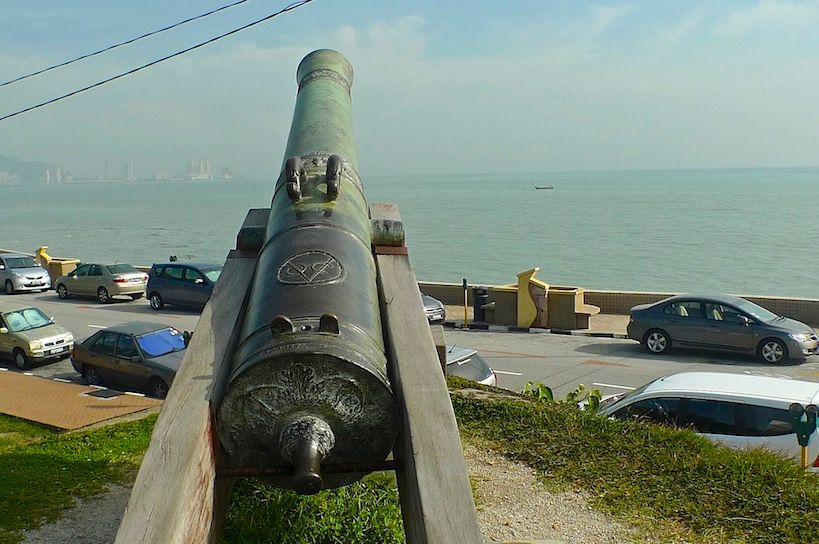 Went up to
Kek Lok Si Temple
to admire the giant
Guan Yin
statue.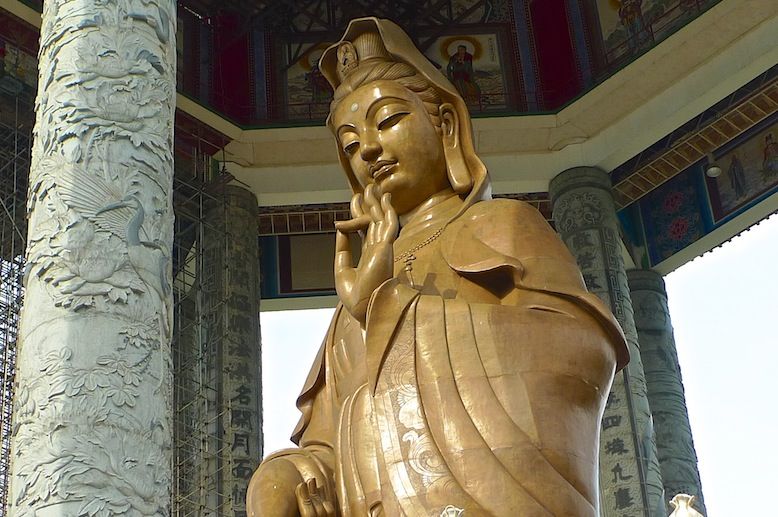 Visited the
Dhammikarama Burmese Buddhist Temple
at Burmah Lane in Pulau Tikus.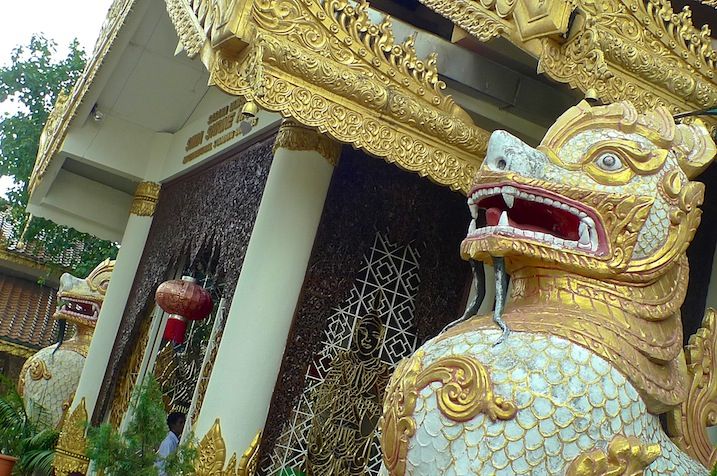 The
Wat Chayamangkalaram Thai Buddhist Temple
right opposite the Burmese Temple.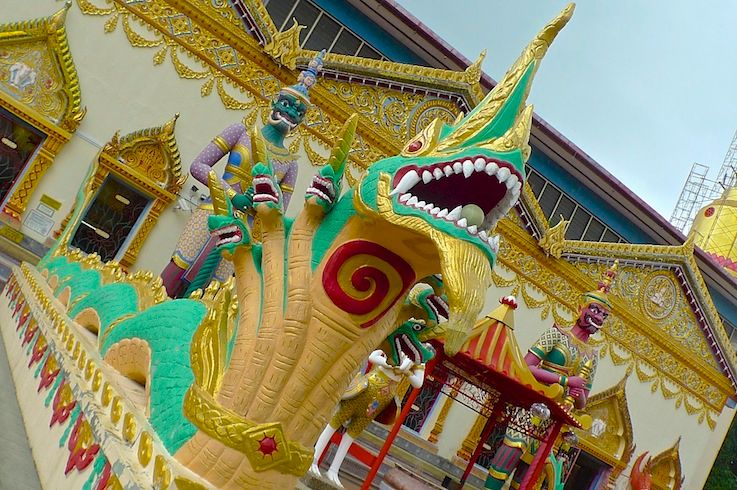 Khoo Kongsi
, the grandest clan temple in Penang and possibly the whole of Malaysia with its elaborate and highly ornamented architecture.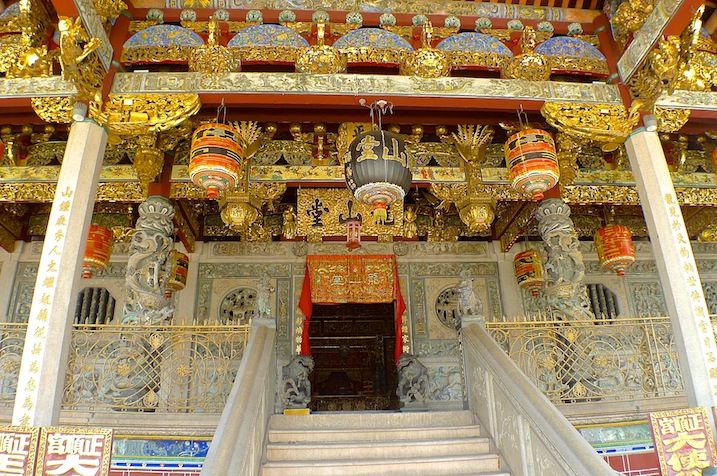 Kapitan Keling Mosque
built by Indian Muslim traders in the 19th century.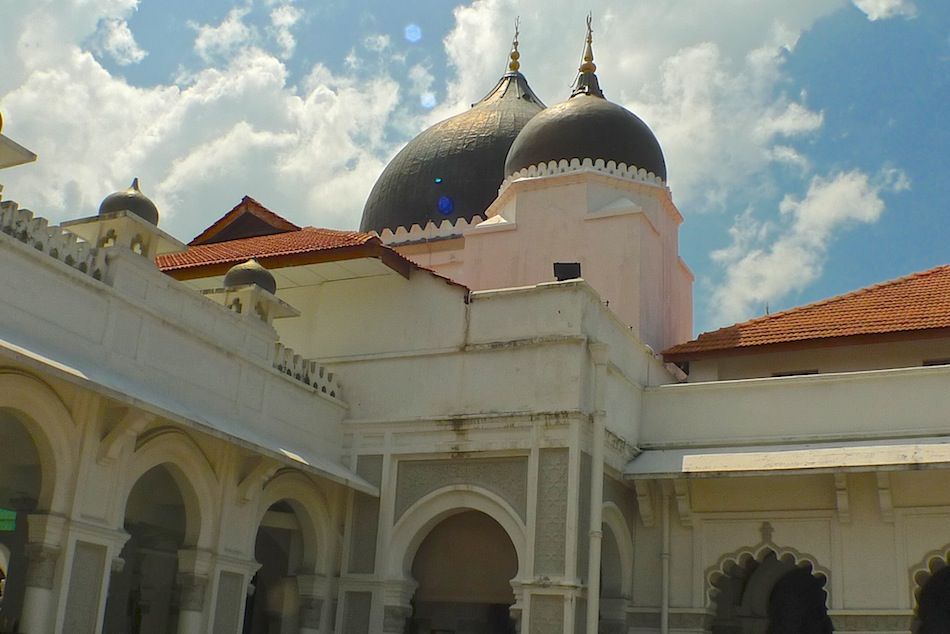 The
Church Street Pier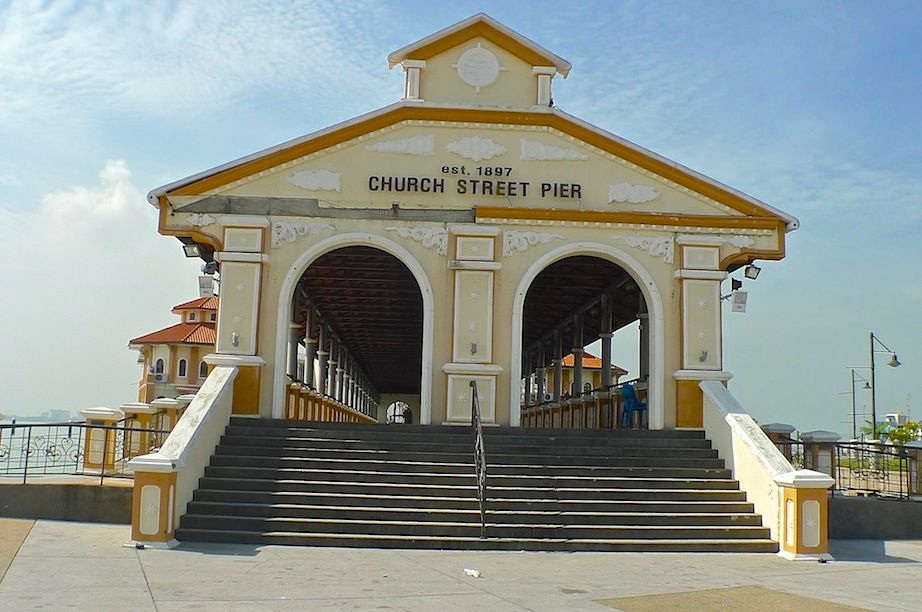 Komtar Tower
- the tallest building in Penang.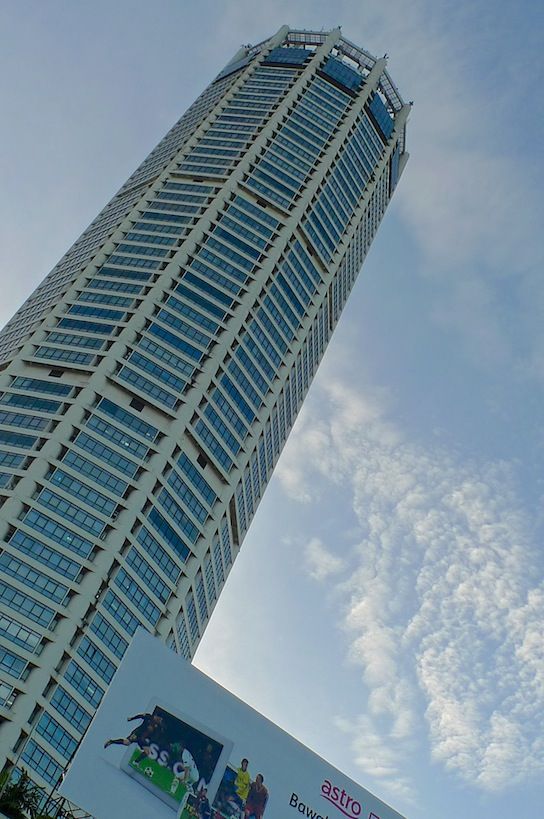 Enjoyed some pleasantly nice views during my travel in Penang. Here are some of them....
The view from Kek Lok Si Temple's inclined lift upper station.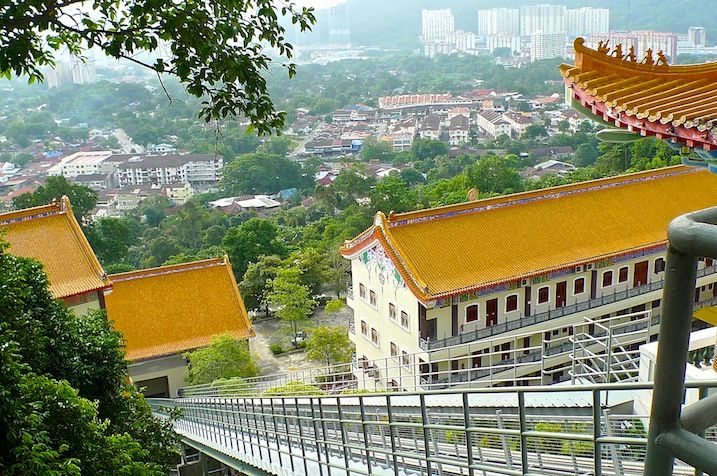 The sunrise from my hotel room at
Gurney Drive
.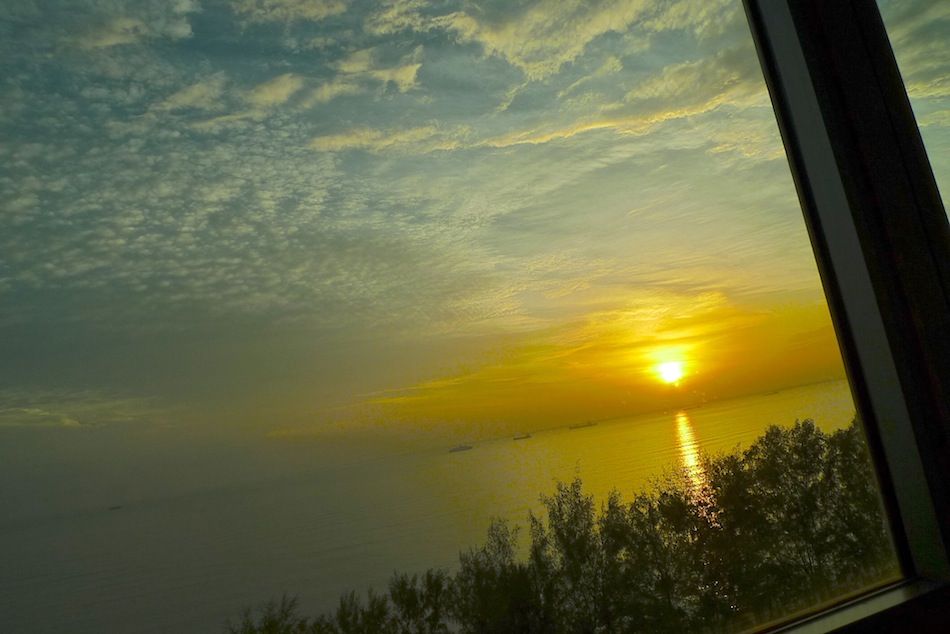 A boat at sea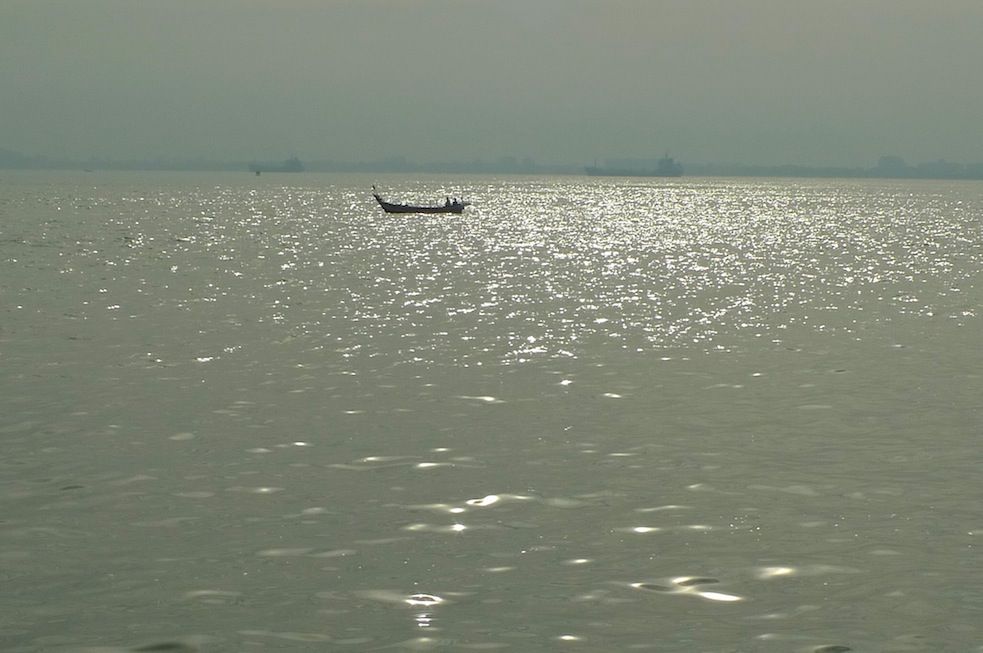 But of course, the most important thing that I looked forward to in Penang was the food! Thanks to two friendly bloggers who brought me around for a food hunt, I had the opportunity to taste a wide variety of Penang food.
Some of which were the famous
Penang cendol
...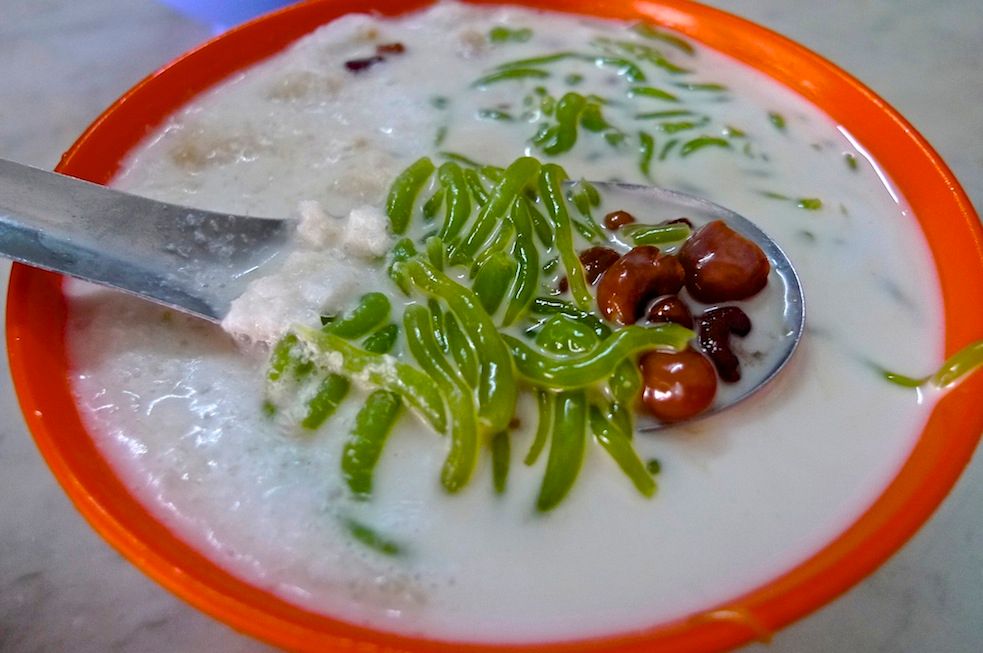 Penang Char koay teow
....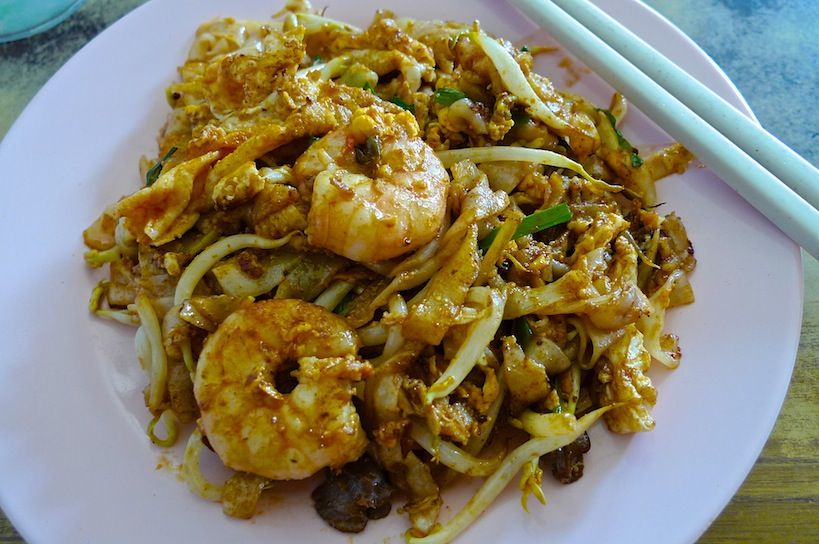 Ais tingkap
(or Window sherbet) ...
Just to name a few.
I hope you have enjoyed this short preview of my Penang trip : )