Continued from
Part 2
After almost two hours walking in the hot sun, it was a big relief to enter the indoor
Floral Pavilion
for some air-conditioning comfort!
But first, I took some photos of the garden outside the Floral Pavilion.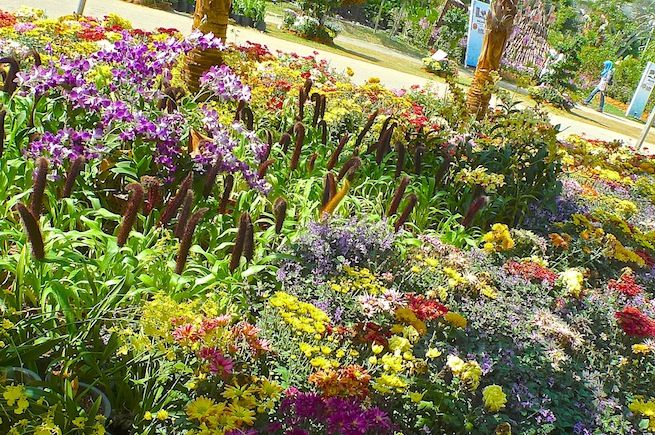 Very colorful, no?
The floral 'tunnel' entrance into the Floral Pavilion.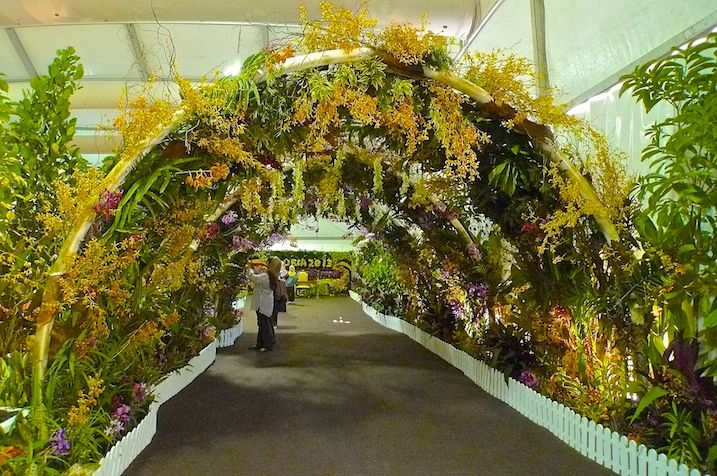 The Floral Pavilion showcased a wide assortment of exquisite flower species featured in softscape and hardscape designs by both local and foreign participants.
The first attraction I looked at was the
Wall Decoration
.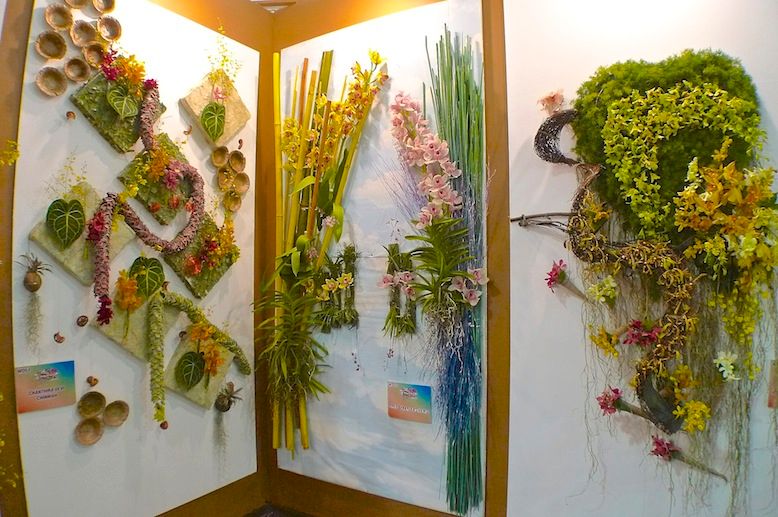 Below is a wall decoration from Indonesia which won the Silver award.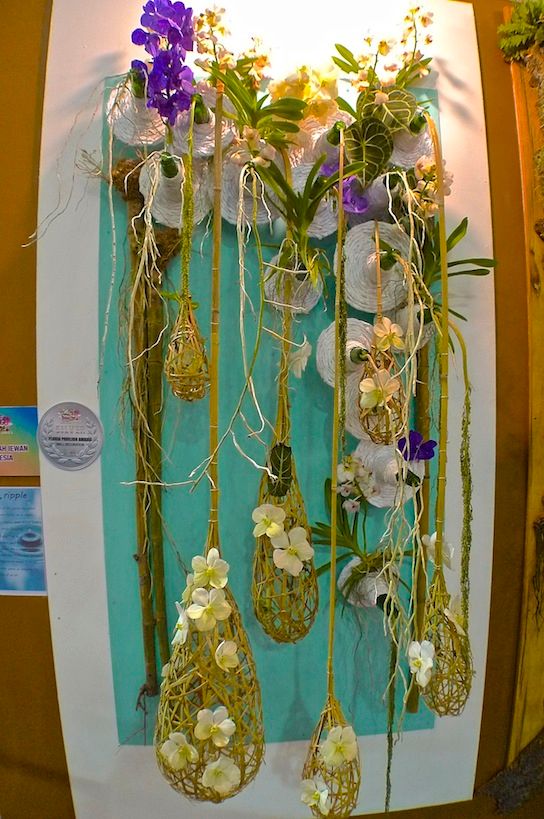 This won the Bronze award. If not mistaken, I think it's the work of a Malaysian.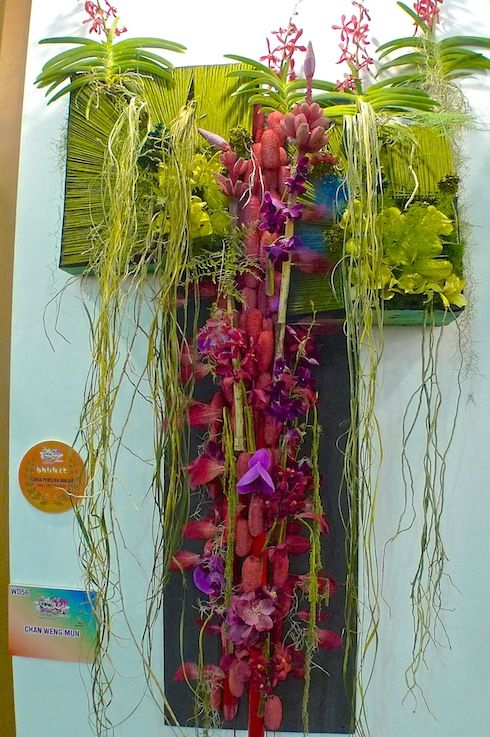 This one was from Korea which won the Gold award.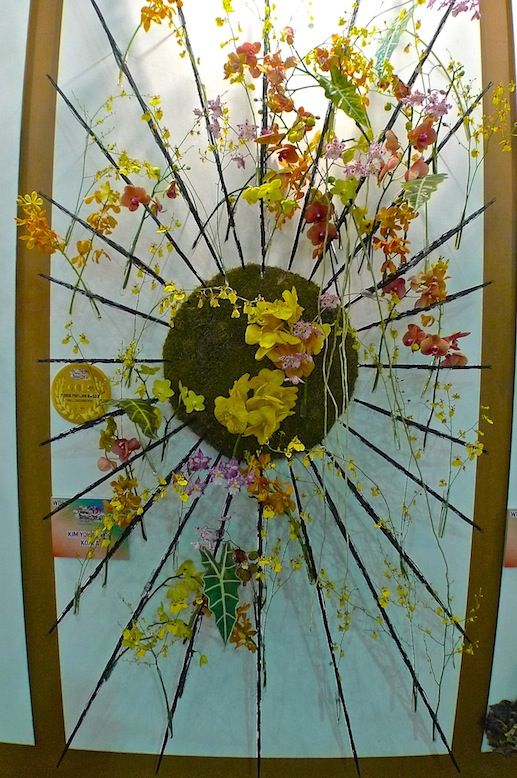 This entry from Malaysia won the Special Jury Pavilion Award.
Next, I walked over to the
Water Feature Garden
attraction. Below are pictures from those who won awards. I did not record down the winners' names and from which country they came from, unfortunately.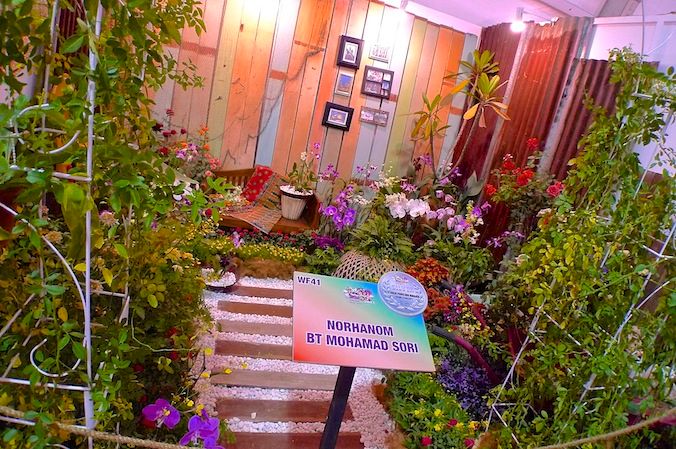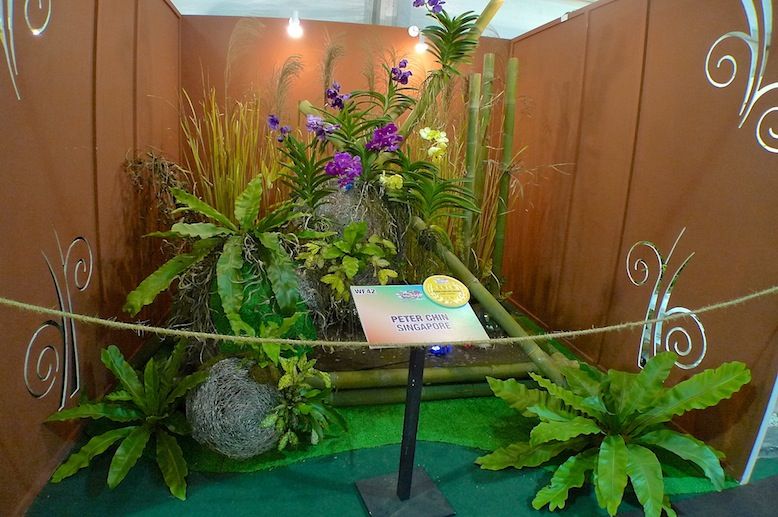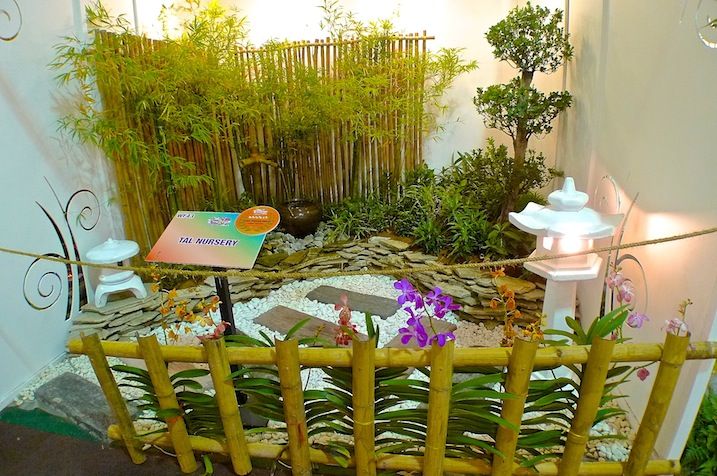 Another attraction was
Event Decoration - Dining Setting
.
This one from Malaysia won the Gold Award.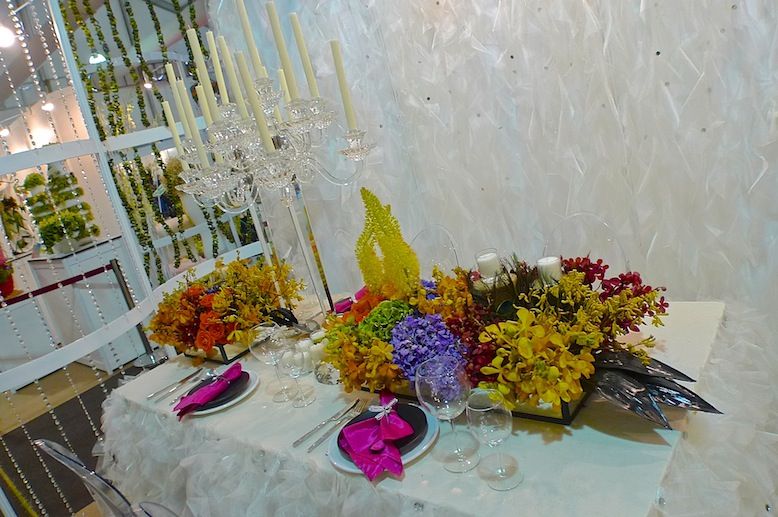 Another Malaysian entry but did not win any awards.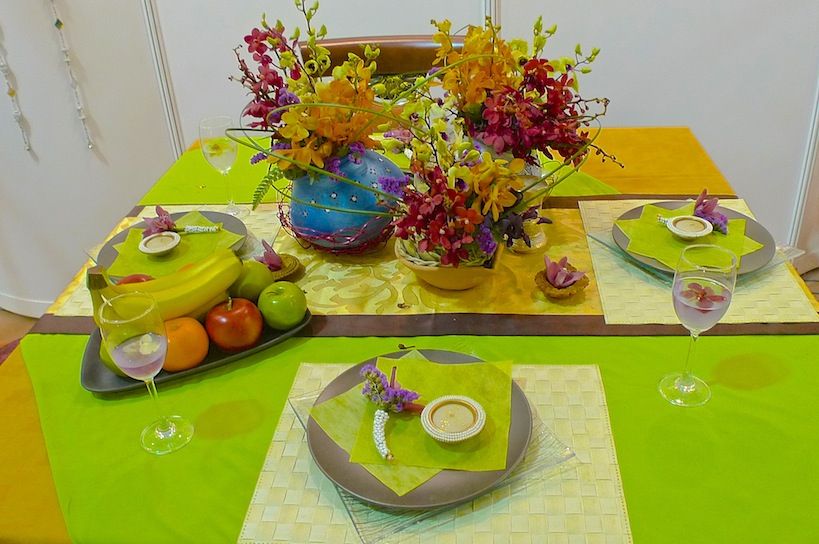 This entry from the Philippines won the Silver Award.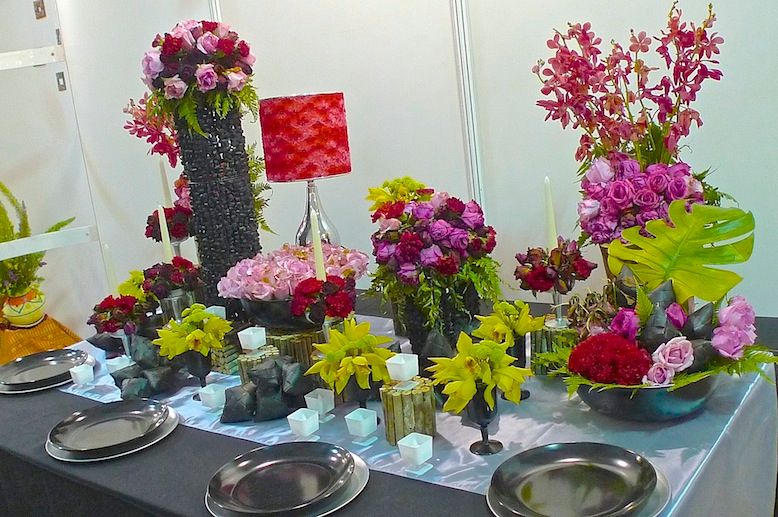 An entry from Shangri-la Putrajaya won the Bronze award.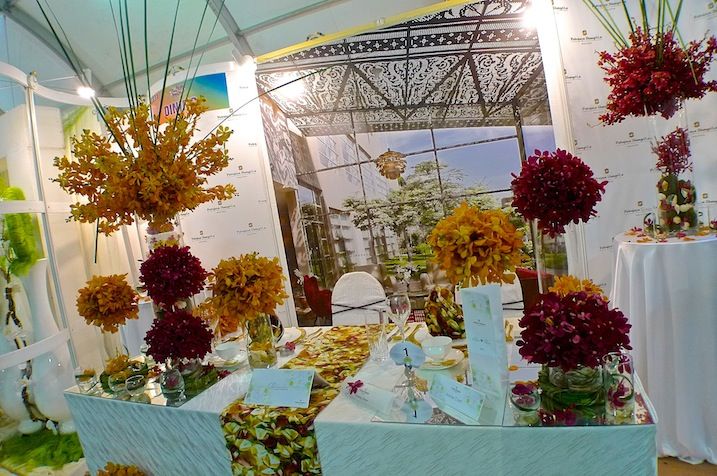 Another category is
Event Decoration - Pelamin
. The one below from Malaysia won the Bronze award.
This entry also from Malaysia won the Merit Award.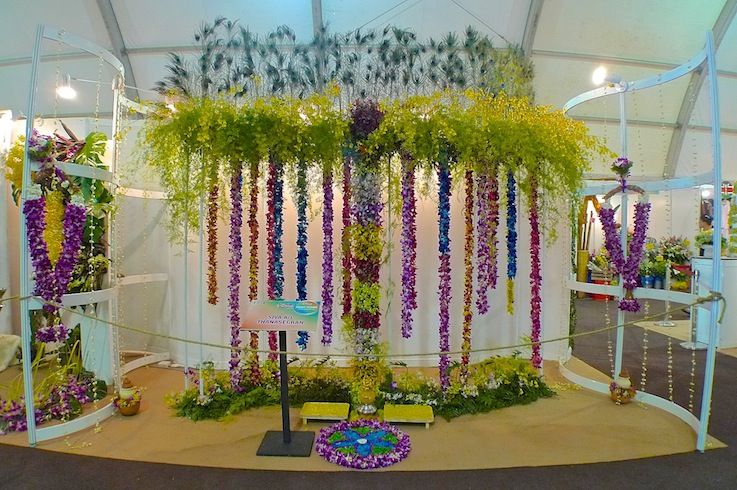 Do you like it?
Another attraction was
Potted Dish Garden
.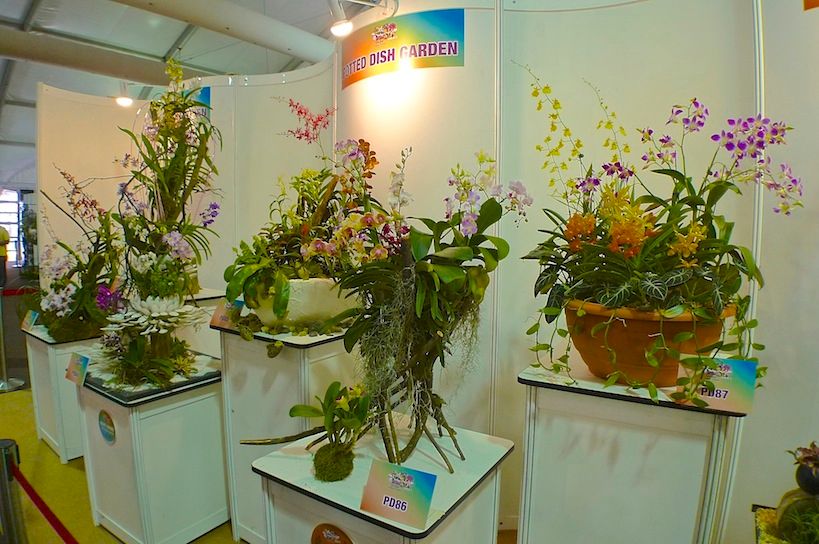 I was not particularly impressed except for this one. Thought it was very creative to use those spoons!
Next to the Potted Dish Garden was the
Body Flower
category whereby mannequins were dressed up in flowers.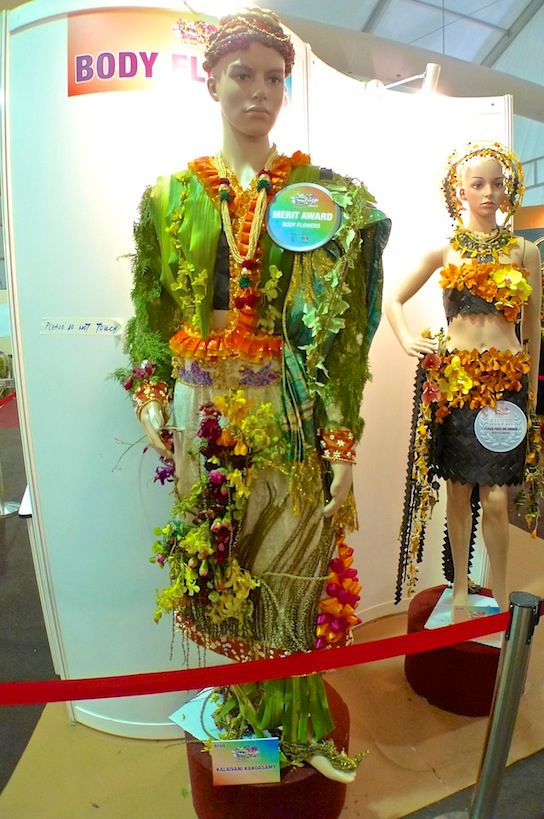 This one won the Silver award.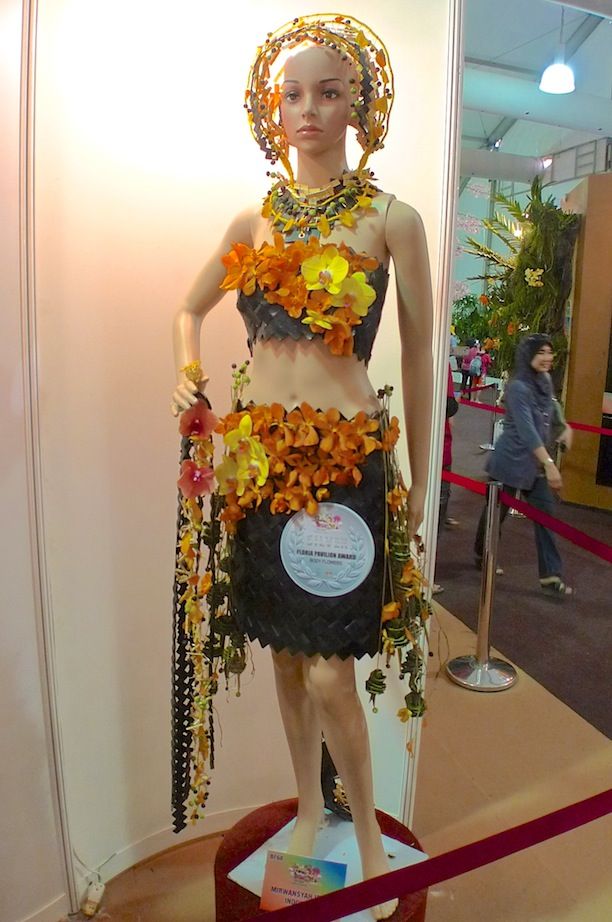 Whereas this one below won the Gold. Forgot to note down which countries the participants were from.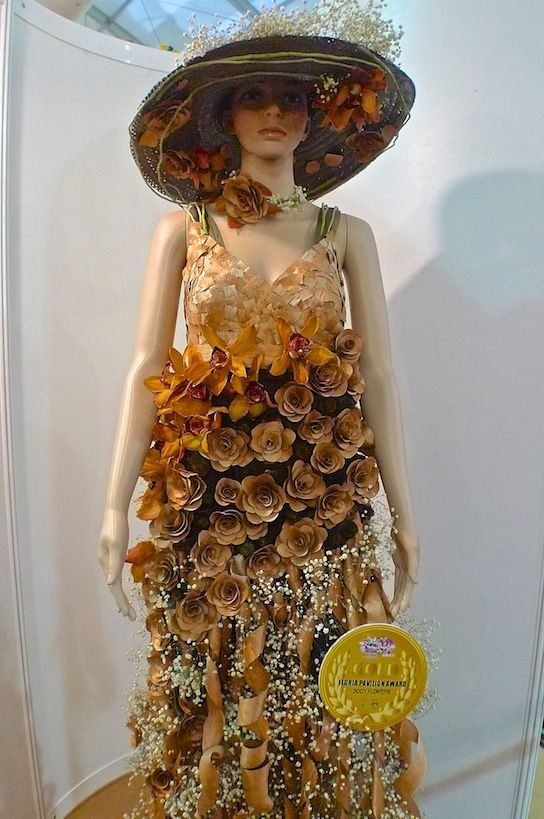 In the centre of the Floral Pavilion hall, I saw something interesting. There was a '
bridge
' structure filled with orchids on the sides leading towards
3 mascots on a 'flying carpet'
!
The 3 mascots on a flying carpet.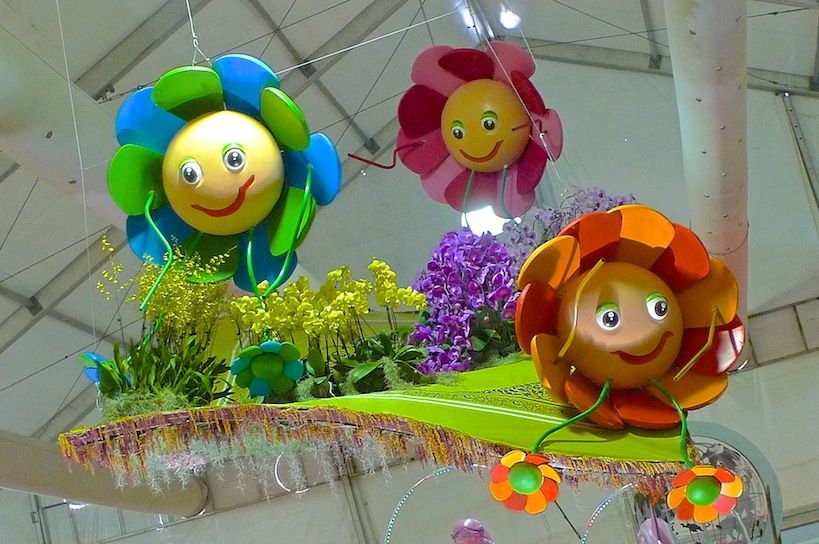 Walking past the flying carpet was the
Dolphin Sea World
.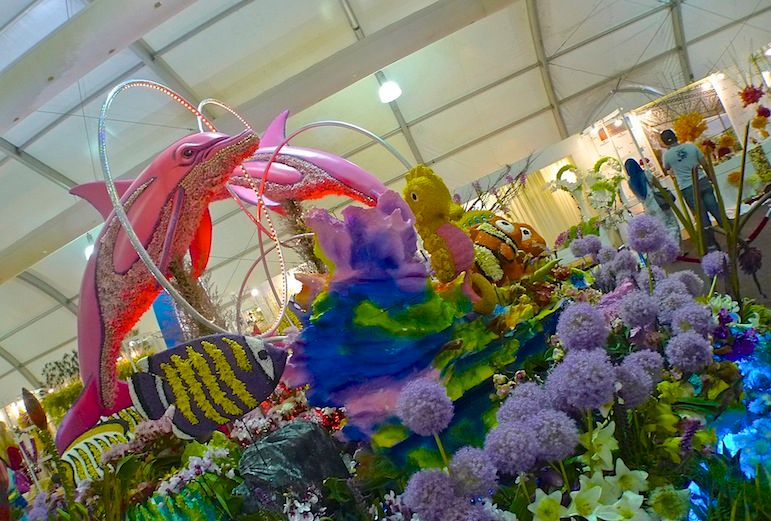 I like it! Besides the dolphins, there were lots of underwater fishes and other sea creatures together with underwater plants.
More photos below ....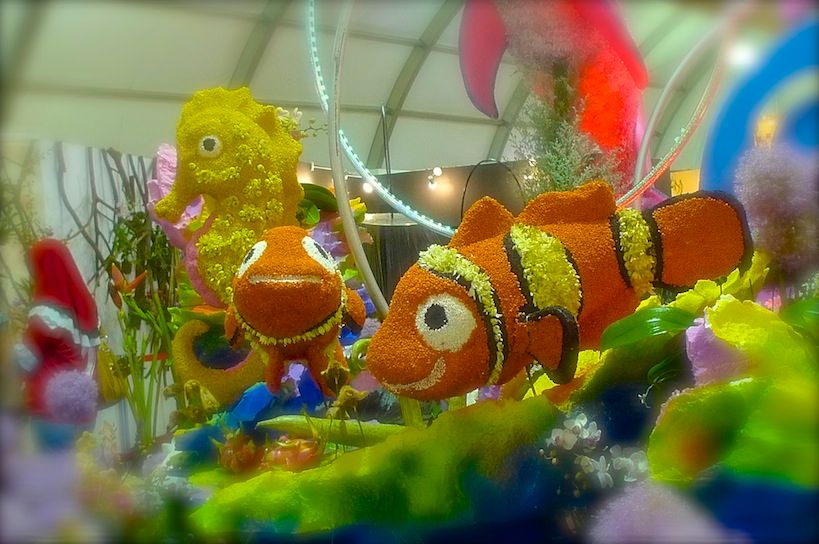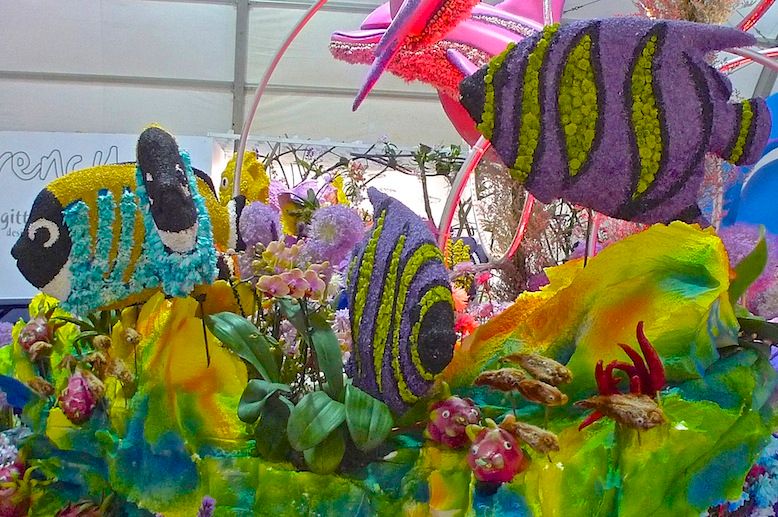 Cute octopus!
Plants and fishes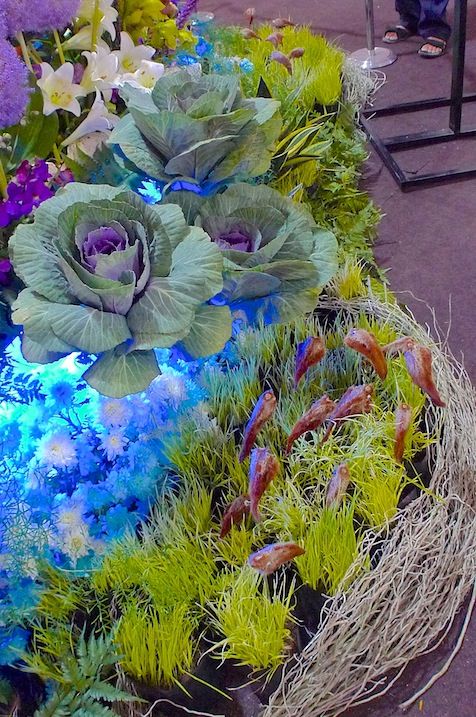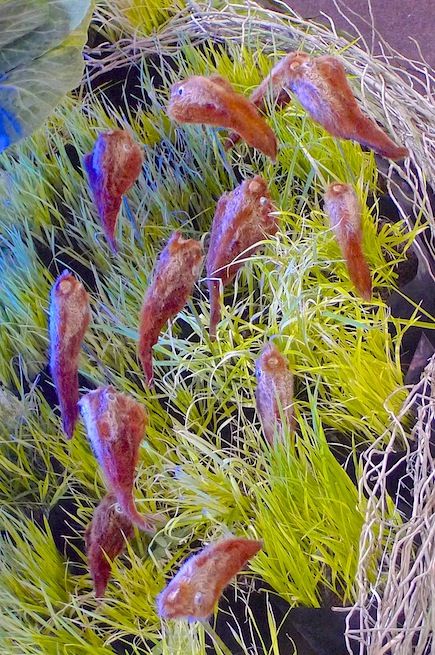 Next to Dolphin Sea World was my favorite -
Panda World
!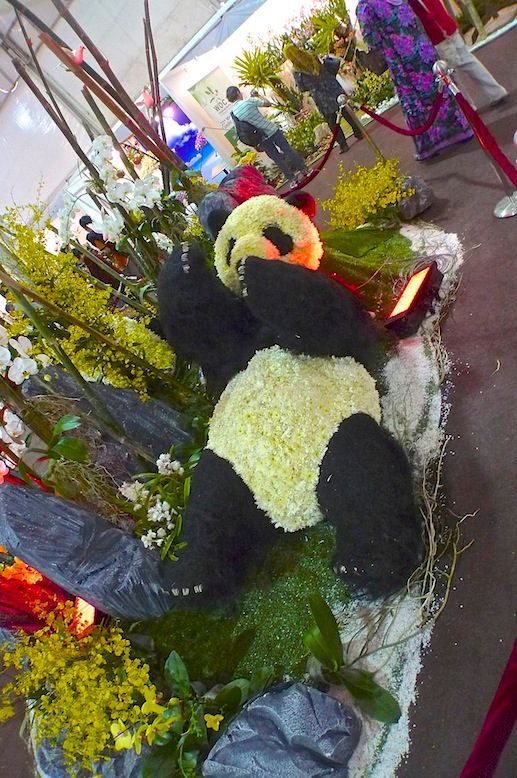 There were two giant pandas here! This is one of them.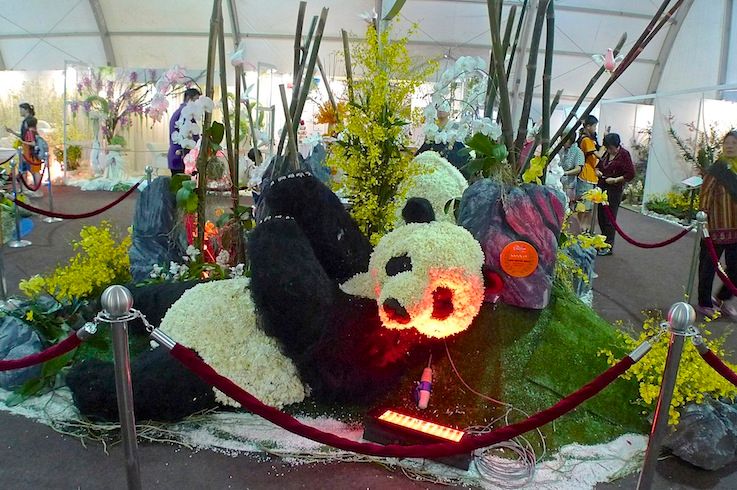 The panda could move! As you can see, it had turned its head. I should have taken a video of this moving panda!
This is the other panda on the other side with the giant globe on top.
Didn't quite like that red lights shining onto the panda's face. Spoilt my photo! LOL!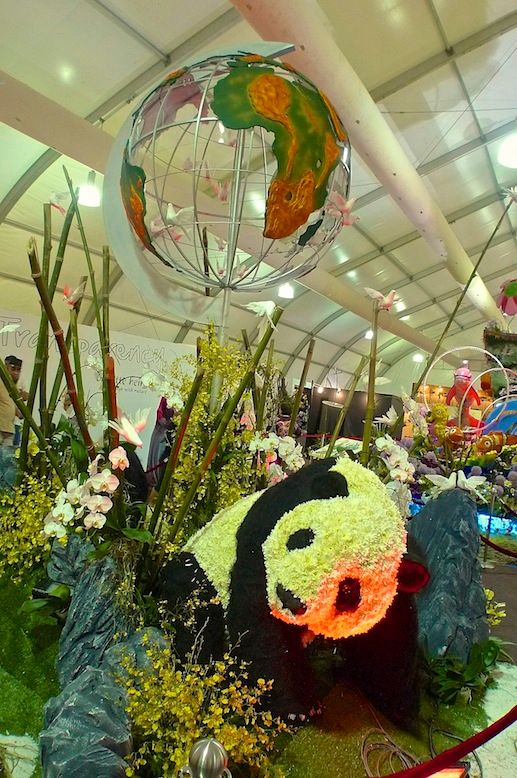 This panda could also move. As you can see it had turned its head : )
Next, I continued with another attraction -
Floral Art
.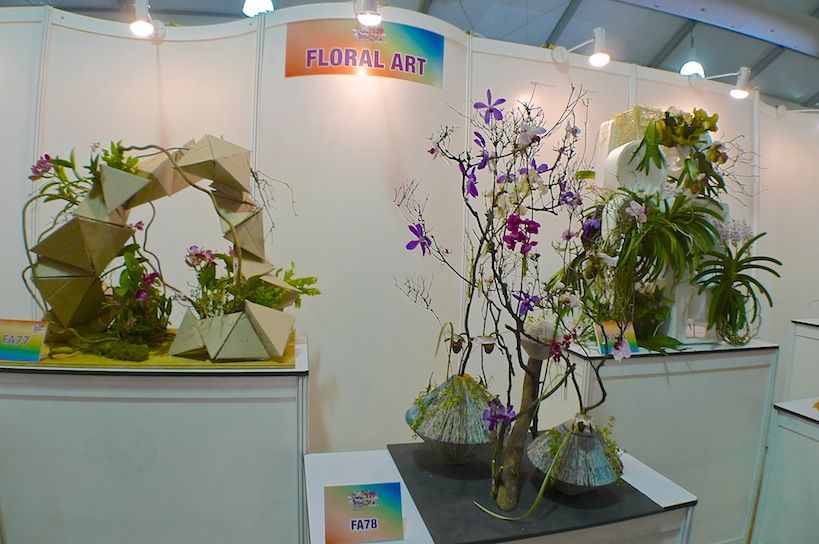 Here are some of the more beautiful ones. Which one you like best?
Beautiful.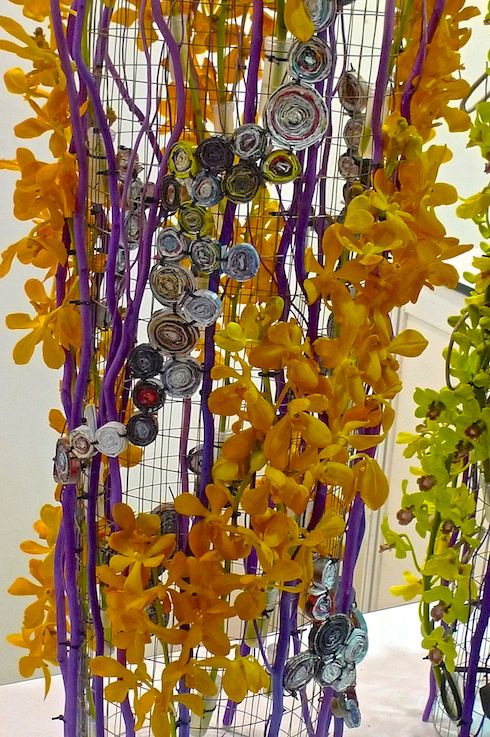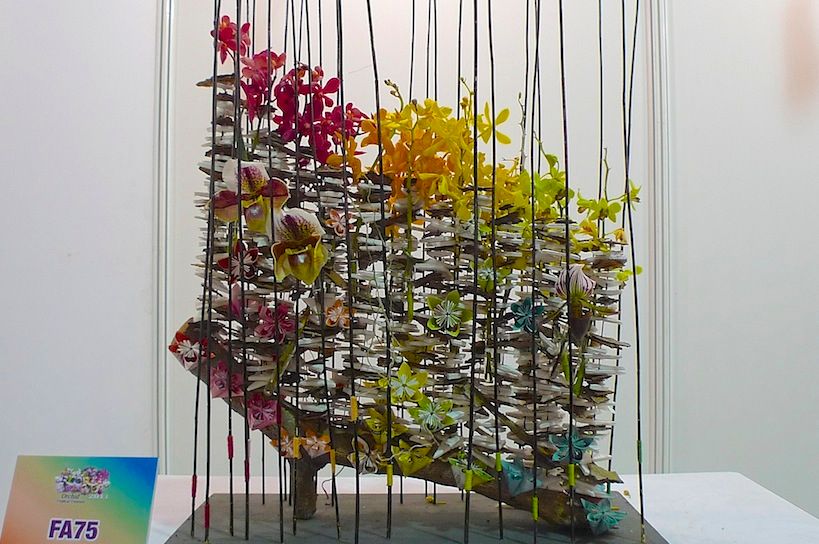 This one looks pretty interesting.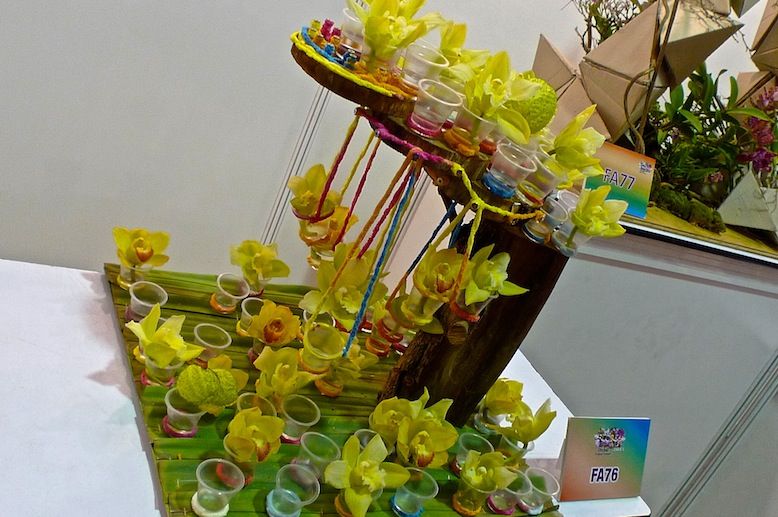 Close shot.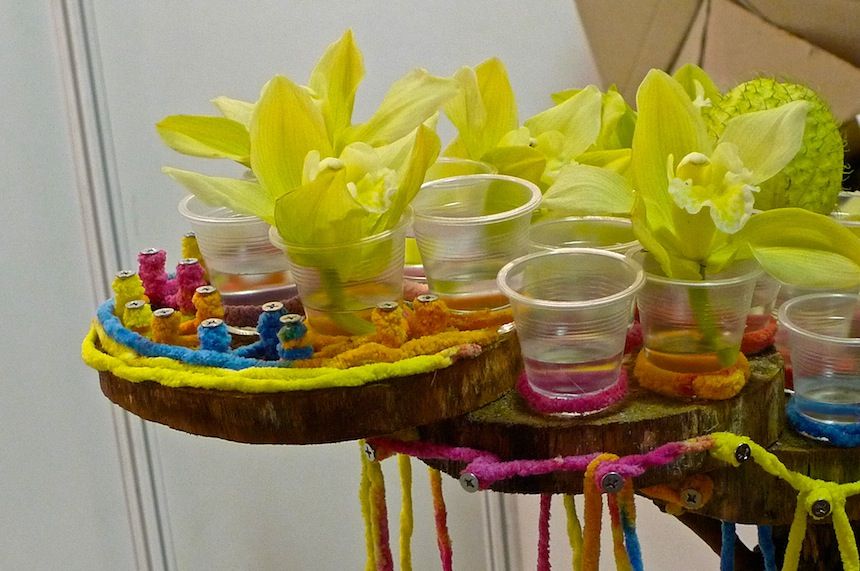 Nice.
Since the theme for this year's
Putrajaya Floria
is '
Orchid - Tropical Treasure
', there was a showcase of orchid displays by
orchid societies
from around the world.
Philippines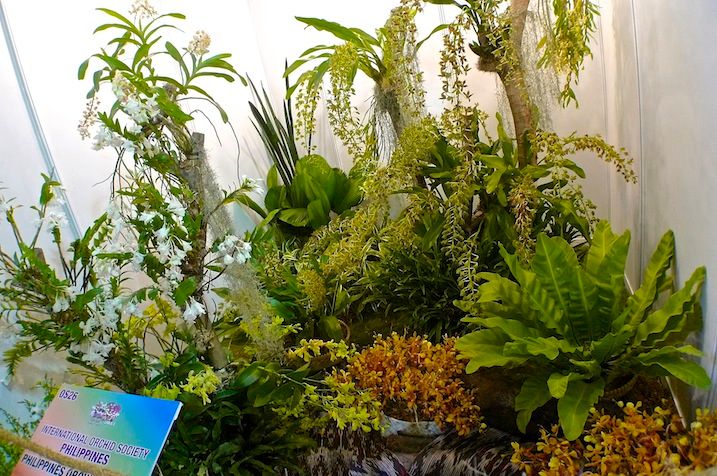 Indonesia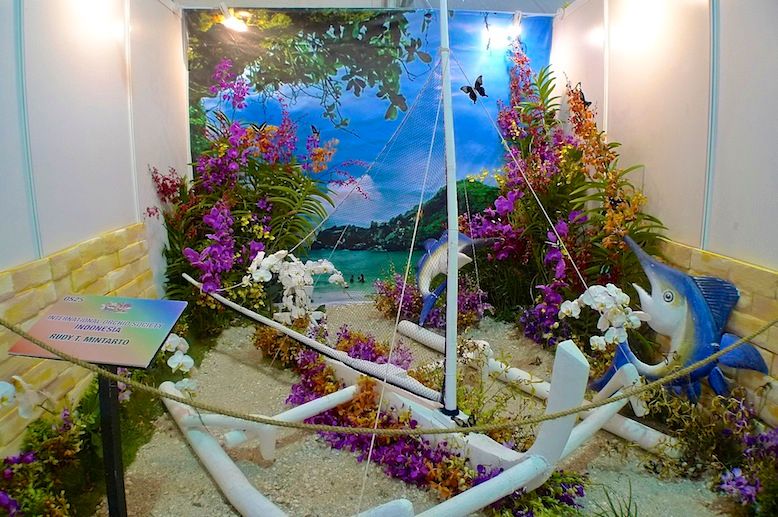 Myanmar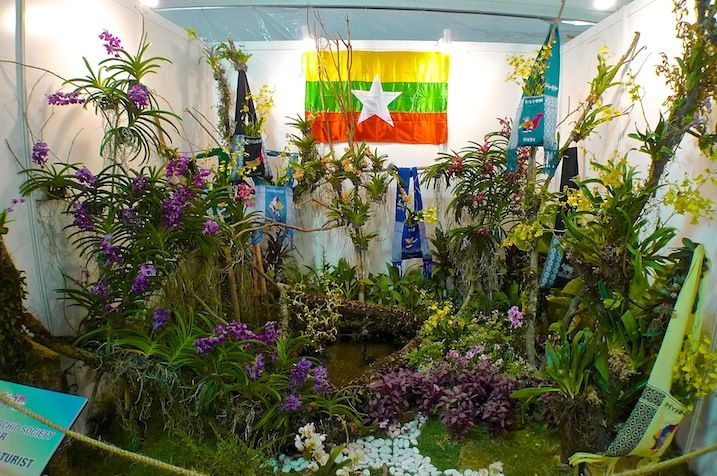 Australia
Could not resist taking a closer shot of this cute koala bear with the baby koala!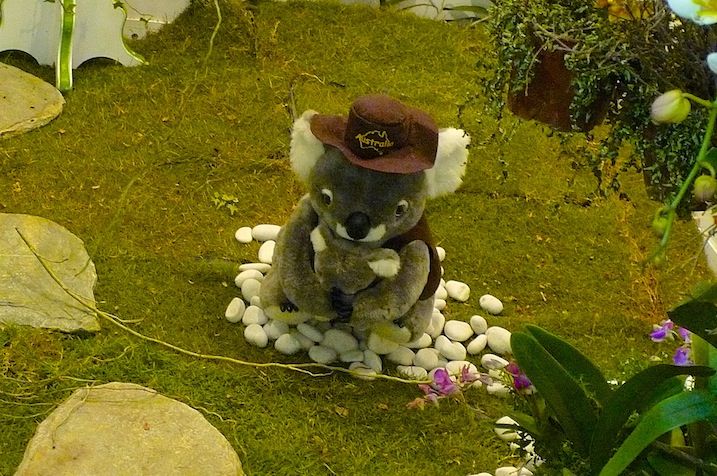 China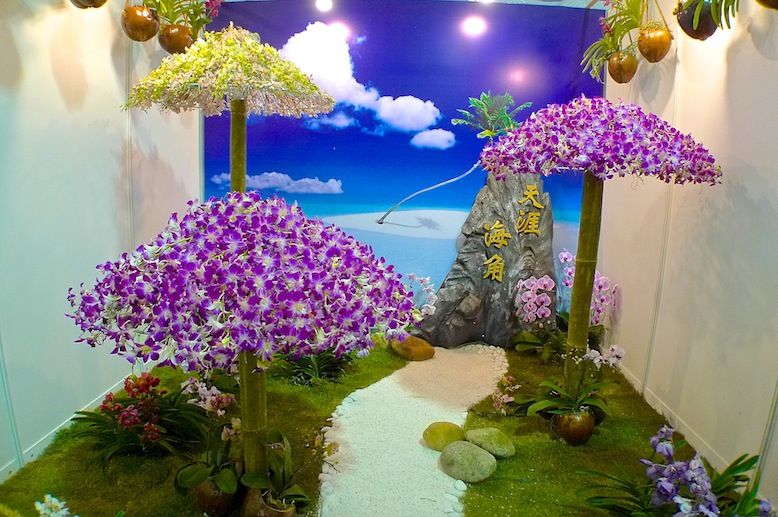 South Africa
Taiwan
Thailand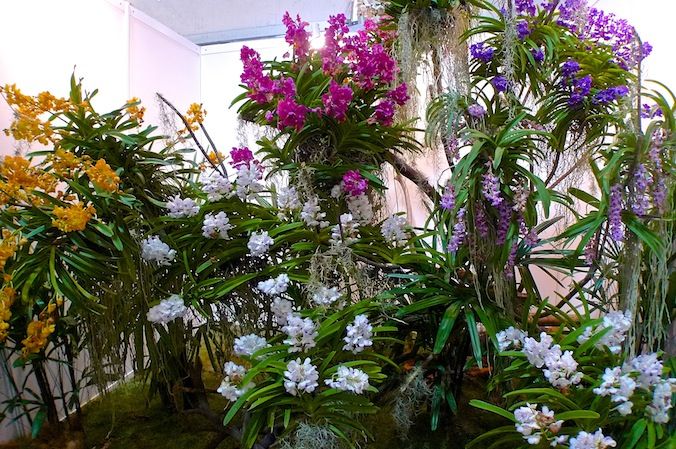 I think I missed out on Singapore and Italy since there were quite a number of people posing for photos there. No patience to wait for them!
Next, I walked over to the floral displays by
associations and schools
.
I really like this one by the
Malaysian Council For Rehabilitation & Abilympics
. Very creative!!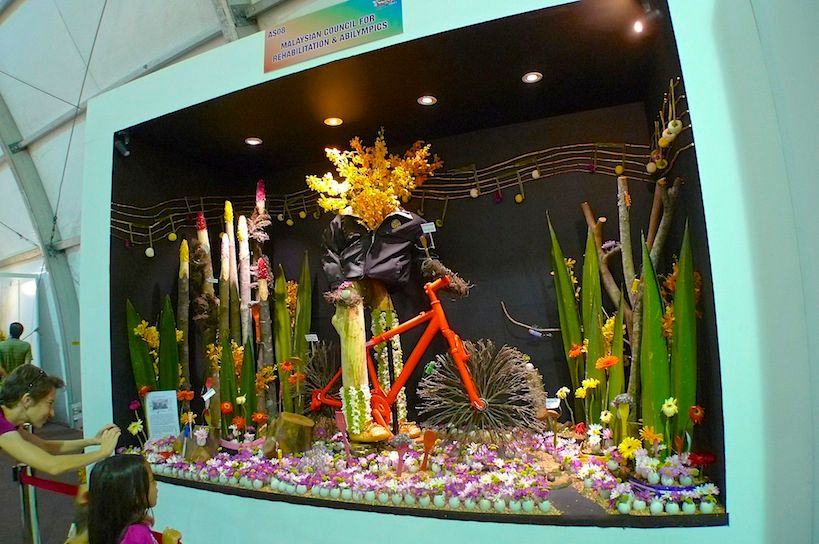 Look at these pretty flowers in egg shells!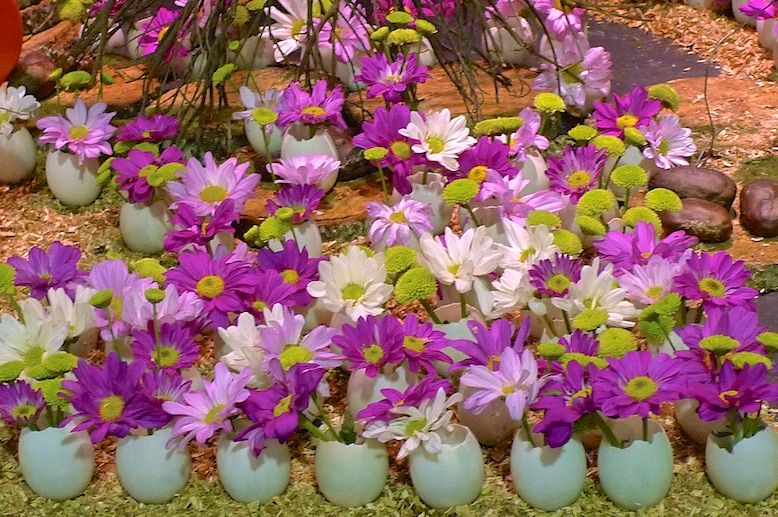 Flowery socks and creative use of twigs and branches for the wheel!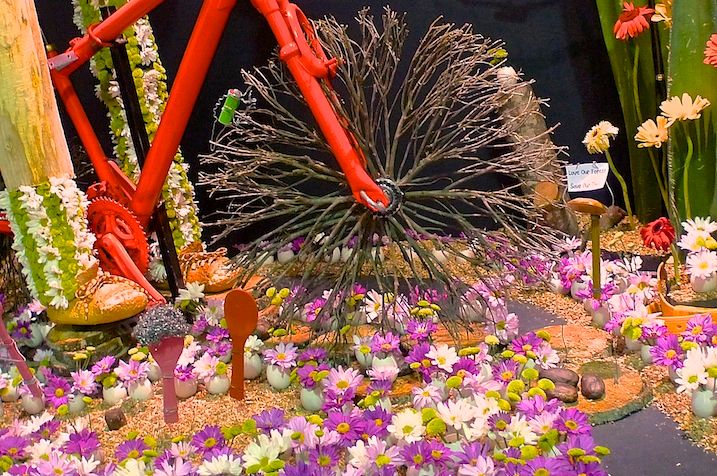 More photos ...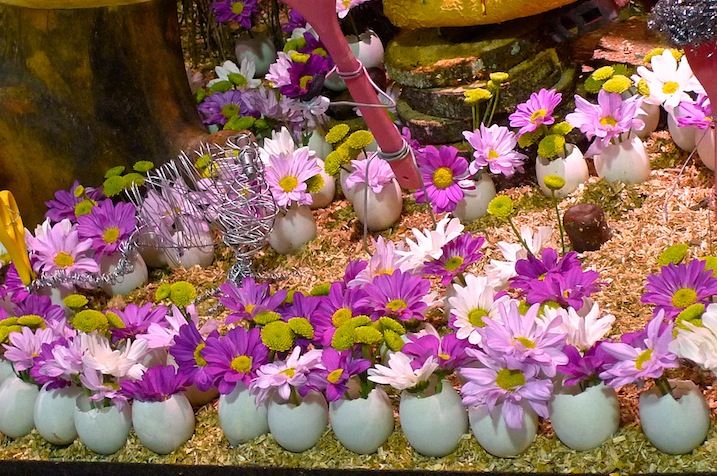 Love this socks!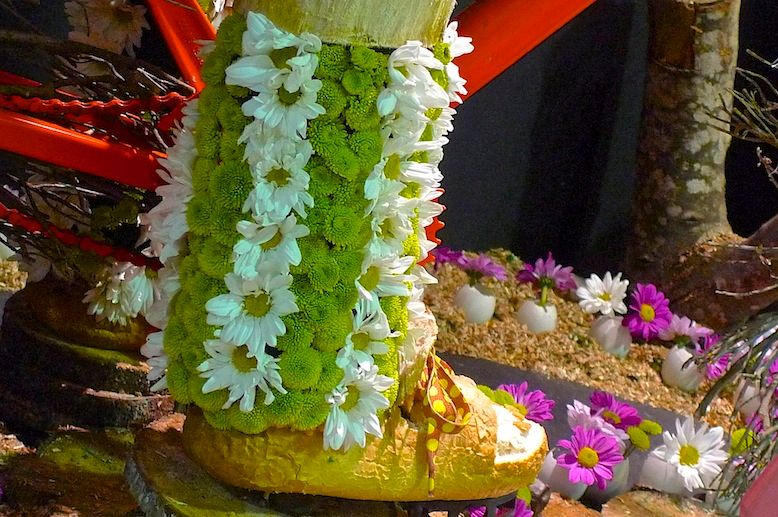 Creative use of the brush to symbolise a person holding a placard.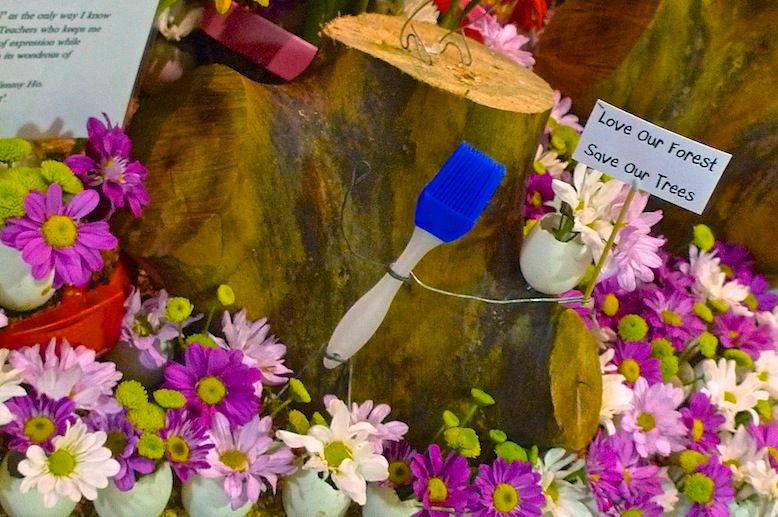 Top marks to the
Malaysian Council For Rehabilitation & Abilympics
!
This is a giant bird image built from flowers by the
International Heliconia Society
.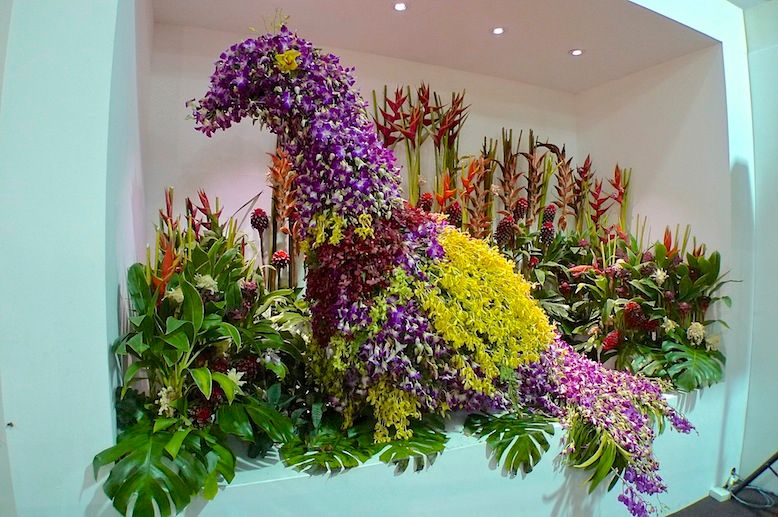 Not sure what to make up of this design by the
World Flower Design Center
.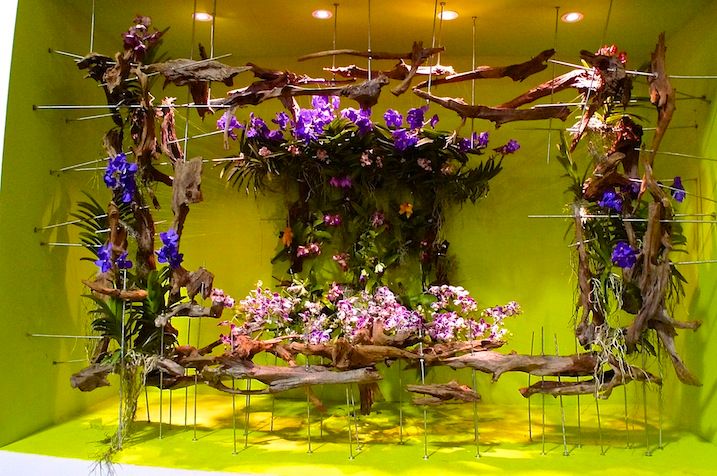 Finally, there's a section on
International Floral Design
. I did not take pictures of them all, just two that impressed me.
This is floral design from Korea.
And this one by Kenya.
All in all, the exhibition on flowers and floral designs at this indoor Floral Pavilion was pretty interesting. I have no regrets visiting Putrajaya Floria 2013 - the trip was worth it.
So anyone going Putrajaya Floria 2014 next year? : )