On a weekday morning last week, I headed to Putrajaya to visit the
Putrajaya Floria 2013
.
I almost had to cancel my trip due to the haze from Indonesia. Fortunately, the haze cleared just in time to reveal clear blue skies. Really grateful for that!
Held annually at Putrajaya's Precinct 2 Waterfront since 2007, Putrajaya Floria is a Flower and Garden Festival cum Exhibition that showcases lots of different types of flowers and plants. This year, orchid is the star attraction as this year's theme is
Orchid - Tropical Treasure
.
As I got sunburn last year visiting
Putrajaya Floria 2012
in the afternoon, I thought it would be smarter to go earlier in the morning this time and put on sunblock too just in case.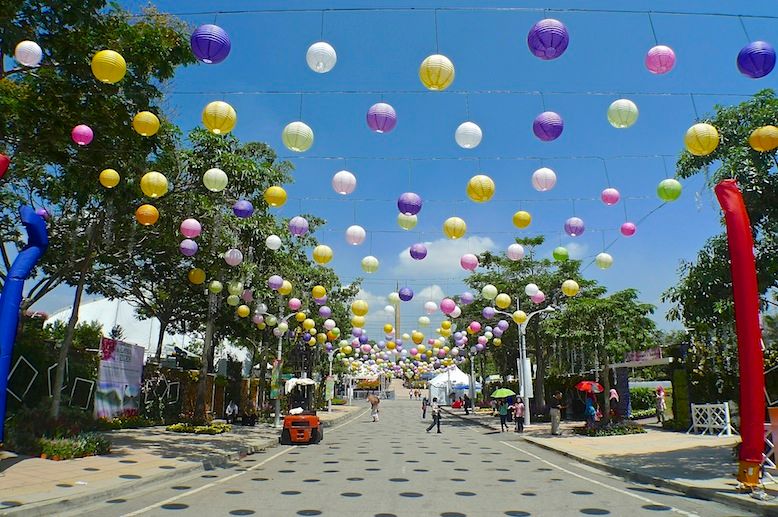 This main entrance would probably look much nicer at night when it's lighted up. It's just too bad I was not free during the evenings to come here to watch the Floral Parade and fireworks over the Putrajaya Lake.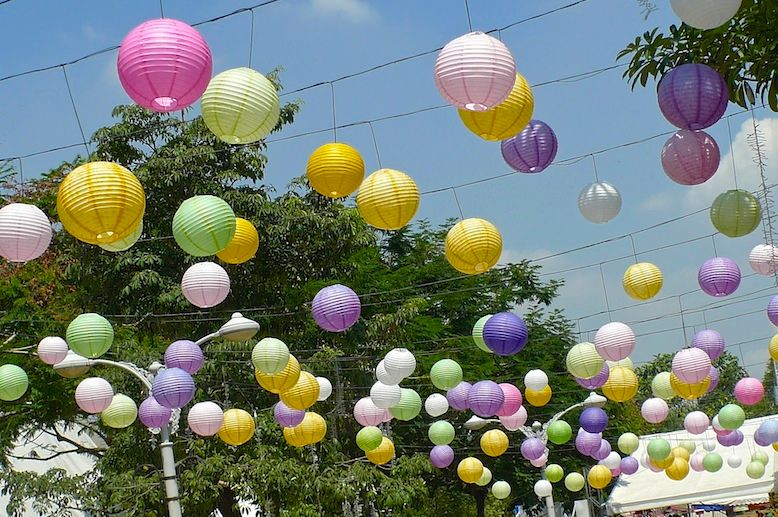 Walking along the wide walkway, I could see the walls on both sides beautifully landscaped with all types of plants and flowers. In fact, it has now entered the Malaysian Book Of Records for having the 'Longest Landscaped Vertical Wall' at about 300 metres!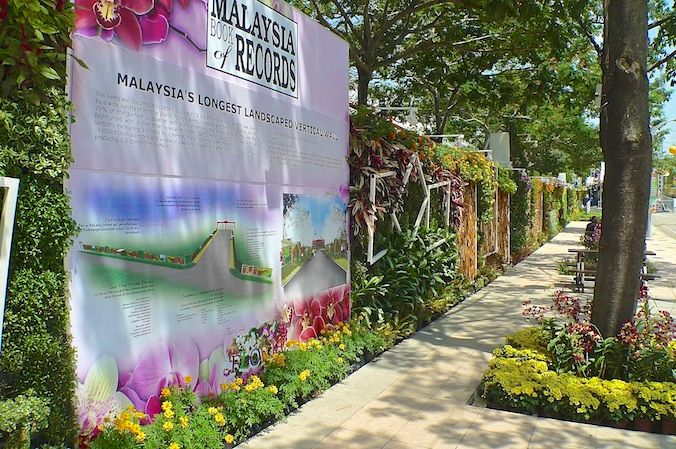 The landscaped vertical wall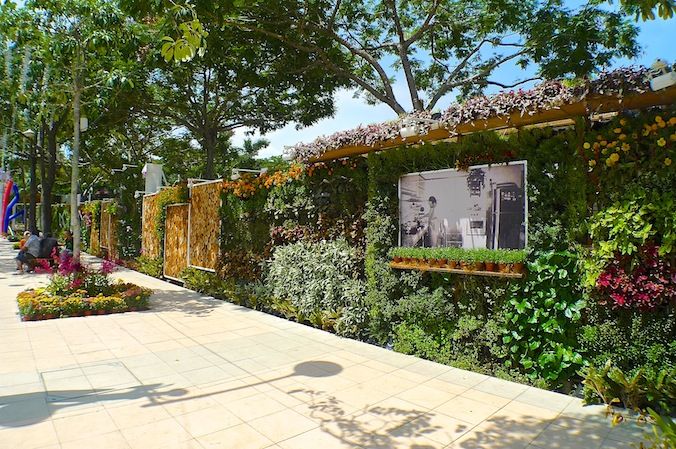 First stop - The Grower's Gardens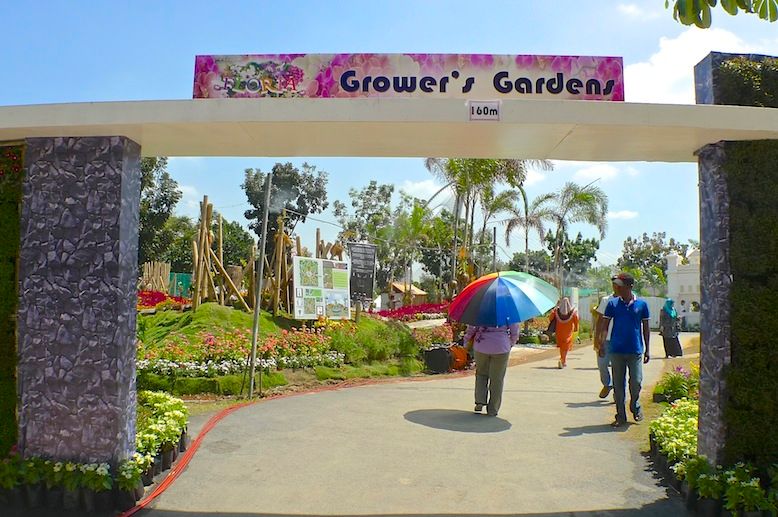 There's a 1Malaysia logo here. I prefer last year's 1Malaysia logo made from flowers! See it
HERE
.
Passed by something called 'Deep Water Treasures Fantasy' but did not really check it out.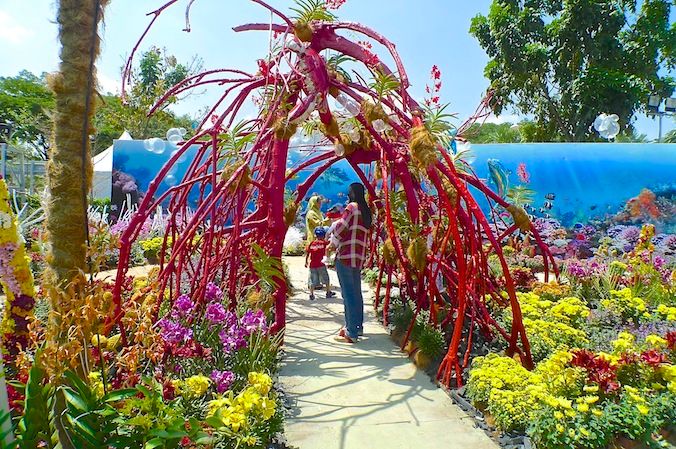 There were lots of orchids on display at this Grower's Gardens. Which one do you like best?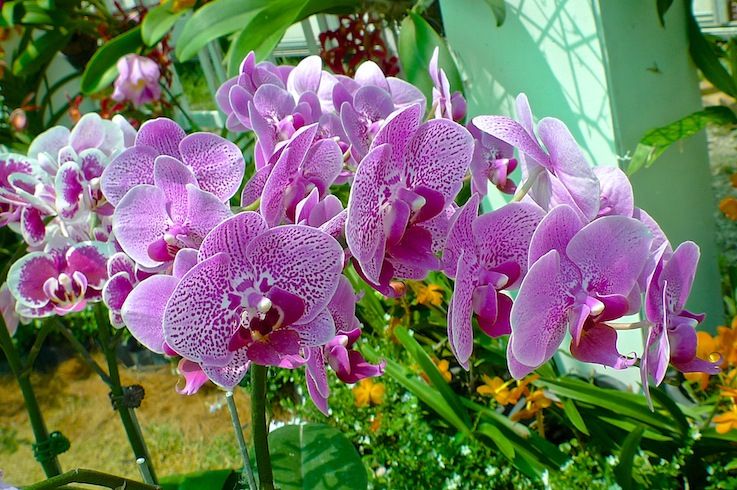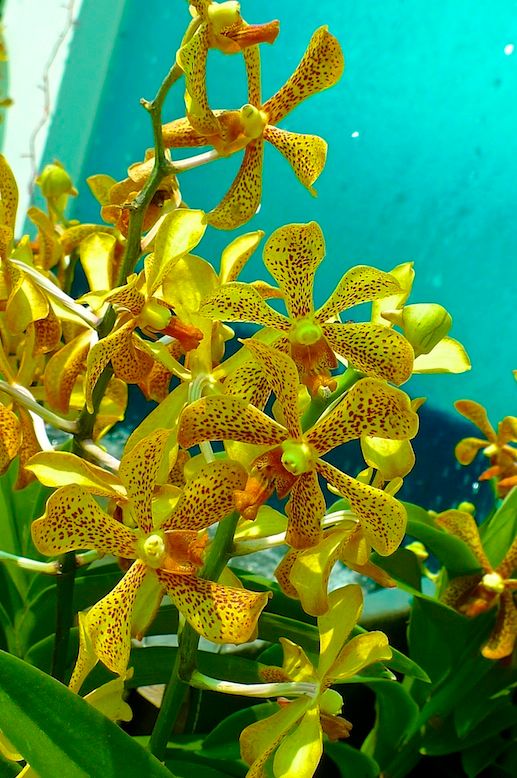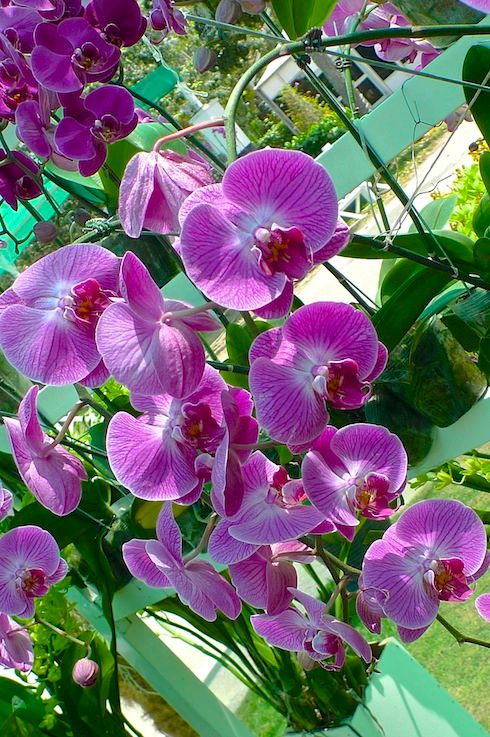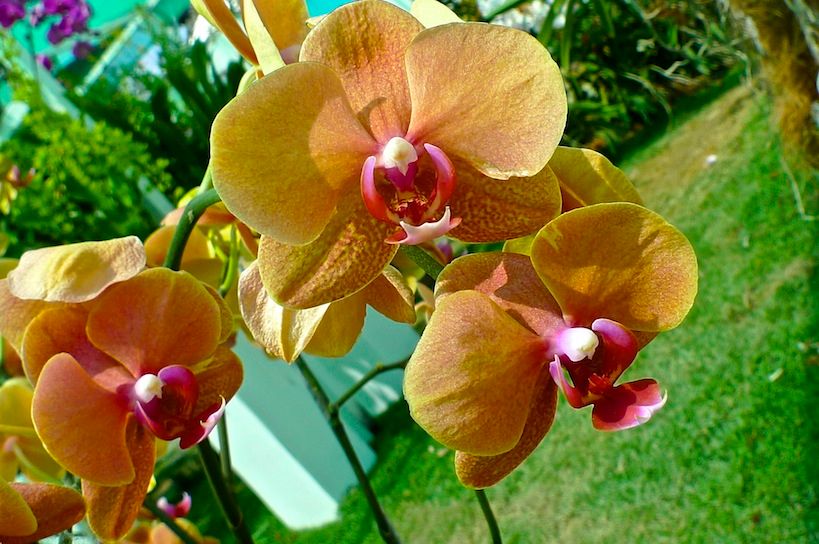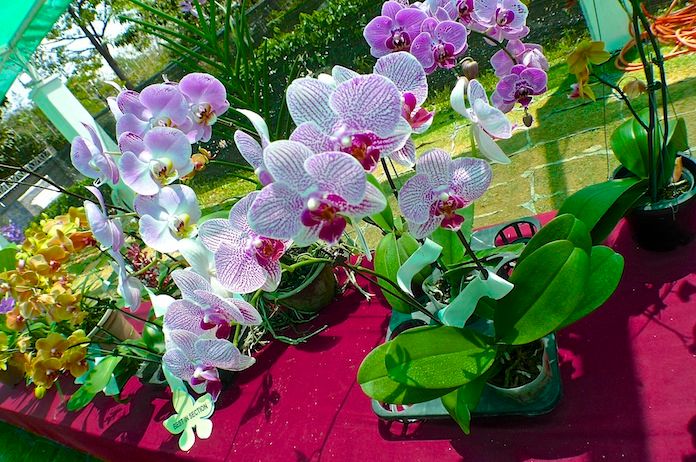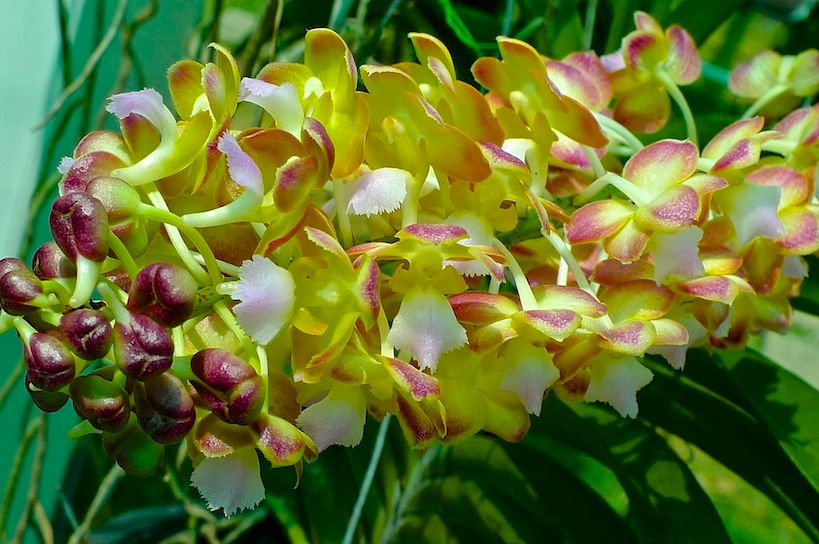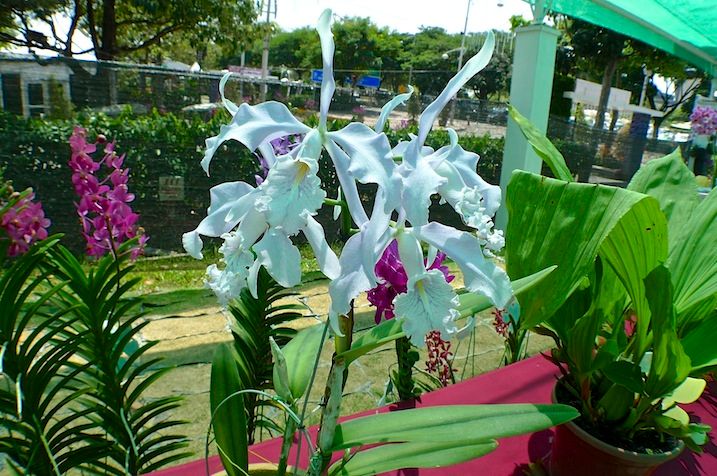 Spotted some bonzai plants too.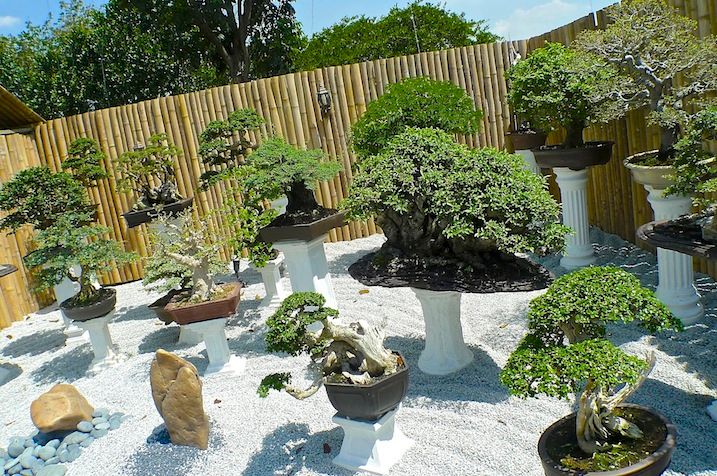 Leaving the Grower's Garden, I walked towards some Showcase Gardens by a few ministries and related agencies. Here's one by
Kementerian Wilayah Persekutuan
(KWP) called
Taman Komuniti K-Baru.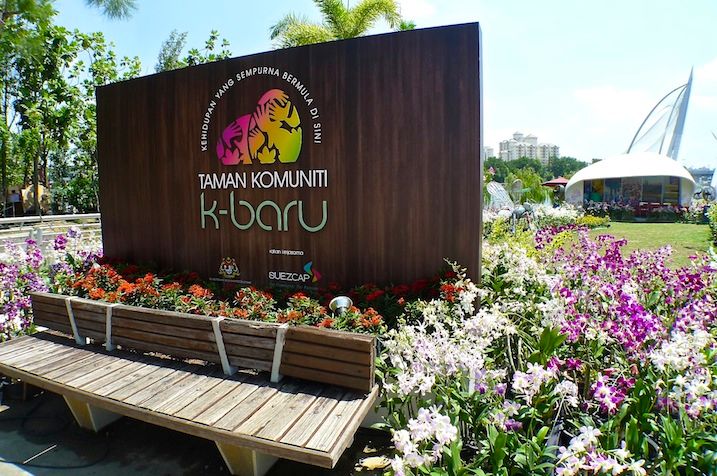 I saw two giant winged insects in the garden.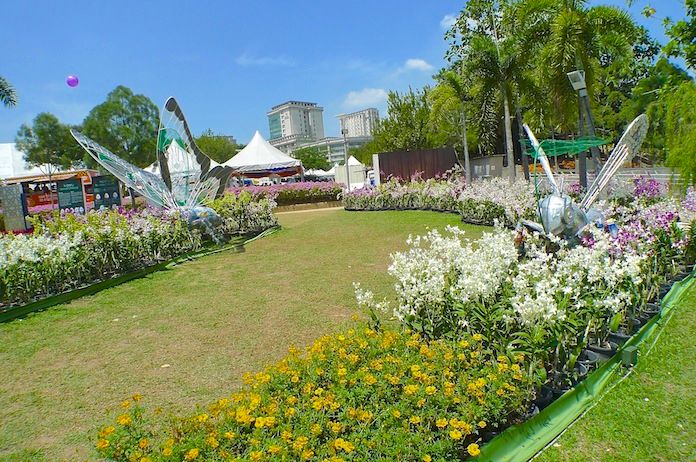 A creatively-made butterfly.
Closer shot of the butterfly. Interesting materials used.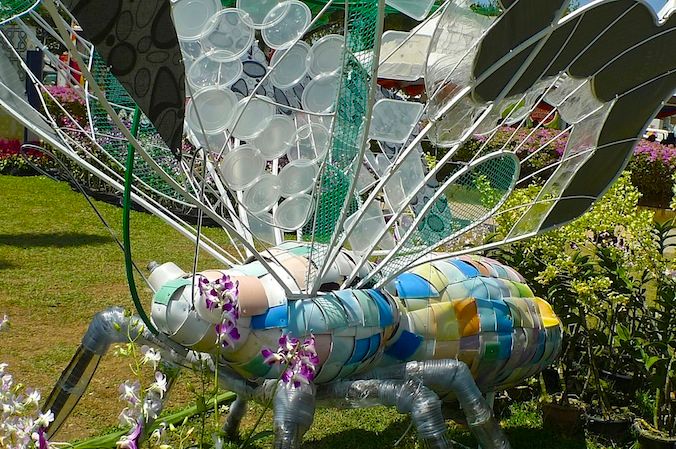 I think this is a bee?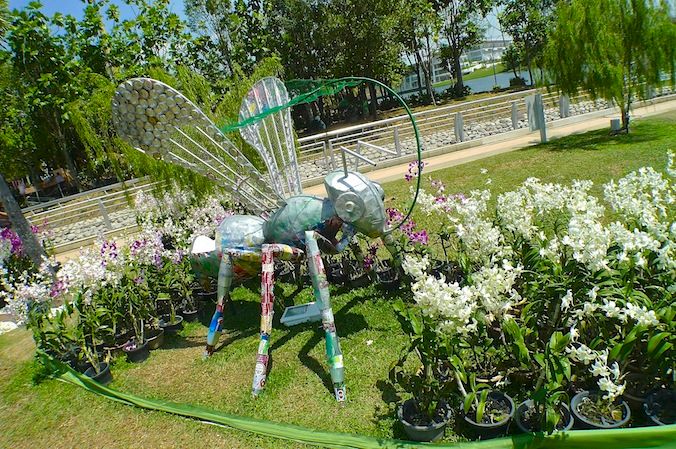 Can you see what materials were used to create this bee?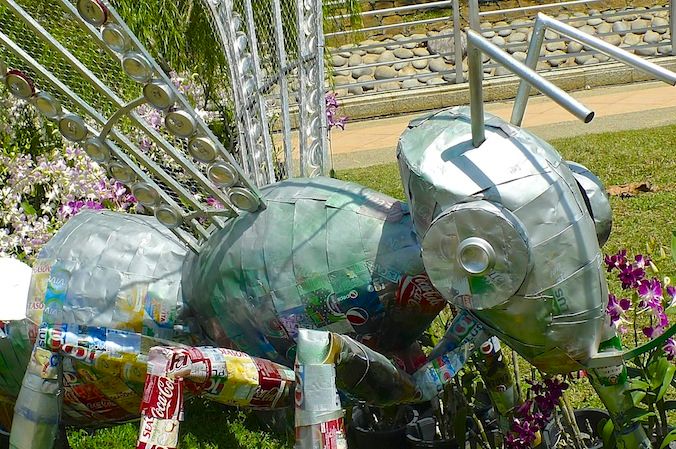 Bottle cans used for the wings!
An egg-shaped structure.
Lots of colorful handprints on the wall inside the egg-shaped building.
Nearby, there's a giant beetle.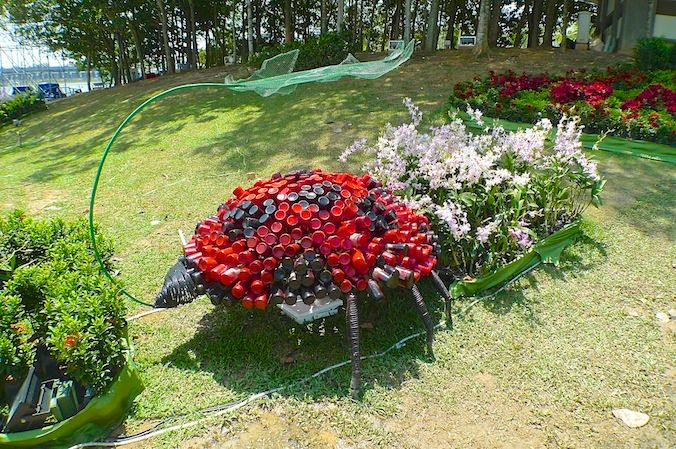 On closer inspection, the giant beetle was made from bottles!
Next to the KWP garden is another Showcase Garden - this one by
Dewan Bandaraya Kuala Lumpur
(DBKL).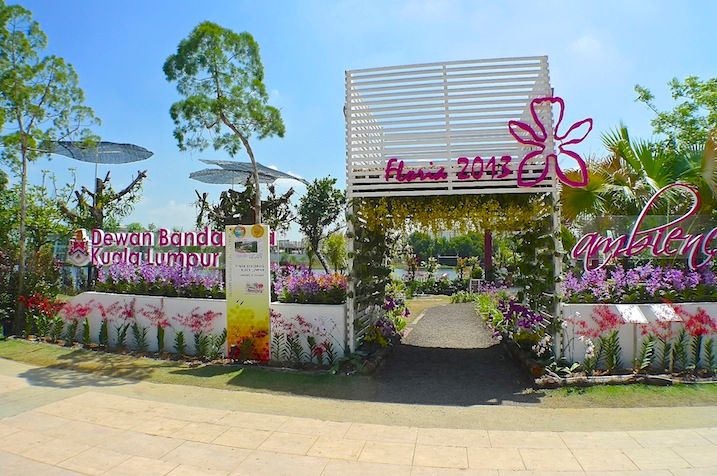 Love the entrance into the garden.
So many colorful orchids and flowers!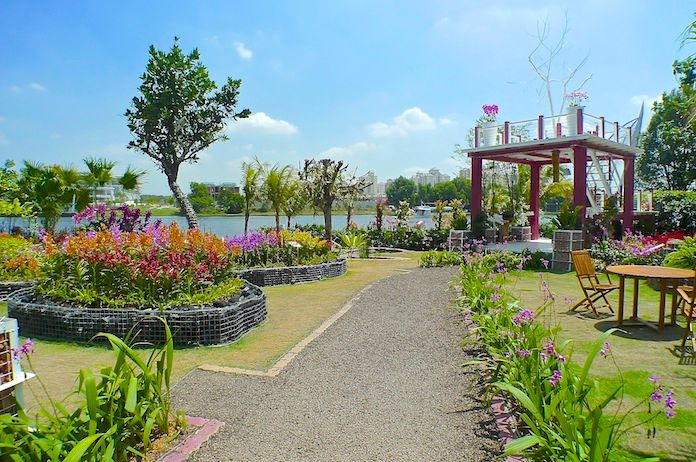 Nice view overlooking the lake from here!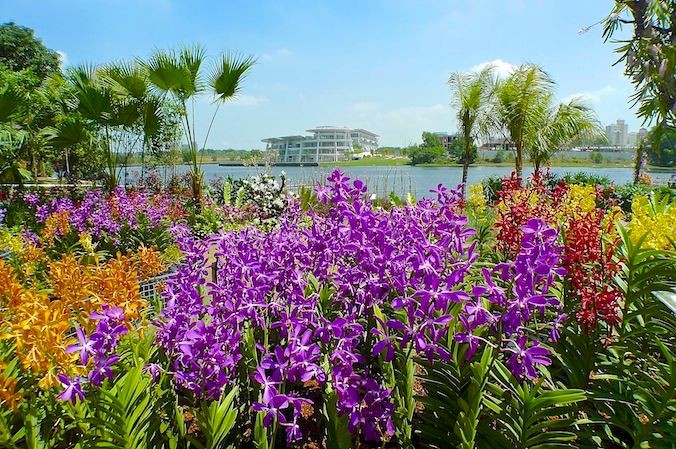 Another part of the garden area.
What do you call these plants?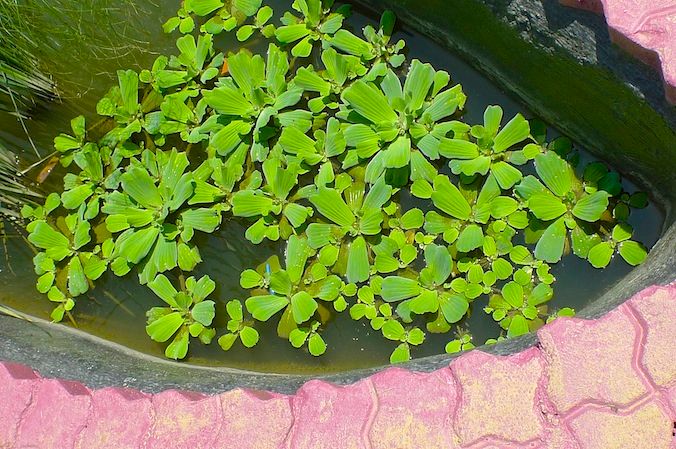 Nice purple orchids by the lake side. In the distance is the iconic
Seri Wawasan Bridge
.
Leaving DBKL's Showcase Garden, I walked over to
Perbadanan Labuan
next.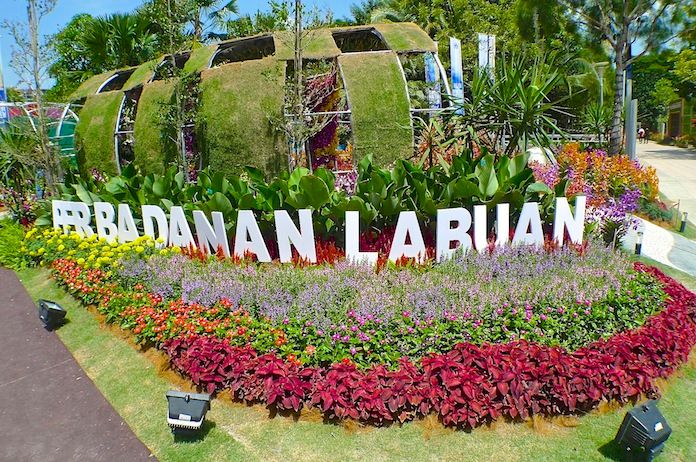 The only thing I like is the colorful flowery entrance!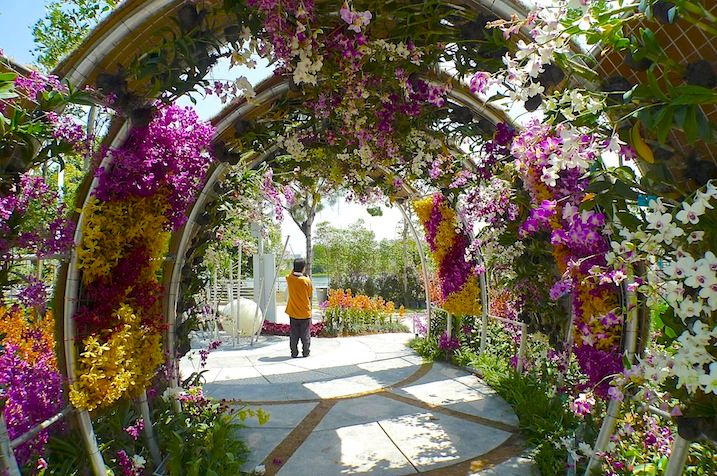 Orchids galore!!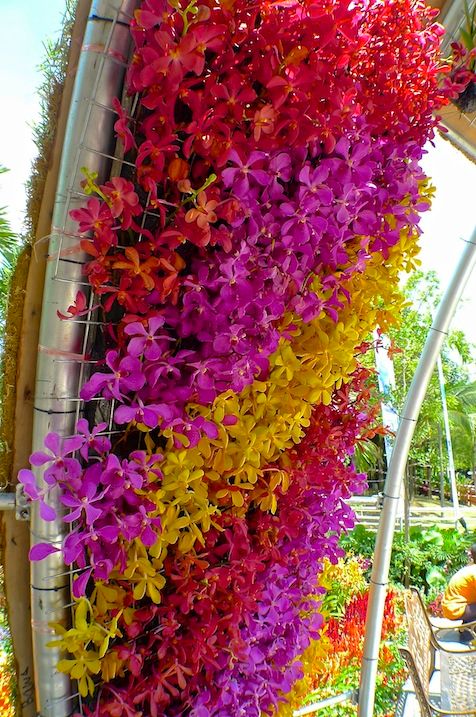 Directly opposite
Perbadanan Labuan
's garden is the Showcase Garden by
Majlis Perbandaran Hang Tuah Jaya
.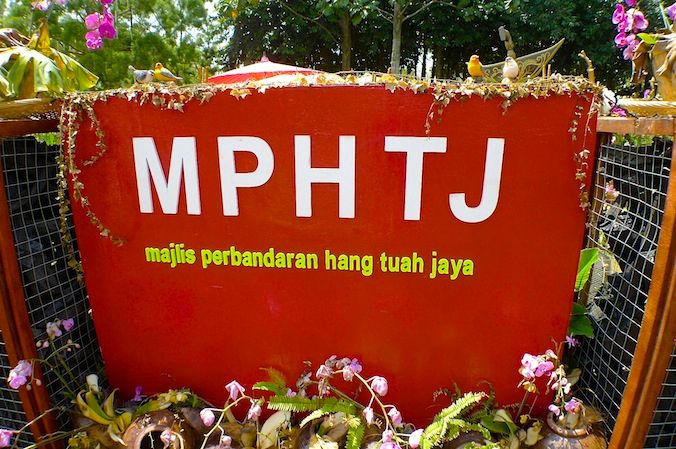 There's a giant
keris
here.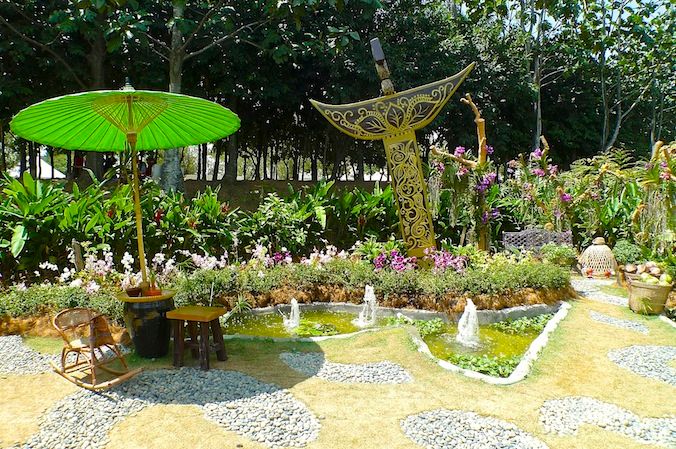 Cute frog and ducks by the pond.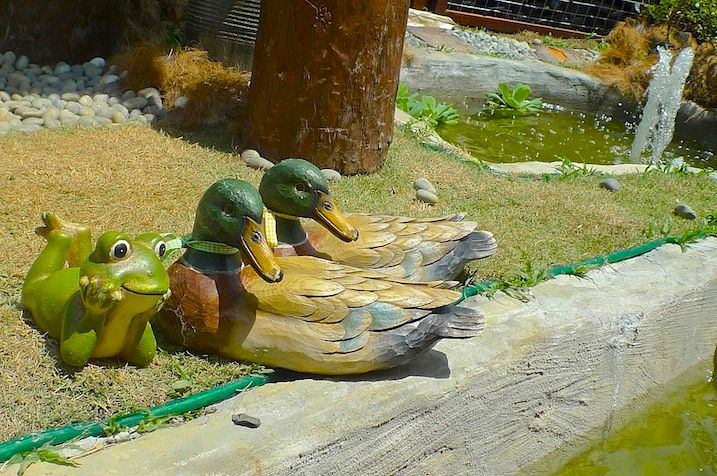 Saw these stones with messages displayed.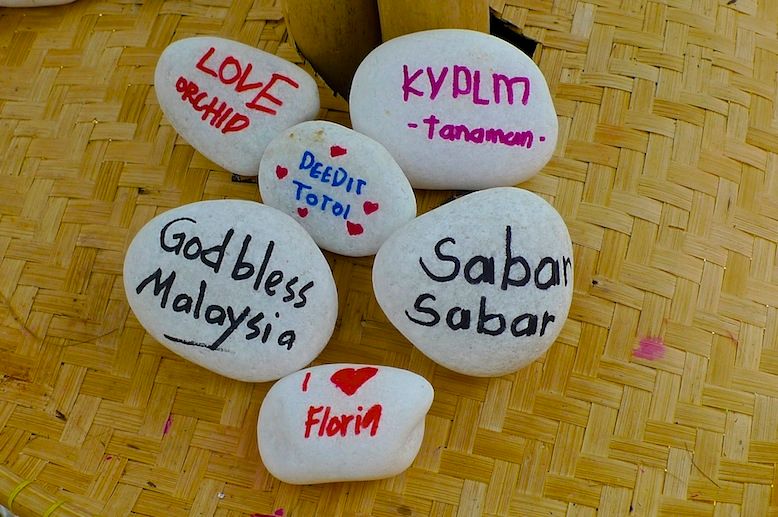 Next, I walked over to the Showcase Garden by
Majlis Perbandaran Klang
.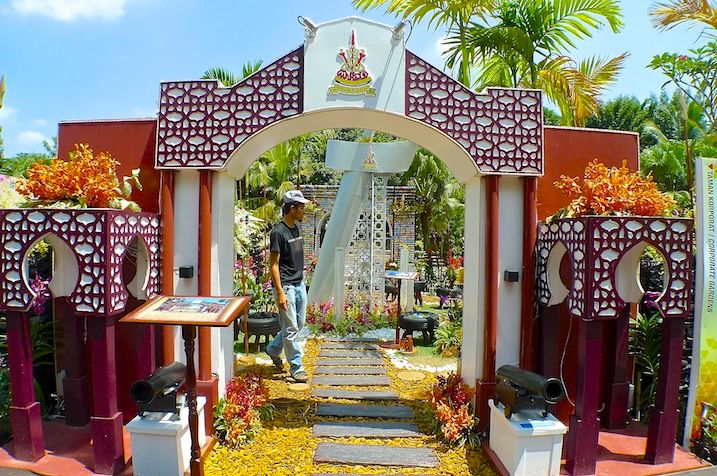 Cute looking cannon!
An arch made with tin cans!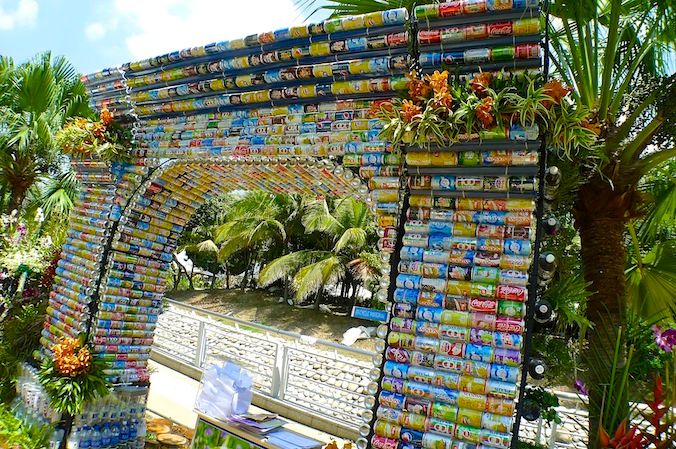 This is the Showcase Garden by
Majlis Perbandaran Port Dickson
(MPPD).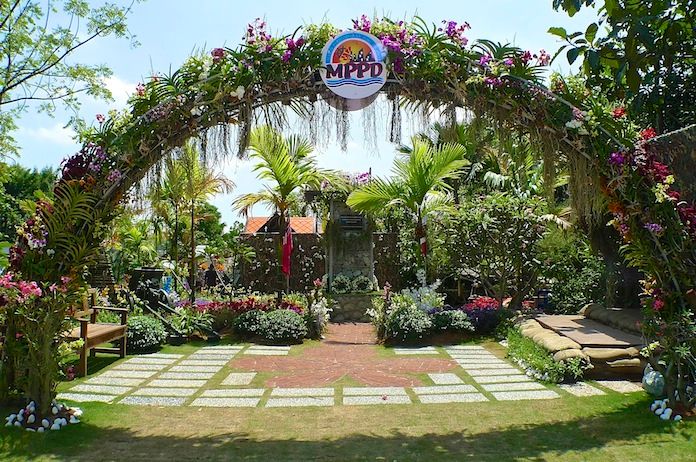 There's a Battalion Gun in this garden.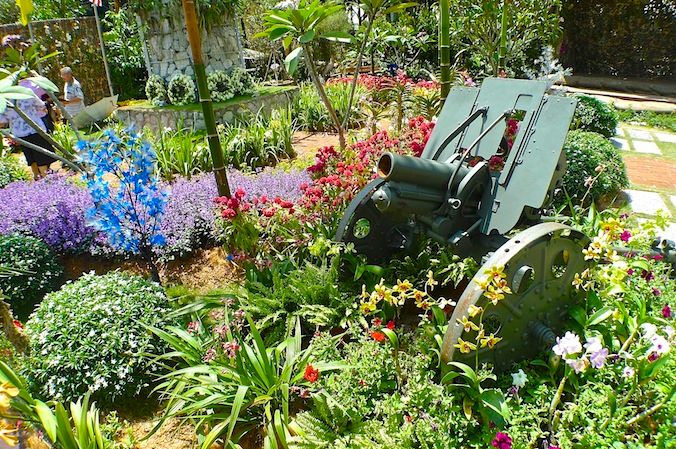 More photos of
Putrajaya Floria 2013
in Part 2, so stay tuned ....