Besides sightseeing, the other thing that made me really enjoyed my holidays in
Hong Kong
was the food! In fact, I do not mind flying all the way to Hong Kong just for the food alone.
After my friend and I descended from
The Peak
, we walked to the the
Central MTR Station
and took the MTR back to
Mongkok
. It was already 9pm at that time, so there were not many people in the MTR train.
After we alighted at Mongkok, we walked around the streets before deciding to eat at this restaurant called
Ming Yuen Noodles Restaurant
. Located at
Soy Street
, this restaurants serves mainly noodles.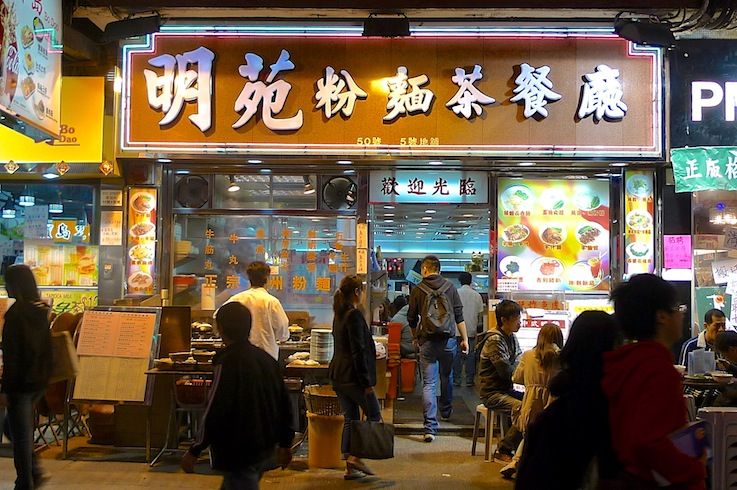 I ordered this
braised noodles with wontons
. The noodles were springy and came with oyster sauce and if not mistaken, glass lettuce. I can't imagine our very own Malaysian wonton noodles with glass lettuce, can you?
The wontons came separately in a bowl of soup. They were super huge, fresh, juicy and simply delicious!!
My friend ordered this
braised noodles with stewed ox-tripe
. It came with servings of offal, liver and the the innards which I'm sorry to say, really puts me off. LOL.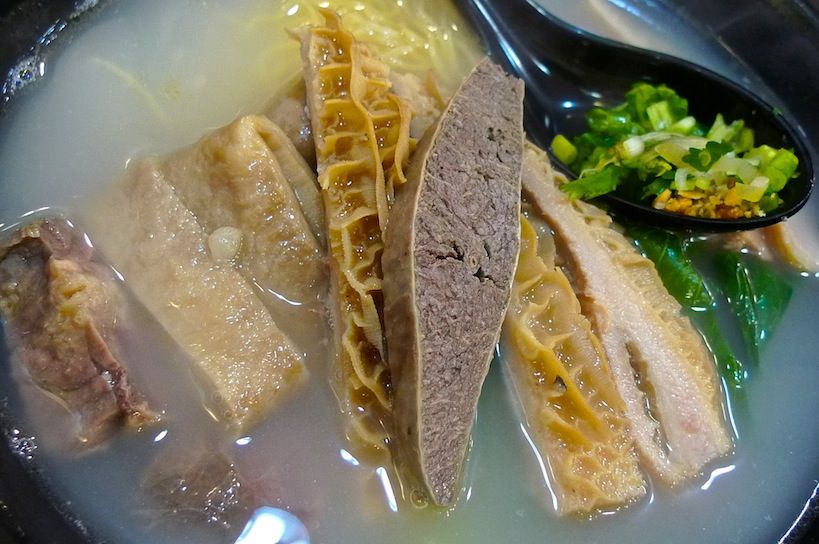 My friend loved it a lot though. I guess not everyone will like eating all these inner organs, but if you do, then chances are you will love it too.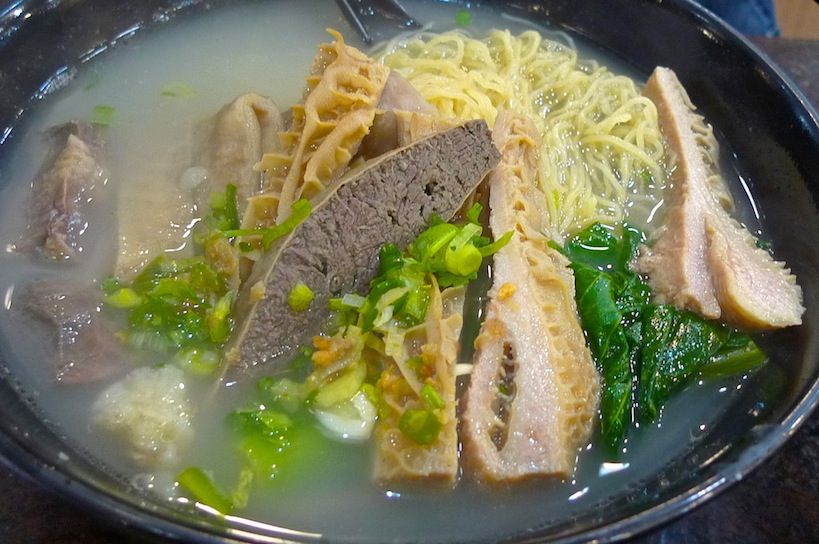 One thing I love about the food in Hong Kong is that the portion is huge and the taste ranges from satisfying to excellent. Rarely did I come across any food that taste horrible or unpalatable.
The only problem is you almost always need to share tables with others, and the service is normally not very good either. When we needed to pay the bill, the male waiter rudely directed us to the cash counter. My friend said the waiter acted more like a gangster than a waiter haha!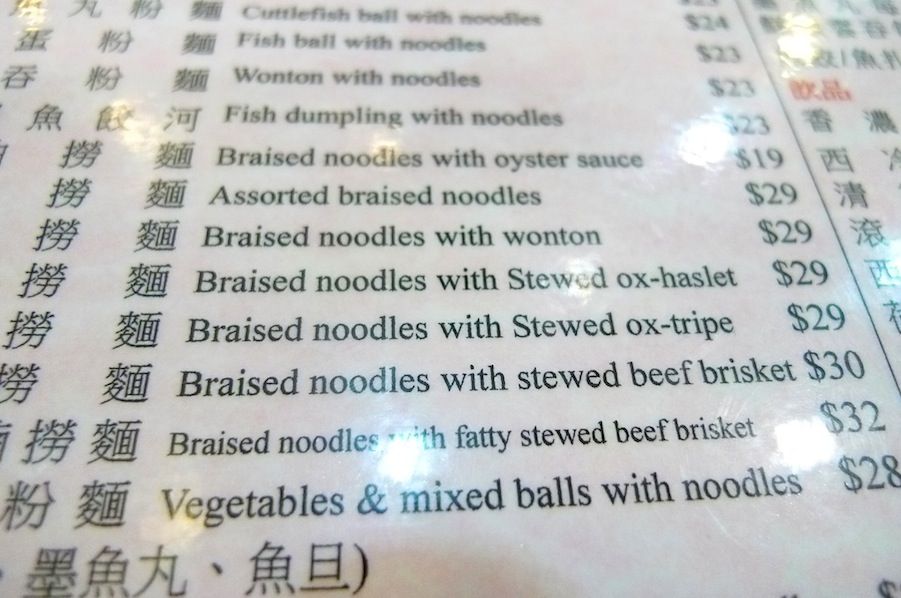 The saving grace is of course the yummy food. I think that is so important because with delicious food, I am willing to forgive the restaurant for poor service.
But I have to say, having experienced dining in Hong Kong, I kind of appreciate Malaysian restaurants more, not because our Malaysian food is tastier, but because I always get a whole table to myself even if I am dining all alone. Haha!!
After our dinner at
Ming Yuen
, we strolled around and ended up at
Hui Lau Shan
. I simply love the mango desserts at Hui Lau Shan and we had it almost every night. I have already blogged about Hui Lau Shan - you can read it
HERE
.
This is the end of Day 3 in Hong Kong. The next day would be exciting as it would be my very first trip to Disneyland Hong Kong! Stay tuned : )