After our enjoyable
massage
and late lunch of sandwiches, my friend and I decided to go for boat paddling at Lake Kenyir.
From
Kenyir Resort
, we took the buggy ride to a nearby jetty. Unlike my experience in
Guilin
, China, we were given life jackets to wear. Thank goodness! : )
This is the area where we wore our life jackets.....
.....while we waited for our boat to be ready.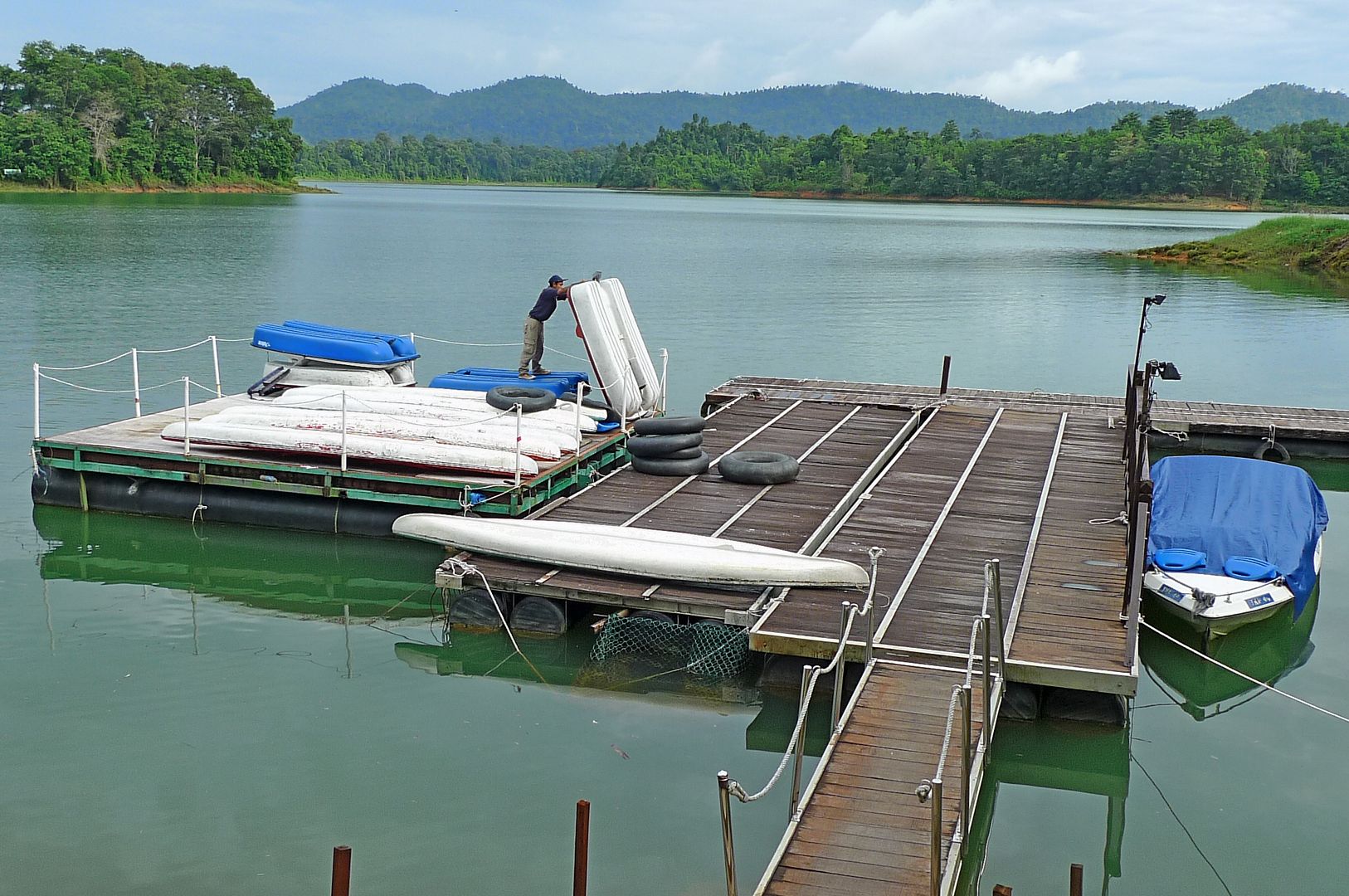 We paid RM15 for an hour of boat paddling. We asked the man who was preparing our boat whether we would be charged if we exceeded the time limit, and he was kind enough to allow us to paddle longer than an hour without extra charge!
OK, here's another photo of my legs! Haha! There will be more in upcoming posts, so better get used to it! LOL!
My friend did the navigation and steering as I found that I was not very good at it! I tried to go forward but found us going reverse instead. I tried turning right but we turned left instead. Haha!
Well, better he navigate while I busied myself taking photos!
There was no one on the lake except us! Actually, I was kind of glad we had the whole lake to ourselves!
I saw an island and wanted to go round it!
But as we paddled further away from the jetty, we could see the famous Dead Trees of Lake Kenyir!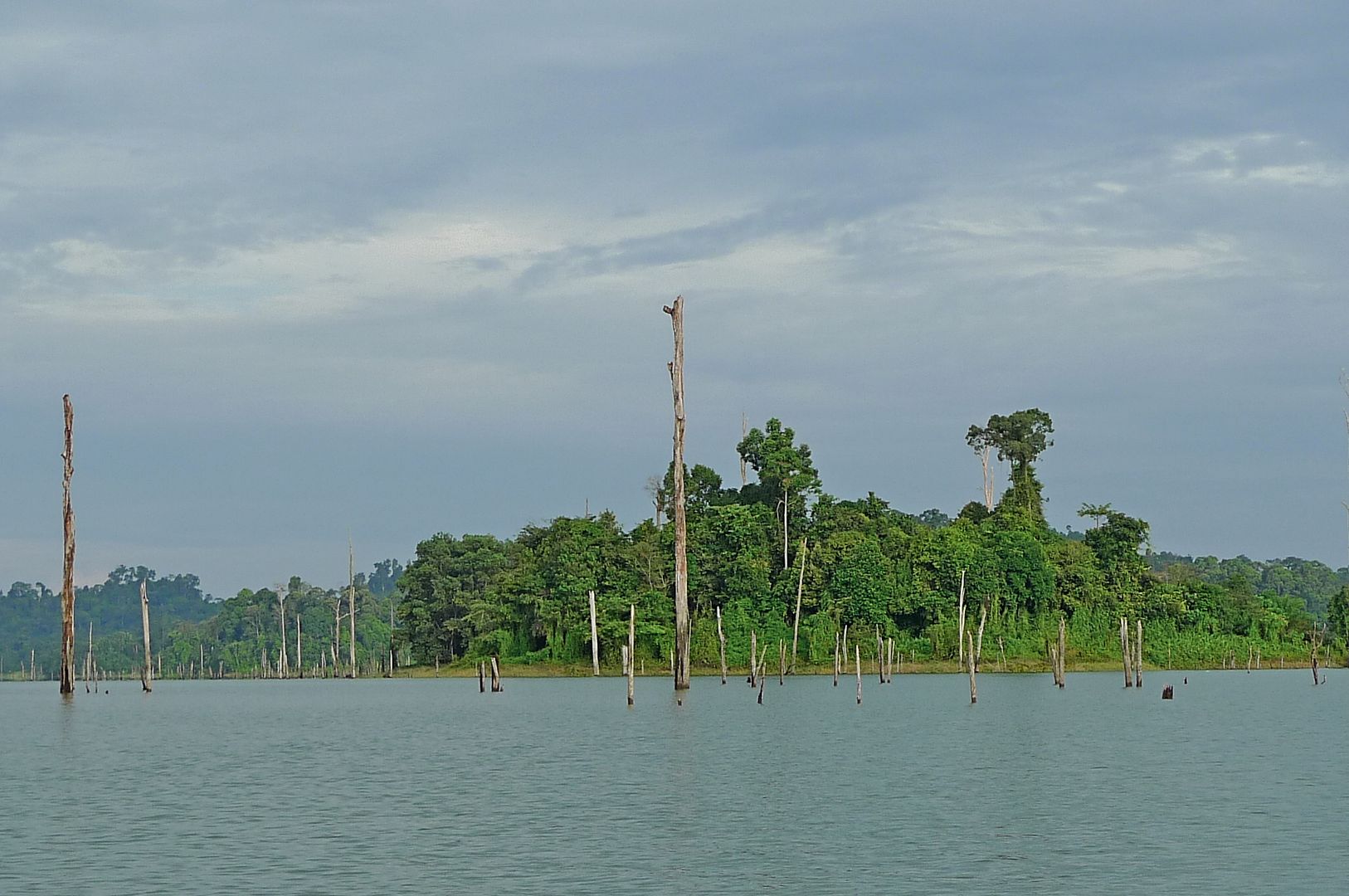 I wanted to go there! I have seen pictures of these Dead Trees before and had dreamed of visiting them, so finally my dream came true! In fact, I wanted to touch those trees with my hands!
So go island first or go Dead Trees first? We decided to go to the Dead Trees first!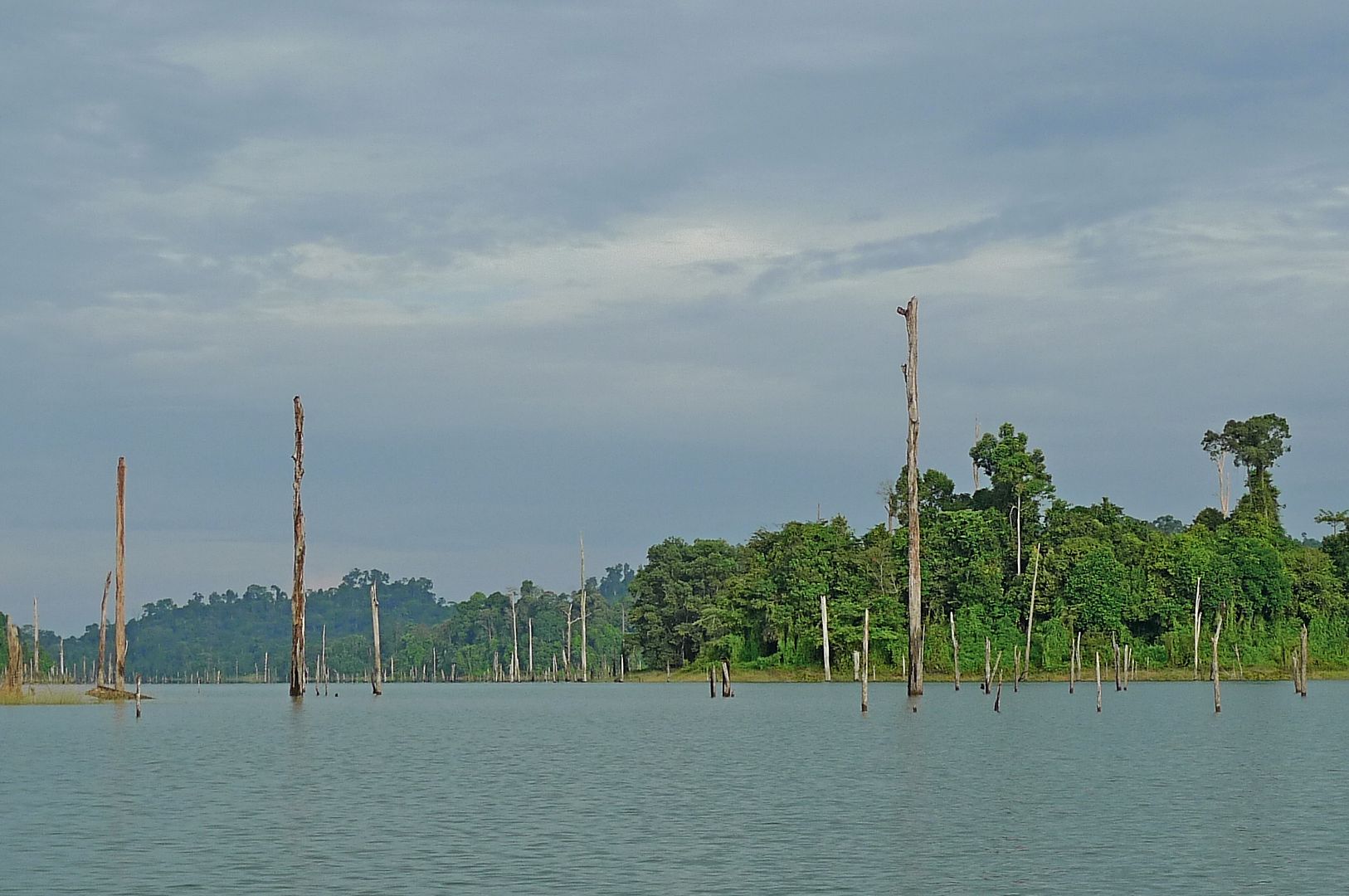 I just realised that if we were to stop paddling, our boat would still move due to the movement of the water. Unfortunately, we were drifting away from the Dead Trees! So we had to paddle hard to get back on the right direction! That's a lot of hard work! Haha!
And then, I sighted something ahead.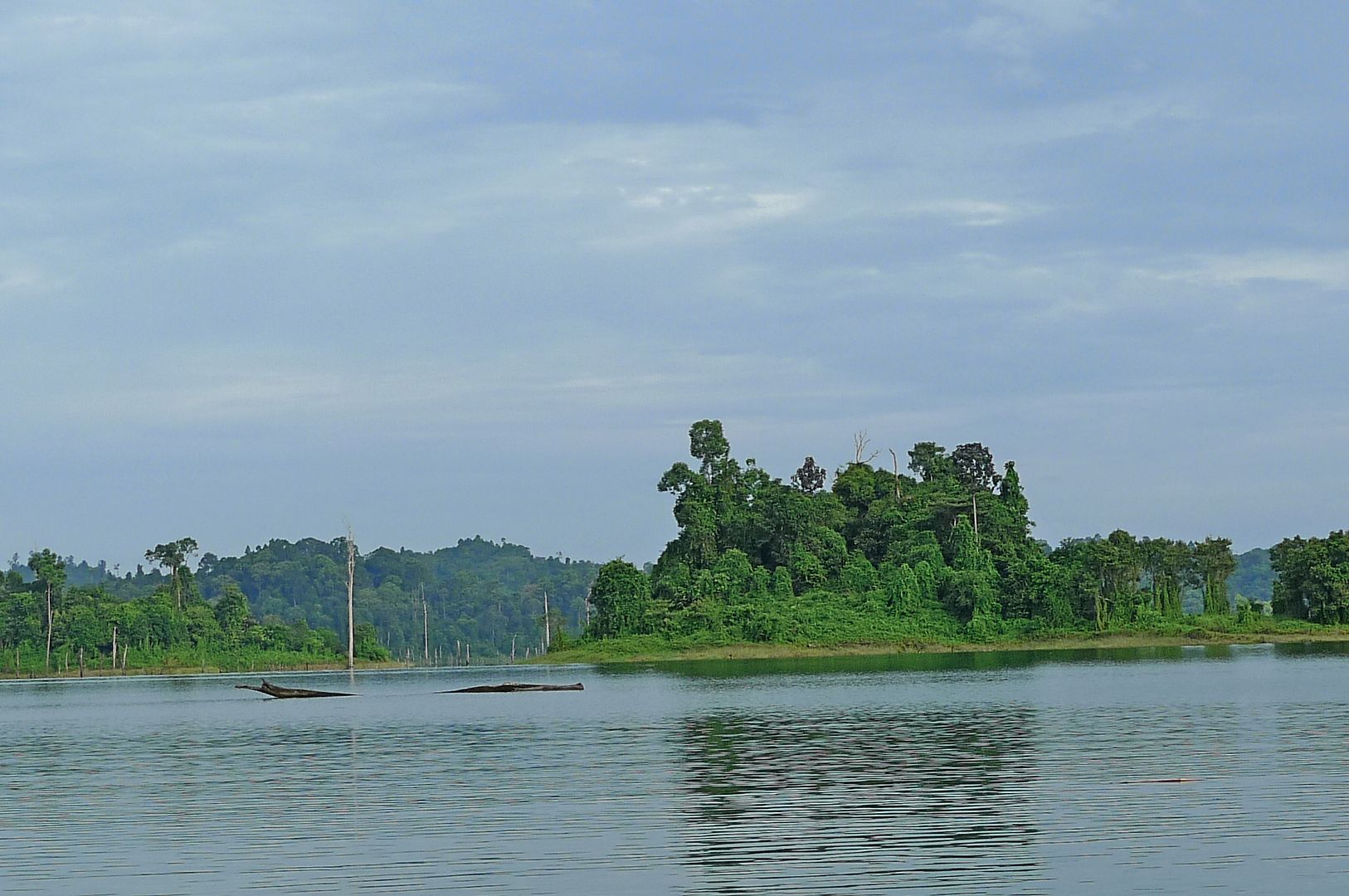 It was a log! On no, we were approaching this giant log! My friend quickly tried to navigate away from this log.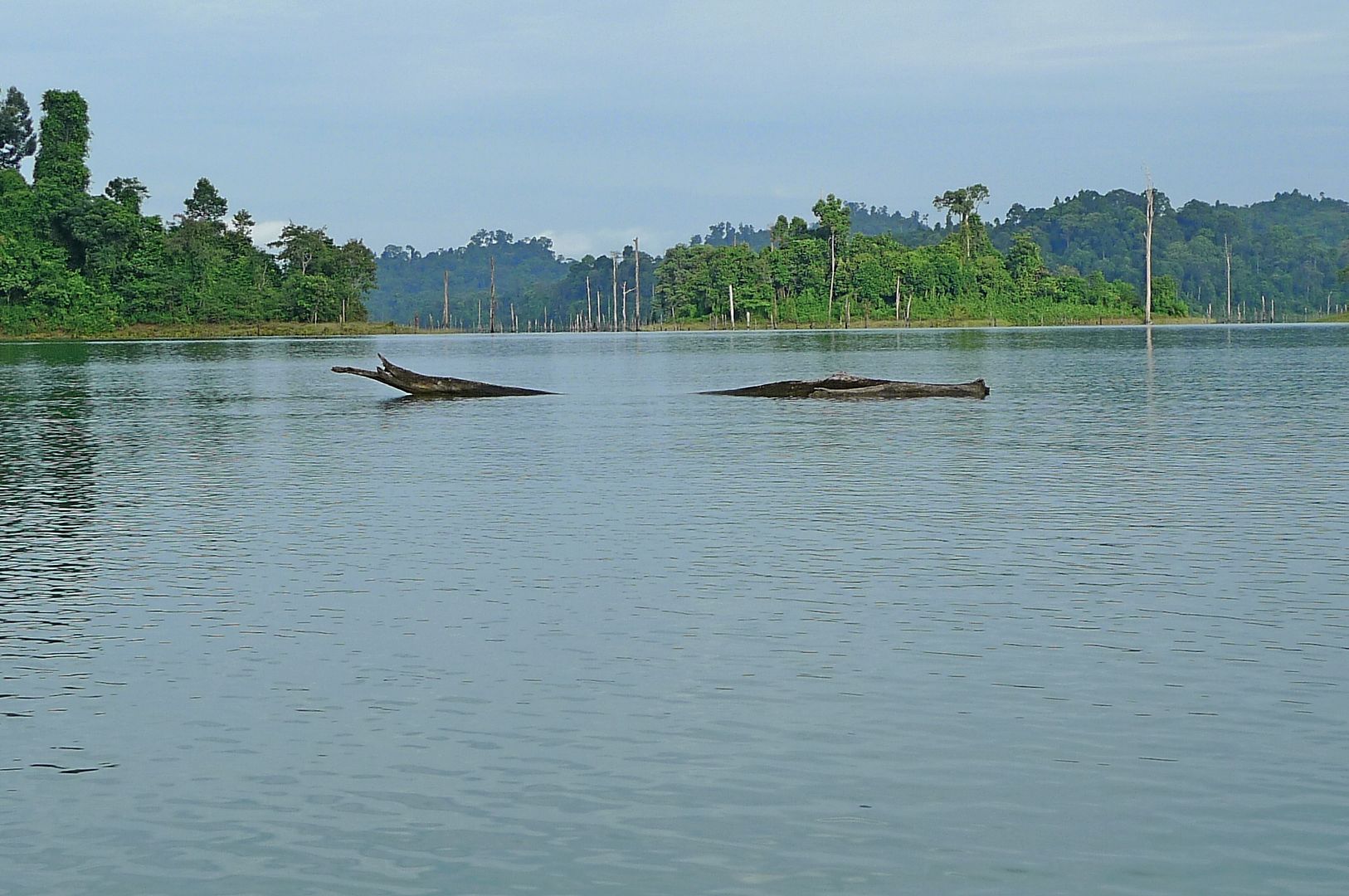 But we were fast approaching it! The current seemed to be pushing us towards the log. Will we hit it? Oh no!!!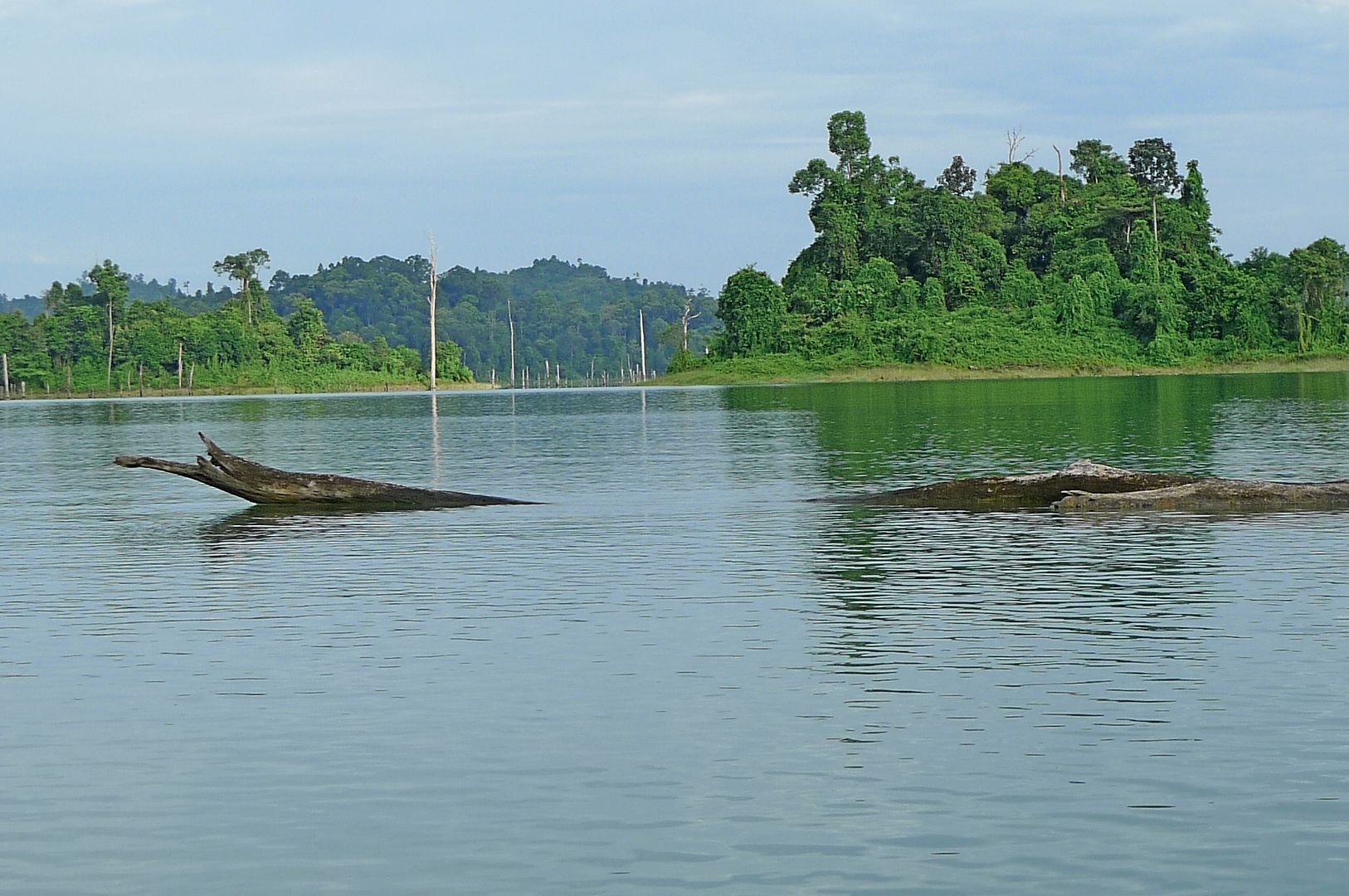 We paddled furiously and missed the giant log by one or two metres! I wondered if our boat would go the 'Titanic' way if we were to hit it! Phew!
And then, right before our eyes were the amazing legendary Dead Trees of Lake Kenyir!
The sight of the dead trees protruding above the water had a haunting effect on me. Even more so as there was no one around save for the two of us!
I wondered if we could go up close to those trees. Some of these dead trees were just below the water surface and they could make a dent to the bottom of our boat.
In the end, we just threw caution to the wind and navigated our boat closer.
I could almost touch this tree!
I touched this tree! Finally! I got to touch the Dead Trees of Lake Kenyir! Yay!
The Dead Trees were indeed a sight to behold! It seemed that these dead trees serve as a breeding ground for fresh water fish here as the algae growing on the trees act as food for the fishes.
It is no wonder that Lake Kenyir is well known for its abundance of fresh water fish!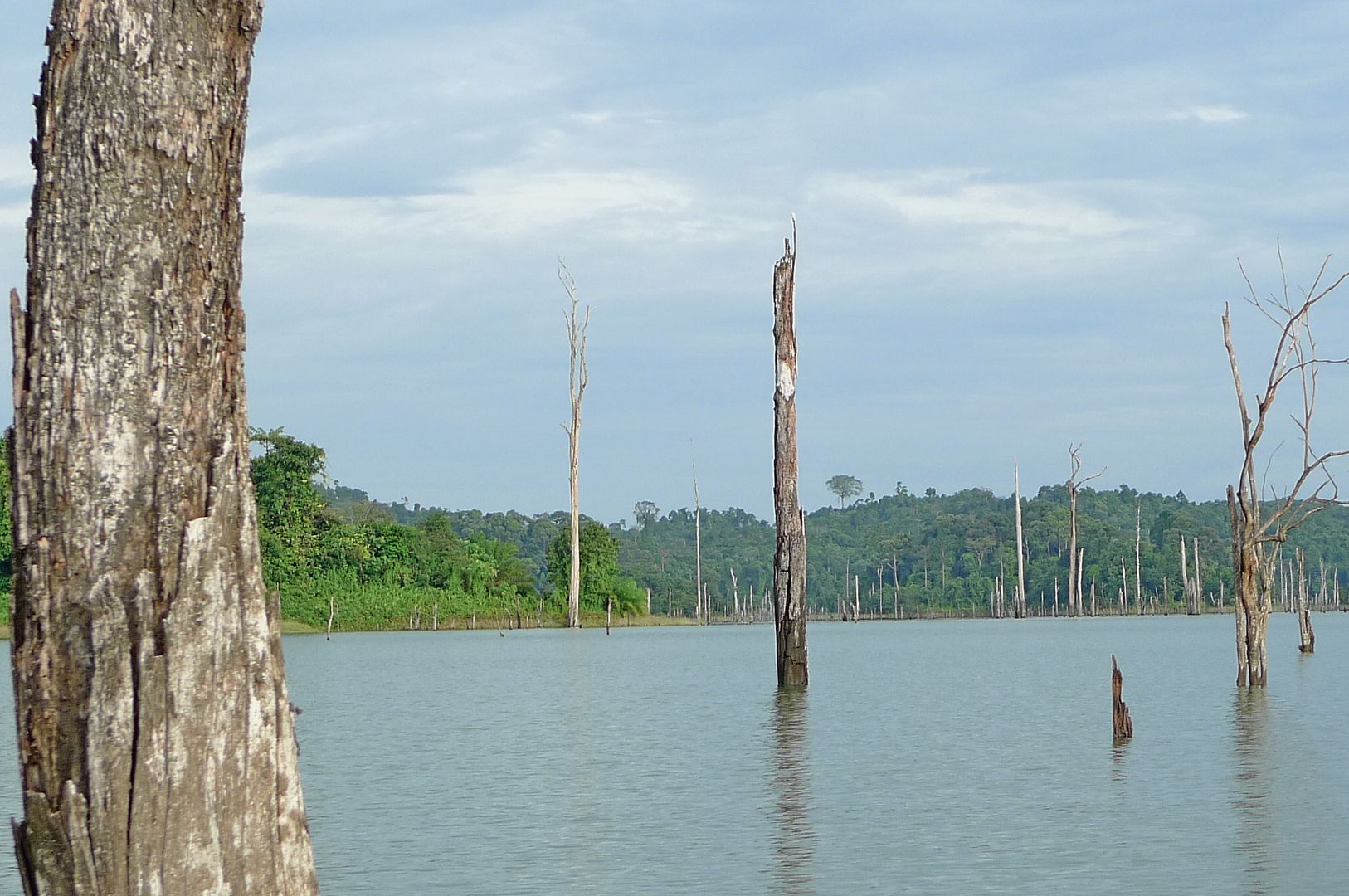 I took a few more photos. I thought this tree below looked different from all the rest as it had stems and branches sprouting out.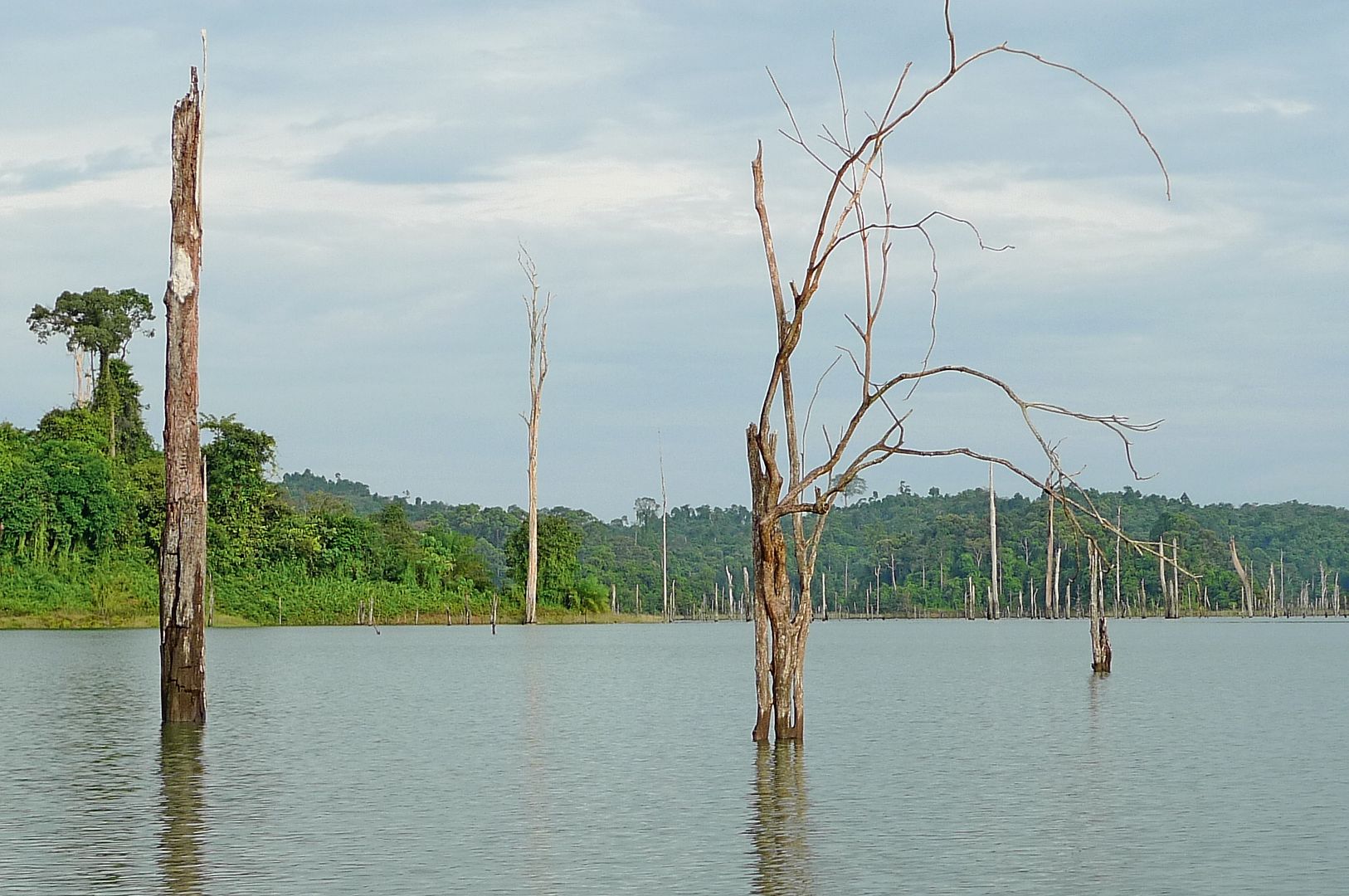 After seeing enough, we decided to leave the Dead Trees area and circle the island we saw earlier.
As we headed towards the island, I noticed a pool of water below my feet. I was shocked. Was our boat leaking? Oh no!!!
To be continued...