Nothing much happened on my first night at
Lake Kenyir
.
Before we went to the
infinity swimming pool
, my friend and I took a stroll around and took photos of Lake Kenyir.
From
our chalet
, we walked a short distance and descended down a wooden walkway.
We could see the lake from here.
Looking back, I could see the chalets behind us.
The sun was about to set.
From here, it looked more like the sea than a lake to me.
I liked the ambience here.
I felt so relaxed.
The only thing that spoilt it was the mosquitoes! But that was easily solved with a mosquito repellent.
We had dinner at Tembat Restaurant, the only available restaurant in Lake Kenyir Resort and Spa. It was a buffet dinner and it was horrible!
If there was anything I wanted to complain about this resort, it was their food! Priced at RM45 nett, it was one of the worst buffets I have ever eaten!
Topping the list must be this horrible tasting salad.
The choice of ingredients were really unsuitable for a salad!
I did not even bother to take photos of the main dishes! They were bad but not as bad as the salad. I actually left the whole salad plate uneaten on my table.
The desserts looked good at first sight, but it was lousy at first taste!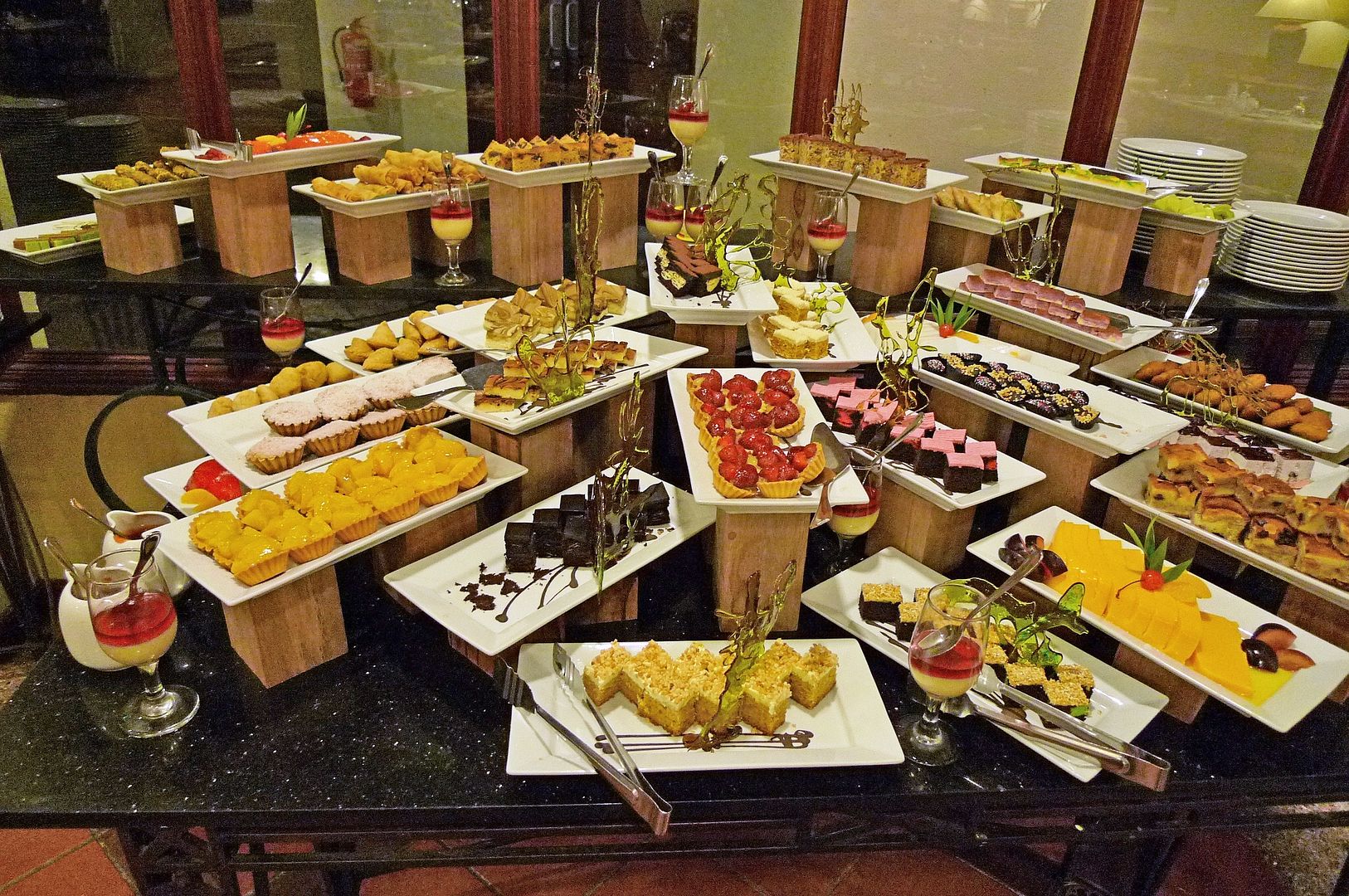 But I think the layout was not too bad - this is the only reason why I took 2 photos of the desserts. It actually looked appetizing but wait till you eat them!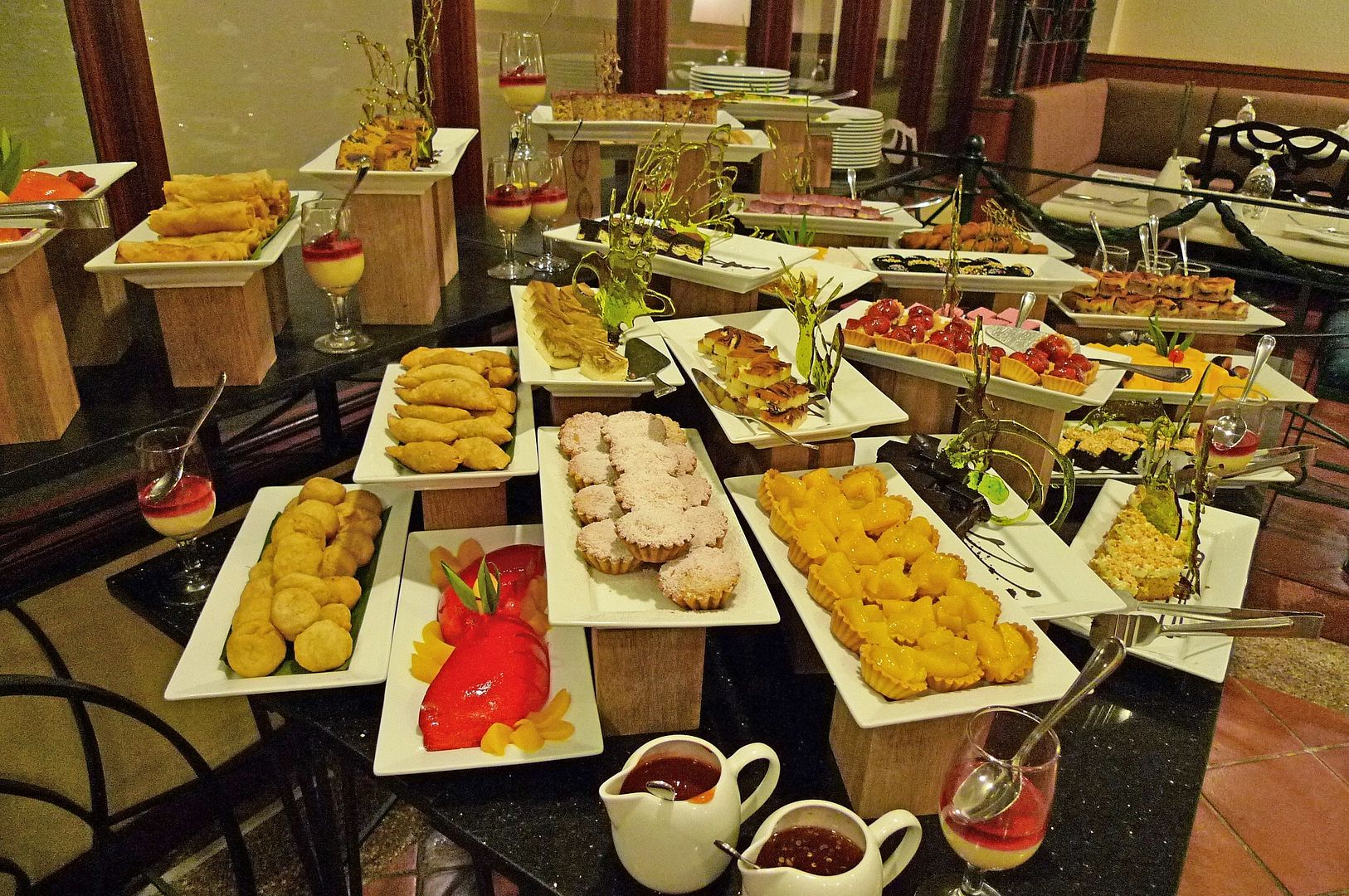 Even the fruits were not up to standard! Or maybe not up to MY standard, haha.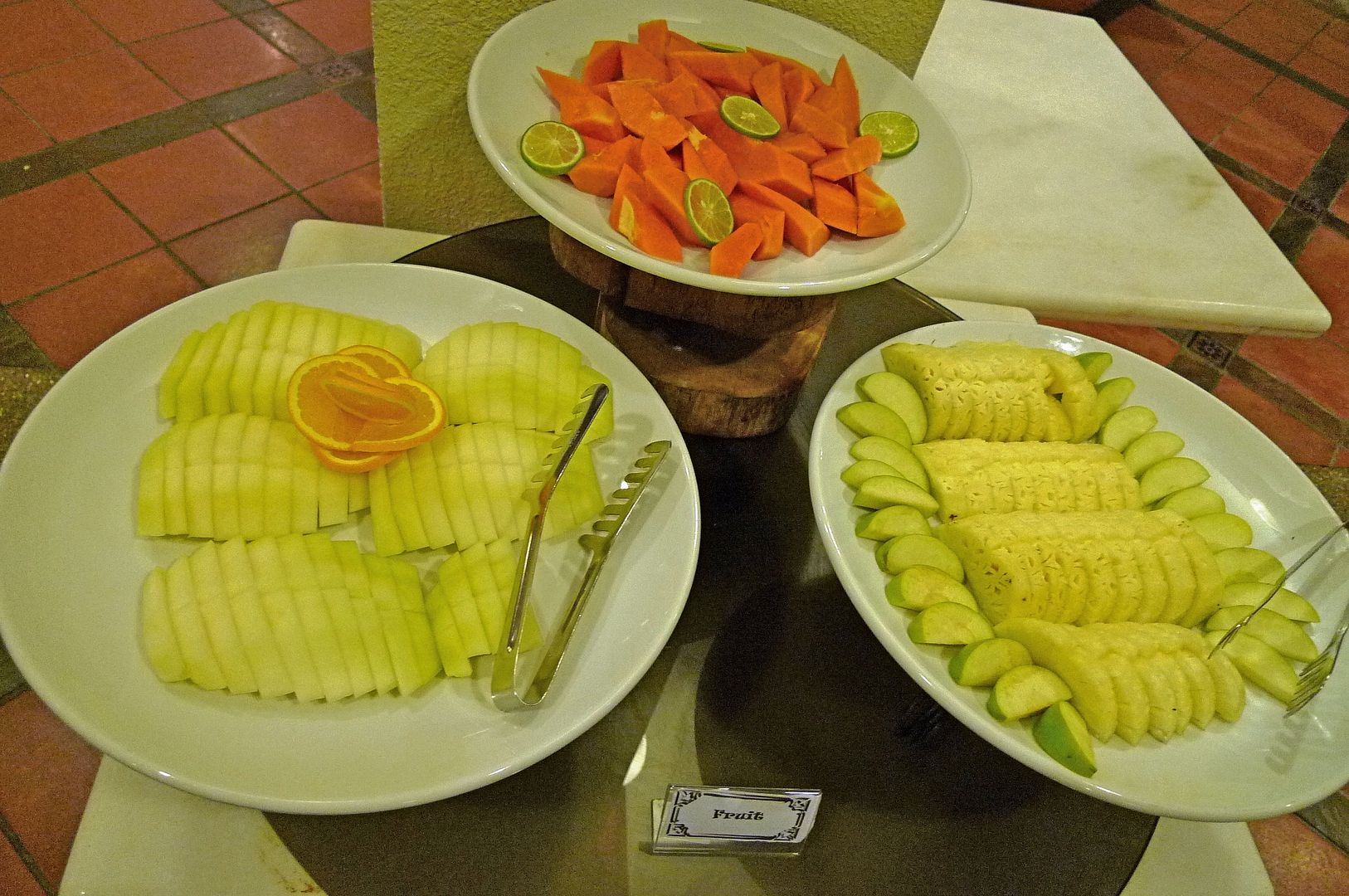 My friend and I wondered how we were going to survive all the rest of our meals for the next two days here. And the thing was, they only offered buffet for dinner - no ala carte! We were sure as hell not going to pay another RM45 per person for our next dinner!
The only other eatery near this resort was at Pengkalan Gawi, which was roughly 20 minutes walking distance from here. The other alternative would be to take a cab to Kuala Terengganu in search for better food, which would cost us about RM90 and an hour's journey - no way!
After dinner, we thought we would like to go for karaoke, but upon entering the karaoke room, we saw a few people inside and we decided not to go for it. I mean, I didn't feel like singing in front of complete strangers, haha!
So we went back to our chalet and retire for the night! Besides, we had to wake up early the next morning for our bird watching activity! How early? Well, the bird watching tour was scheduled to start at 7am, so we had to wake up at 6.30am latest!
And I thought I was on holiday!