If you are a regular reader of my blog, you will no doubt know by now that
I love the rain
. There's something about the rain that makes me feel so relaxed, so free and so at peace.
And so it must have been a great blessing to me that afternoon when it began to rain at Lake Kenyir.
The timing of the rain could not have been more perfect! My friend and I had just returned from our
bird watching trip
and we had enjoyed a
scenic walk along Lake Kenyir
from Pengkalan Gawi.
We were lucky it didn't rain sooner or we would have gotten all wet!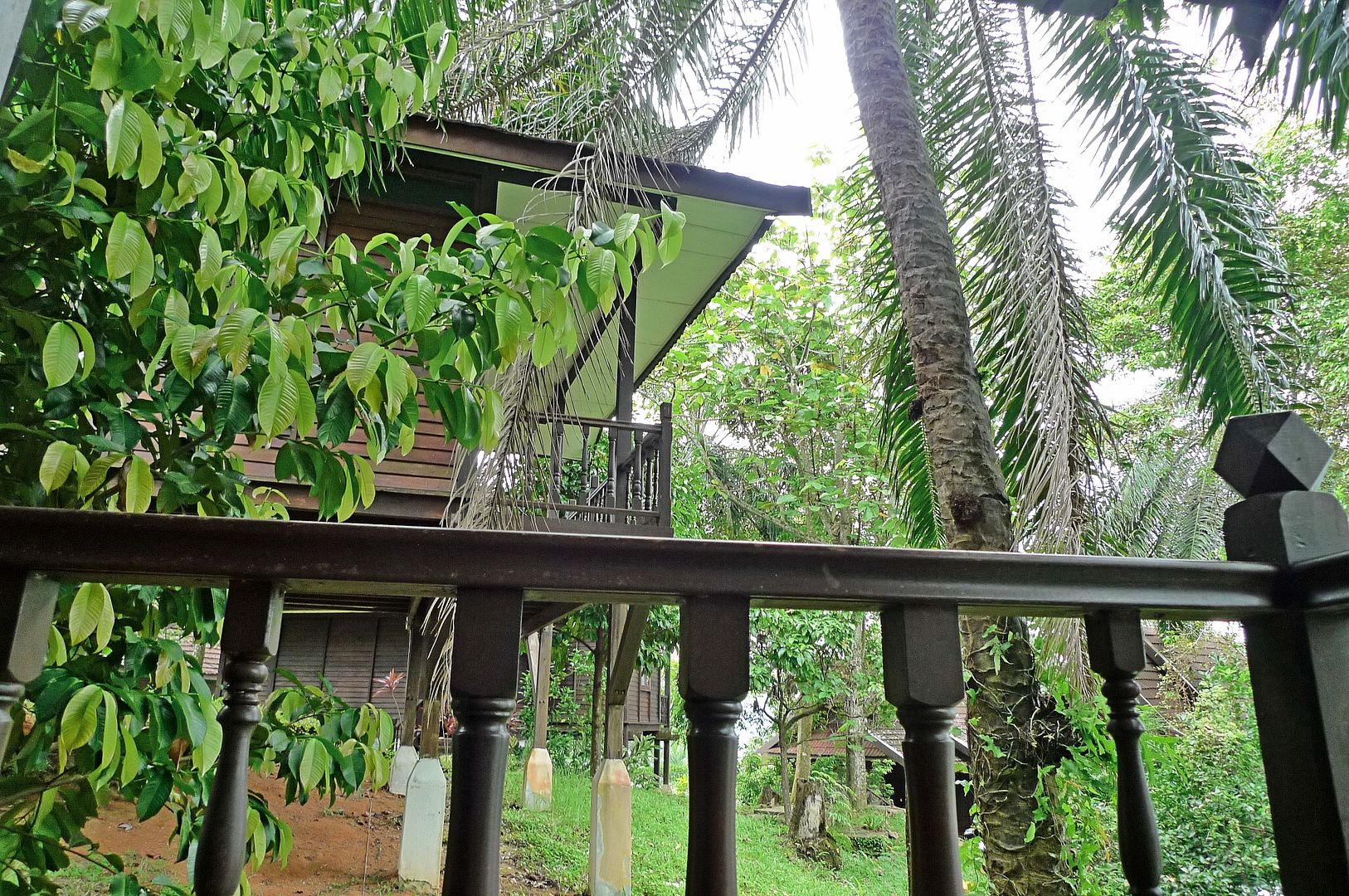 Once we returned to our comfortable
chalet
, I called up the
Ulik Mayang Spa
to book for our massage. I had thought of going for the massage before we go for lunch, but unfortunately, they could only schedule our massage at 2pm, which was about 2 hours later.
I was not really hungry so we decided to rest for a while after all that walking in the morning. I thought it would be nice to just relax at the balcony overlooking the lovely lake!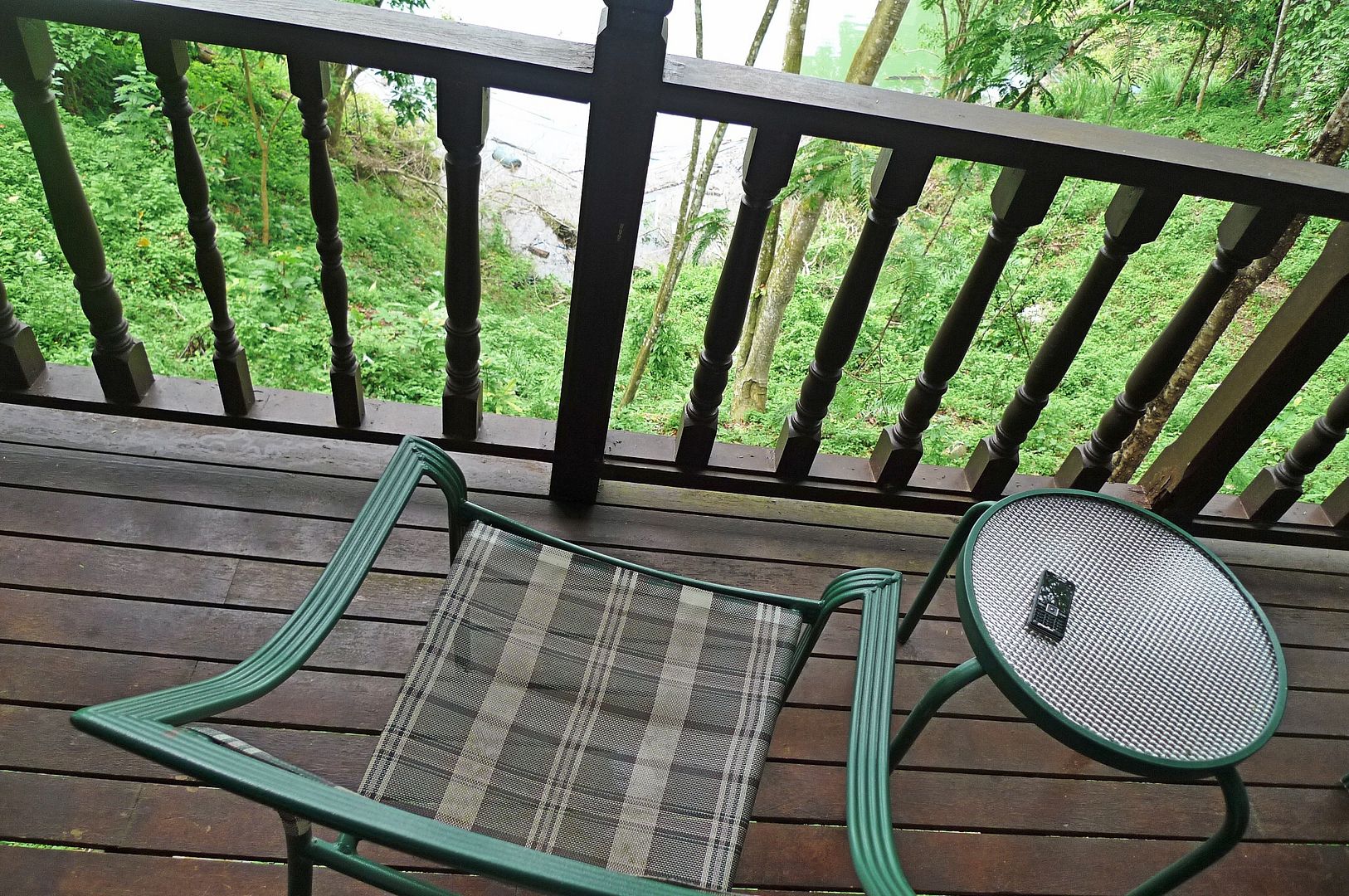 I wished I had brought along a book to read! My friend was obviously immersed in his book as you can see from this photo below.
Sorry I have to blur his face as he insisted on keeping his identity a secret. Haha! Just like me : )
And then, all of a sudden, the skies opened up and it began to pour! Hooray!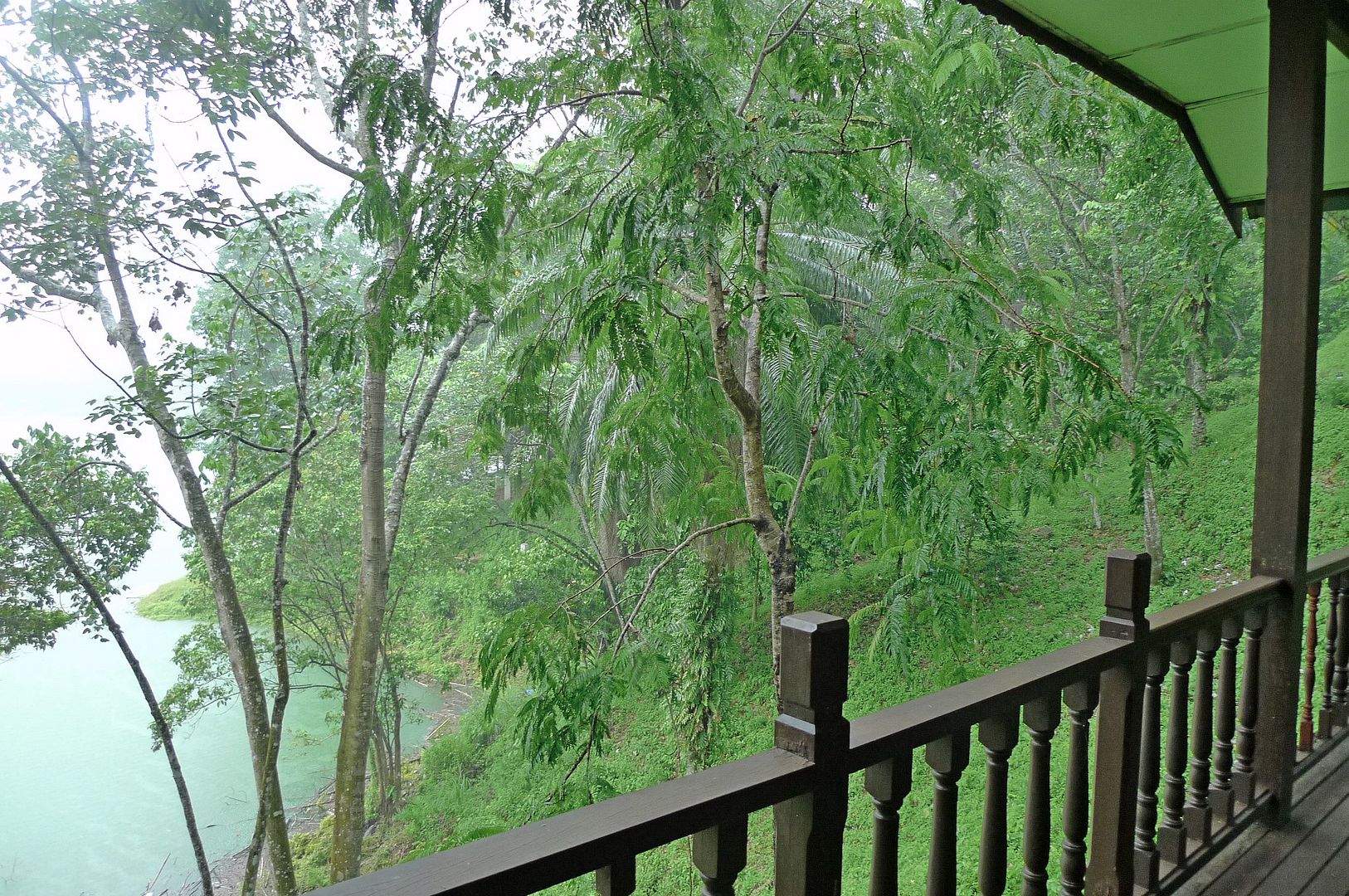 My friend went inside to bed for a short nap. I could not blame him. We woke up at 6.15am that morning remember?
As for me, how could I miss the rain? Although I must admit it's nice to be sleeping in bed while it's raining outside!
I decided to sit there by the balcony and just enjoy the rain. Thank God for the rain!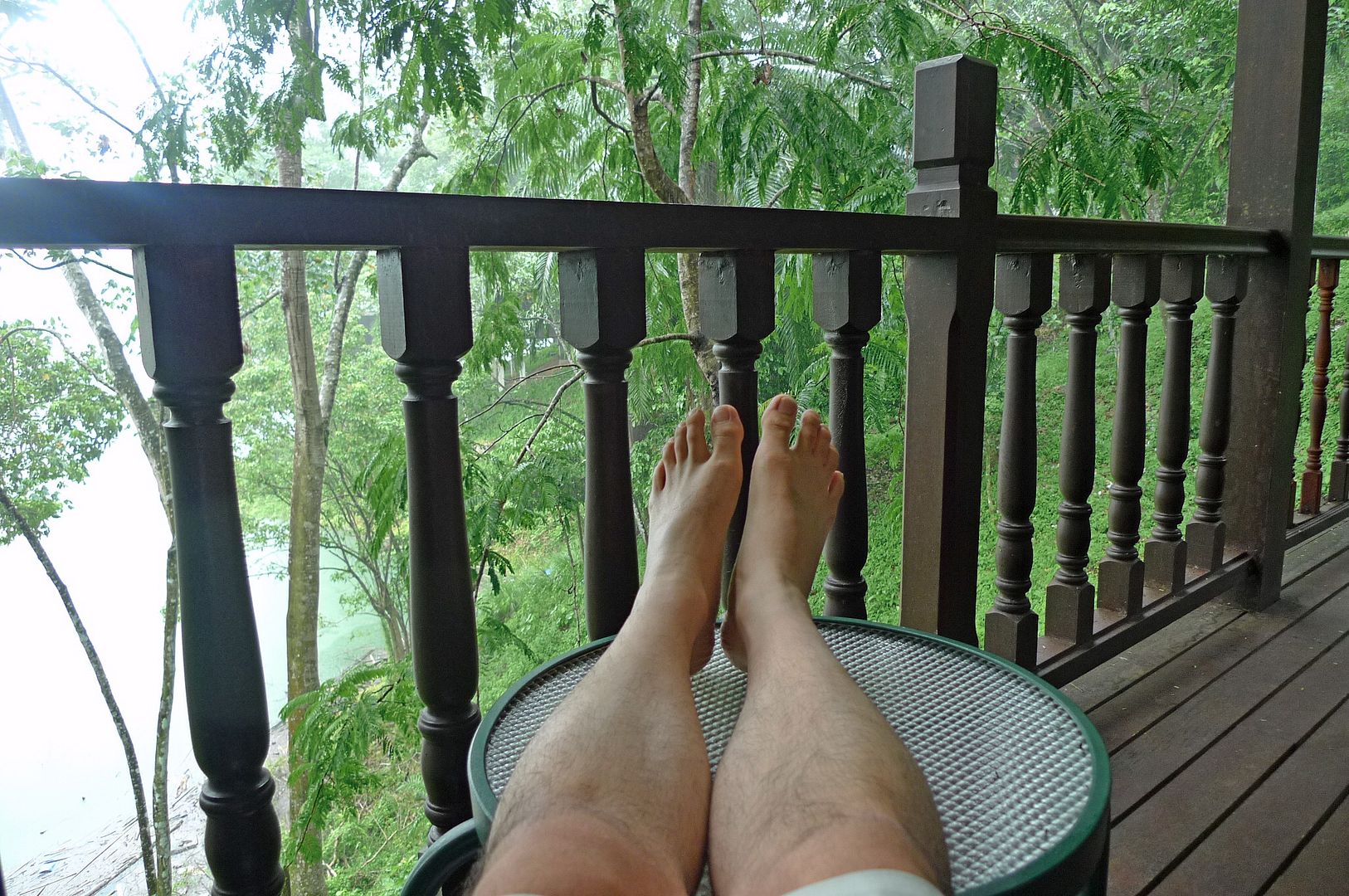 Yes, those are my legs and trust me, you will get to see more of them in my upcoming posts, haha!
No words can describe my happiness sitting there looking at the rain and feeling the wind blowing and listening to the sound of the rain falling. It's so relaxing I could feel myself dozing off.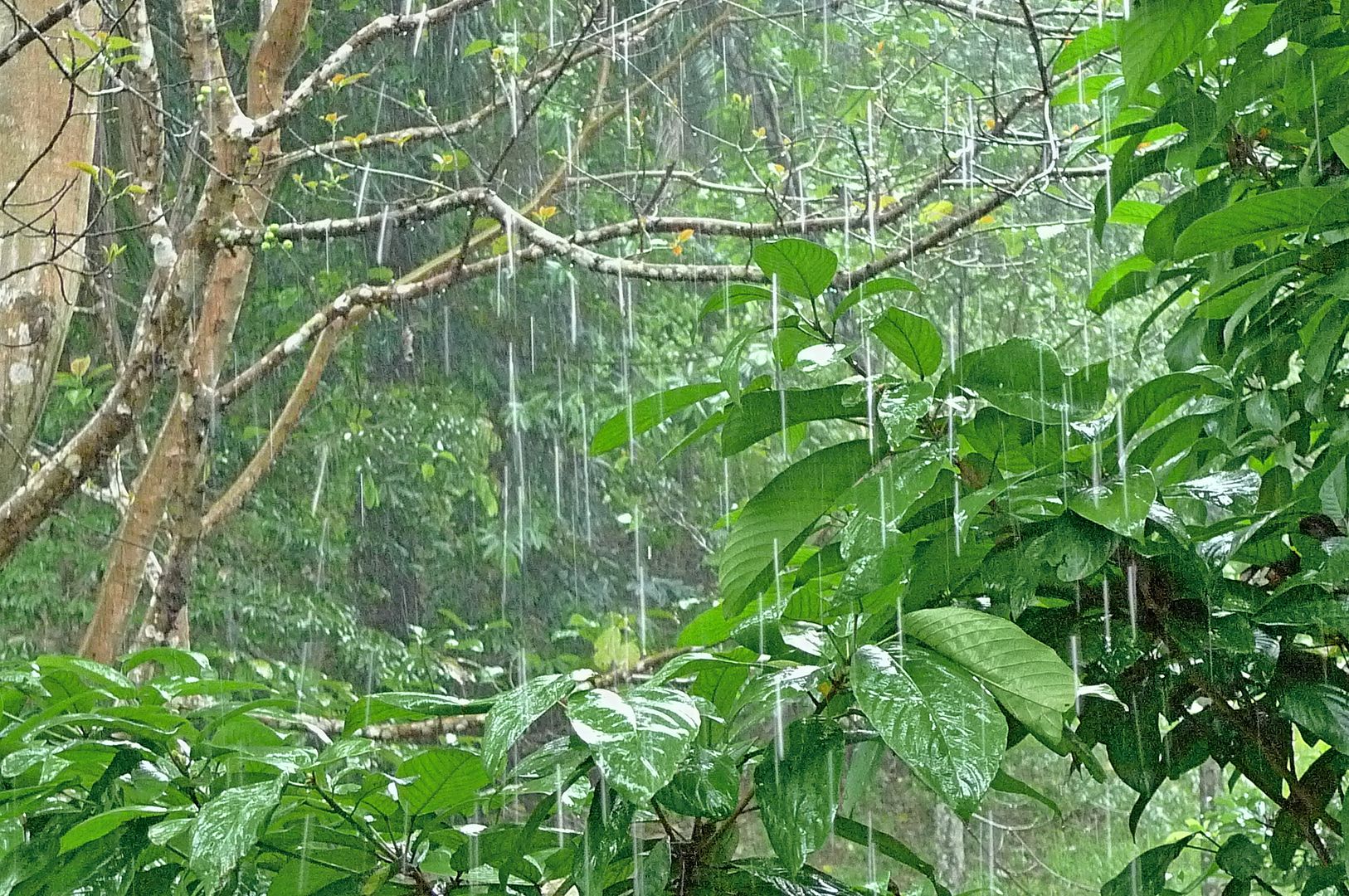 Of course, before dozing off, I made sure I took some photos of the rain!
And for those of you who followed me on Twitter, you would probably remember I tweeted about the rain in Kenyir. Read it
here
.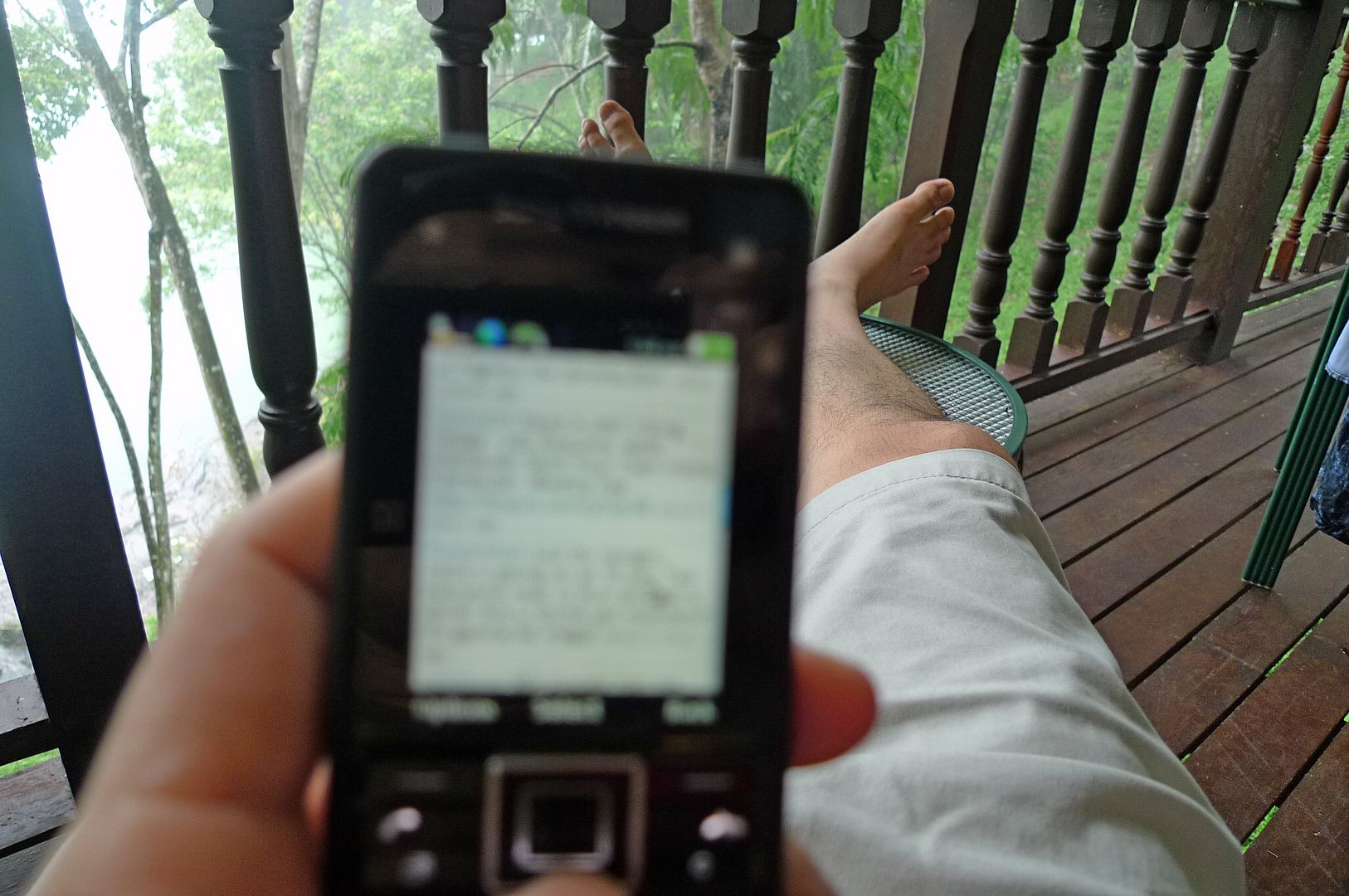 While my friend slept, I was practically tweeting away on my handphone. Haha!