Continued from
Part 2
During my visit to
Daxu
Ancient Town, I visited a house that doubled up as a shop selling souvenirs and all sort of stuffs aimed at tourists.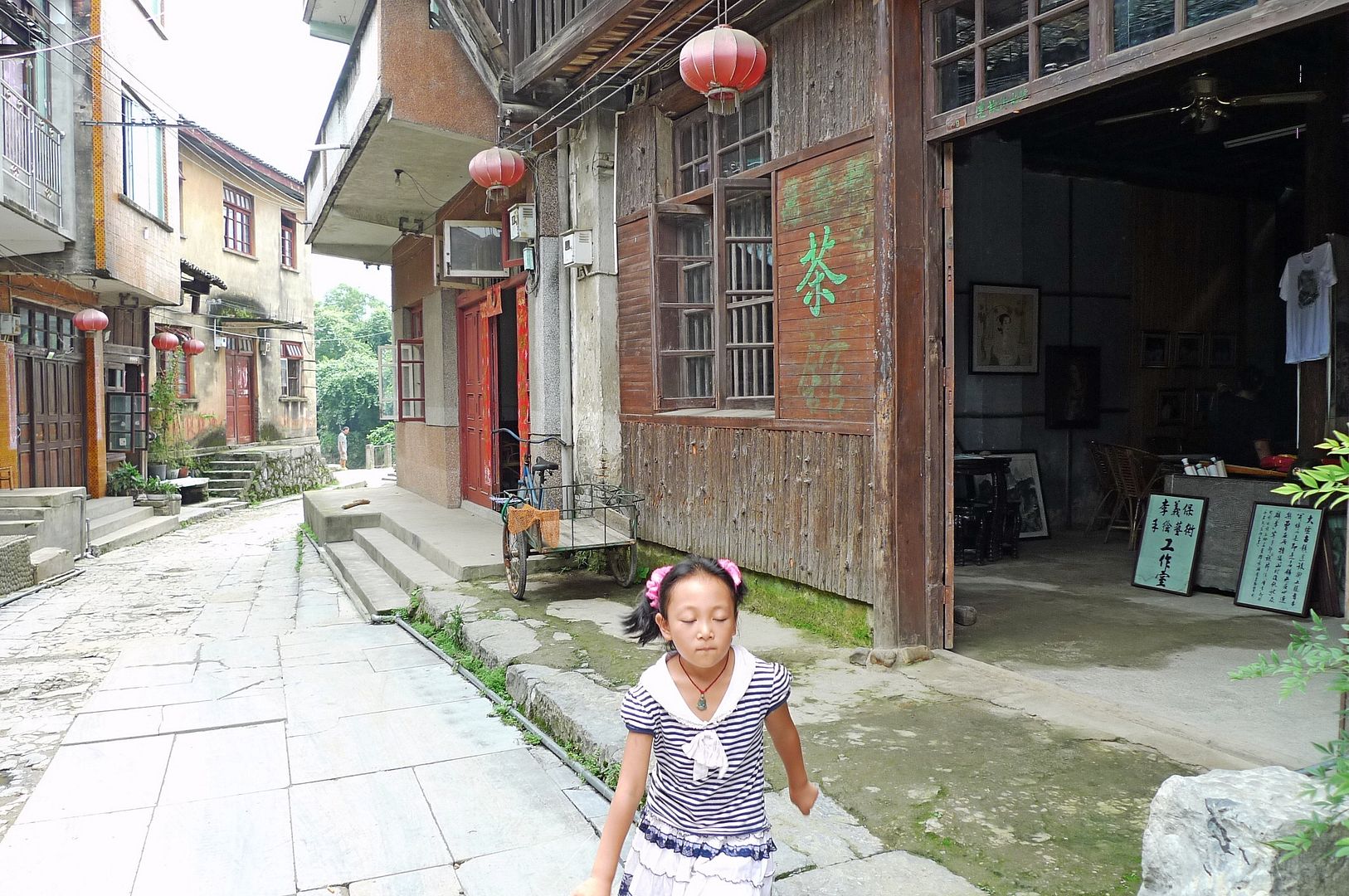 I did not buy anything there but I think
Jam
bought a T Shirt. There were many expensive looking objects on display.
When I walked to the back of the house, I was awed by this beautiful scenery that greeted me!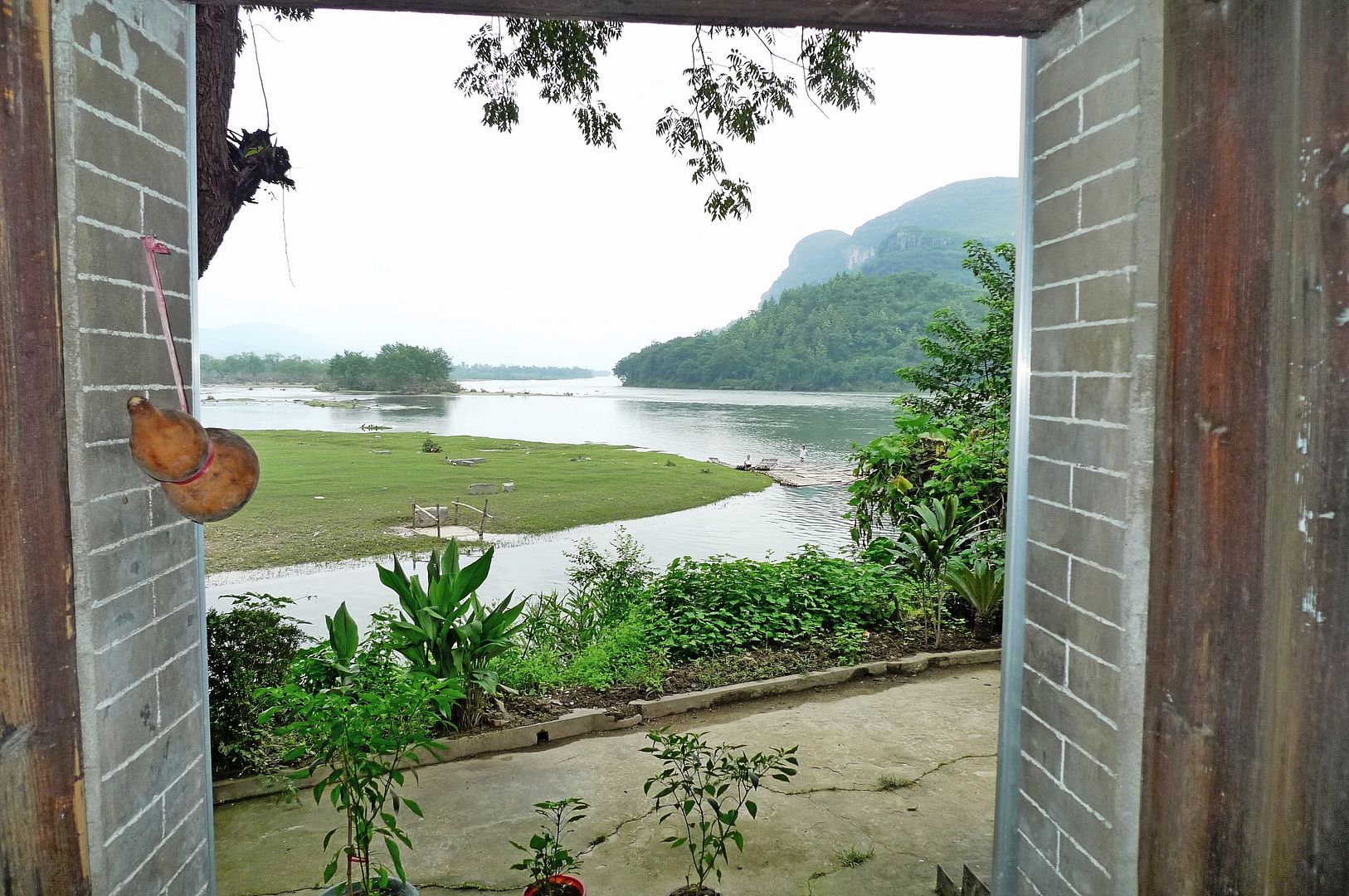 The back exit faces the picturesque
Li
River! How nice!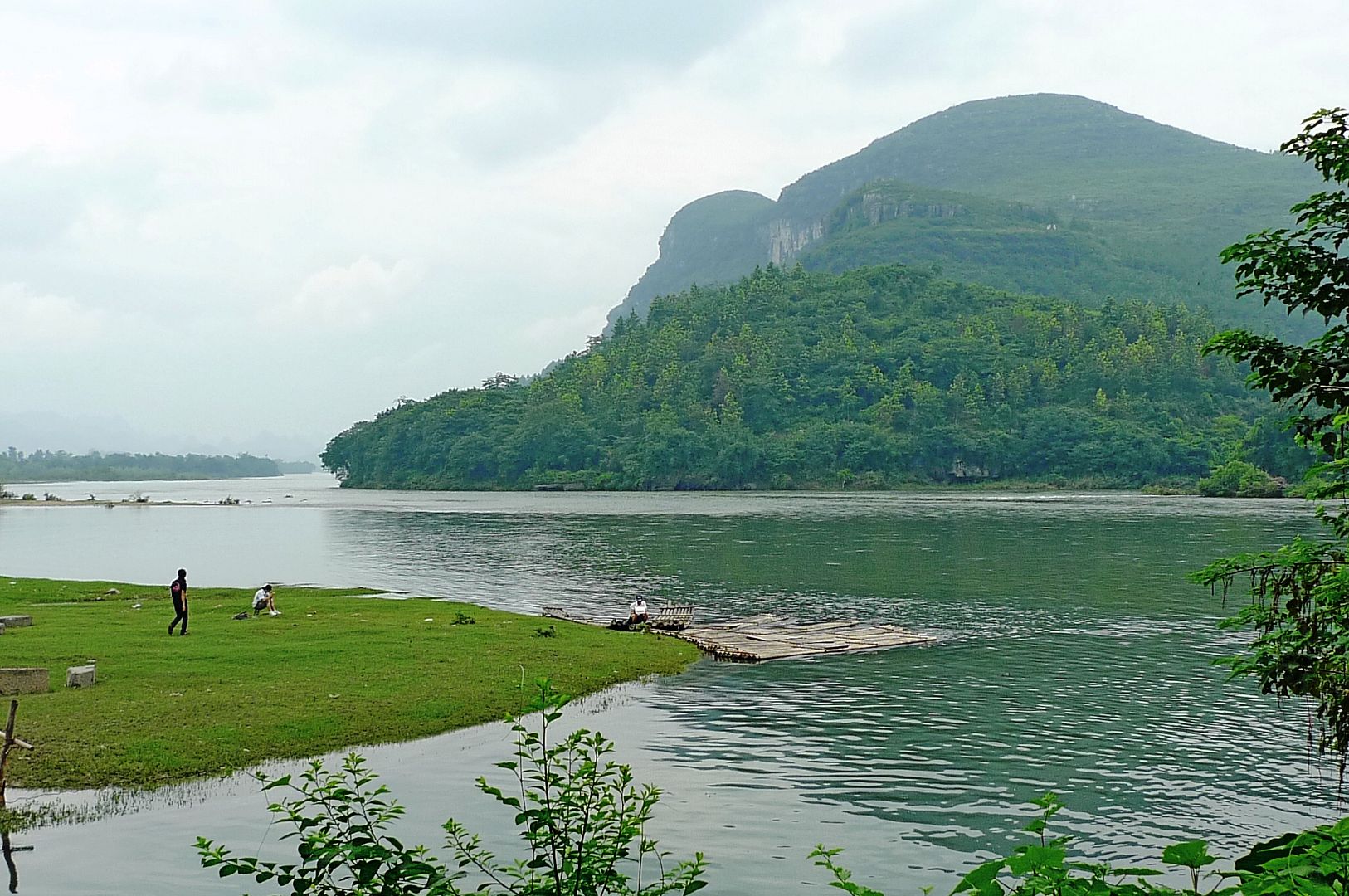 After we left that house and walked along the paved stone road, we saw this outside a house.
Do you have any idea what that is? Animal poo? Haha! They were slightly bigger than the size of a fish ball. I think they were Chinese medicines but I was not sure.
After some time walking, we were invited into a house by an old lady. I was not too keen but curiosity got the better of me.
She showed us around the house. The picture above shows her describing about the carvings on the door. I was not too impressed. Haha!
As we were about to leave, she started to raise her voice. I was not good in Mandarin so I did not understand what she was trying to say and just ignored her. Apparently, she wanted payment for showing us around her house!
I searched my wallet but could not find a single 1 yuan note. The ones I had was 20 yuan or bigger. No way was I going to pay her 20 yuan! So I asked Jam for 1 yuan and paid her. She scolded even more after that! The reason was we paid her only 1 yuan! Hahaha!!
We left the place quickly with her angry voice trailing behind. I could not help chuckling.
Soon, we were approached by another lady. This time, it was a nice middle aged lady. She invited us for lunch at her home at
Maozhou
Island across the
Li
River. We were hungry so needless to say, we agreed and followed her!
To be continued ...