Continued from
Part 1
During our visit to Daxu Ancient Town, there was this mysterious old man who offered to bring us around. As I was not fluent in Mandarin, I did not understand what he was talking about. I let
Jam
did all the talking with this man. So I just wandered off on my own though I did not really stray too far from them.
This is how the old man complete with long beard looks like. He brought us to an old dock by the Li River where we could see people living in boat houses!
Oh, did you notice those cormorants? Here, let me give you a closer view.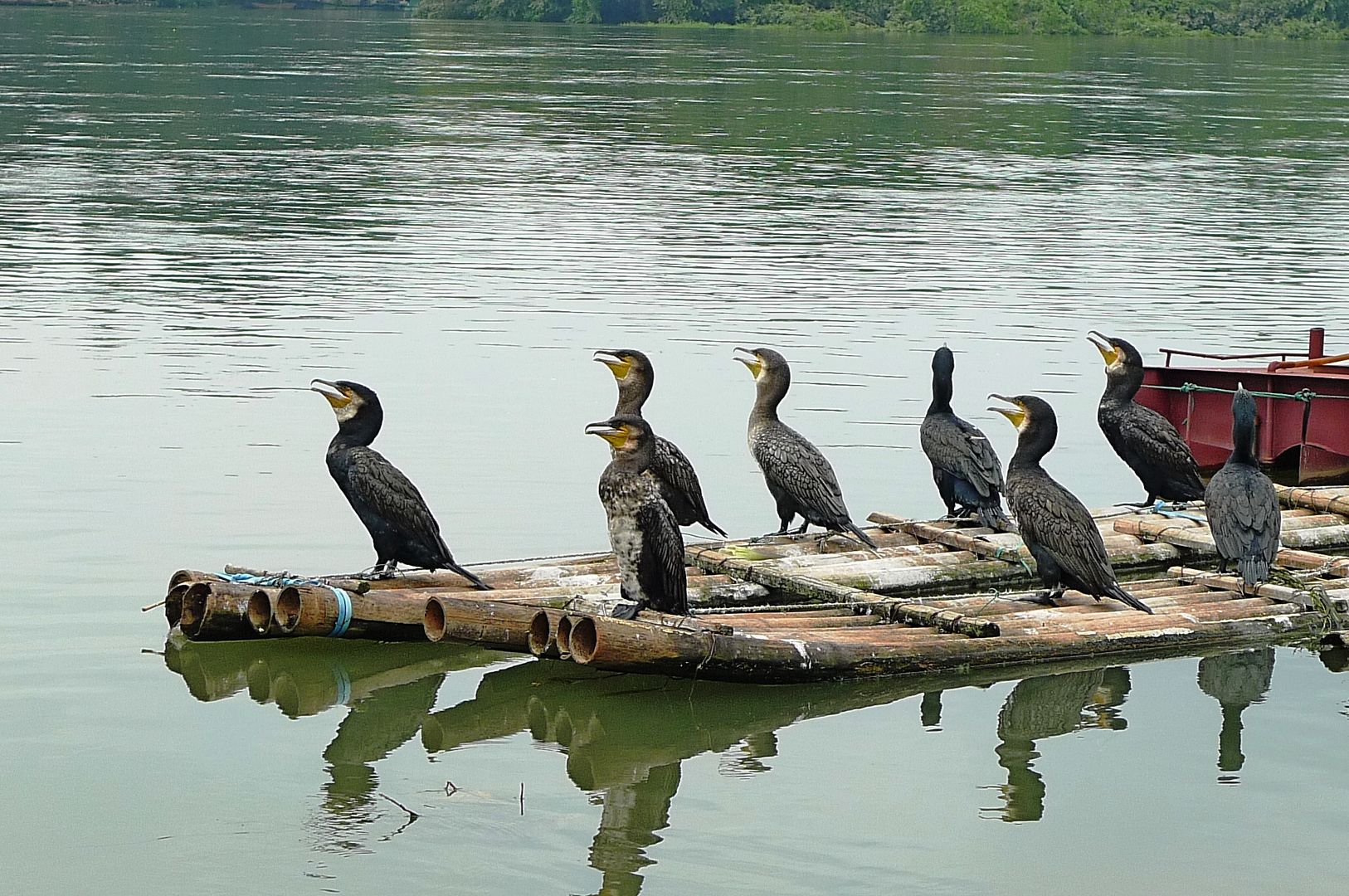 Cormorants are fresh water birds trained by the fishermen to fish on the shallow water of Li River. Unfortunately, we did not get to see these cormorants in action while we were there.
The mysterious old man turned out to be a nice local folk who genuinely wanted to show us around without expecting anything! Well, he actually requested for a photo of him to be taken and sent to him, which Jam did after we returned home from Guilin.
After the old man left us, we continued to explore Daxu on our own. Soon, we came to a bridge which was the famous Longevity Bridge (万寿桥)!
We walked up this simple stone arch bridge which was built during the Ming Dynasty about 500 years ago. What an ancient bridge!
Did you know that a scene from the famous 1960 movie "Liu Sanjie" (or Third Sister Liu) was shot at this bridge? Not surprising since the bridge overlooked the Li River and provided quite a breathtaking scenery. You can watch a short YouTube video of the movie
HERE
.
Nowadays however, the bridge is being used as a place by the locals to dry their blankets and bed sheets! That did not make a very good scenery for picture taking so I decided to focus on the view below the bridge on both sides.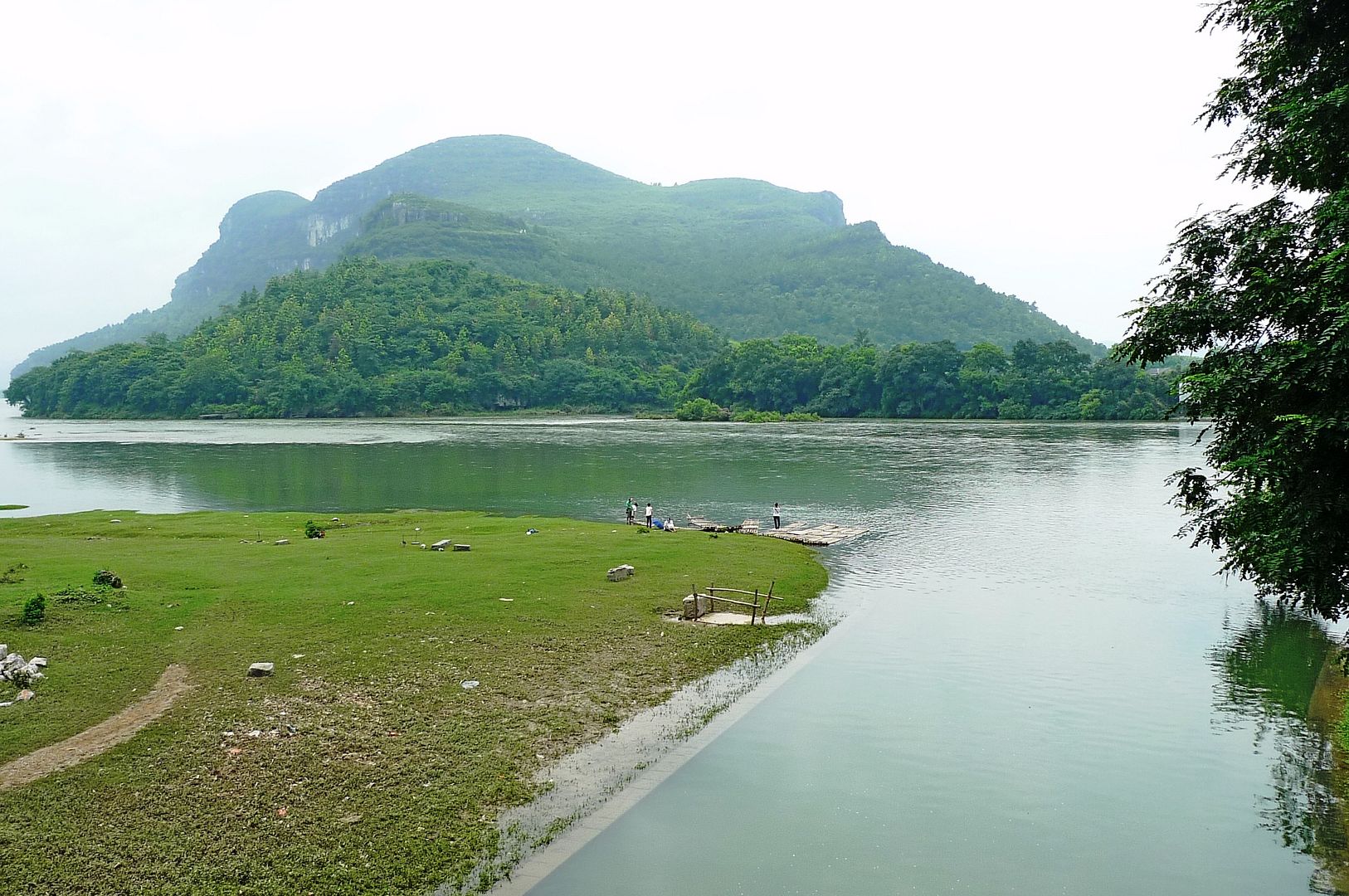 The beautiful Li River on one side of the bridge.
The view on the opposite side.
A kid fishing.
The view from the bridge looking directly down.
The view below the arch bridge.
Coming Up Next In Part 3 : More on Daxu Ancient Town and my encounter with an angry old lady!