It had been quite an experience visiting
Daxu Ancient Town
seeing the
ancient buildings
, walking on the famous
Longevity Bridge
and getting scolded for
not paying a local old folk
for showing us around her house.
It was already 1pm in the afternoon when we were approached by this modest looking lady who invited us to have lunch at her home across the Li River at
Maozhou Island
(毛洲岛).
This island, which is directly opposite Daxu Ancient Town, is the biggest island on Li River and is also known as "Bottle Gourd Island" due to lots of varieties of bottle gourds being grown there.
We called the lady '
Da Jie
' and here you can see her waiting for us to get onto the boat.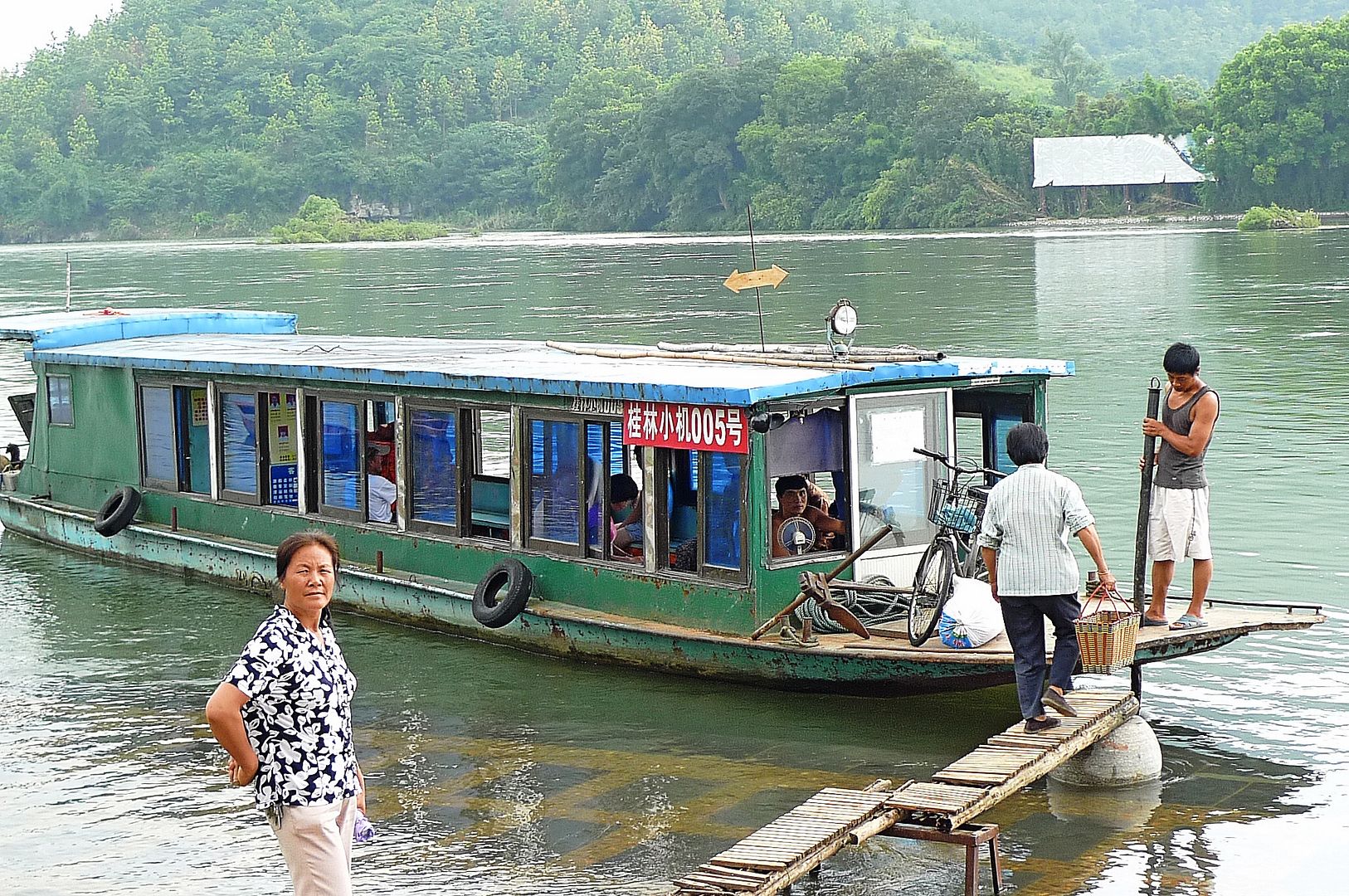 This is the view of Daxu Ancient Town as we were leaving in the boat.
The boat ride was quite pleasant.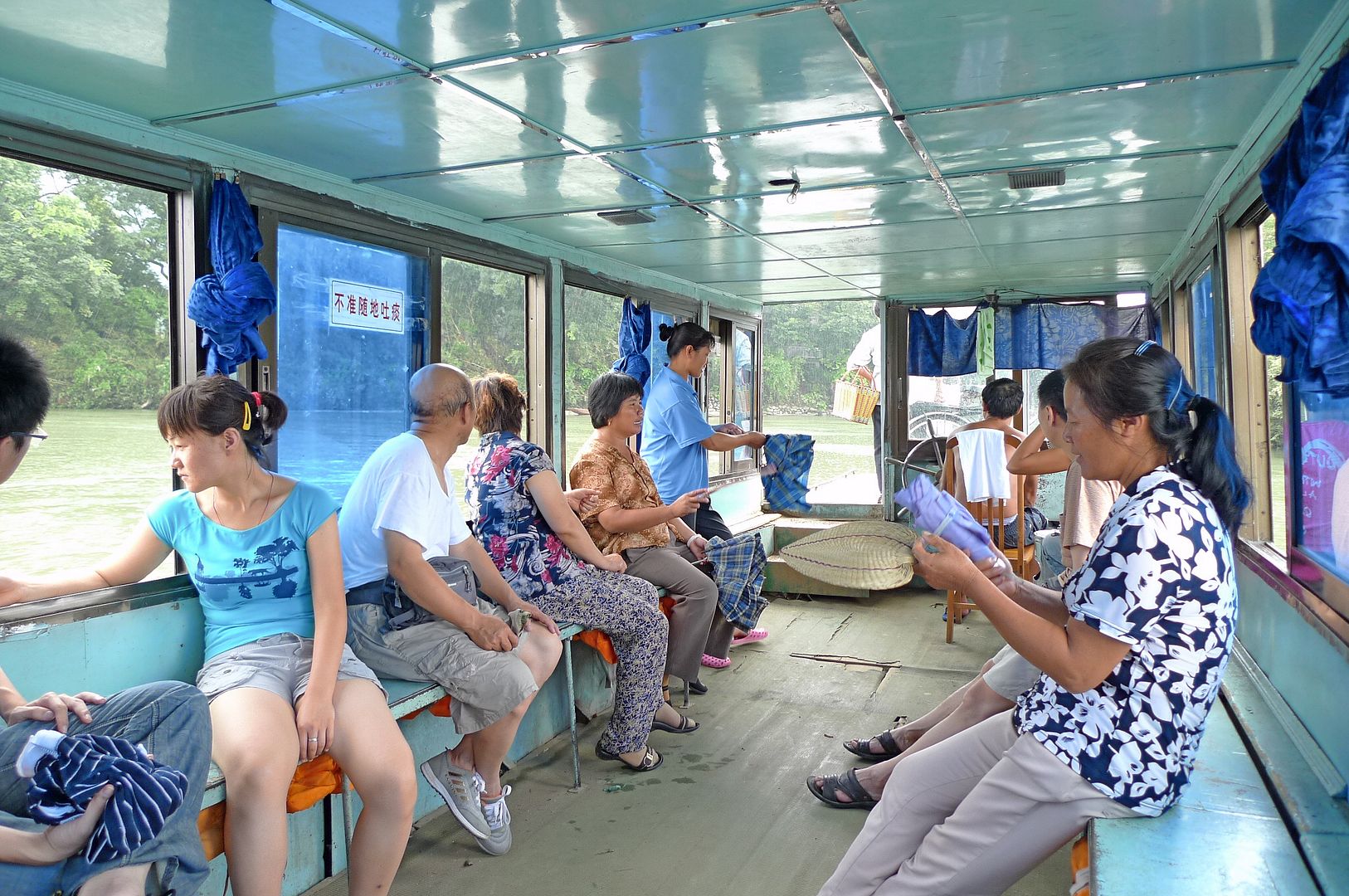 It took just 5 minutes and before we knew it, we had arrived at Maozhou Island!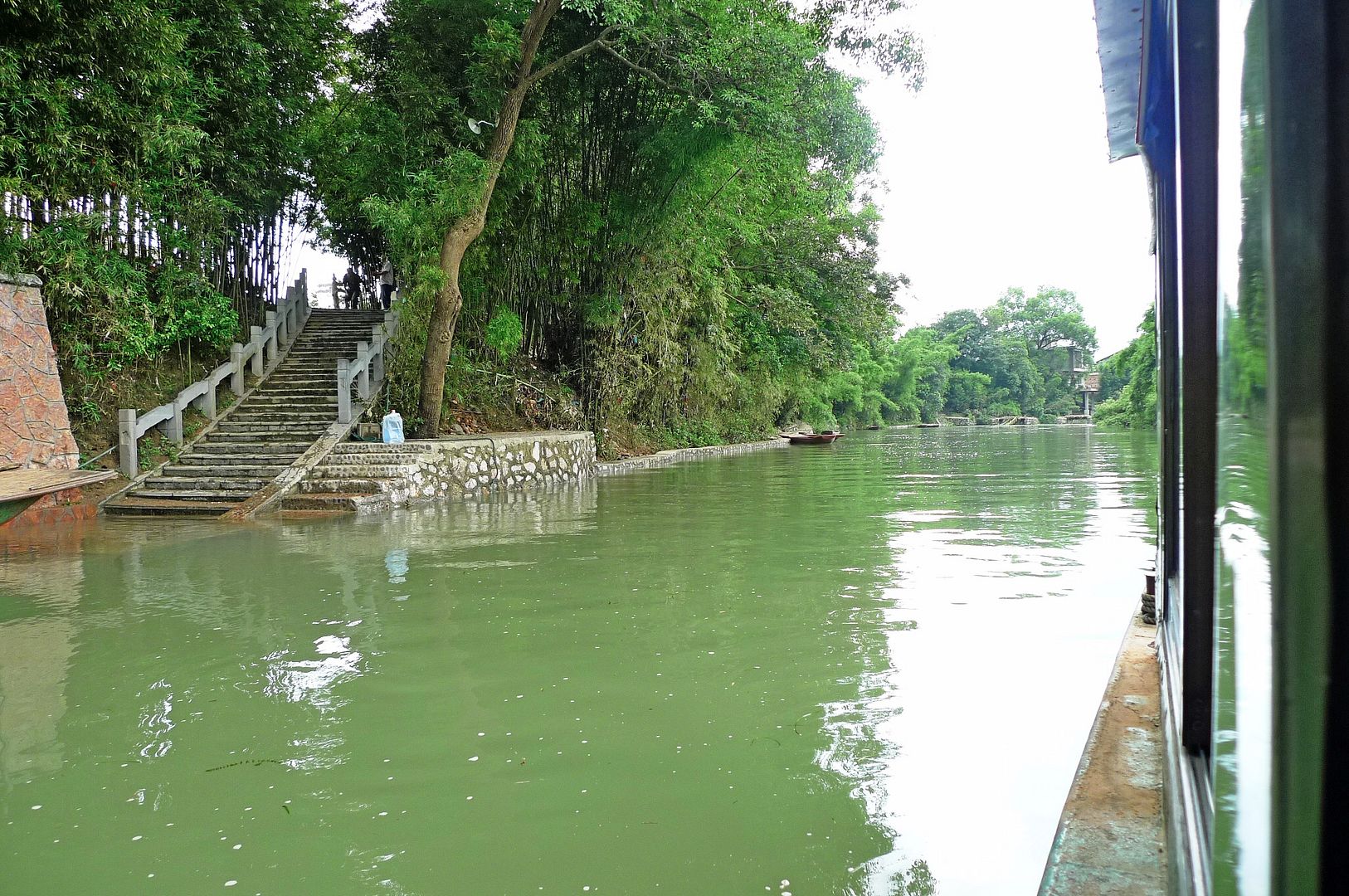 Climbing up the stairs, we reached the front gate.
Entering the gate, we could see a waterwheel.
The signboard showing the direction to Ecology Corridor (生态走廊) and Clearwater Bridge (清水桥).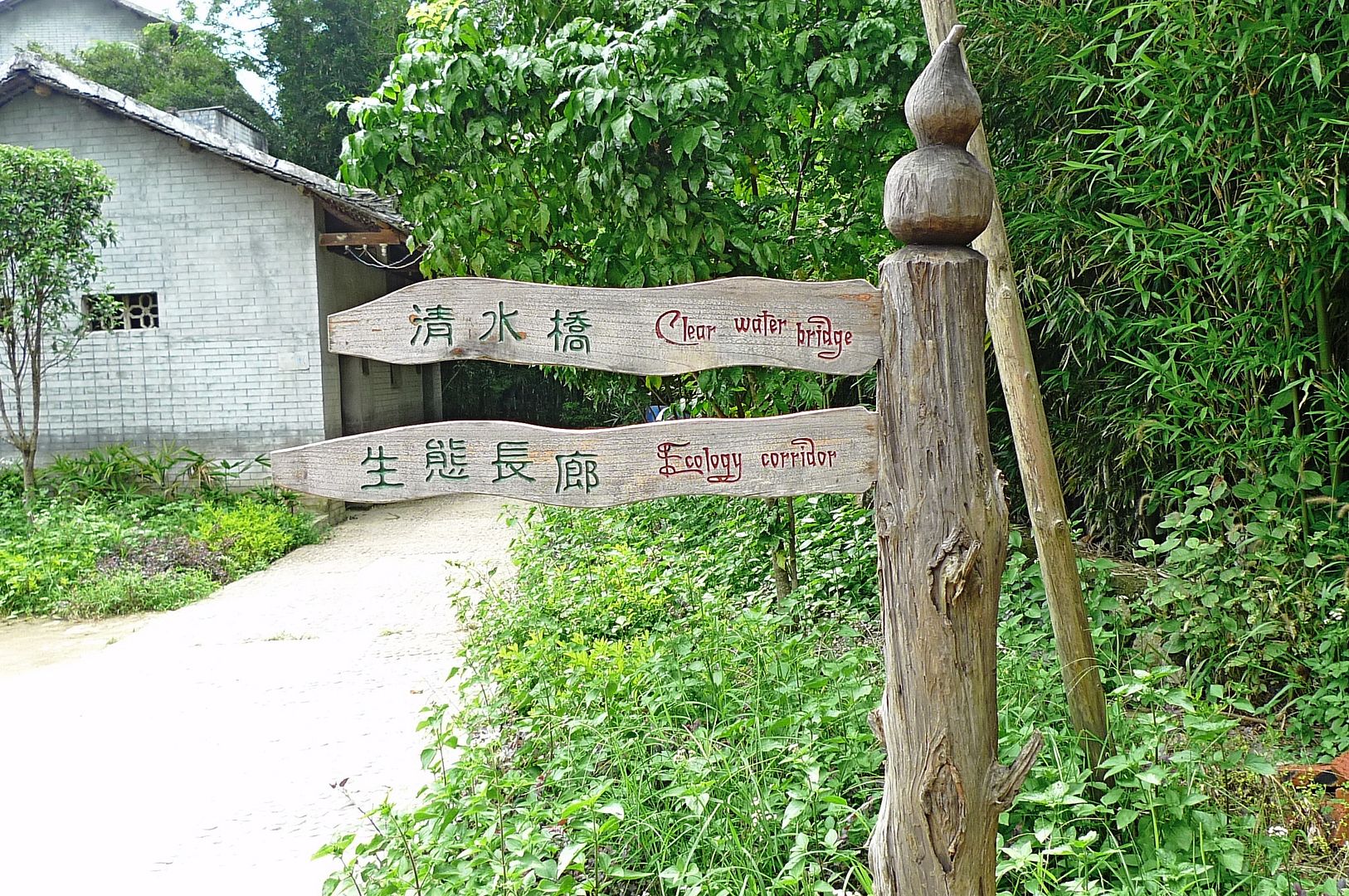 It started to drizzle all of a sudden.
Da Jie
quickly got us each an umbrella. We followed her as she led us through the Ecology Corridor, where we could see lots of fruit trees and vegetables were grown.
The local folks at Maozhou Island had in fact developed an ecology tour whereby visitors are invited to have a meal and stay overnight at their homes to experience the peasant family life. We did not plan to stay overnight of course, but it would have been nice, I think.
Da Jie
even had her own farm and she grew lots of vegetables in which some ended up in our lunch later.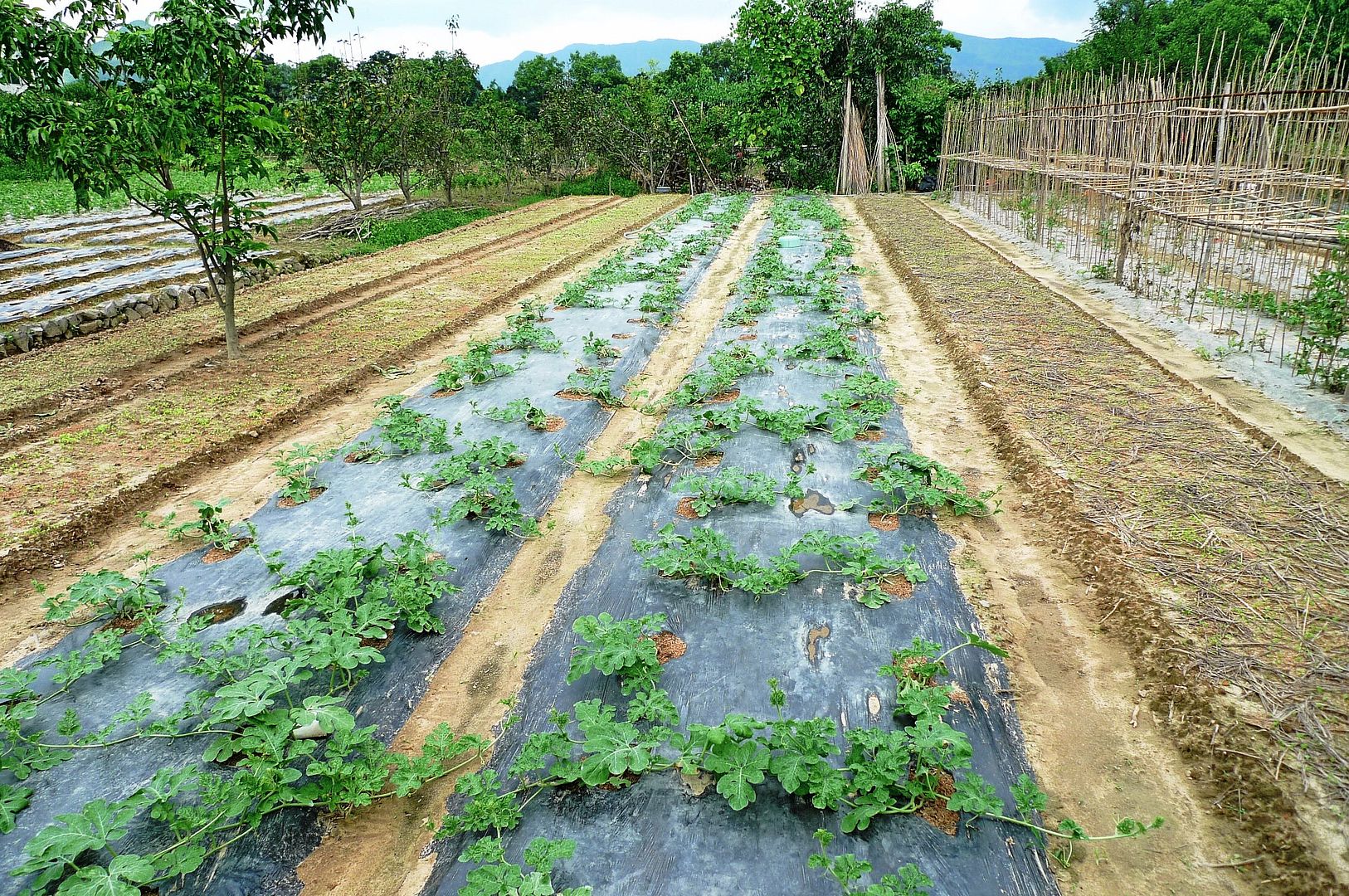 Soon, we reached the Clearwater Bridge.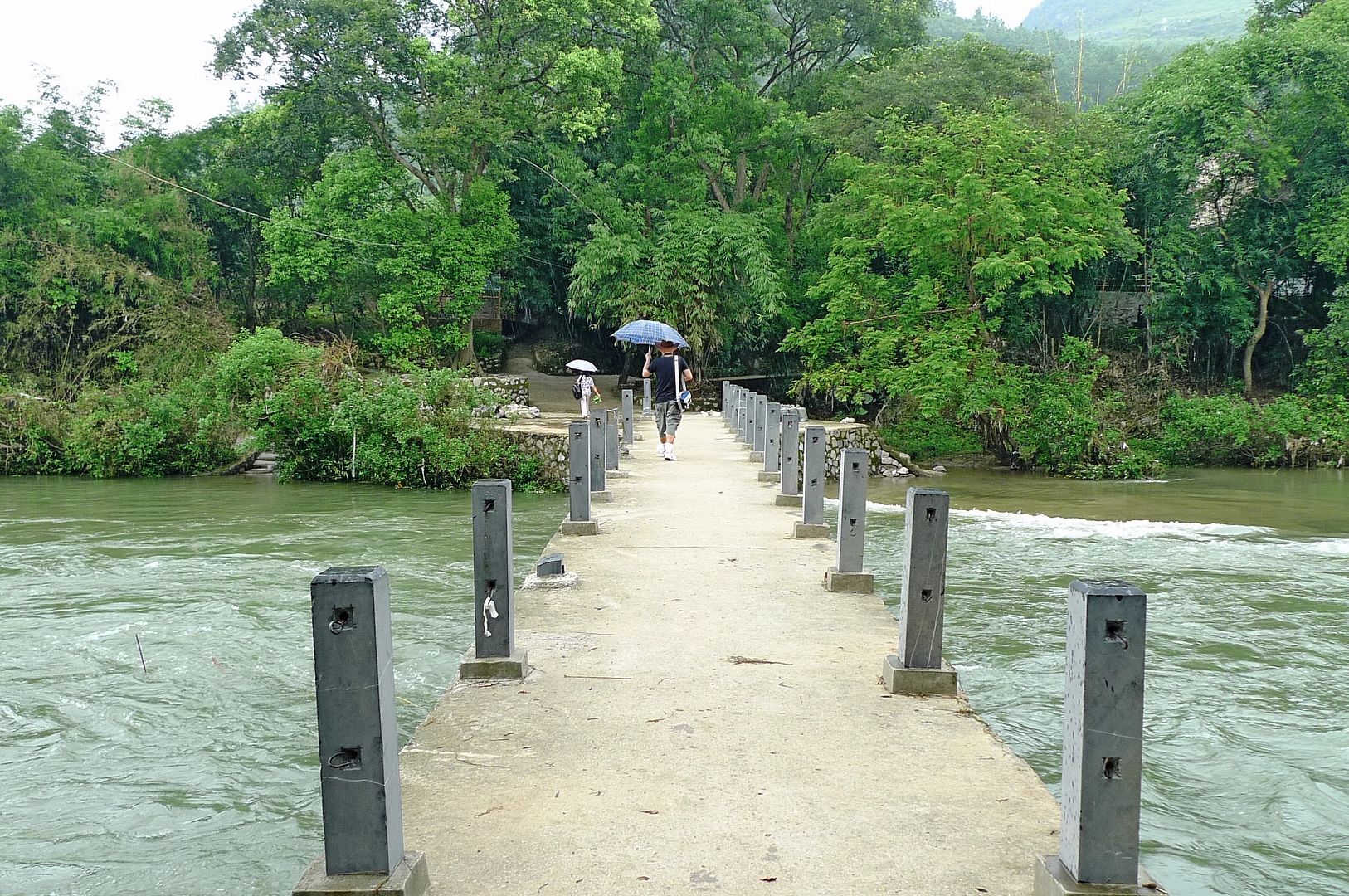 Crossing to the other side, we came across the Lovers Tree.
Da Jie
told us that the two trees grew in such a way that they resembled two lovers hugging each other.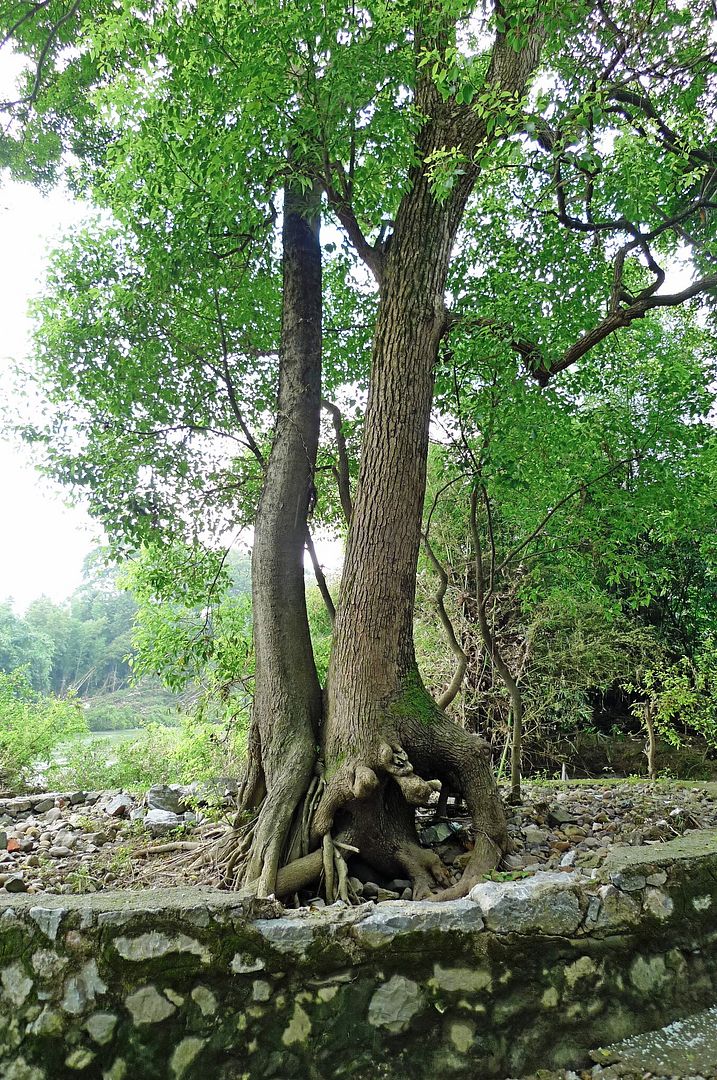 After a few minutes walk, we reached
Da Jie
's house. Her house number is 69.
This is the front entrance of her house.
There was a bamboo forest surrounding her house.
And I saw this bottle gourd hanging from the top!
Once inside, we were given a menu to order for our lunch. While
Da Jie
went into the kitchen to cook and prepare our meal, we had some refreshments and some sweet and sour fruits called Yellow Skin Fruit.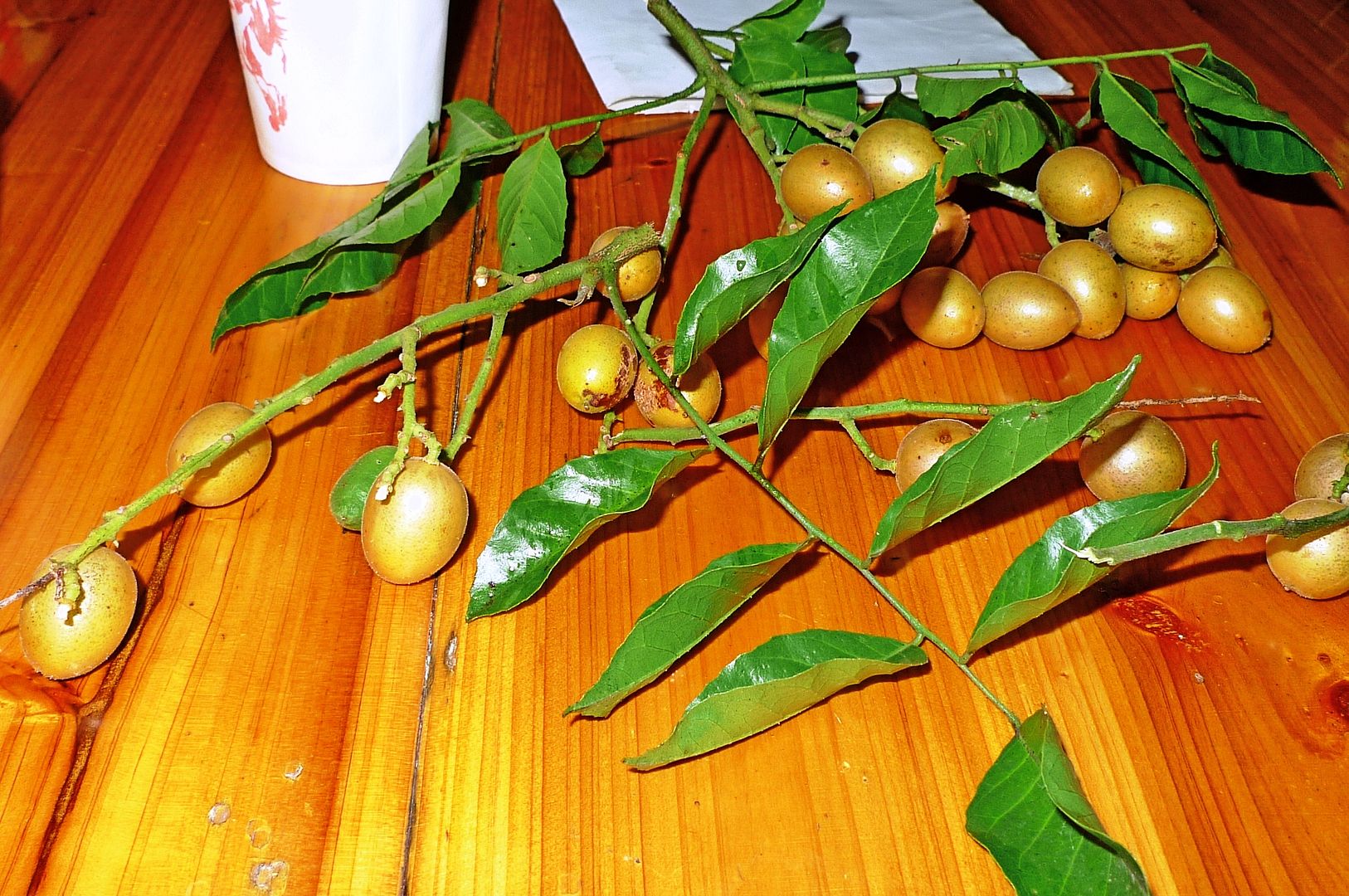 It was my first time tasting this fruit. I could see a lot of these fruits being grown here. They seemed to be quite popular in Guilin.
Soon, our meals were ready. We ordered stewed home grown chicken, stir fried bamboo shoots and bitter gourd with eggs. I was quite surprised that the food was served directly in the wok placed on an induction cooker!
The food were absolutely fantastic! I enjoyed this lunch very much! We also ordered a soup to complement the food.
And our lunch would certainly not be complete without a serving of the local LiQ beer!
I could not remember how much we paid for this meal but I think it was quite reasonable.
We took some rest before leaving.
Da Jie
led us back to the pier to take the boat back to Daxu Ancient Town. On the way, we crossed the Clearwater Bridge again.
Walked through the Ecology Corridor and reached the pier.
Soon, we were back on Daxu Ancient Town.
Da Jie
was there to look for other customers. We bid her farewell before walking to the bus stop to take a bus back to Guilin. It had been an interesting experience and I was glad I visited Daxu Ancient Town and Maozhou Island!
Coming Up Next : Guilin Night Market