Yes, I saw
Jay Chou
at the Guilin Night Market! But let's not jump the boat.
After we came back from
Daxu Ancient Town
, we went back to our hotel, took a shower and went straight to sleep!
We slept for about one and a half hour then proceeded to go out for a simple
chap fan
(economy rice) dinner. No photos of the
chap fan
as they were just the normal rice with meat and vegetables.
After dinner, we decided to visit the Guilin Night Market which was located along the Zhong Shan Road, the main road of Guilin City. The night market was probably a few blocks long, with hundreds of stalls in red tents.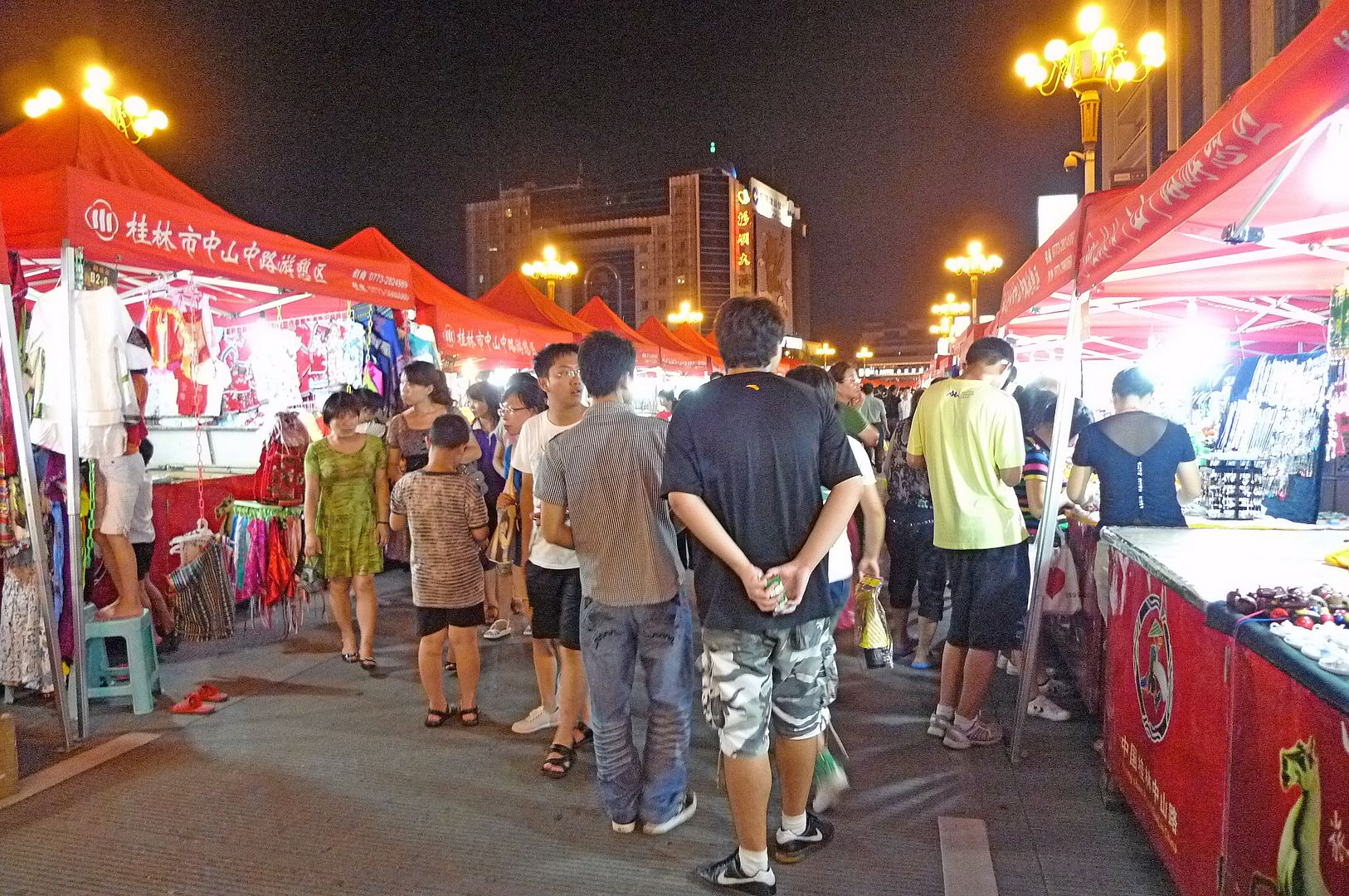 It seems that every night, small Chinese merchants would come to Zhong Shan Road and set up stalls at this night market.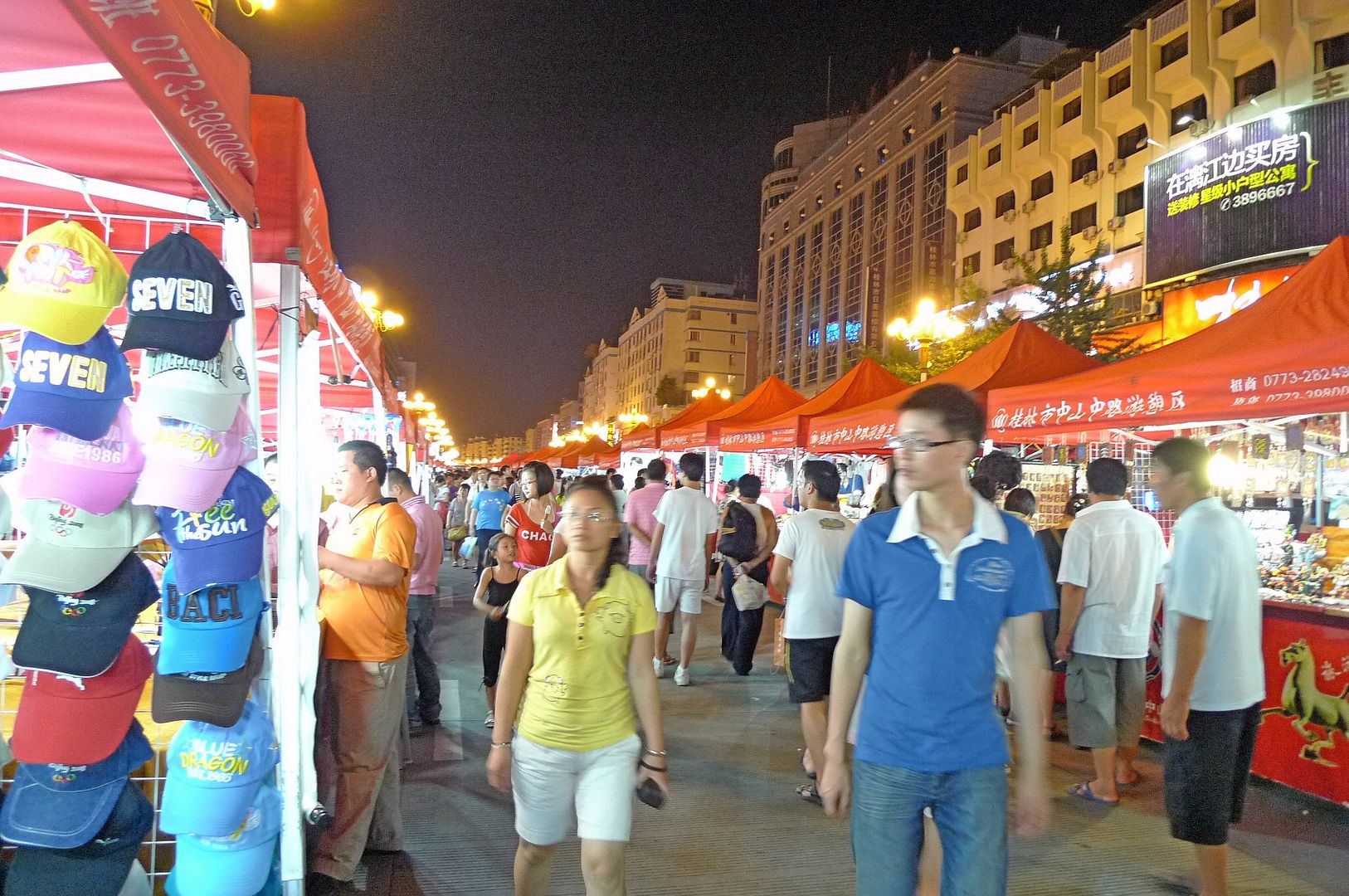 There were many things on sale and the good thing is you can bargain to your heart's content. Definitely a bargain shoppers paradise!
Souvenirs galore!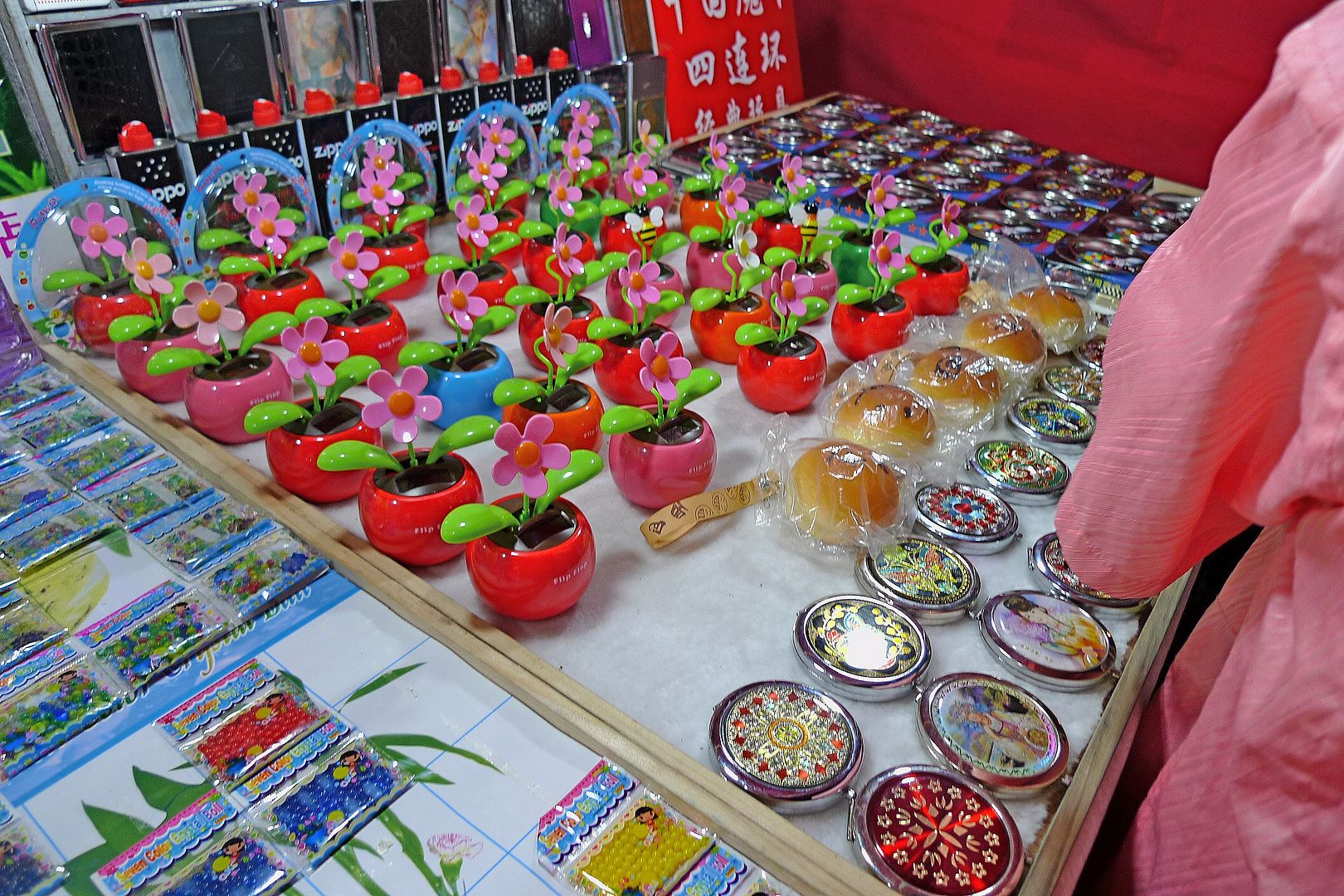 Third row from the bottom - can you see what looks like round buns? I did not get a close shot of these buns but they looked like the real thing, all ready to be eaten!
Lights with cute and attractive designs! Can you see Doraemon, Ultraman and Hello Kitty?
Beautiful fans!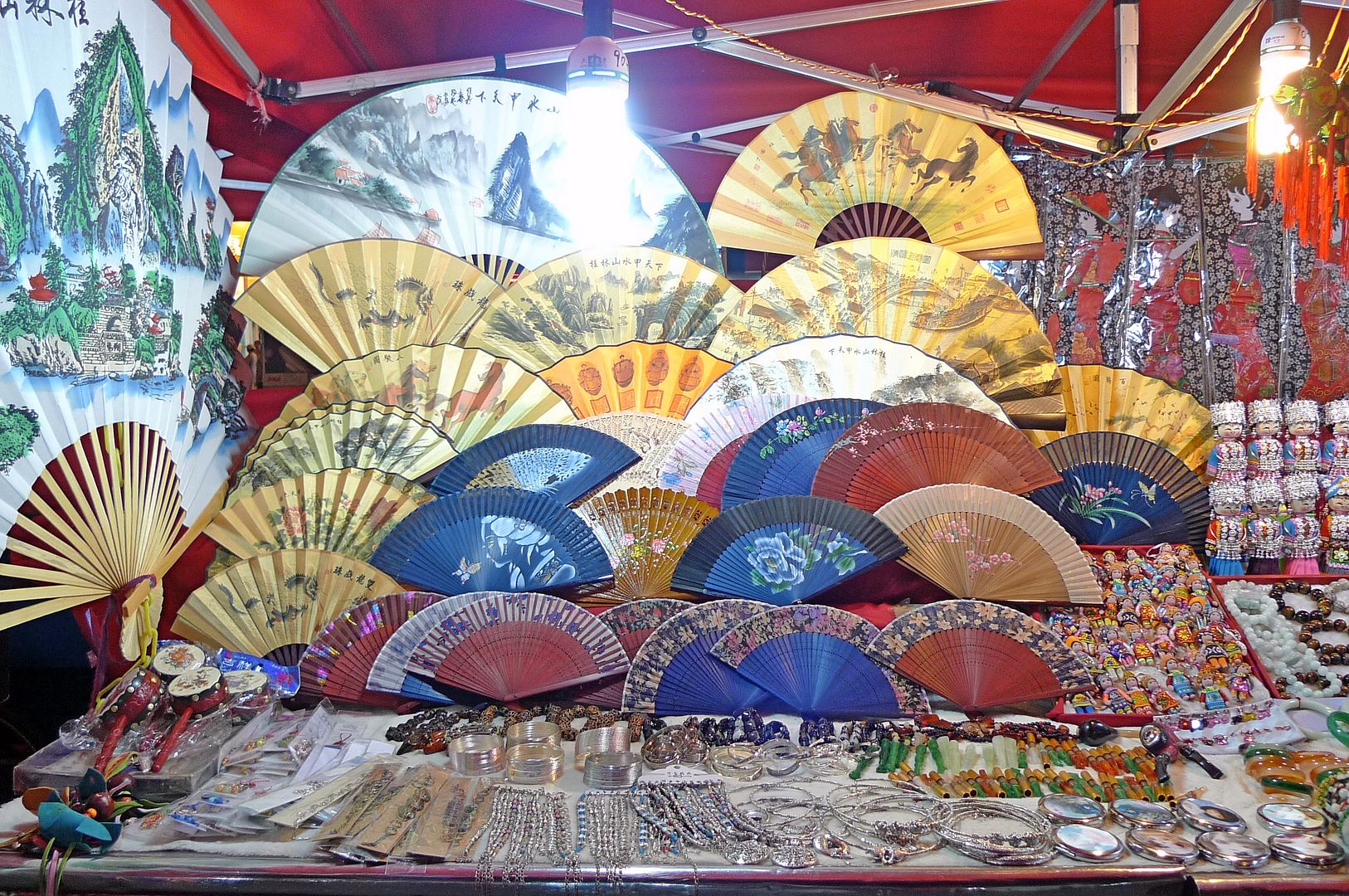 Chinese musical instruments and music CDs!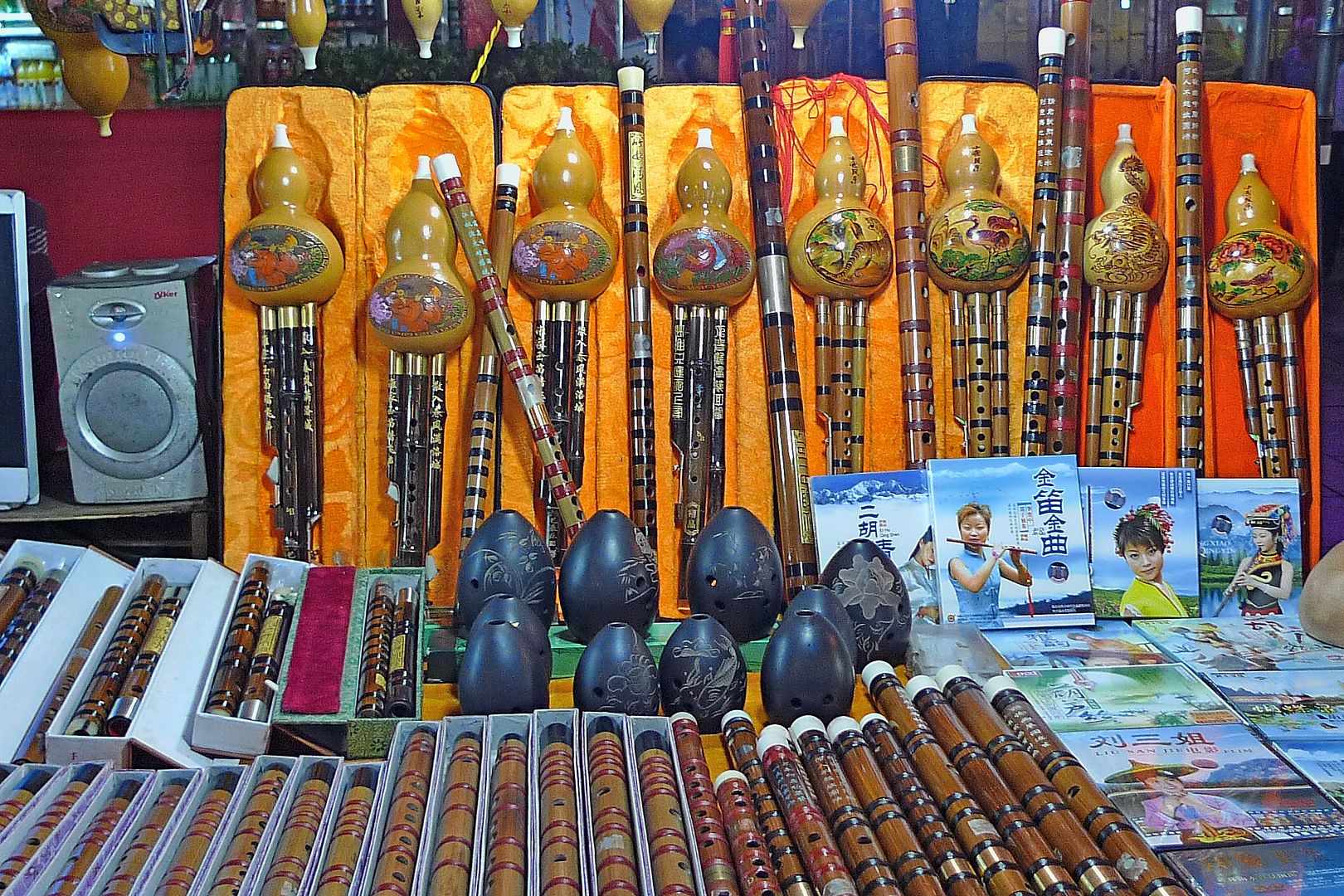 Can you see those black, egg shaped instruments? They are called
Xun
, a flute-like instrument that is made of clay or ceramic. I have seen these ancient Chinese musical instrument on TV before but it was my first time seeing the real thing here in Guilin!
I was so excited I almost ended up buying one. It seemed to come with an instruction manual teaching you how to play the instrument.
Handicrafts galore! These looked pretty cute!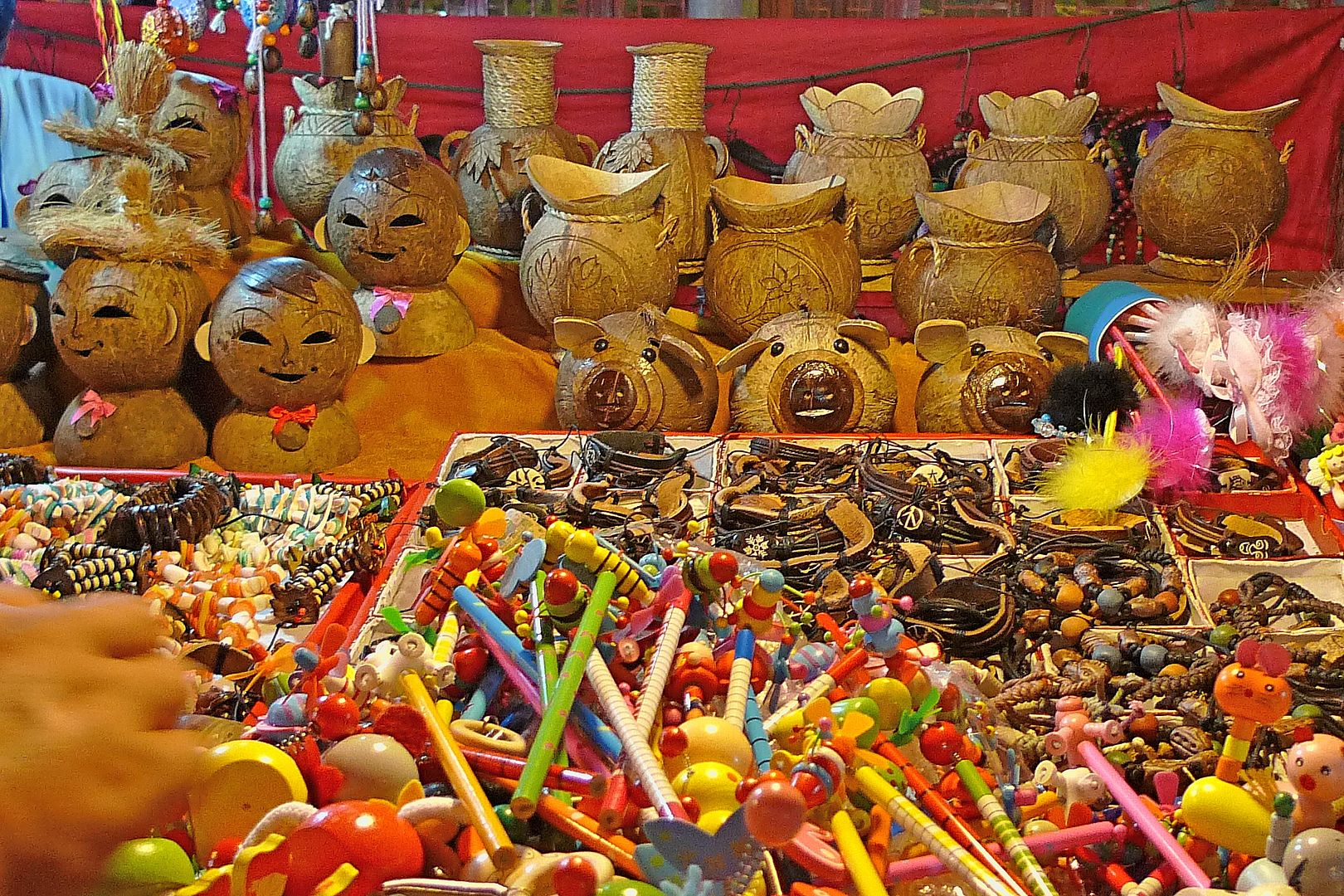 Food, snacks, fruits and drinks were also available at this night market.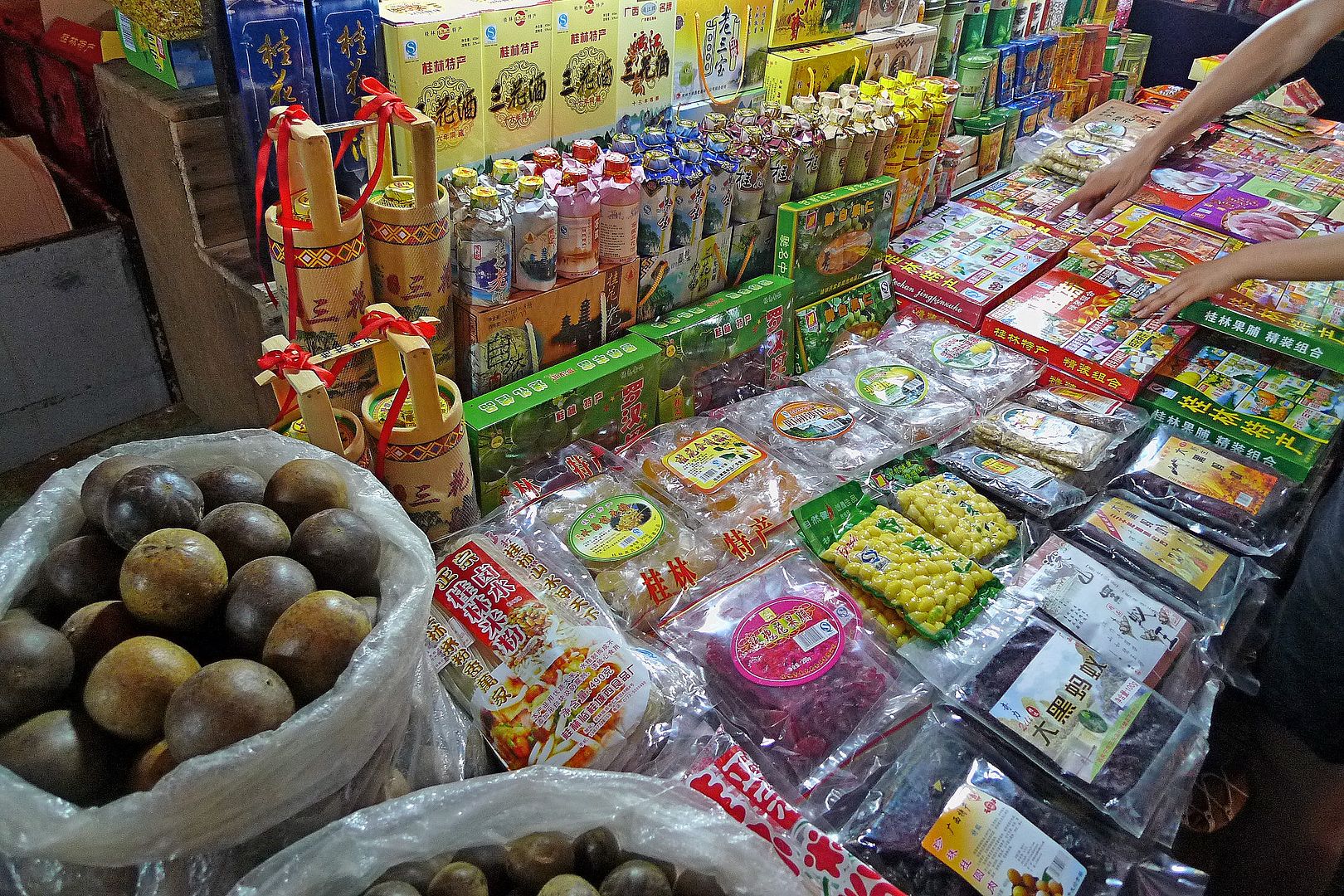 Can you see the
luo han guo
fruits at the left side of the photo above? These luo han guo were quite popular and could be seen being sold at many places in Guilin.
And then, I saw Jay Chou!
Not Jay Chou in person, but on T-shirts! Haha!
Can you spot Jay Chou in the photo above?
Of course, I did not only see Jay Chou but also many other celebrities. Can you spot all the other celebrities?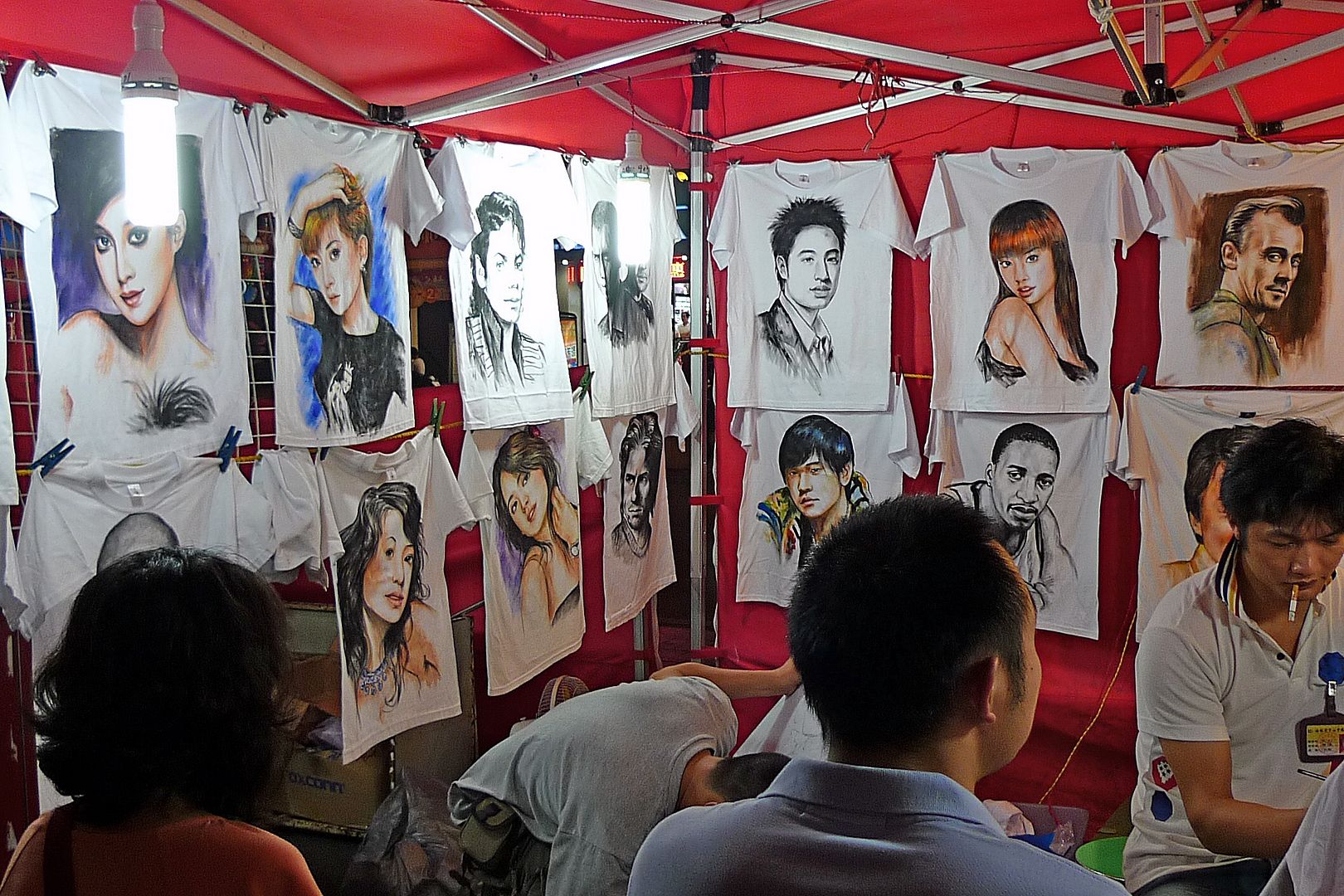 Oh! There's Britney Spears, Osama bin Laden, Michael Jackson, David Beckham, Barack Obama, Marilyn Monroe, Jolin Tsai, and more!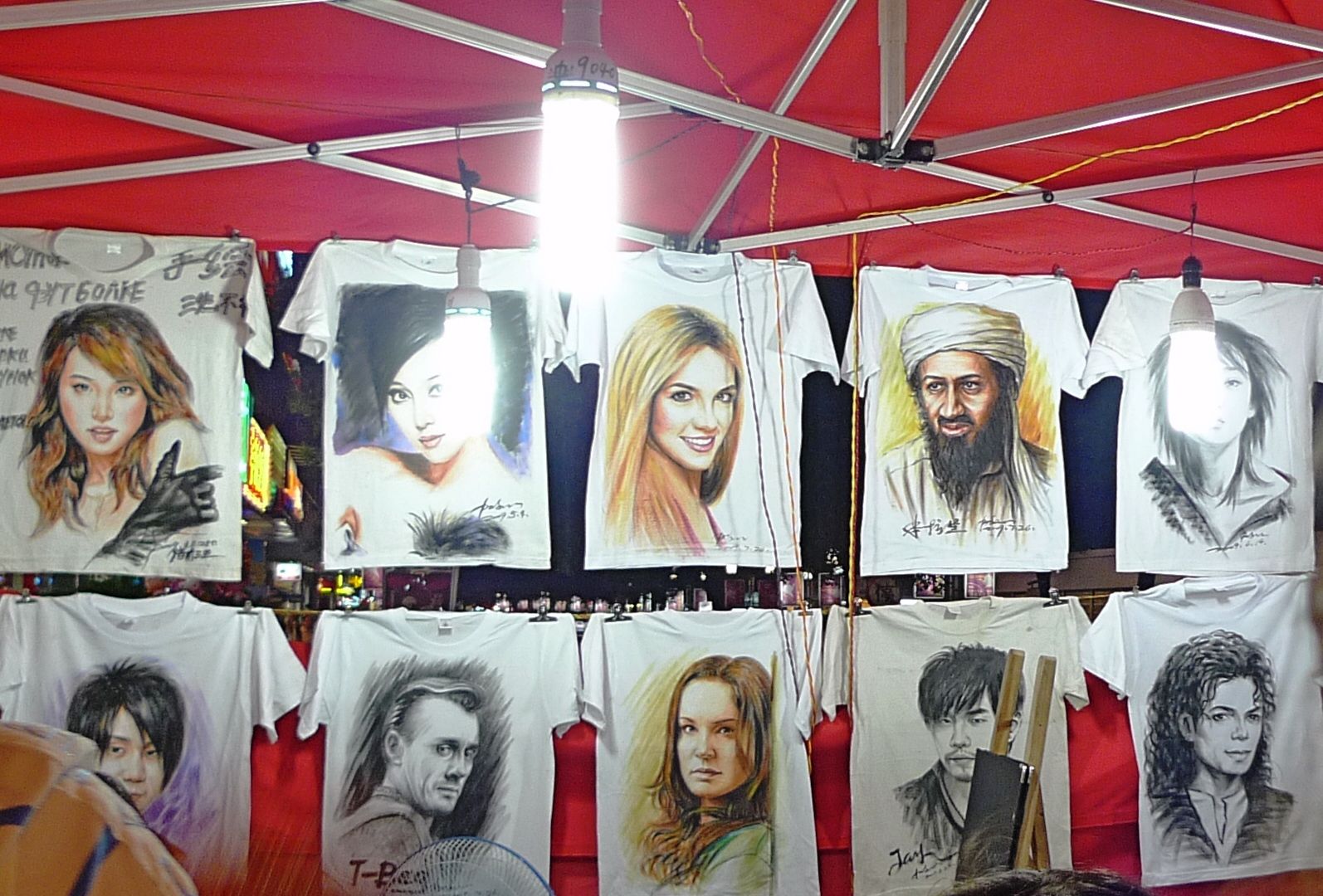 I was quite impressed! Don't you think they are nice?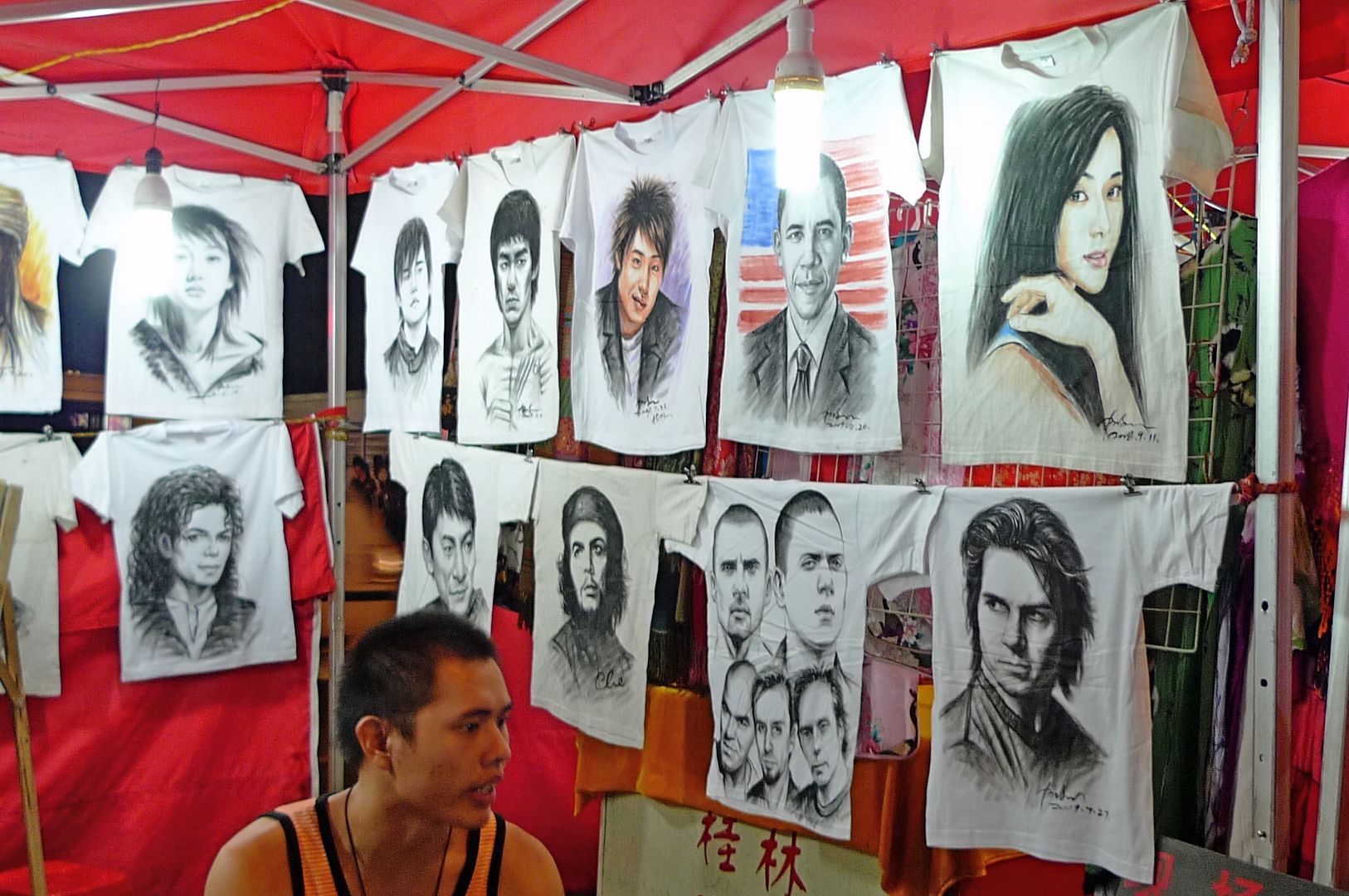 It is also at this Guilin Night Market that I bought the mini mahjong which I offered as a prize for my Top 3 Commenter Contest last year. Read more about the souvenirs I bought
HERE
.
Besides what were shown in the photos above, there were many other things on sale which I did not take photos of. Among them were clothes, leather goods and jewellery.
If you ever go to Guilin, do not miss the Guilin Night Market!