After leaving
Tanah Lot
without seeing the sunset, our driver drove us back to our respective hotels.
My friend and I took a quick shower before heading to the airport to pick up our friend who would be arriving later that night.
As soon as we picked him up, we went for dinner at
Ryoshi
, a Japanese restaurant located at Jalan Seminyak.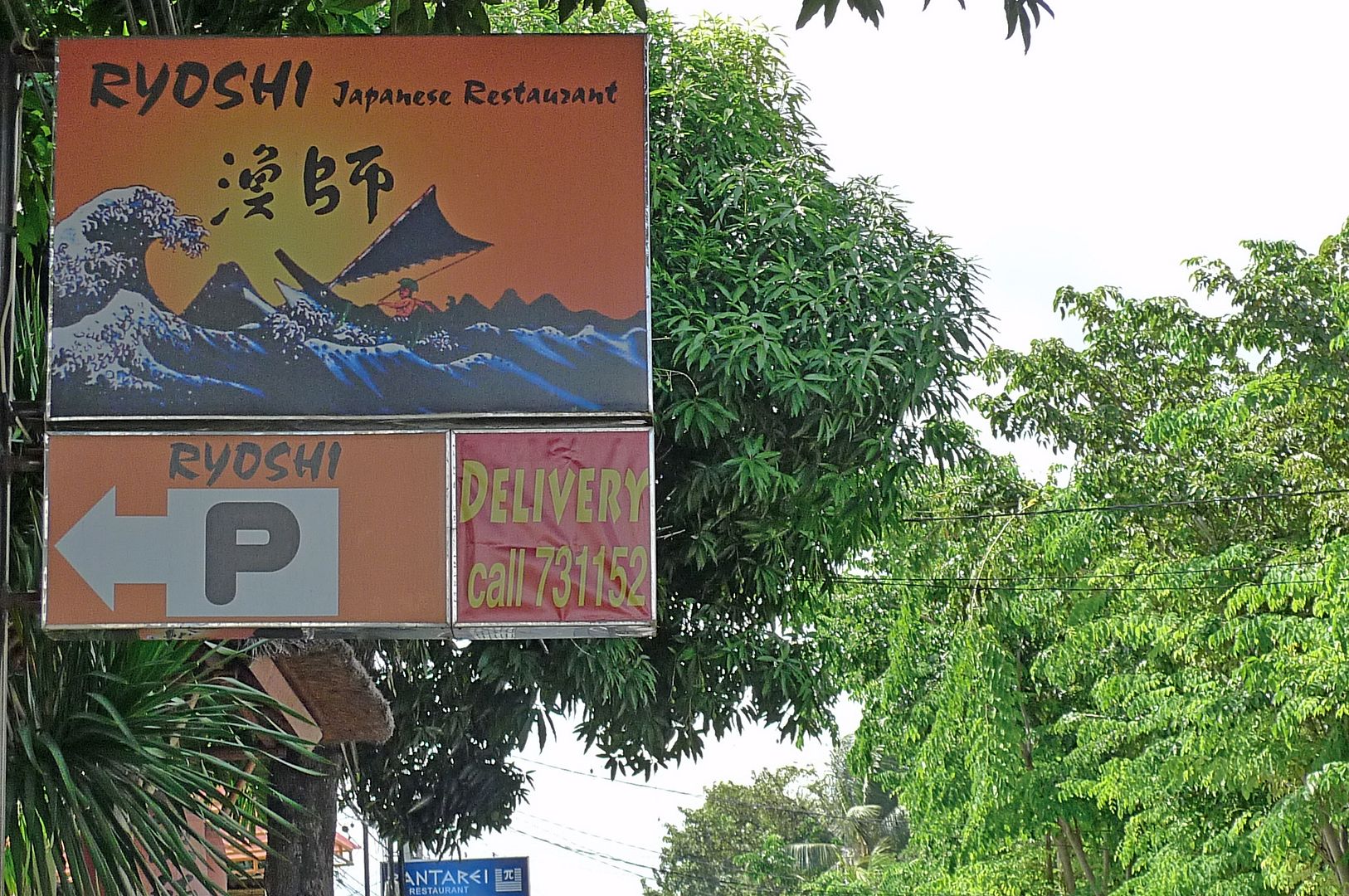 I liked the ambience in the restaurant.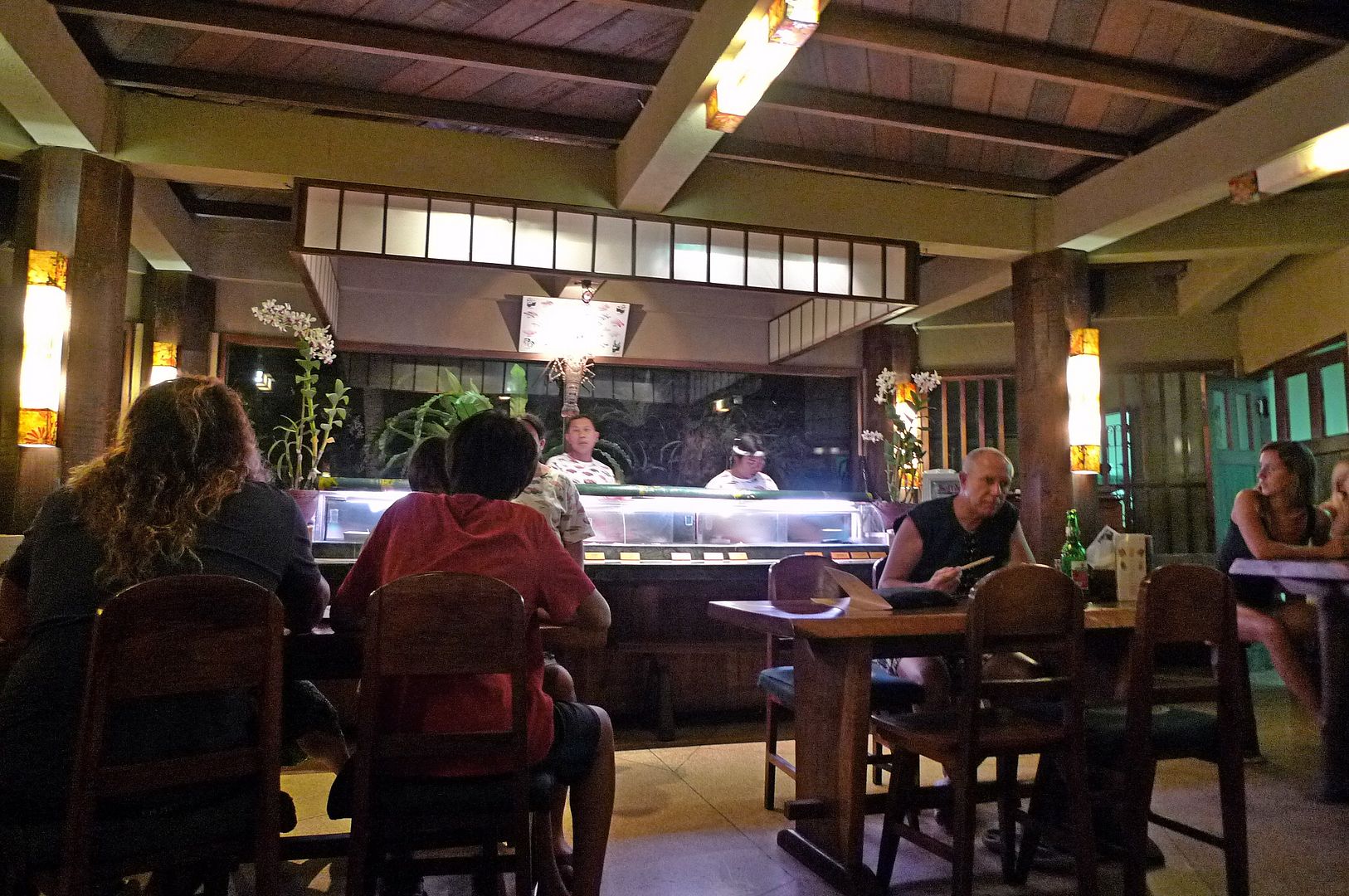 We were seated on a wooden platform like this.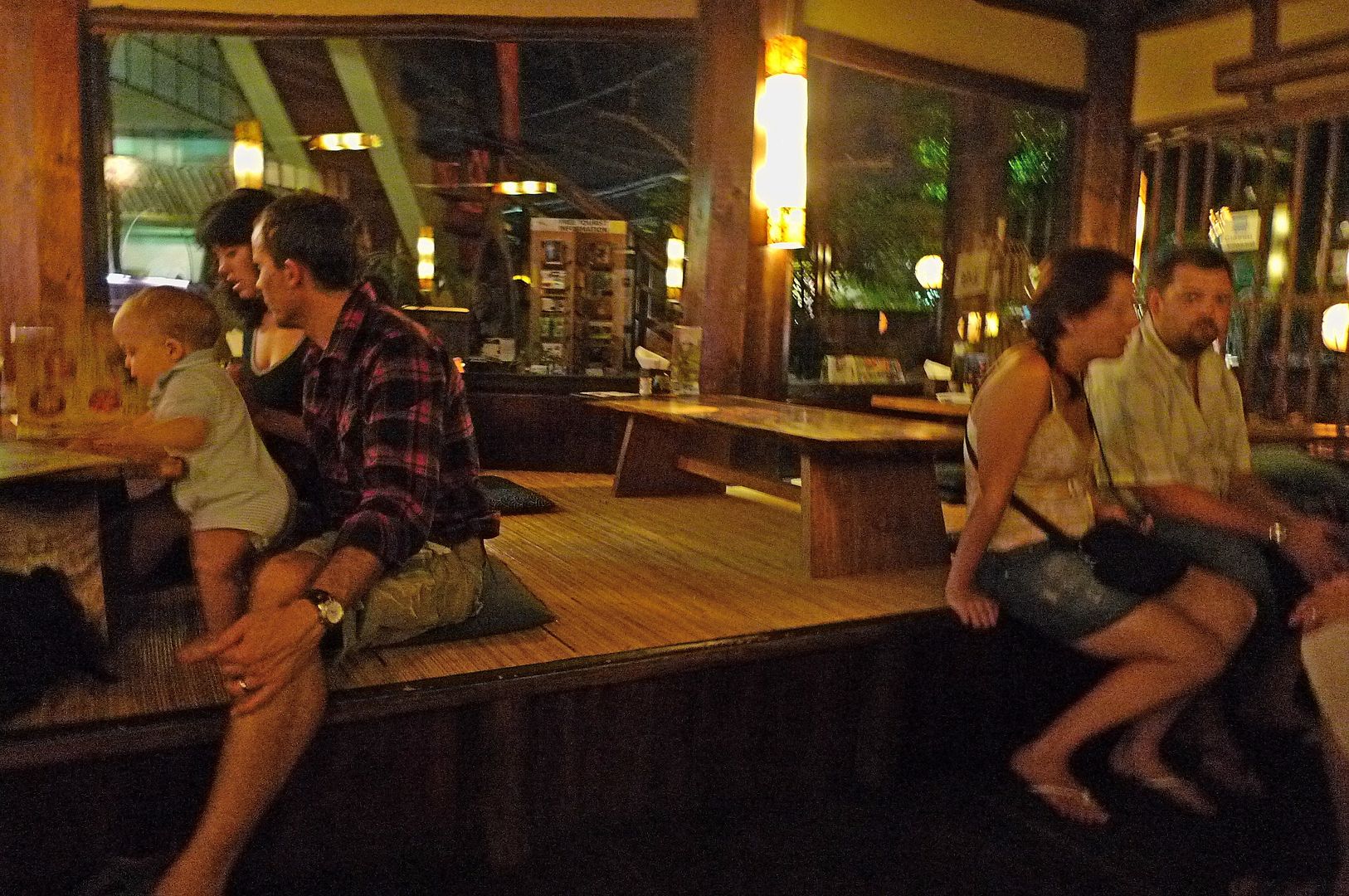 The photos did not turn out good but anyway, I ate this. It was good! My friend who just arrived from the airport also ate the same dish.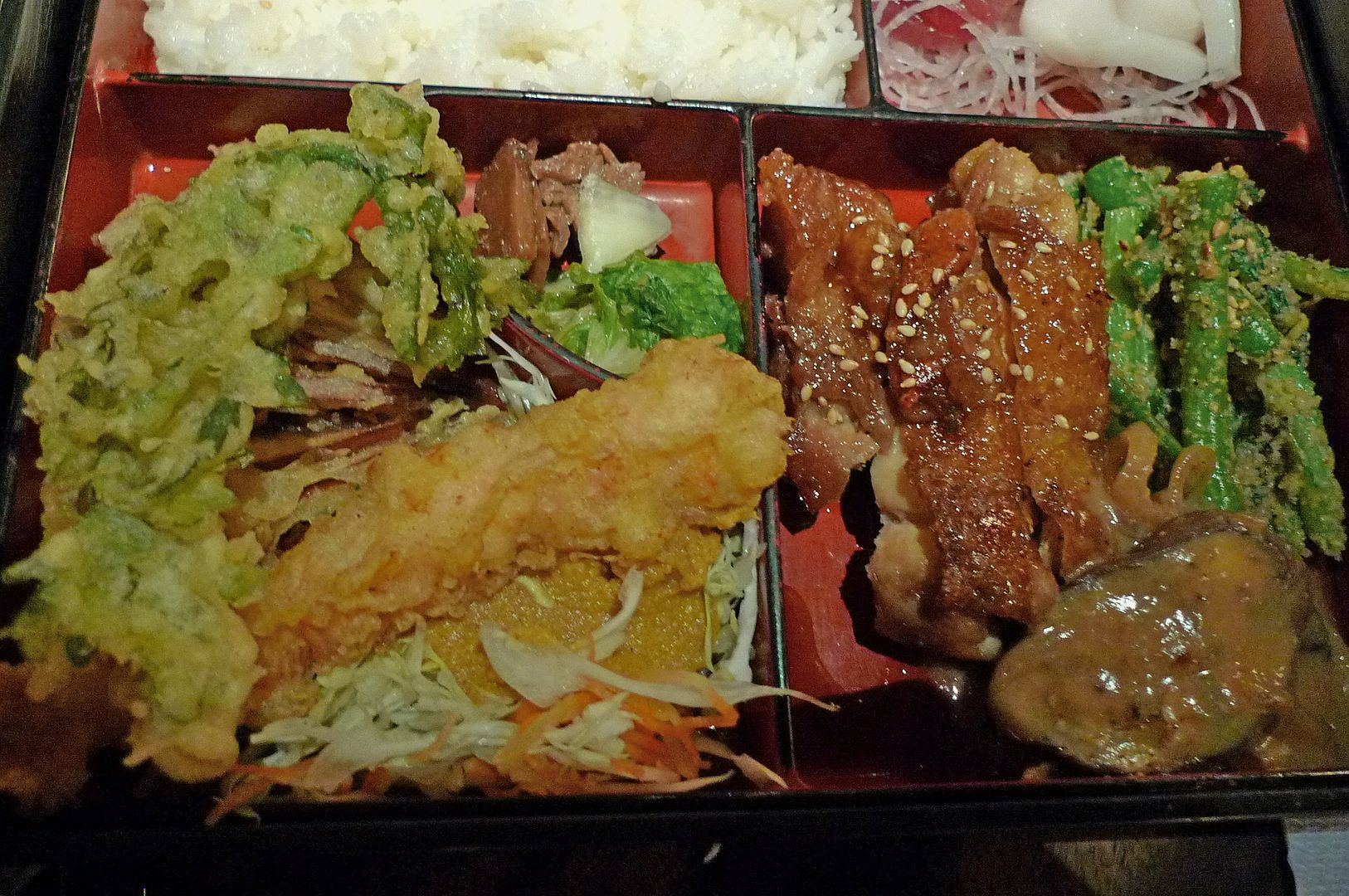 My other friend ate this. He told me the
chawanmushi
(right side of the photo) was yummy!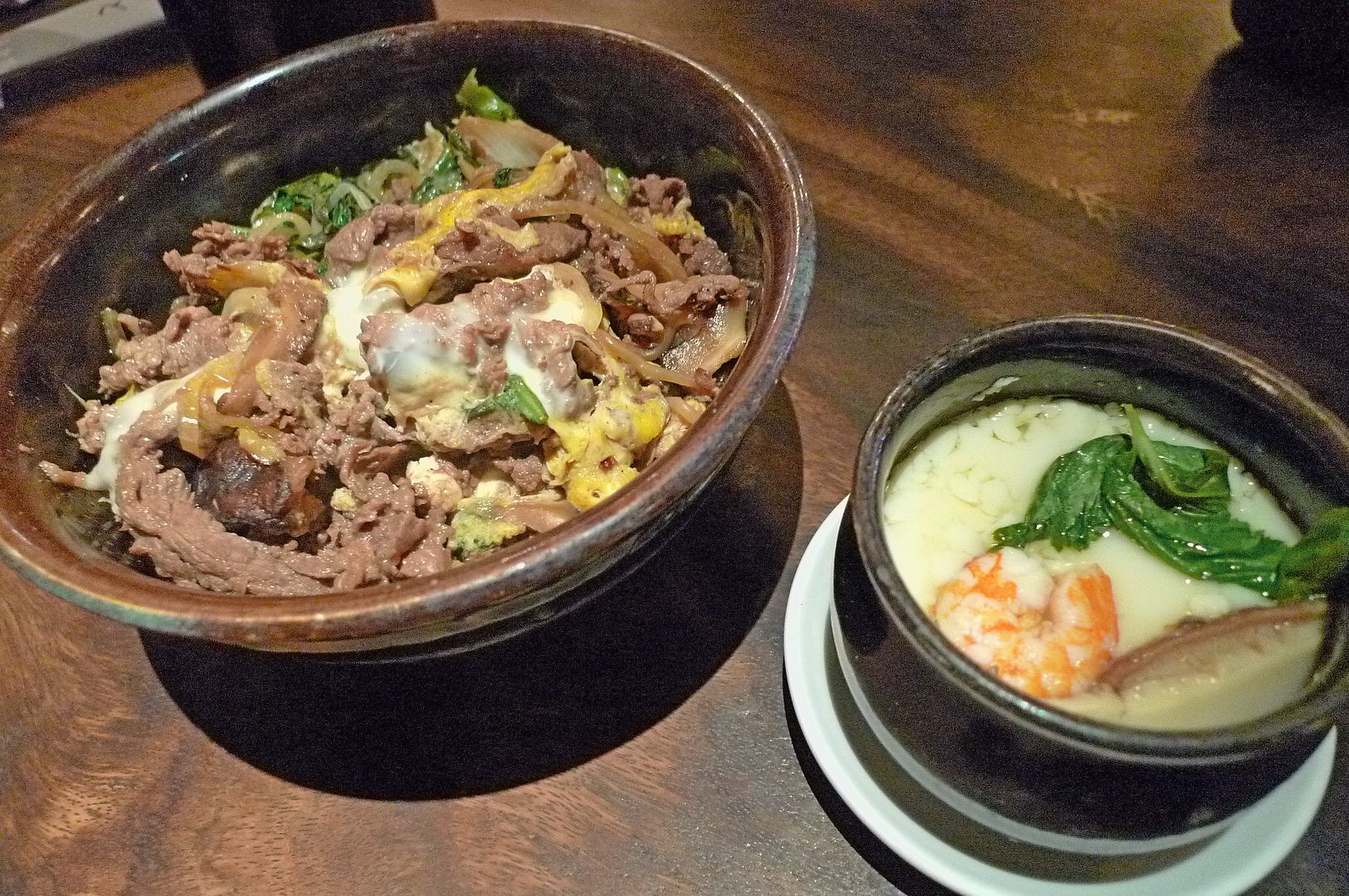 After dinner, we had a leisure walk along Jalan Seminyak before calling it a night.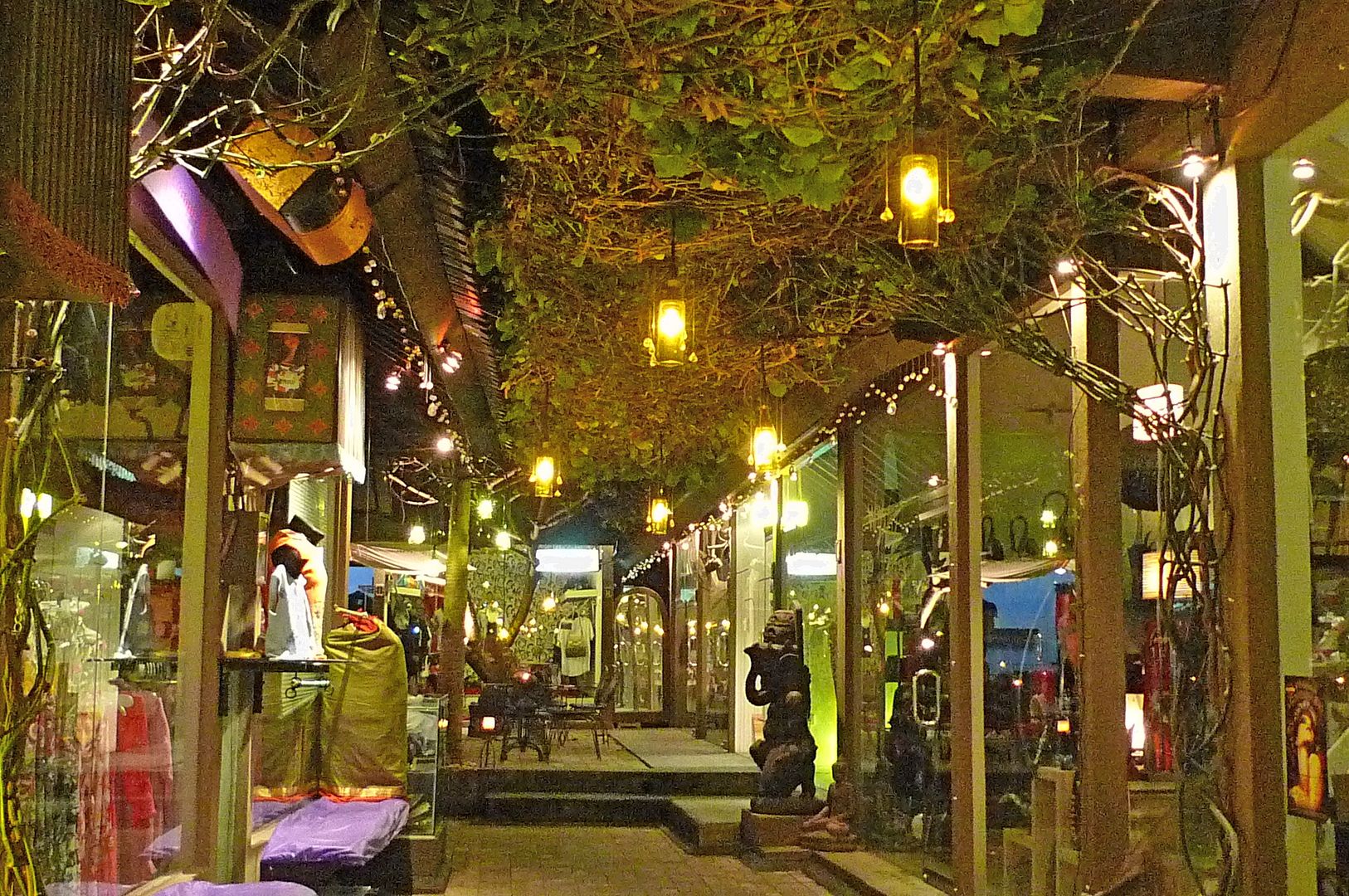 The next morning, we woke up early to go to the
Kumbasari Market
with the ladies at Denpasar. After a night of rest, both my female friends had completely recovered from their headaches the evening before.
The Kumbasari Market located near the river, is a three-level (if I remember correctly) building which houses lots of shops selling household wares, clothing, groceries and souvenirs. The shops selling similar items were grouped together which made it easy for us to compare prices.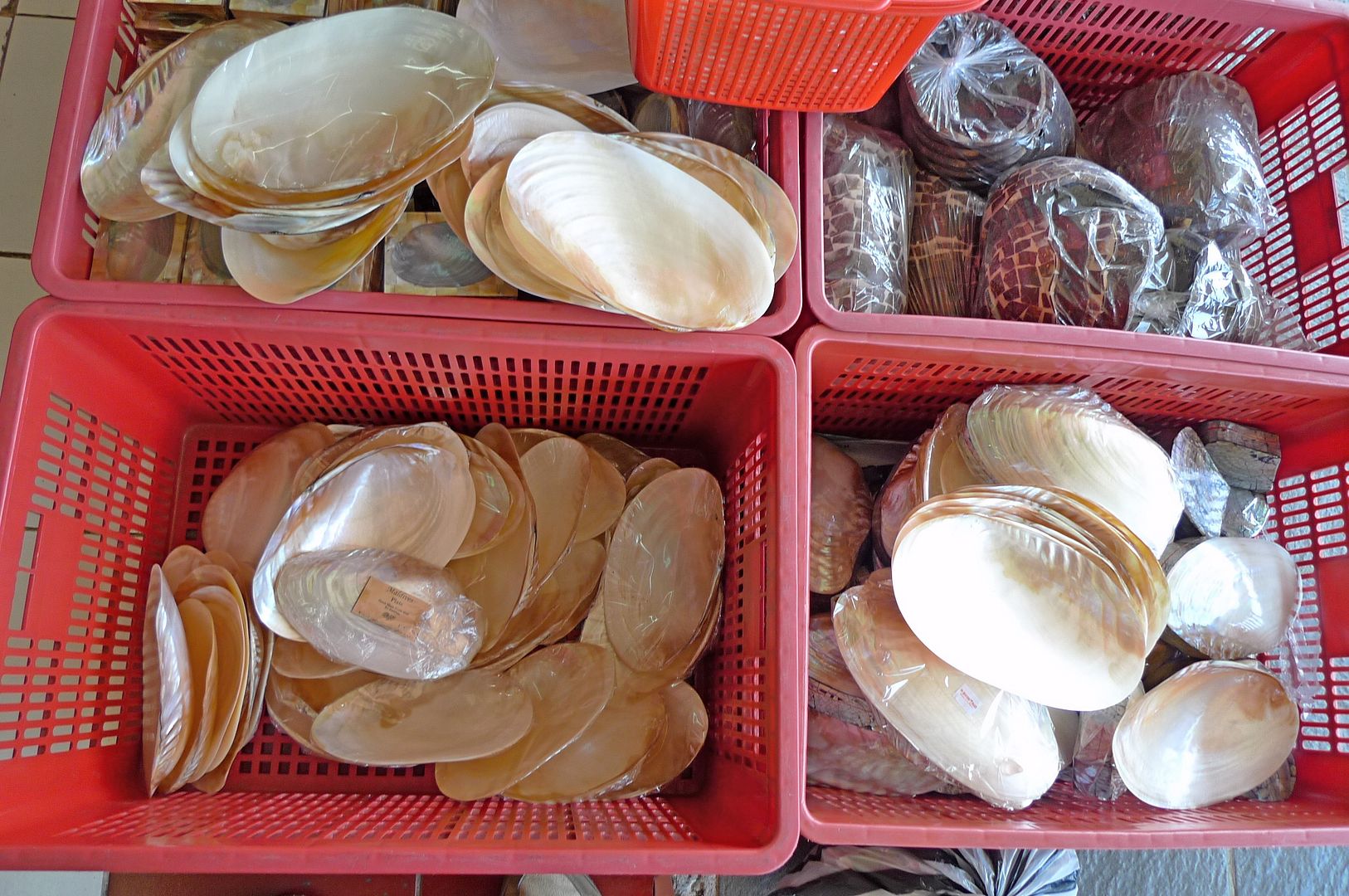 It was here that I bought the
Maldives plates
and also some Bali soaps souvenirs.
I almost wanted to buy this Balinese musical instrument that looks like the western xylophone.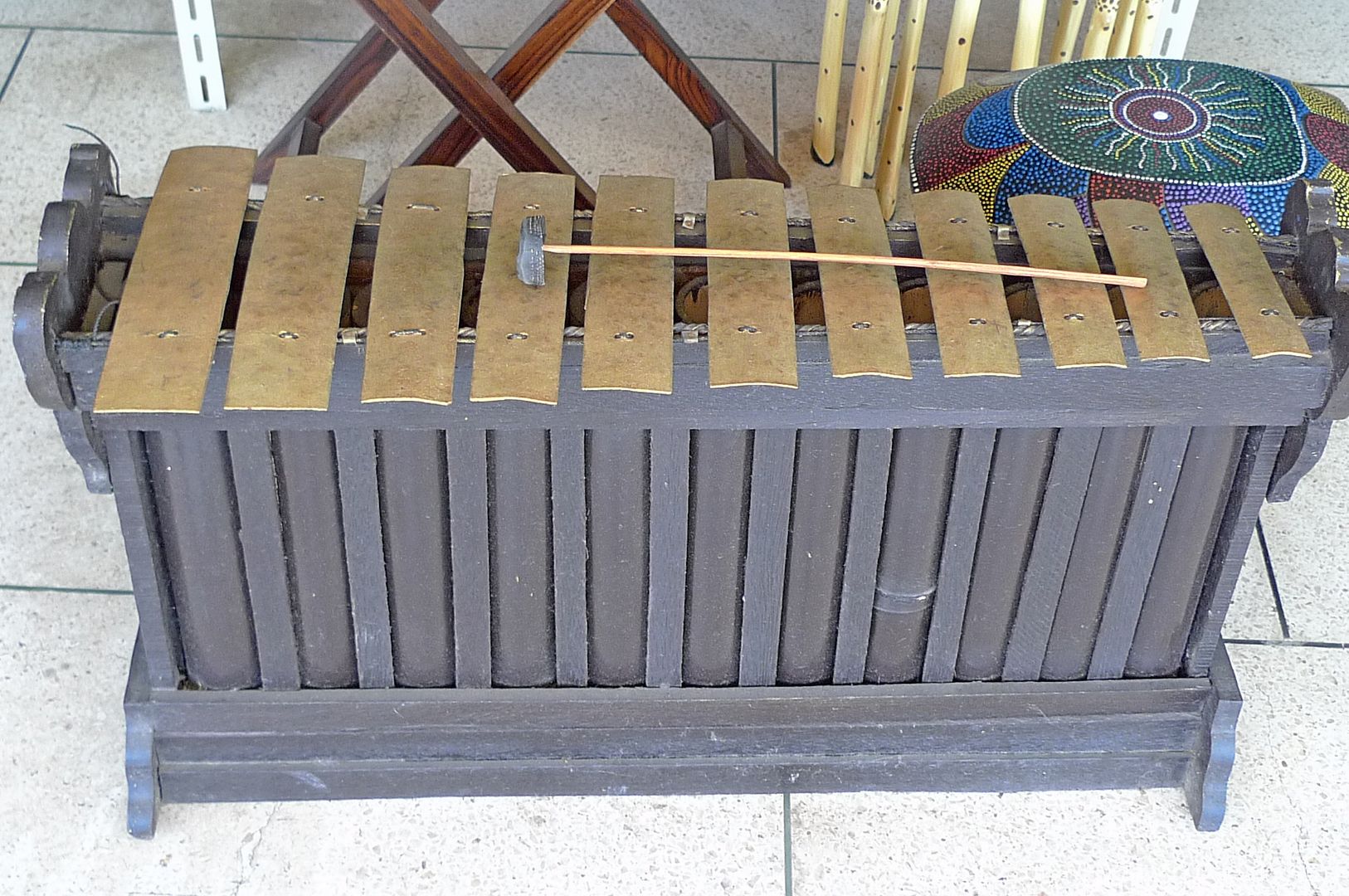 I tried playing on it and the sound instantly reminded me of the beautiful relaxing music I often hear during massage and spa sessions.
As we walked back to the car where our driver was waiting for us, I could not help noticing these Balinese ladies walking along the street carrying huge baskets on their heads.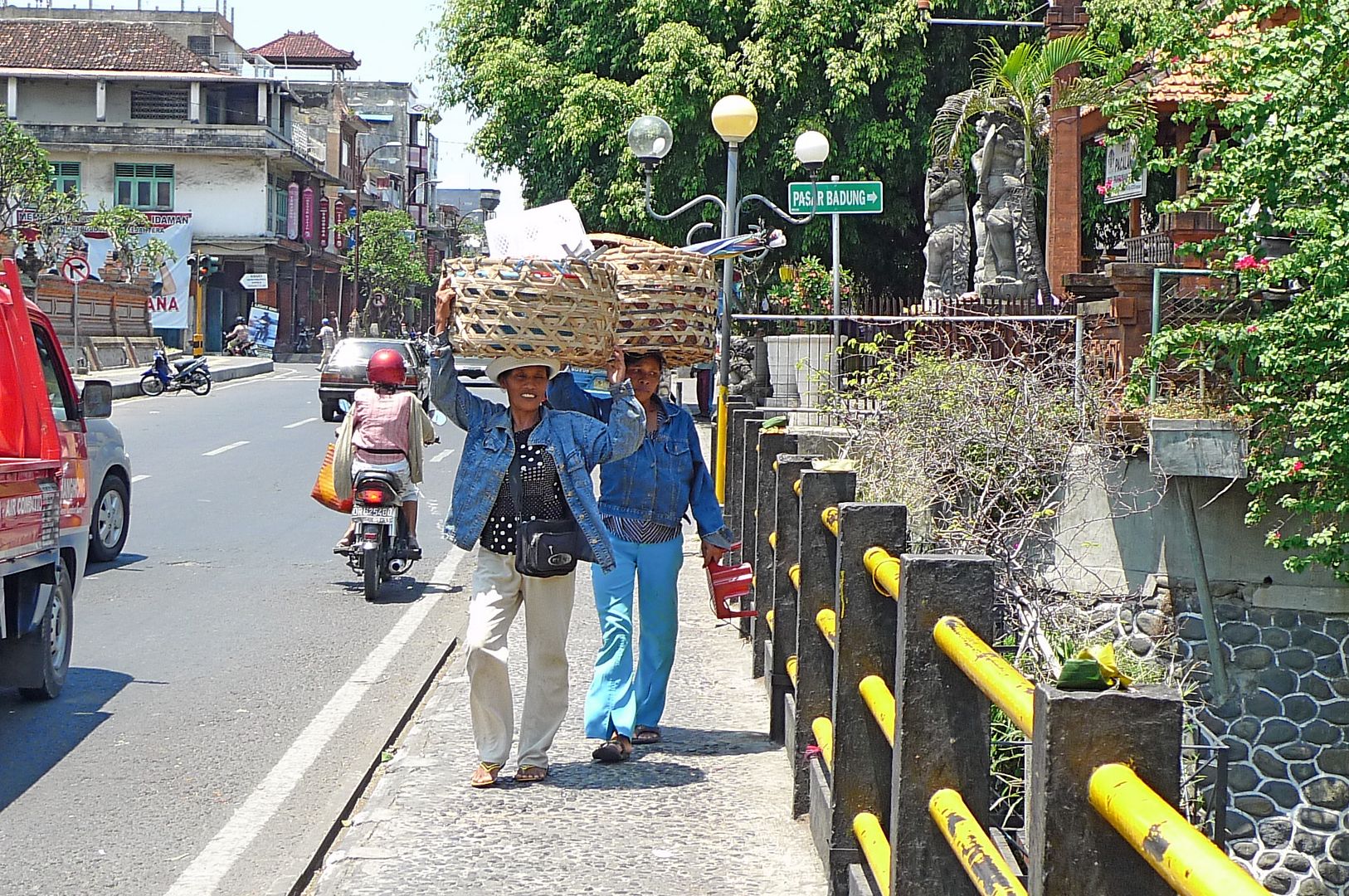 It was quite a common sight to see ladies with baskets or other stuffs on their heads in Denpasar.
One thing I noticed in Bali is the lack of petrol stations. I was wondering where do car drivers get their petrol from.
Then I saw this by the road side.
You can actually buy petrol in bottles and containers by the road side! If they did not write the word "Petrol Asli" there, I would have thought those were some form of alcoholic drinks! Haha!
Our plan for the day was to visit Ubud, the much talked about place in Bali. We planned to have our lunch at the infamous
Ibu Oka
to eat Bali's most popular food -
babi guling
or roasted suckling pig.
On the way, we stopped by
Batubulan
to look at the many sand stone statues and stone carvings.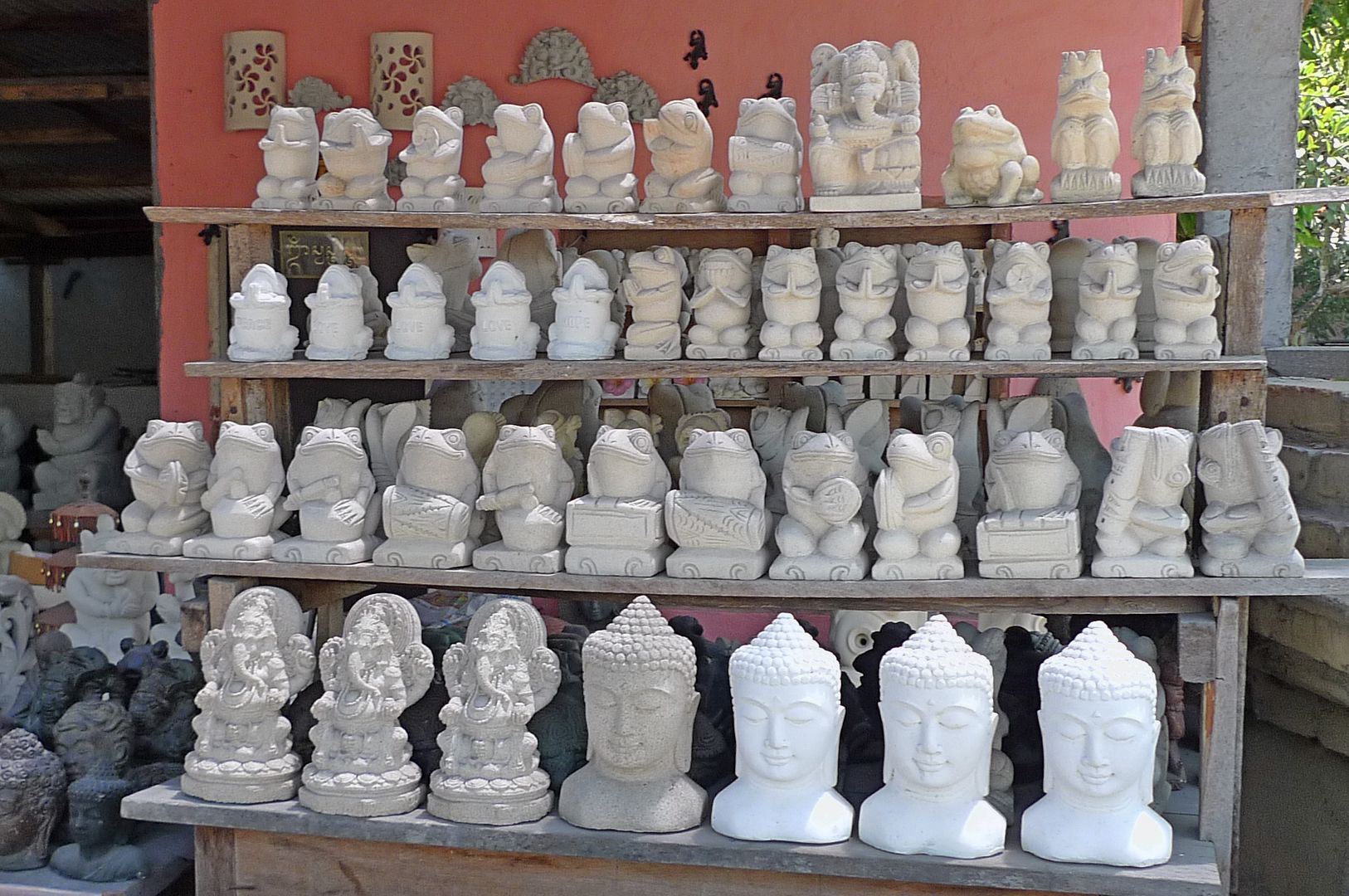 Batubulan is renowned for its stone carvings. You could see all kinds of stone sculptures lining along the road on both side. And all these were sold at cheap wholesale prices and I would dare say 5 to 10 times cheaper than those sold in Malaysia.
Do you like these cute frogs?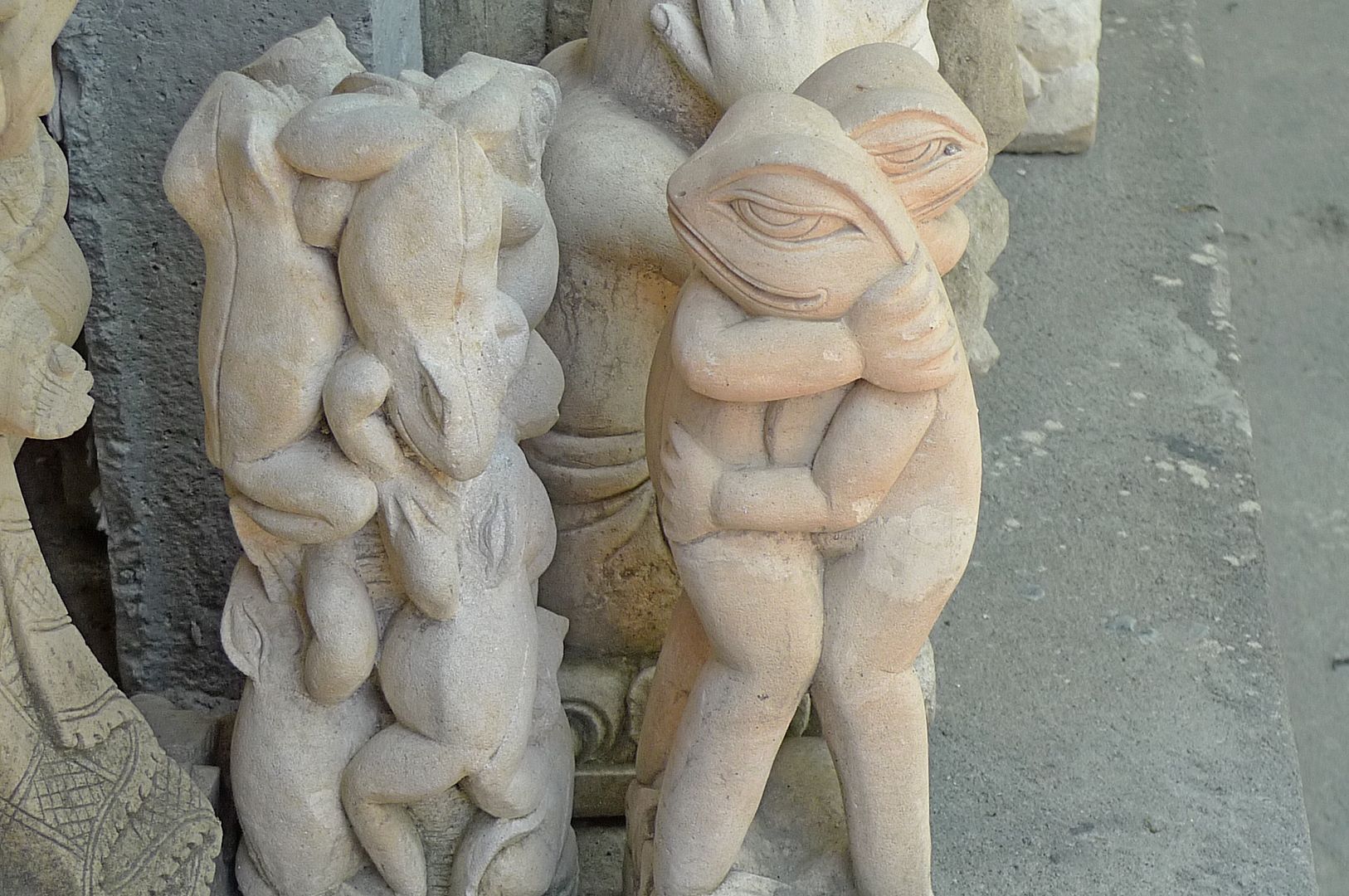 I wonder why the Balinese like frogs so much!
Hear no evil, see no evil and speak no evil!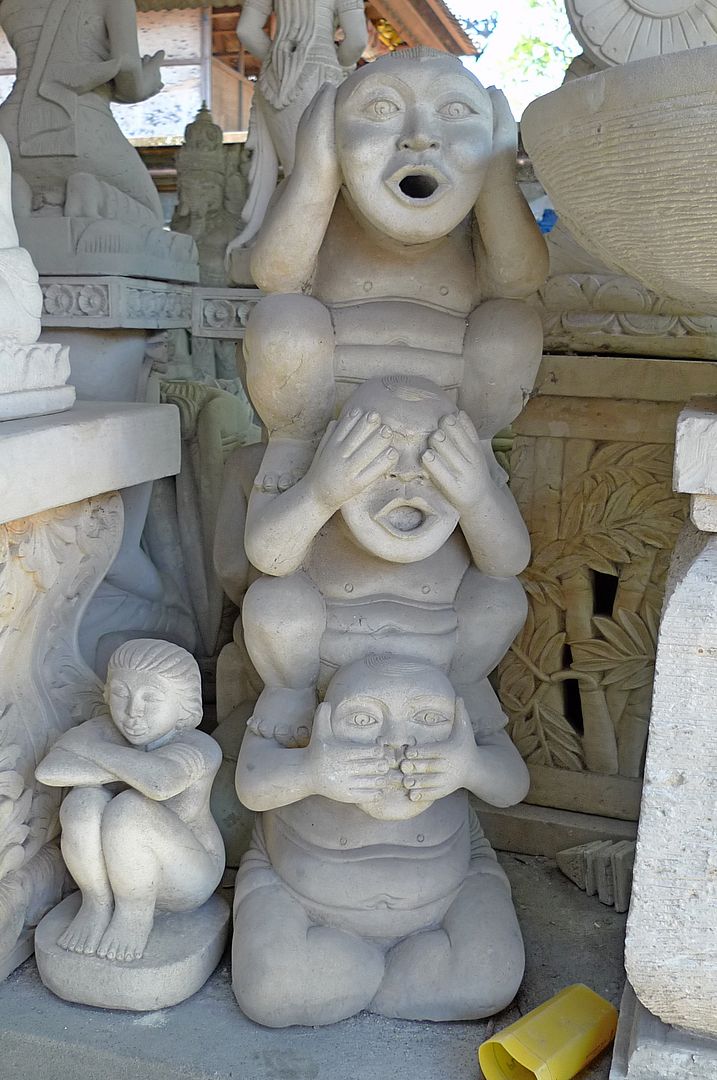 That would definitely be a topic of conversation if placed in your garden!
Traditional to modern sculptures of all sizes were available.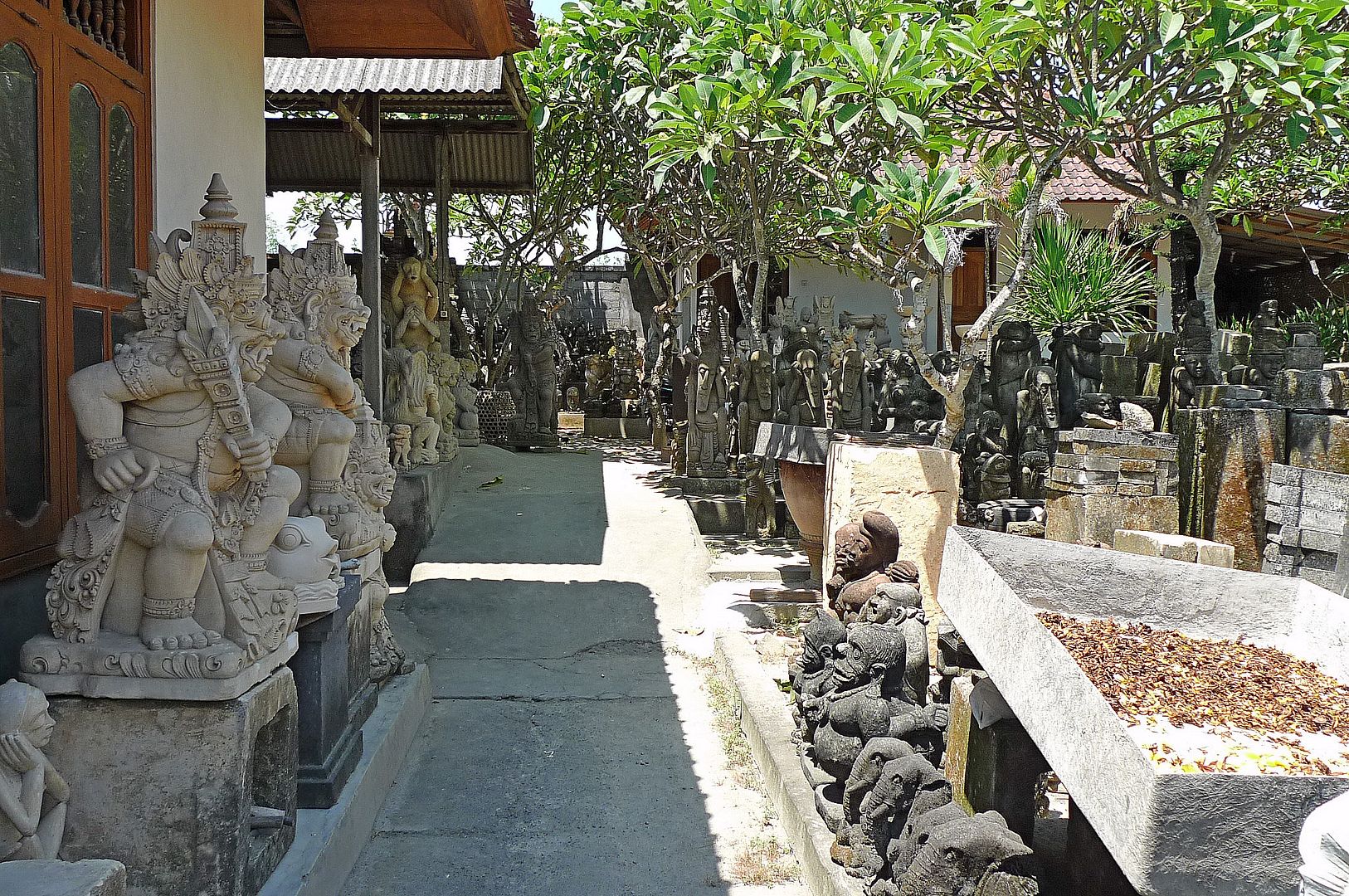 Nice Buddha statue !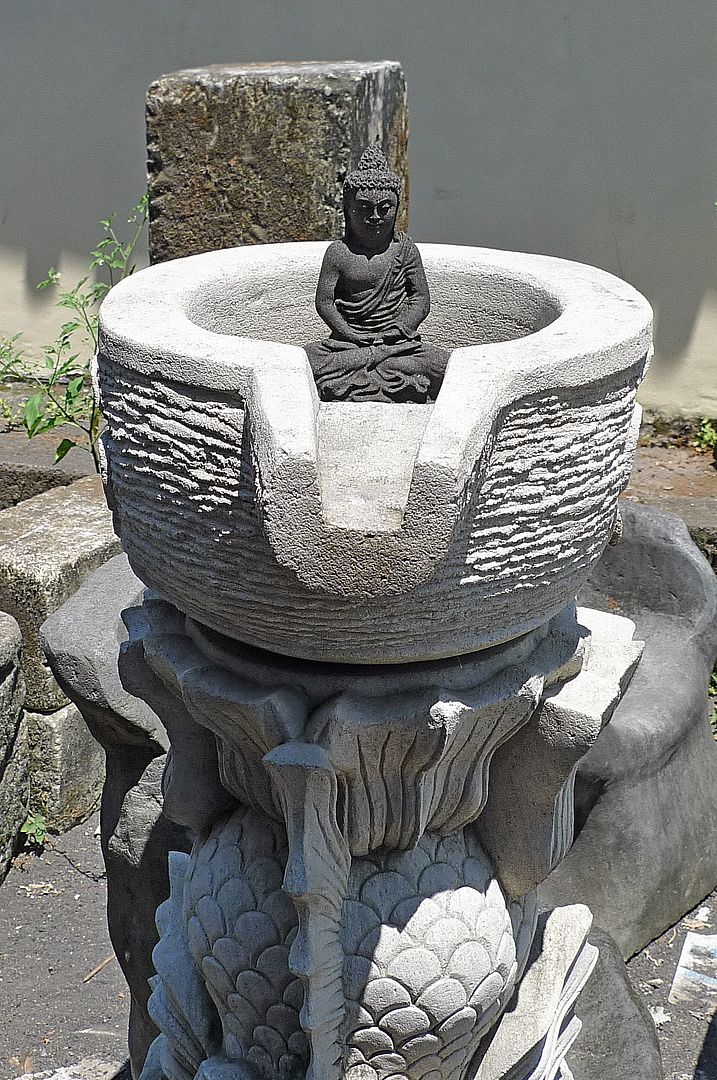 It seemed the craftsmen can make practically anything you request and even arrange to ship them to your address back home.
I should have asked the craftsman to make me a panda stone sculpture! Haha!
After spending almost one hour at Batubulan, it was time for us to head to Ibu Oka in Ubud for our babi guling lunch, which I shall blog about next!