After our enjoyable
massage at Jari Menari
, it was time for lunch. We did not intend to travel too far and so we settled for this famous restaurant called
Made's Warung
.
Located at Jalan Seminyak, which was just down the road from Jari Menari, Made's Warung was actually established way back in 1969 as a roadside stall and since then became a cosmopolitan restaurant and a social meeting venue for expats and tourists alike.
There were actually two outlets - one in Seminyak where we went, and the other one in Kuta near to Hard Rock Hotel.
The decor was quite interesting here although I did not take many photos!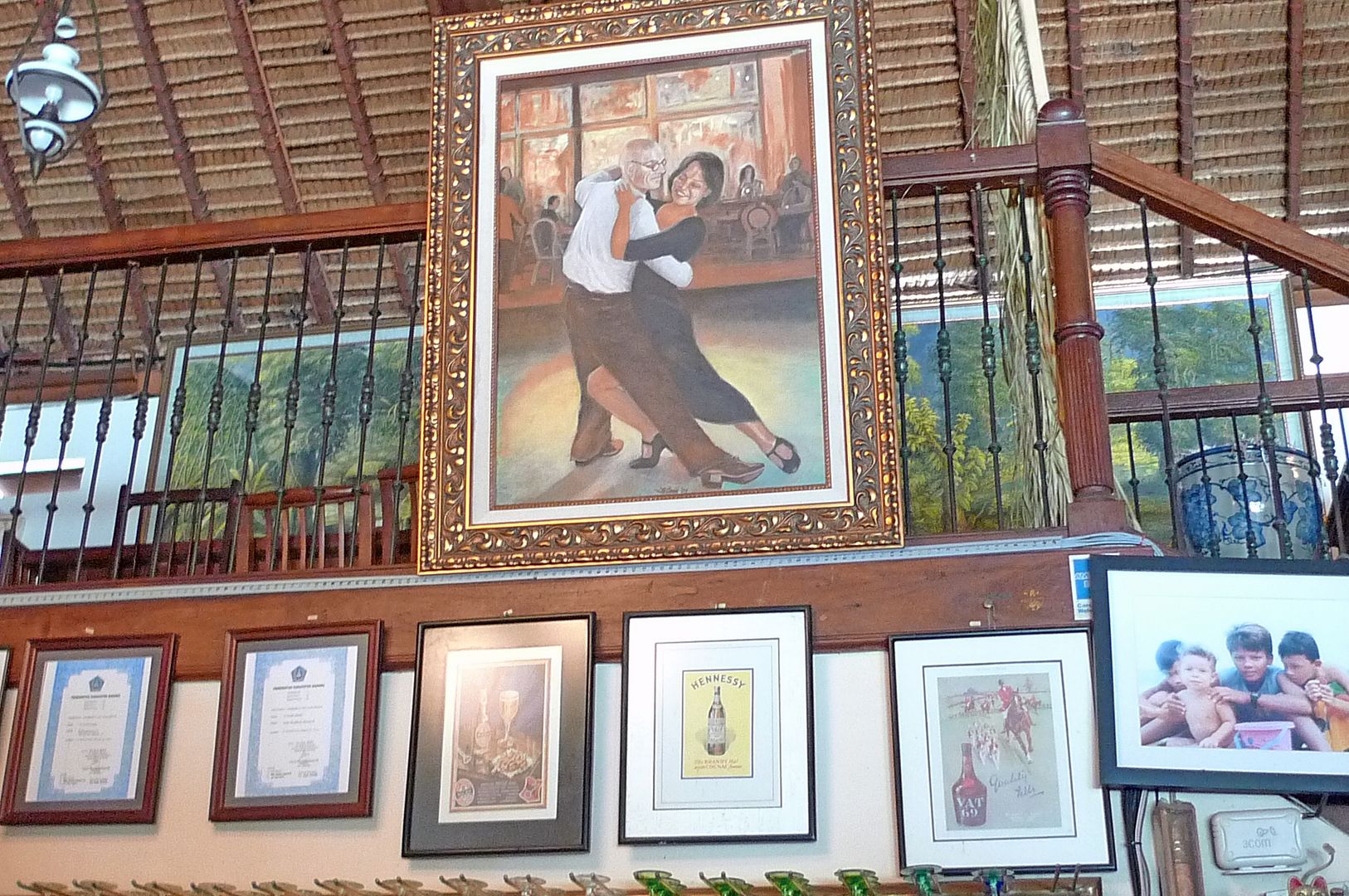 I had wanted to try Bali coffee since the very first day I touched down in Bali, but did not have the chance to do so. And so when I saw there's Bali coffee in the menu, I immediately ordered it!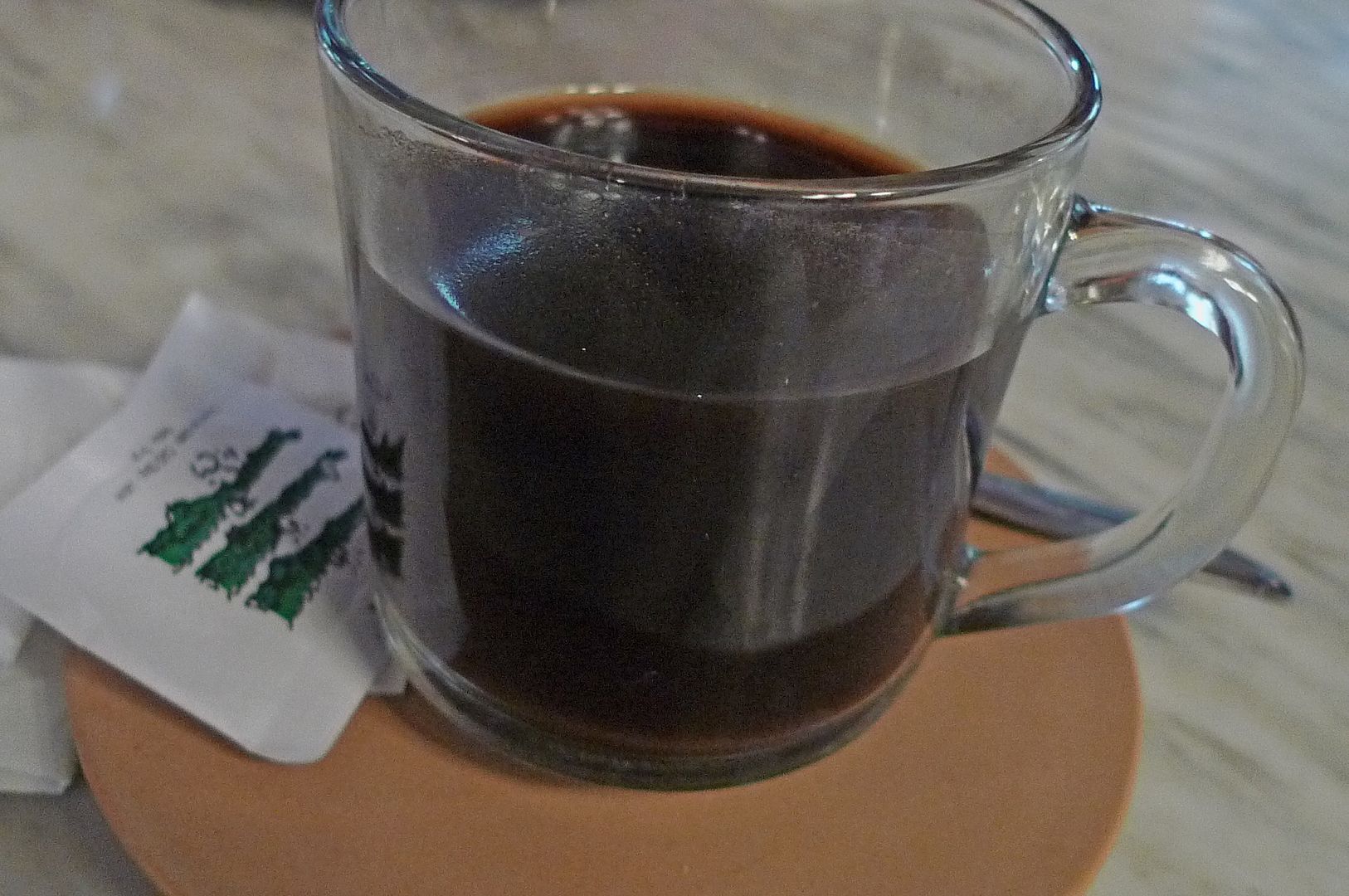 I am not a huge fan of coffee, but I was not impressed with this Bali coffee. I think I have drank better coffee elsewhere!
They have Western, Japanese, Indonesian and specific Balinese food on the menu (quite an extensive variety I would say!) but we decided to go for Indonesian food.
We each ordered a plate of Nasi Campur (mixed rice).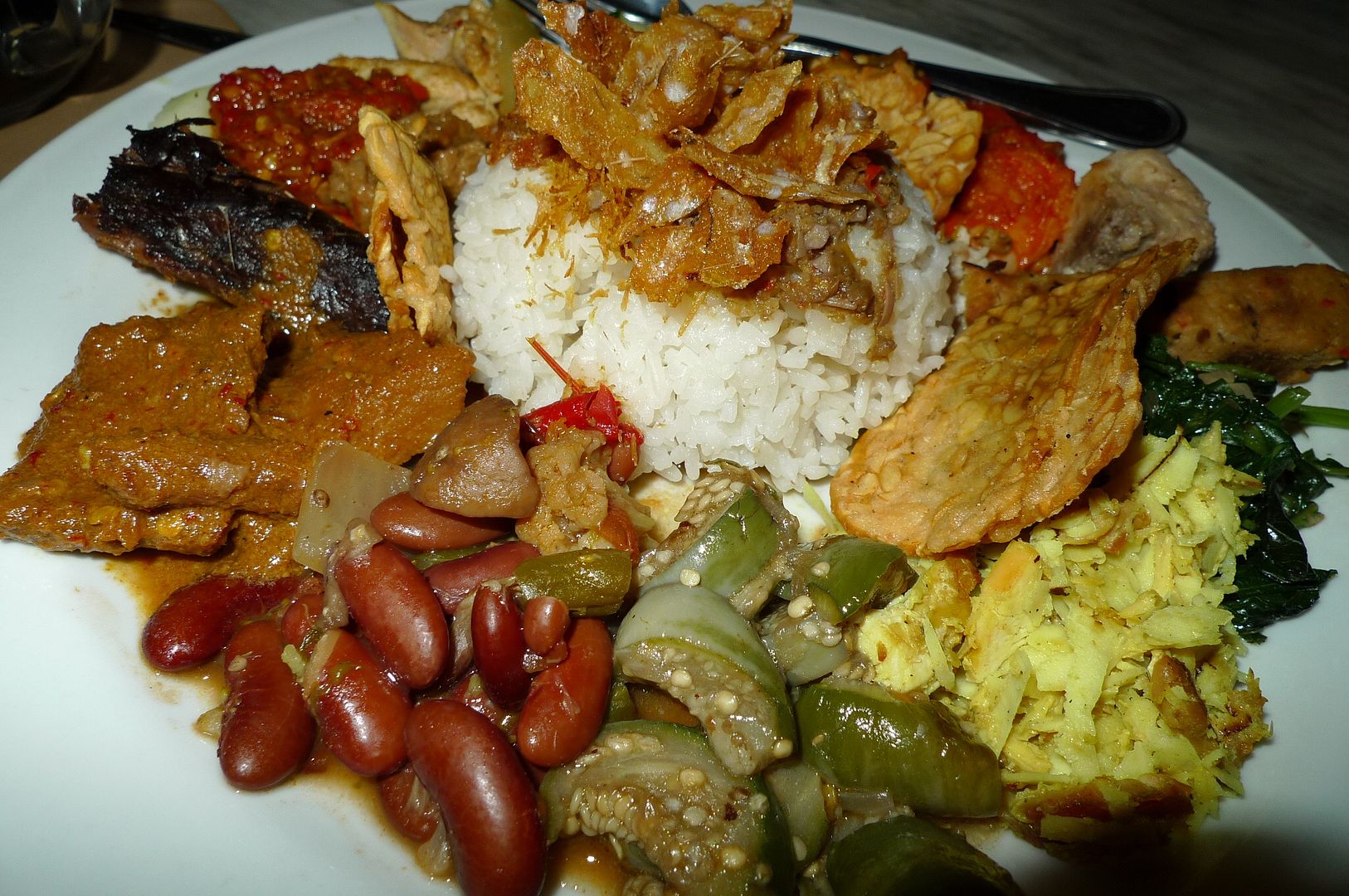 And in addition to that, we ordered a plate of Nasi Goreng (fried rice) ...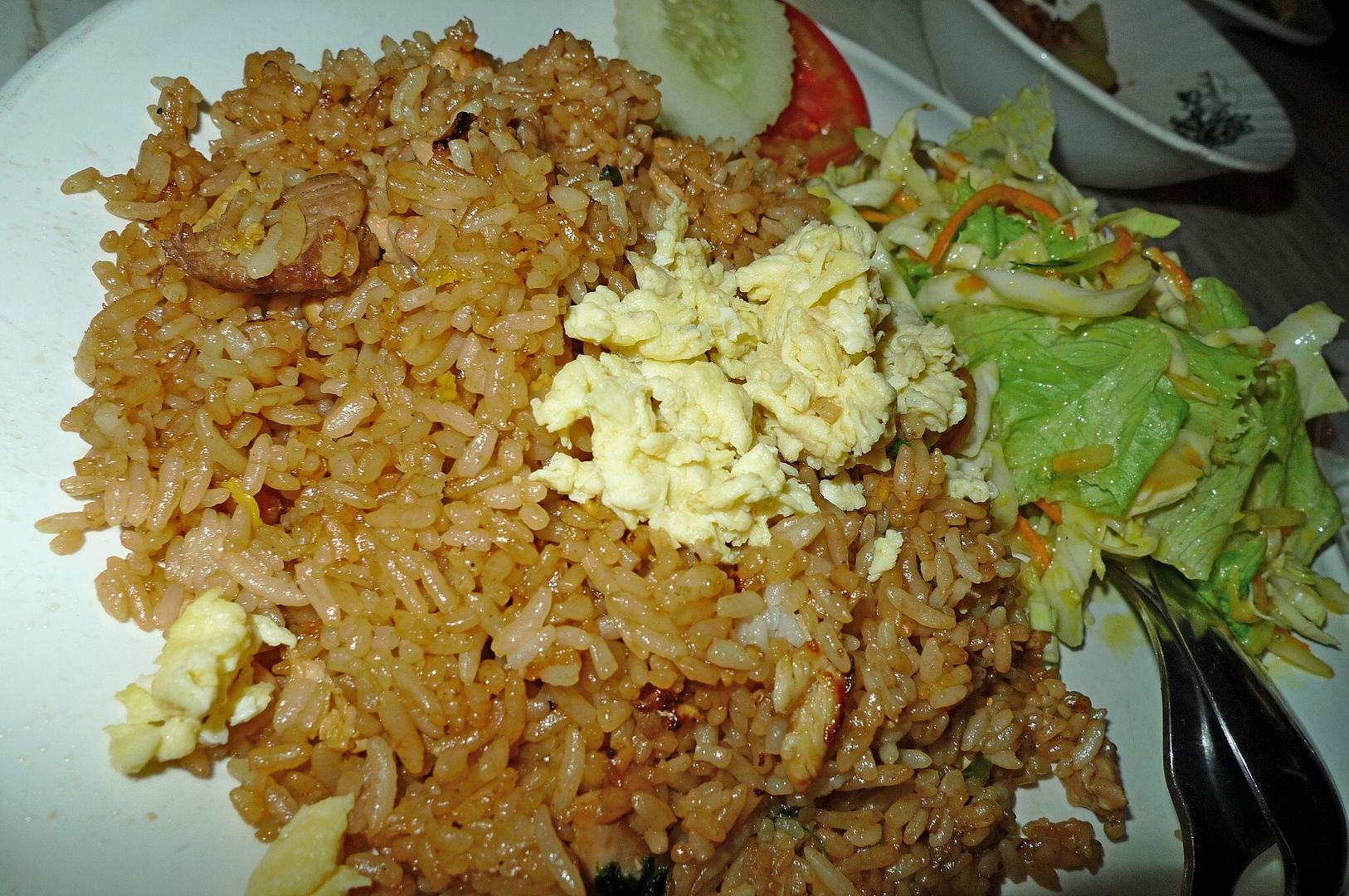 Curry chicken (or is that beef? Can't remember!)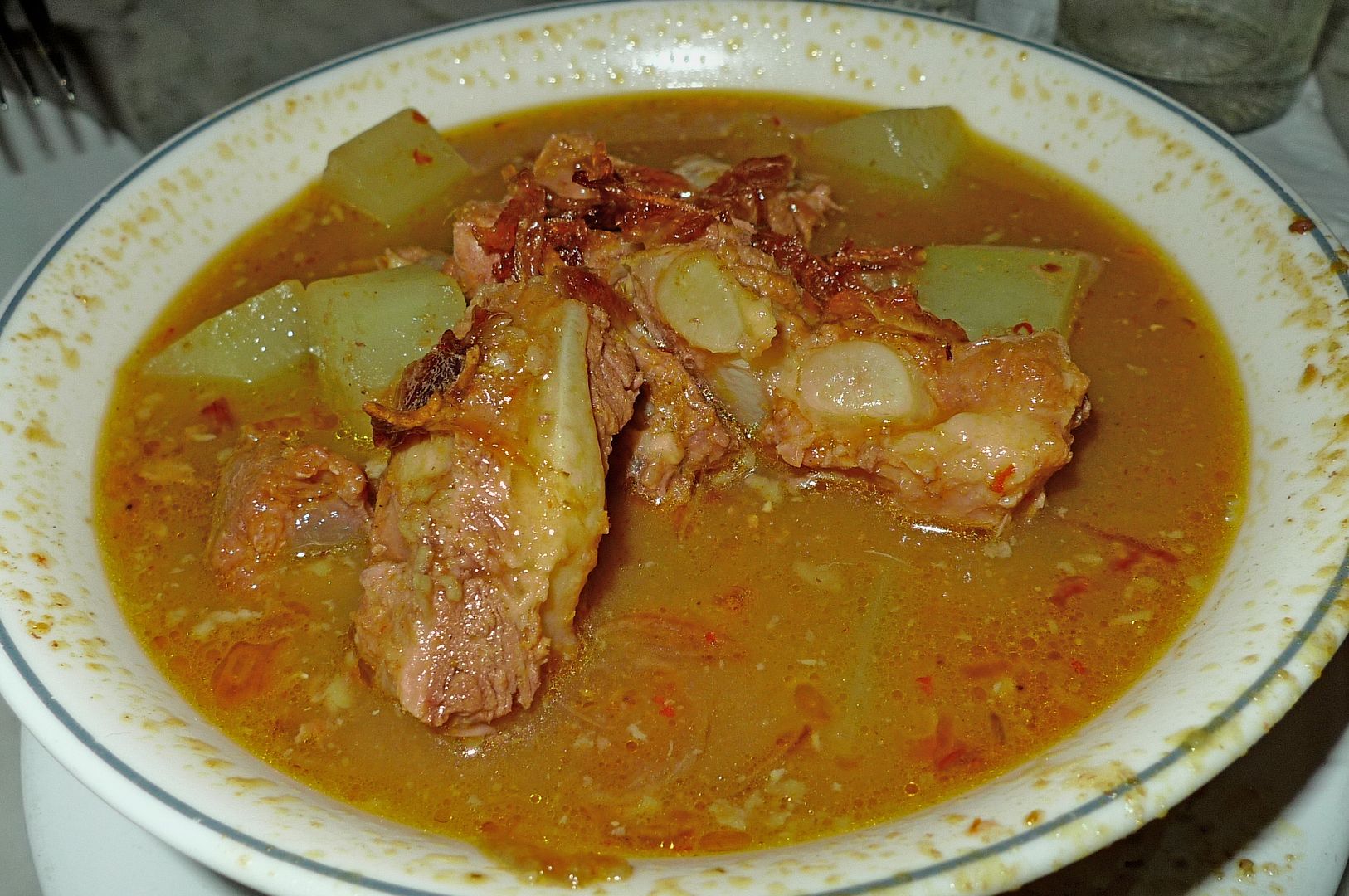 and Gado gado (vegetables in peanut sauce)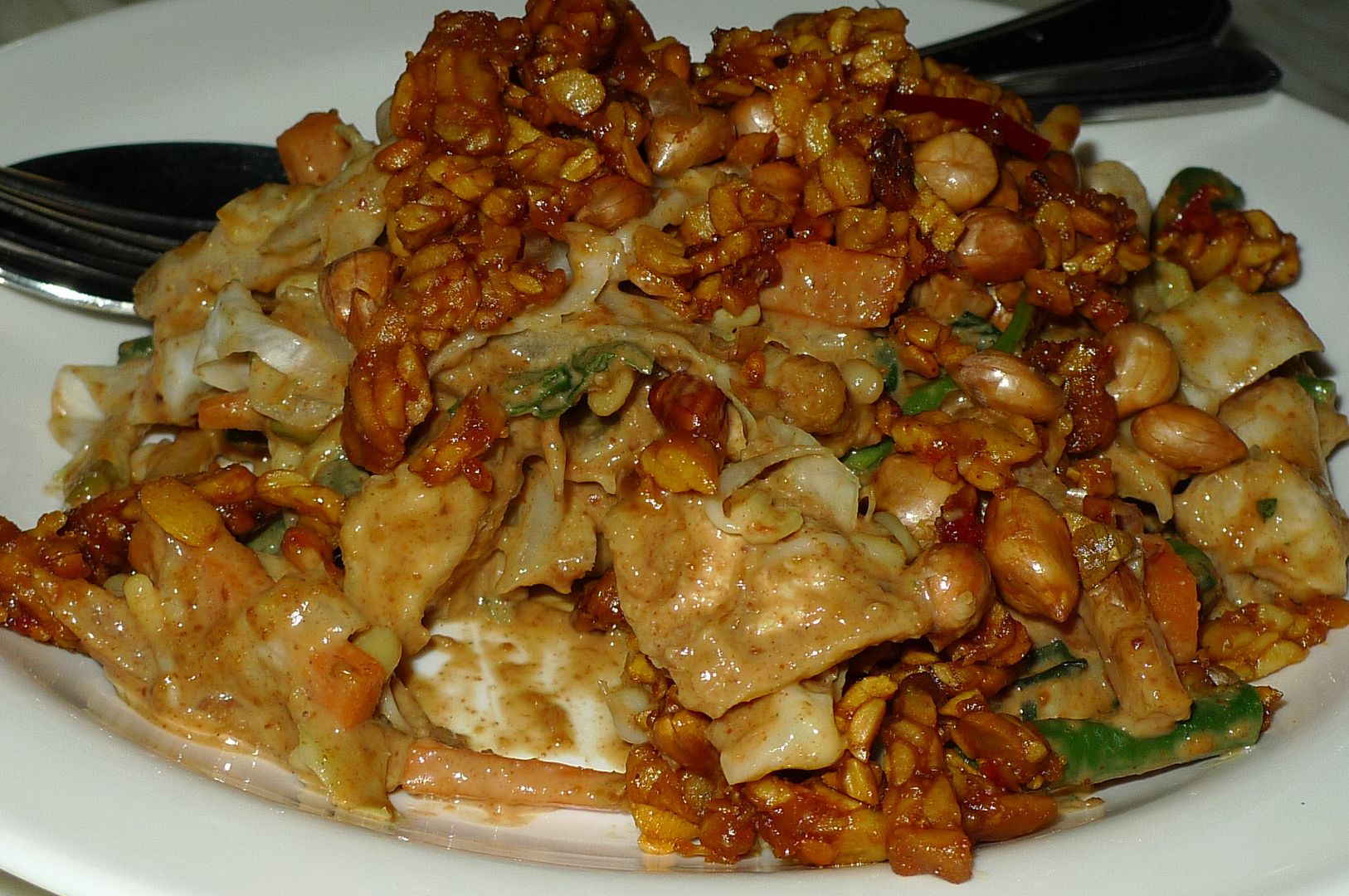 I would say the food here was pretty average, nothing that would make me want to come back for more. I did like the gado gado though - maybe because I am a sucker for peanut sauce, haha!
The price was also slightly on the higher side, though still pretty reasonable.
But one thing I liked was their wide varieties of keropok (crackers)!
I bungkus (take-away) quite a few packets of keropok but not before trying each of those keropok first! It's a good thing they allowed me to sample the keropoks!
Would I return to this restaurant if I ever go to Bali again? Probably not, but then again I would still recommend it if you have never dined here before.
Coming Up Next : I Didn't Listen To Rumours So I Went Trattoria!