After a good lunch of
babi guling at Ibu Oka
, we walked around Ubud and did some shopping.
Below is the street right in front of Ibu Oka restaurant.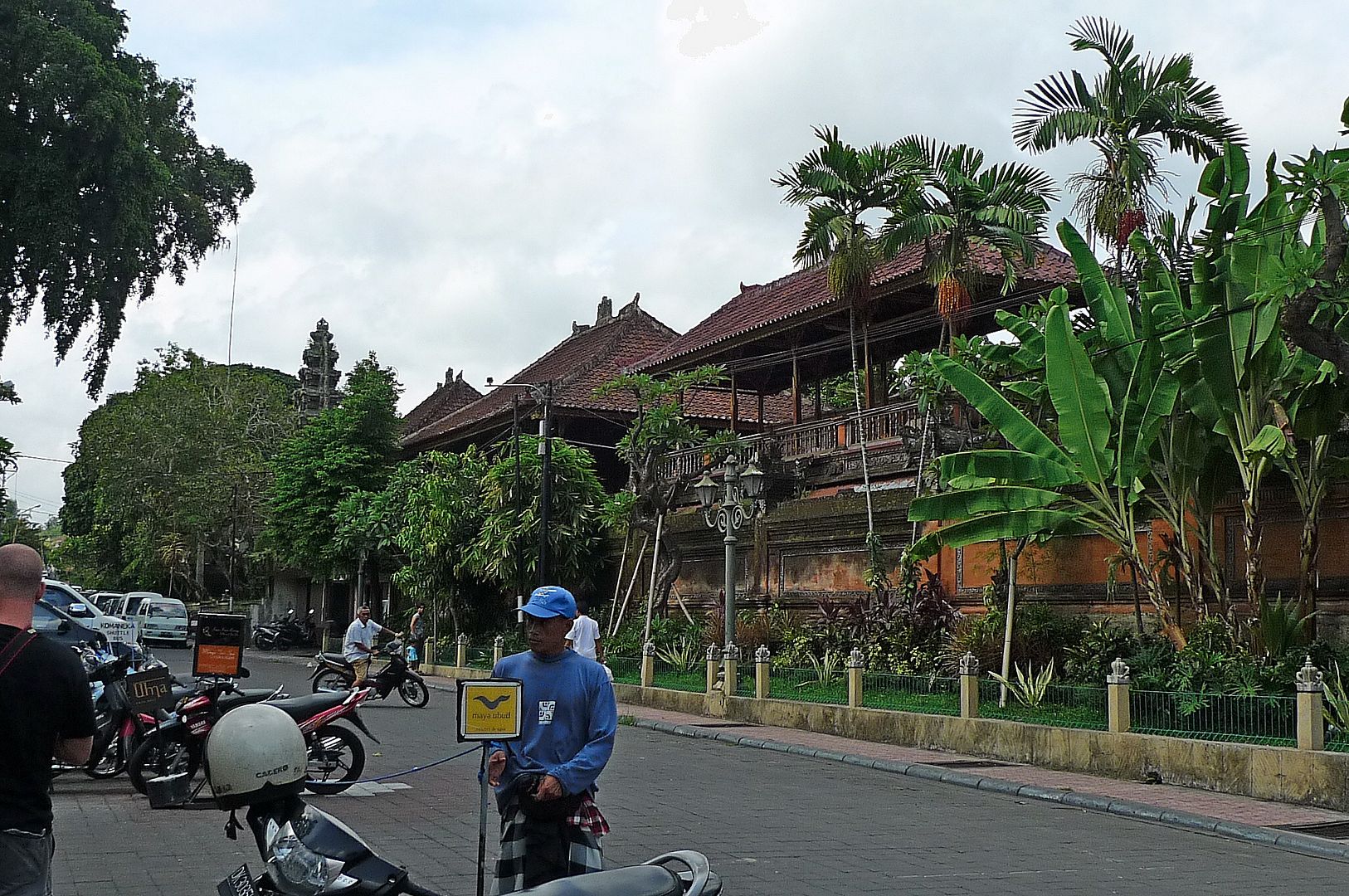 A little further up the road, I could see many people entering a grand looking archway.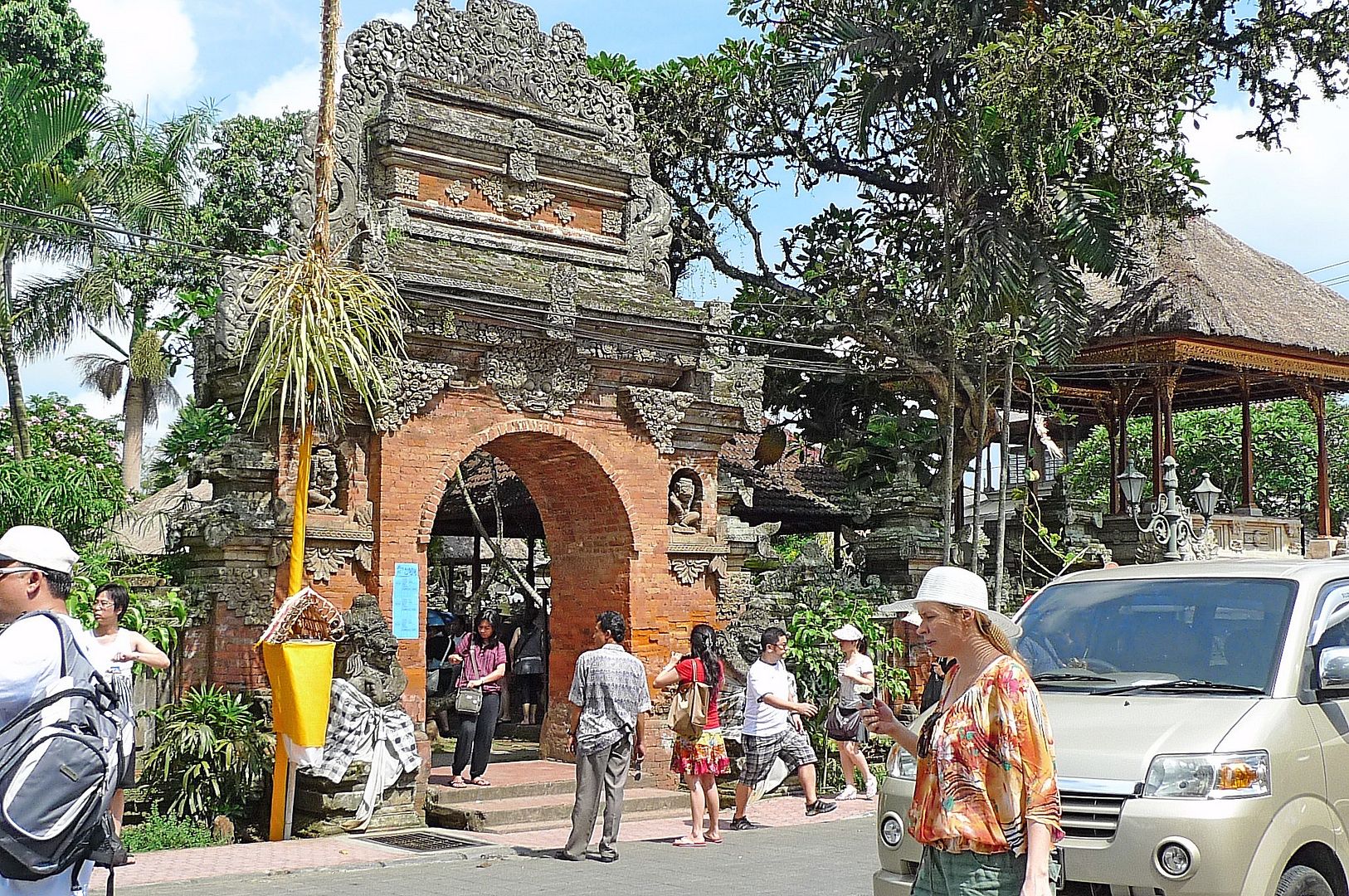 We did not go in there, but I learnt that it was the entrance to one of Ubud's Royal Palaces. Known as
Puri Saren Agung
, it seemed that this palace also served as a place for public dance performances and also operated as a small homestay style hotel.
We walked pass this palace and across the junction to one of Ubud's most famous road, the
Monkey Forest Road
.
There were a lot of shops along the whole length of this road and we spent the whole afternoon going from shop to shop.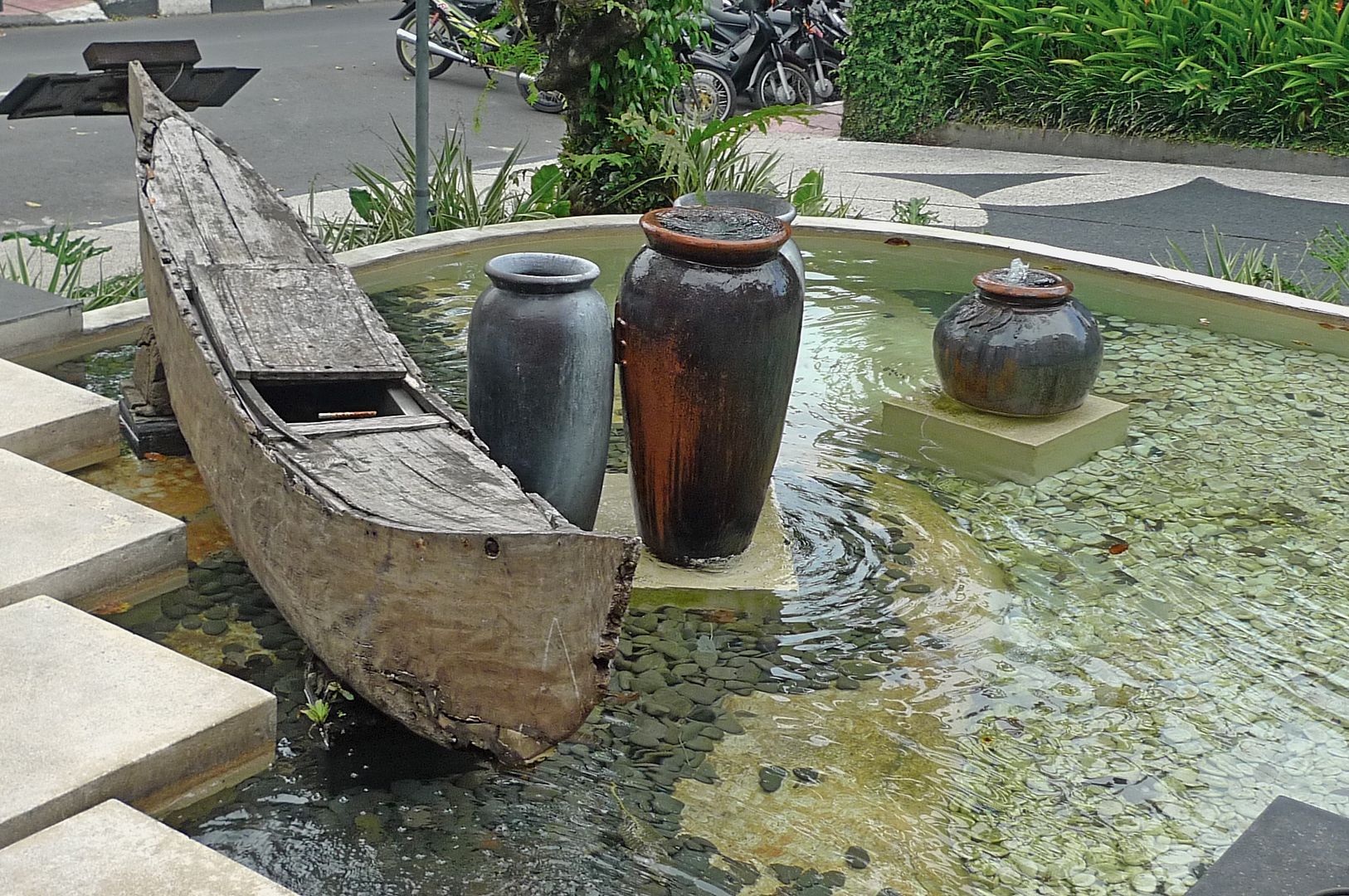 I passed by a nice restaurant and took some pictures of its outdoor garden and pool.
This is how the Monkey Forest Road looks like with dozens of shops lining both sides of the street.
There were many souvenir shops and restaurants here. It was really relaxing walking along this road.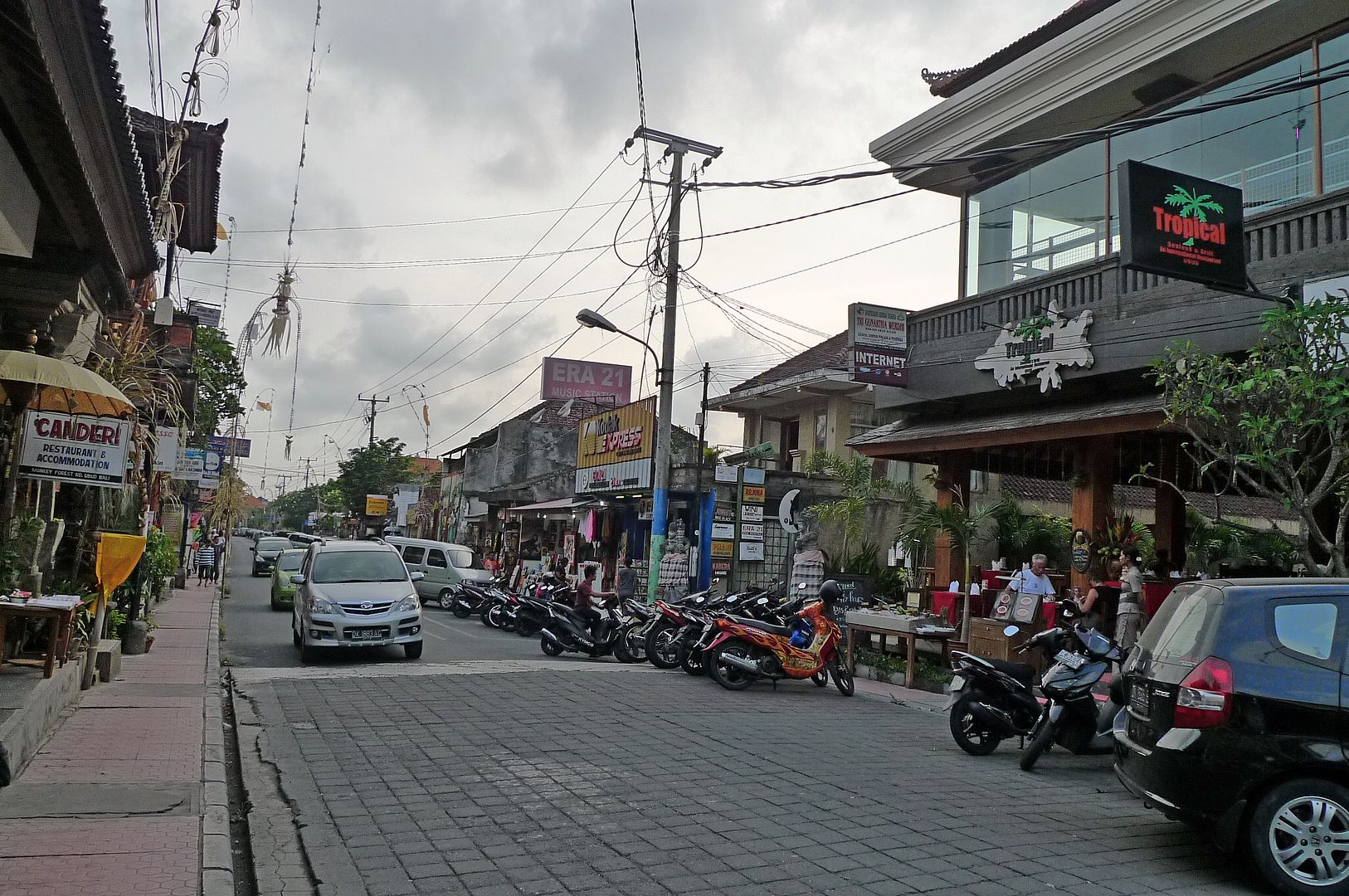 We also passed by what looked like a theatre building to us.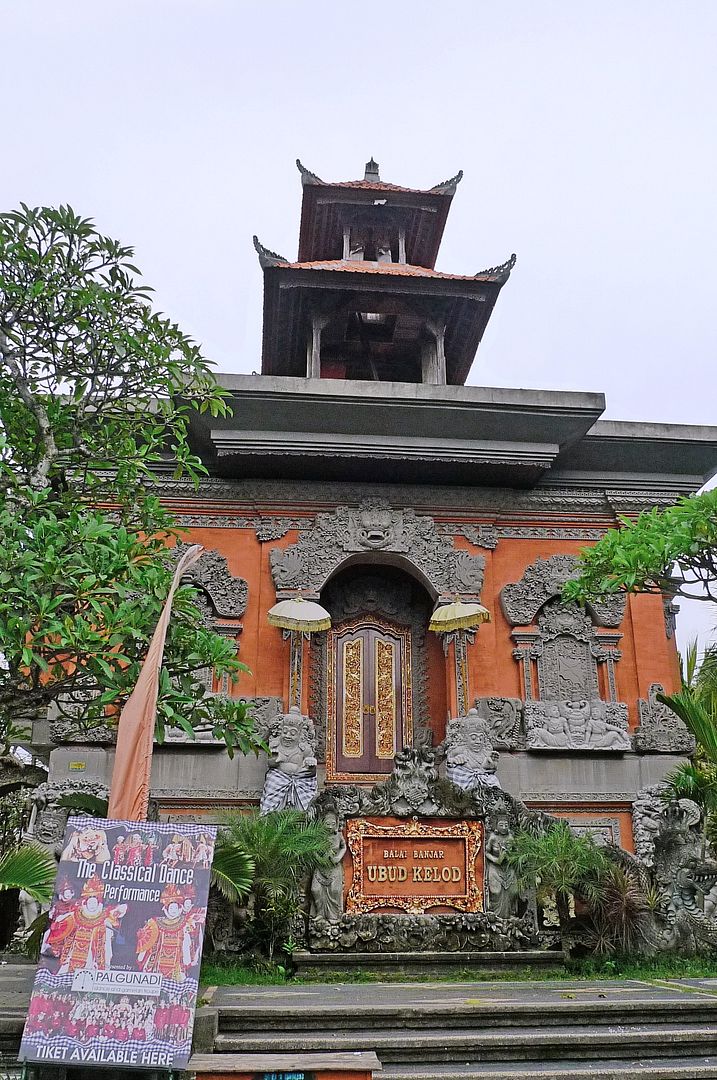 I was amazed by the number of interesting looking statues and sculptures outside this shop I just had to take a photo of it.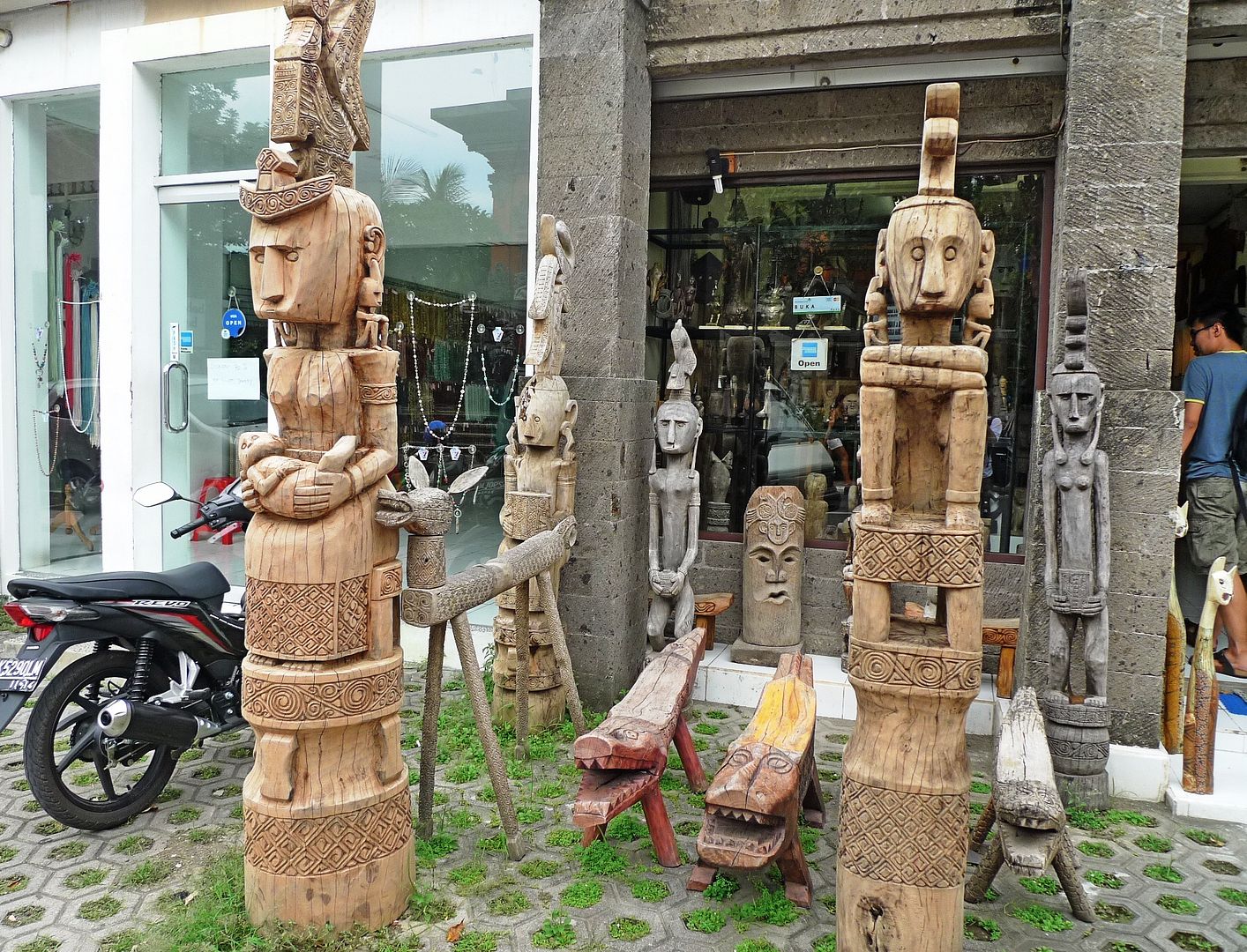 The shop owner, on seeing me taking photos of the sculptures, quickly ran out and told me that photo-taking was forbidden. Oh well, at least I managed to take one photo.
Towards the evening, we went over to the market place where all types of souvenirs were sold. I did not take any photos there as the market was cramped with people!
Finally, it was time for dinner and we had already decided on the place to eat - the infamous
Bebek Bengil
located at
Jalan Padang Tegal
which was not very far from Monkey Forest Road.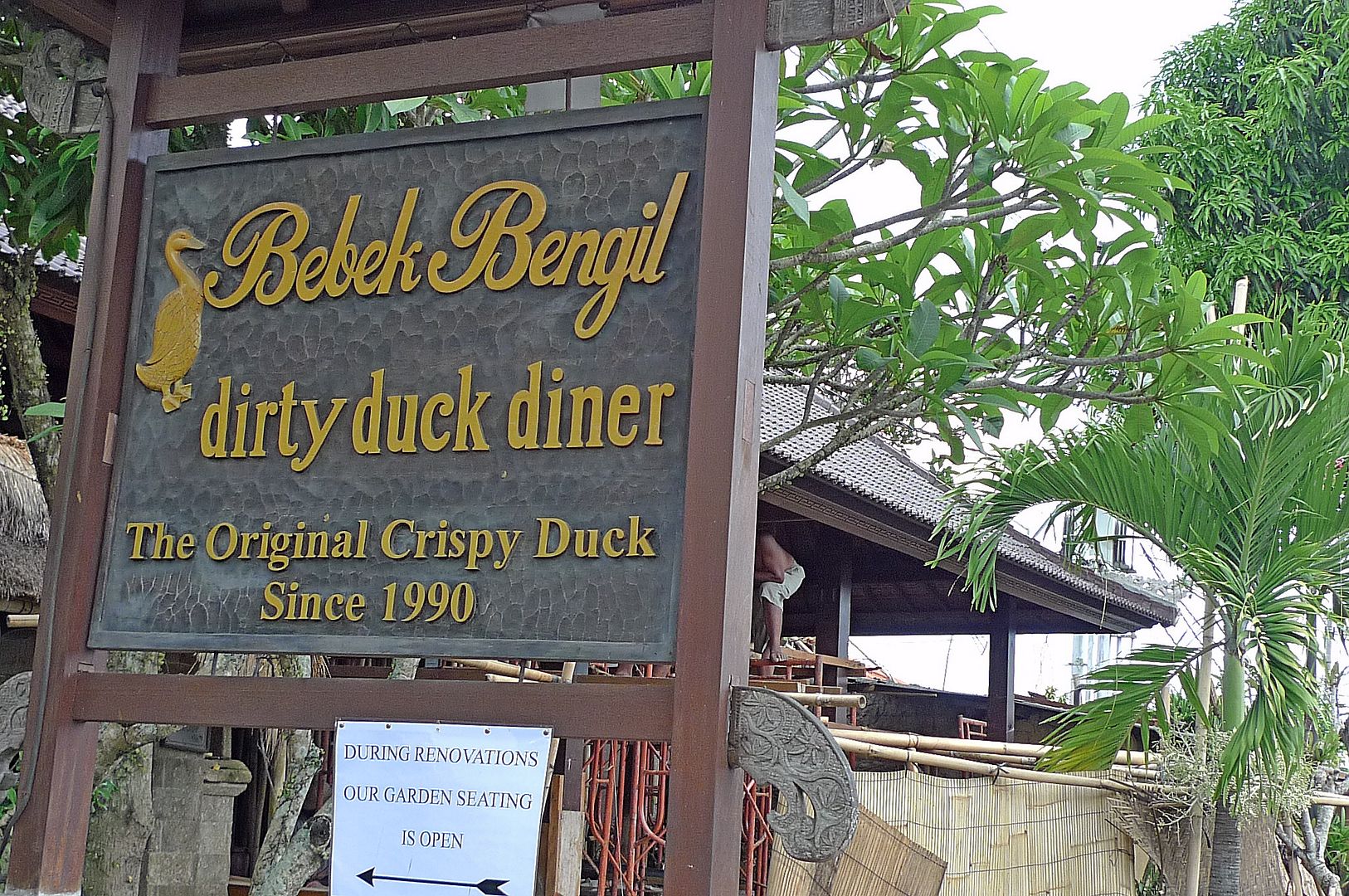 Also known as
Dirty Duck Diner
, this restaurant serves Bali's most famous crispy duck since 1990.
Why the name Dirty Duck, you may wonder?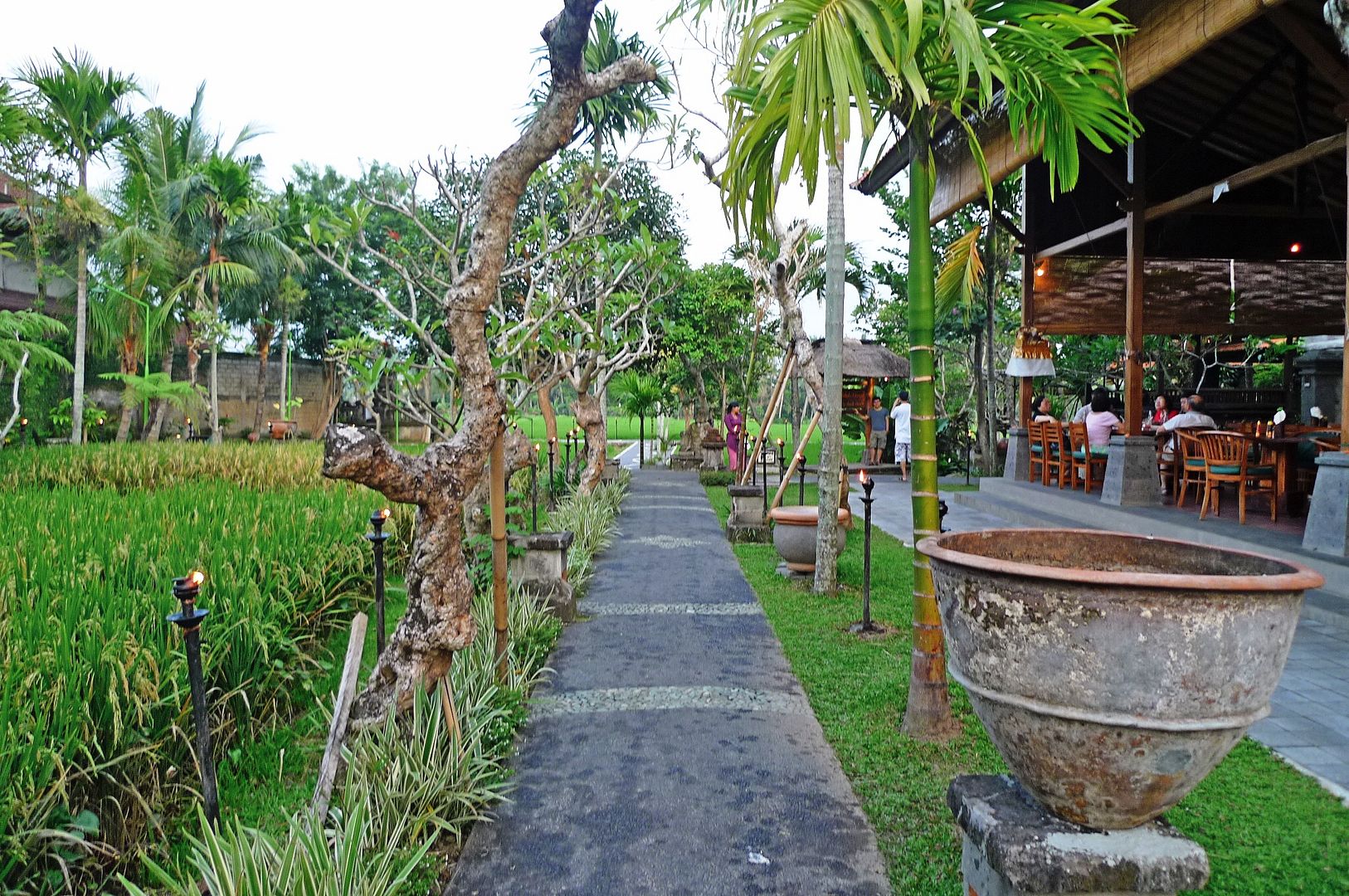 Well, it seems that while the restaurant was being built, a flock of ducks from the rice fields nearby ran quacking and squawking into the restaurant leaving muddy footprints all over the place. And since the ducks were considered the restaurant's first customers, the name Dirty Duck Diner was used.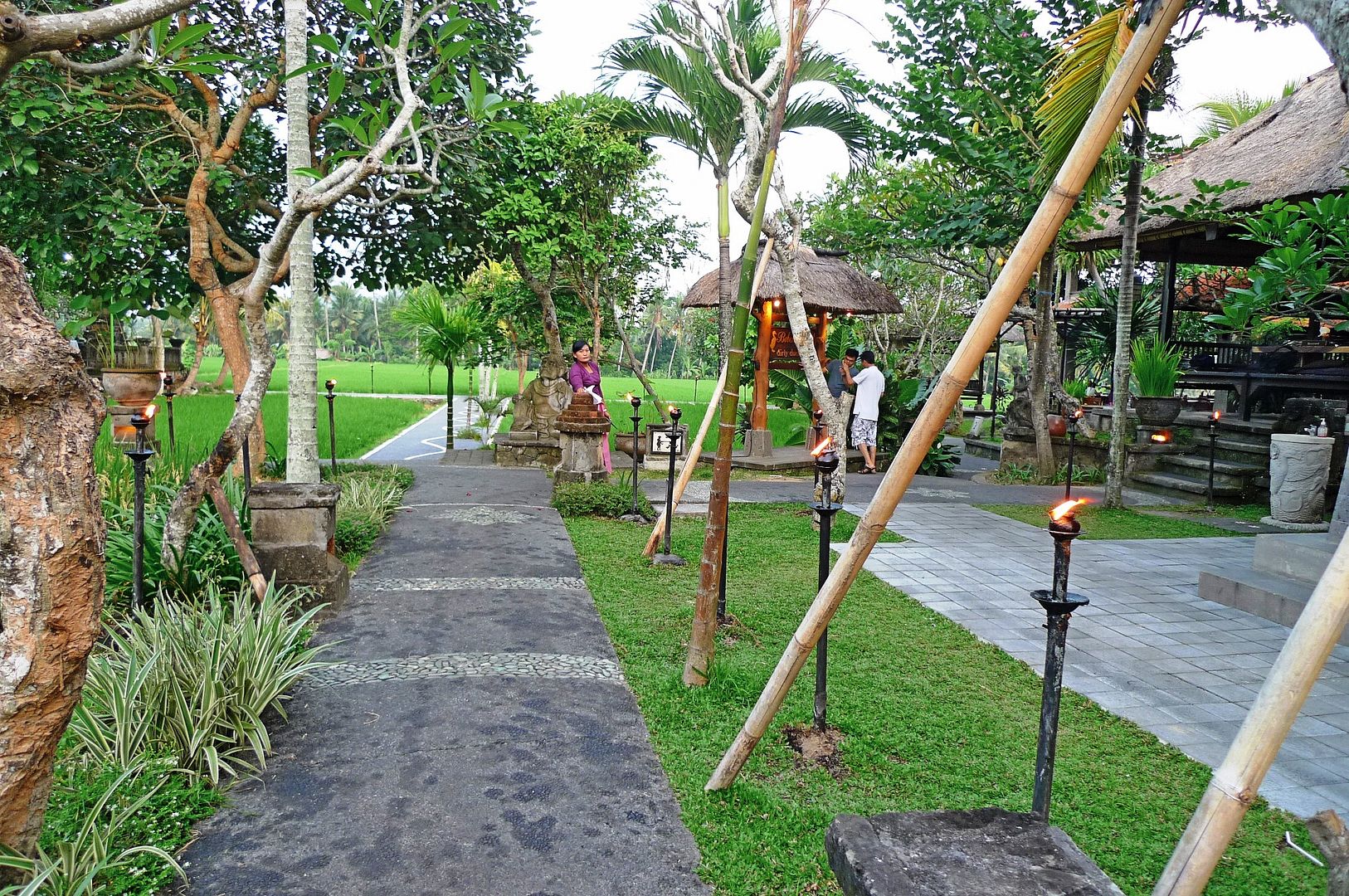 I thought the ambience here was nice. The place was huge and the greeneries were soothing to the eyes.
There was however, one regret.
Bebek Bengil is famous not only for its crispy duck but also its very popular smoked duck. We had wanted very much to try this smoked duck as it was highly recommended to us before we came here.
Unfortunately, we learnt that the smoked duck must be ordered one day in advance!
Since we would be leaving Ubud after dinner and would not be returning the next day, it would be impossible to taste the smoked duck!
Oh well! I guess we had to make do with the crispy duck then!
However, if you ever plan to dine at this restaurant, do remember to make reservation. We had actually called up earlier to make our reservations.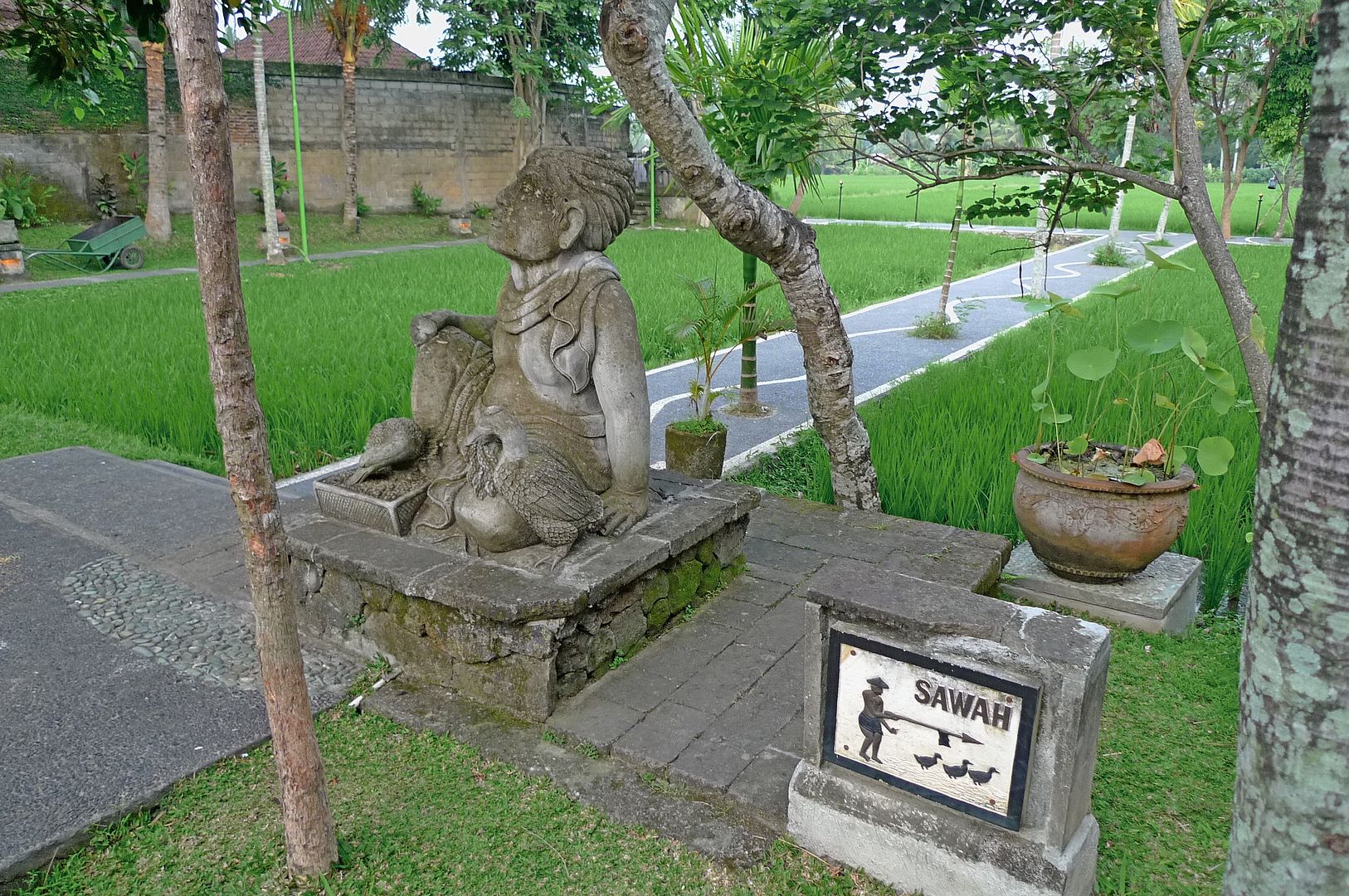 I found some interesting rock sculptures and took photos of them.
Can you see the ducks in the photo above?
Water shooting out of the iguana's mouth. Or is that an alligator?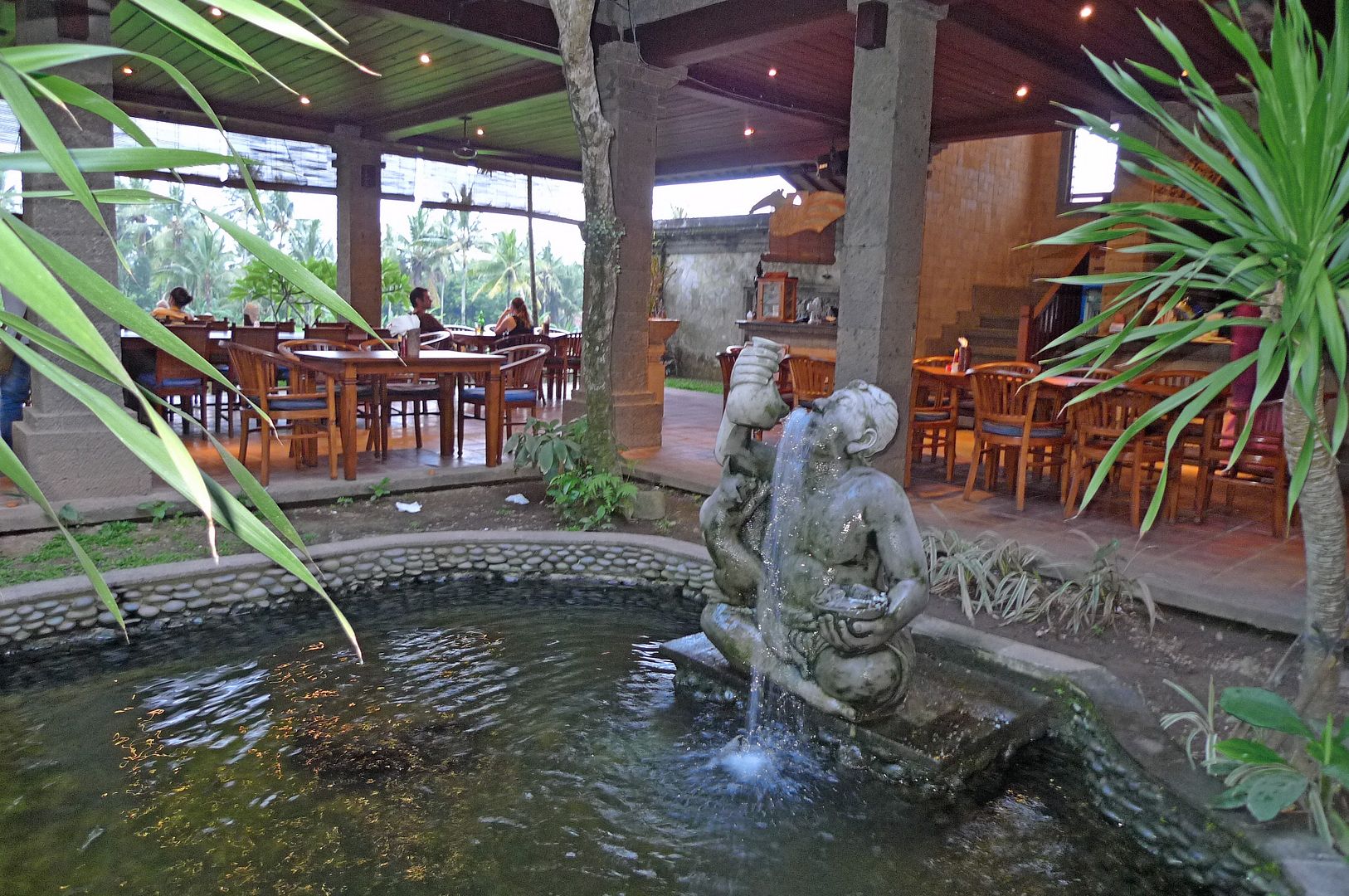 Dining next to the pond and the surrounding greeneries would surely make your dining experience much more enjoyable!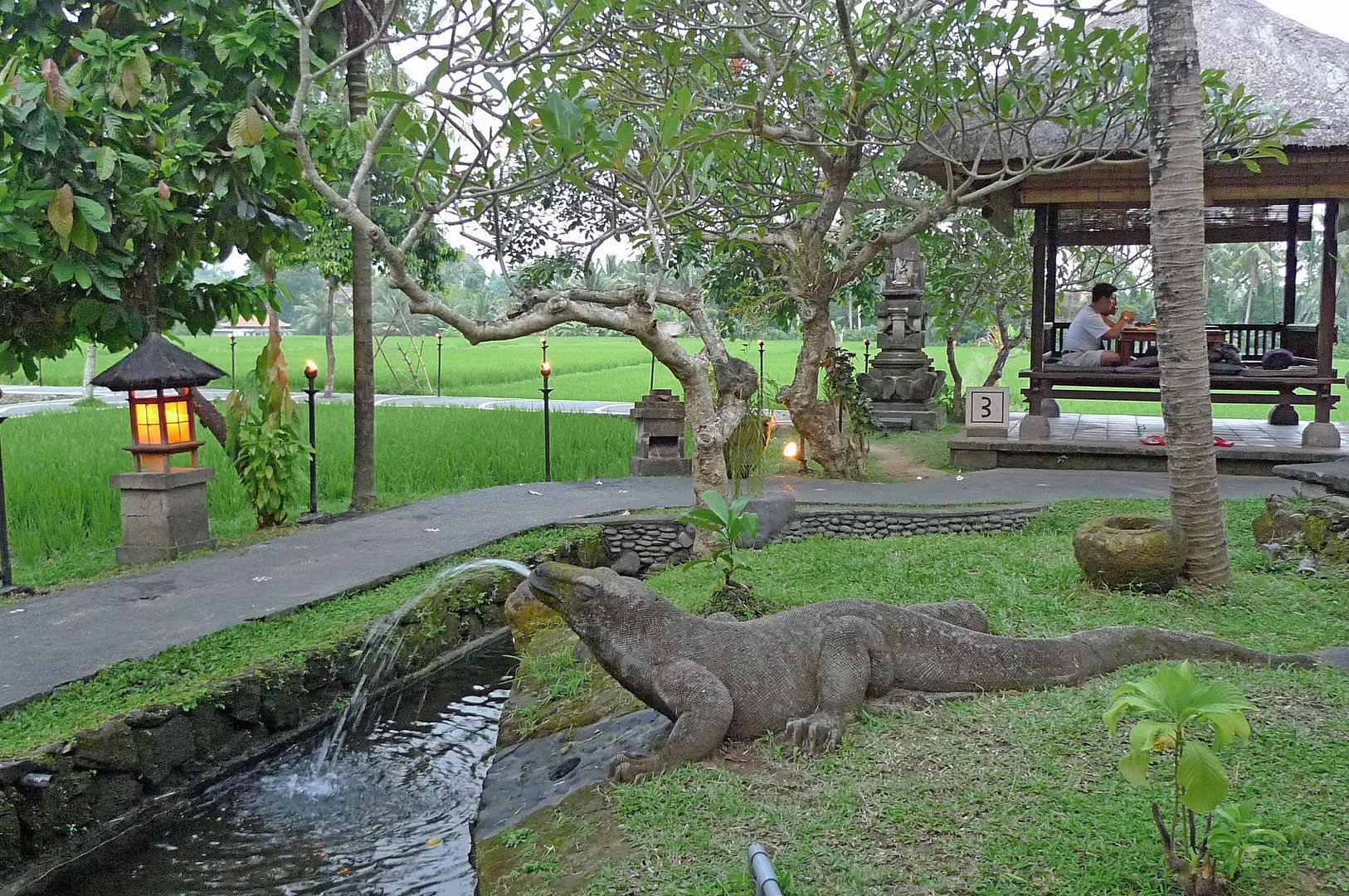 There was also a huge lotus pond here and I quickly took a photo of it!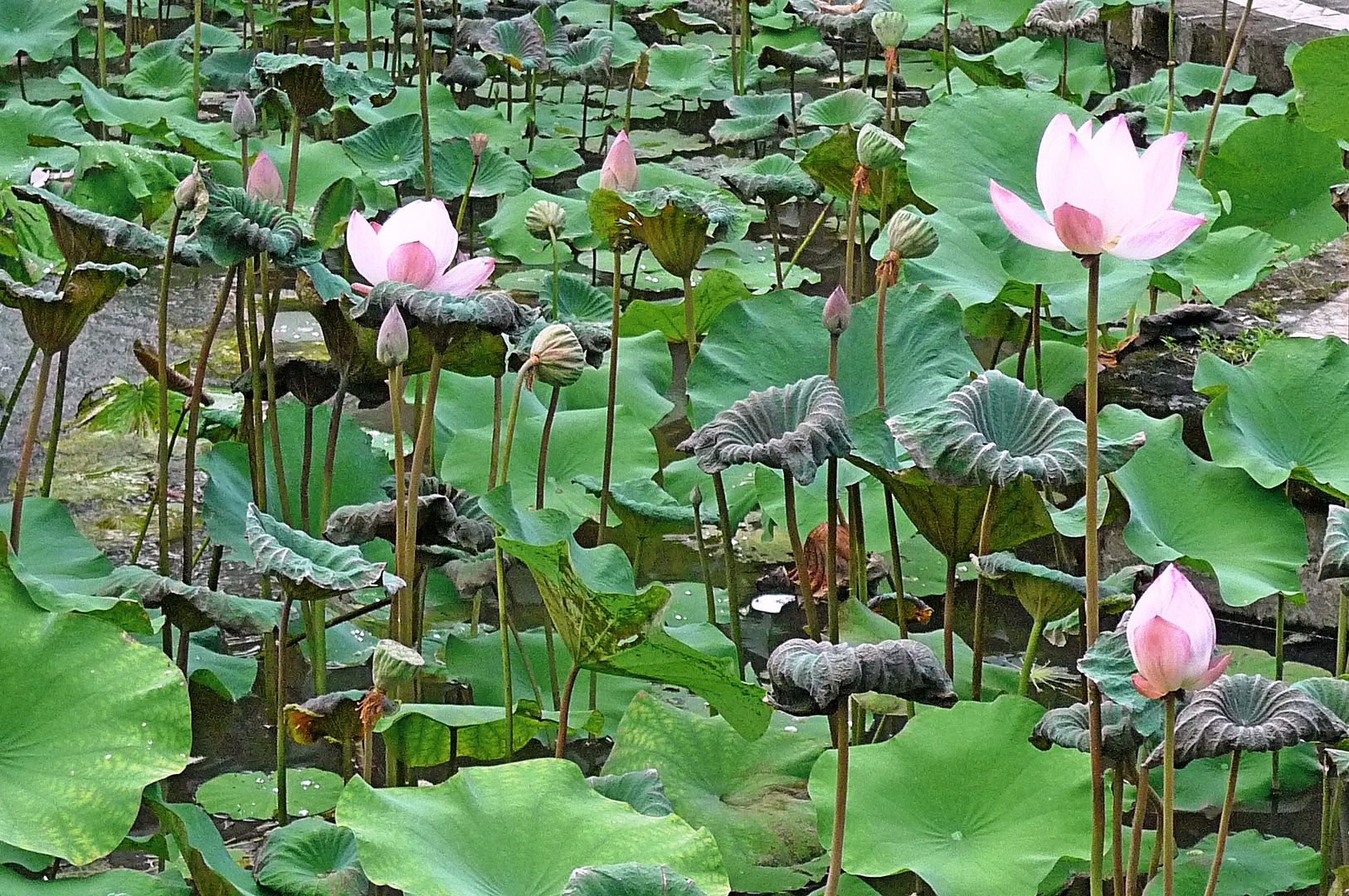 Oh look at this!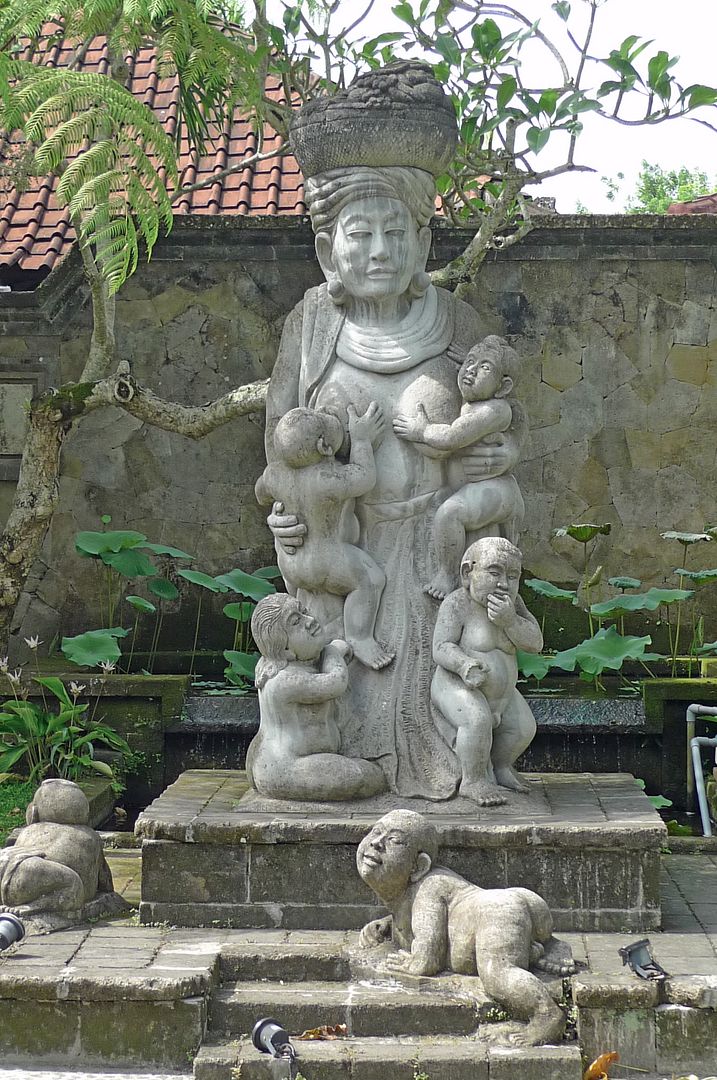 Isn't that interesting!
After enjoying walking around the place, we seated ourselves and ordered our dishes.
These were the drinks we ordered.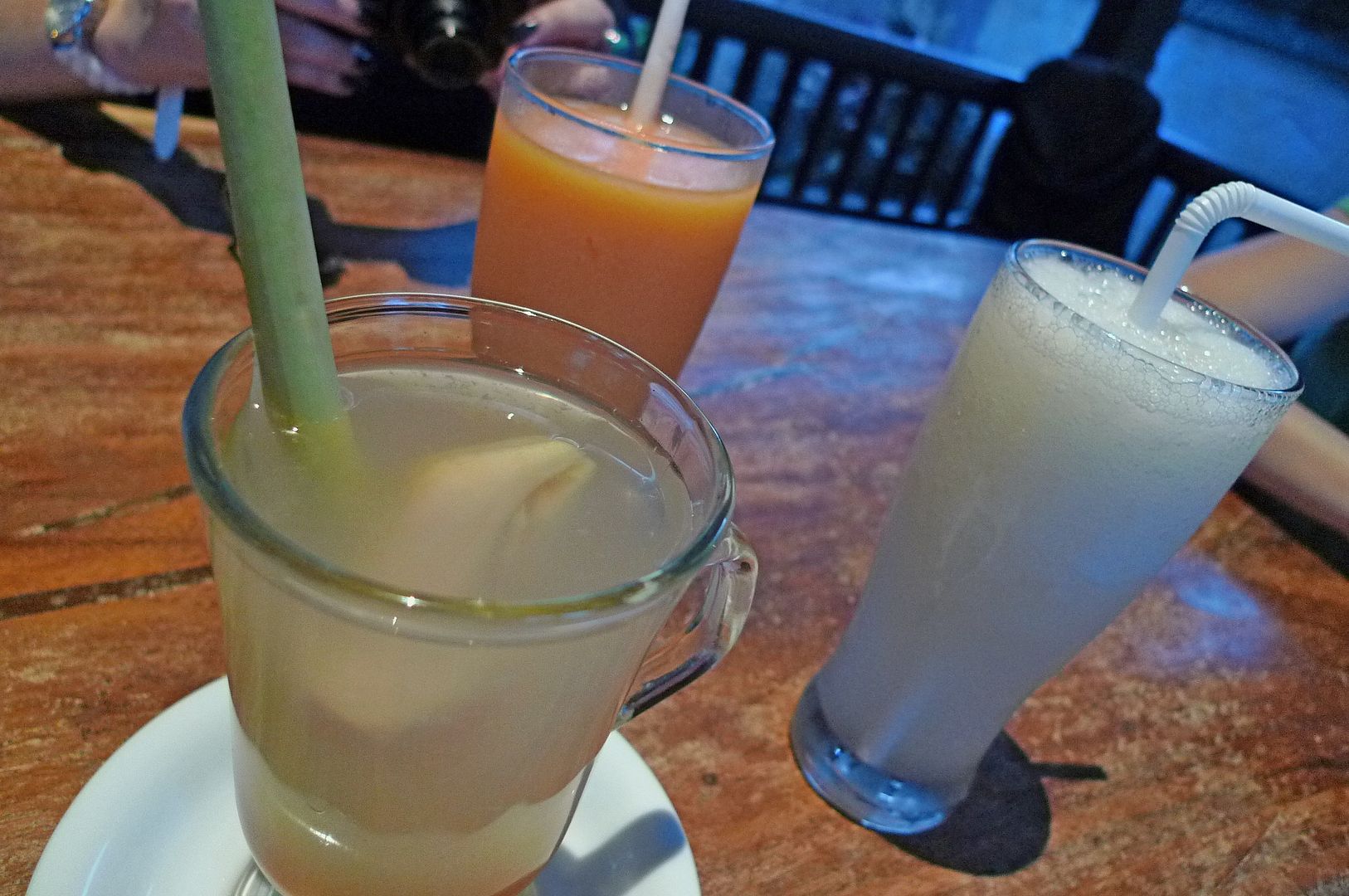 I had a honey lemongrass drink and it was excellent!
No smoked duck? We settled for crispy duck instead.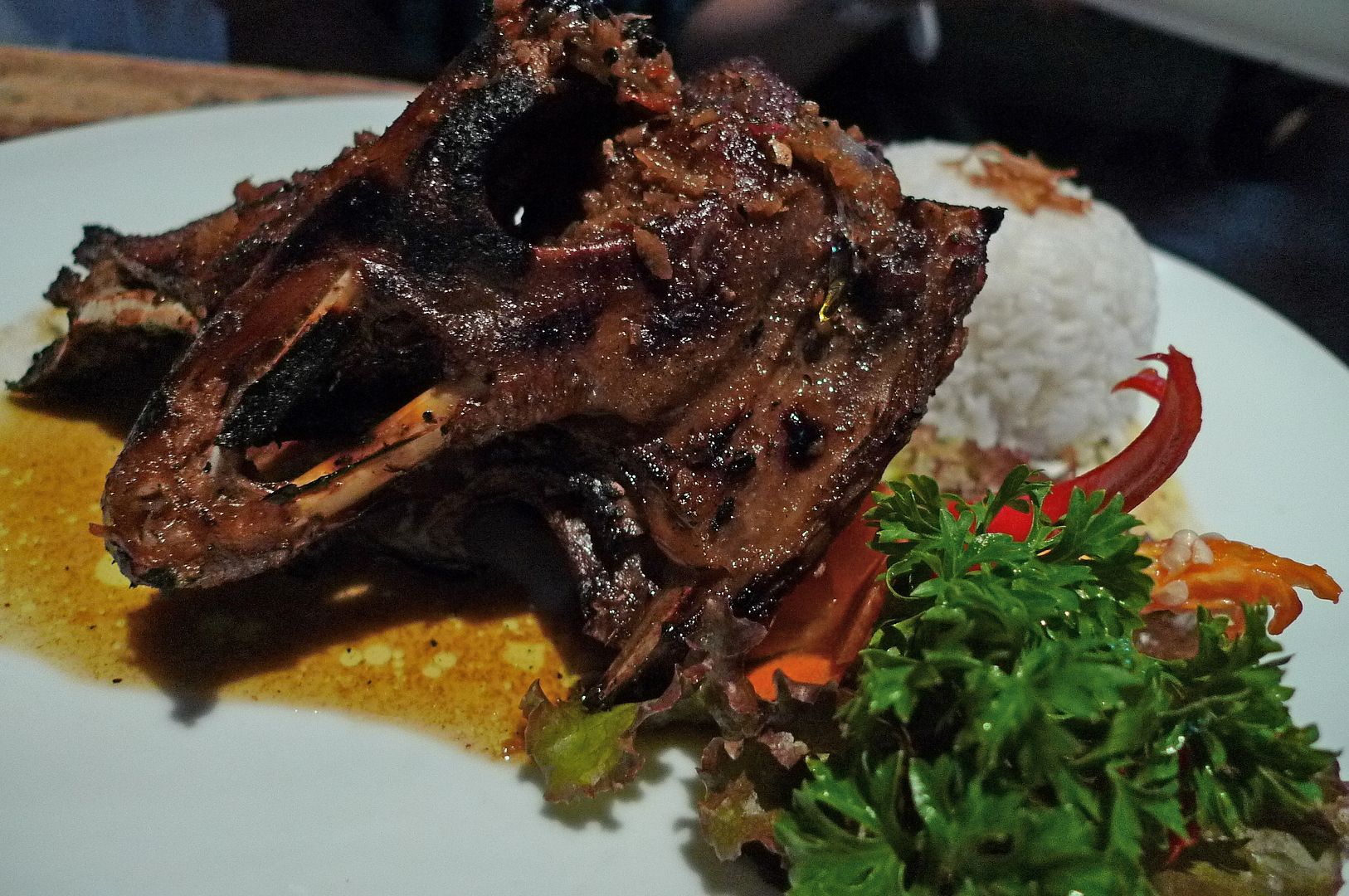 Honestly, I did not quite like this crispy duck. It was crispy all right, down to the bones! But it was small and dry and hard! Not my kind of duck dish!
The fried rice was quite OK, but nothing much to shout about.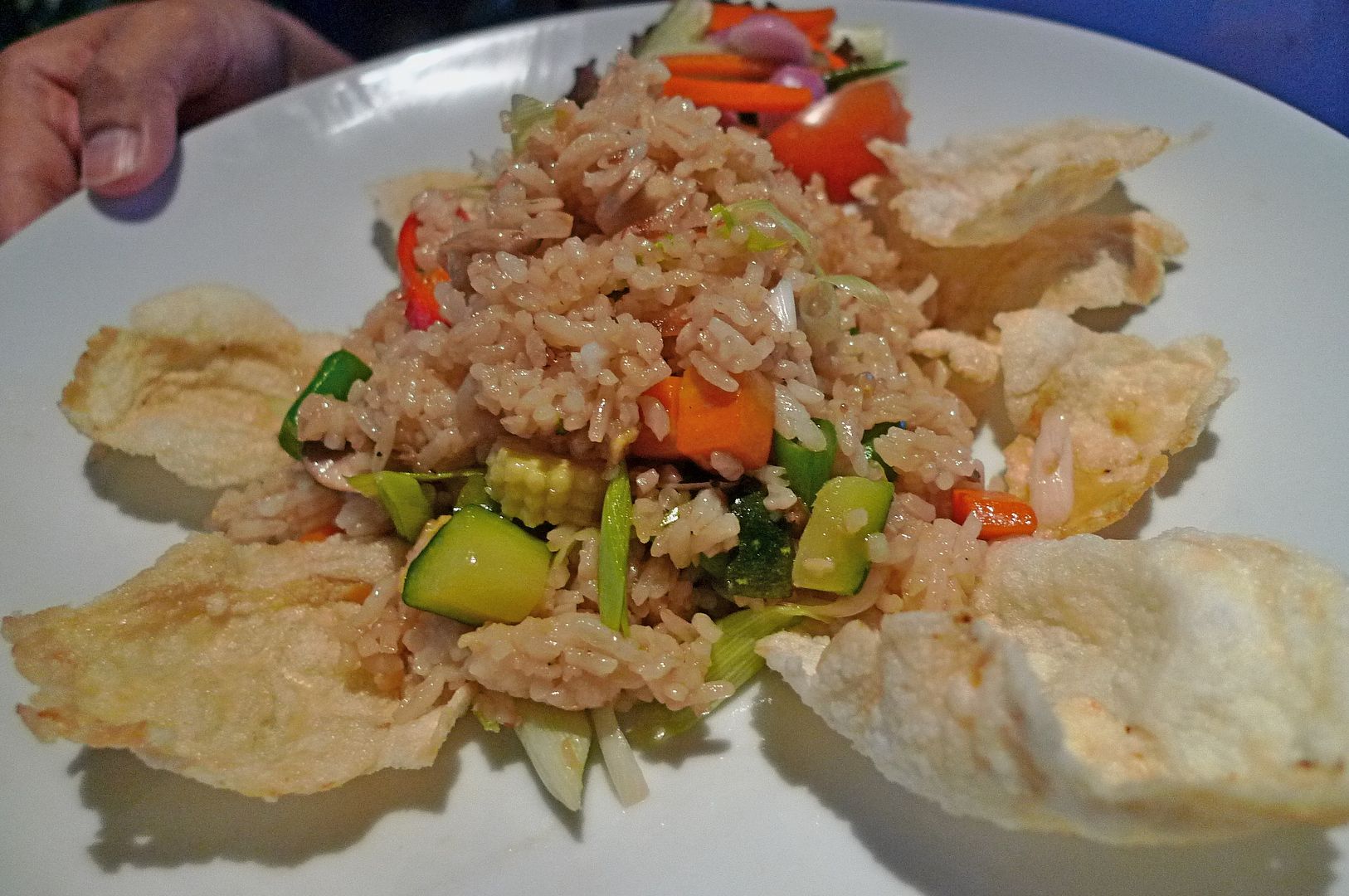 I am not sure what this is, but I think it's some sort of salad with peanut sauce. I like this one!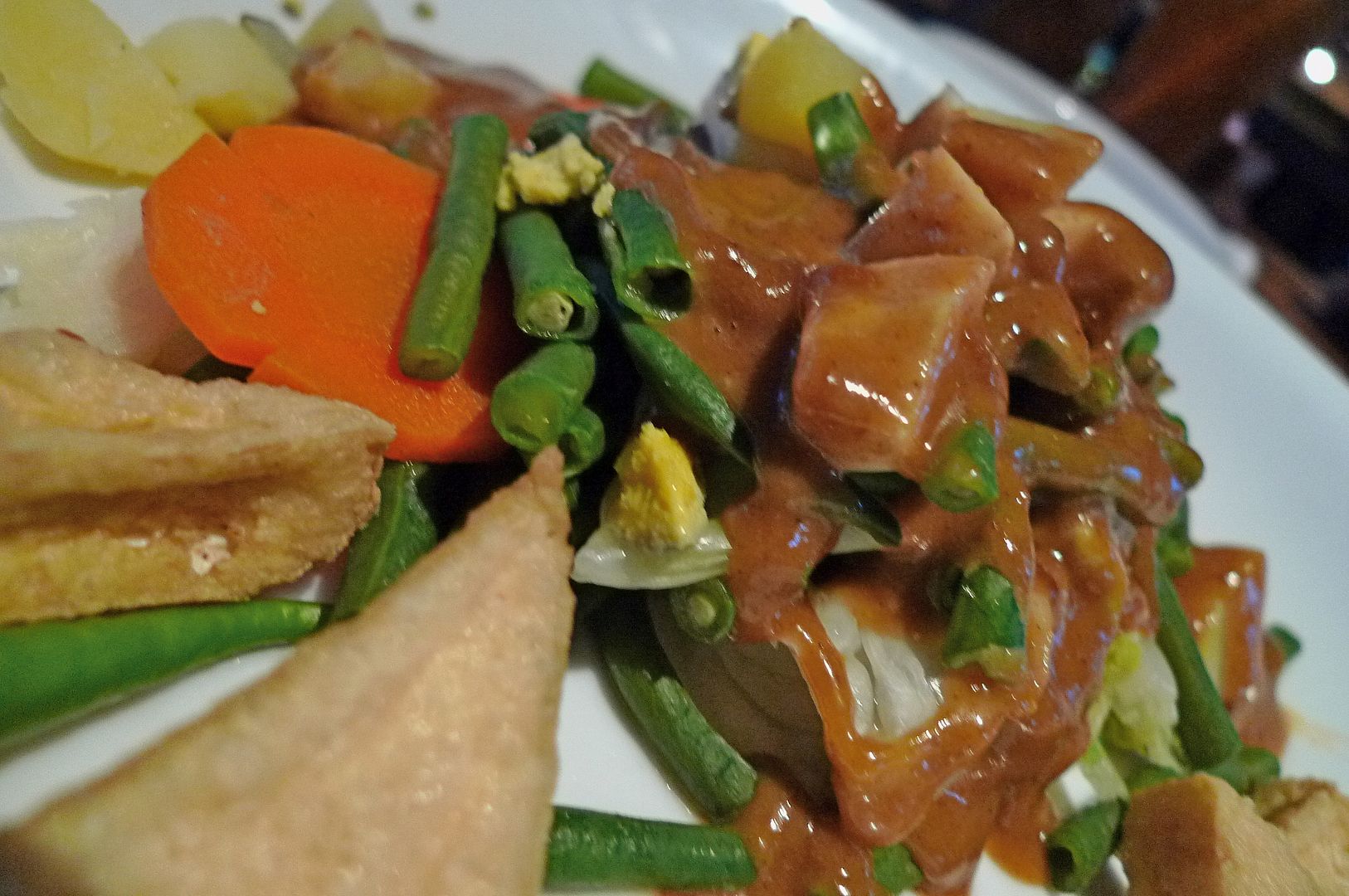 This is something like otak otak which was average.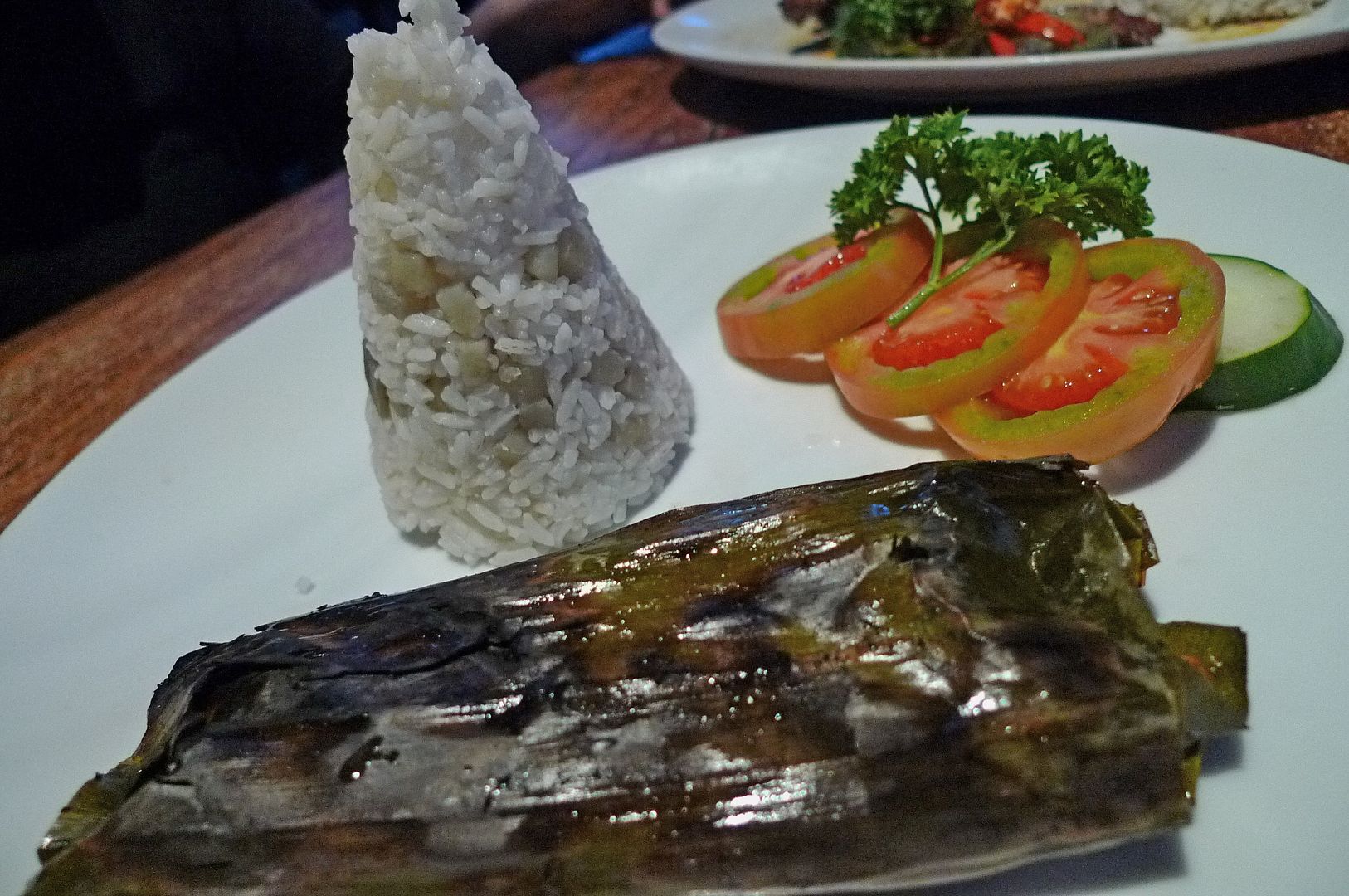 There were a few more other dishes but I did not have the opportunity to take photos of them.
Towards the end of our dinner, there was a musical performance by two men.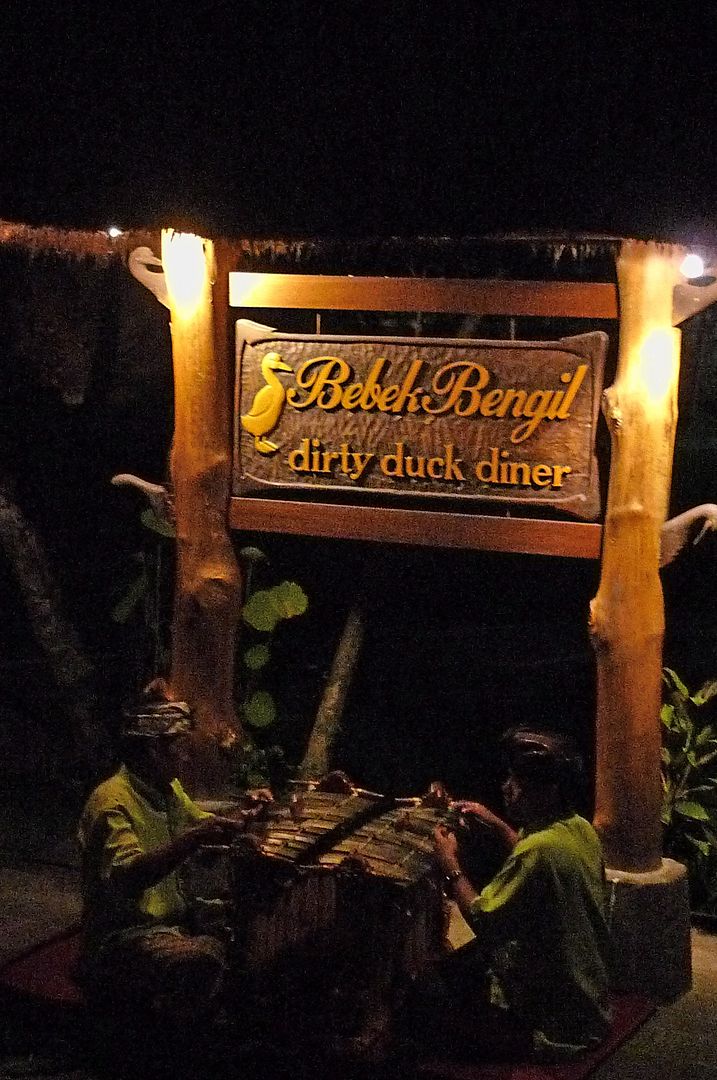 I munched on the keropok while watching them performed on the Balinese musical instruments.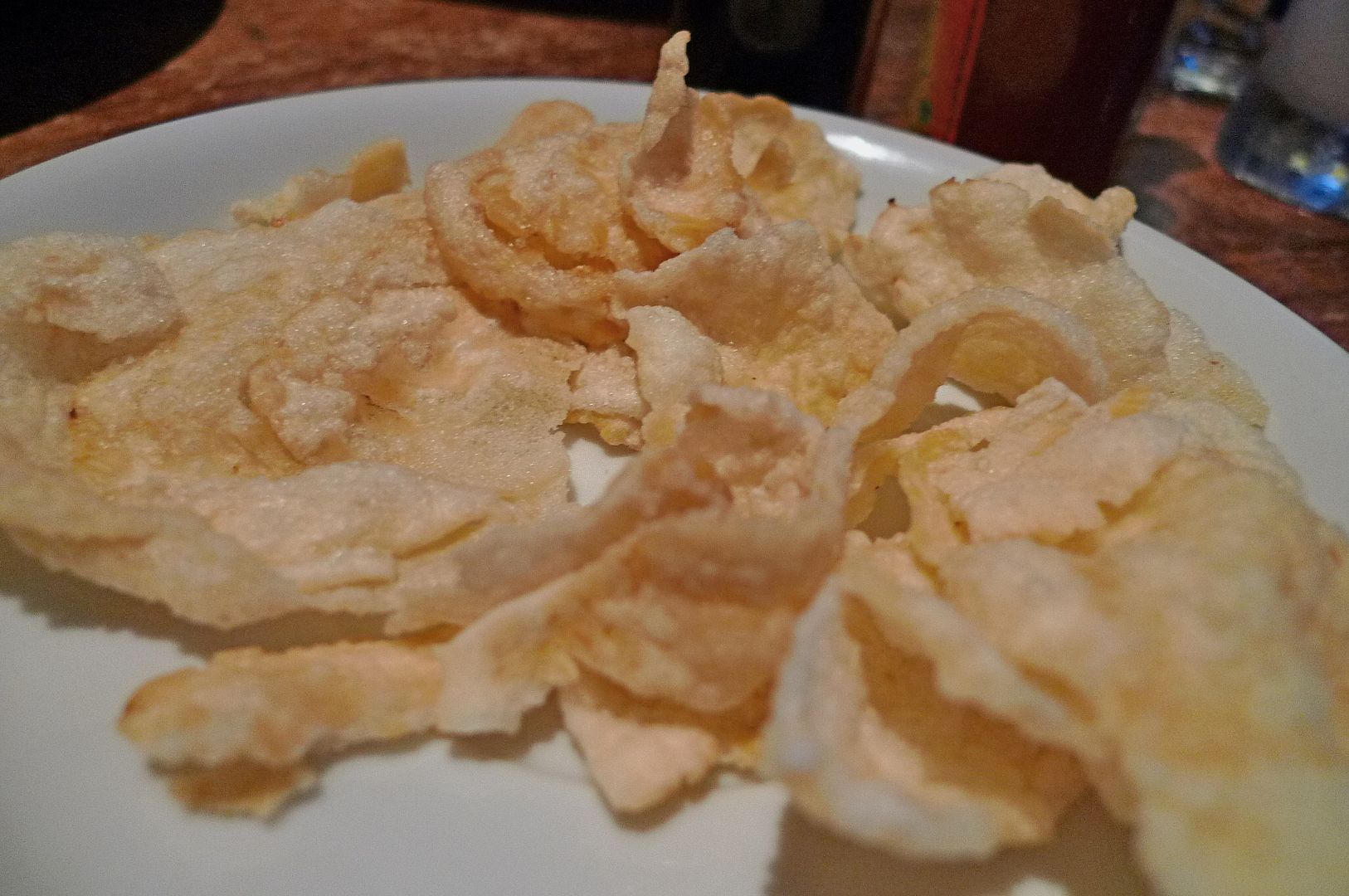 I have forgotten how much I spent on this dinner but I remember it was quite expensive.
Despite that, I would not mind returning for that famous smoked duck that everyone keeps raving about!
So besides the
sunset at Tanah Lot
, here's another good reason for me to visit Bali a second time!