On the morning of our second last day in Bali, we decided to go for some authentic Balinese massage at
Jari Menari
.
We had booked for the massage 2 days earlier. Yes, we had to book it 2 days early as it was fully booked on that particular day we originally wanted to go for the massage!
Jari Menari is located along Jalan Raya Basangkasa in Seminyak, not very far from the
Harmony Hotel
where I stayed. Refer to the map
here
.
This is the front entrance to the massage centre.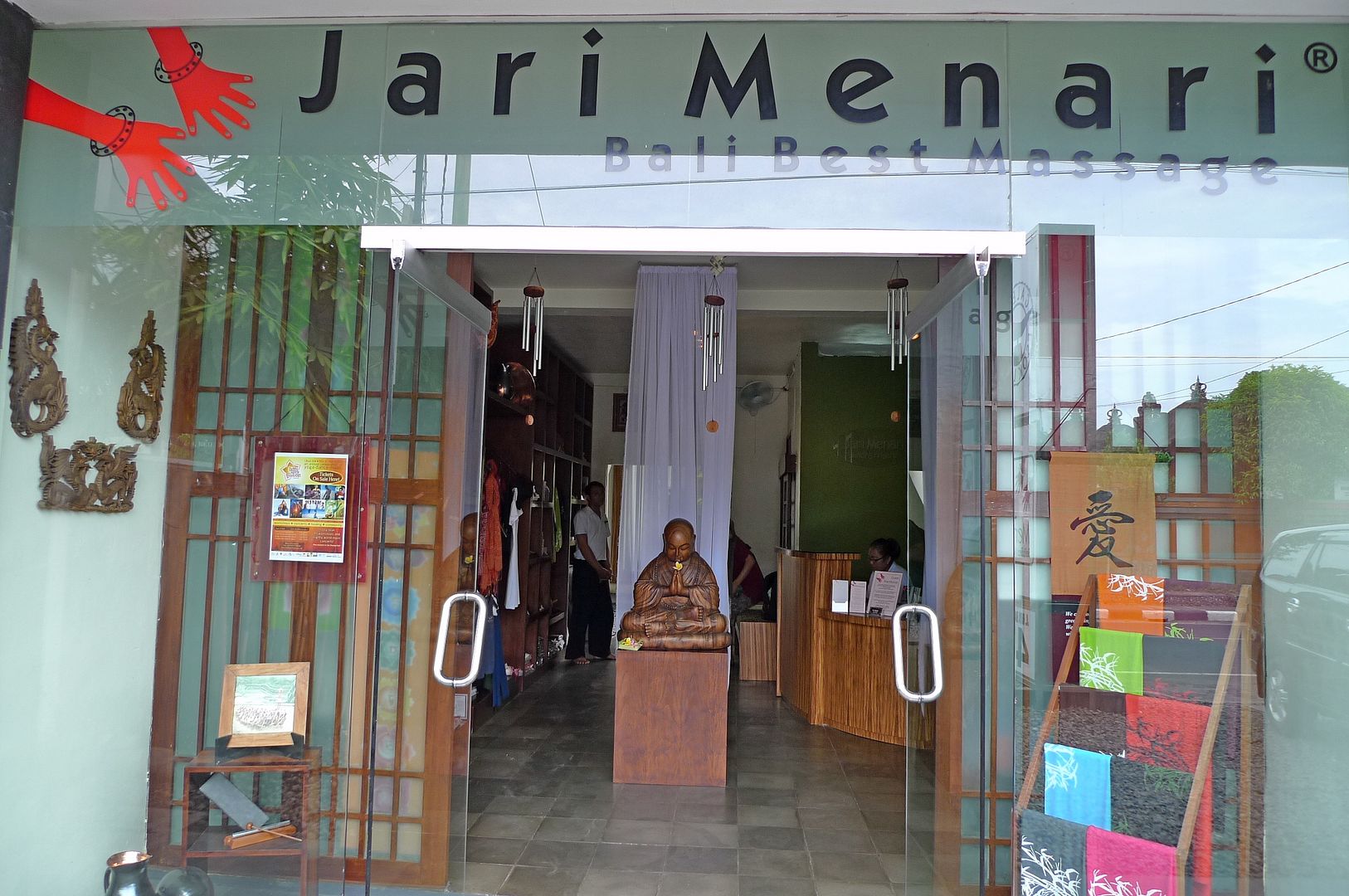 Jari Menari literally means "Dancing Fingers". Our driver told us that the massage here was good and he highly recommended it.
The unique thing about this massage centre was that all the masseurs here were males!
I guess most people would prefer female masseurs but I did not mind at all as I badly needed a massage and I figured a man would be strong enough to give me a good, deep massage that I was craving for.
There were different types of massages to choose from and I went for the Perfect Massage priced at 350,000 rupiah (RM130) for a 90-minutes session.
In fact, all of us went for this Perfect Massage as it was the most suitable.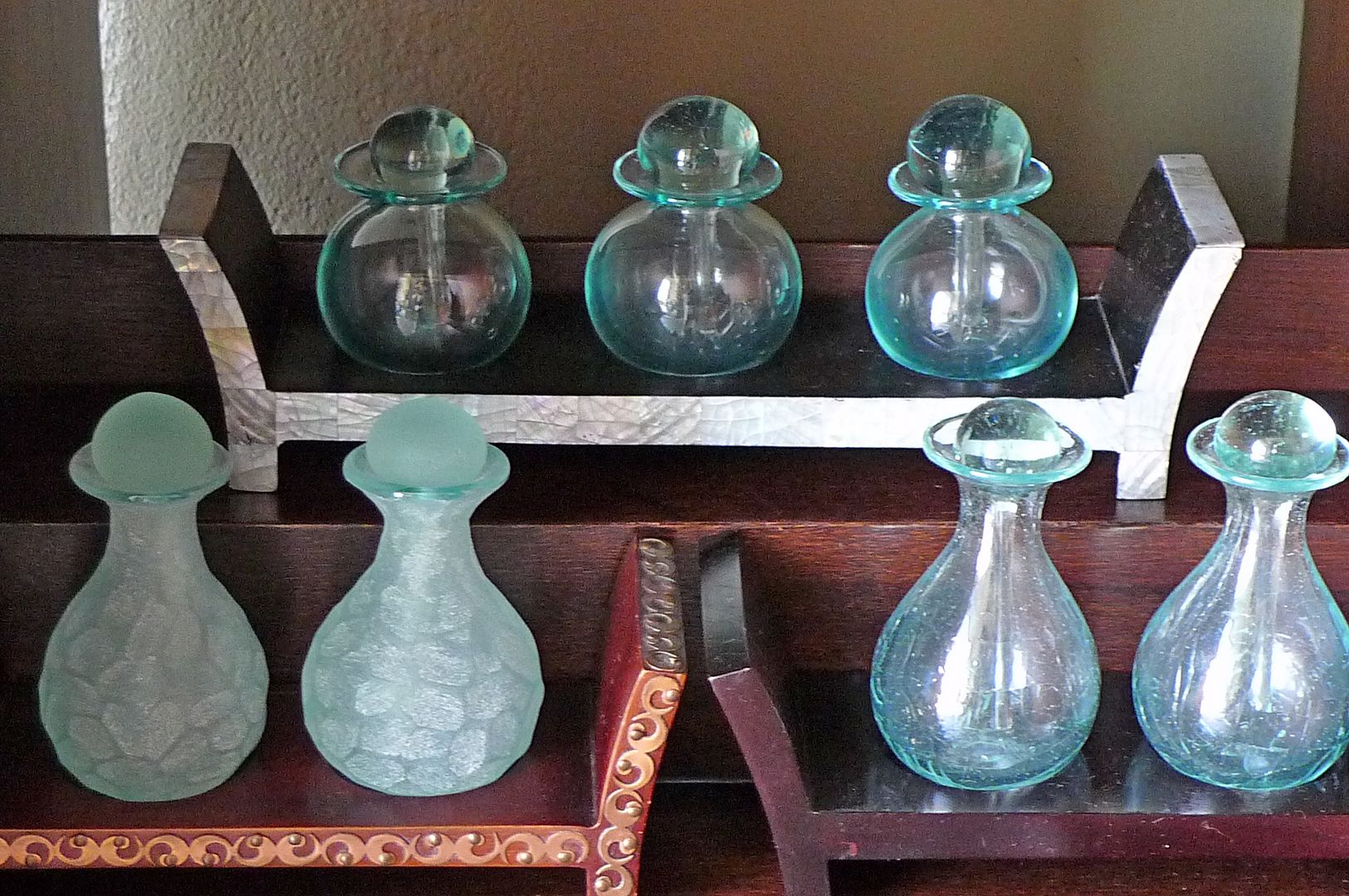 I took some photos of the interior while we waited for our rooms to be ready.
Before we knew it, we were called and led into the changing room where we took a shower. My two female friends were led into the another changing room at the other end. After shower, we were led to our individual rooms.
Sorry but no more photos beyond this point! : )
So how was the massage? Suffice to say I enjoyed it tremendously although I must say there were some parts where I thought the masseur was a bit too rough. But I like that they not only massage your body but also your arms and hands!
Accompanied with soothing Balinese music and chirping of birds and sound of water flowing in the background, it was 90 minutes of pure bliss! By the way, the sound of water flowing was real as there was a wall behind me with water flowing down into a pond with live fishes!
It felt really good and after the massage was over, I was totally rejuvenated!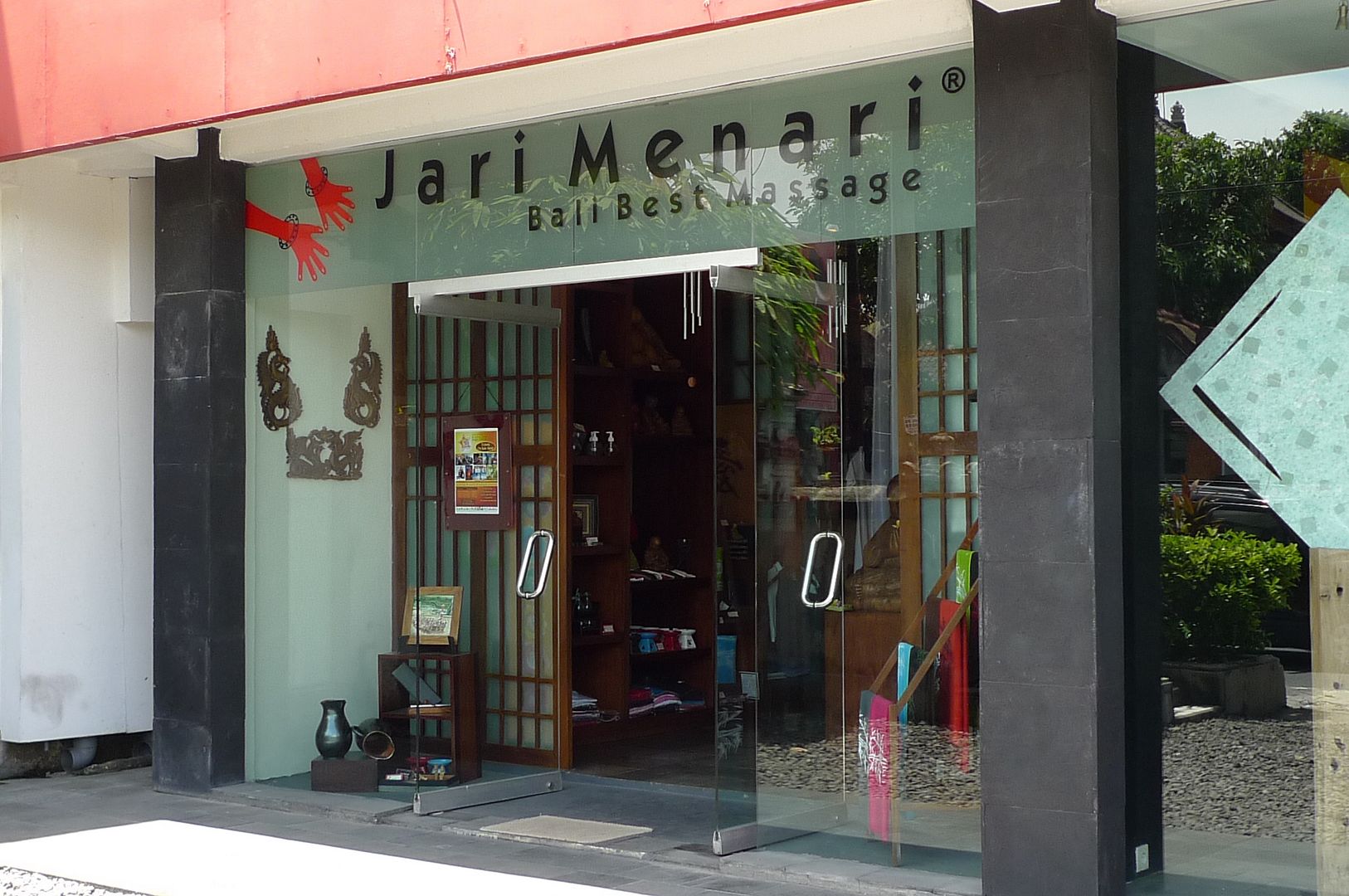 Maybe I should go for the 4-hands massage next time! In case you do not know what a 4-hands massage is, it is actually a massage done by two masseurs at the same time!
By the way, the centre also offers training for anyone interested to learn about massage.
For more details on Jari Menari, you can visit the website
here
.