Both my female friends would be leaving Bali in the evening, so after our
lunch at Made's Warung
, we decided to go for one last shopping spree along Jalan Seminyak.
The day was terribly hot and we could not shop for too long without feeling exhausted. And so we ended up chit chatting at an air-conditioned cafe. Haha!
I am really quite surprised how come I did not take any photos of the cafe, but well, I guess I was too busy chatting! Anyway, we did take one photo of all of us (which I will not put up here) before the two ladies left for the airport.
With the ladies gone, what would be our plans for the rest of the evening? Nothing much, really. The three of us decided to go somewhere nice for dinner and having eaten mostly Indonesian food for the past few days, we opted for Western fare.
There were two famous restaurants located side by side at Jalan Laksamana Ober0i in Seminyak. One was called
Rumours
and the other
Trattoria
.
We were quite undecided which one to go to as both were well known for their good quality food at reasonable prices. In the end, we decided to go for Trattoria.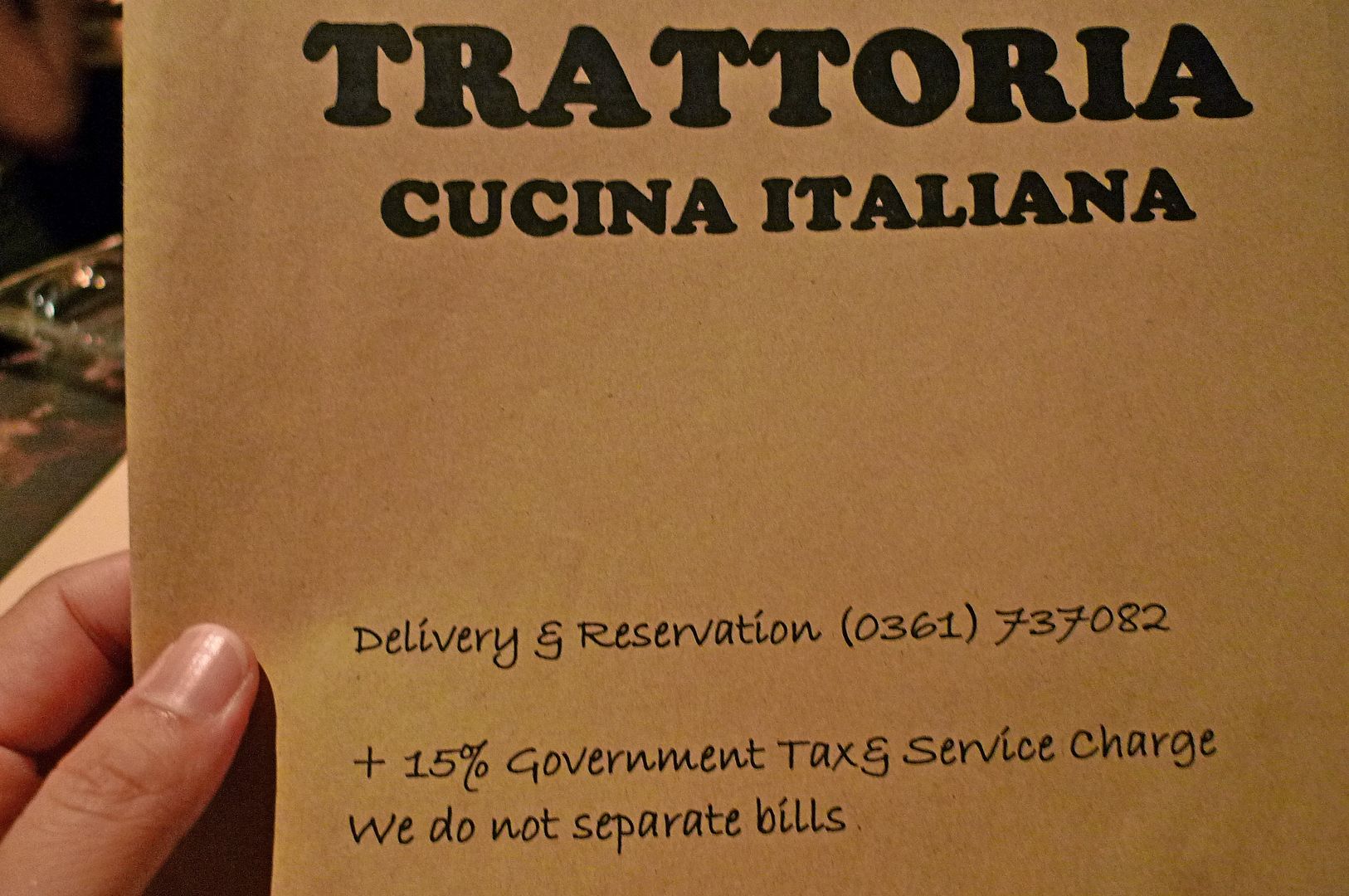 Trattoria is actually a restaurant serving Italian cuisines. When we reached there around 8pm, the restaurant was almost full. Luckily we managed to get a table.
Despite a lot of customers that night, the service here was good and our orders were taken almost immediately.
We did not wait long for our orders to arrive, but I did not mind waiting actually, as they served us complimentary bread appetizer.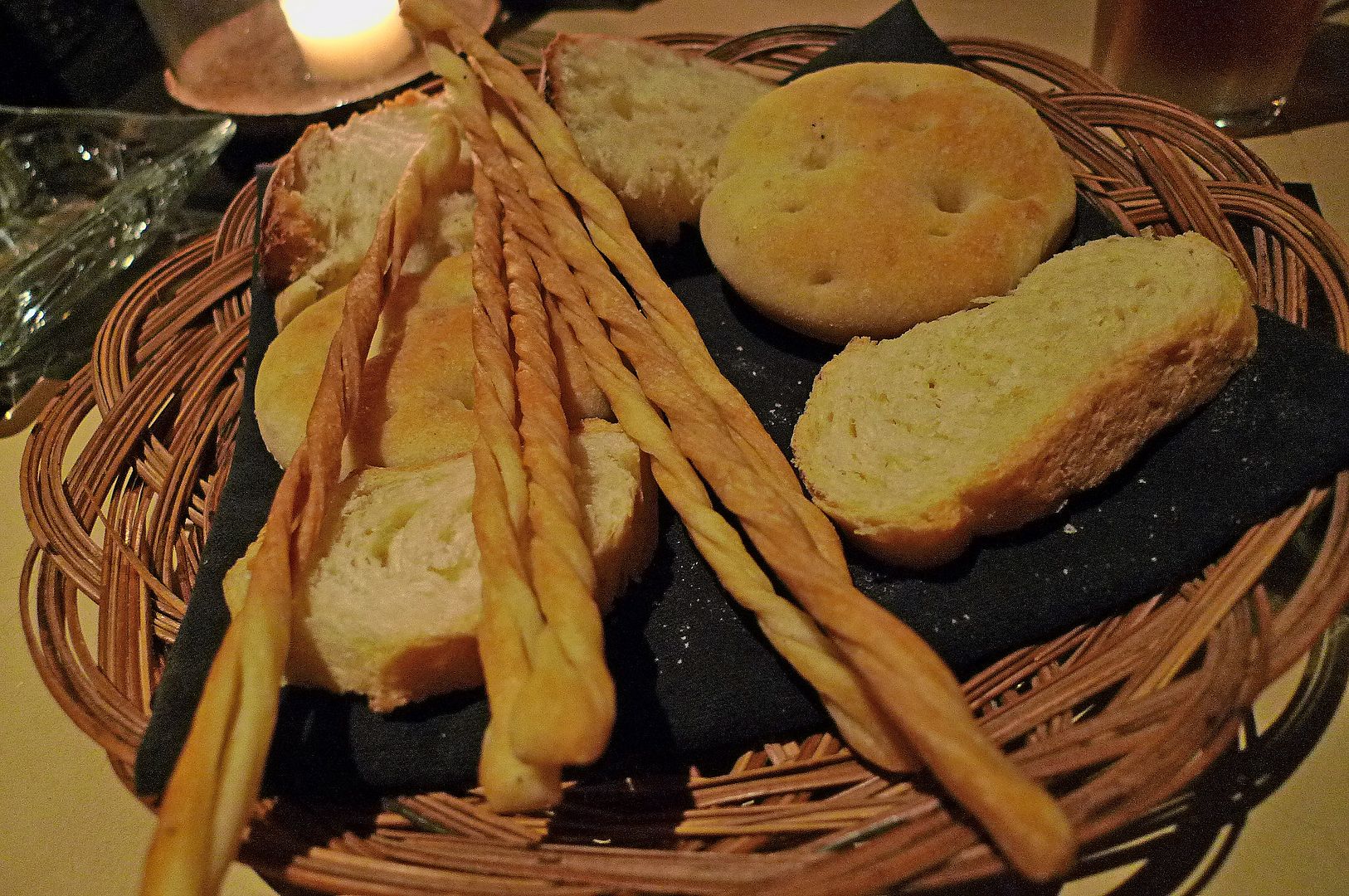 I found these bread delicious and I was quite impressed and looking forward to the main meal!
My dish was the first to arrive. I ordered the
Scaloppina Di Manzo Ai Funghi
which is sauteed beef tenderloin sliced in mushroom sauce with grilled potato and green salad. It was priced at 76,000 rupiah (RM28).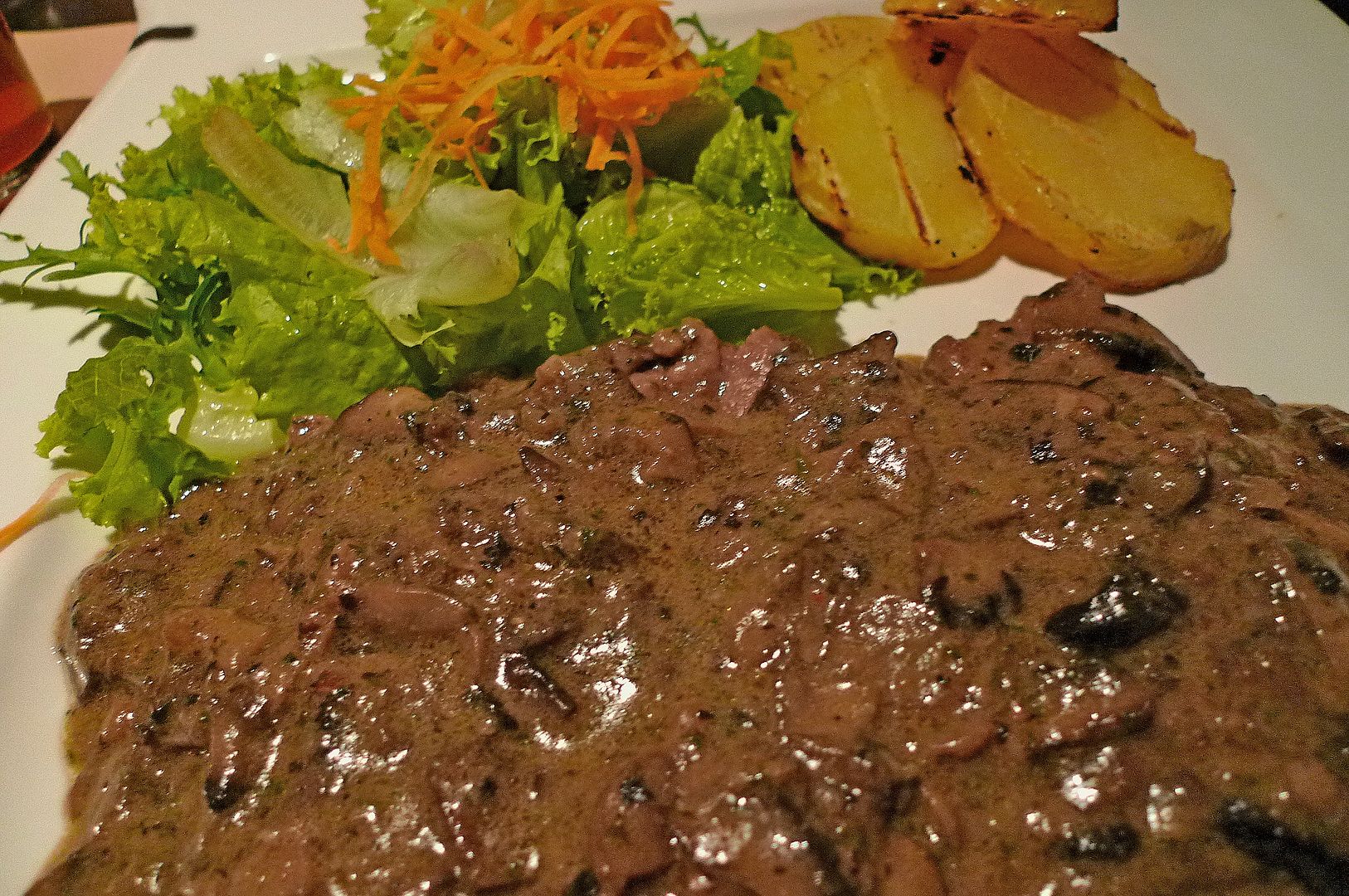 The beef was excellent - tasty and tender with the right amount of mushroom sauce! I really liked this dish a lot!
My friend ordered the
Scaloppina Di Pollo Al Limone
, which arrived next. It is sauteed chicken breast with lemon sauce served with sauteed broccoli and mashed zucchini potatoes.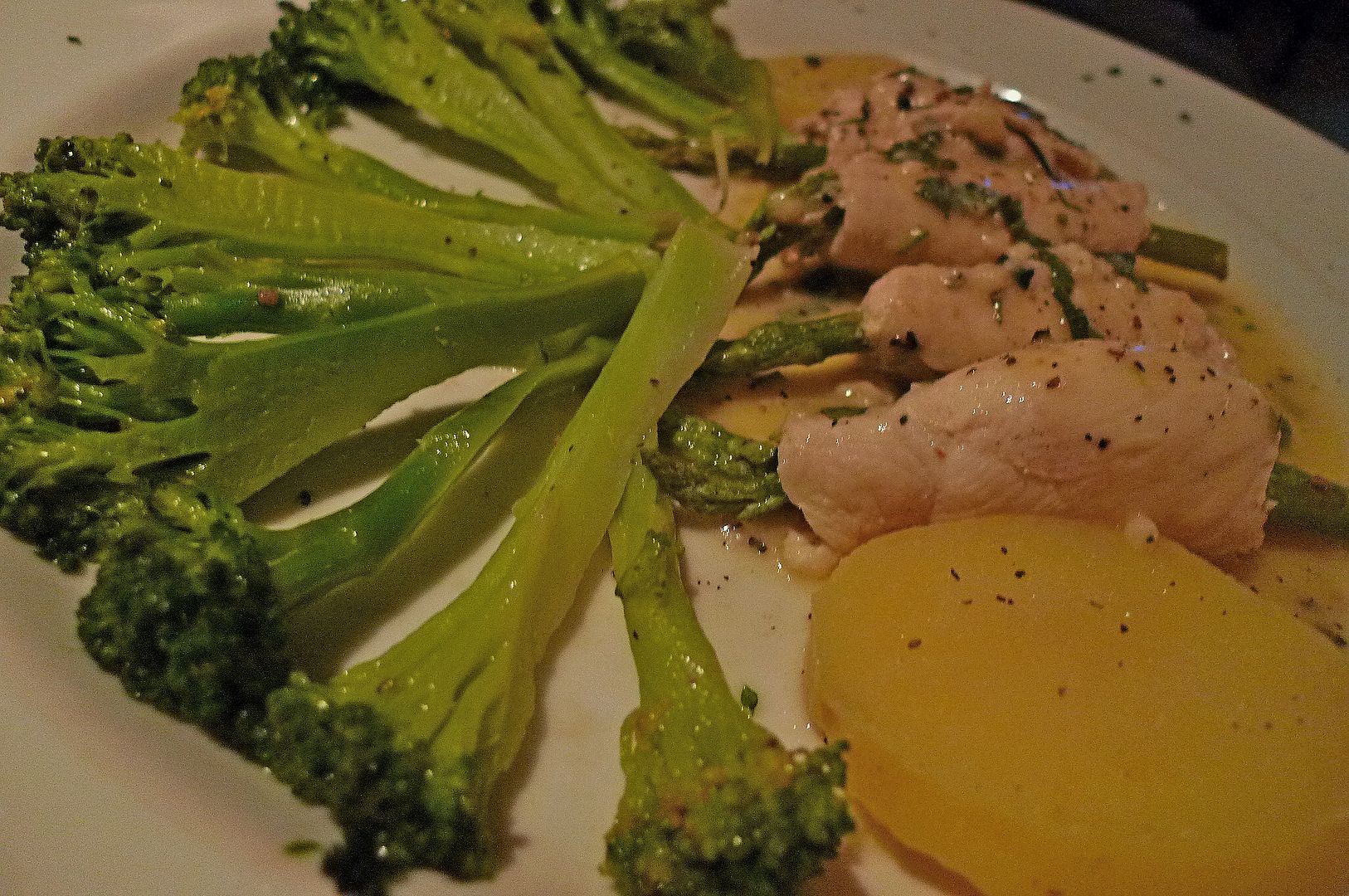 Priced at 69,000 rupiah (RM26), the sauteed chicken breast dipped in lemon sauce was delicious!
My other friend had a hard time deciding what to order, but he finally went for
Linguine Alle Vongole
, which is linguine pasta with fresh clams in light garlic and parsley sauce. It was priced at 49,000 rupiah (RM18).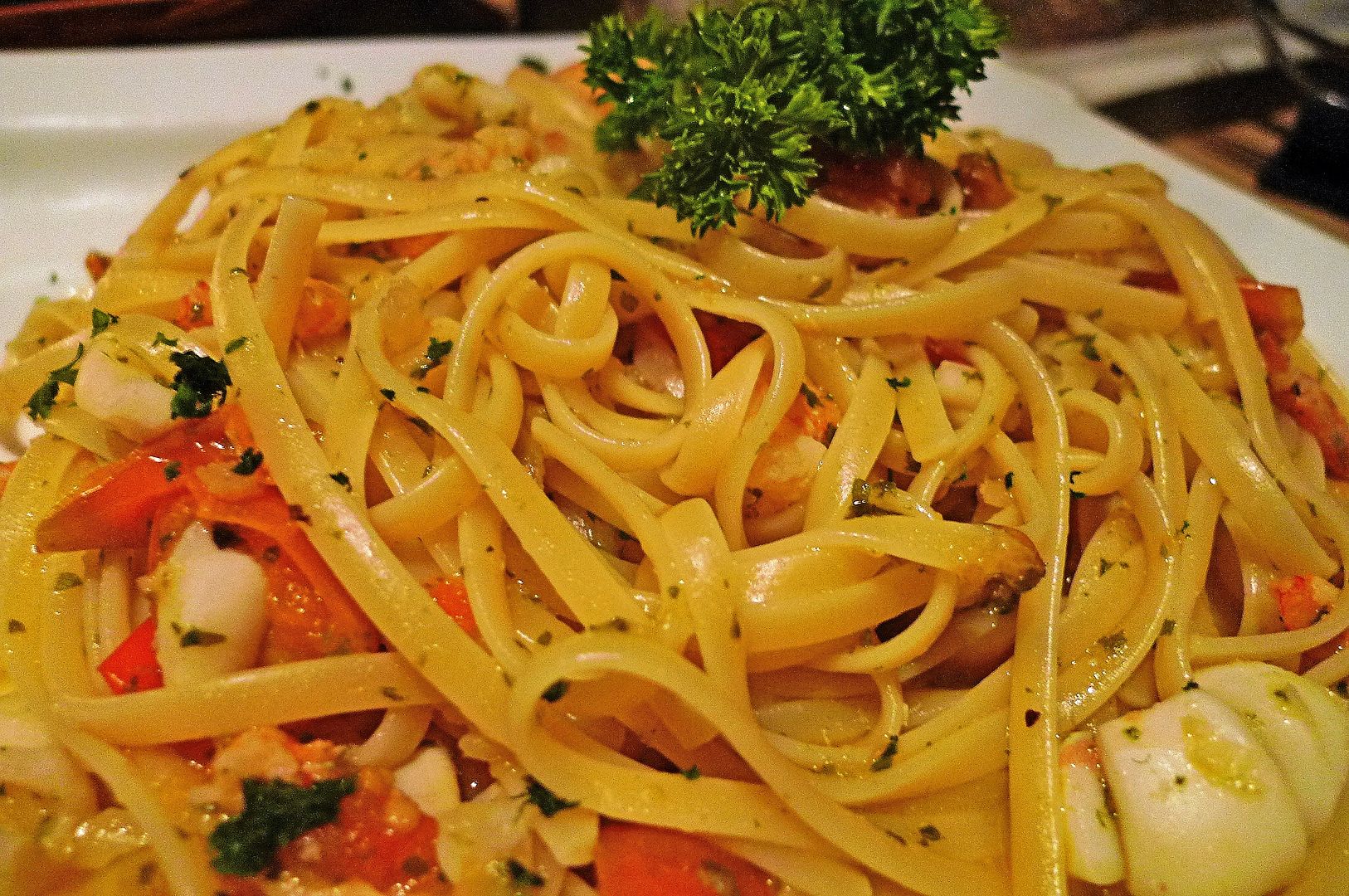 I did not try his pasta but he said it was nice and most importantly it was
al dente.
Of course we would not dream of leaving the restaurant without trying their desserts. Both my friends ordered the
pannacotta
.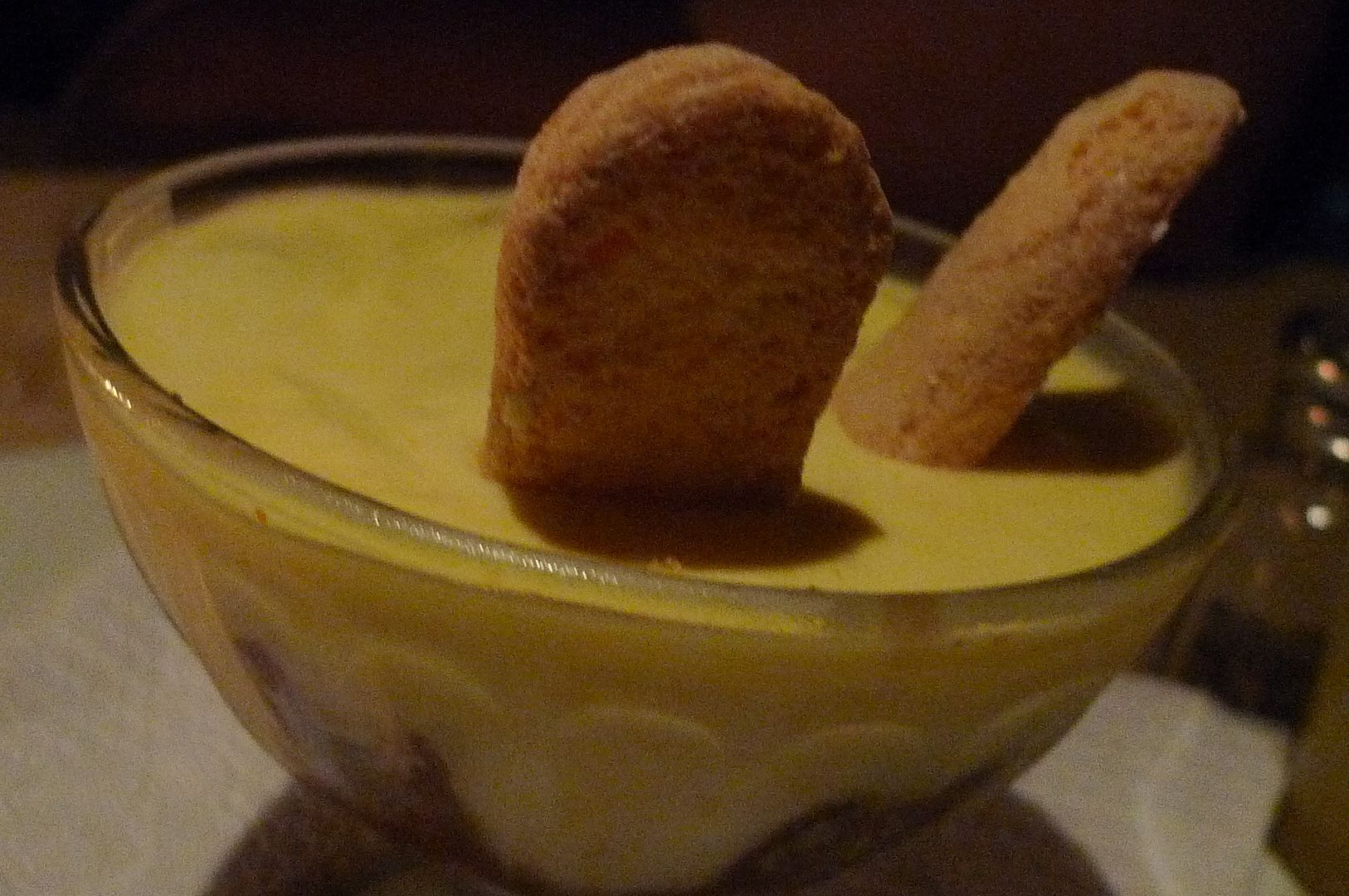 I did not try it but both of them said it was nice.
I ordered the Mimosa cake instead.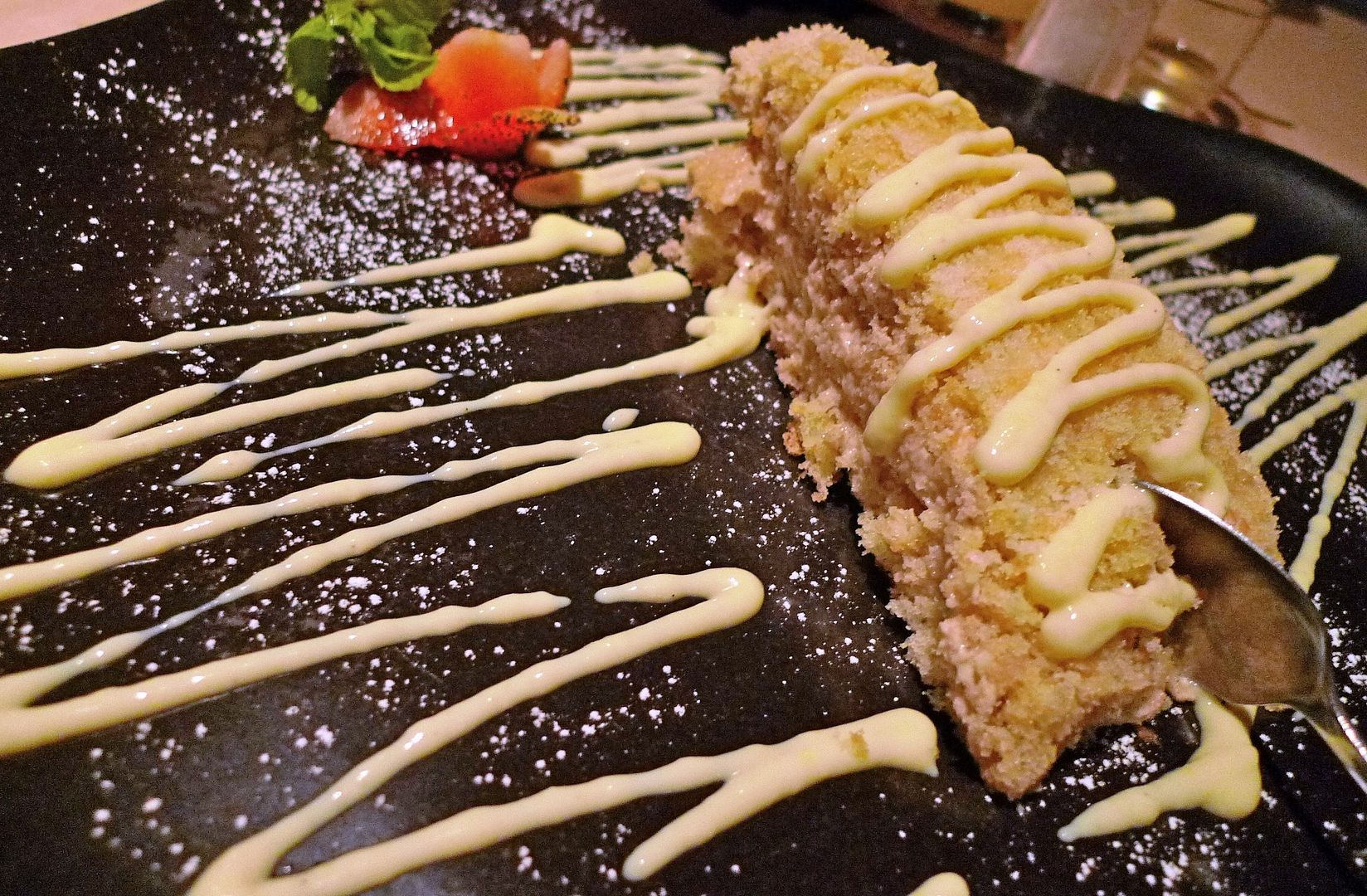 When I took a bite of this classic creamy Italian cake, I was like OMG! This must surely be the best cake I have ever eaten!!
I do not know how to describe it, but it tasted heavenly. So delicious was this piece of cake that when both my friends took a bite of it, they immediately decided to order a slice each! LOL!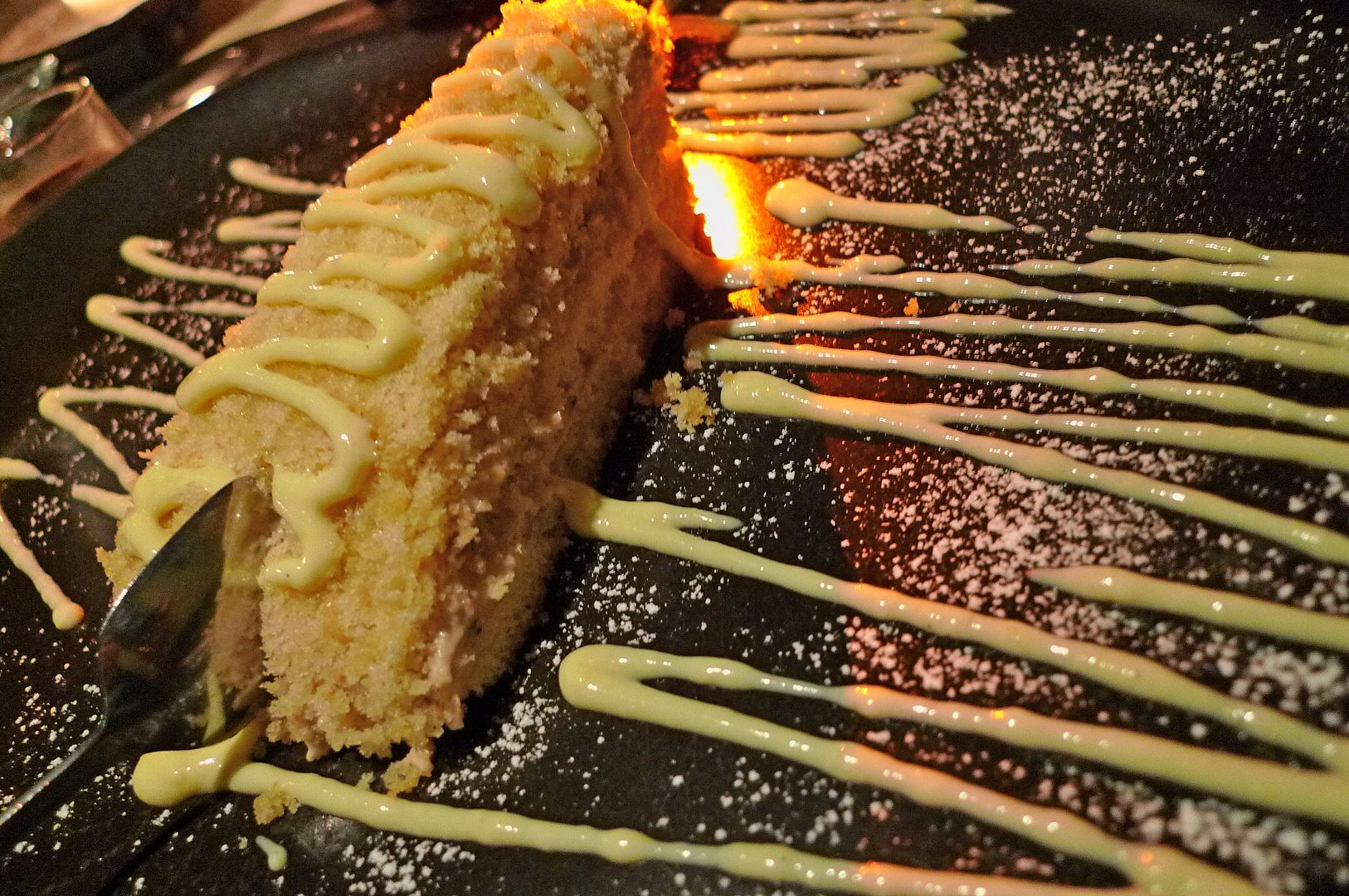 Sorry no price for the desserts as I had forgotten to note them down!
As we were eating our desserts, a waitress came and offered us complimentary chocolate-cello! Wow! I must say this chocolate liquor was the perfect ending to our very satisfying meal that night.
If you ever go to Bali, you must dine at Trattoria! I recommend it highly!
I was flipping through the menu when I saw this.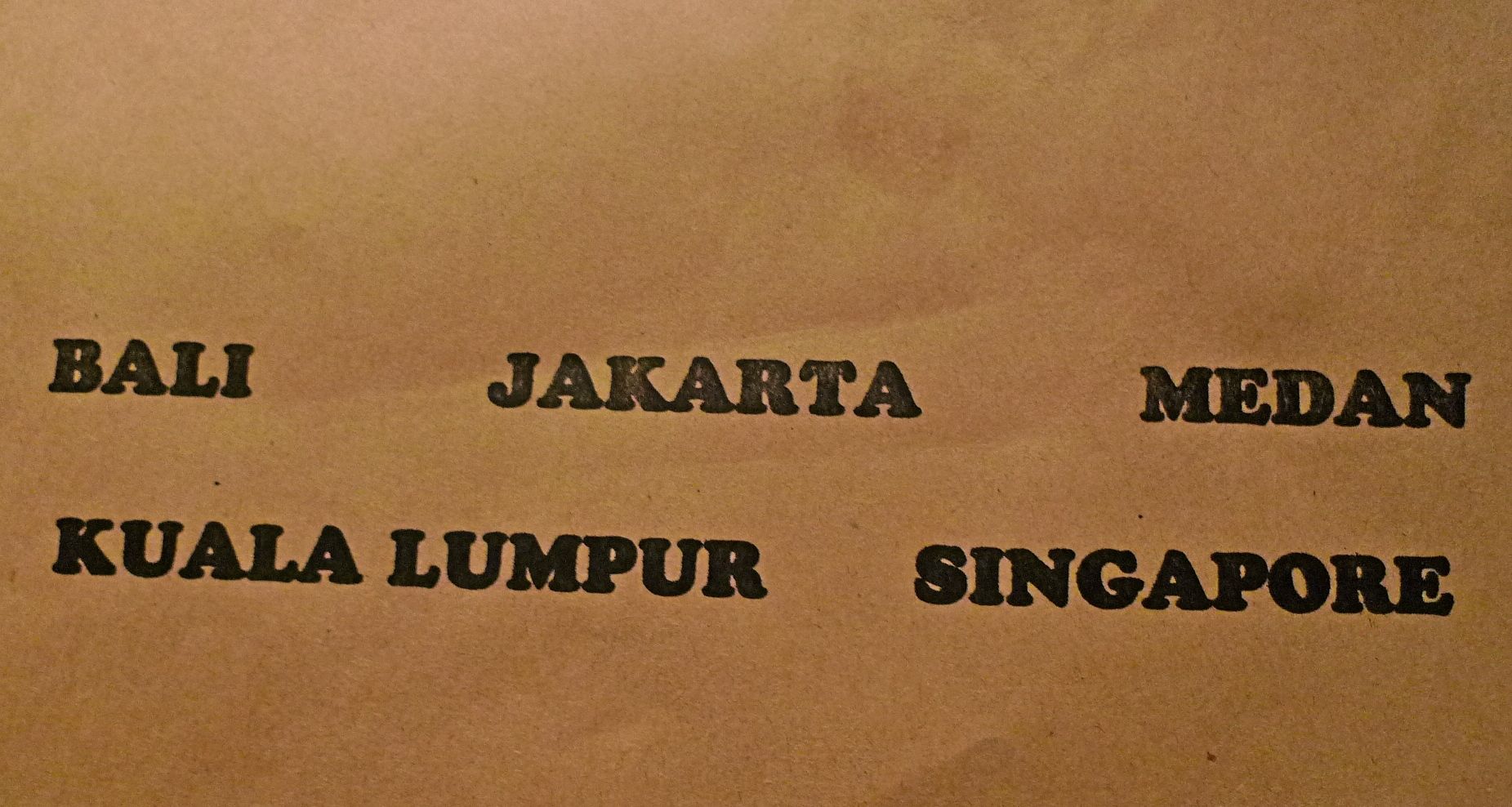 What?! Trattoria is also found in Kuala Lumpur? And I did not even realise this staying in Malaysia! Silly me!!
Well, it looks like I do not have to fly to Bali for the nice mimosa cake and the chocolate-cello! Trattoria KL, here I come!!