Yesterday was
1st of December
. It was a special day as far as I am concerned because it was my birthday!
So if you have not wished me
Happy Birthday
on Facebook or Twitter, it's not too late to wish me now. I do accept belated birthday greetings. Haha! Anyway, let's sing the birthday song, shall we? (just replace the word
me
with
you
)
Happy Birthday to me,
Happy Birthday to me,
Happy Birthday to Panda,
Happy Birthday to me.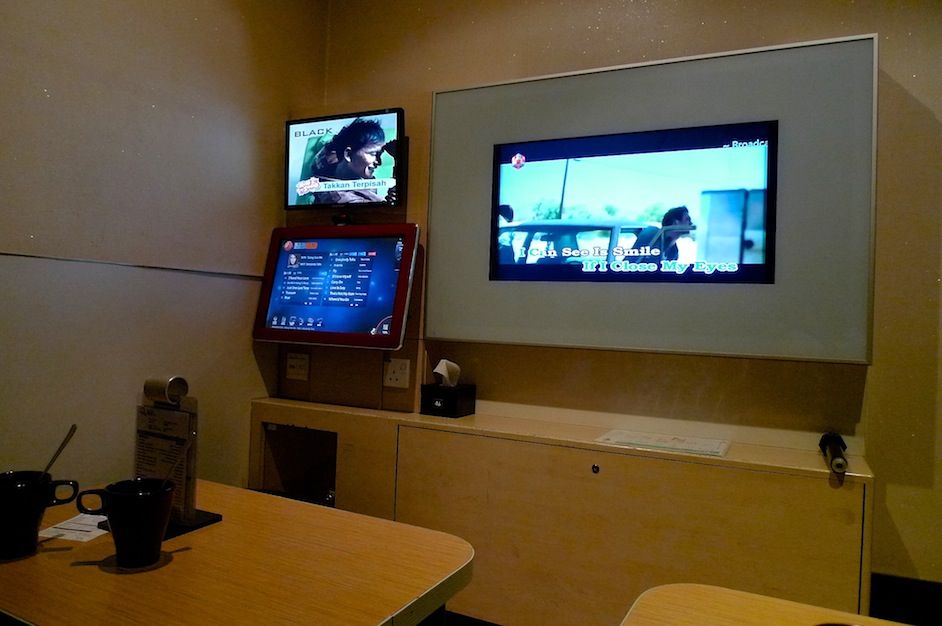 I spent a big part of the day singing at
RedBox Karaoke
with 2 friends.
It's like an annual ritual thing for me as Redbox offers the birthday boy or girl free karaoke with free hi tea or dinner buffet thrown in. But only if you are a member of course. It's free to sign up as member, so why not? : )
As the birthday boy, my friends let me sing more songs. So which songs did I sing repeatedly? Well, these were the 5 songs I chose that I kept singing again and again till I was totally satisfied. LOL!
1. Clarity by Zedd
2. Wake Me Up by Avicii
3. I Need Your Love by Calvin Harris & Ellie Goulding
4. Story Of My Life by One Direction
5. Walk Like Rihanna by The Wanted
Out of the 5, the hardest to sing was Wake Me Up by Avicii. In fact, I could only sing like 20% of that song haha! I wanted to sing Demons by Imagine Dragons, but Redbox did not have that song! What a pity!
After karaoke, I had dinner at
Chili's
, my favorite Western restaurant. It had been some time since I last had
Monterey Chicken
so I decided to choose just that last night.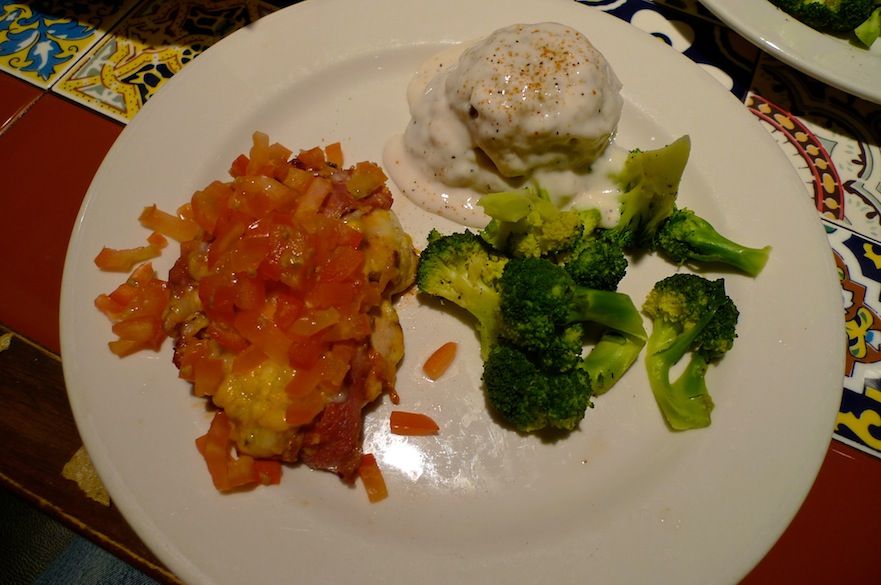 It was still yummy although the picture above did not look very presentable. LOL!
I think Chili's has a very nice environment. There's music being played which is not too loud until it drowns your conversation. There are TVs showing football matches in case you are bored with talking. And the lights are neither too bright nor too dim to create a very comfortable dining experience.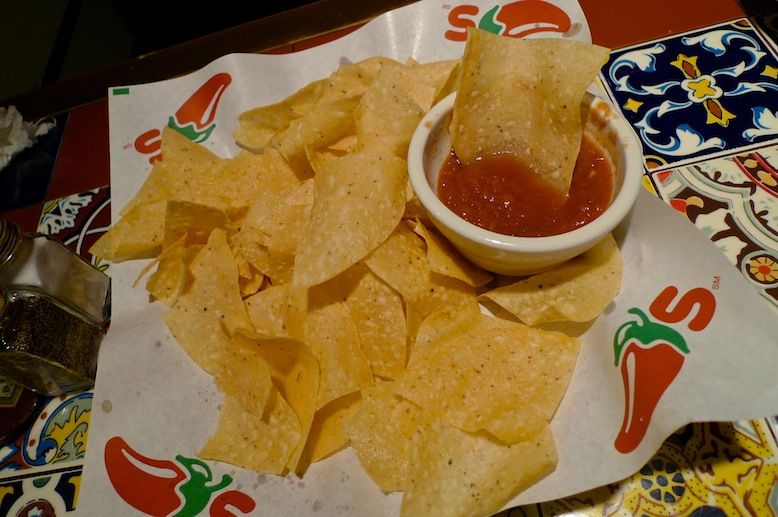 Of course as the birthday boy, I suggested the
bottomless tostada chips
. This is a MUST if you plan to stay long in the restaurant. Nothing beats snacking on endless supply of tostada chips dipped in salsa sauce while chit chatting! Trust me.
My friends told Chili's about my birthday and the staff at Chili's surprised me with a birthday cake and a Happy Birthday song. I saw that coming of course, but still got to act surprise, no? :D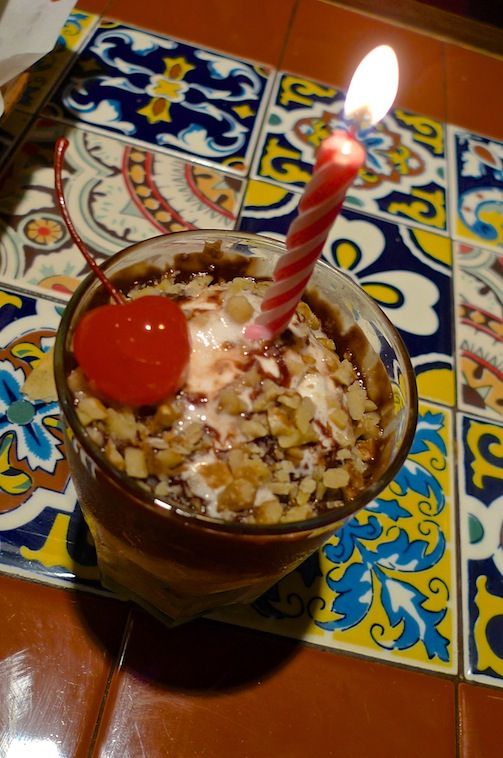 OK, it's not really a birthday cake, but much better. It's actually brownie topped with ice cream and nuts! Heavenly! I liked the ice cream and nuts part, but when I reached the brownie at the bottom, I found it too sweet! Oh well, it's a sweet birthday so I am not complaining! LOL!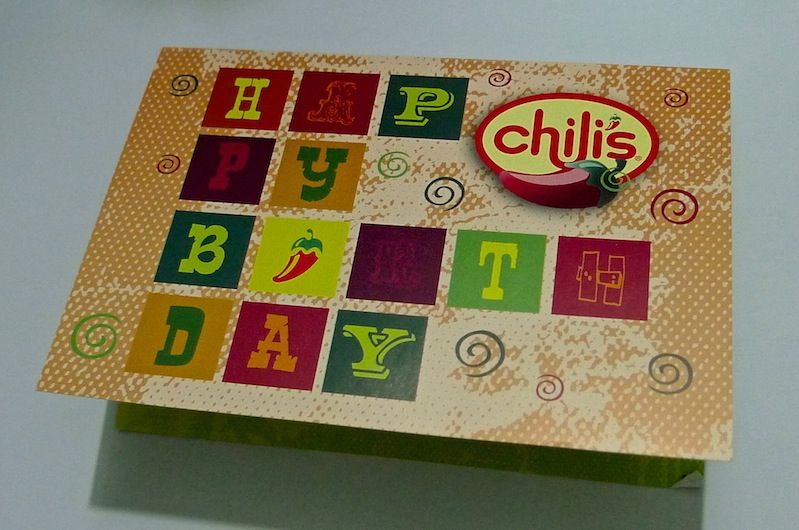 The Chili staff also snapped a picture of me and my friends with my brownie ice cream cake, and insert the photo inside this lovely birthday card. Wonderful!
I'm not showing the photo of course - that's for my eyes only haha! It was a nice birthday celebration - nothing too special or extravagant, which is just the way I like it - and I enjoyed it while it lasted. Looking forward to next year's 1st December! : )