Continued from
Part 1
The
Christmas decorations in Klang Valley
have been disappointing this year. All the shopping malls were cutting costs resulting in lackluster and uninteresting Christmas decorations.
Pavilion KL
still stood out amongst them all, even if its Christmas decorations were not as impressive as previous years. I guess what really caught my attention this year were the display of some famous sticker characters from the mobile platform
LINE
.
This huge statue of the LINE character
Moon
was a great crowd puller at the front entrance of Pavilion shopping mall.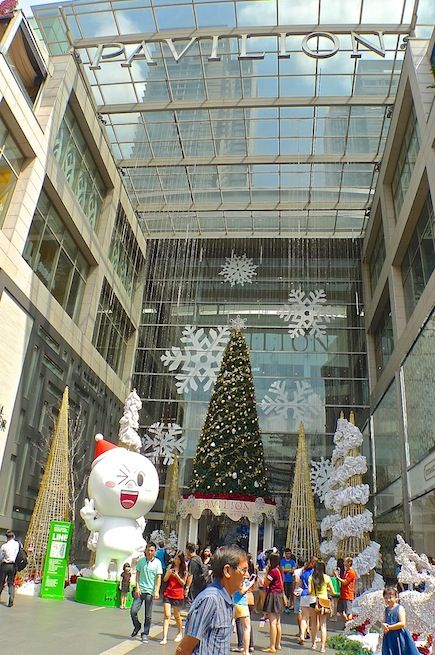 So cute!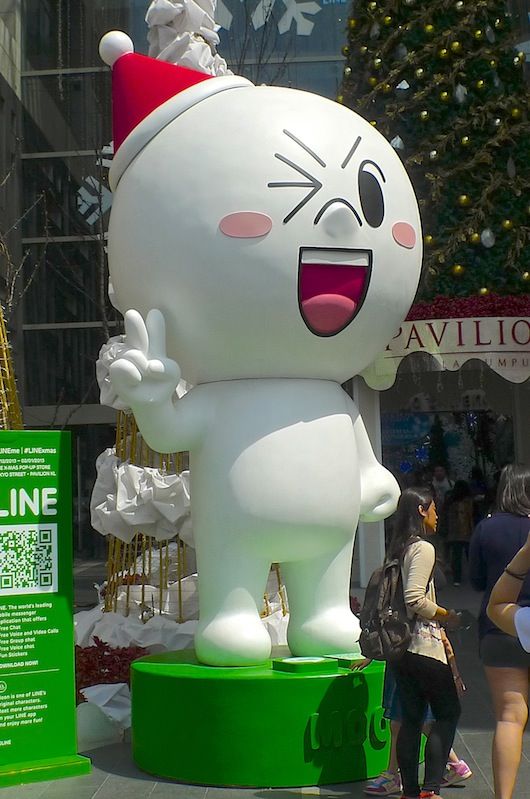 Inside Pavilion on the 6th floor (same floor as Tokyo Street), there were a few more display of LINE characters. This is Moon again decked in Christmas hat and scarf.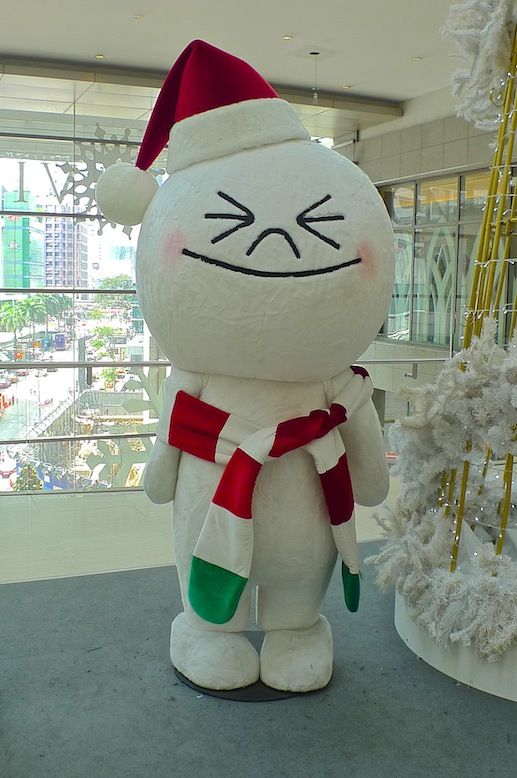 I did not know who these two people standing next to
Cony
and
Brown
were, but I had to take this photo with or without them inside! There were a long line of people queuing up to take photos with these two famous LINE characters and I just did not have the patience to wait. So I just snapped away. - Sorry about that!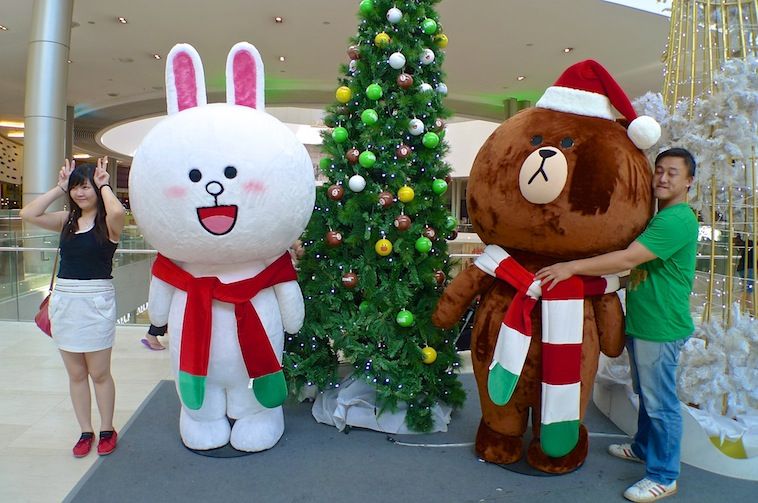 They were quite funny right? I mean the two people posing next to Cony and Brown. And look at Brown - he looked like he's sweating! LOL!
The Christmas decorations inside Pavilion viewed from the 6th floor.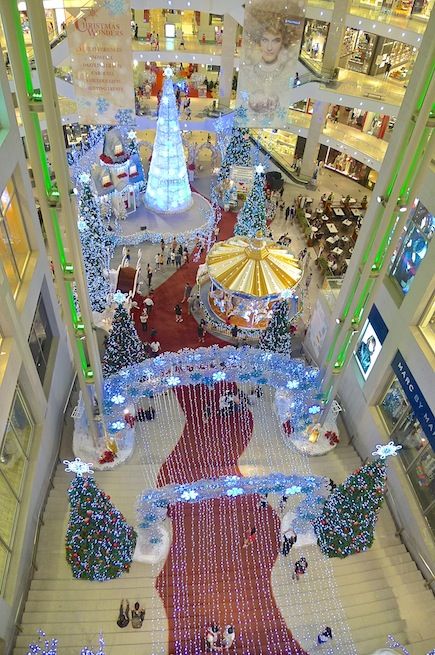 There were some recycled items from past years, but I guess that's all right. It still looked pretty nice, no?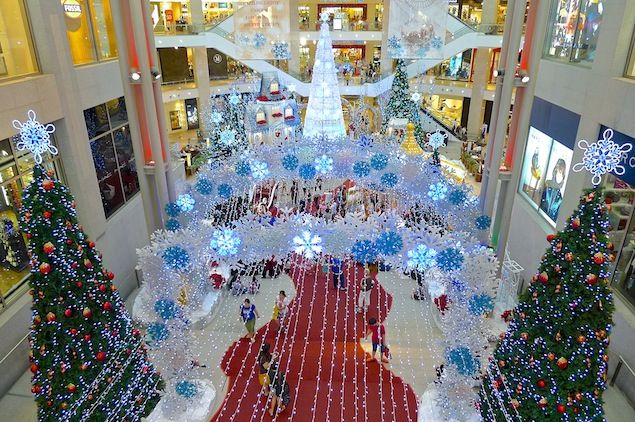 Back at the ground floor, there were two bears facing the main entrance. Again lots of people posing here so capturing these bears without anyone standing there would be quite impossible.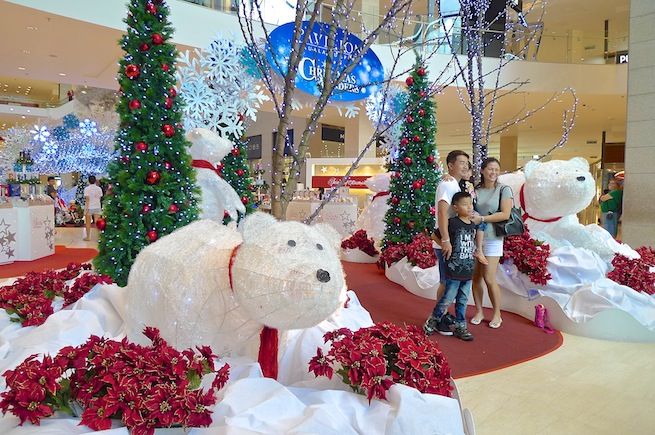 The stairs leading down to the Centre Court was filled with beautiful Christmas decorations.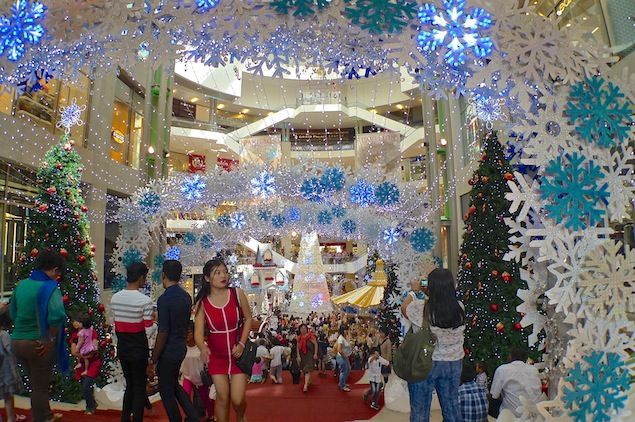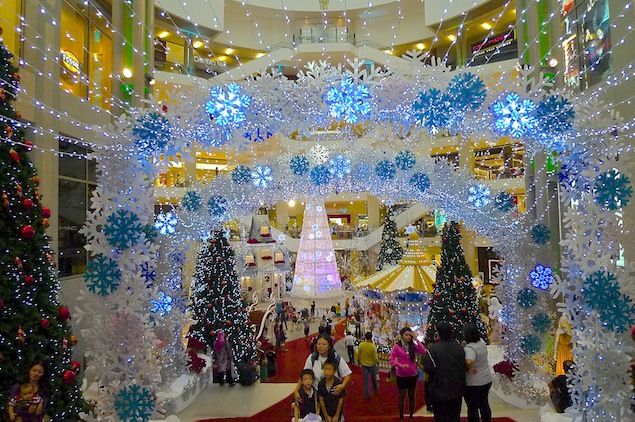 From the stairs, the view of the carousel and the tall Christmas tree was quite a sight to behold.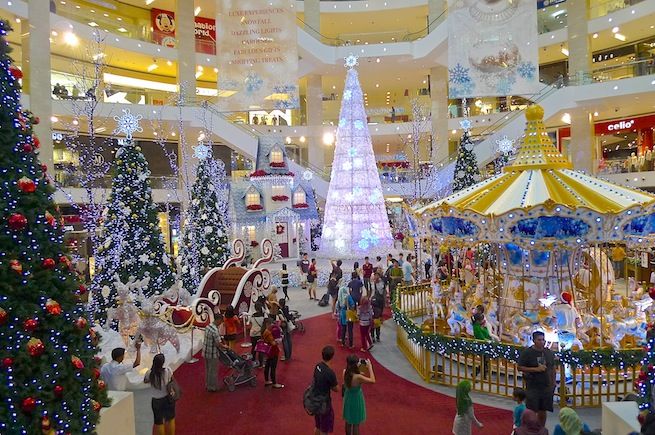 Some fashion showcase on display at the staircase.
Tall Christmas trees at the Centre Court.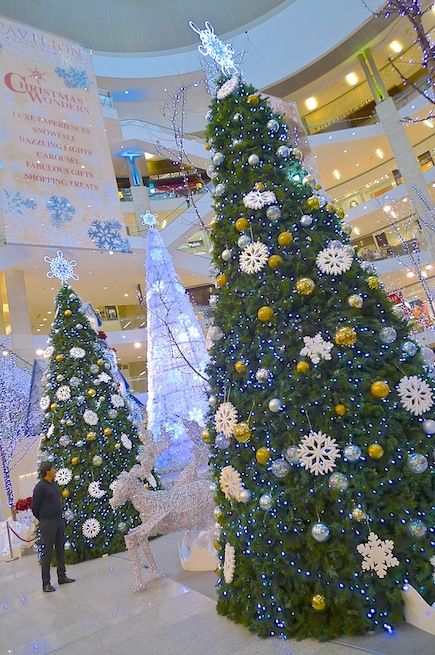 It's Winter Wonderland here.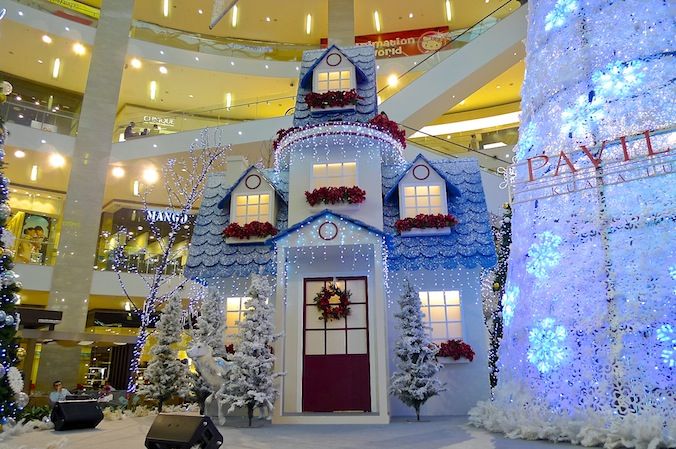 This white Christmas tree had lights in the shape of snowflakes blinking all over. Quite beautiful from afar but did not look as nice when seen close-up.
You can view a short video of the blinking snowflakes in my
Instagram
video
HERE
.
Some Christmas items on sale at the many stalls here.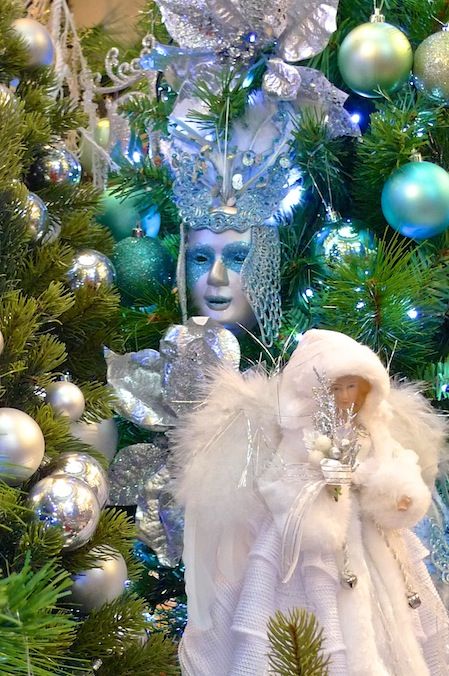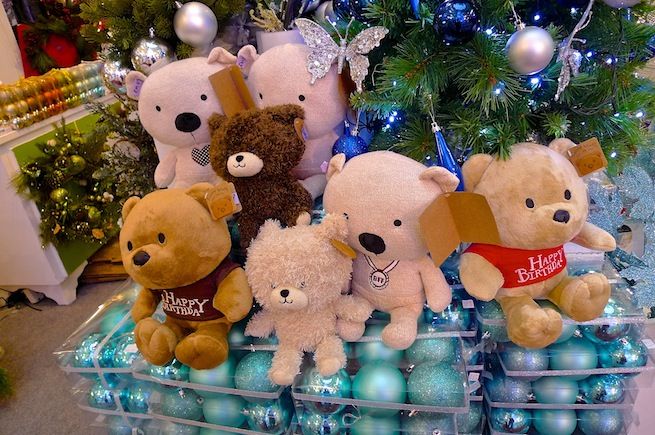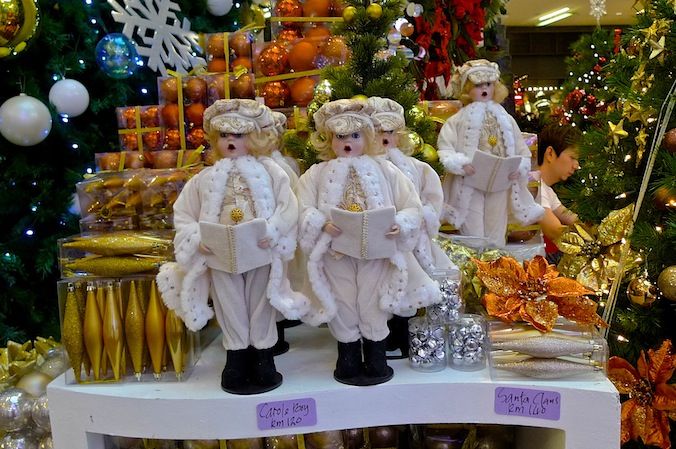 More photos below …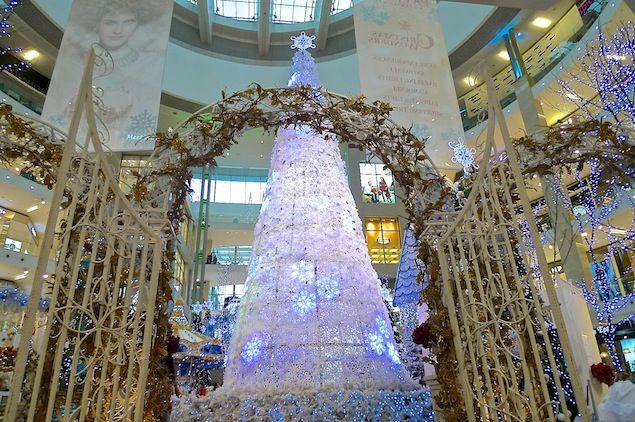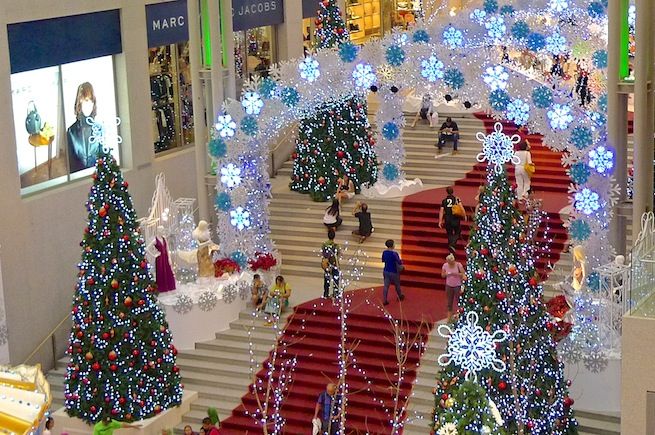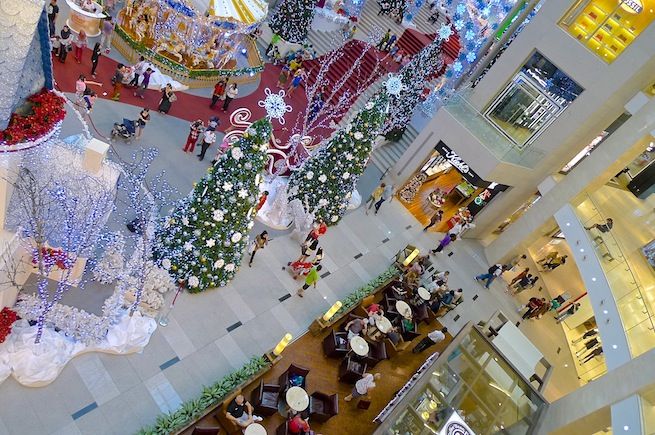 Now let's go down memory lane and compare the Christmas decorations at Pavilion KL from previous years. Which year do you like best?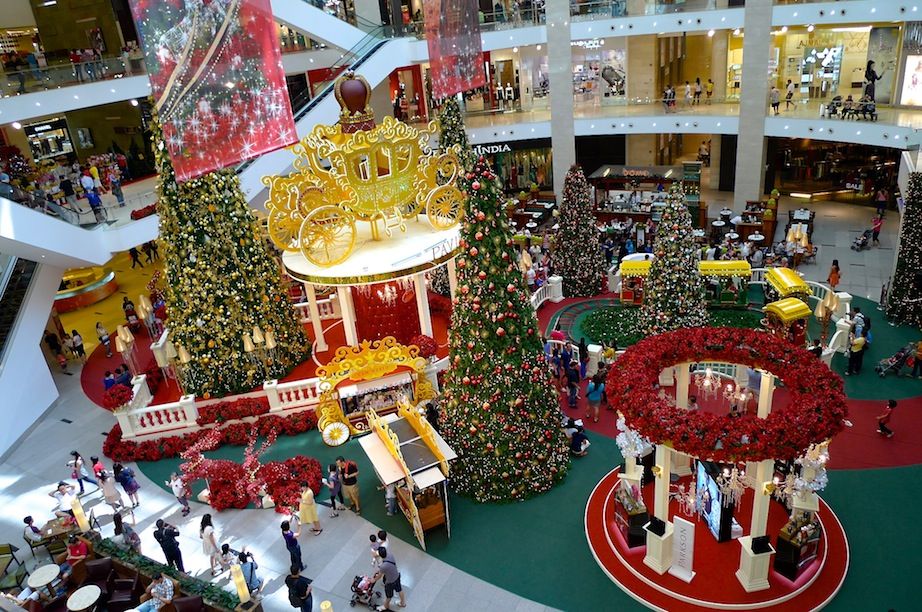 Christmas decorations 2012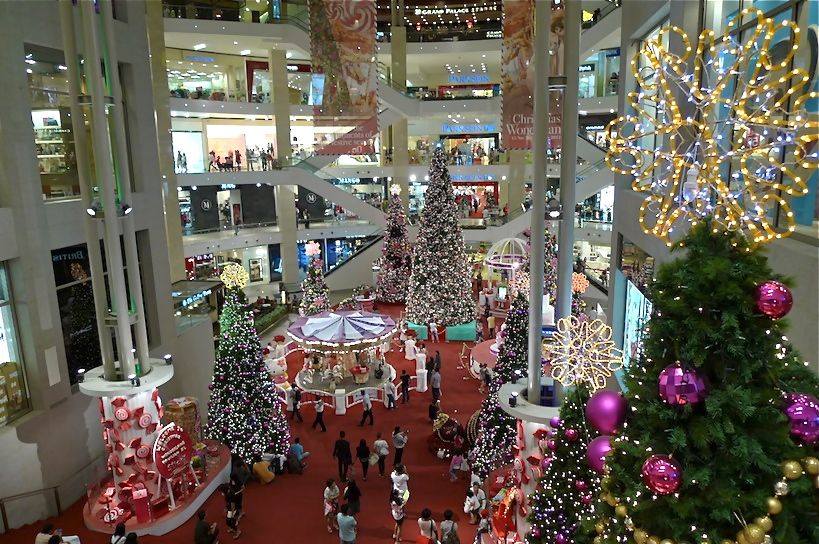 Christmas decorations 2011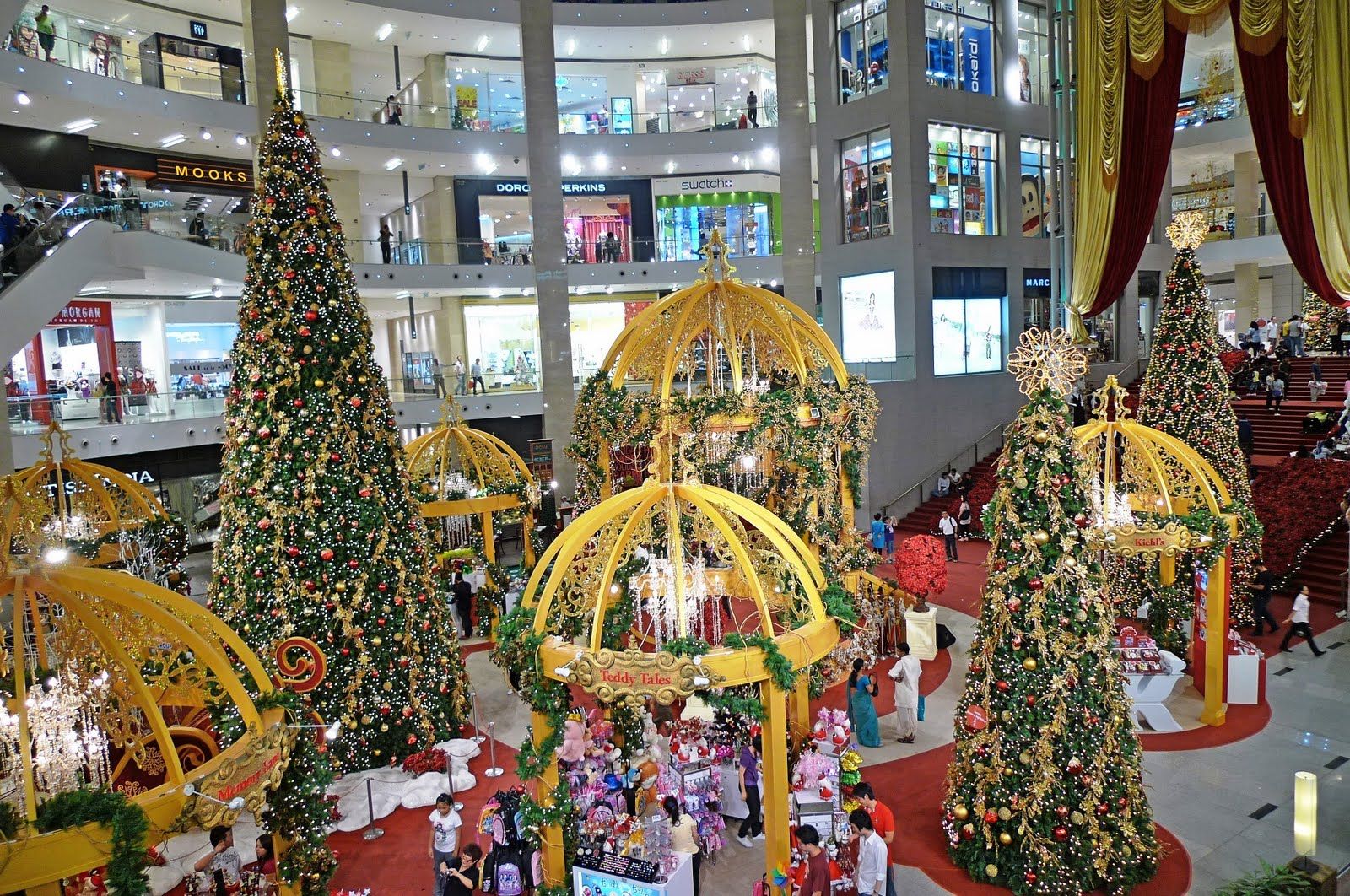 Christmas decorations 2010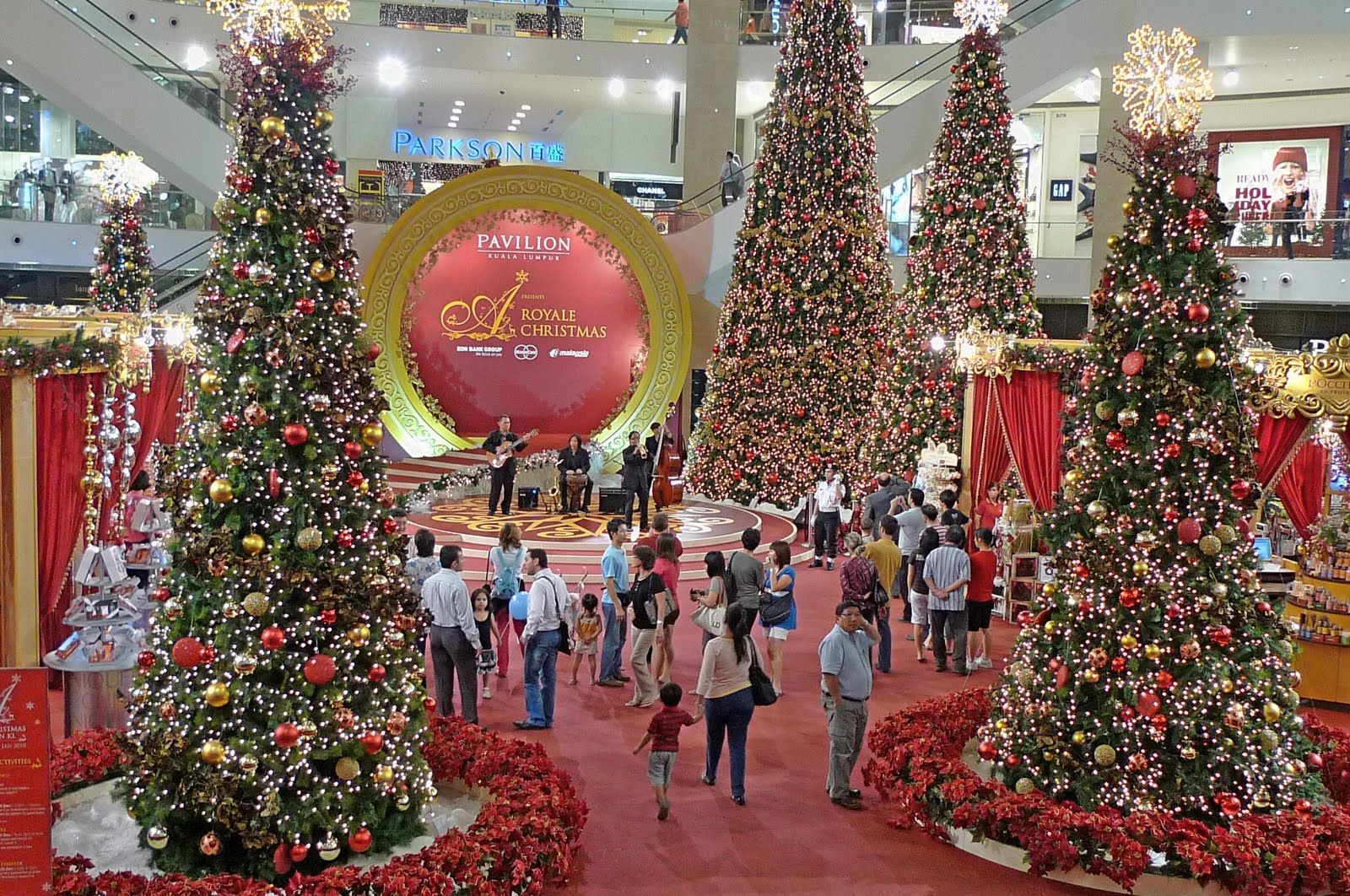 Christmas decorations 2009
I think I still miss the White Christmas decoration outside Pavilion KL back in 2010. This photo below brings back memories for me!
And how could I forget
my first 'snowfall'
in Malaysia at Pavilion back in 2009?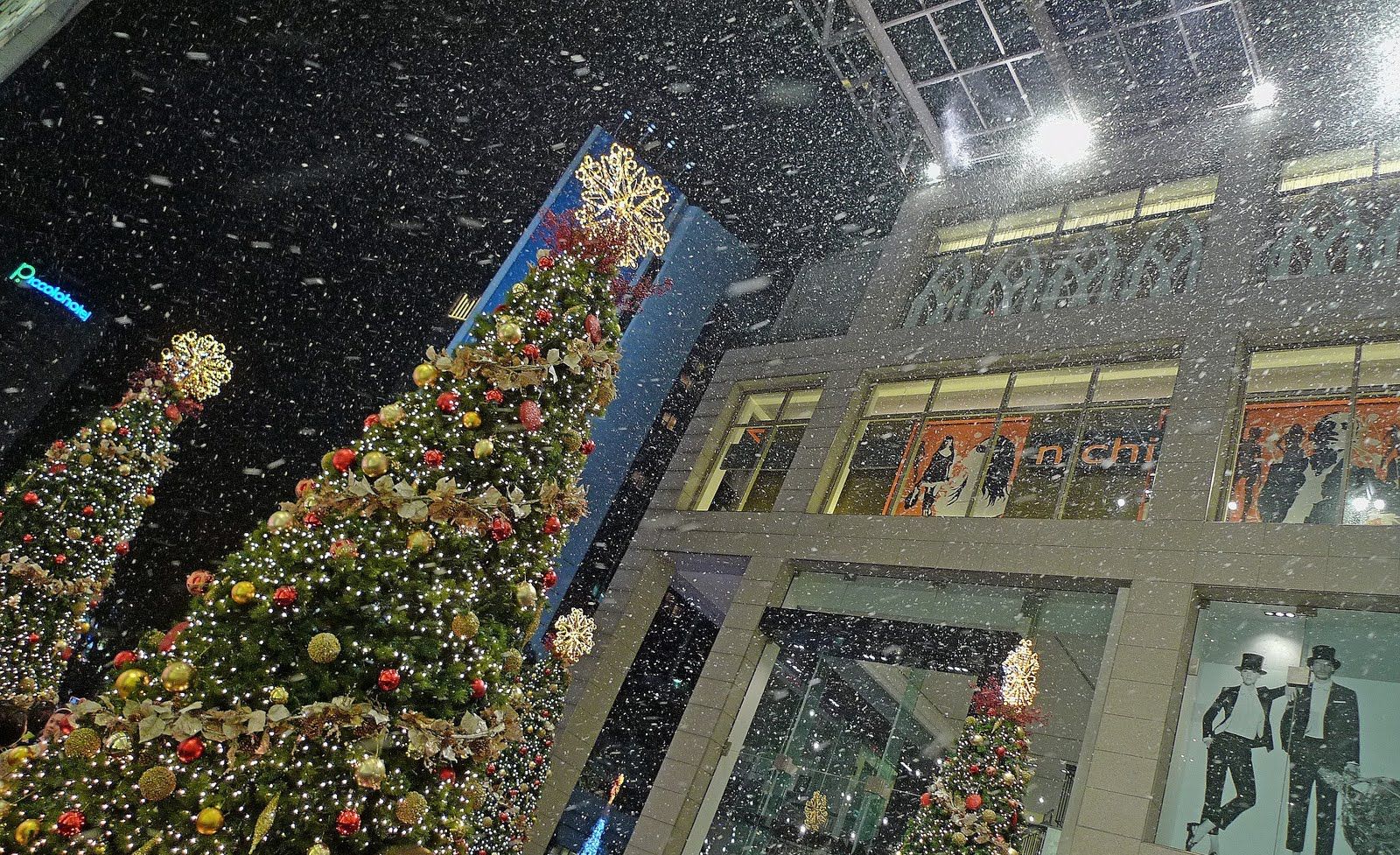 The
United Buddy Bears
added a nice touch to the Christmas mood at Pavilion back in 2011.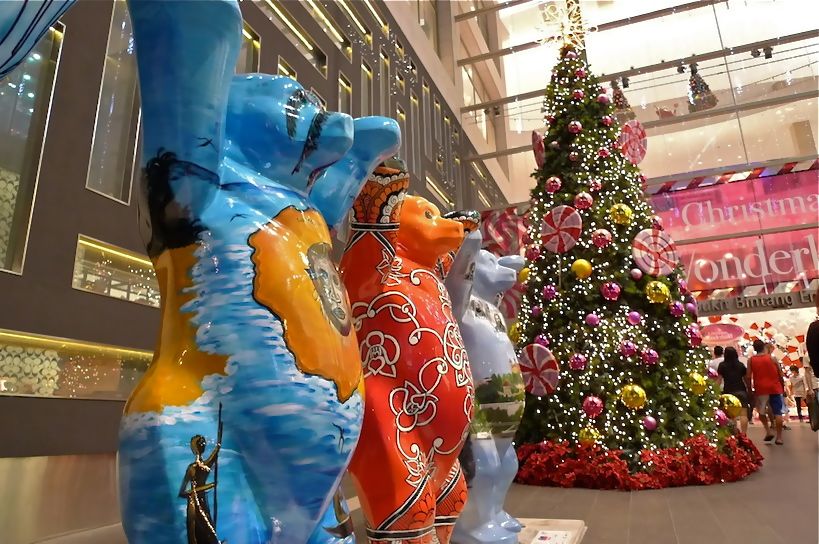 Aren't these Buddy Bears beautiful?
In Part 3, I will share with you photos of Christmas decorations at Suria KLCC, Starhill Gallery and Farenheit 88, so stay tuned : )