The
Christmas decorations in Klang Valley
were pretty disappointing this year. So much so that I did not even feel like taking photos of some of them!
I guess most shopping malls were not willing to spend too much on lavish Christmas decorations due to the weaker economy. Oh well, I hope next year will be better.
So far, I think the Christmas decoration at
One Utama
, reputedly the world's 4th largest mall, was among the best this year. What do you think?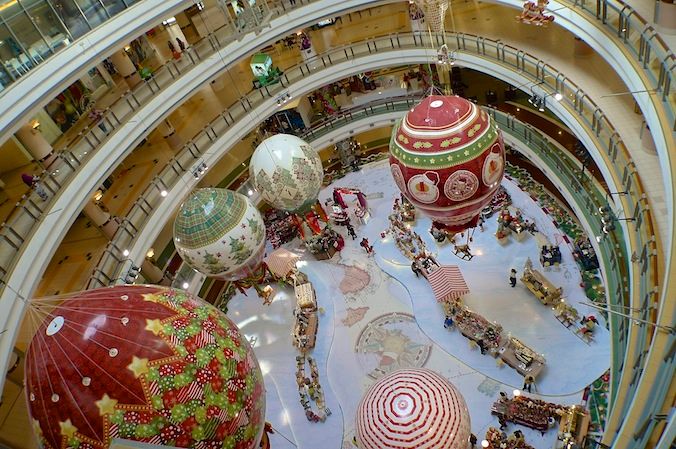 No doubt it did not feel too Chrismassy with all those hot air balloons. In fact, what do hot air balloons got to do with Christmas? I wonder.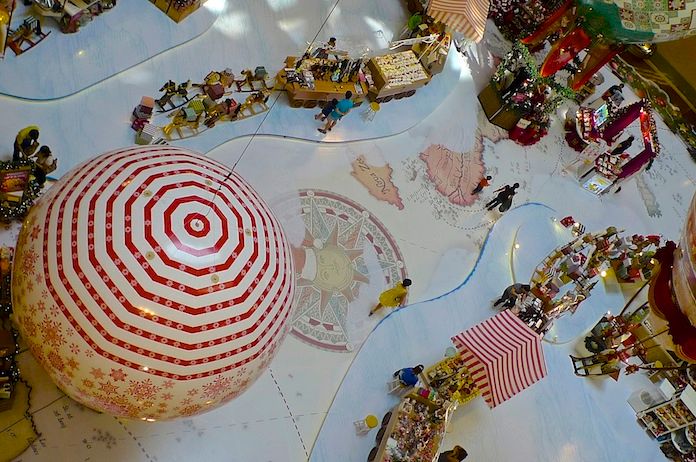 But then again, I thought it was kind of special. Beautiful even.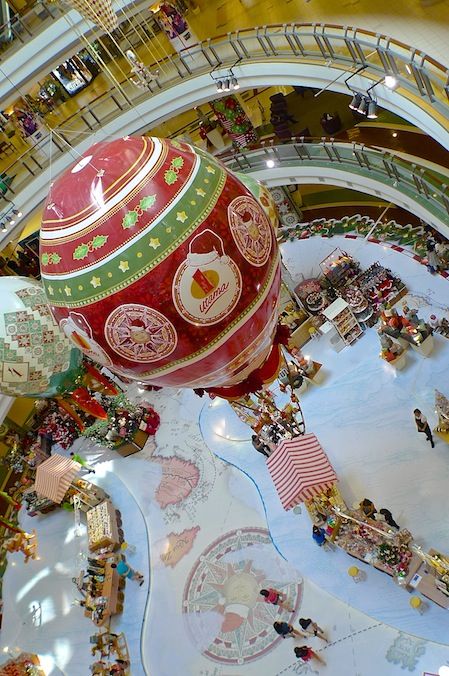 Oh, and I love those hanging wooden horses!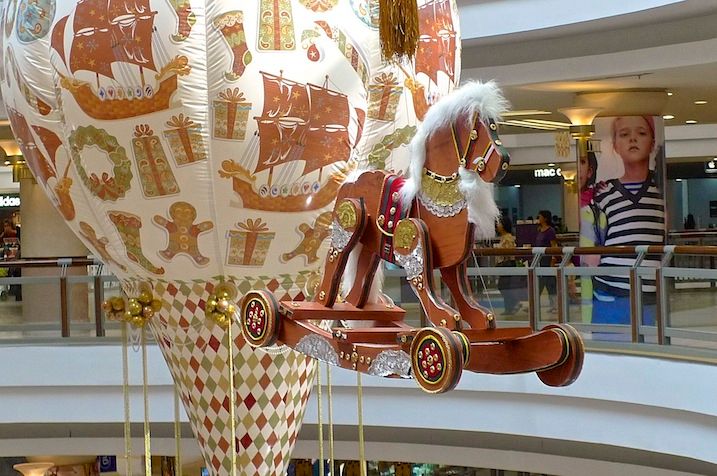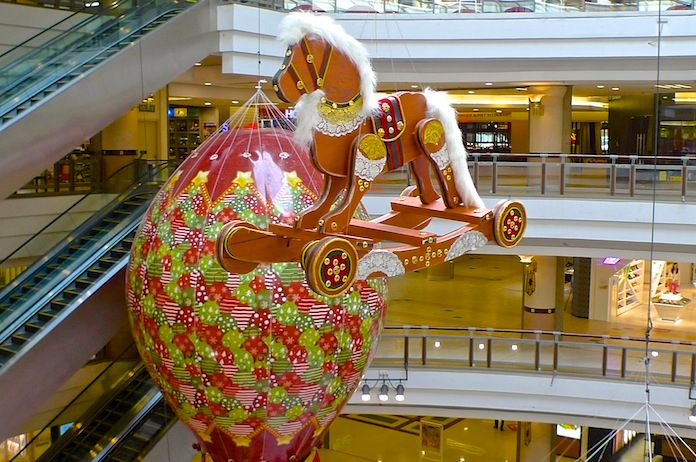 All the balloons have different Christmas theme designs on them. Nice!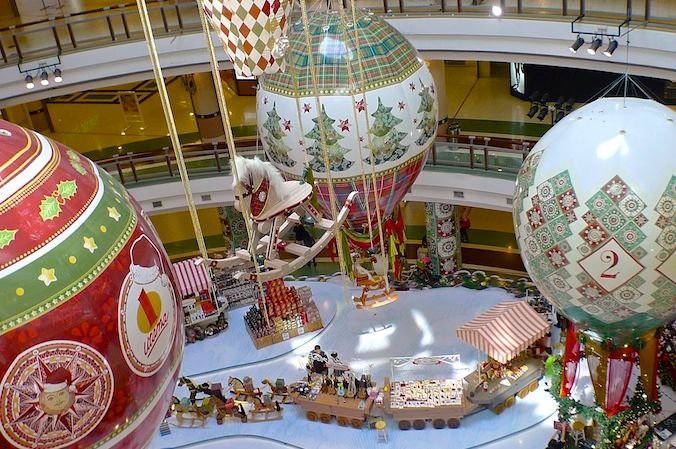 I like the gingerbread man on this balloon!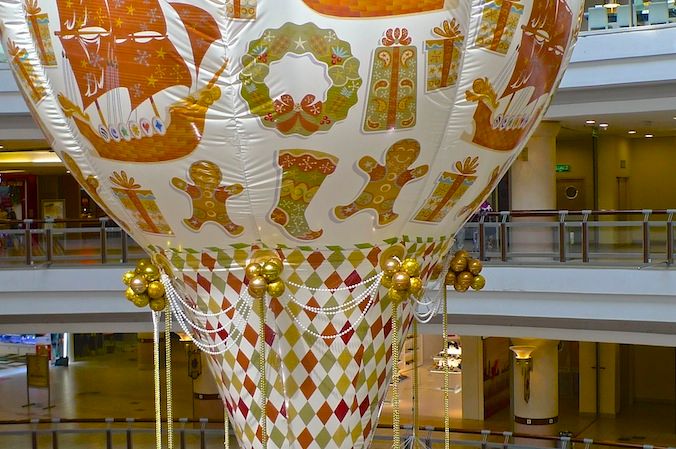 I also like the map on the floor!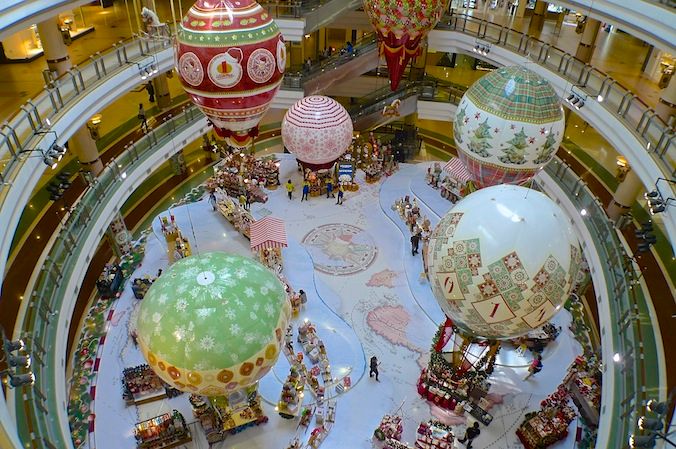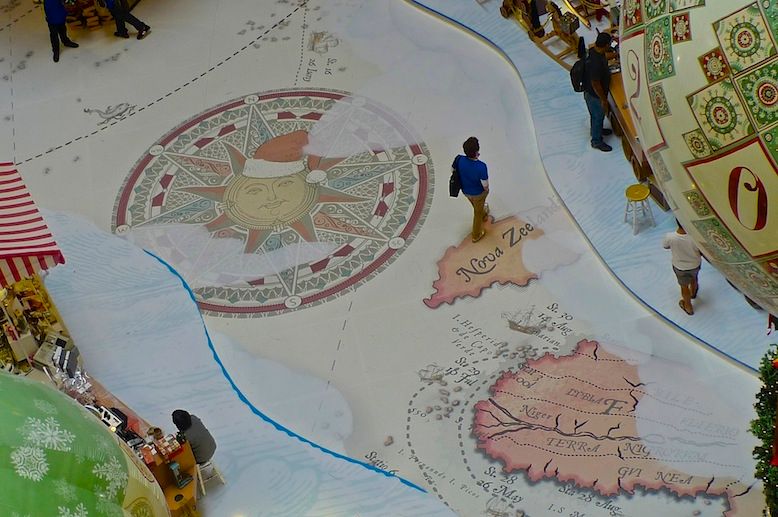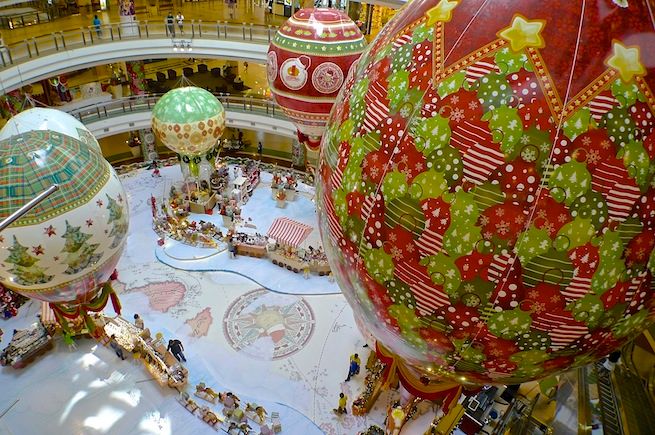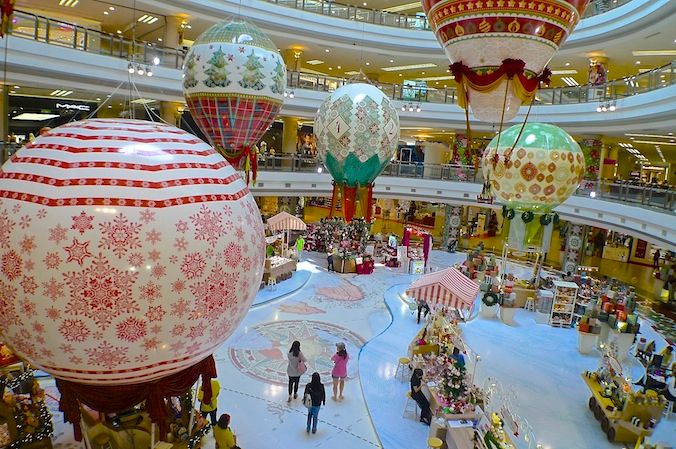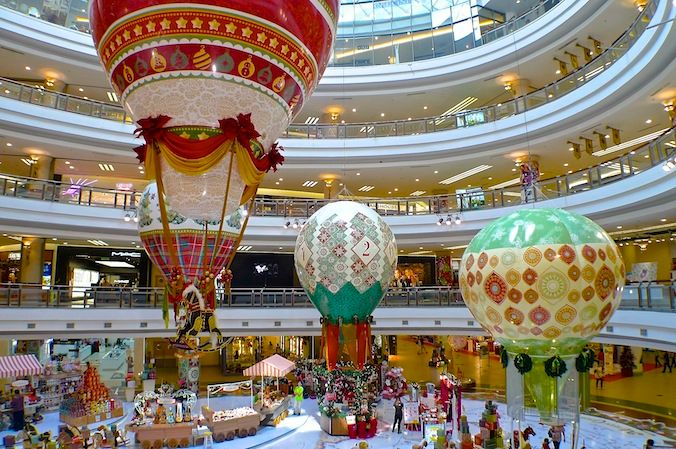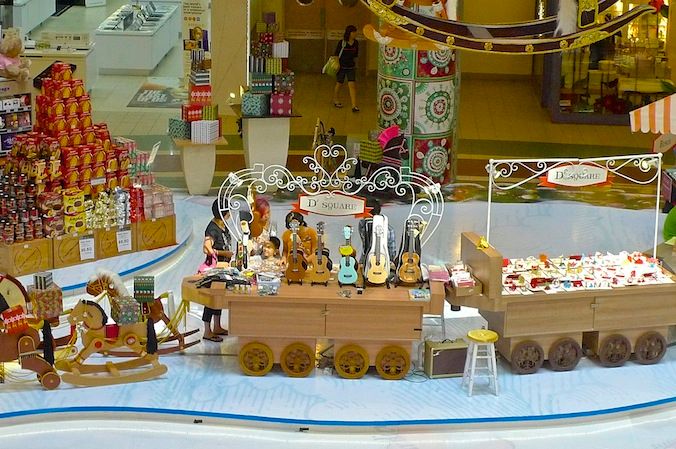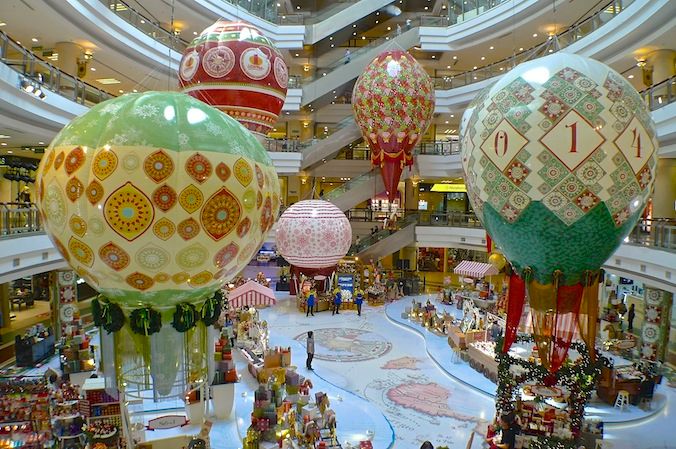 There were real wooden rocking horses for kids to sit on. In fact, there were a few of them, each with different design. My 1 year old nephew had a great time on these horses, no kidding!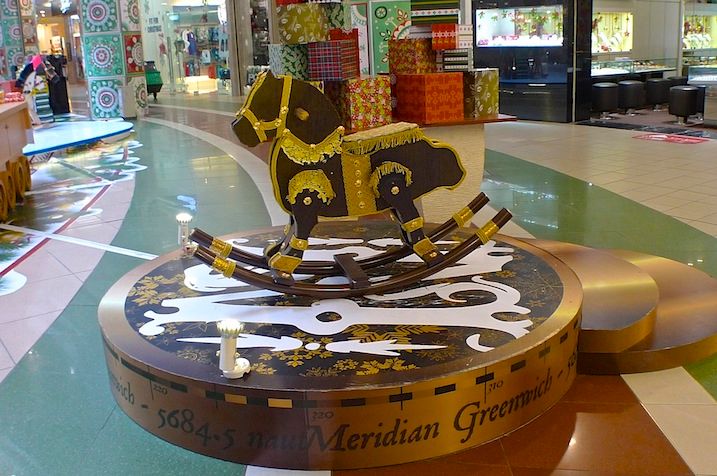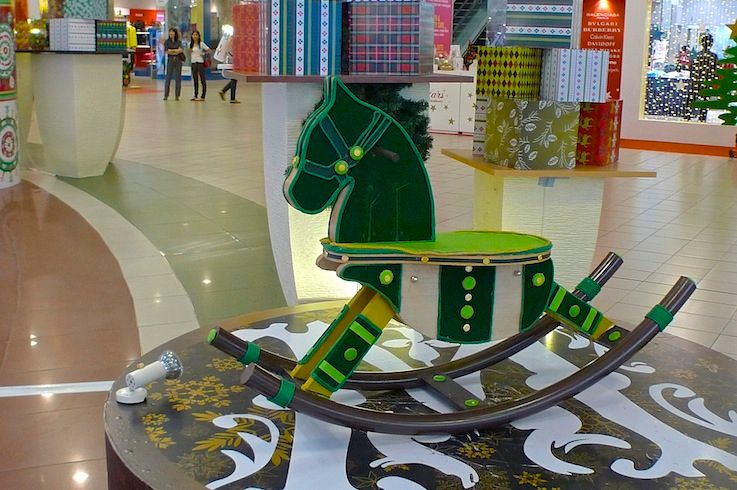 But not all wooden horses here are for sitting. Like these ones below. They are part of the stall's decoration. LOL!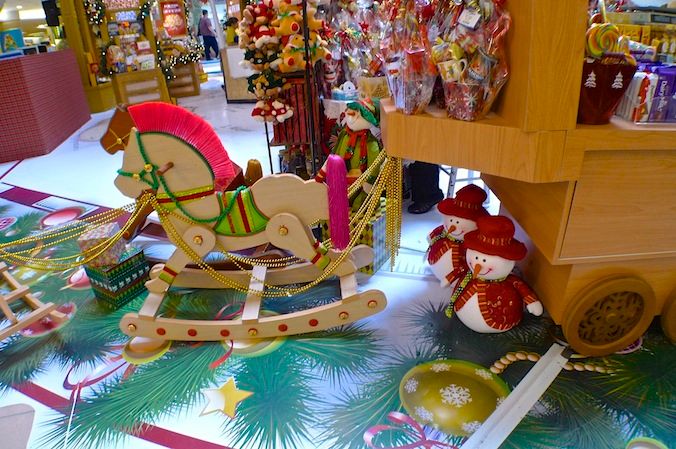 Ooh! Look at those two cute little snowmen hiding there! : )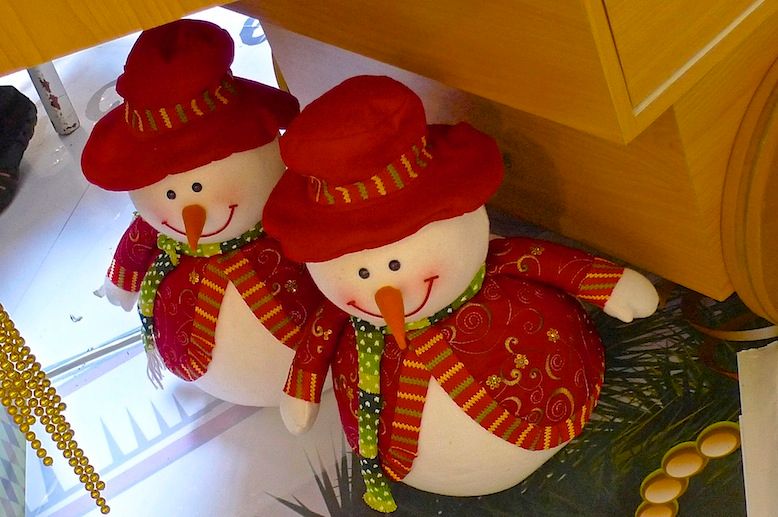 More horses. Funny, but they kind of remind me that next year is the Year of the Horse!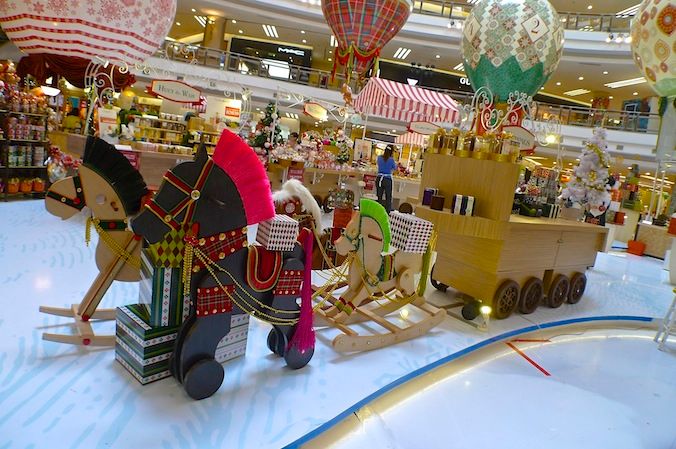 So how do you like the Christmas decoration at One Utama?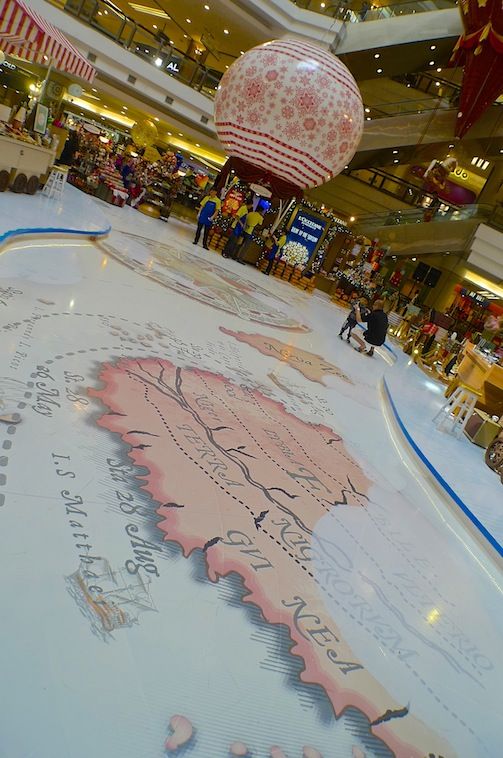 Merry Christmas from One Utama!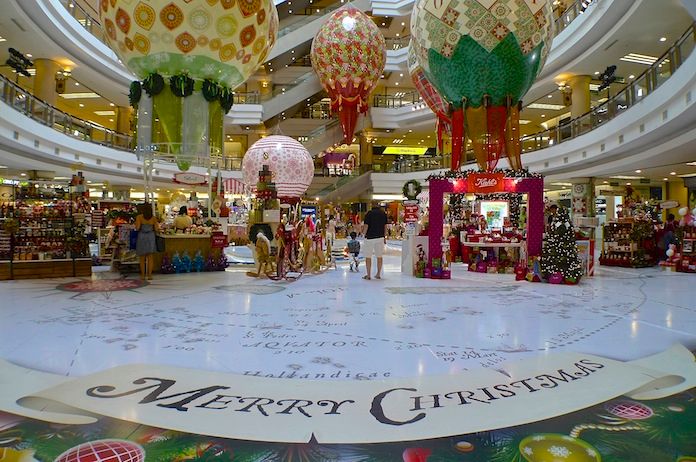 Now, just for fun, let's go down memory lane and compare the Christmas decorations at One Utama from previous years. Which year do you like best?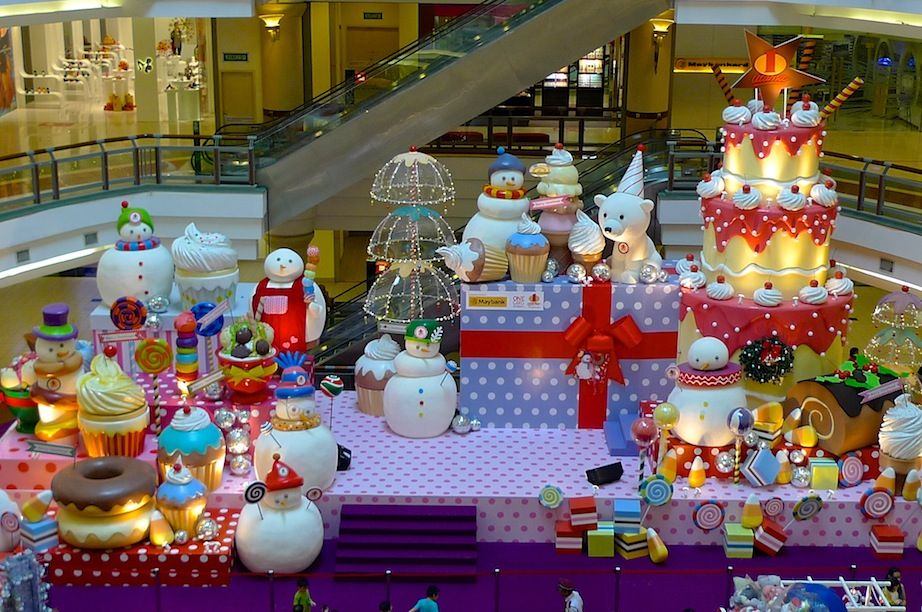 Christmas decoration 2012
Christmas decoration 2011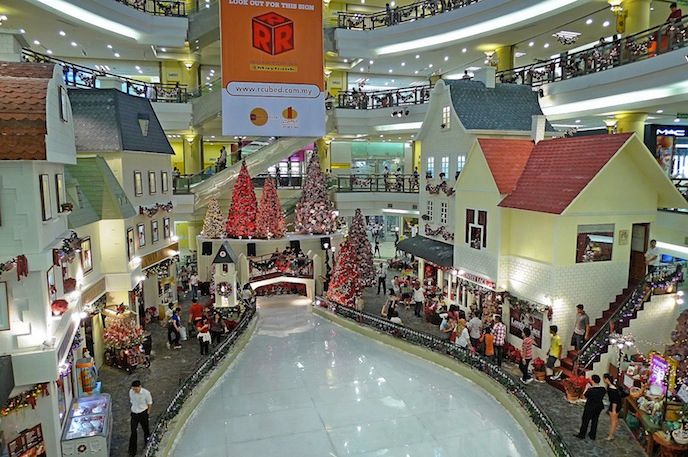 Christmas decoration 2010
Christmas decoration 2009
I thought the Christmas decoration in 2012 quite cute and 2010 really beautiful! I did not really like 2011 because I could not connect the underwater theme with Christmas. 2009 was just OK to me, not very outstanding. Overall, I like 2010 the best. What about you?
Don't miss Part 2 where I take you to other shopping malls in the Klang Valley! Merry Christmas everyone!