My 4th day in
Bangkok
was rather uneventful and unadventurous. That's because I was not feeling too well. Don't you just hate it when you get sick during your holidays?
I even skipped my breakfast as I woke up late. I did not feel like eating anything which was really a pity in a food paradise like Bangkok. Anyway, my friend and I decided to go shopping. We planned to go
mall hopping
the whole day. LOL!
Most of Bangkok's major malls are connected by the MRT (subway) and BTS Skytrain, so it's very convenient to go mall hopping. But maybe you want to get the
Rabbit Card
first!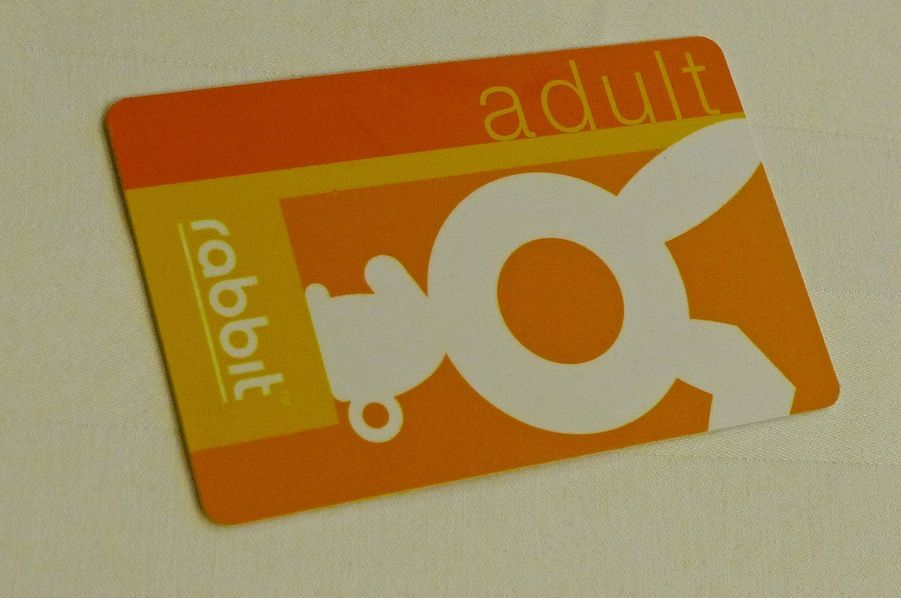 The
Rabbit Card
is a rechargeable contact-less stored value smart card used for the BTS Skytrain in Bangkok and may be extended for the MRT and BRT (bus rapid transit) in the near future. It's something like Singapore's
EZ-Link
card, Hong Kong's
Octopus
card and Malaysia's
MyRapid
card.
The Rabbit Card can also be used in some retail outlets like
the following
but I think it's more suited for locals since they can earn reward points. As a tourist, I did not really bother about it. Why pay with the card when you can pay with cash right?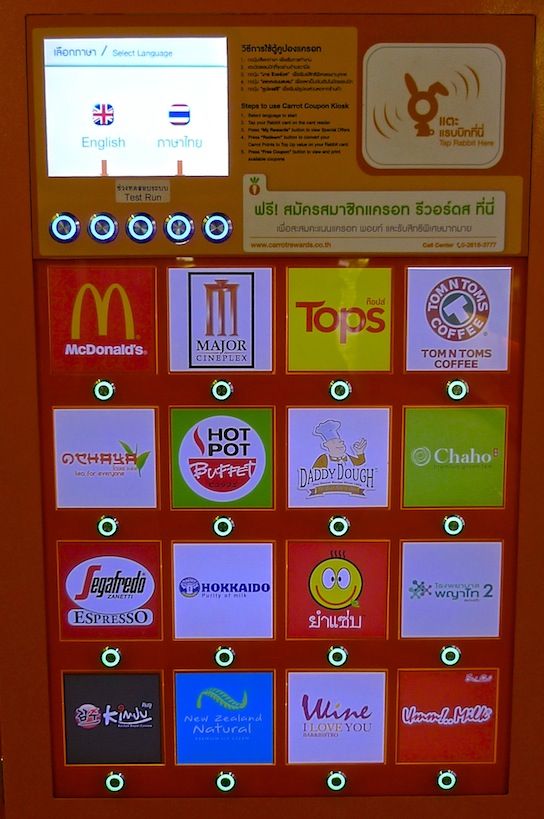 The card comes with a loyalty reward program, whereby you can redeem coupons by converting your rabbit points. There are kiosks for you to redeem those coupons, but again, it's more for the locals, so as a tourist I did not bother.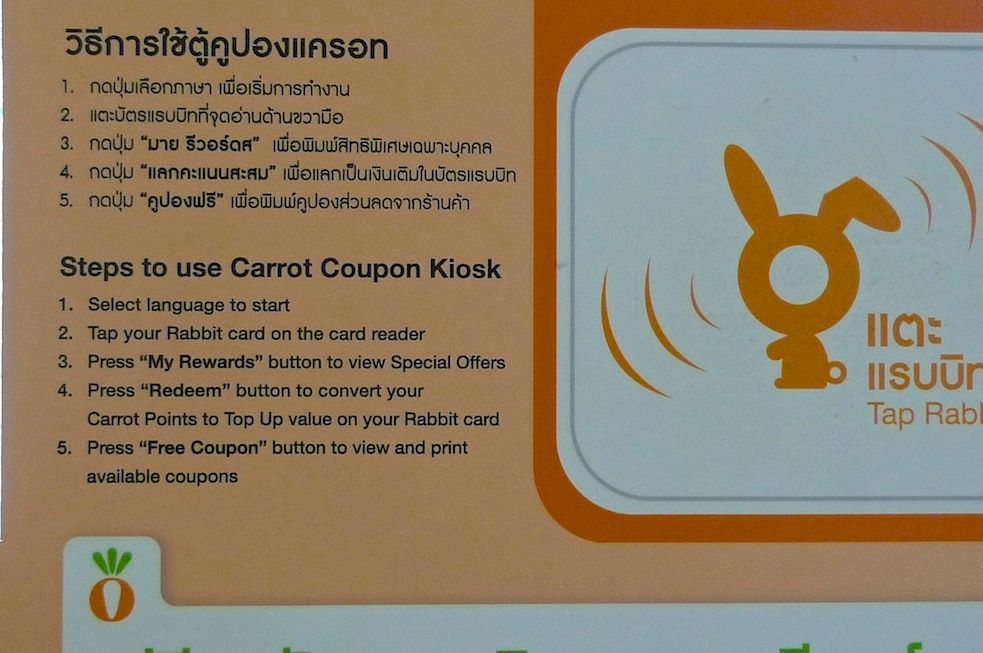 Since it was my first time getting the Rabbit Card, I was required to pay 50 baht issuing fee, 50 baht card deposit fee (refundable) and minimum 100 baht travel value. Total 200 baht (US$6.20 / RM20).
Once the card value drops to 15 baht, you will need to top up with another minimum 100 baht. During my 5 days in Bangkok, I had been using the card and found it very convenient while traveling on the BTS Skytrain. Now if only I could use it on the MRT as well, then it would be super convenient!
If you plan to get the card (and I highly recommend it for hassle-free traveling), do take note that the card expires 5 years from the date of issue and the stored value expires after 2 years. So if you visit Bangkok every year, or every 2 years, you can continue using the stored value when you return.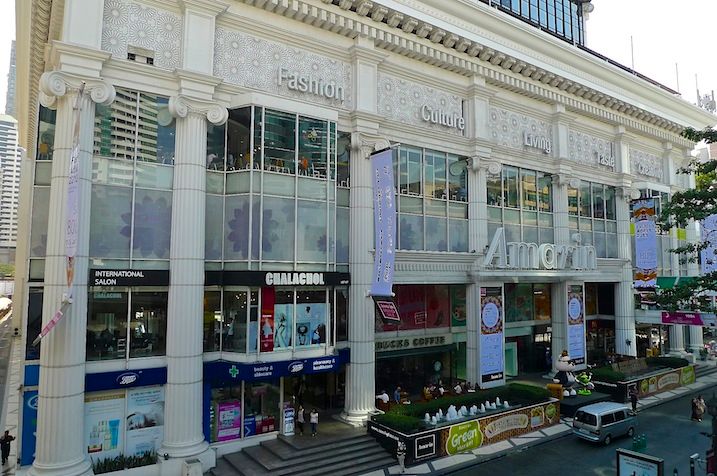 The first shopping mall we went to was
Amarin Plaza
. To be honest, it was my first time entering this mall.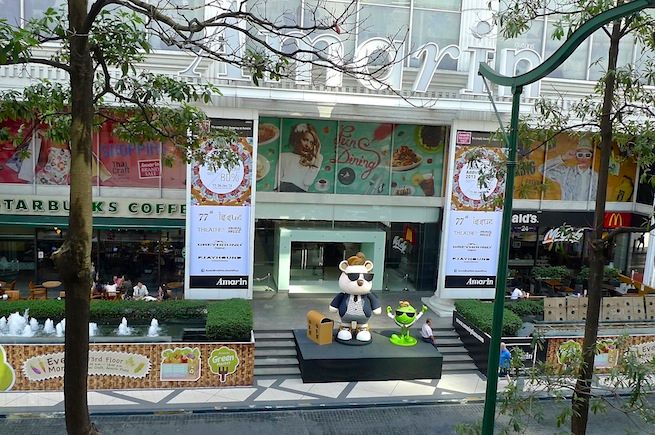 Look at those cute mascots at the main entrance although I was not sure what they were!
Amarin Plaza is a five-storey shopping mall. It's not as happening as say, Siam Paragon or as crowded as MBK, but you might be interested in the quality Thai handicrafts sold on the third floor.
OK, I have to admit I did not take a lot of photos during my mall hopping. I think I just managed to take two photos of
Gaysorn Shopping Centre.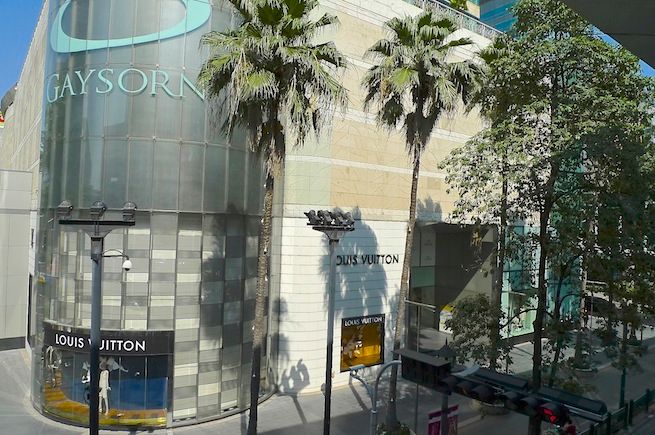 Nothing that I could buy here as the mall consists of mainly branded retail shops like Louis Vuitton, Salvatore Ferragamo, Prada and the likes.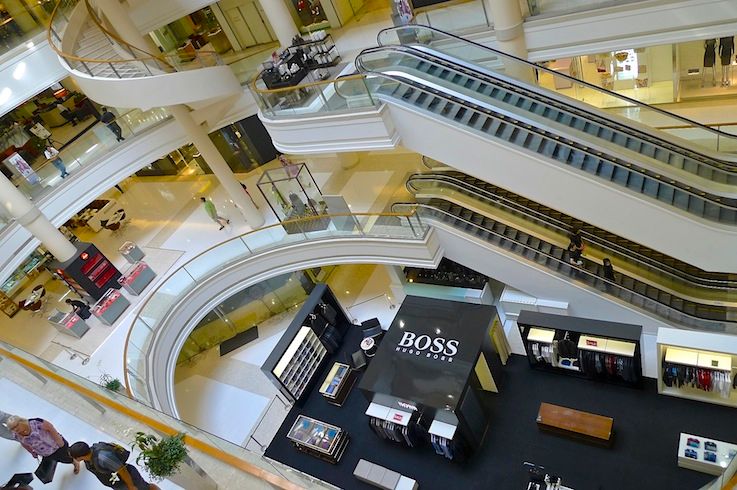 We passed by
Erawan Bangkok
boutique shopping mall but we did not enter.
Nearby the Erawan boutique mall is the famous Erawan Shrine.
You can read more about Erawan Shrine
HERE
.
We headed over to
CentralWorld
which is walking distance away from the Erawan Shrine and Gaysorn Shopping Centre.
Oh look at the three cute elephants by the fountain!
Took another shot. LOL!
The entrance into CentralWorld shopping mall from the bridge.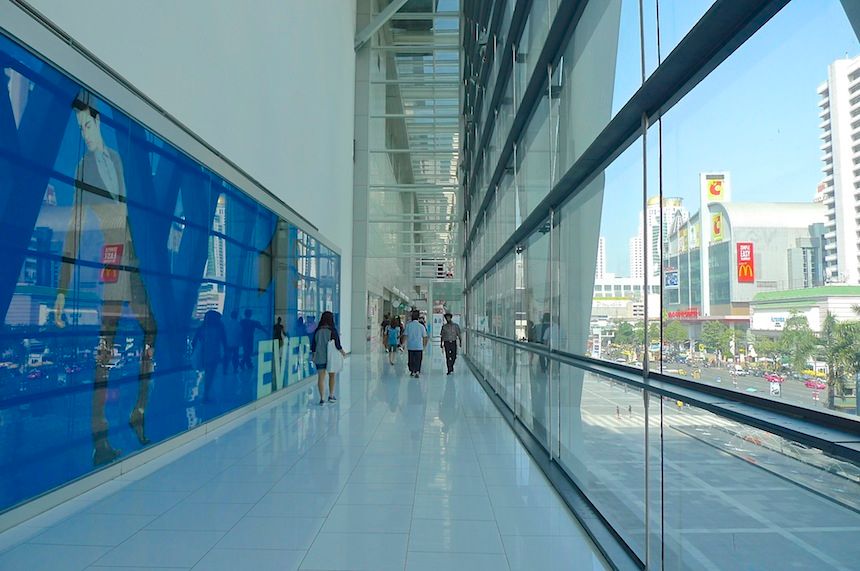 It was actually quite a large shopping mall probably as huge as Siam Paragon. We did some shopping here, although prices were still not attractive enough for a non-shopper like me.
The view of CentralWorld as we left the mall.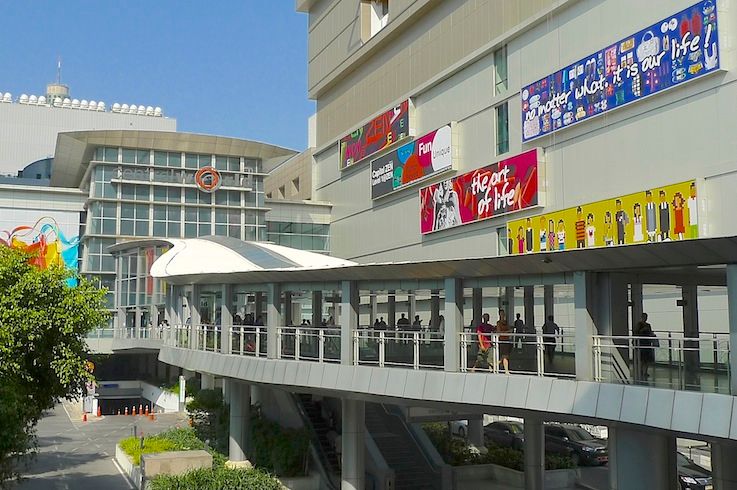 Next, we went over to Silom Road to visit
Silom Complex
. It is a office building cum shopping centre. In fact, I think it's the only shopping mall along Silom Road - don't remember seeing any other malls there.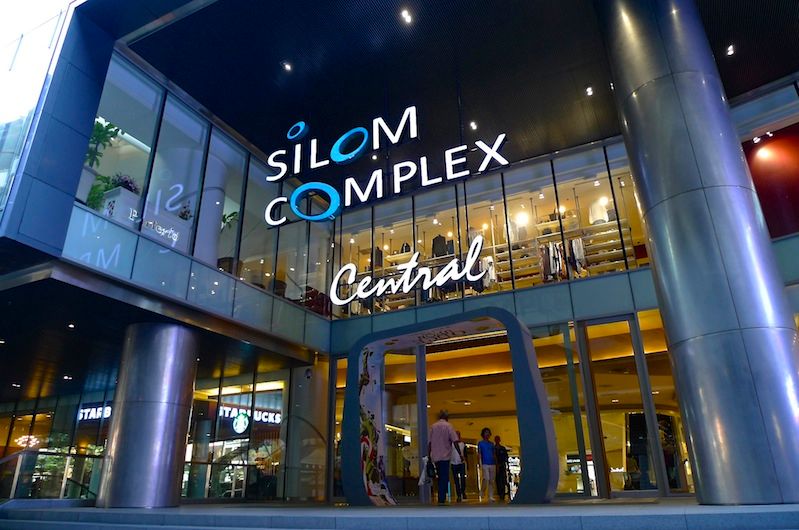 Nothing much of interest at Silom Complex, so we headed to
Terminal 21
.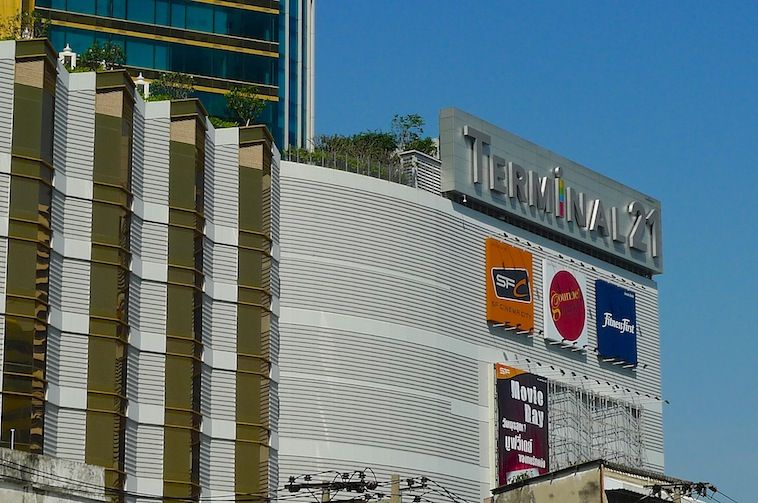 I have blogged about Terminal 21 before, especially their special toilets - read about it
HERE
. This was my second visit, so not many photos to show.
This is Charing Cross in Terminal 21, not London. LOL!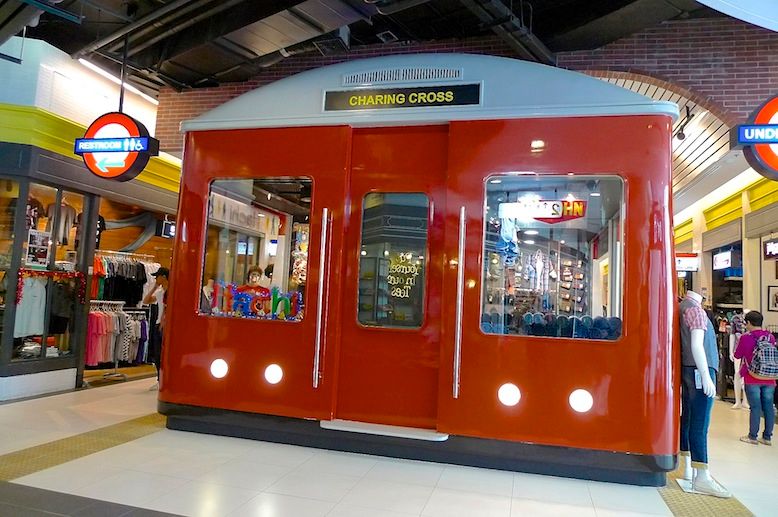 The view of Terminal 21 from the BTS Skytrain Station.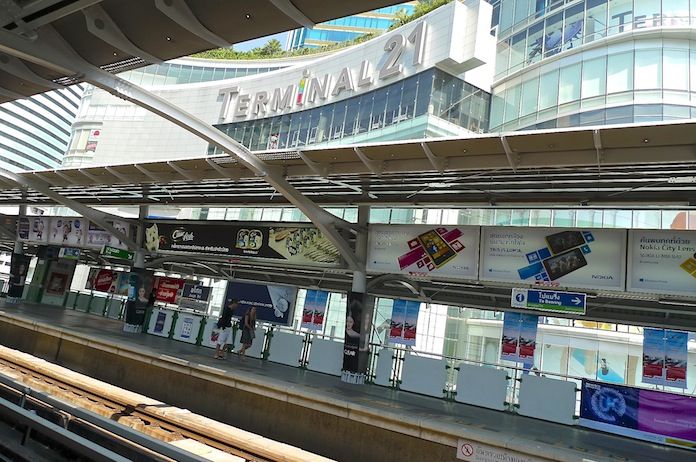 We also visited Siam Paragon but skipped MBK and Platinum Shopping Mall due to lack of time. So did you count how many shopping malls we went to in that one day in Bangkok? I was actually quite surprised at myself for mall hopping the whole day despite not feeling that well! Did I just graduate from a non-shopper to a shopper? LOL!
Both my friend and I managed to get ourselves some clothes, food and some souvenirs, so I would say it had been quite a productive day. Haha!
I bought this passion fruit juice from a supermarket. (forgot which mall!)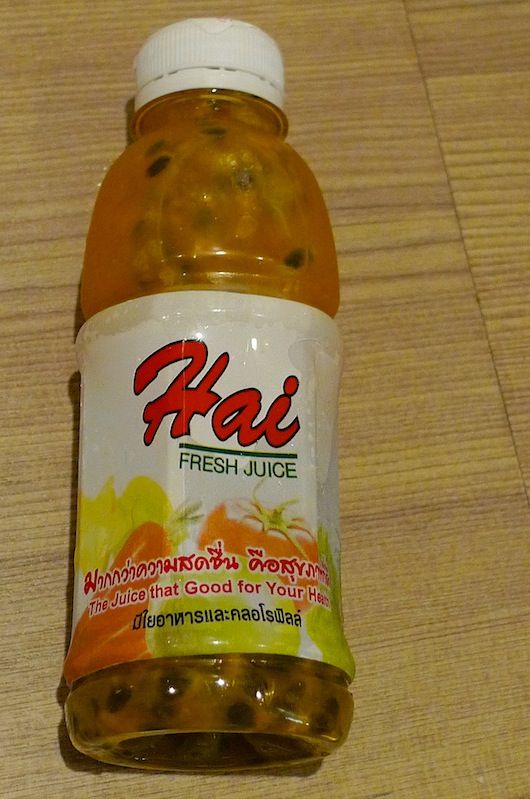 It was incredibly delicious! Yum!! Wished I had bought a few more bottles!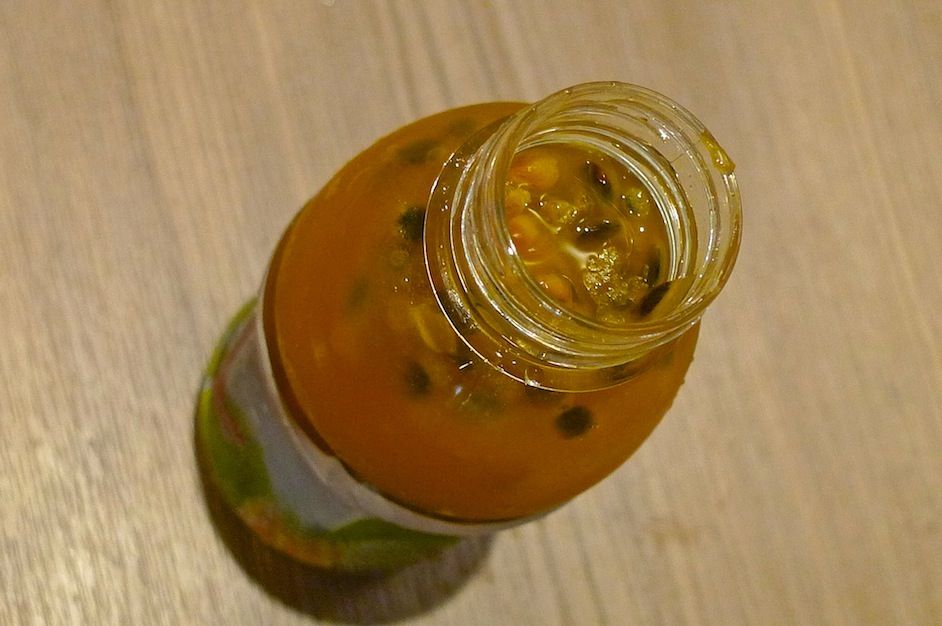 Also bought a few boxes of Siam's Crispy Durian and Crispy Mangosteen.
It was the first time I came across Crispy Mangosteen. Used to buy only Crispy Durian last time I visited Bangkok. I did not really like the mangosteen but the durian was good as usual.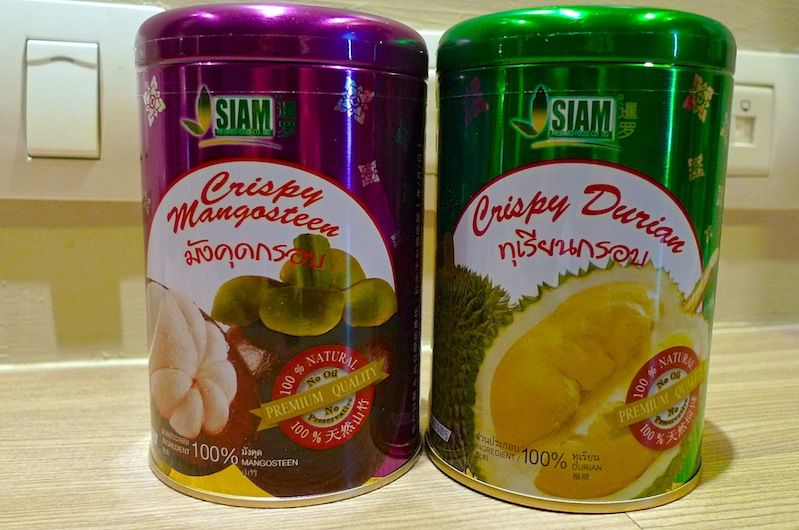 This is how the Crispy Durians look like. Sweet and full of durian flavor! Do give them a try when you visit Bangkok.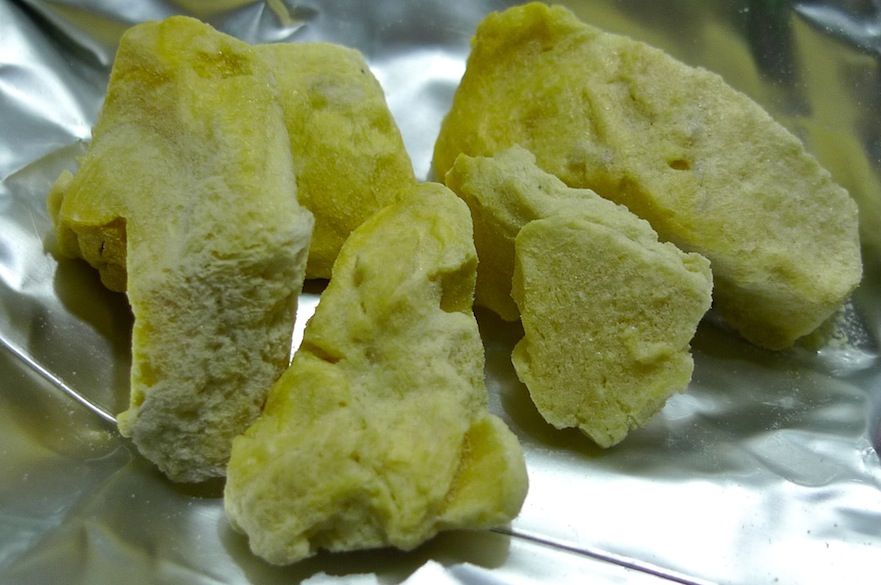 But do take note that only the Siam brand is good - avoid other brands!