Having eaten
roast goose rice
in the morning for breakfast before my friend and I visited
Hong Kong Disneyland
, we were craving for roast goose rice again for dinner.
So as soon as we reached
Mongkok
after a whole day at Disneyland, we searched for a restaurant selling roast goose rice and ended up at
Kowloon Chinese Style Restaurant
located
at Fa Yuen Street.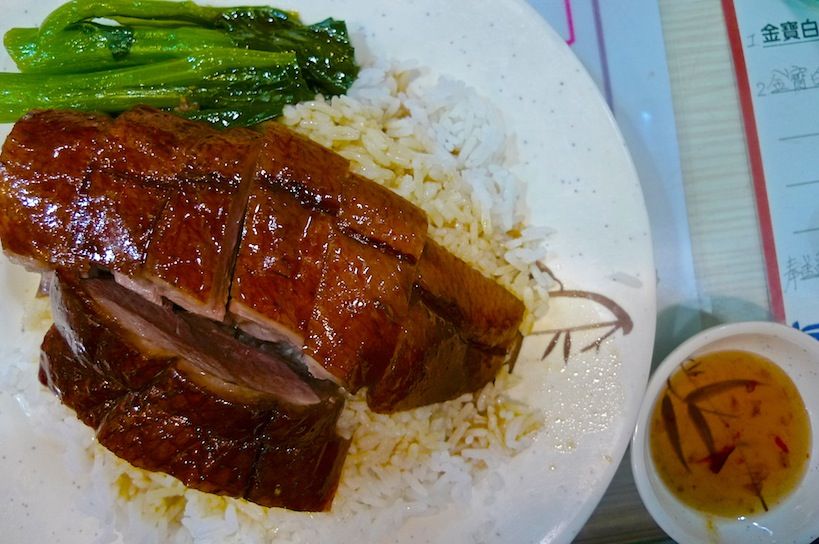 The roast goose was yummy as expected. Eating the meat dipped in plum sauce was heavenly.
I saw rows of geese hanging near the kitchen area.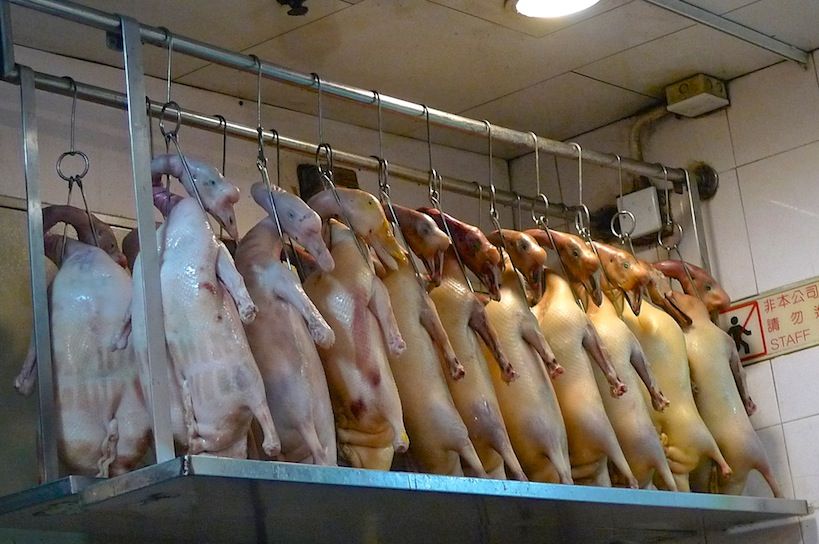 The plate of roast goose rice cost me HK$43 (US$5.55 / RM18.15).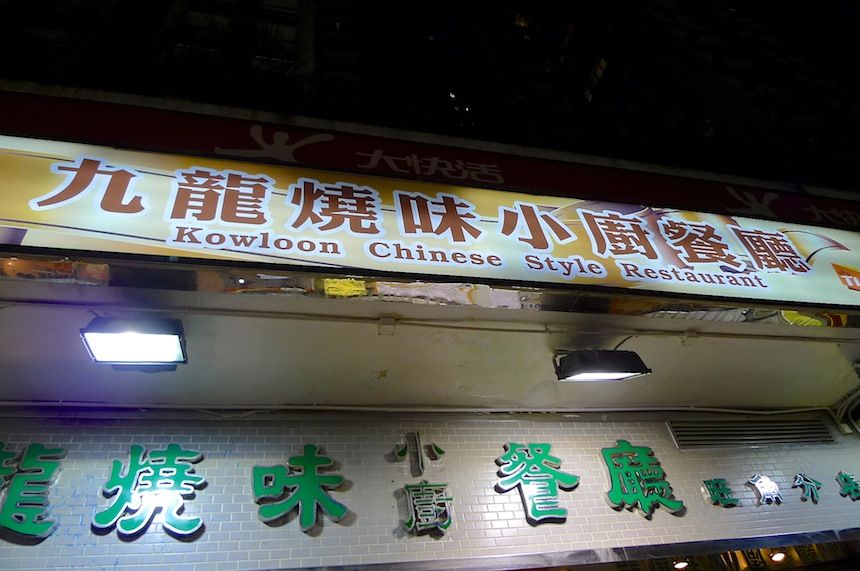 After dinner, we went to
Hui Lau Shan
again for dessert. Yes, we actually love Hui Lau Shan so much we went there every night! But it's a different outlet each time as there were practically one Hui Lau Shan outlet at almost every street! You can read about it
HERE
.
That night, we passed by a stall selling these.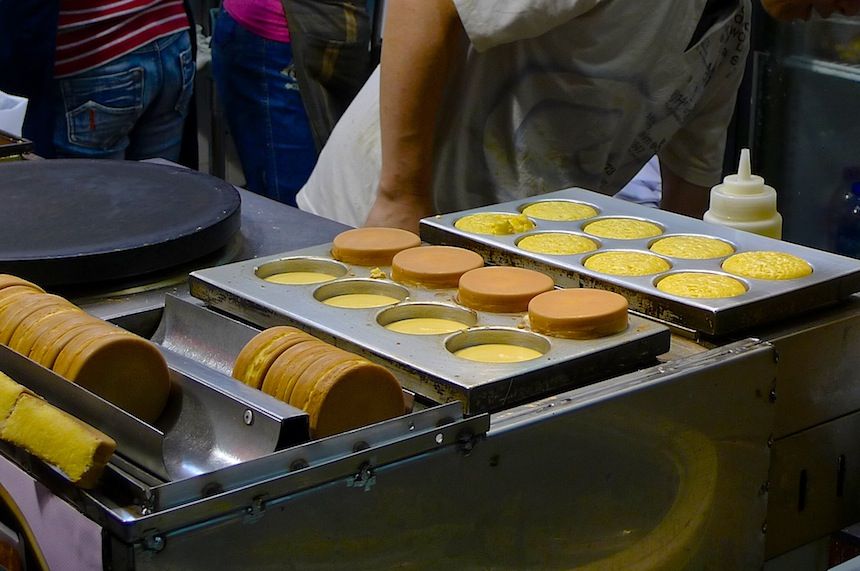 It looked yummy so we bought a few to eat.
Strangely, I could not remember how they tasted like and how much they cost. I guess they were probably not that delicious after all otherwise I would remember them right? LOL!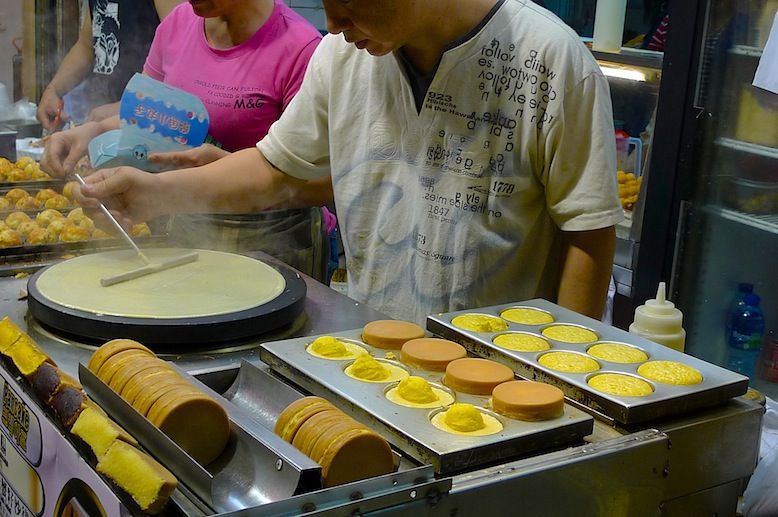 It's also possible that they did not taste delicious because I ate them cold. If you spot this stall and buy the cakes, remember to eat them while still warm!
Coming Up Next : My Yummy Breakfast At Kam Wah Cafe