On my 4th day in Hong Kong, my friend and I visited
Hong Kong Disneyland
at Lantau Island.
It's my first time visiting this famous theme park, so even though Hong Kong Disneyland is the smallest Disneyland in the world, I was still pretty excited!
The admission price for Hong Kong Disneyland for a 1-day pass was HK$350 (US$45 / RM145). It has since been revised to HK$450 (US$58 / RM187), probably due to the expansion of new themed areas.
We managed to buy the tickets from our hotel boss, who acted as agent, for HK$320, a savings of HK$30! That's pretty good savings, no? : )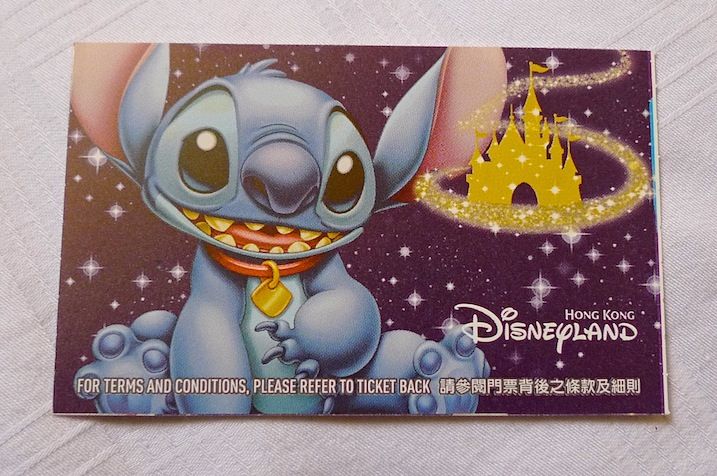 These are two tickets with images of different Disney characters. The above is Stitch from Lilo and Stitch and below is Buzz Lightyear from Toy Story.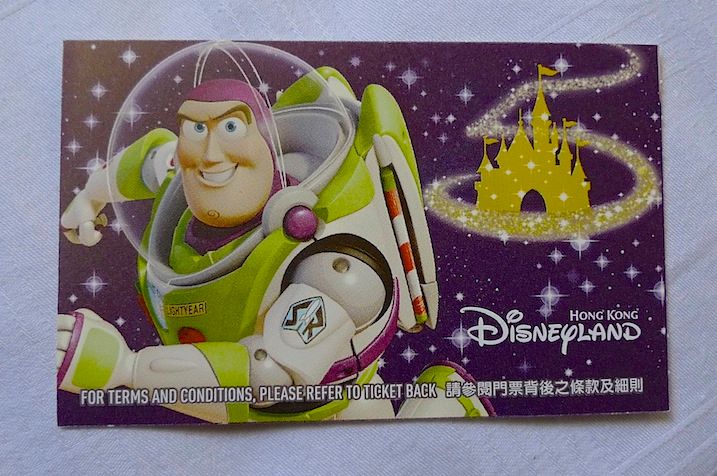 Before we went Disneyland, we had our breakfast in
Mongkok
where we stayed. Since we did not have the chance to eat roasted goose rice during our trip so far, we decided to purposely search for a restaurant serving exactly that!
Read More >
Searching For Roast Goose Rice At Lan Kwai Fong
I have forgotten the name of this restaurant, but the
roast goose rice
was pretty good!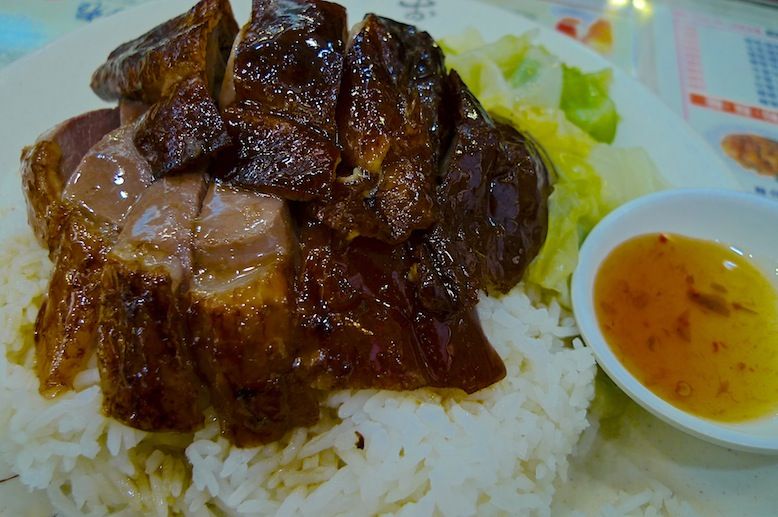 The roast goose rice came with
glass lettuce
and
plum sauce
. I just love their generous amount of glass lettuce!! The price was HK$31 (US$4 / RM13) which was pretty reasonable considering the huge portion.
I doubt you can get such yummy roasted goose in Malaysia. Even Canton-i's roast goose which was priced higher at about RM50 (US$15.50) was not as good as this one - and this was just an average looking (not high class) restaurant in Mongkok.
We also ordered some noodles (not sure the name) but it was not really nice.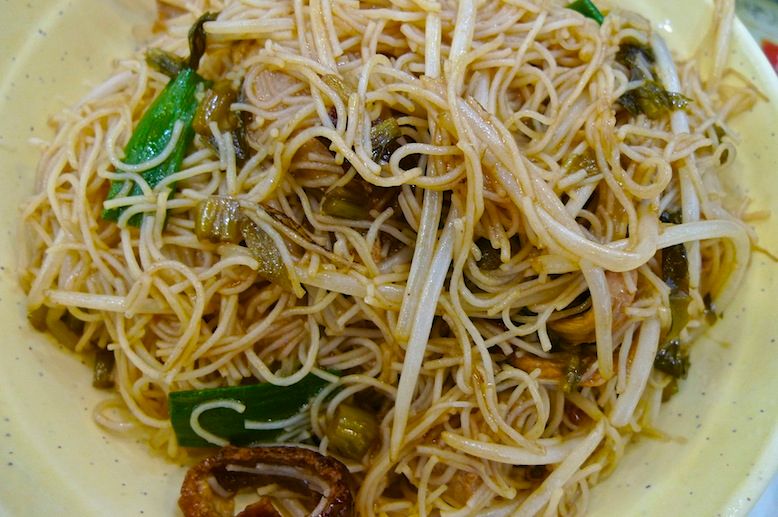 After filling our tummies, it was time to go Disneyland. From Mongkok, we took the MTR (Mass Transit Railway) via the
Tsuen Wan
line to
Lai King
interchange station, where we switched to
Tung Chung
line. We alighted 2 stations later, at
Sunny Bay
Station and from there took the special
Disneyland Resort
line MTR to Disneyland.
It was all pretty seamless and very convenient! Refer and download the MTR map
HERE
.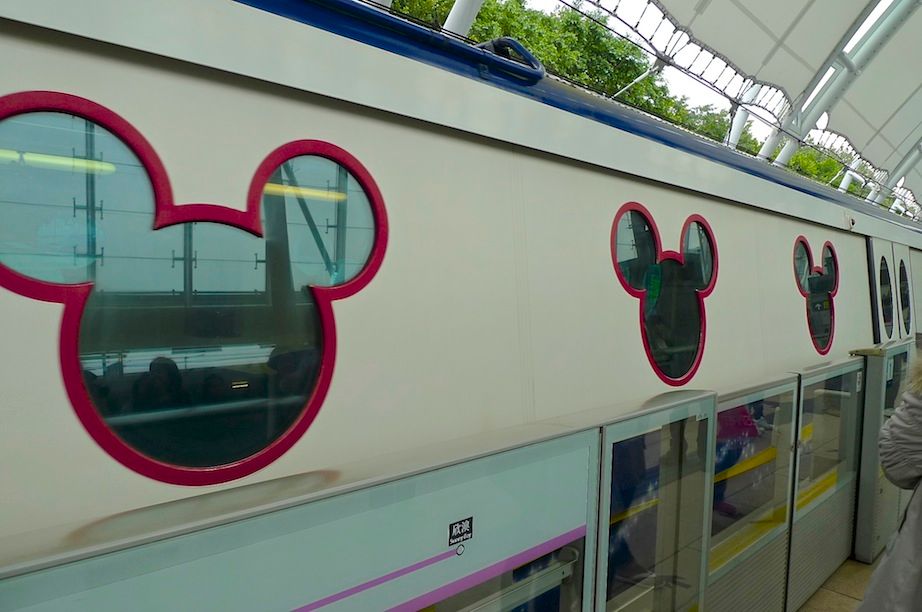 The Disneyland MTR train was pretty cute with Mickey Mouse shaped windows!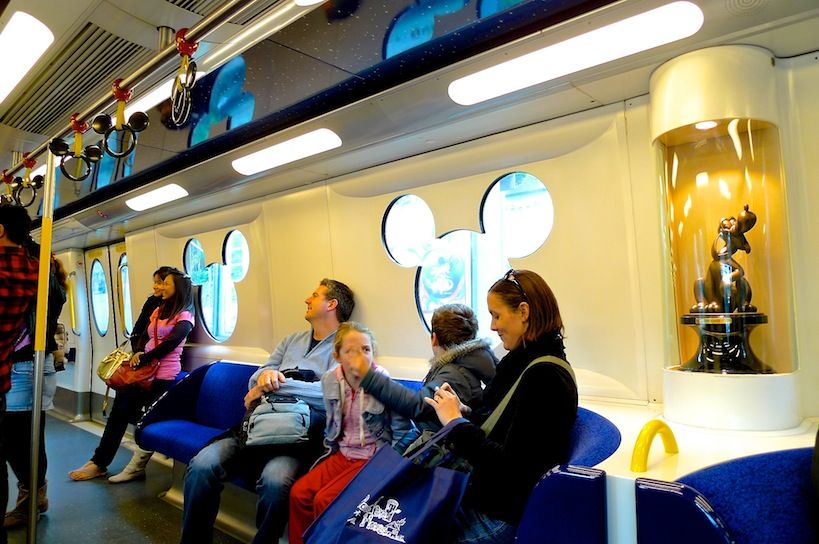 The train inside was filled with Disney-themed objects and displays.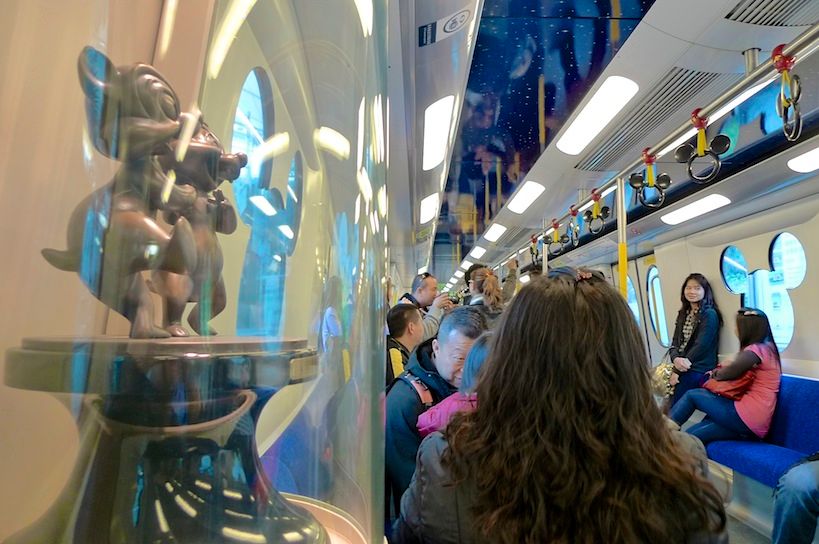 Even the handrail hangers were in the shape of Mickey Mouse!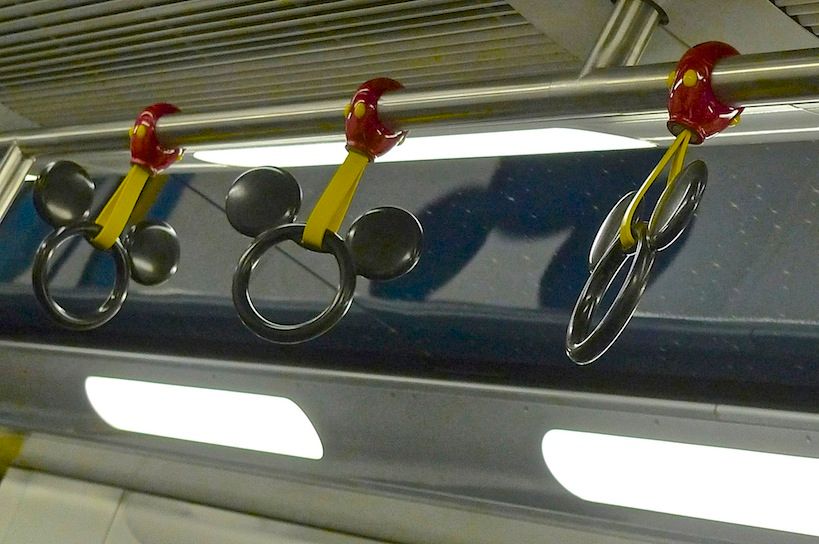 Within a short time, we reached the
Disneyland Resort Station
.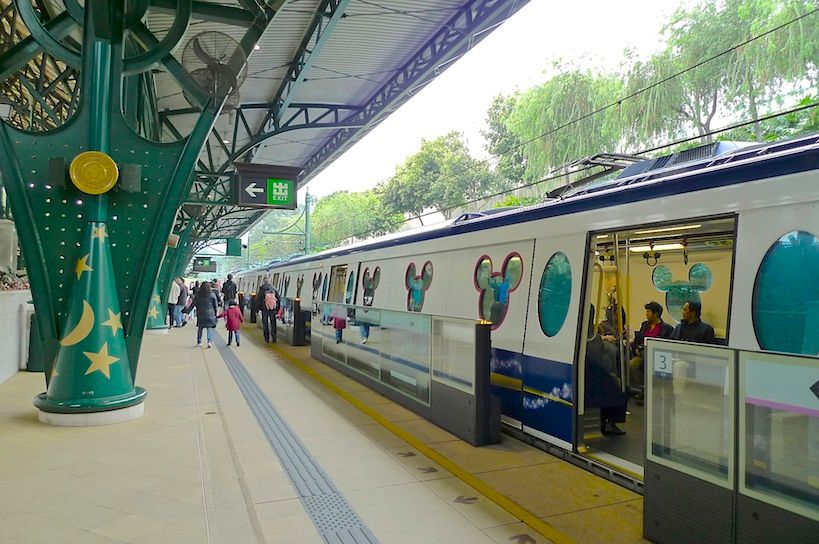 The sight of the entrance archway was enough to keep any children and the young at hearts feeling happy!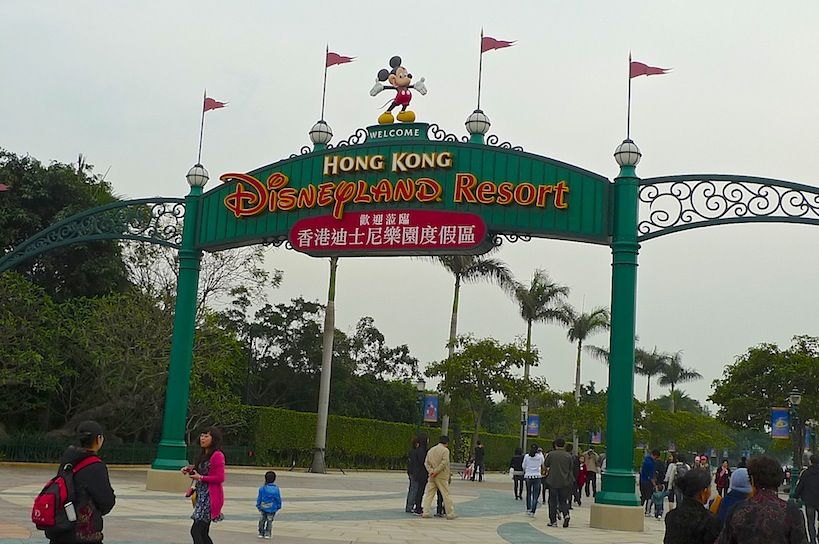 This is the Disneyland Resort MTR Station behind us.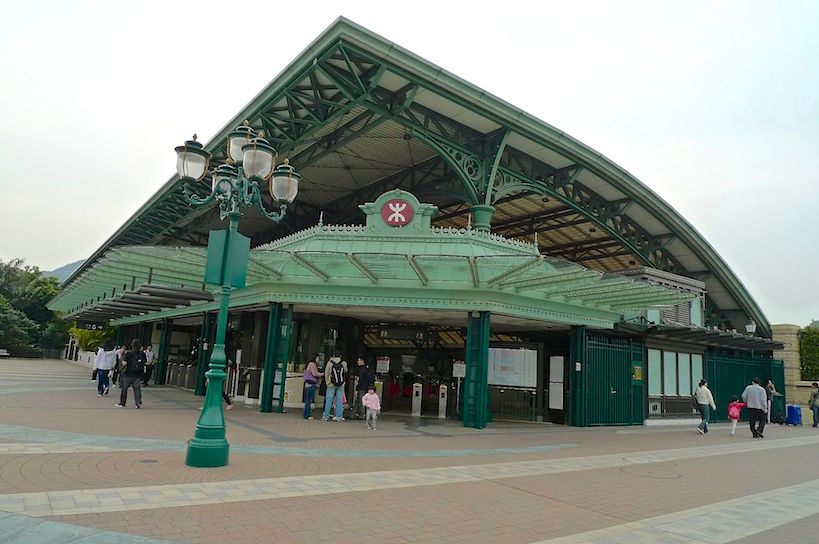 Walking further in from the entrance archway, the sight of this beautiful fountain welcome us.
Cute Minnie Mouse!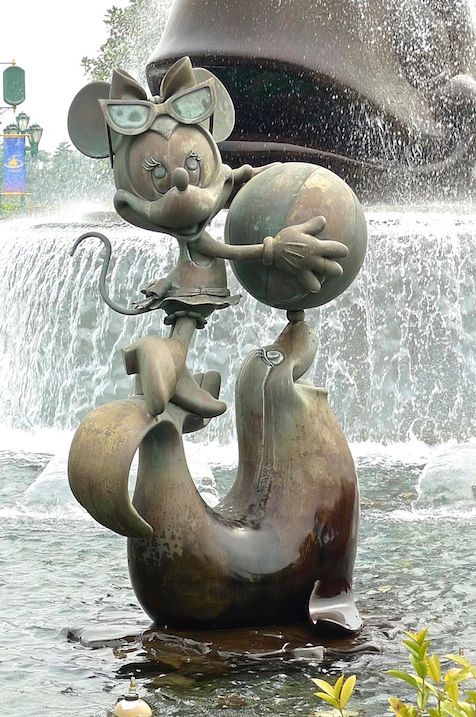 It was a beautiful morning at Hong Kong Disneyland. Breezy and cooling without the hot sun that is so prevalent during summer time. That's why you must visit Hong Kong during the colder months in March or April.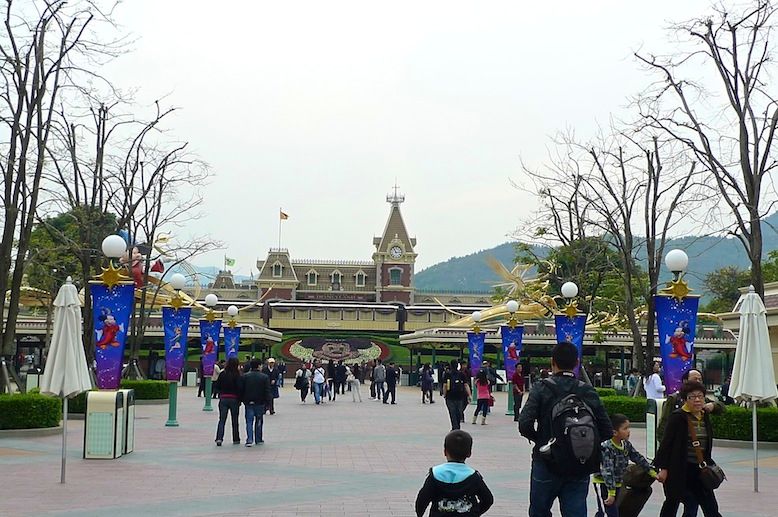 During my visit 2 years ago, Hong Kong Disneyland was divided into 4 themed areas - Main Street USA, Fantasyland, Adventureland and Tomorrowland. Now it has added 3 more themed areas - Toy Story Land, Grizzly Gulch and Mystic Point.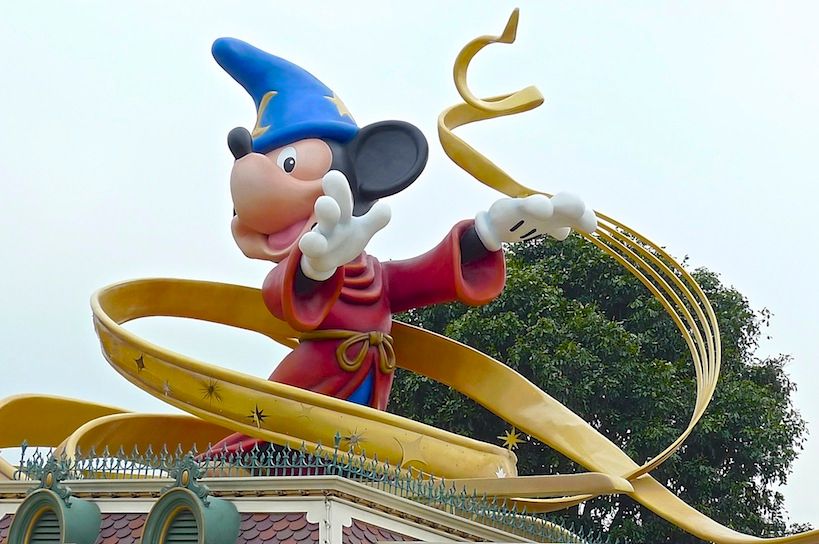 Below is the
Disneyland Railroad Station
. You can take a grand tour of the entire theme park aboard an excursion-style train which features a stop at Fantasyland.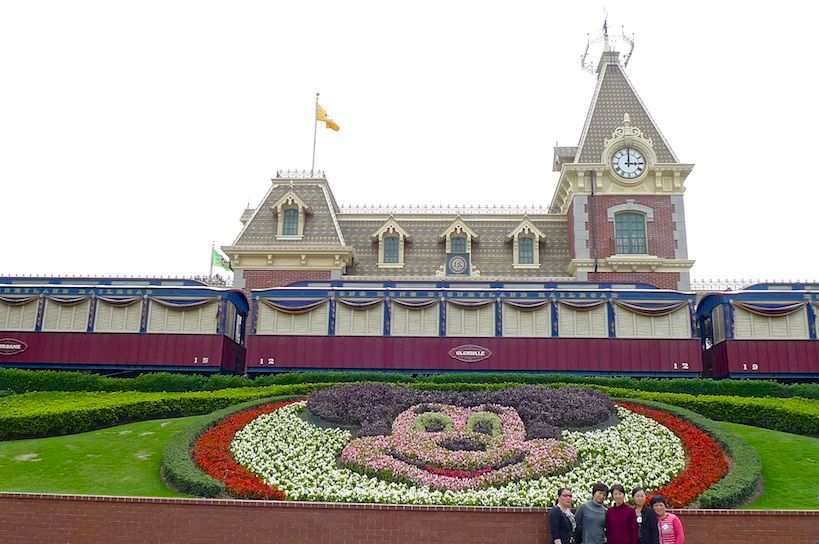 It's quite impossible to take pictures without other people posing in front of my camera, so just so you know, those people posing in front of that Railroad Station are not supposed to be in the picture. LOL!
Never, ever miss the
Flight Of Fantasy Parade
when you go Disneyland in Hong Kong! It's a scheduled daytime parade of Disney characters along the the main road at Main Street USA themed area.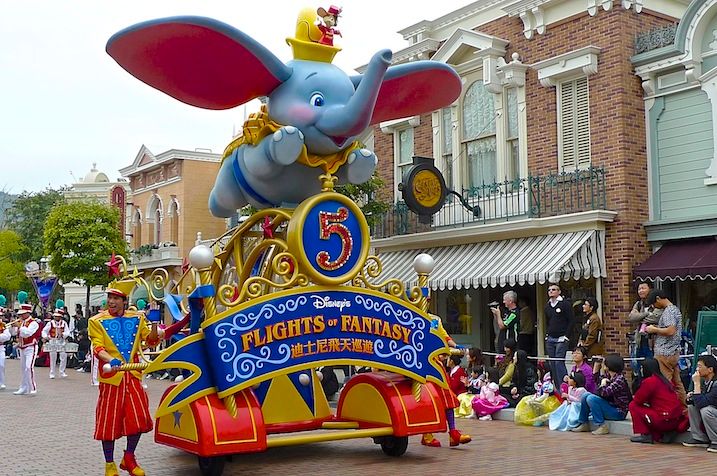 The parade started with
Dumbo
and
Timothy Mouse
on a float. Notice the number 5? That's Hong Kong Disneyland celebrating its 5th anniversary!
A word of advice : Before you enter the theme park proper, make sure you take the brochures with detailed information of the parade schedules and other attractions. Then plan your activities around those schedules!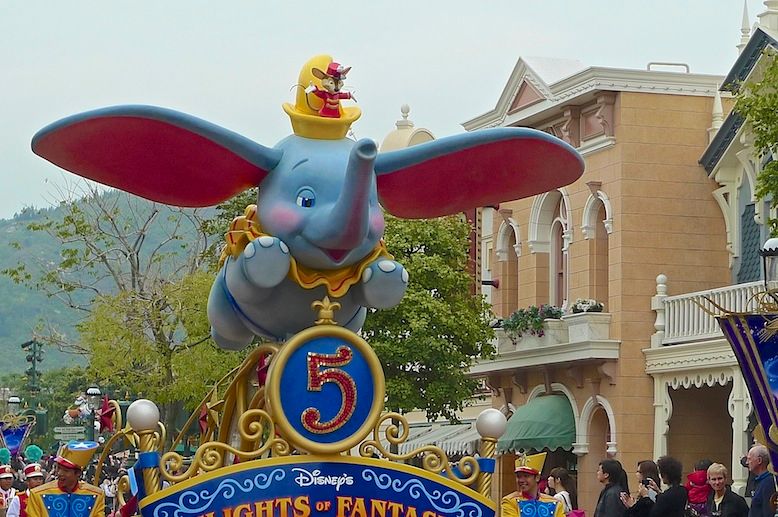 The red arrows on the brochure's map show the route of the Flights Of Fantasy Parade. You should be ready with your camera anywhere by the road side along the route before the scheduled time if you do not want to miss anything!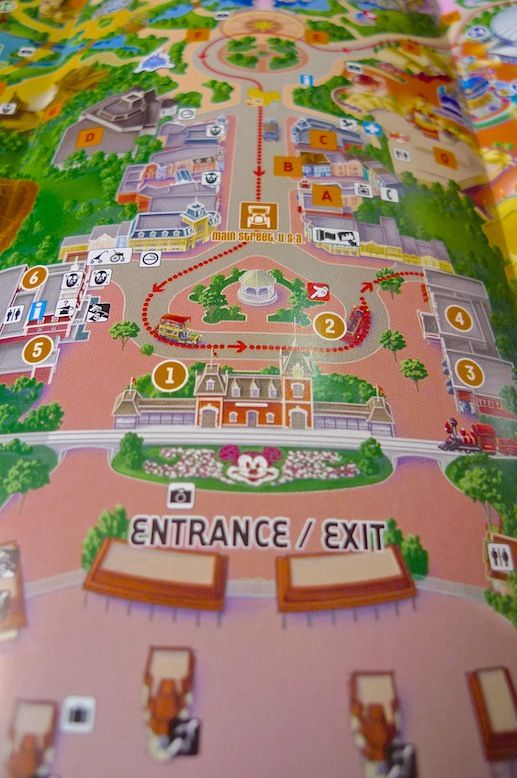 There were altogether about 7 different floats if not mistaken. The parade lasted about 20 minutes overall.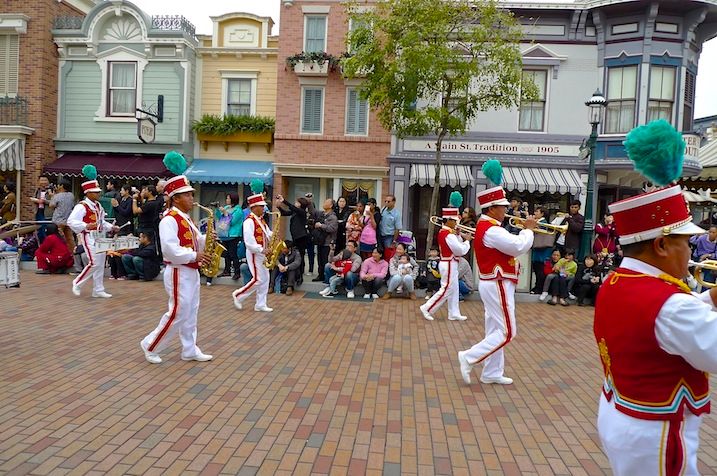 I have to admit I am not a huge Disney fan so I was not too excited seeing all the lovable Disney characters came to life! In fact, I found
Ocean Park
(which I visited on Day 2) much more enjoyable compared to Disneyland.
But all those children! You could see they were wide eyed and totally awed!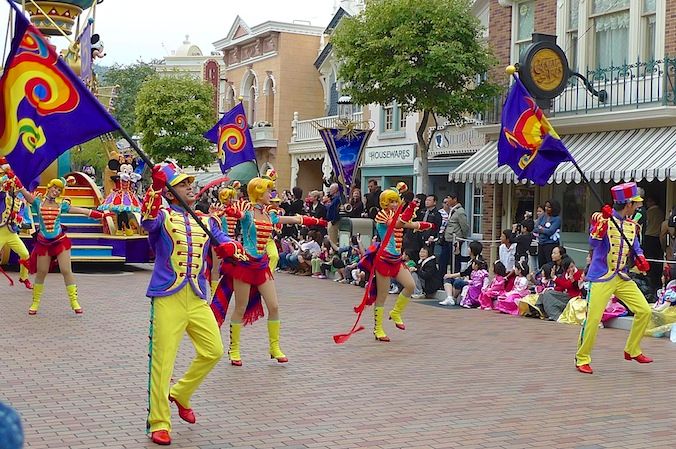 OK, I will now leave you to enjoy the rest of the photos I took during the parade. Can you name all the Disney characters in my photos?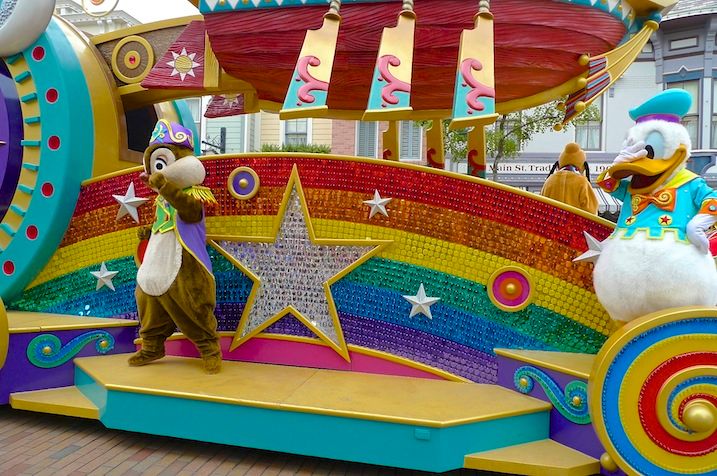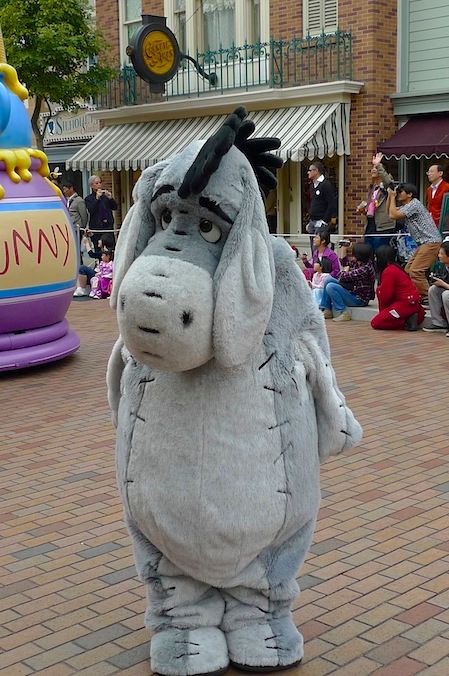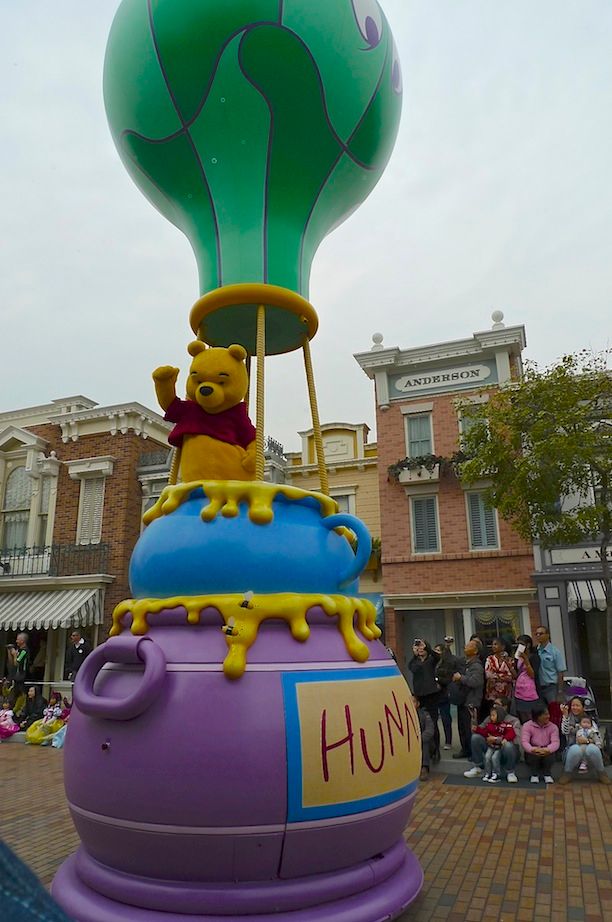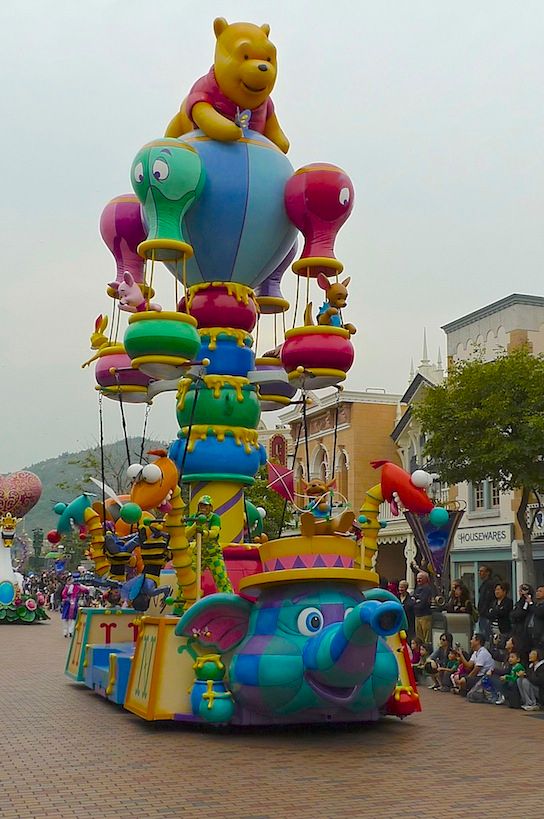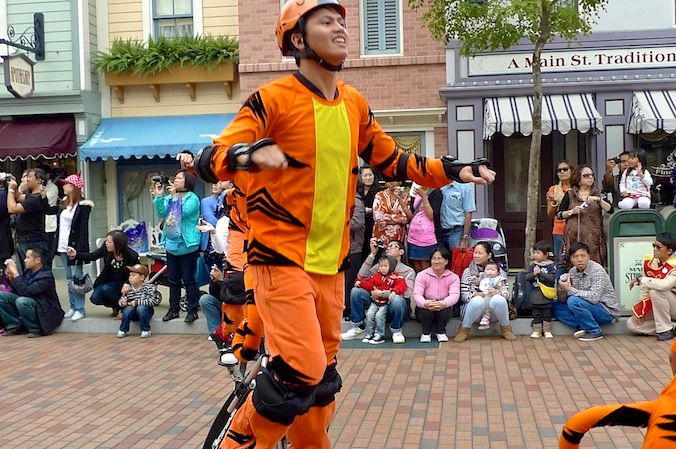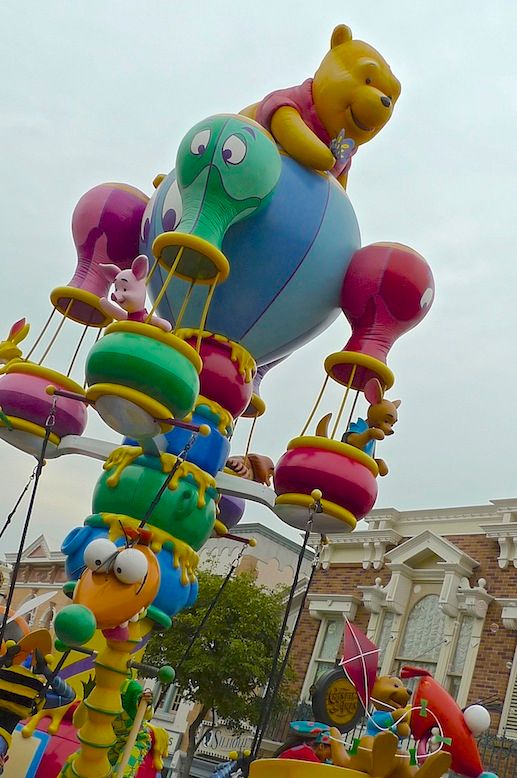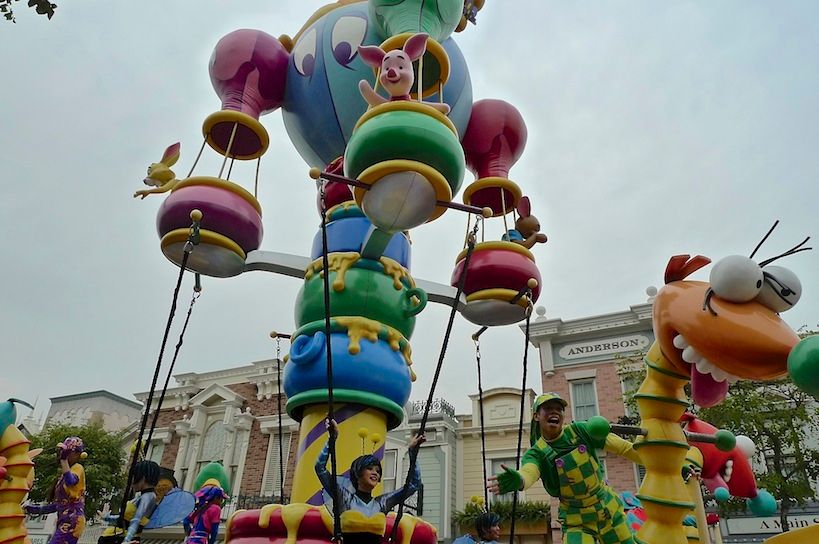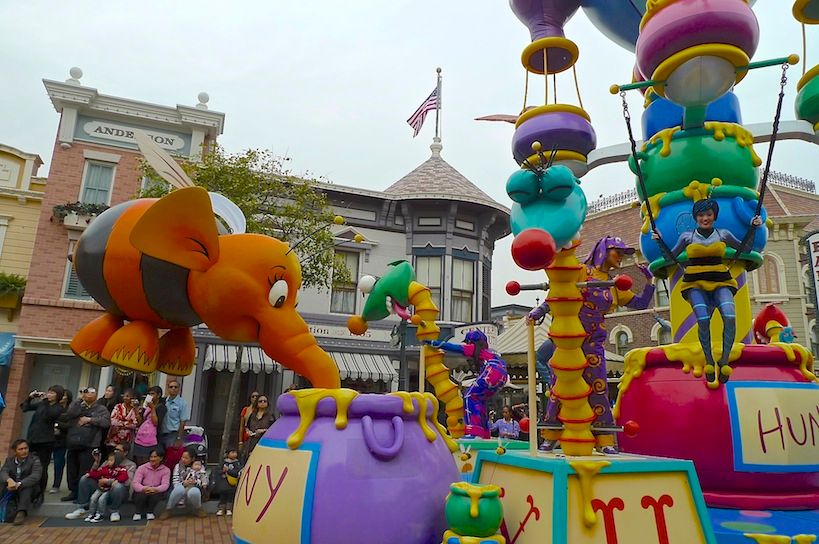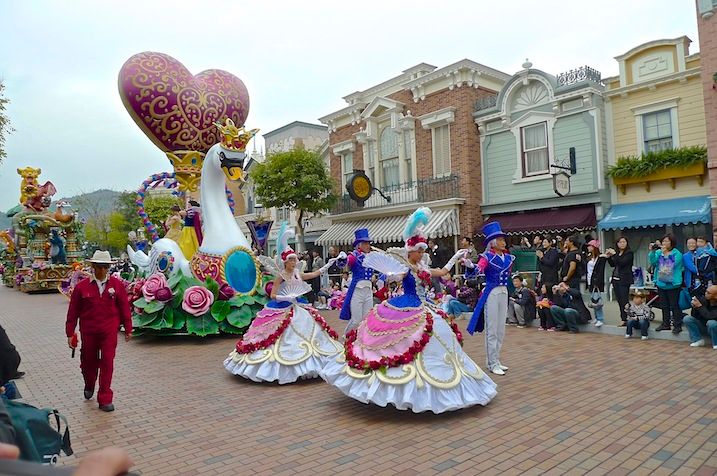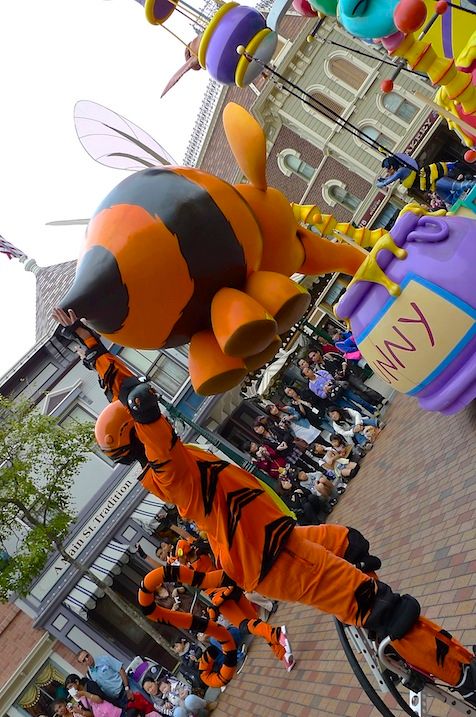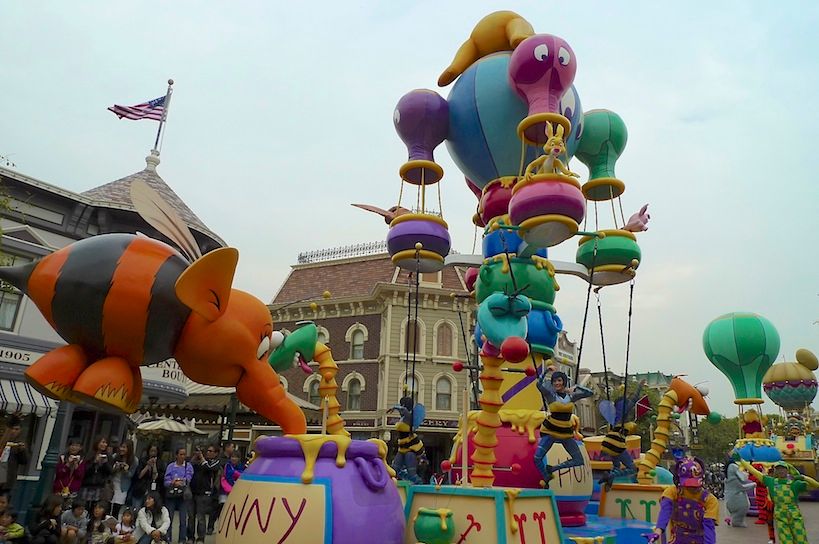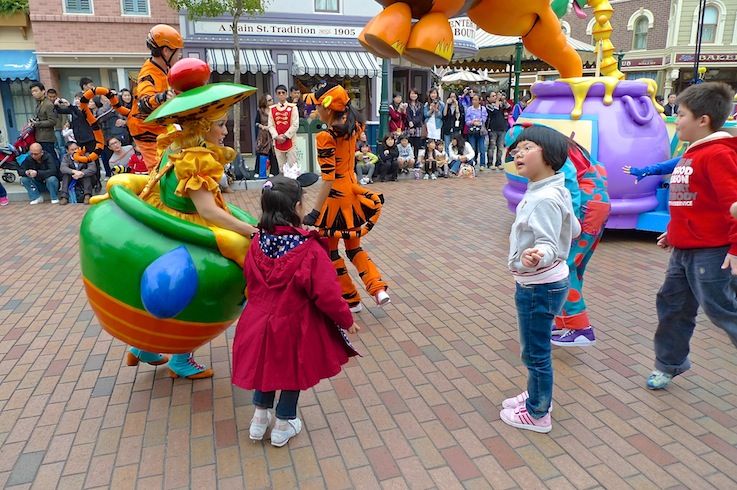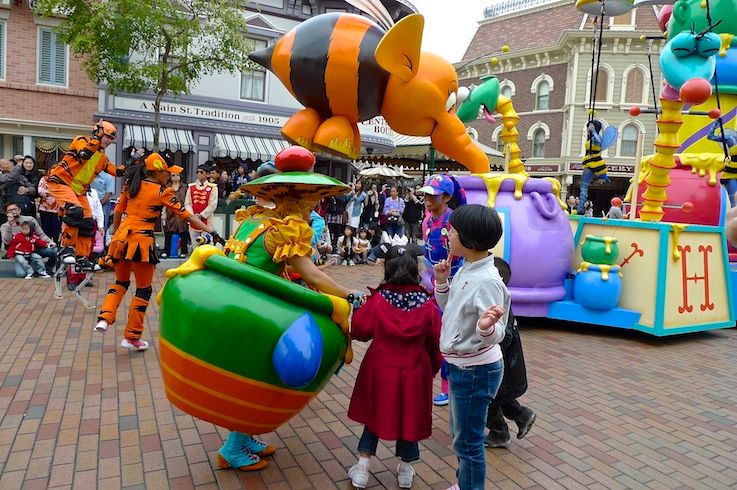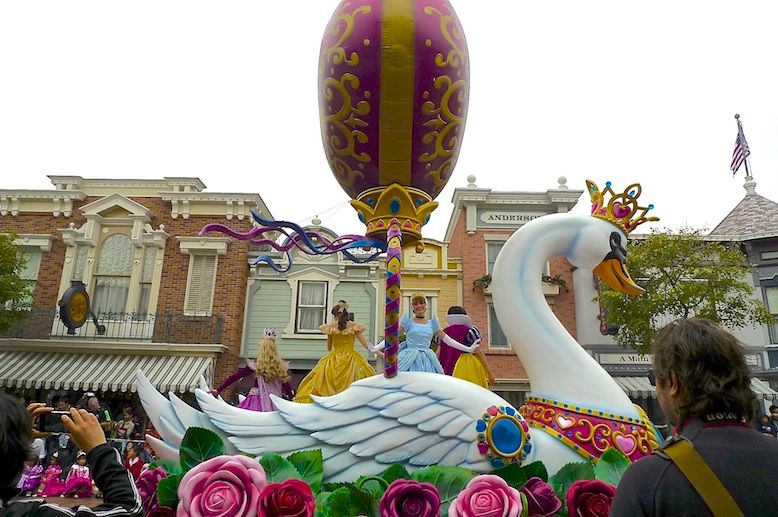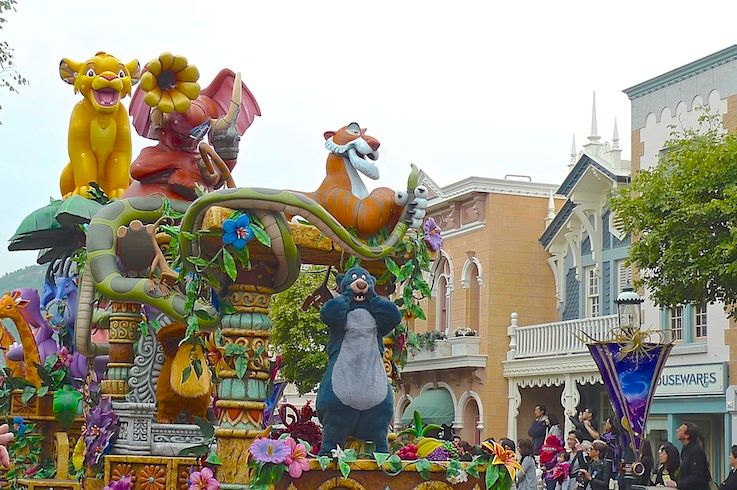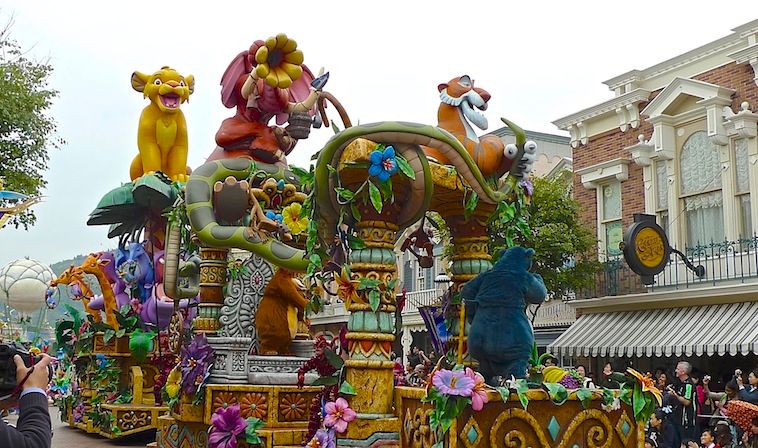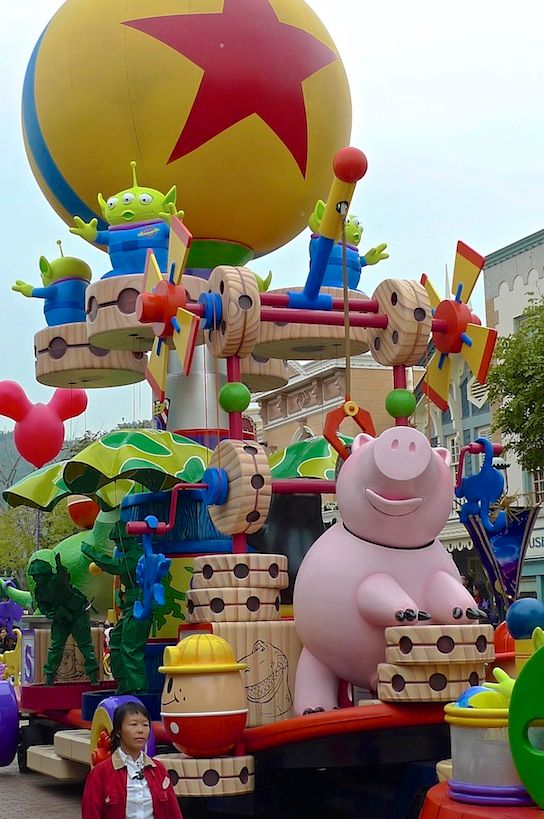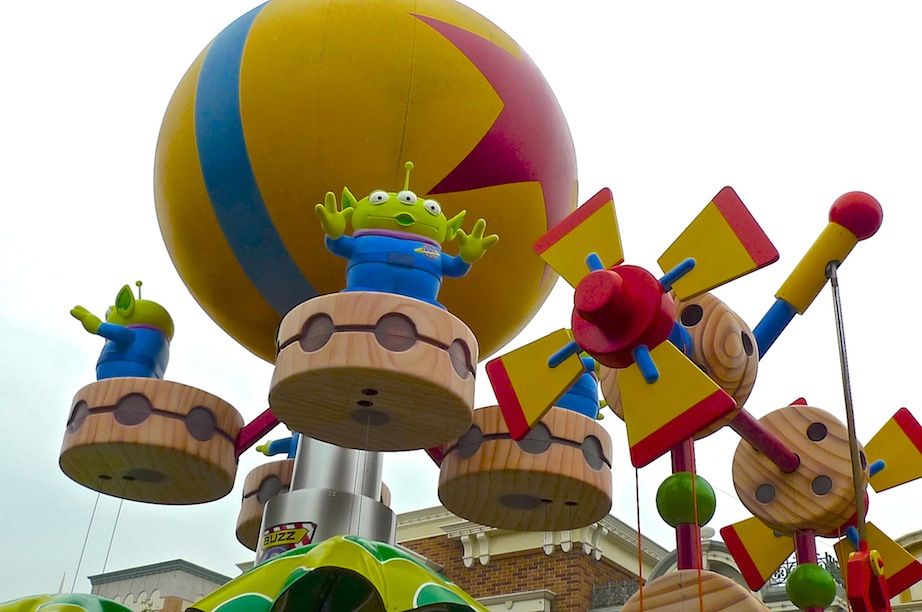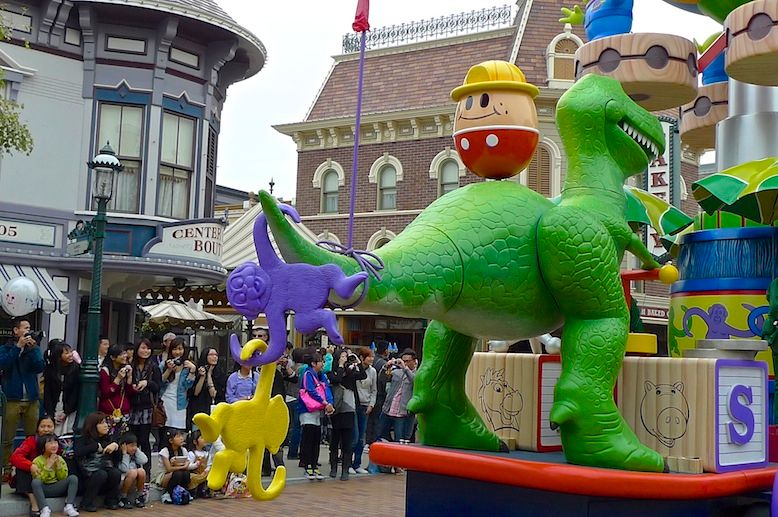 Which float is your favorite? Which Disney character you like best?
More of
Hong Kong Disneyland
in Part 2, so stay tuned : )