Continued from
Part 4
We woke up early the next morning at about 5am. I know, it's crazy to wake up so early while on holidays but we had planned to catch the sunrise at
Jinkeng
Rice Terraces.
By the time the three of us reached downstairs,
Da Jie
was already there waiting for us. Yes, she is the same
Da Jie
who guided us up the rice terraces the evening before to
watch the sunset
.
For this sunrise, we were heading to Viewing Platform No 1. It was a different platform from the one we went for the sunset the day before, and I was told that this was the best platform to view the sunrise.
It was still dark as we walked up the slab stone steps led by
Da Jie
. According to her, hiking up the hill would take about 30 minutes. I would however, gave it about 45 minutes as I doubt we were as fit as her and besides, we would be taking lots of photos along the way.
Soon, we reached
Tiantou
Village. See those wooden houses called
Diaojiaolou

(吊脚楼)?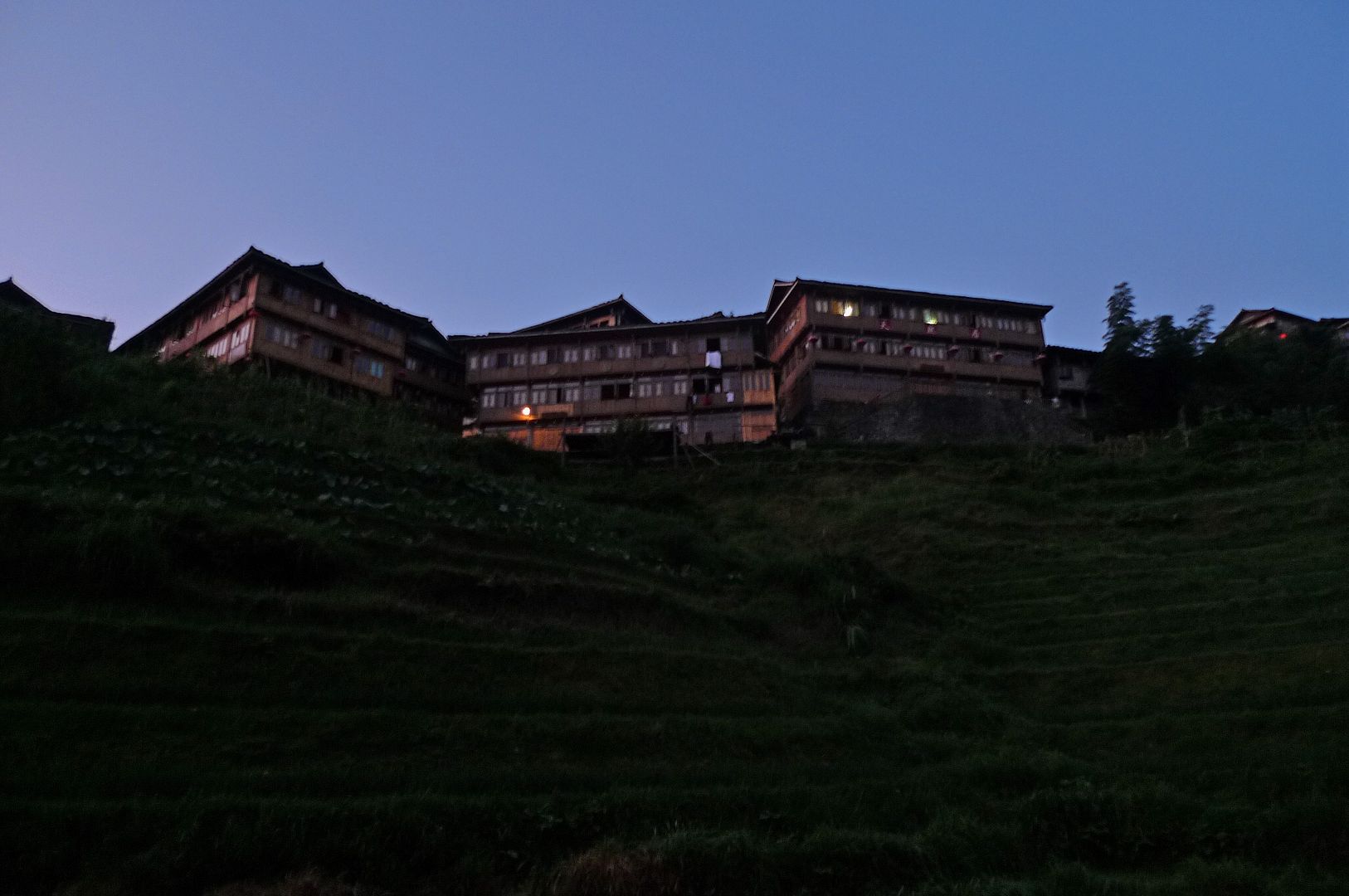 If you missed my explanation about
Diaojiaolou
, you may want to read
Part 1
.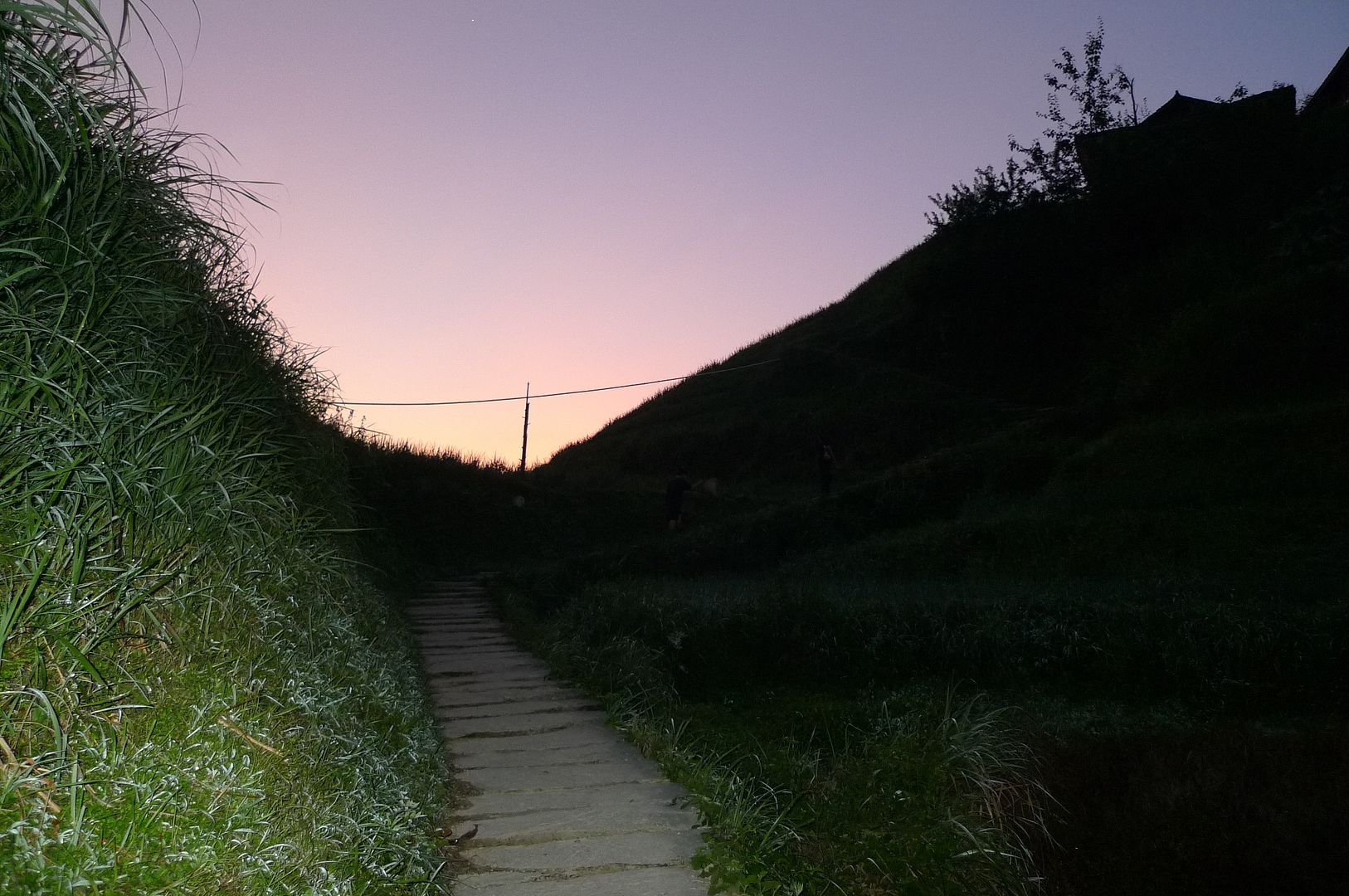 We passed by another hotel along the way. Forgot to note down the name of the hotel!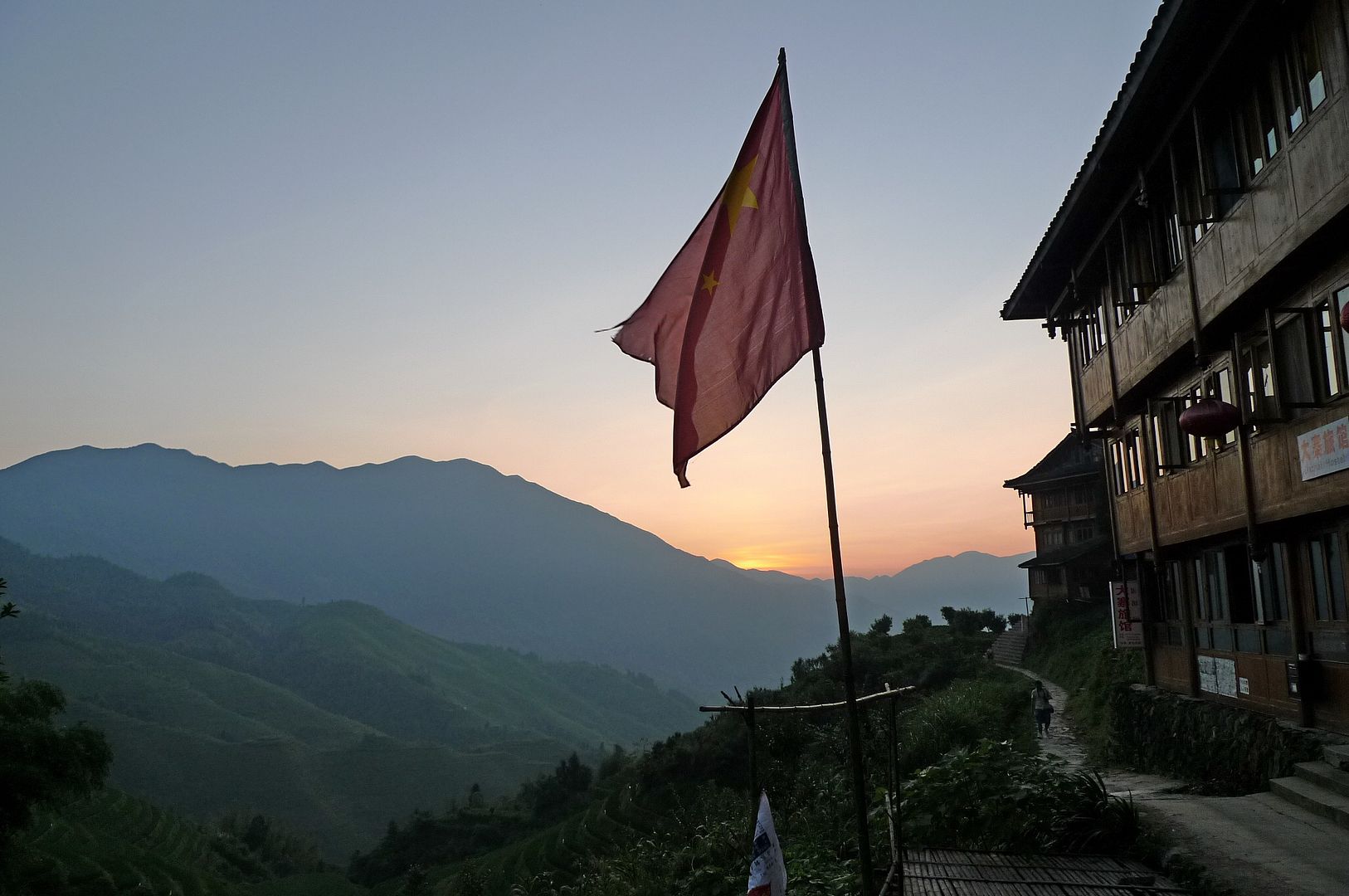 There were people, most probably hotel guests sitting outside to watch the sunrise.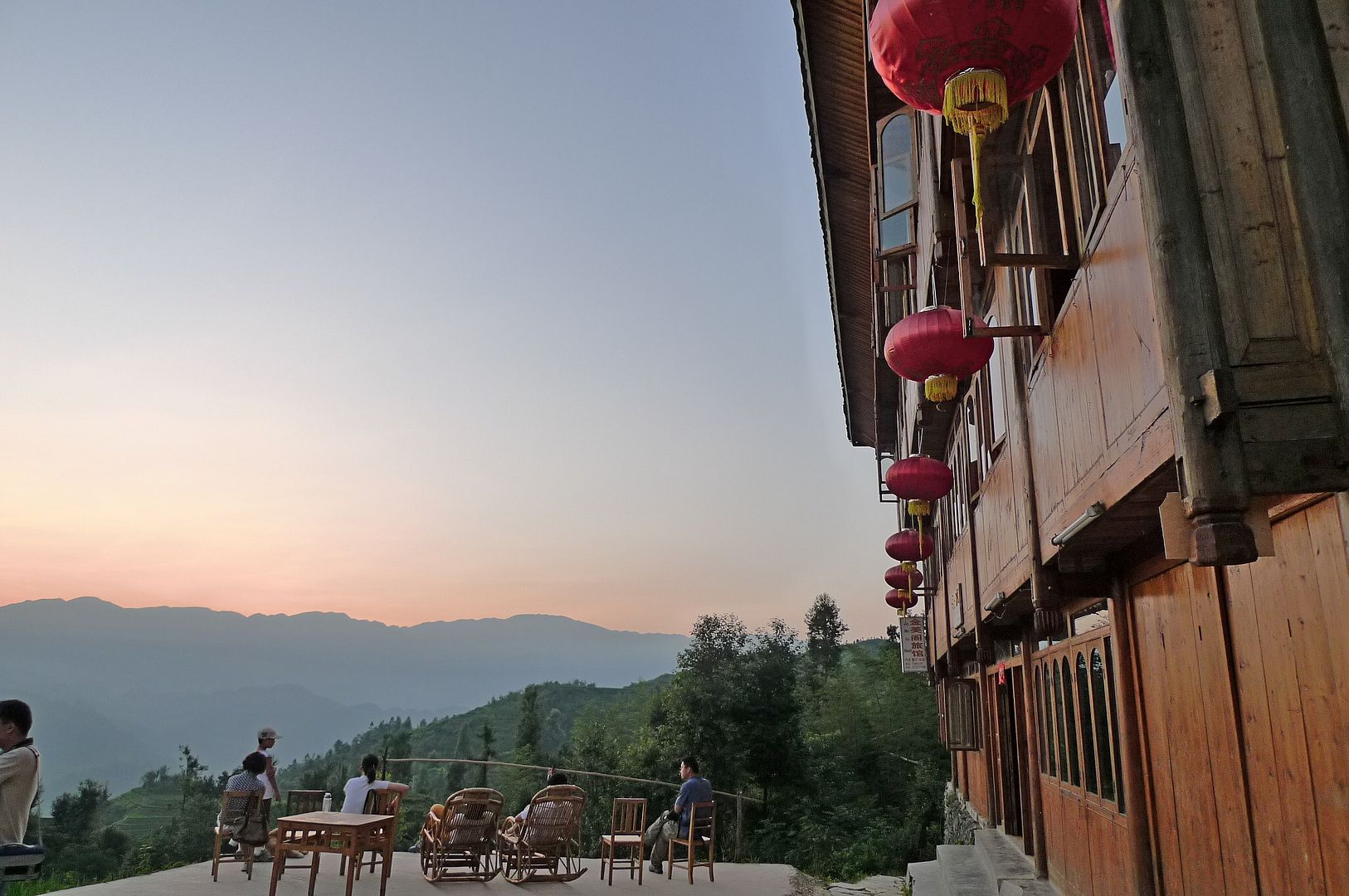 But we were not even halfway there yet! There were so many slab stones to climb!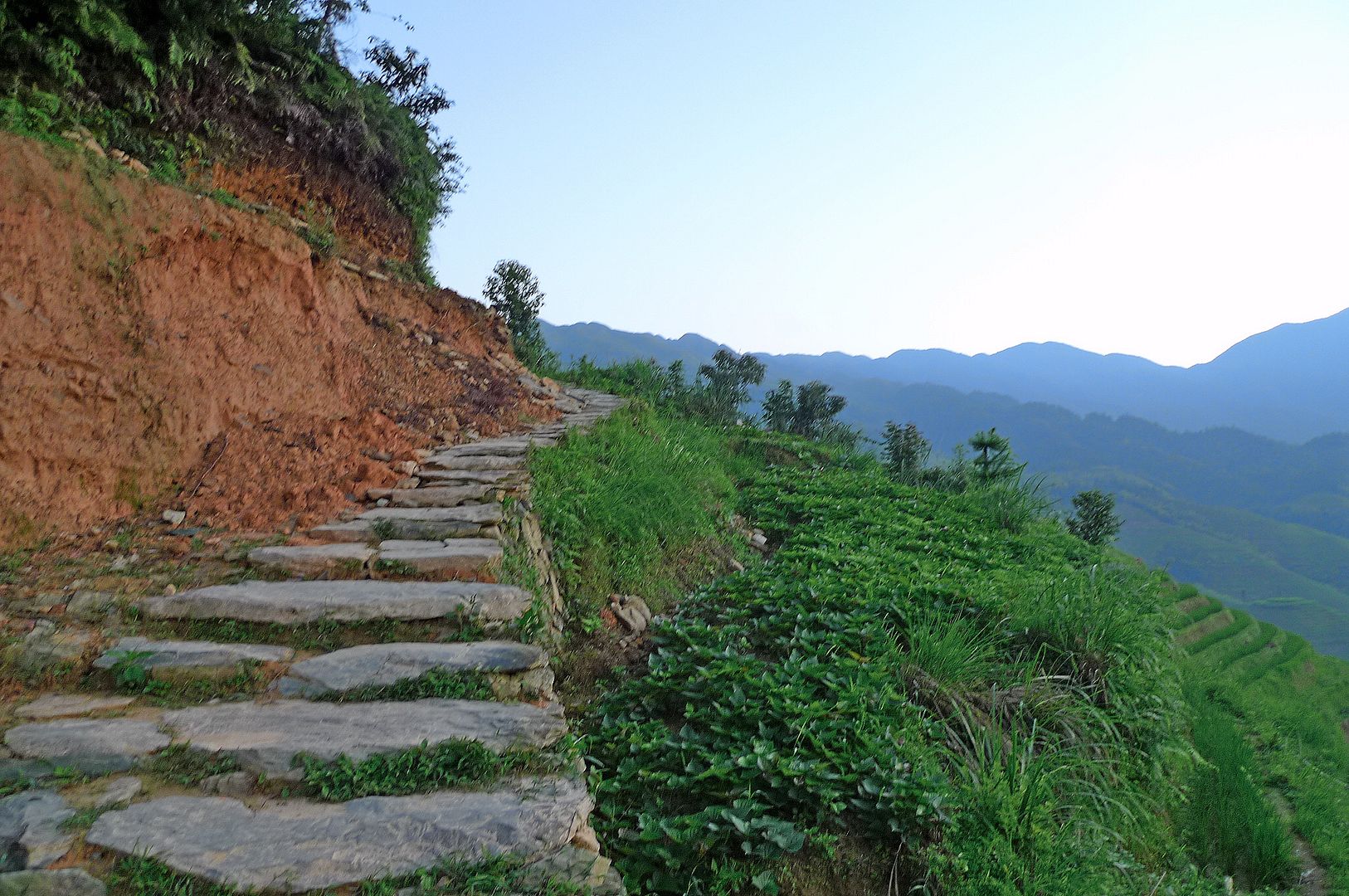 But we could already see the beautiful rice terraces as we climbed.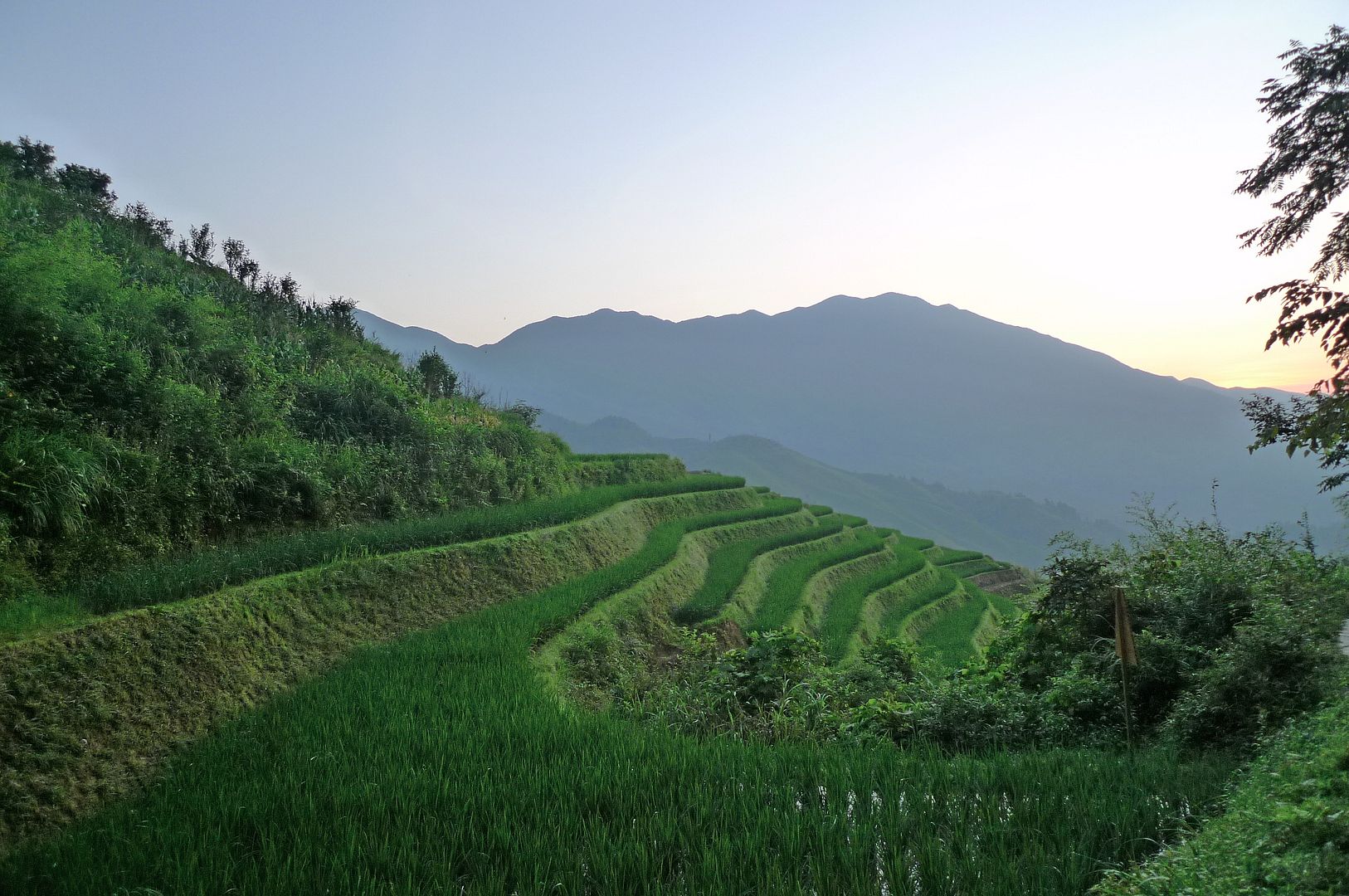 Oh no! The sun was rising at the horizon! We must move faster!
Then we passed by
Mei Jing Lou
(美景楼) or Beautiful Scenery Inn. This could be a nice place to stay as it faces the rice terraces. Perhaps I will stay at this inn if I were to go there again!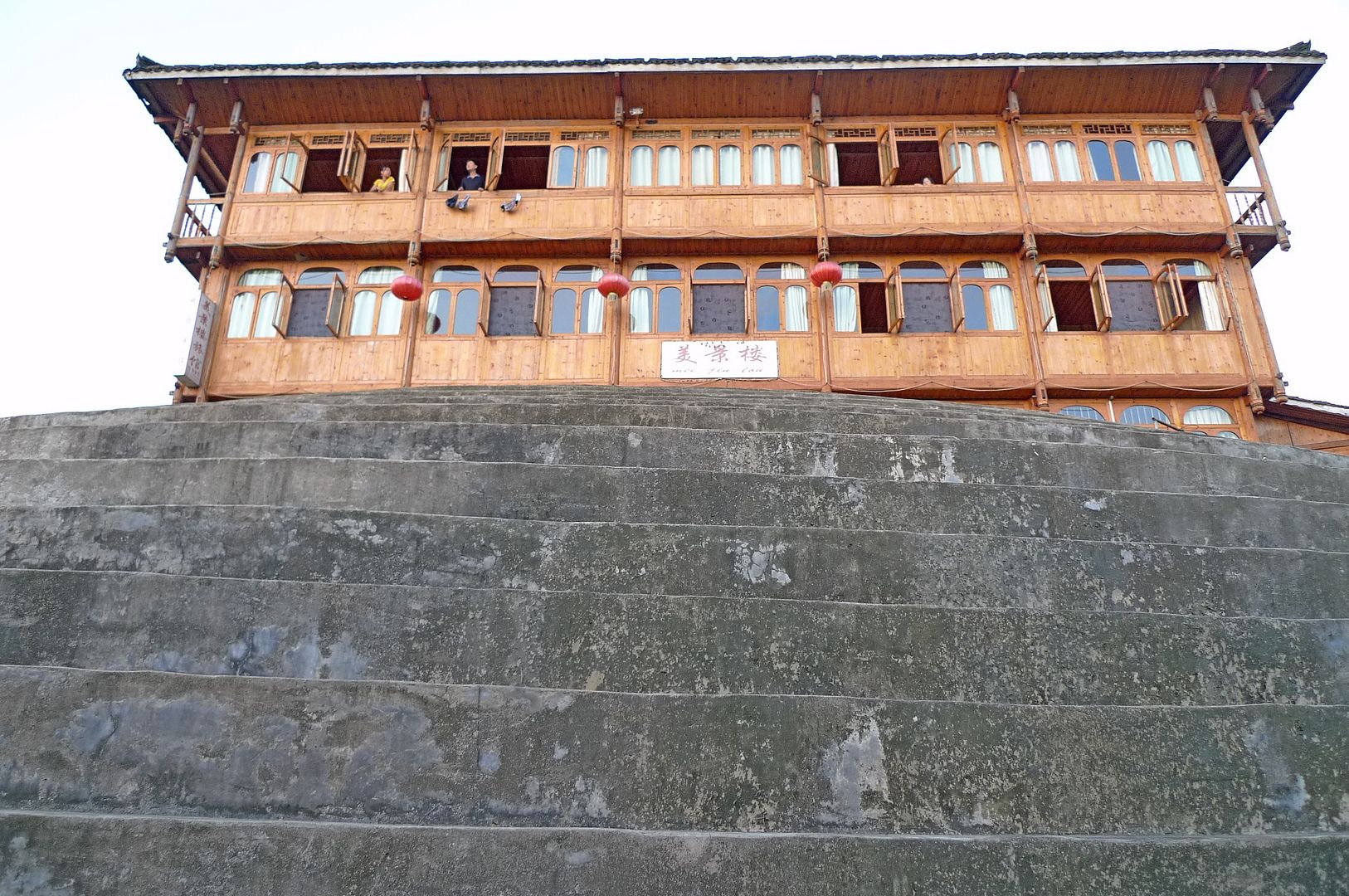 We walked as fast as we could as the sun was already appearing on the horizon.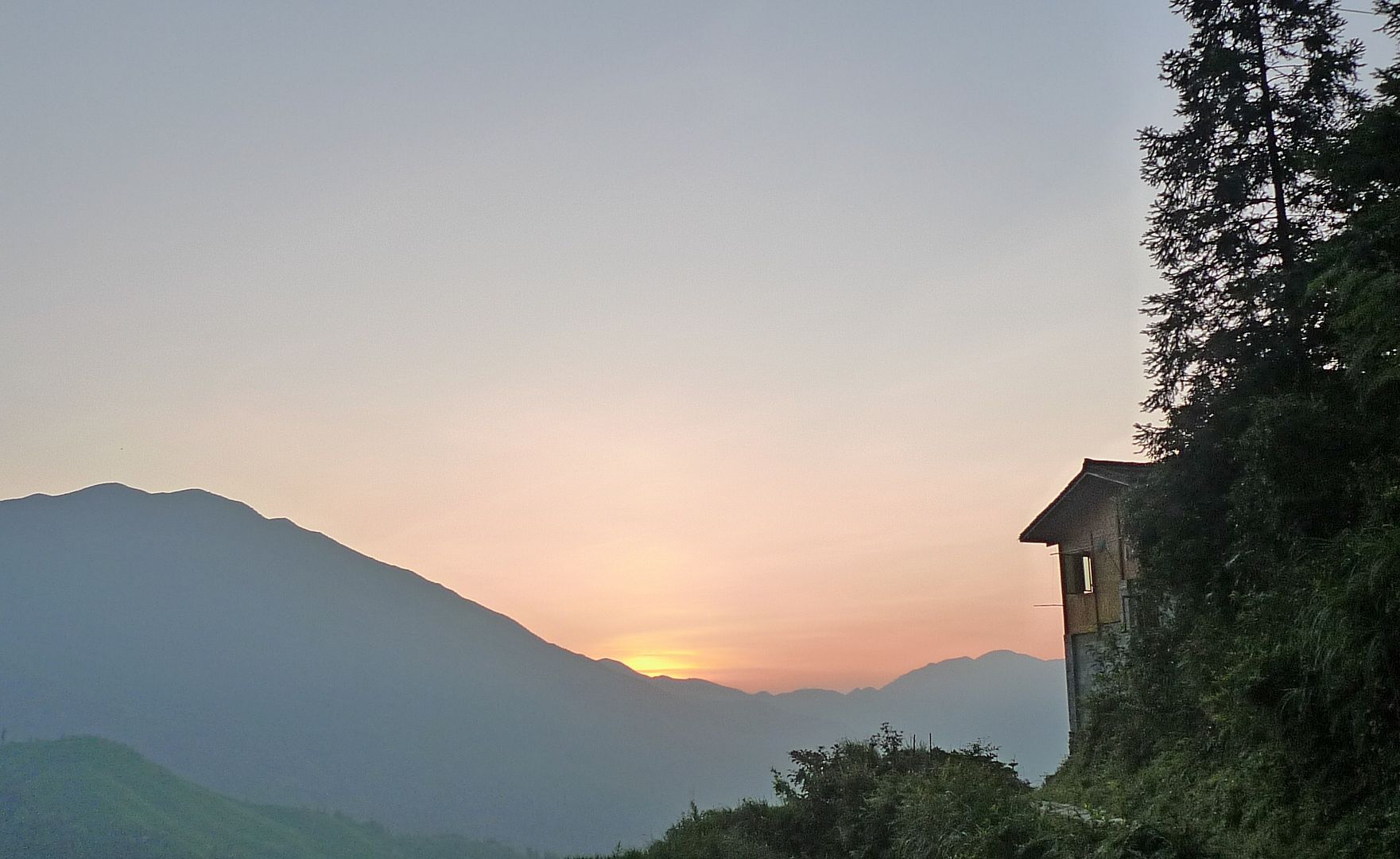 But I simply had to stop myself to take all those beautiful landscape scenery that was laid out in front of me!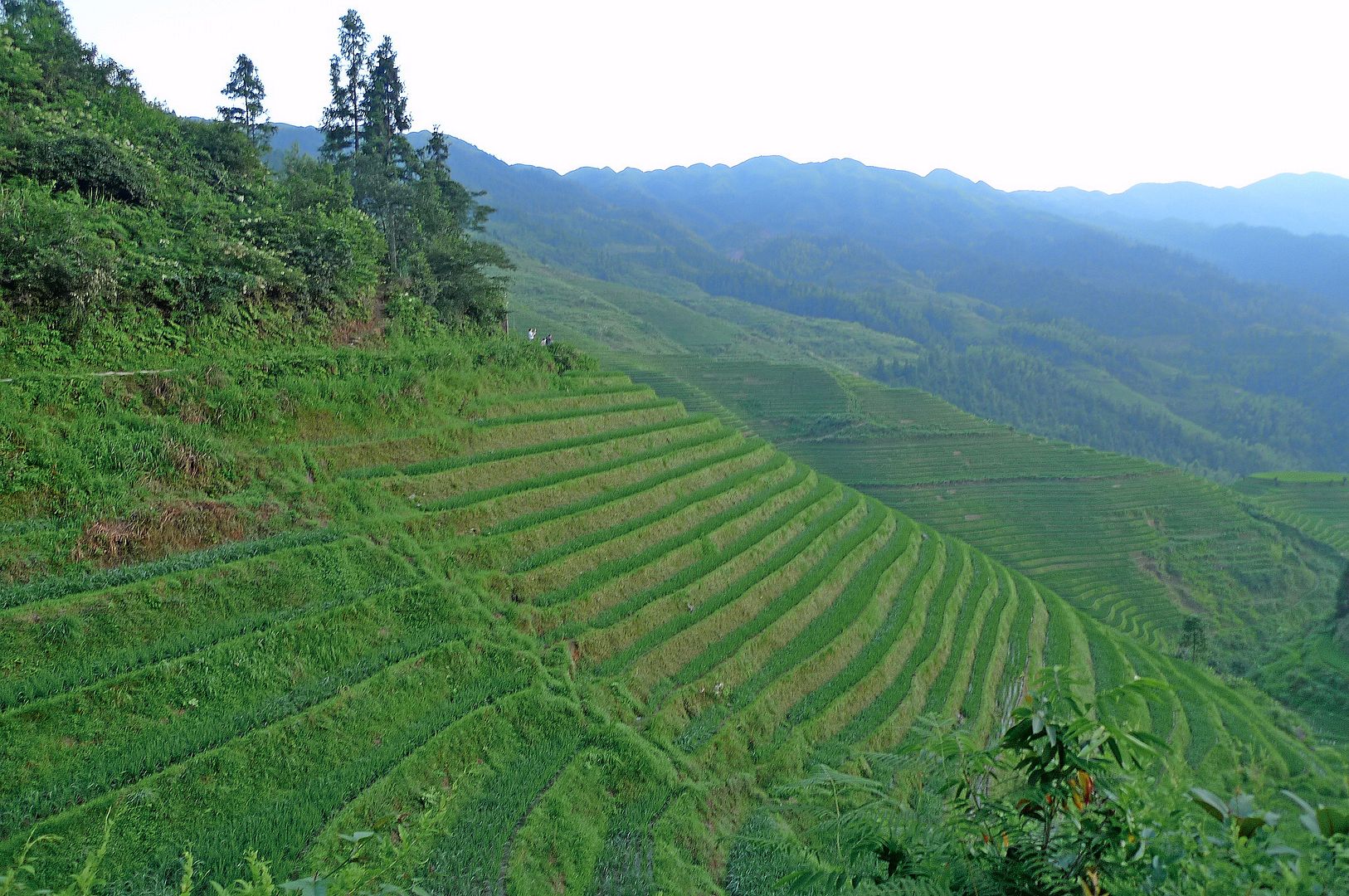 Look! Even
Da Jie
was so far ahead of us! She kept urging us to move on or else we would miss the sunrise.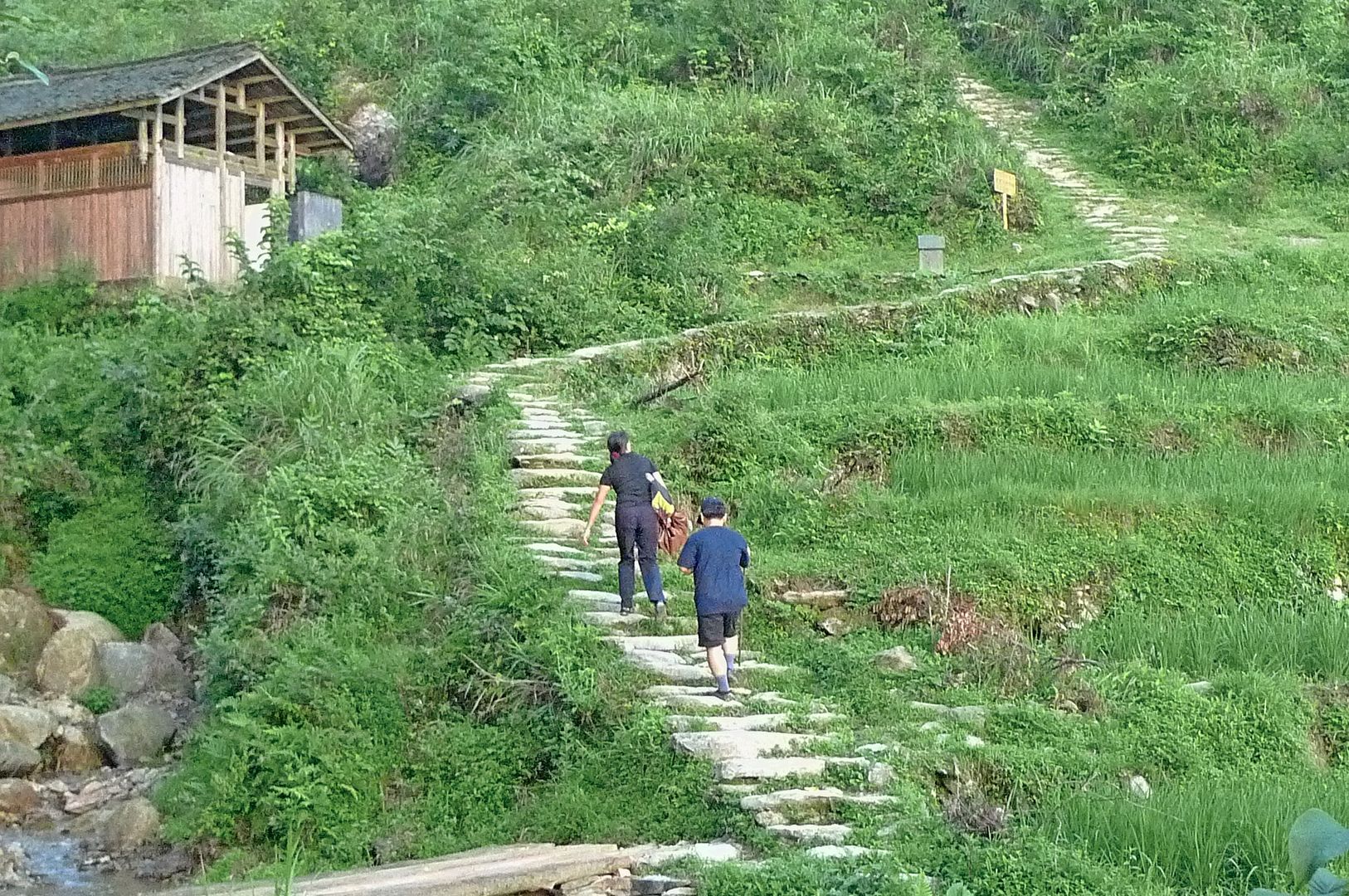 And of course, as expected, we missed the sunrise!! Noooooooo!!!!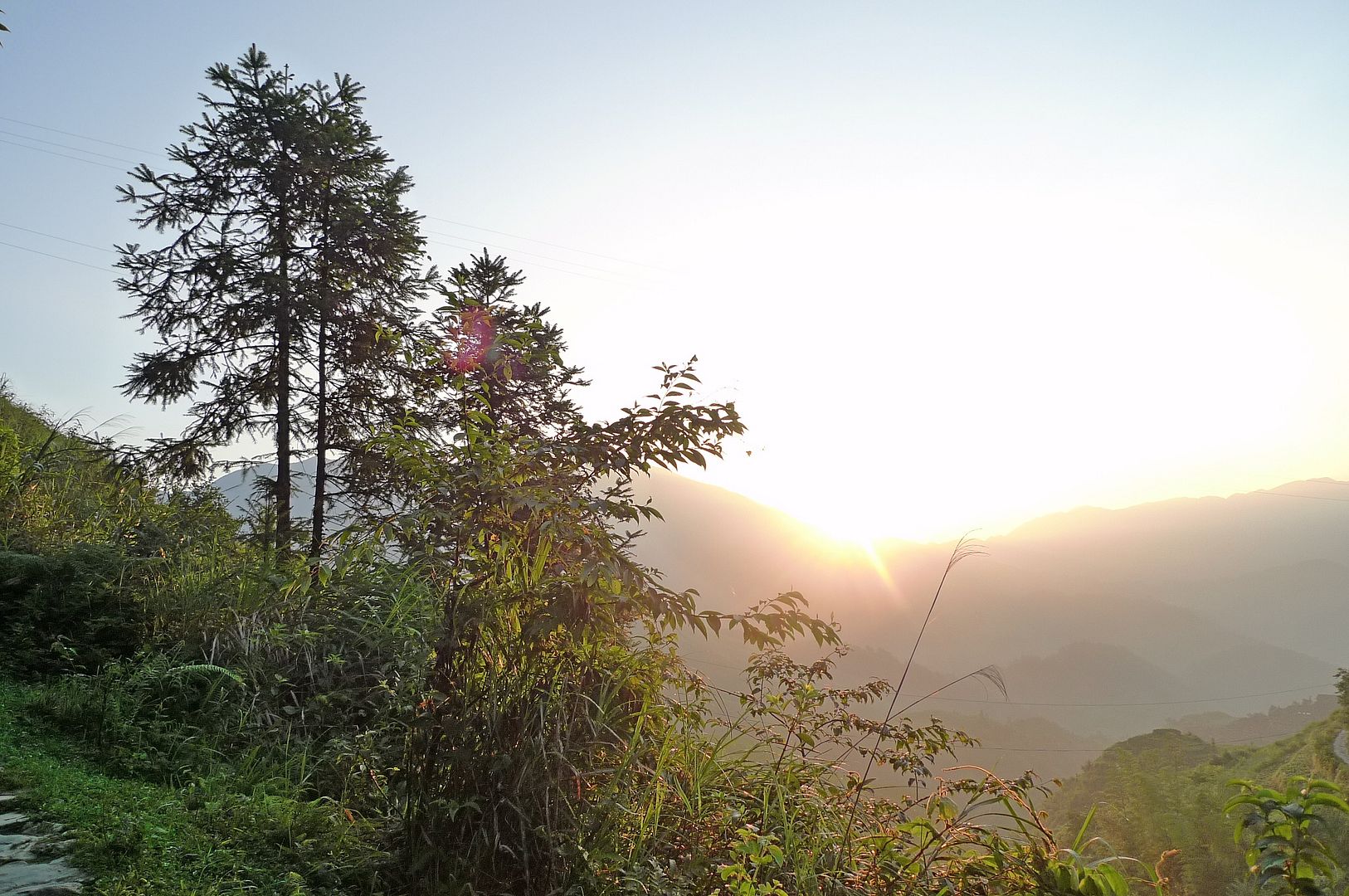 We only reached Viewing Platform No. 1 almost one hour later. Not 30 minutes as what
Da Jie
told us. That's the price to pay for taking too many photos on the way up. But I really had no regrets.
There were already many people enjoying the sunrise there.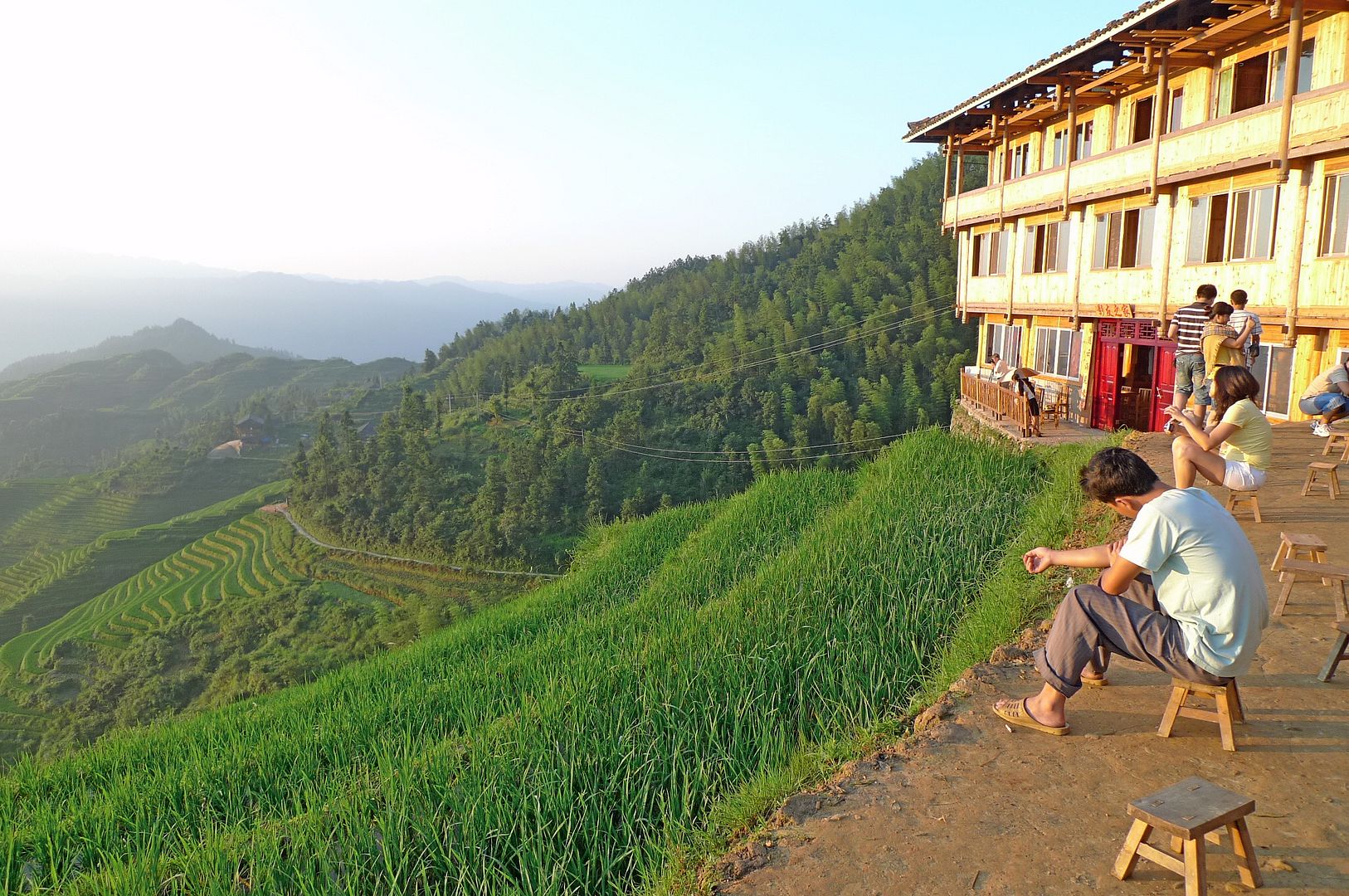 If you are a regular reader of my blog, you will know that I am a private person and will not show my face here. But guess what? You now have the luxury to see me in this post!
So here it is.....my shadow! Hahaha!!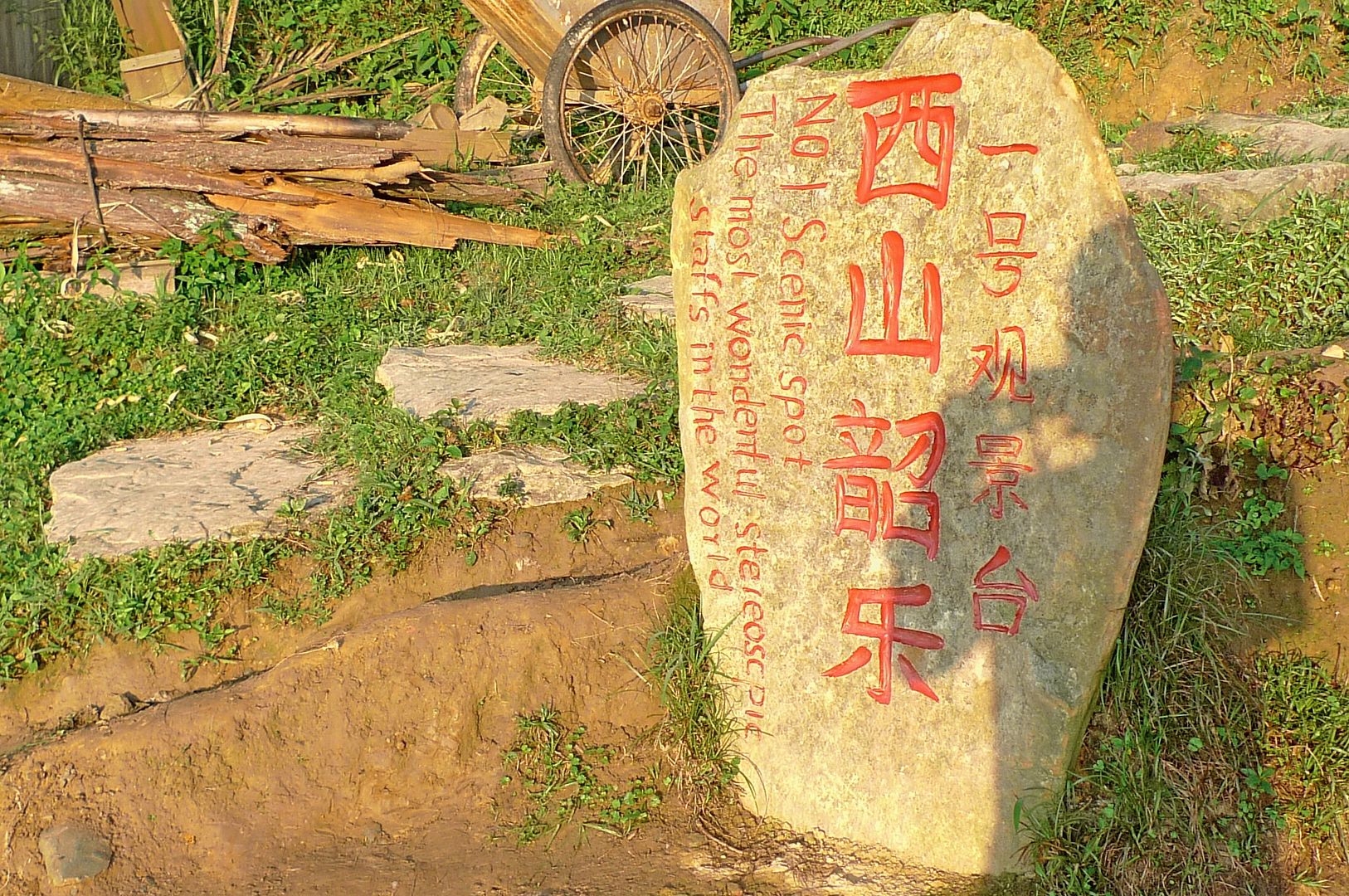 Wow! Looked like there was a party here last night judging by the number of
LiQ
beer bottles here! Or were they placed there for some other reason?
There was a
Diaojiaolou
hotel here. It was called "Home To Photographers" (影友之家).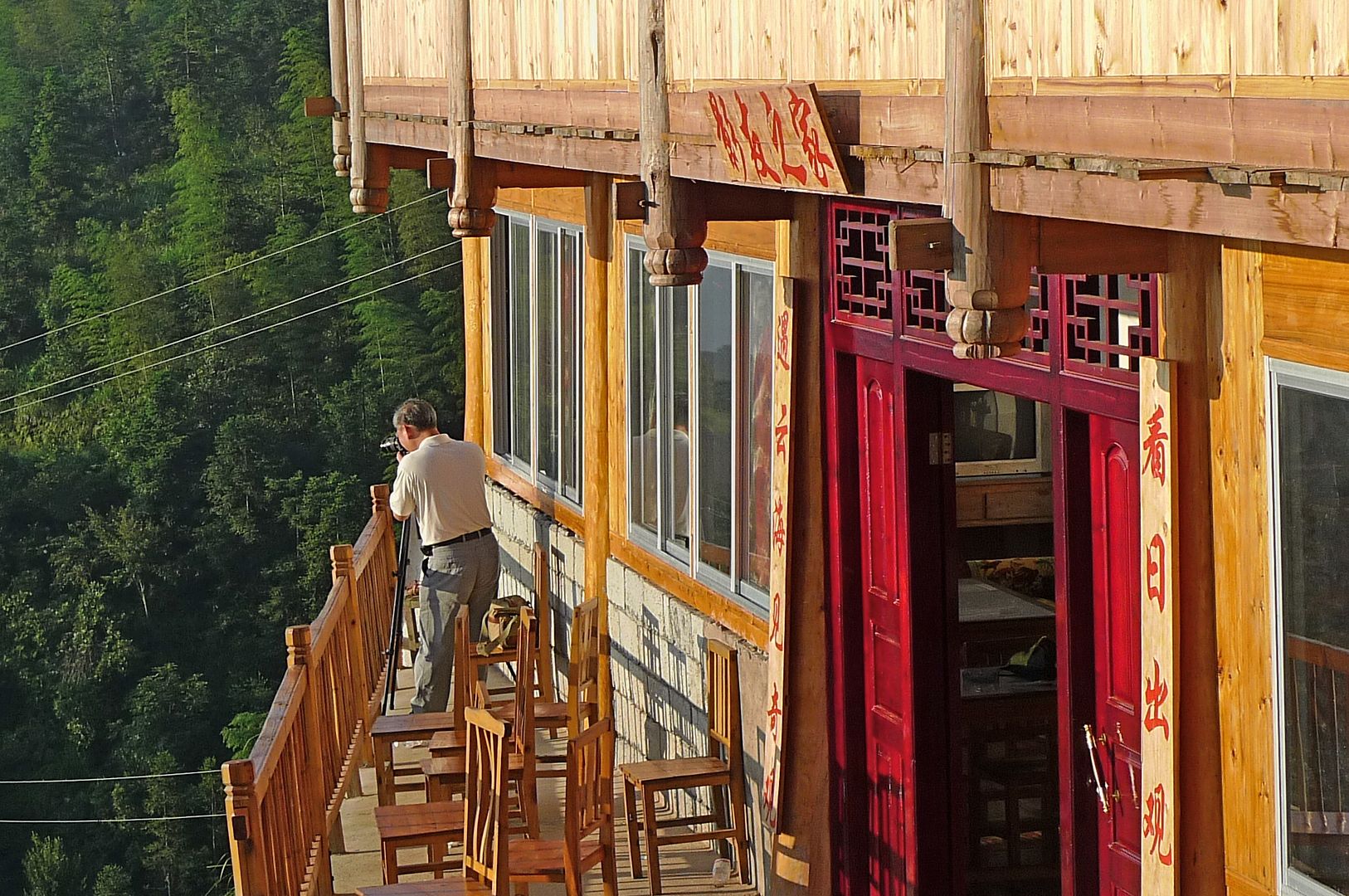 Apparently, this hotel is owned by the brother of our host in
Dazhai
where we stayed. He chatted with us and although I did not know half of what he said, I learnt that this hotel provided the best viewing spot in the entire
Jinkeng
Rice Terraces!
We asked him if we could go to the first floor to take pictures and he was gracious enough to allow us.
Before that, I took a close up shot of the "hanging foot" of the
Diaojiaolou
hotel. I was still pretty amazed that a building can be constructed without the use of nails!!
Once we reached the first floor, I was simply awestruck by the breathtaking scenery from the balcony!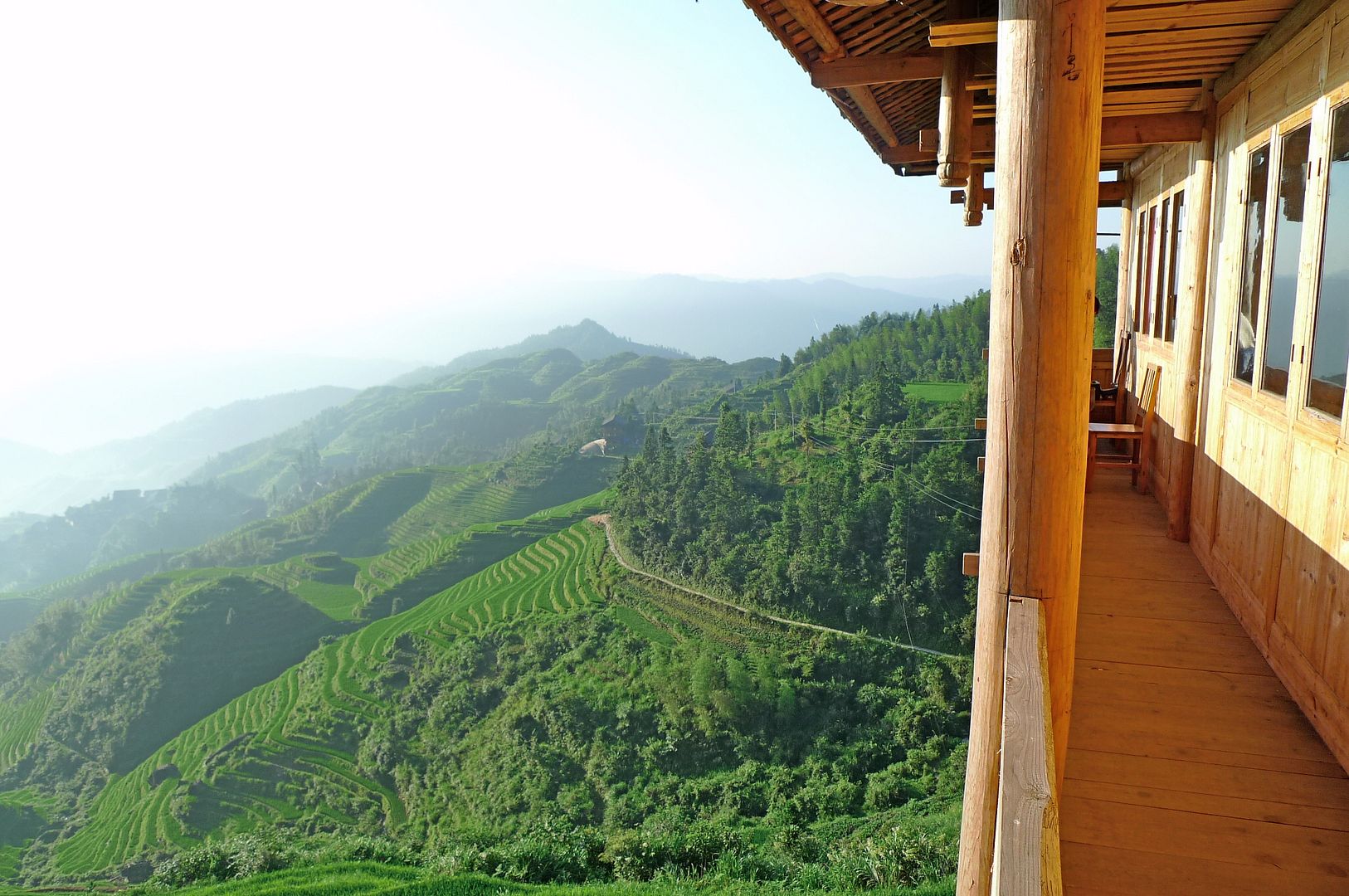 See those tiny people walking down the slab stones steps? You may click on the picture for wallpaper size.
This shot from the balcony was a bit dizzying for me. Don't forget I have a fear of heights!
It was beautiful up here. Despite my fear of heights, I found it simply awesome!
The boss of this hotel actually showed us award winning photographs taken from the hotel which really amazed me. (sorry cannot reproduce them here).
It seemed that the scenery of the
Jinkeng
Rice Terraces changes with each of the four seasons. It was summer season during our visit there. How I wish I could go there during Spring, Autumn and Winter!
Can you see that tiny black spot on the upper right corner of this photo below?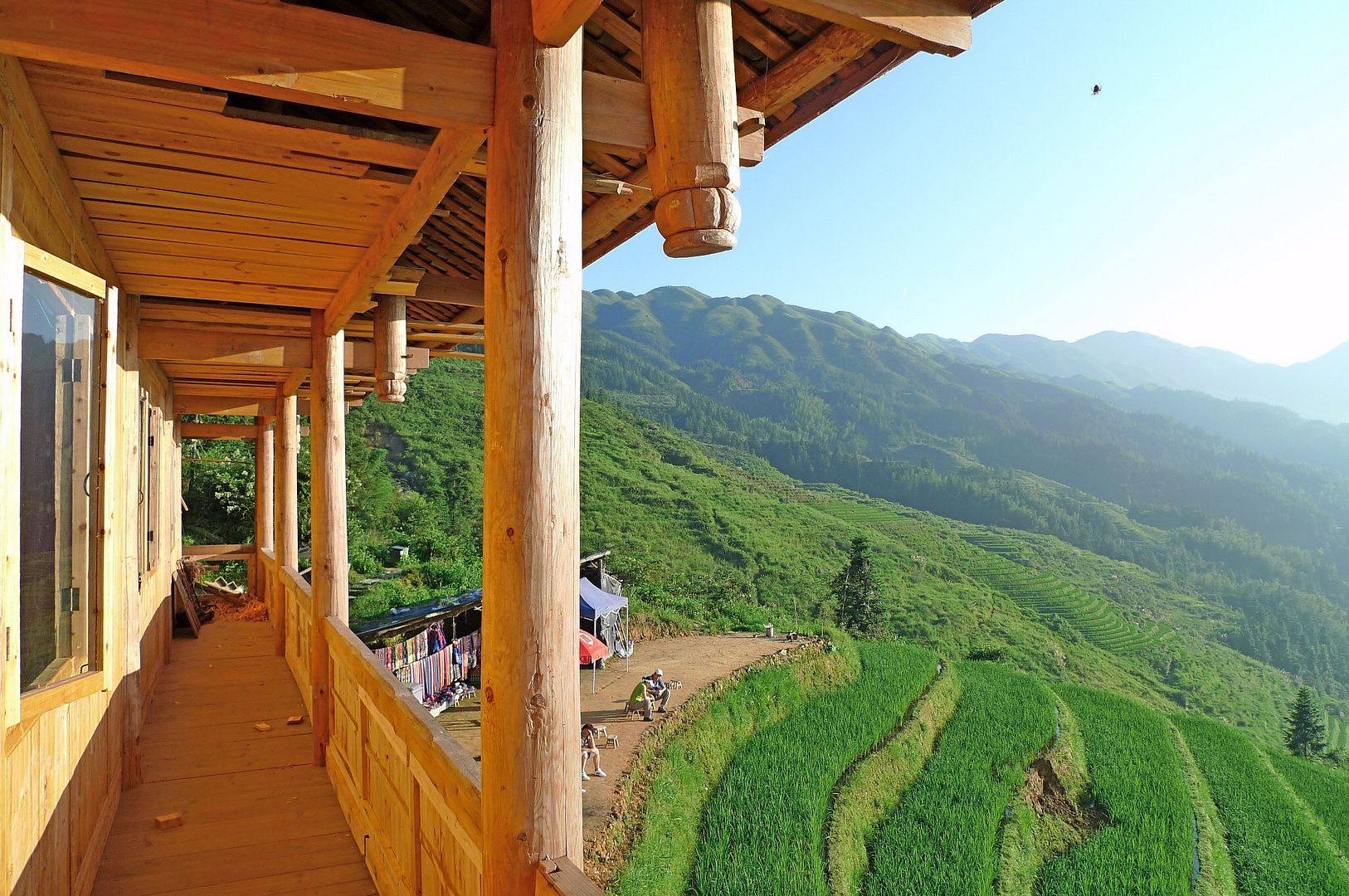 No, it's not a dirt mark on my camera lens. It's actually a spider!
Here, let me show you the big spider web from another angle. Can you see it?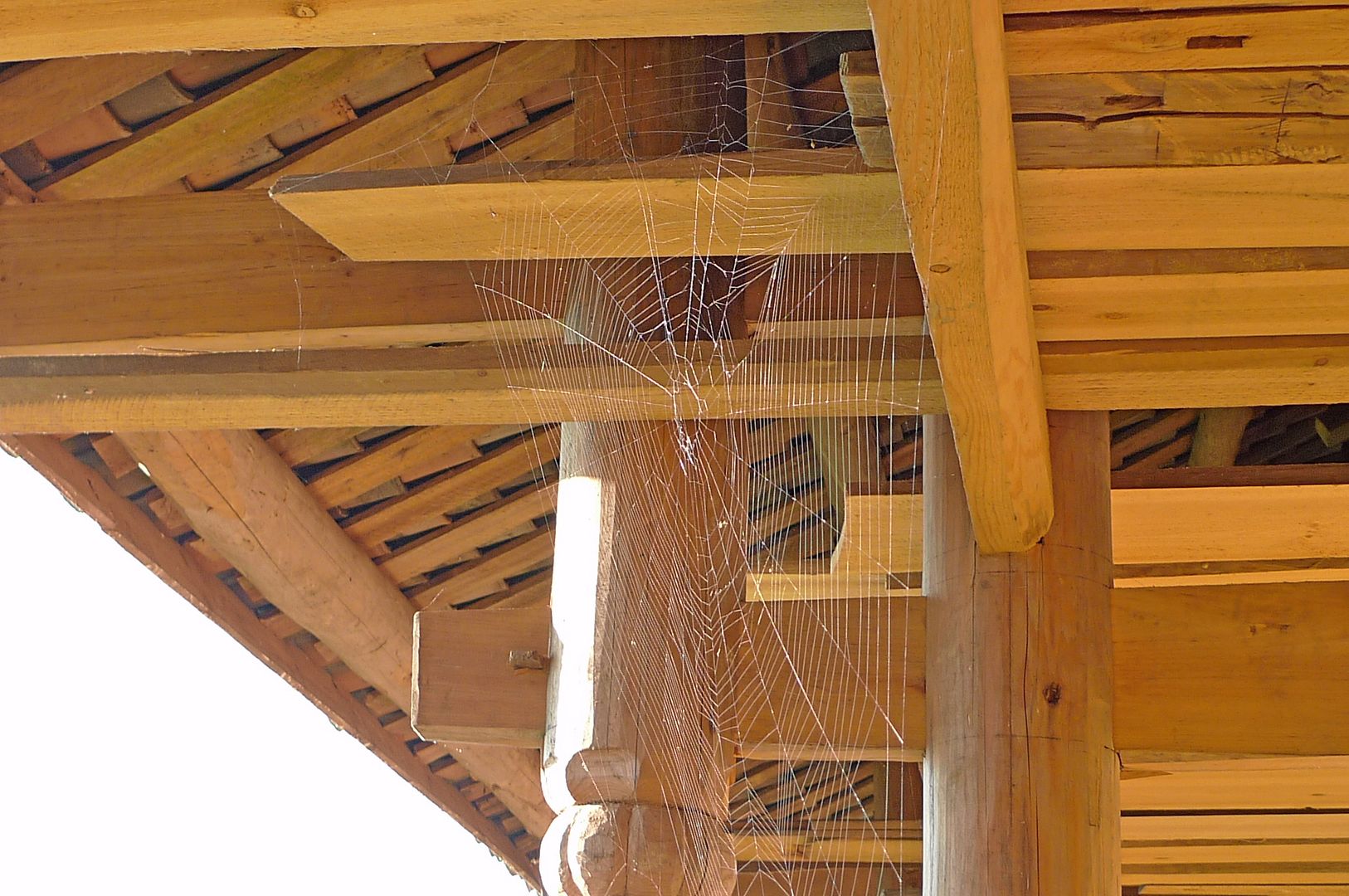 We stayed up there for quite some time enjoying the scenery. By then, the sun was already up in the sky and many people had left.
It was time for us to leave too. It would probably take us just 30 minutes to descend the rice terraces.
But don't bet on it! We love to take lots of photos remember?
I would love to end My Trip to
Longji
Rice Terraces with this post, but I am afraid there are still many more photos I would like to show you. So do stay tuned for the Final Part coming up next!