Continued from
Part 5
This is the Final Part of my 6-part Trip to
Longji
Rice Terraces.
After enjoying the breathtaking views of the rice terraces from the "Home To Photographers" Hotel, we began our descend back to
Dazhai
where we stayed.
Along the way down led by
Da Jie
, we continued to enjoy the scenery and took lots of photos.
Most of the landscape photos here can be clicked for larger wallpaper size. Try it!
I don't know about you but I just love this photo below.
It's nice to walk on those slab stones pathway looking over the vast mountains and terraced rice fields and not knowing exactly where the path leads to.
It was only about 8am when we hiked down the terraced hills. On my usual working day, I would probably be just waking up in my bed! Haha!
On our way down, we came across a number of horses carrying goods on their backs going uphill.
Apparently, these horses were important mode of transportation for carrying goods up and down the hill. Each household here actually owns a horse! And each horse costs about 3,000 yuan.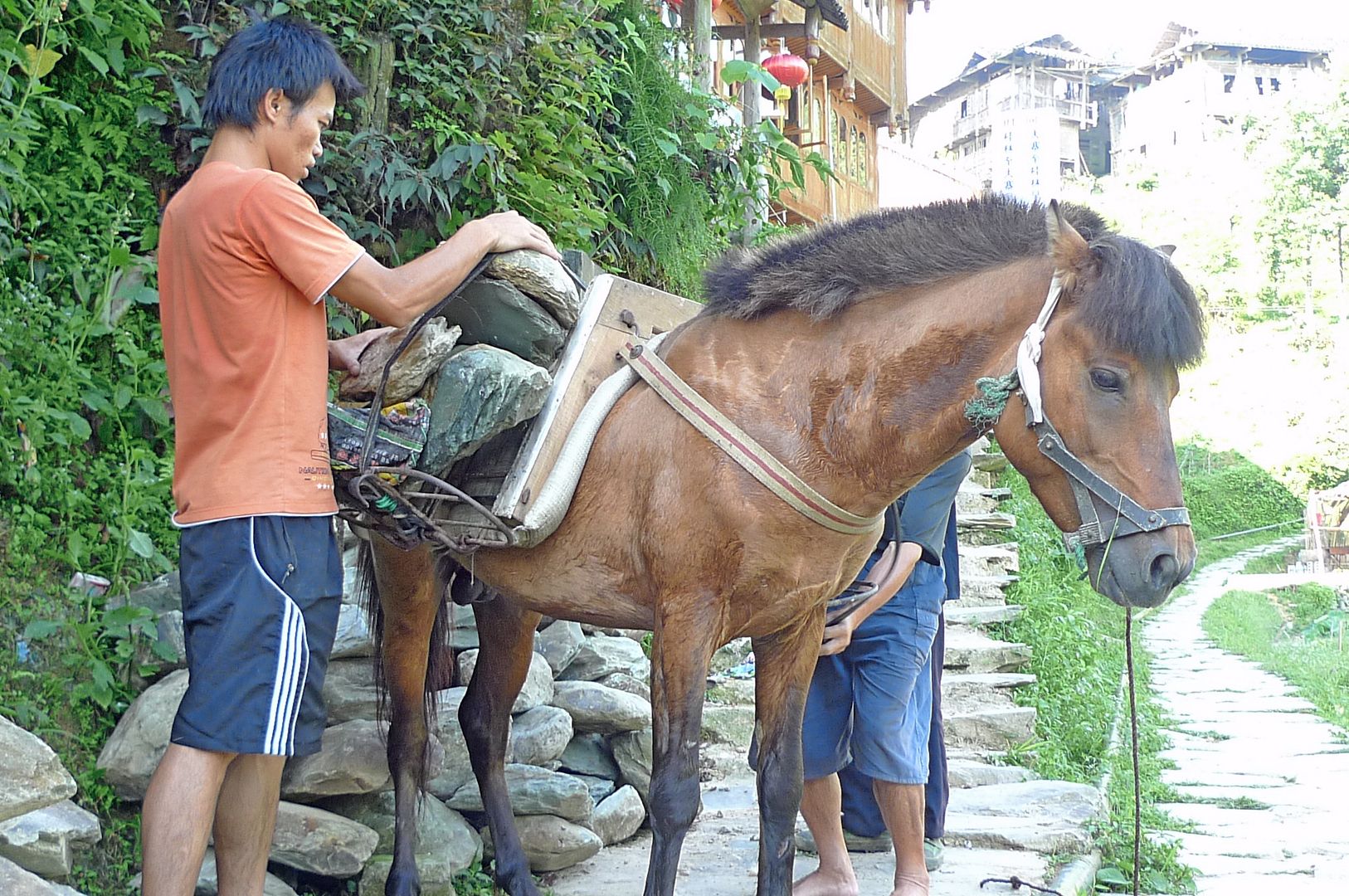 I also learnt from
Da Jie
that they only harvest once a year in the month of September. Each household would get about 6,000 kilograms of rice. All the rice is for self consumption and the remaining is used to feed livestock.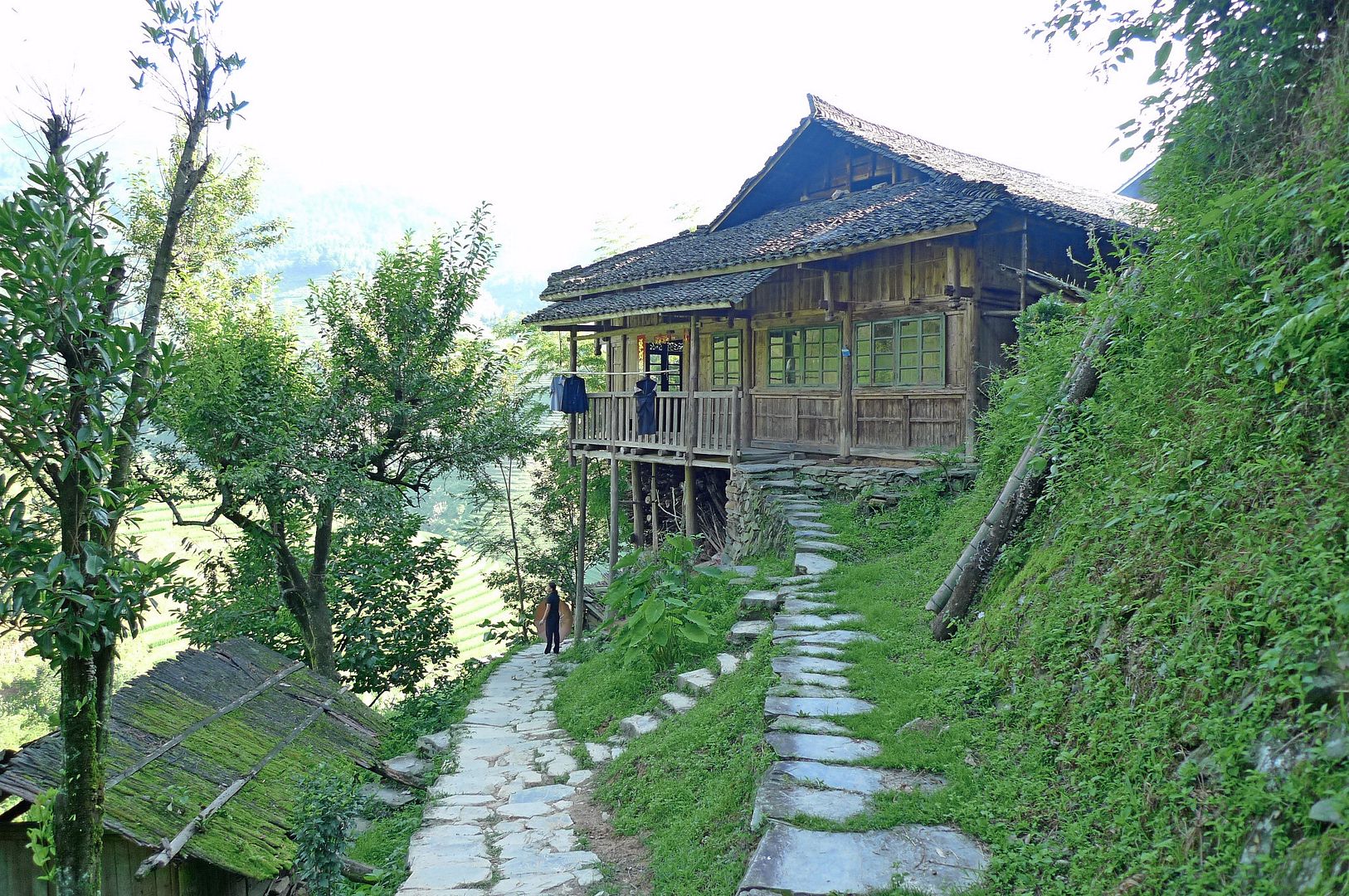 Soon, we passed by
Tiantou
Village again. I remember the sky was still dark when we were at this spot on our way up earlier that morning.
This is
Da Jie
far ahead as usual and patiently waiting for us as we took our own sweet time to snap photos of the amazingly magnificent view!
We had planned to leave
Dazhai
and return to
Guilin
at noon. But first, we had to fill our stomachs with food!
So once we reached our hotel in
Dazhai
, we took a rest, then went up to our rooms to shower and pack before going back down to have an early lunch.
These were what we ate.
Clockwise from the top right : cured meat, yam, spicy bean curd and a bowl of soup.
After the meal,
Da Jie
brought us out of the village and with heavy hearts, it was time to bade farewell.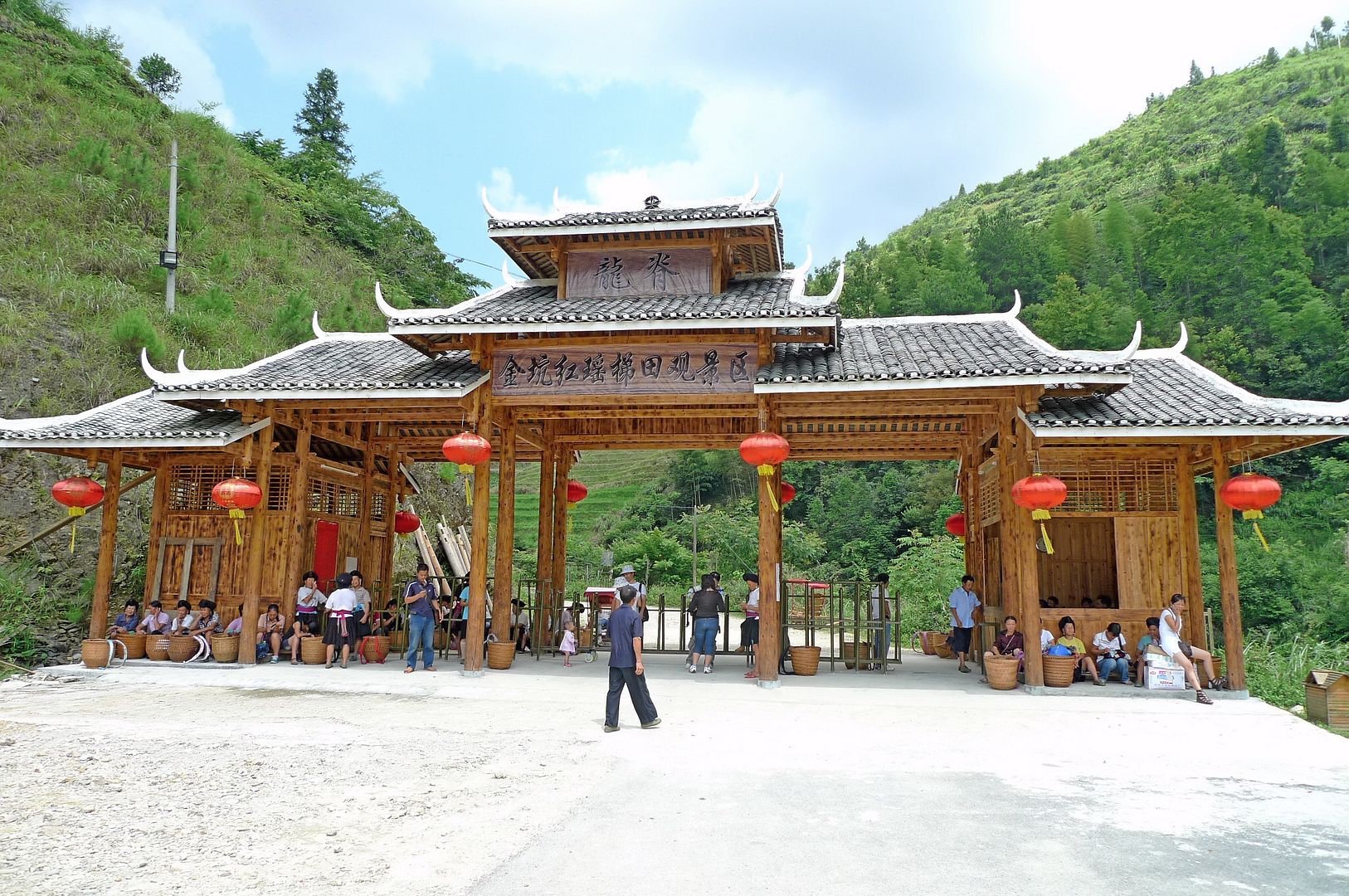 This had been such an enjoyable trip that now looking back at my 10 days in Guilin, I would dare say this is one of the most, if not the most interesting places to visit!
Coming Up Next : My Visit To Solitary Peak In Guilin