Do you know which is my favourite shopping mall?
No, it's not
Pavilion
or
Sunway Pyramid
.
1Utama
? Close, but not quite.
Let me show you some pictures.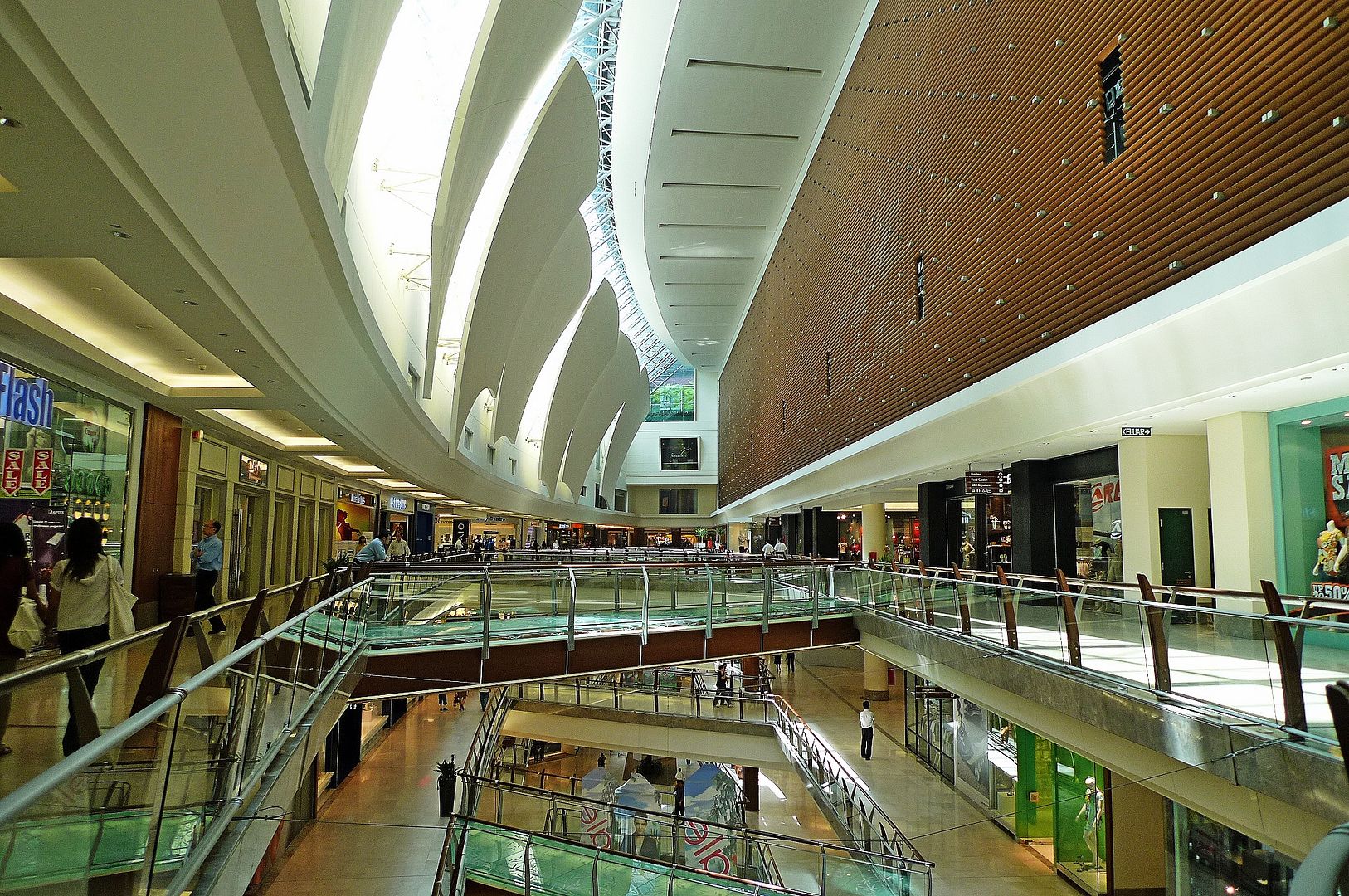 Familiar with this mall?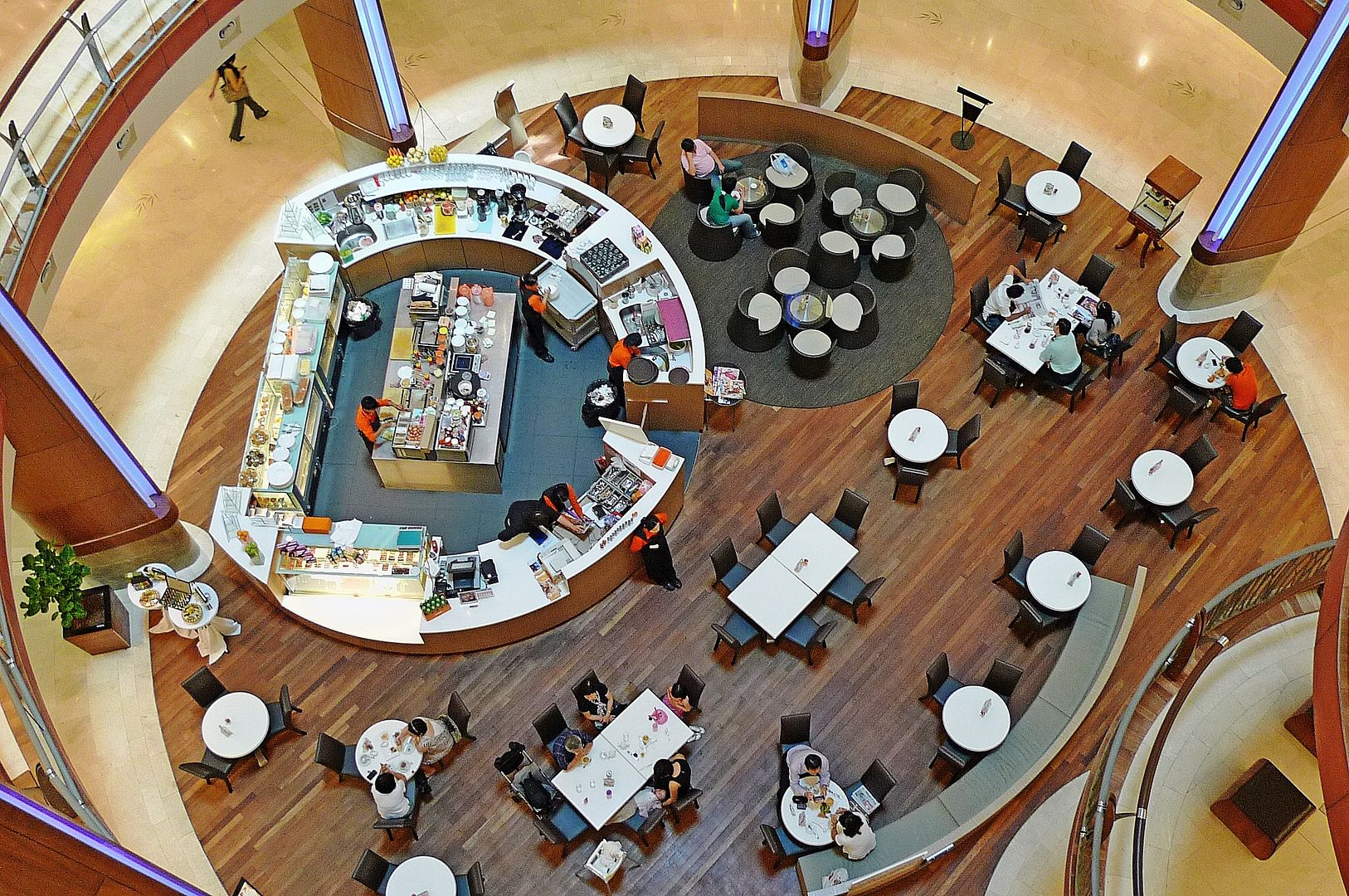 Guessed it?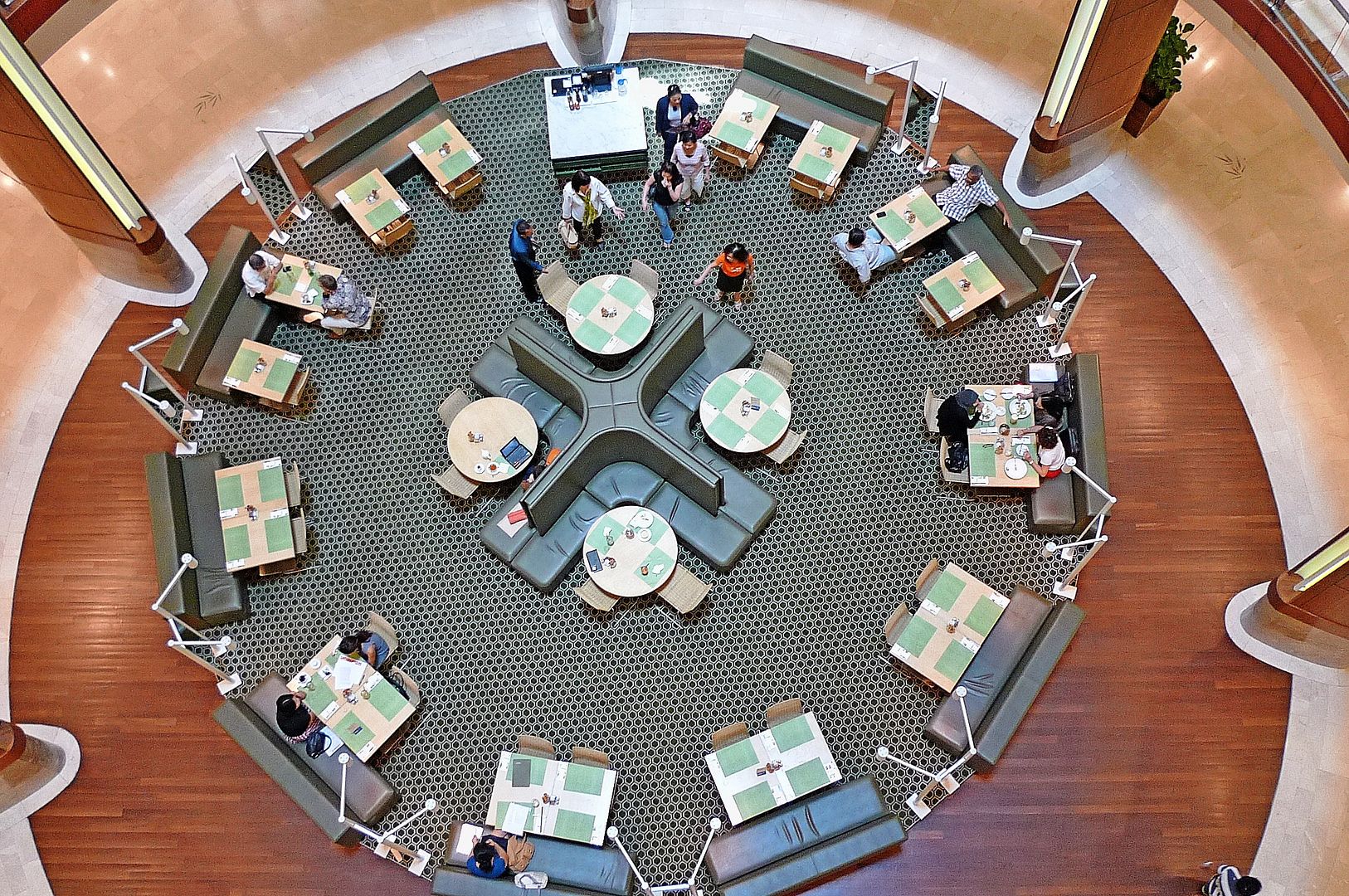 Yes, it's none other than
The
Gardens Mall
in KL!
Sorry, no prizes for guessing correctly as the title of this post already gave it away!!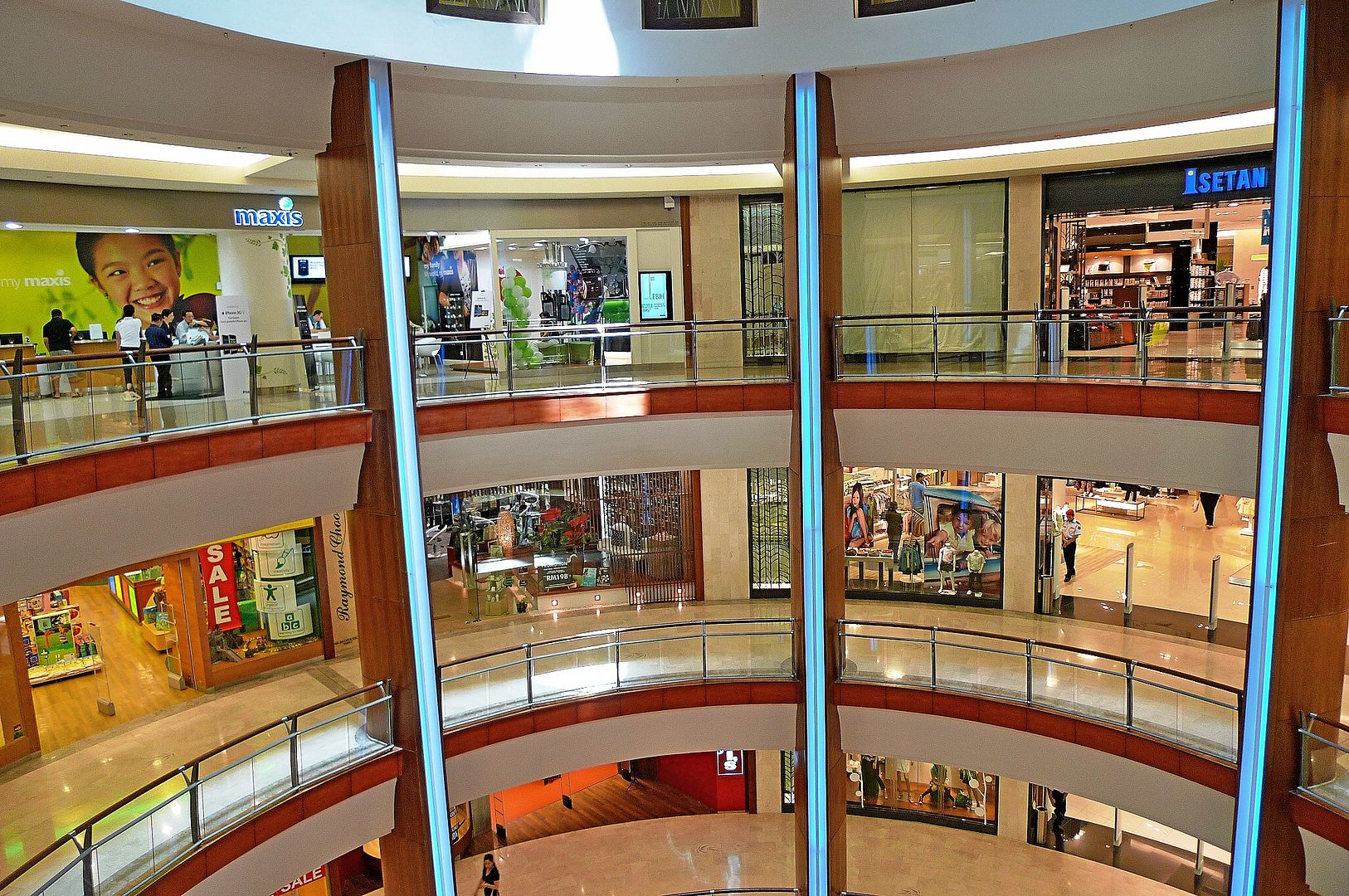 Although I hardly shop here (too expensive!), I like it because it's not crowded with people and the ambience is cool.
And I love its automatic elevators, which move only when they sense you are about to step on them.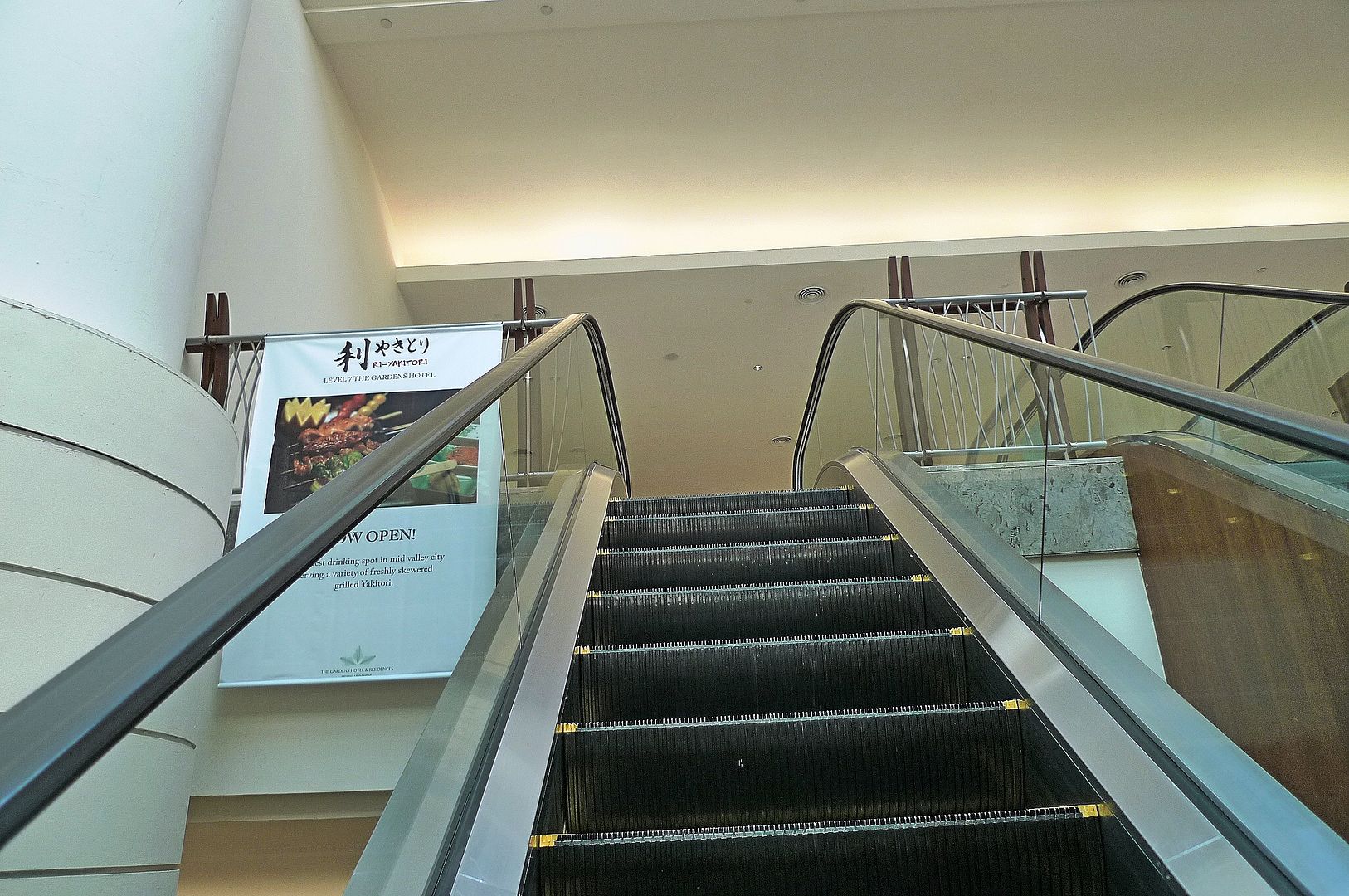 And what is a Gardens Mall without gardens right? There's a garden on the top floor of the mall.
But, mostly I like The Gardens for its... believe it or not ..... toilets!!!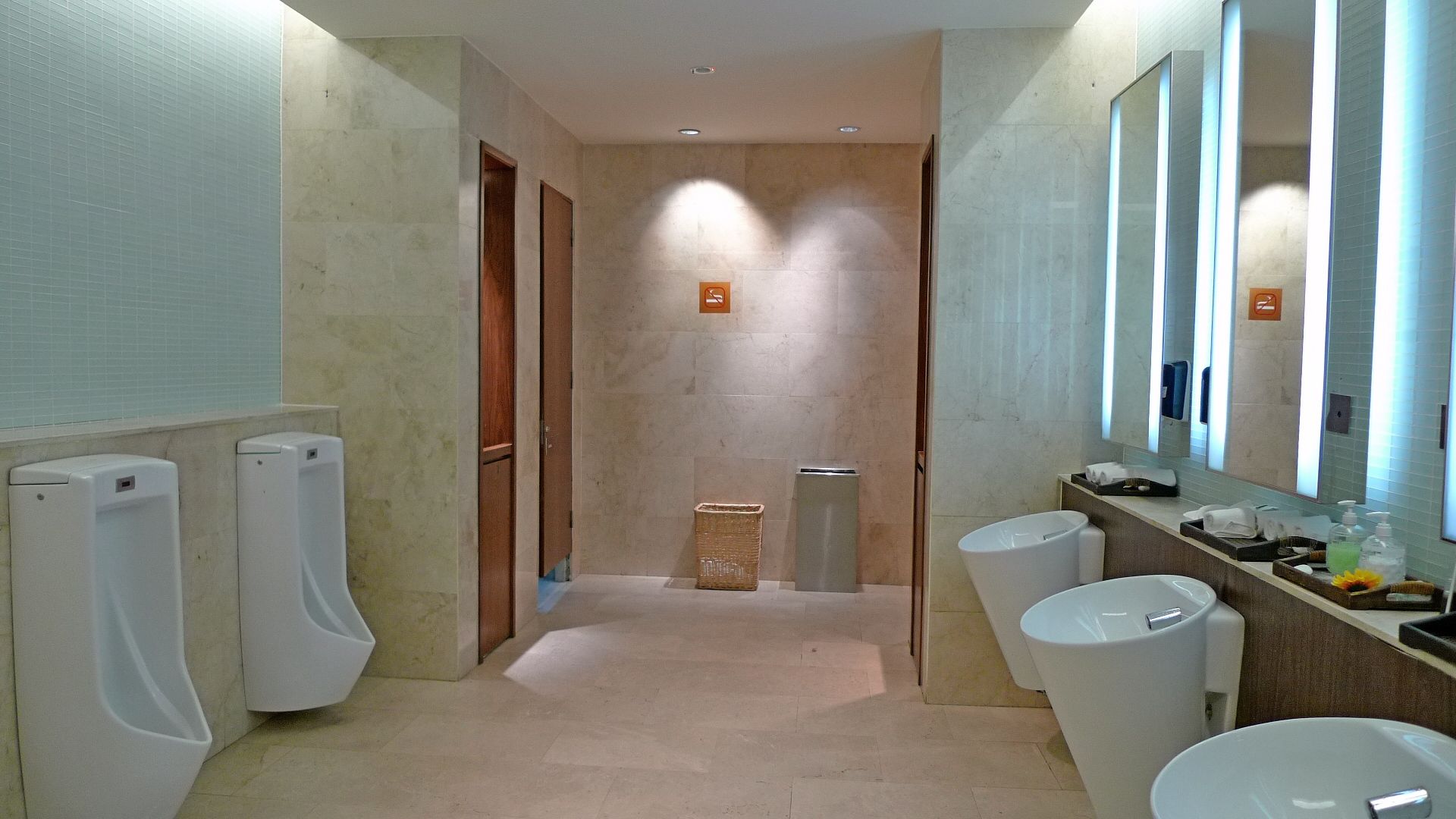 Yes, it has one of the cleanest toilets for a shopping mall!
OK, that's a photo of the men's toilet. But that does not mean I do not know how the ladies' toilet looks like! Haha! I have been to the ladies toilet before but did not bring my camera at that time.
In case you think I am a pervert to sneak into the ladies' toilet, let me assure you that I am not. I was, in fact, invited by my female friend to go into the toilet with her after a midnight movie one night.
No, nothing happened between us. What were you thinking?
There was absolutely no one around and she was afraid to go into the toilet alone so I agreed to accompany her. While she did her business in the cubicle, I looked around the toilet admiring the cleanliness and all.
Did you know that at the Gardens Mall, the men's toilet is as clean as the ladies' toilet if not cleaner? I can attest to this as I have been to both!
I always like toilets with auto sensor for the tap so I do not have to turn the tap to wash my hands.
As you can see, the Gardens' toilets have them!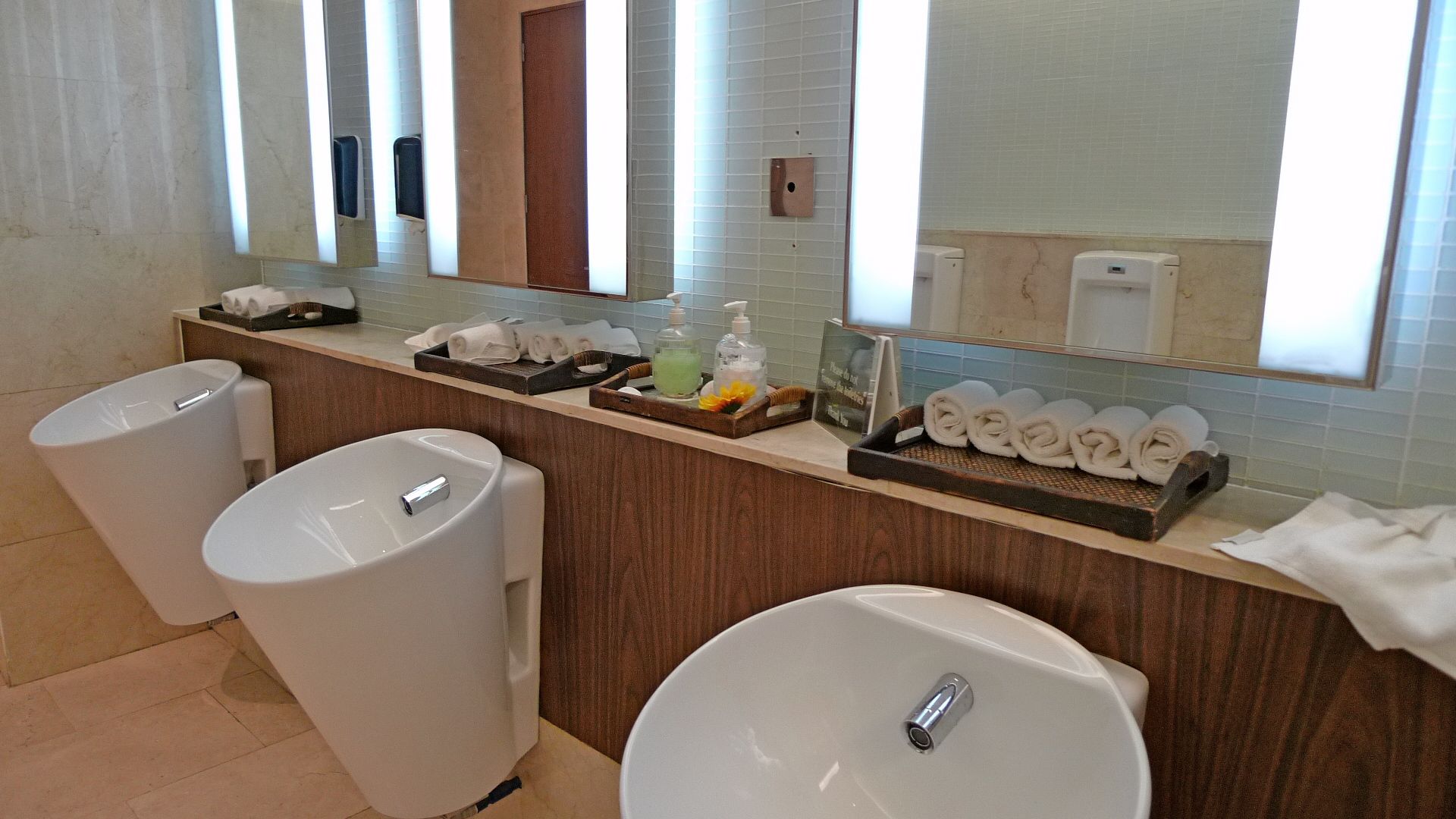 Can you see the towels and hand soap and lotion in the photo above? Now say "Wow!"
OK, to be honest, most of the toilets in the Gardens Mall do not have these towels and hand lotion. But they are still the cleanest toilets around!
But this toilet, which is located on the ground floor next to ISETAN, is different. There is a catch. You need to pay RM5 to use this toilet!
Or you can use it for free as long as you are an ISETAN Club member. Aha! That's one of the privileges! Quick! Quick! Sign up as a member now! Haha!
I have always known about this RM5 toilet but have never had the chance to go in. Simply because I refuse to pay RM5 just to pee! Last night was my first time since I had with me my brother's ISETAN member card!
The bottle on the left with the green liquid is the hand soap and the bottle on the right is the hand lotion. By the way, I love the smell of the lotion!
I am not sure what brand as it's not written there. But judging from the quality of the soap and lotion, I doubt it is a cheap brand!
Perhaps that's why they have put up a sign "Please do not remove the toiletries". Haha!
Besides, I tried to take the bottles up but found them glued at the bottom!
So have you been to this RM5 toilet? And where is your favourite toilet besides the one in your home, that is?
Note
:
It appears that you can also use this toilet for free if you are a Robinsons card member, a Gardens privilege card member, or if you stay in Gardens Hotel. Also if you pay RM5, you will be given a full day toilet pass so you can use it as many times as you wish and possibly lend it to your friends. However, they may have changed the rules and conditions so it's best to check with them for the latest updates.