The first place we visited in
Yangshuo
was
Jian Shan
Temple.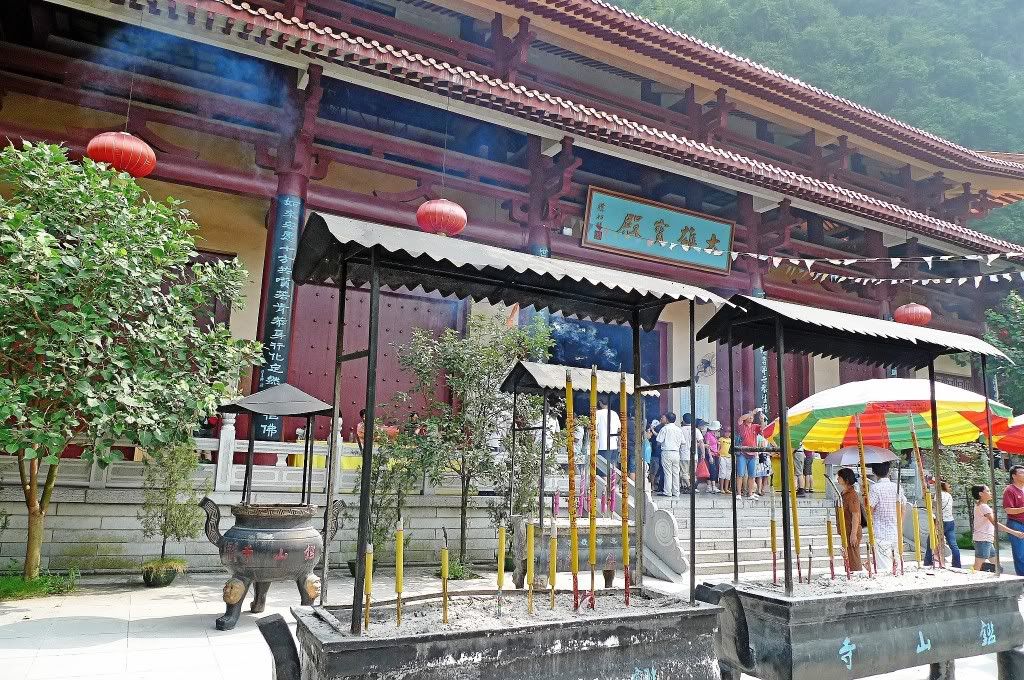 It is reputed to be the oldest and largest temple in
Guangxi
Province. Originally built in the year 713, it was destroyed during the war in 1961. The local government then had it rebuilt in 1995 in the typical architectural style of
Tang
Dynasty.
I did not follow the tour guide around as she explained in detail about the history of the place. Besides, she was speaking in Mandarin which I hardly understand. So I just walked around the temple taking pictures.
Look at these interesting structures! Do you know what they are for?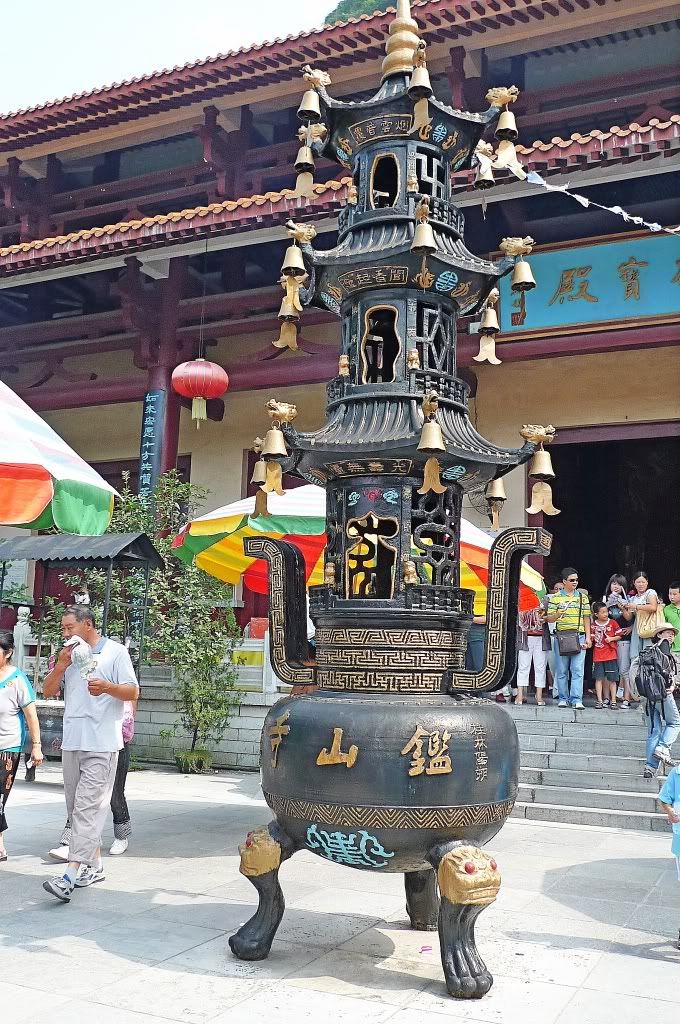 I also saw some pretty interesting sculptures on the roof.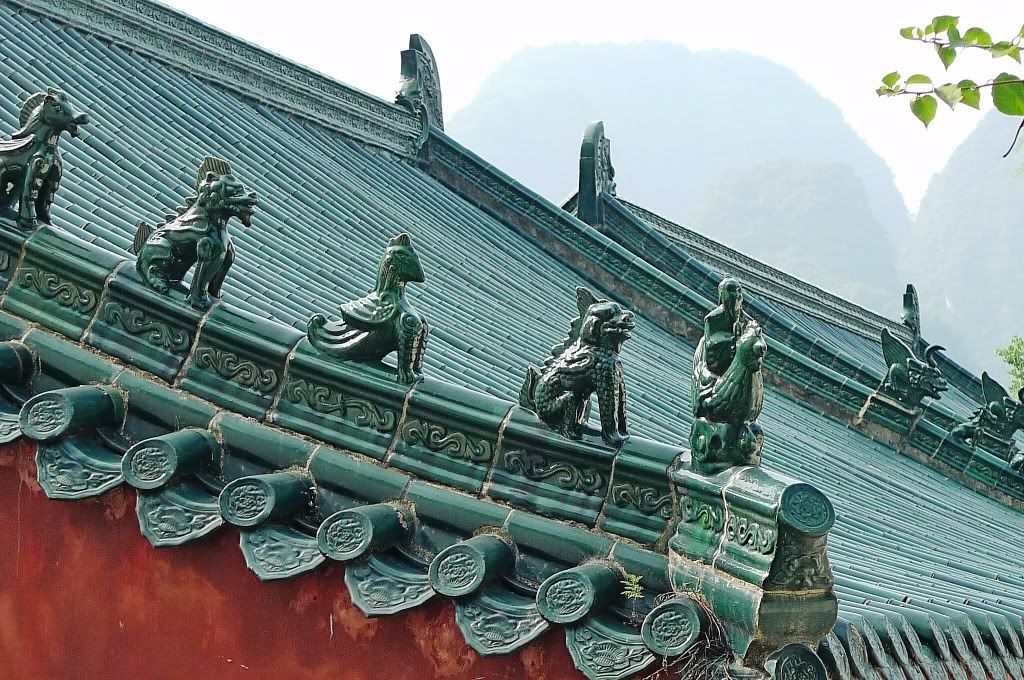 Now are these horses or dragons?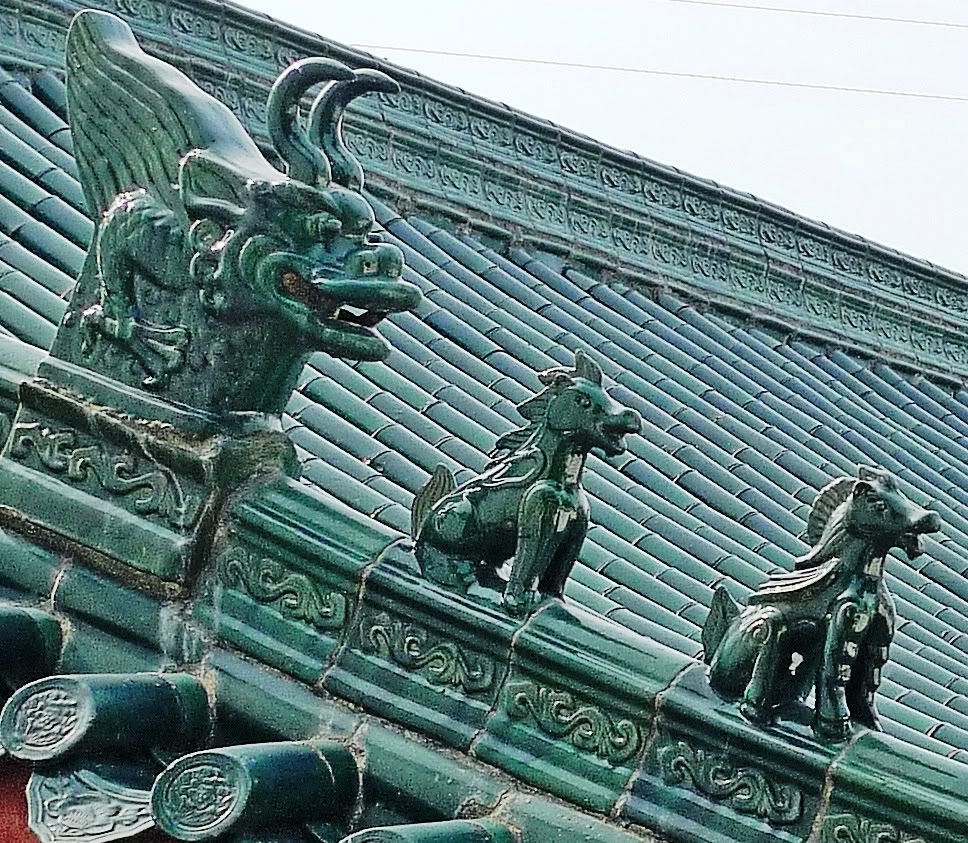 From where I stood, I could see some statues at the top of the stairs.
I climbed the stairs and found more statues there.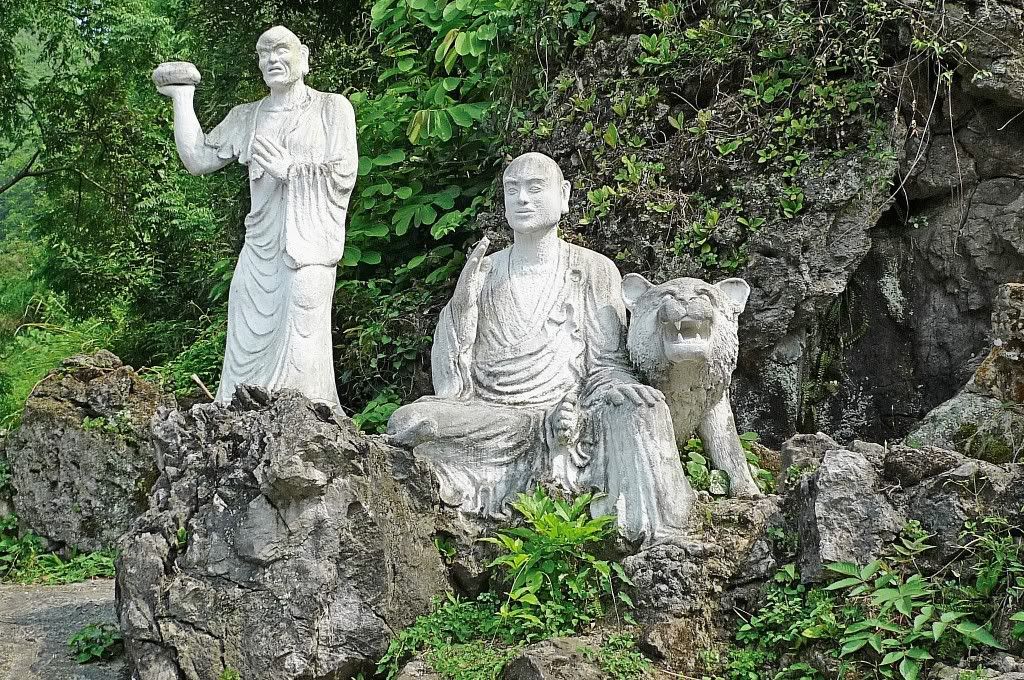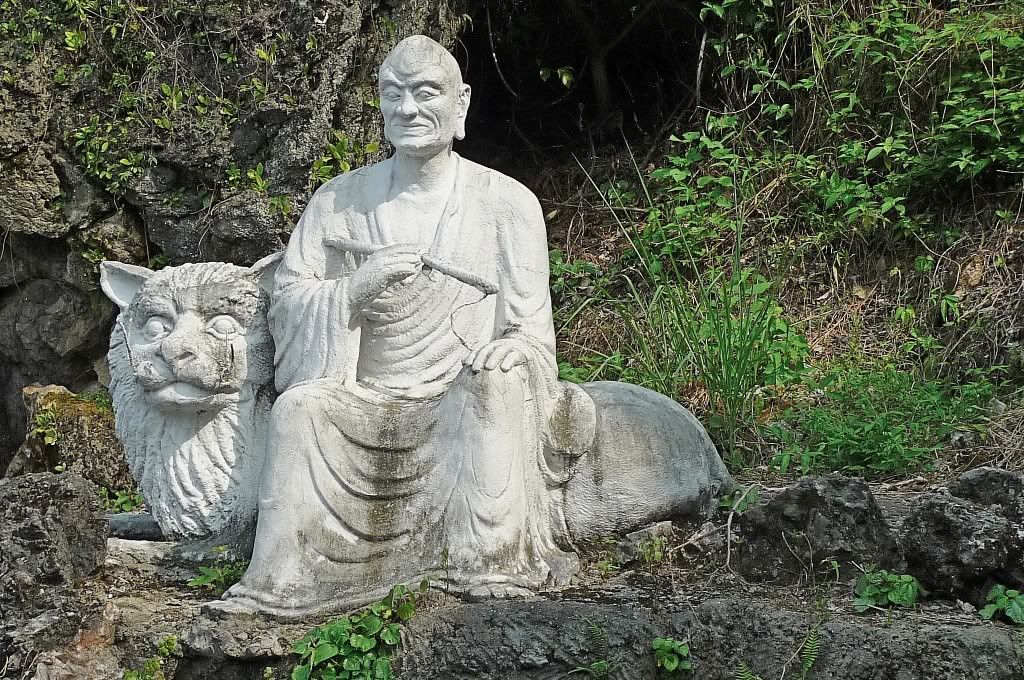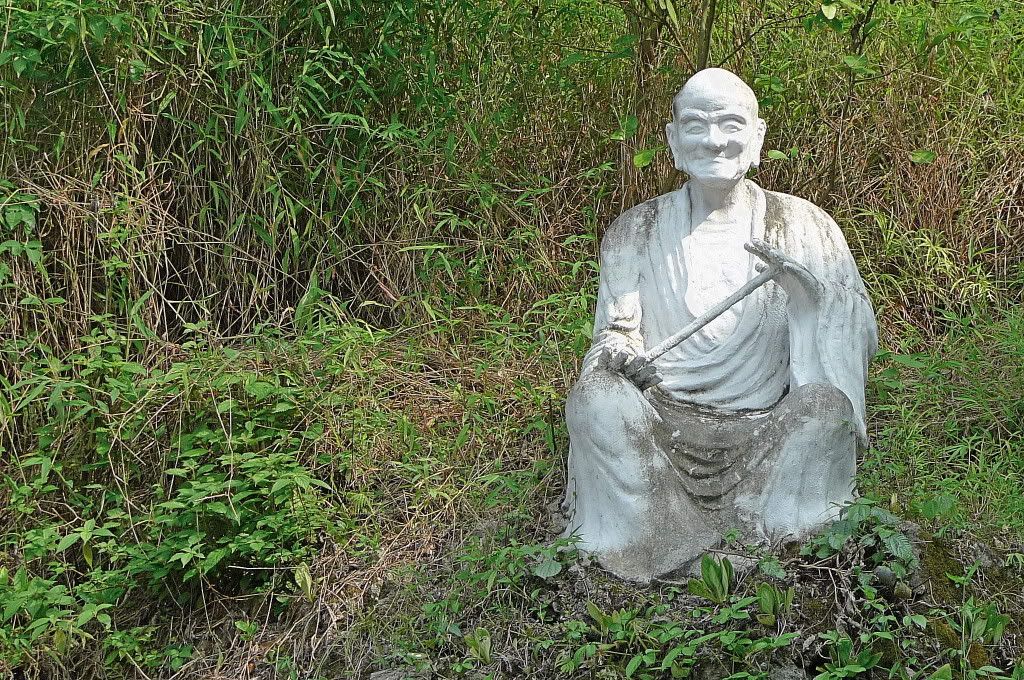 The views around the temple were nice. I found the temple to be clean and peaceful. I saw tall figures of Buddha inside the main hall of the temple but I was not sure if it's a good idea to take photos. So I decided not to take any photos of the interior but just focused on the scenery outside the temple building.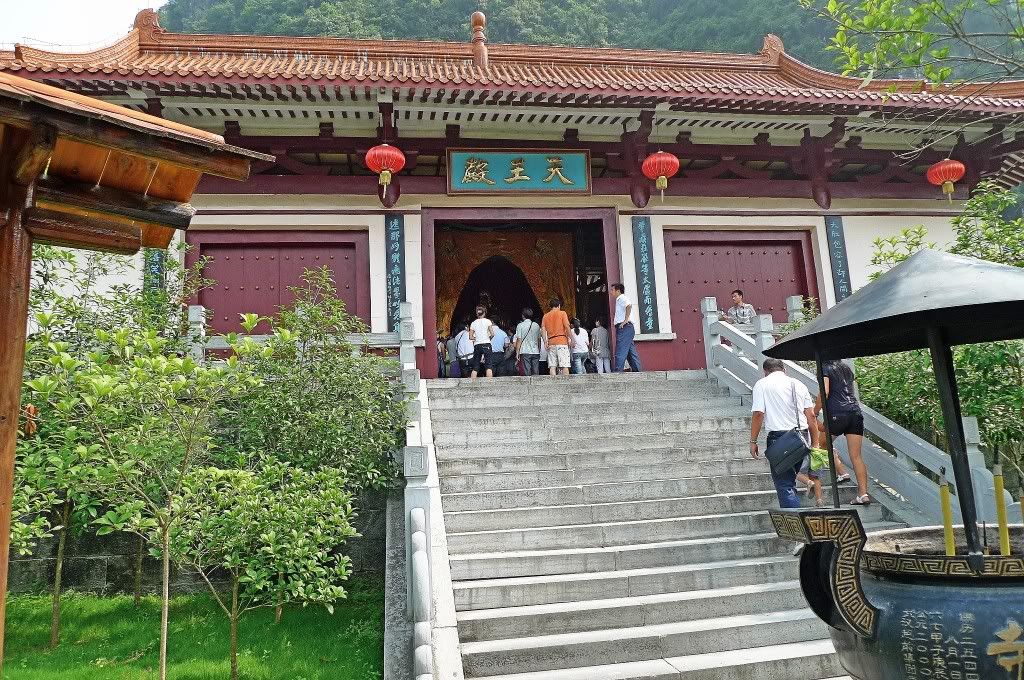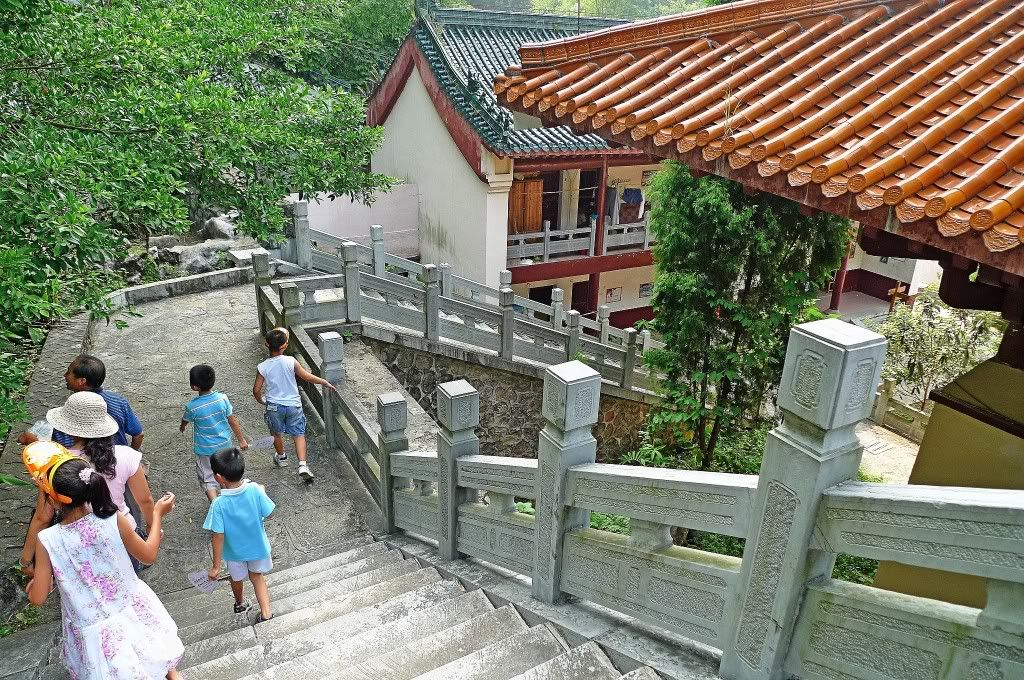 It was said that the famous great monk in China called
Jianzhen
who helped propagate Buddhism in Japan, had been to this temple before.
I like the green hill in the background of this photo below.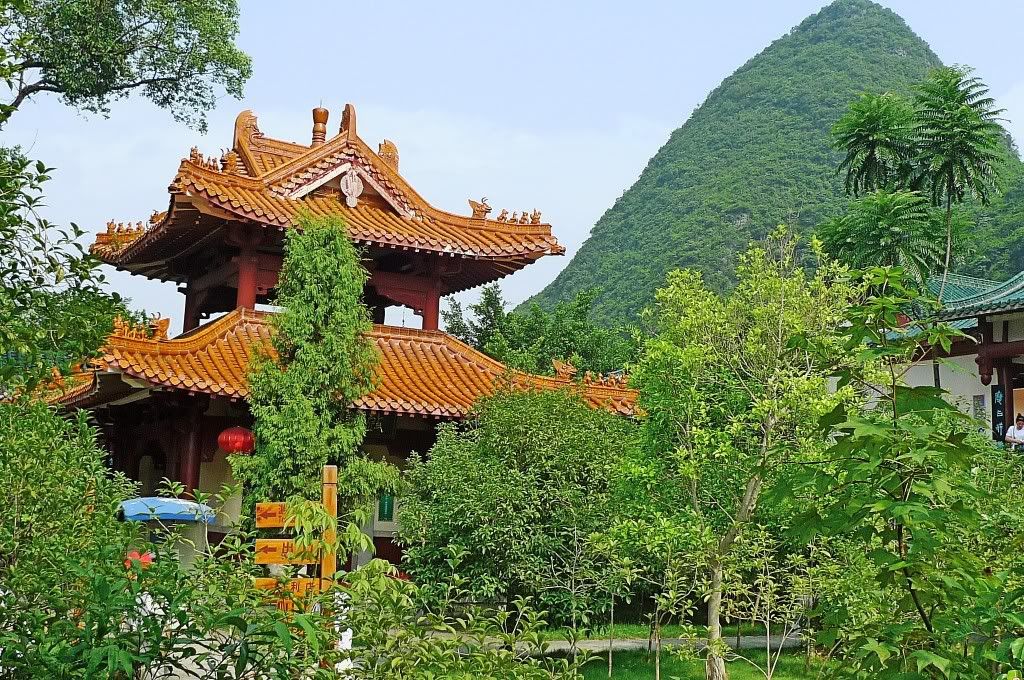 I was glad to be able to visit this temple but we were given only a short time here as we had four other places to go after this.
The tour guide did not seem too pleased with some tourists for returning to the tour bus late. All the more reason for us
not to pay the tour company
! What kind of attitude was that? But if you want to know if we ended up paying them or not, you would just have to be a bit more patient as I cannot reveal just yet!
Next, we headed to Big Banyan Tree which I shall blog about in my next post coming right up.
FIRST COMMENTER