After seeing the amazing
Big Banyan Tree
in Yangshuo, we moved on to our next destination which was Moon Hill.
It was not very far away from the Big Banyan Tree, but surprisingly we did not stop there. Instead, as our tour bus approached Moon Hill, the tour guide just pointed and we craned our necks to look up to where she pointed.
I did not take any photos as it's difficult to take decent photos on a moving bus. So here are two nice photos I found online.
Photo courtesy of China Odyssey Tours
Does that hole in the hill look like a moon? That's why it's called Moon Hill!
Photo courtesy of China Odyssey Tours

The moon acts as a natural viewfinder up close. Unfortunately, we did not get a chance to view it from up close. That's because the tour bus did not even stop there for us to take some photos! This is one of the five places we were supposed to visit according to the tour's itinerary. So what the heck is this? Just passing by like "
Touch and Go
"?
In fact, it was worse - we did not even get to touch the Moon Hill! It was more like "Look and Go". I think "
SmartTAG
" is more like it! Haha!
I guess time was limited and the tour guide saw it fit to skip Moon Hill and proceed to the next destination. Well, that may be convenient to her but I felt kind of cheated. This is undoubtedly another good reason
not to pay the tour company
!
Luckily, we managed to see another "moon" later in the next destination. This moon was actually inside a cave!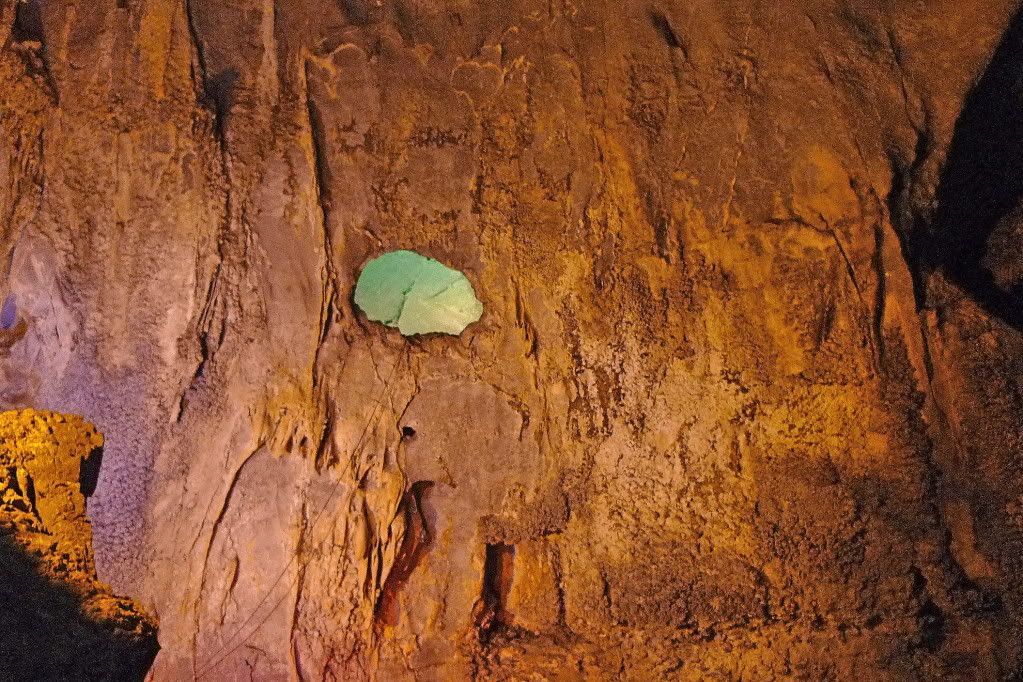 Well, I shall blog about that in my next post, so stay tuned!