Two weeks ago, I received a mail in the post box. When I opened the mail, I found a book called "Stretching Your Dollars And Sense" by Lydia Teh.
It was Lydia Teh herself who mailed me this book, which happens to be her latest book. I had just won a contest on
her blog
and this book is the prize. Thanks Lydia!
And oh, she also left me a personal message in the book. Cool!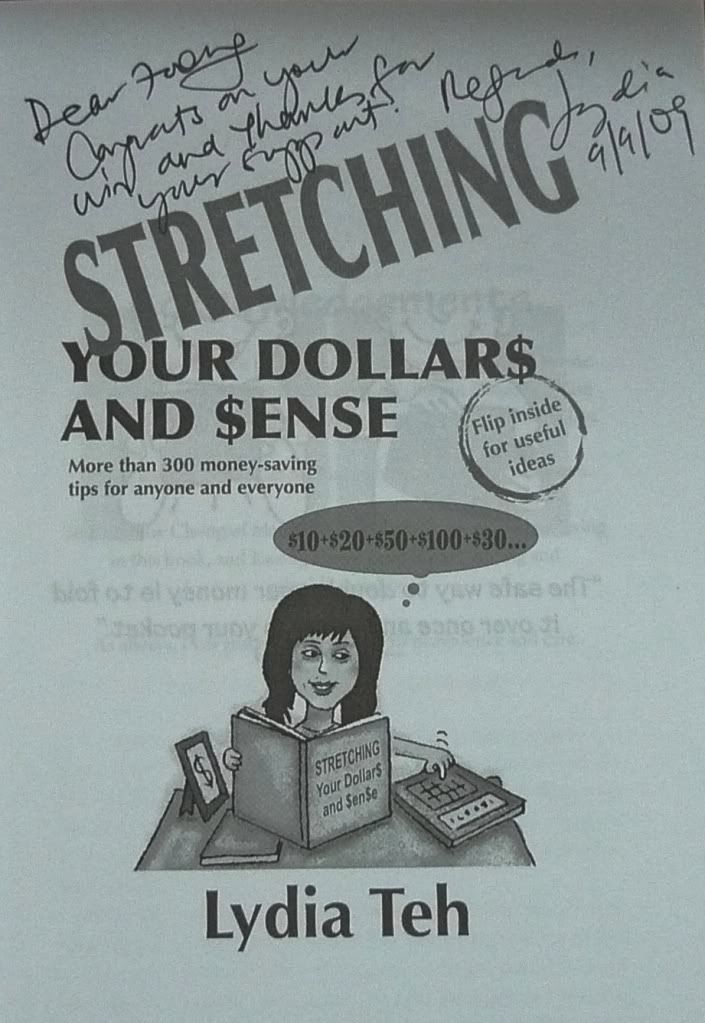 I have yet to read this book but I am sure it will come in handy especially at times like this when we need all the tips available to stretch our money!
By the way, I am a big fan of her other two books which I have finished reading some time back.
"Honk! If You're Malaysian" was thoroughly entertaining and utterly enjoyable! It was Lydia's amusing view on Malaysians' way of life.
As for "Do You Wear Suspenders?" I think it must be the best book to brush up on my English! Funny and interesting at the same time, I enjoyed reading every single page!
If you have yet to read these books, I highly recommend them! They are guaranteed to make you laugh or at the very least put a smile on your face!