During my trip to
Johor Bahru
last December, I stayed at
AmanSari Hotel City Centre
.
Located at
Jalan Wong Ah Fook
, this 3-star hotel is just 3 minutes walk to
City Square
shopping mall and 5 minutes walk to the
Customs, Immigration and Quarantine Complex (CIQ)
.
I had initially booked for just one night stay at this hotel but ended up booking for 3 nights. The reason was because I only wanted to visit
Legoland
and
Johor Premium Outlets (JPO)
and I thought a night stay would be sufficient. But when I found out that this hotel was so near to the CIQ, I decided to go for a 1-day trip to Singapore as well, hence I booked for another 2 nights.
The great thing about this hotel, besides its location, is that it's actually quite a new hotel. So everything was pretty clean and nice.
I booked a
Superior Twin
room at the cost of RM138 (USD44.50) per night. The room was comfortable with a nice
32-inch LCD TV
with
Astro
cable channels and free access to the Internet via
Unifi-high speed wireless broadband
.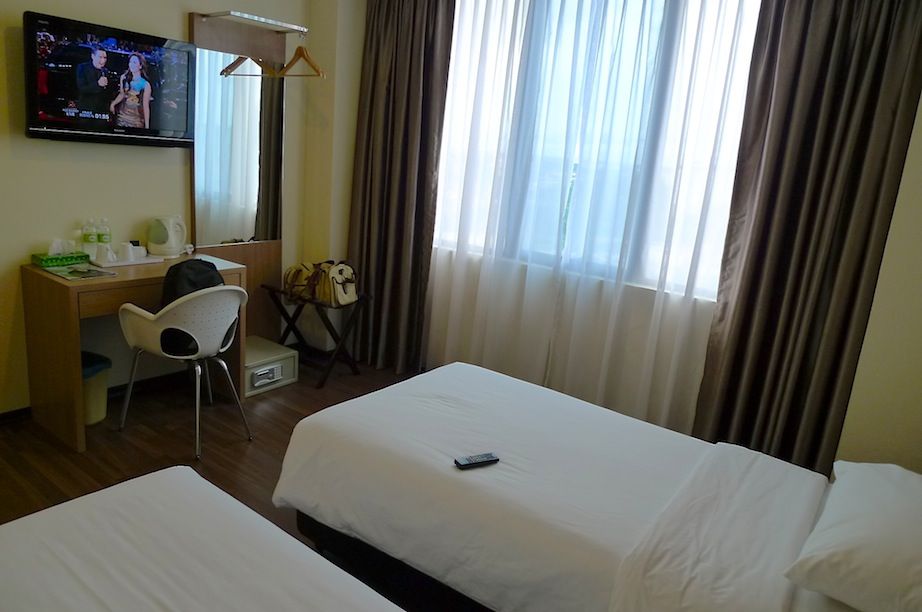 I do not know about you, but one important requirement of any hotels I stay is free access to the Internet with fast connectivity. I absolutely hate hotels that charge for internet use! This AmanSari Hotel did not disappoint in both the free access and fast connectivity.
The room also came with coffee and tea making facilities although I did not make use of them.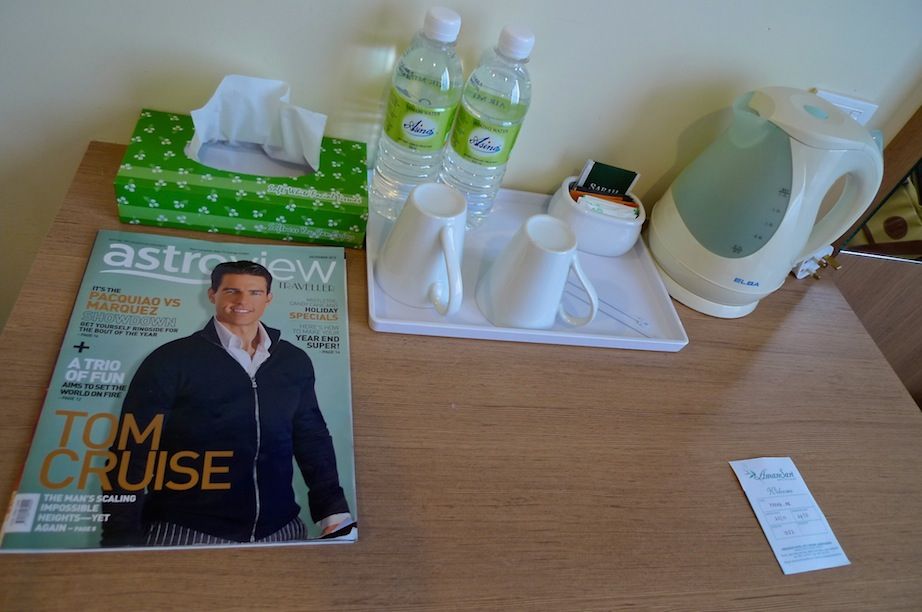 I was happy that the bathroom and toilet were clean and tidy.
Having stayed at hotels with dirty toilets, I am always grateful for clean toilets!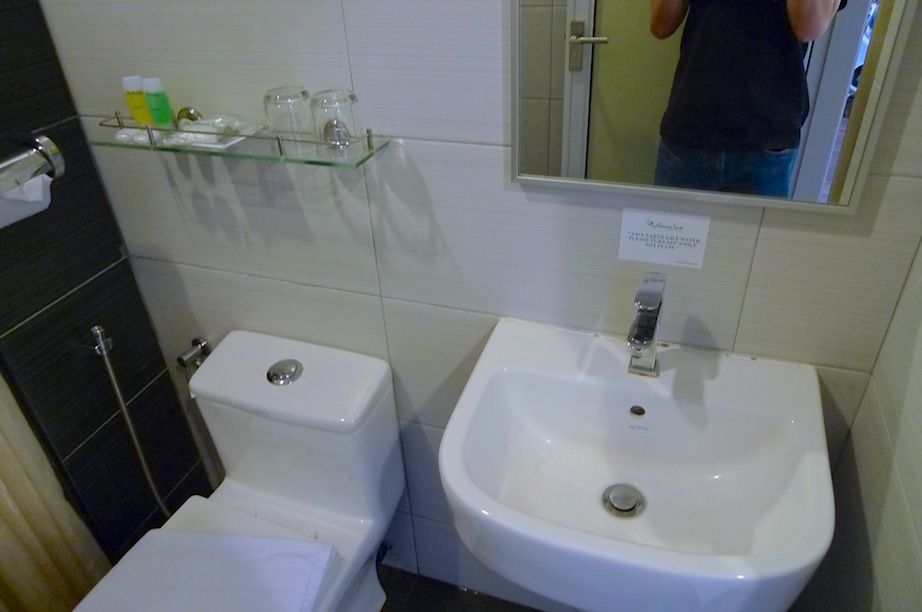 They provide hand soaps, shower gel, hair shampoo and shower caps which were pretty standard for a 3-star hotel.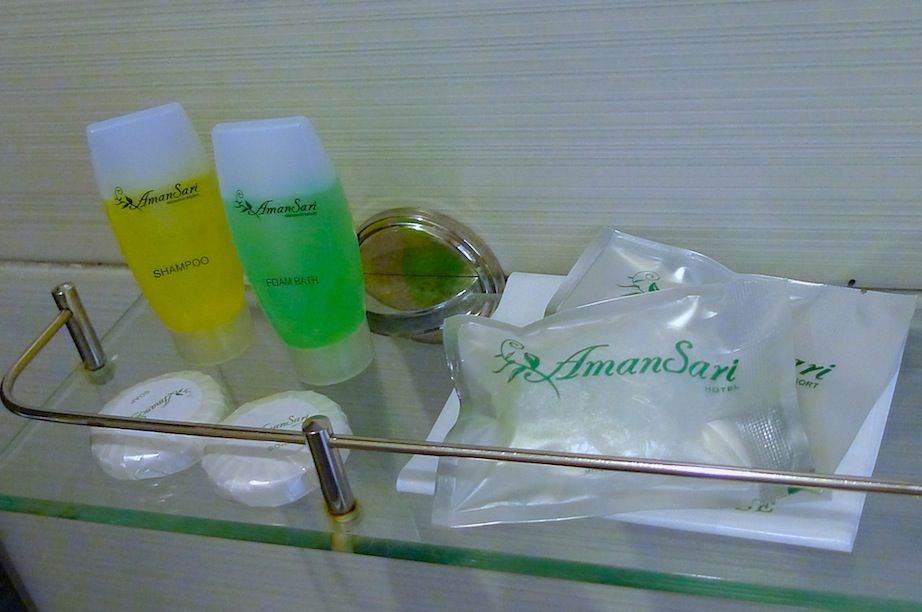 I found this notice on the bathroom wall rather interesting. Towels on the rack means "I'll use again." Towels on the floor means "Please exchange". That's what I practised every time, but I wonder if everyone does the same?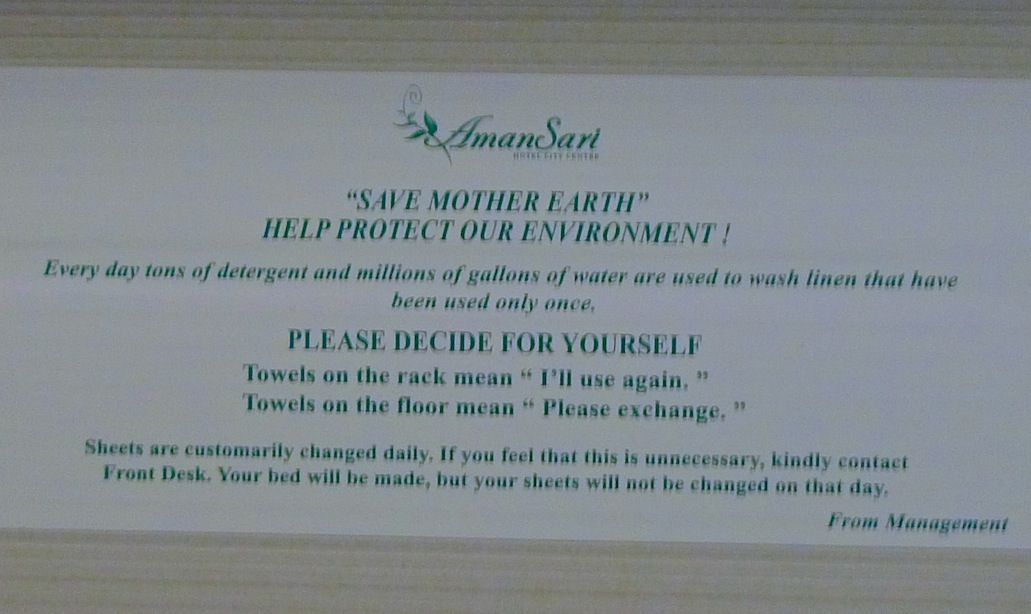 Sheets are also changed daily unless you feel it is not necessary. I did not call the Front Desk to tell them it is not necessary, but I did not think they changed my sheets. Hmmm.
The shower area was separated from the toilet via a shower curtain.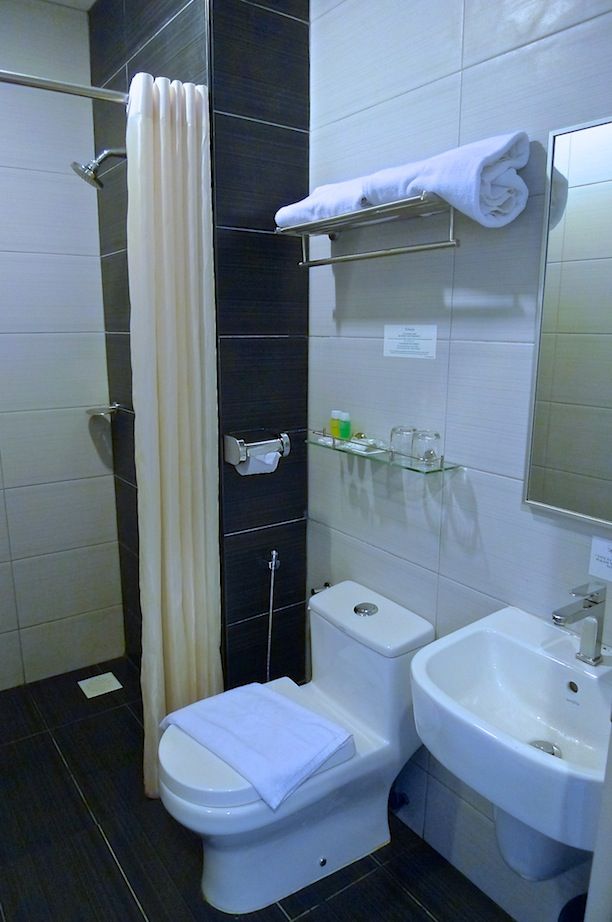 A close shot of the shower head.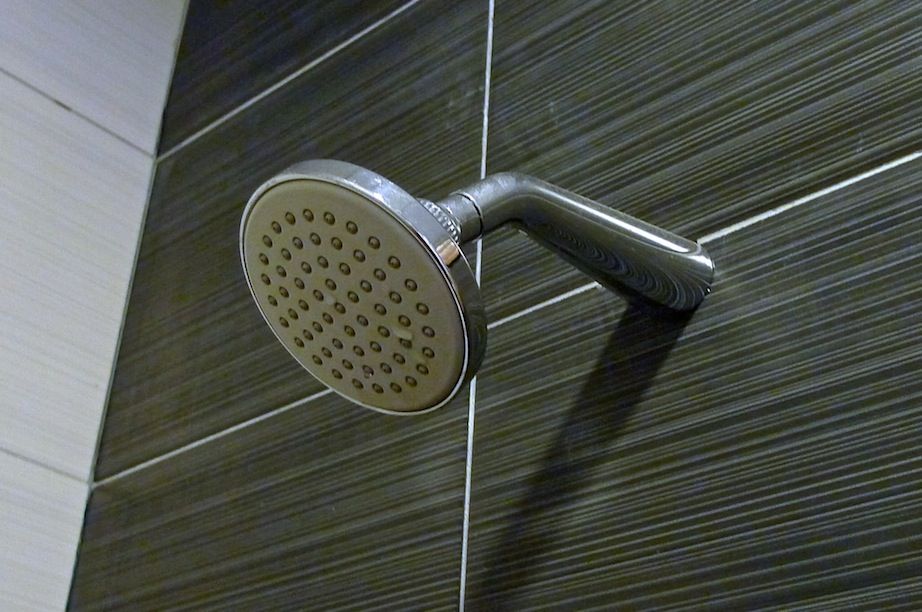 That's all the good things about this hotel and the hotel room. Now for the not so good stuffs.
Since I booked for 3 nights stay, I was shocked when during my check-in, the staff told me I had only booked for one night! Yes, I had initially booked for one night, but later added 2 more nights. Somehow it did not register in their computer.
After making me wait for about half an hour, they managed to sort it out and told me I needed to check-out the next day and re-check back in. How ludicrous was that!!
So you can see here below - the date of my arrival and departure, which is only one day apart.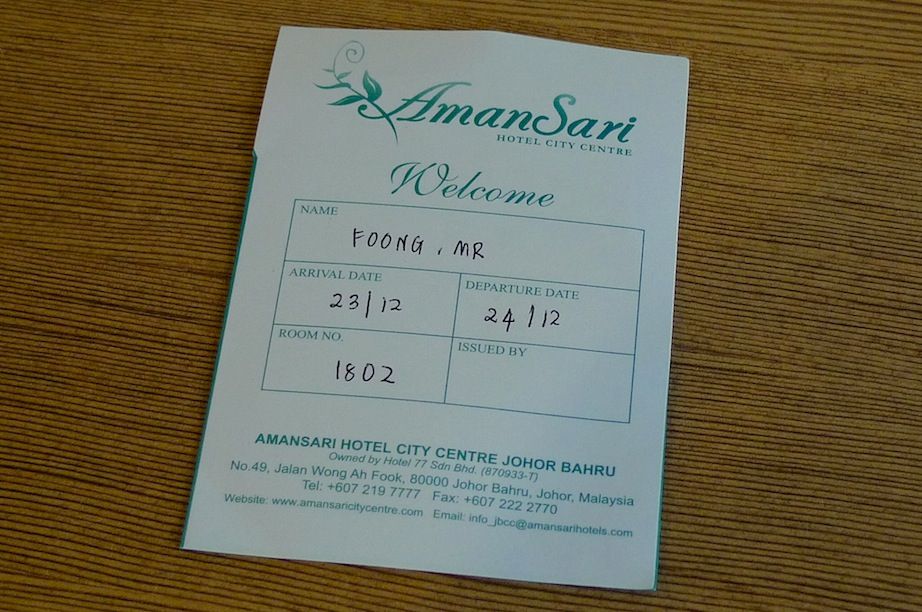 When I asked them why they could not just let me stay for 3 nights without checking out and then re-check back in, they apologized and said that's how the system works! Fortunately, I did not have to change room when I re-checked back in the next day or I would certainly protest!
By the way, I did not know what happened that day when I arrived at the hotel but there was a long queue at the counter and some guests were fuming mad because they were made to wait for a long time. One guest who was there before me actually shouted at the staff and asked her why she was attending to me when he was made to wait for more than an hour just for a simple check-in!
Wow! More than an hour? That's seriously bad, I thought.
Another staff approached one of the guests and asked for his details. The guest (who must have waited for quite some time) angrily told her off and shouted that he had already given all his details earlier. I wonder if the staff were new and inefficient or something went wrong. I really had no idea but it did not give me a very good impression of the hotel.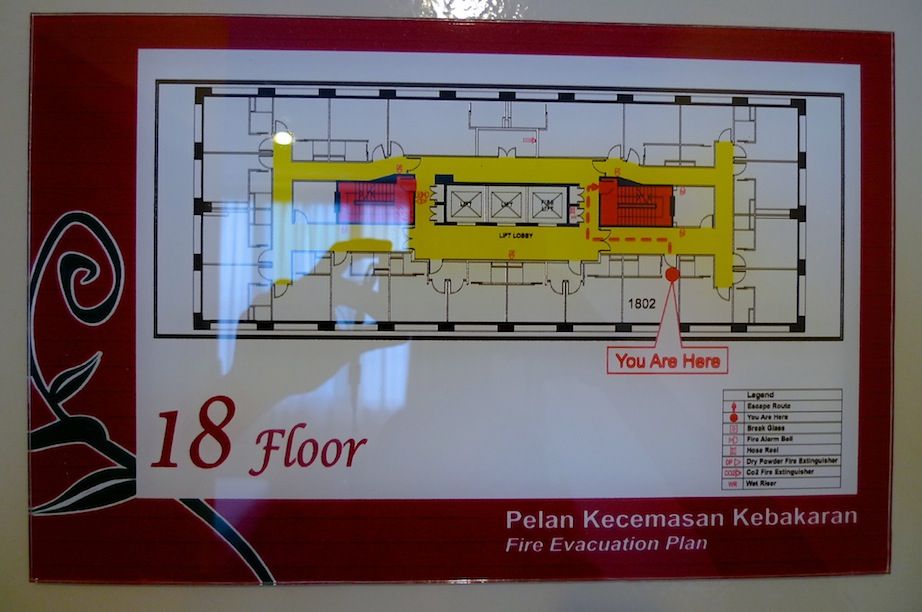 Luckily, I liked my room and was most pleased with the fast Internet connection, the LCD TV and the cleanliness of the bathroom.
The hotel breakfast, which was complimentary, was nothing to shout about although I did not expect much from a 3-star hotel.
I only hated their very narrow parking facilities. I had great difficulty trying to reverse my car to exit the parking lot at one time. So much so that I decided to park my car at a parking lot outside somewhere near the hotel to spare me the trouble.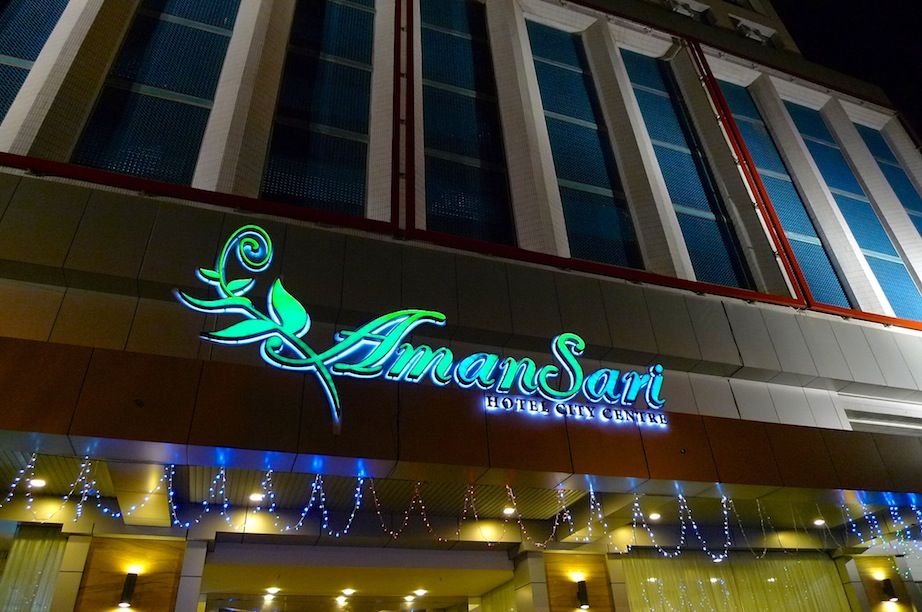 However, based on its close proximity to the CIQ, I think the AmanSari Hotel is perfect for those who would like to visit Singapore but preferred not to stay in Singapore. And that's what I did. I spent one day in Singapore visiting the impressive Gardens by the Bay and Marina Bay Sands which I will blog about in future posts.