Continued from
Part 4
The
Miniland
in
Legoland Malaysia
showcases famous landmarks from Malaysia and various Asian countries. After taking photos of miniature landmarks of Kuala Lumpur, Putrajaya, KLIA and Johor Bahru, it's time to check out other Asian countries.
Read More >
Miniland : Kuala Lumpur
During my visit, landmarks from 12 different Asian countries, including Malaysia were featured. Let's start with our closest neighbor from the south -
Singapore
.
The famous
Merlion
statue of Singapore at the
Merlion Park
in front of
Fullerton Hotel
.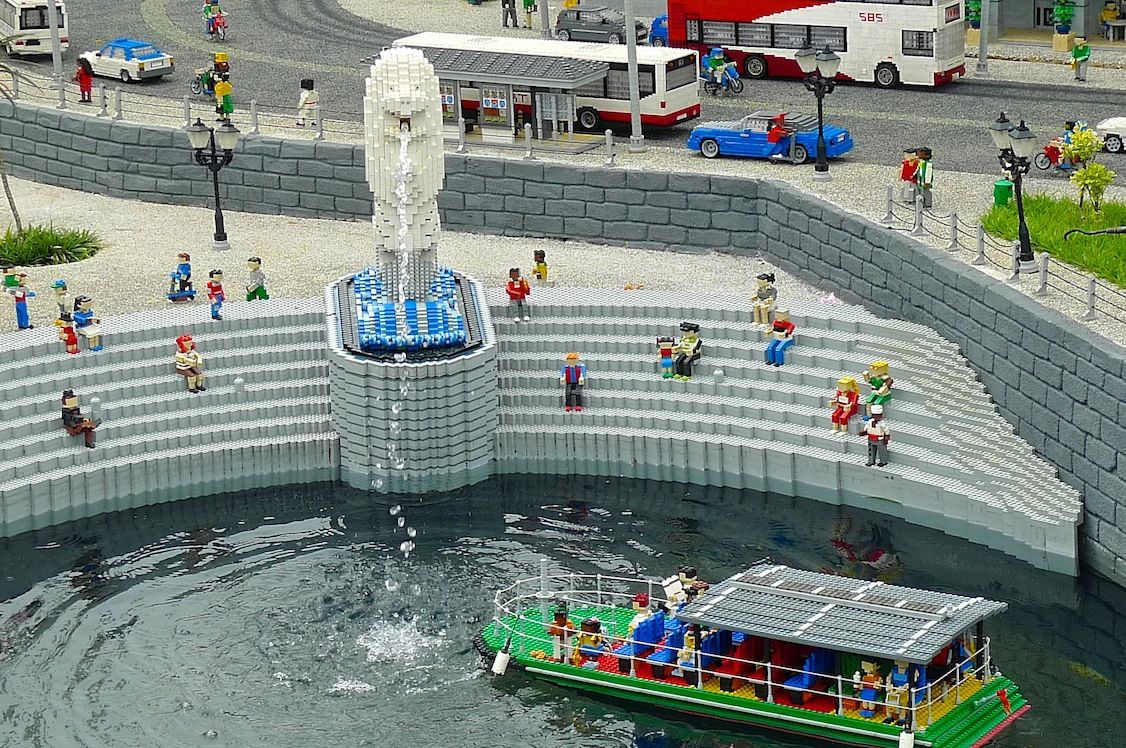 With a lion's head and a fish's body, the Merlion is an archetypal symbol of Singapore. At Miniland, the Merlion was re-created in great detail complete with the water gushing out of its mouth.
The famous
One Fullerton
building and
Singapore Flyer
in the distance.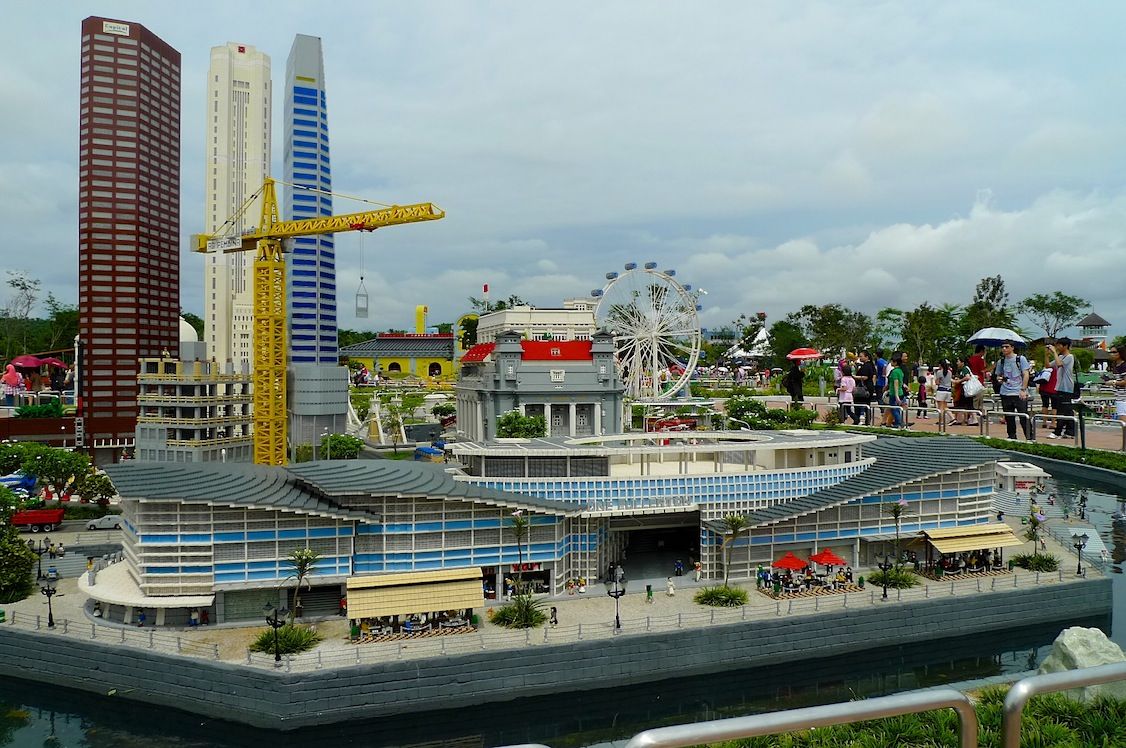 There were boats moving on what was supposed to be the
Singapore River
.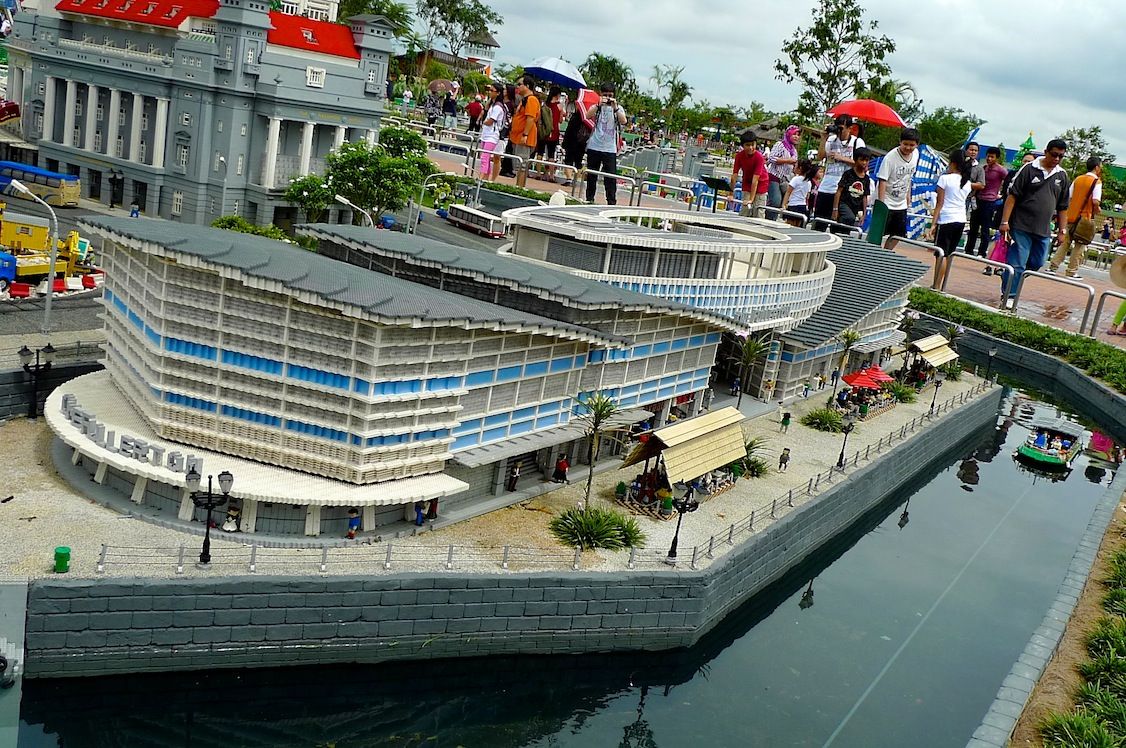 The
Singapore River Cruise
pier.
The
Singapore Flyer
- the world's largest Observation wheel with a height of 165 metres. The wheel is 150 metres in diameter. At the highest point, you can see all the way to Johor Bahru and southern Malaysia.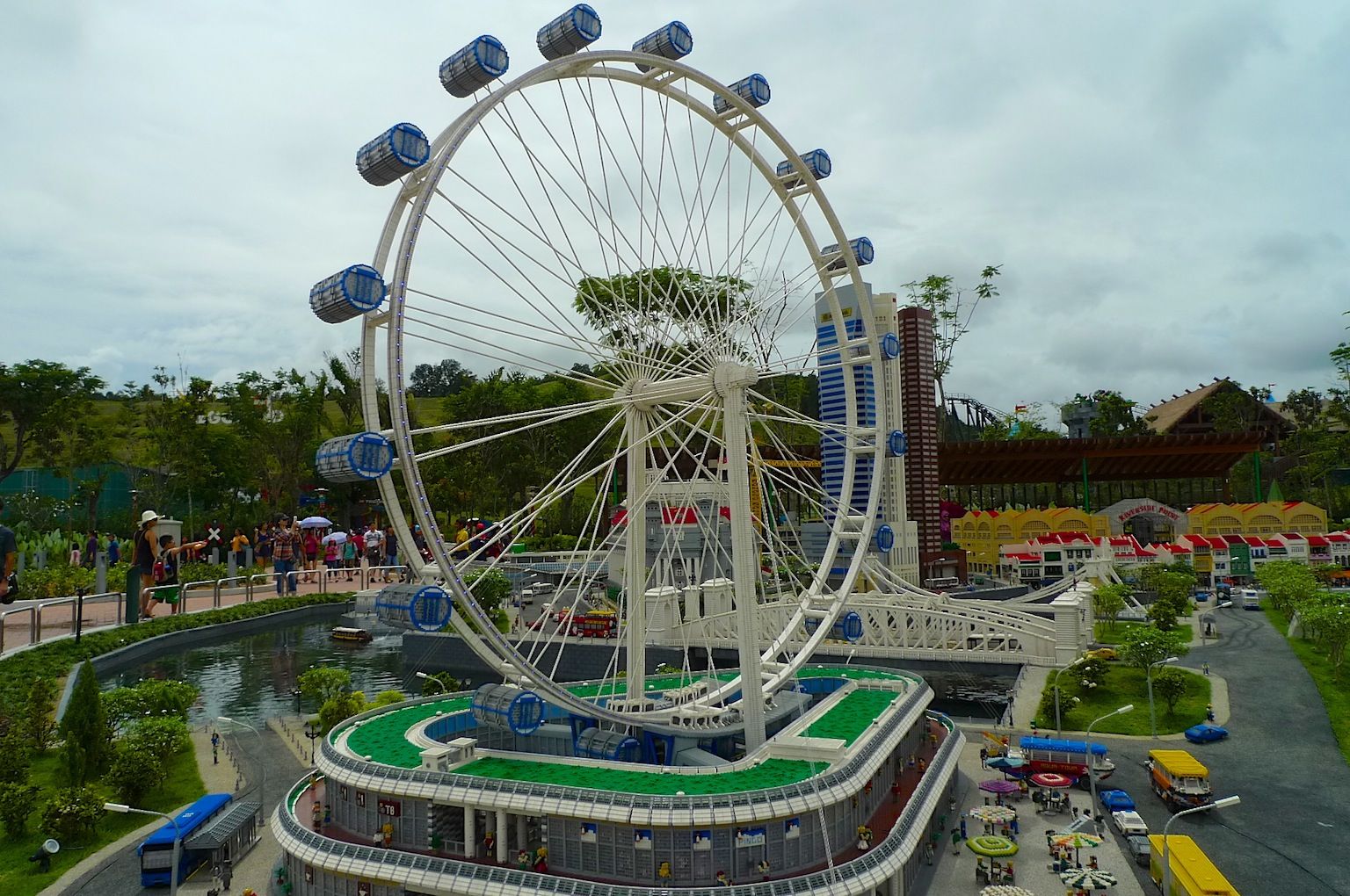 A closer shot of the wheel.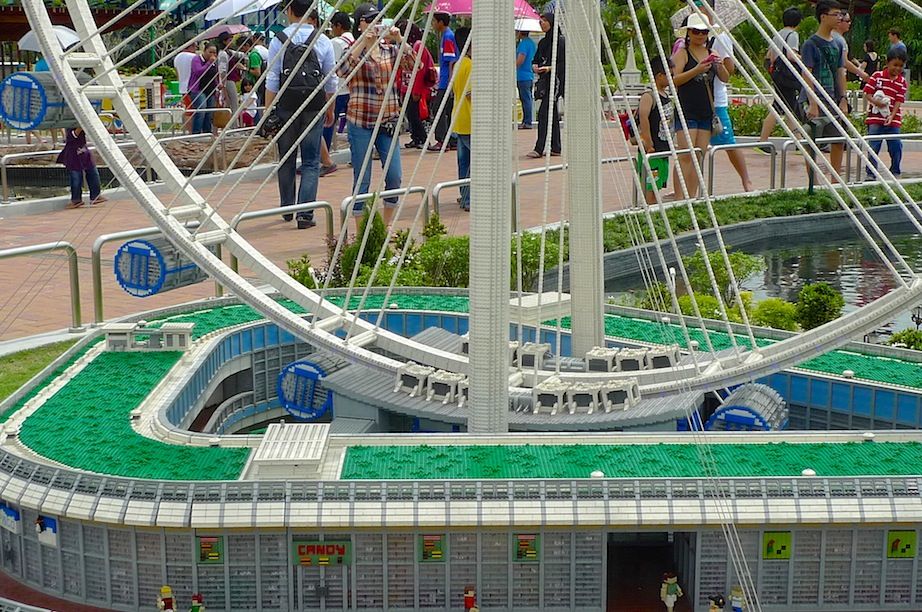 Below the gigantic wheel are tiny stalls and vehicles on the road. If not mistaken, those unique looking vehicles on the right are
Duck Tours
.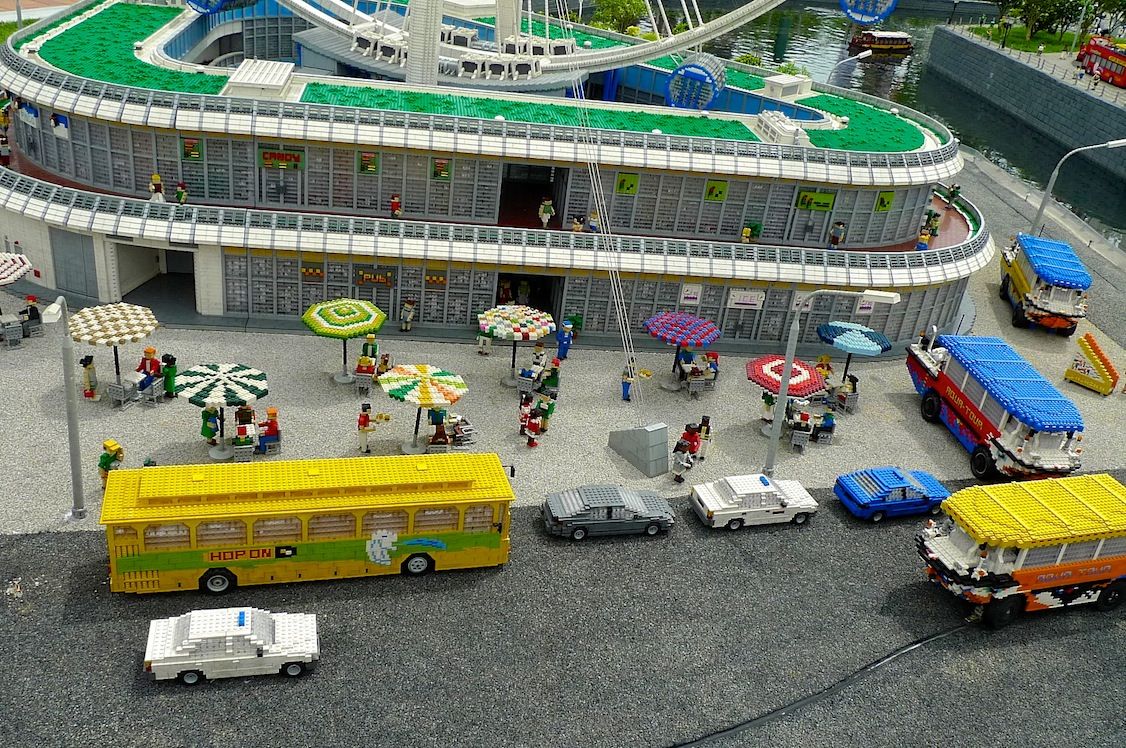 Oh there's a Visit Malaysia sign on this bus! LOL!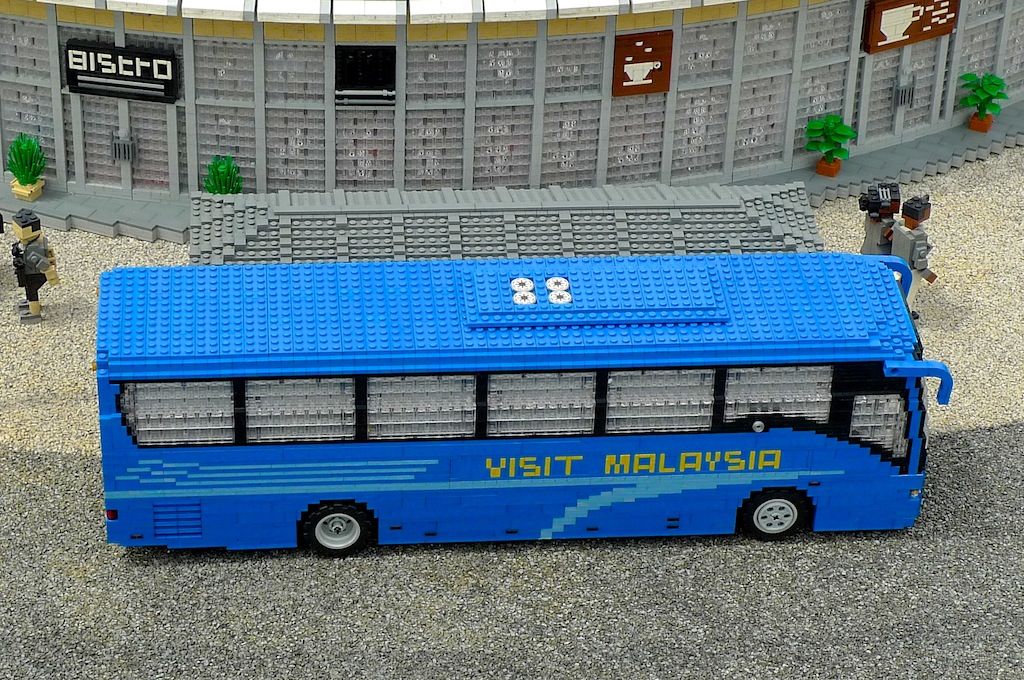 The
Riverside Point
- a waterfront dining venue.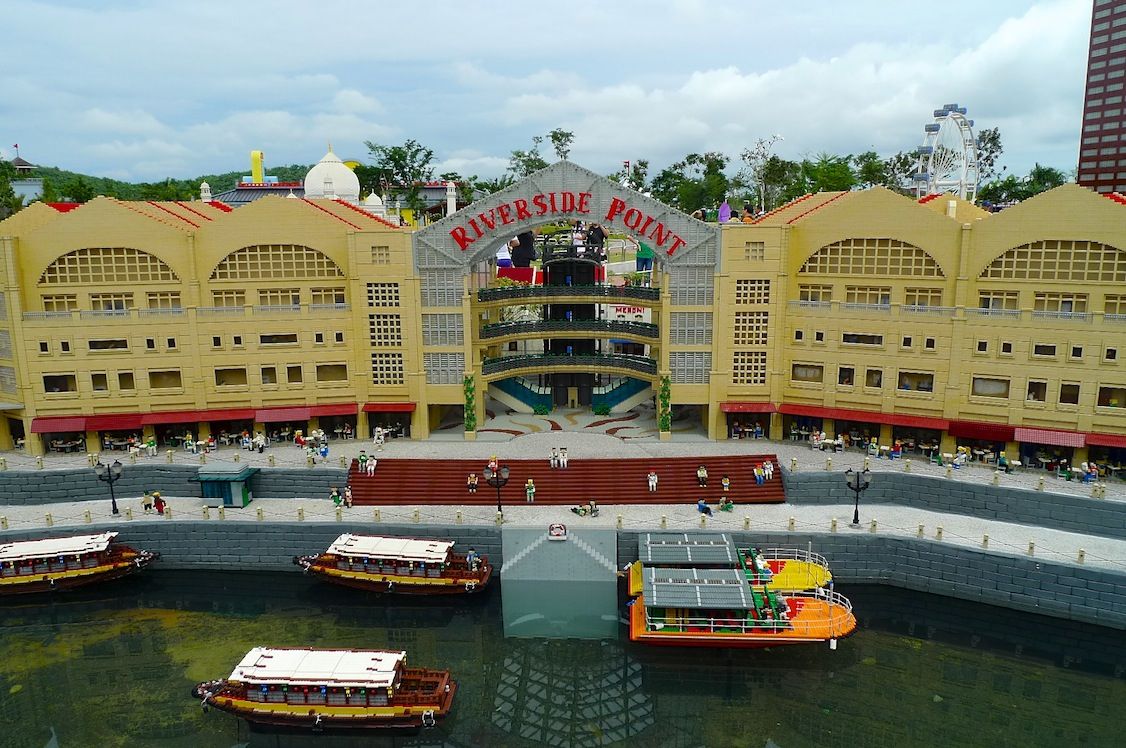 Would you be fooled into thinking that the photo below is a picture of a real street in Singapore if I did not include those people on the right side?
There are many bridges over the Singapore River and this is one of them. Anyone knows the name of this bridge?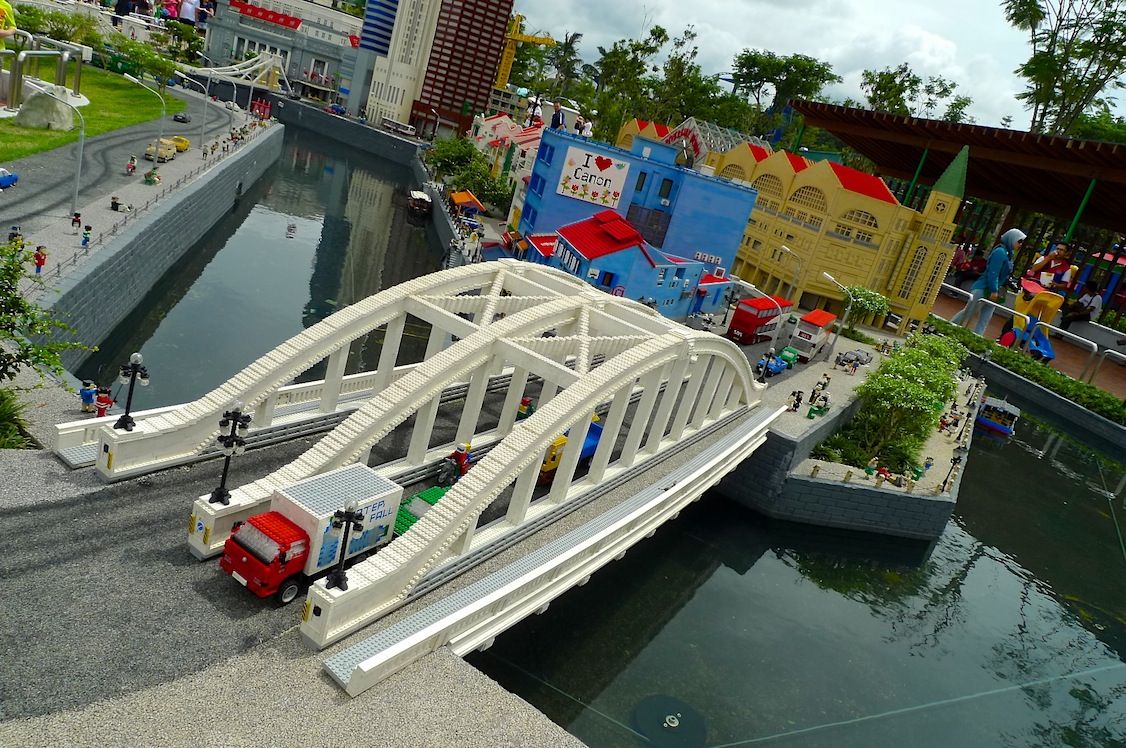 Love the tiny Lego truck and lorry!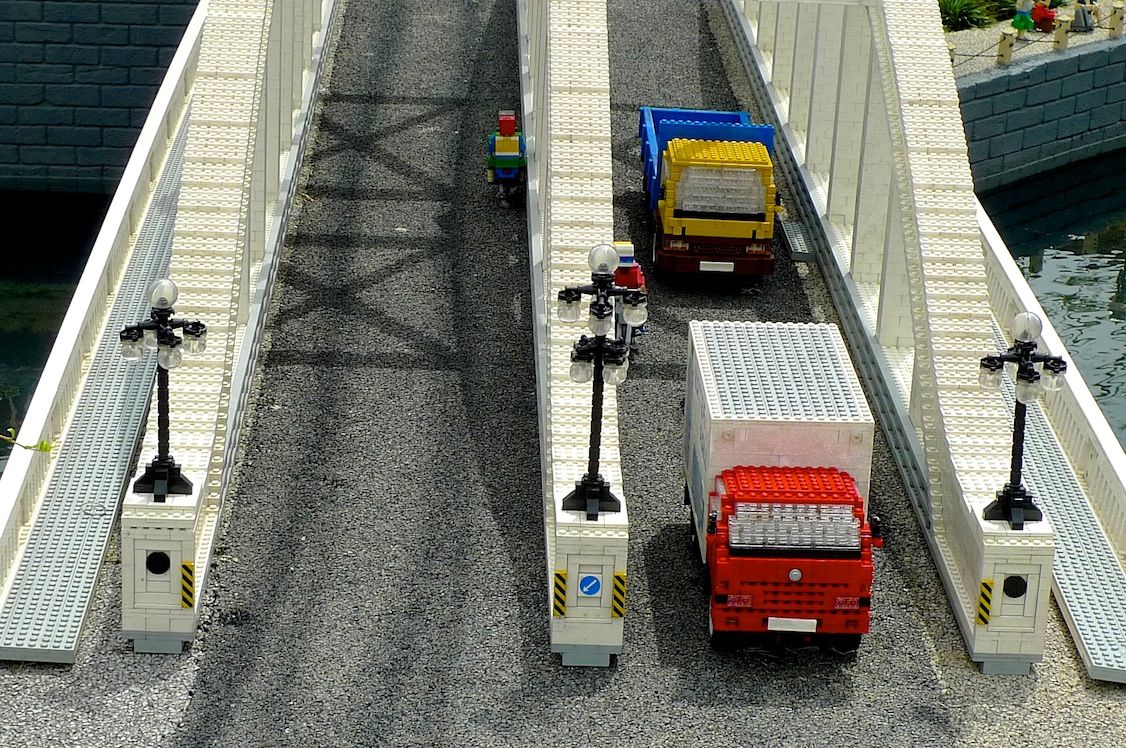 A Hop On Hop Off bus.
The famous
Boat Quay
area, with shophouses along the road.
Another bridge here but I was more interested in the bus and the bus stop!
Read More >
Miniland : Putrajaya, KLIA, Johor Bahru
Now that we've seen some Singapore landmarks, let's move up north of Malaysia to
Thailand
!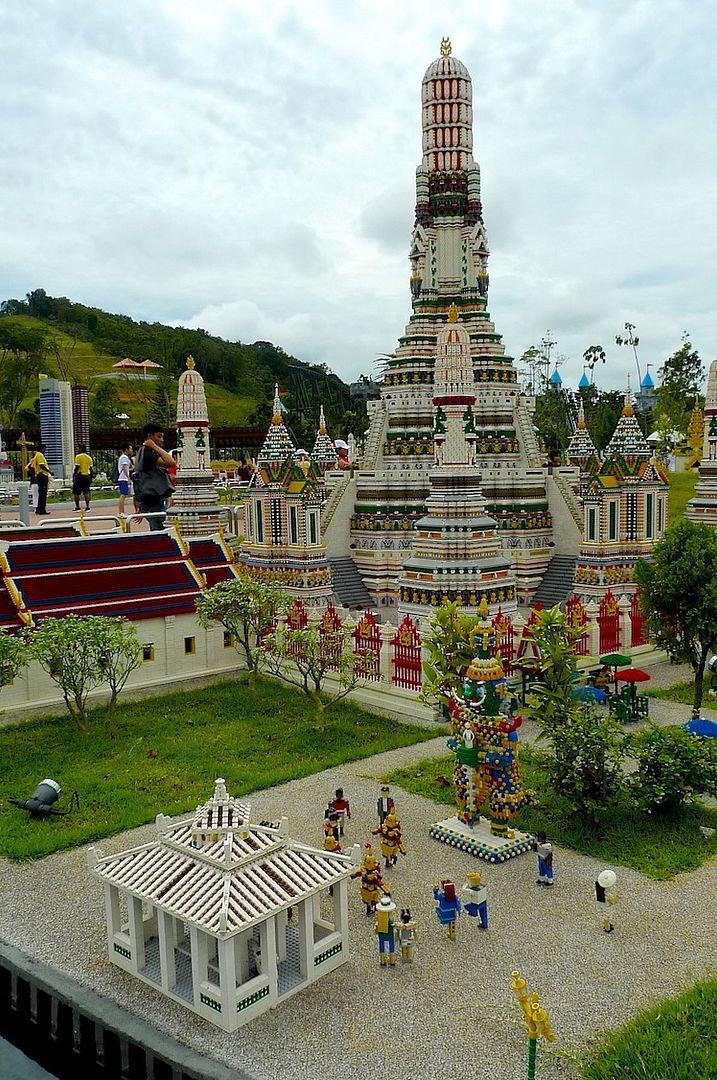 That's the famous
Wat Arun
temple in
Bangkok
. Below is one of the giant temple guardians.
A beautiful boat on the
Chao Phraya River
in front of Wat Arun.
I really love this boat!
A closer shot.
More photos of Wat Arun.
I saw something interesting here! In front of this temple guardian, there seems to be a group of students rehearsing for some sort of performance.
Those tiny Lego people were actually moving and marching around in a circle!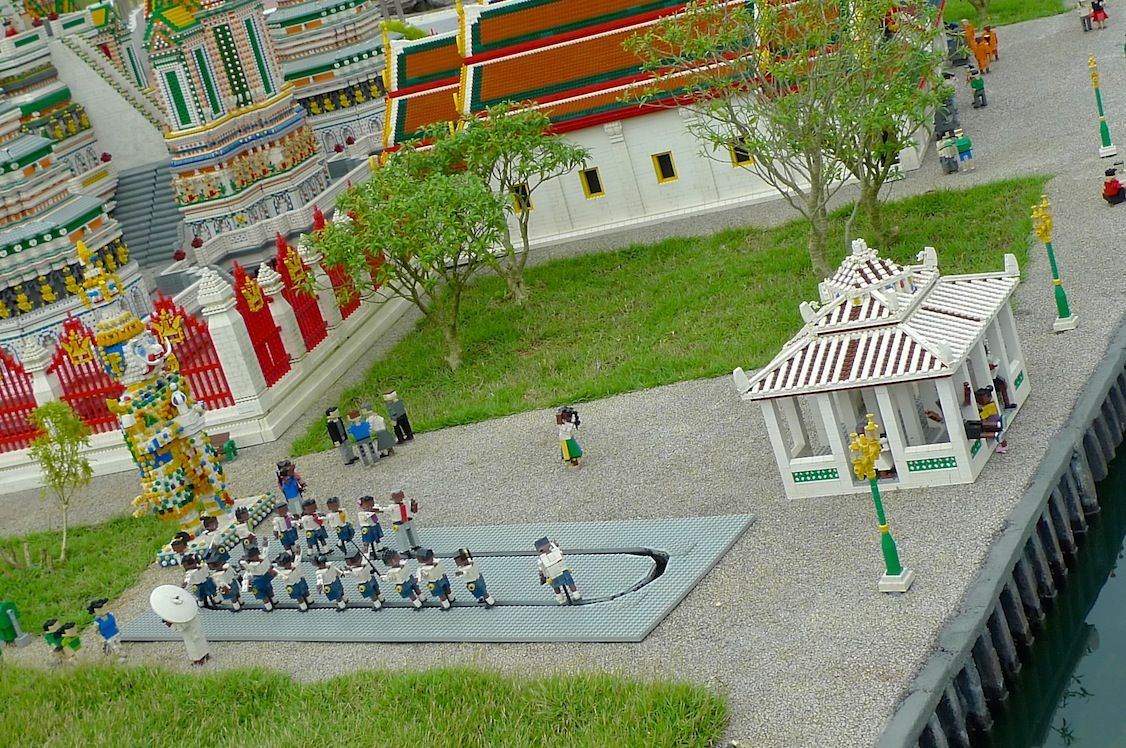 How cute! Not sure if there were music as well - I could not remember!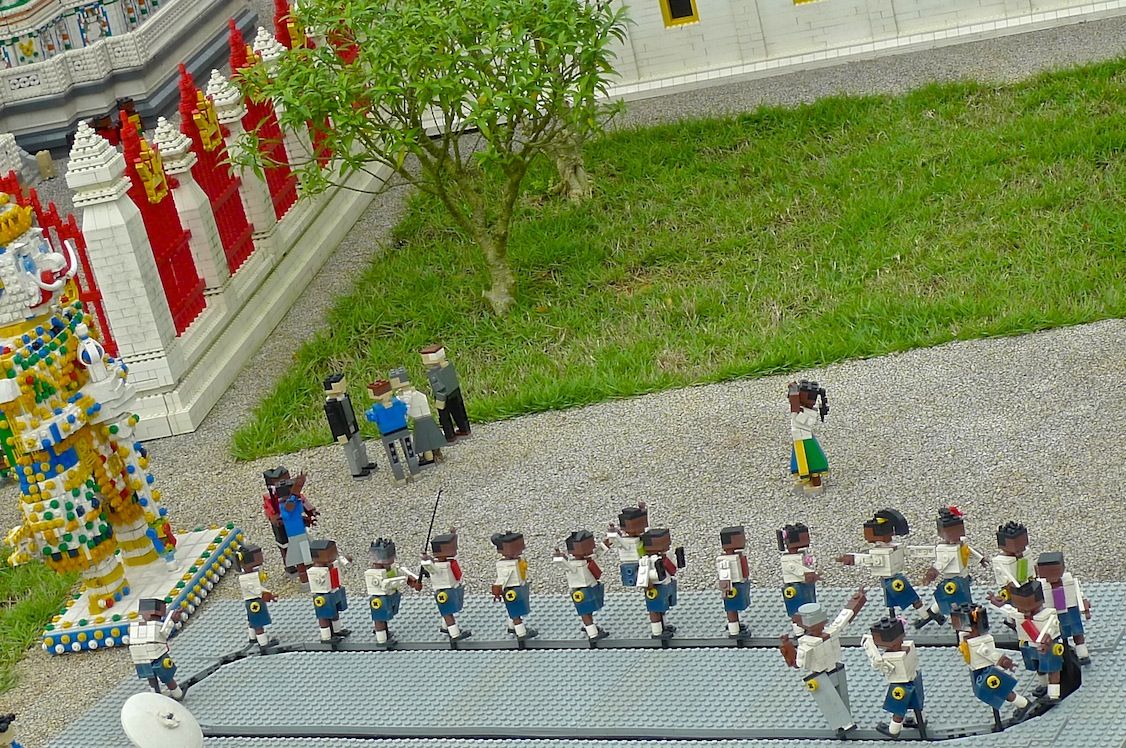 Guess what? After seeing this miniature Wat Arun last December, I actually visited the real Wat Arun in Bangkok 3 weeks later! Inspired by these Lego wonders? Maybe. Will blog about that trip soon : )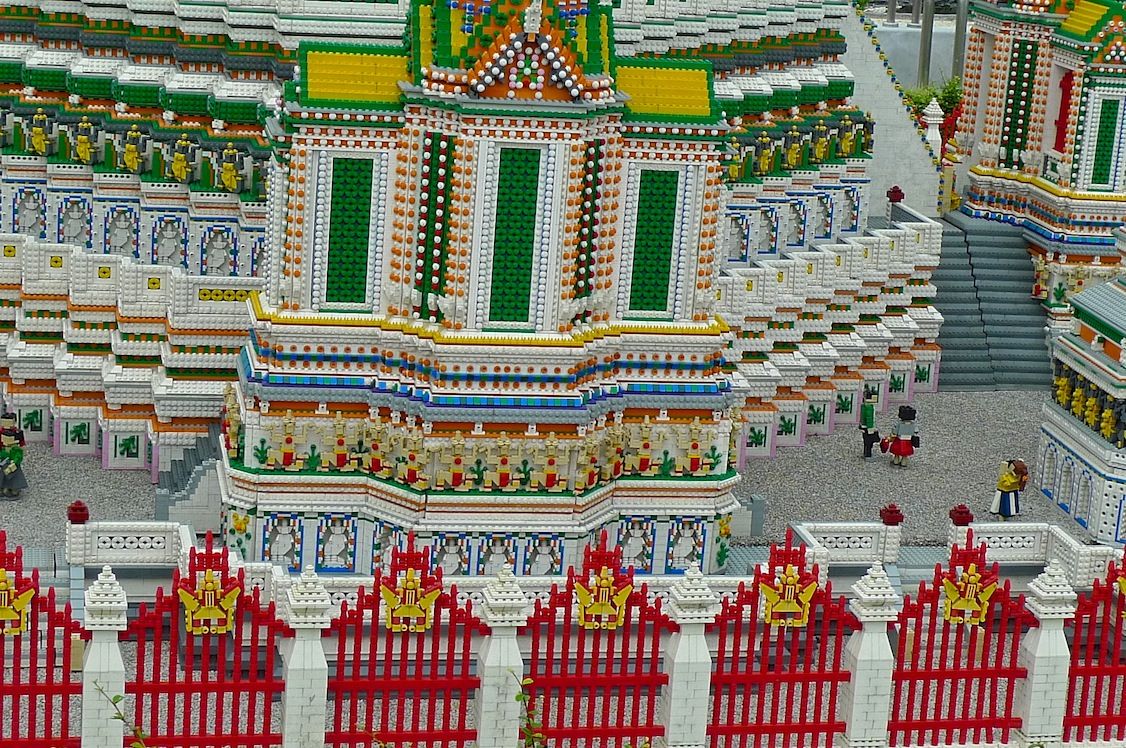 Next, let's move on to another Asian country next to Thailand -
Myanmar
.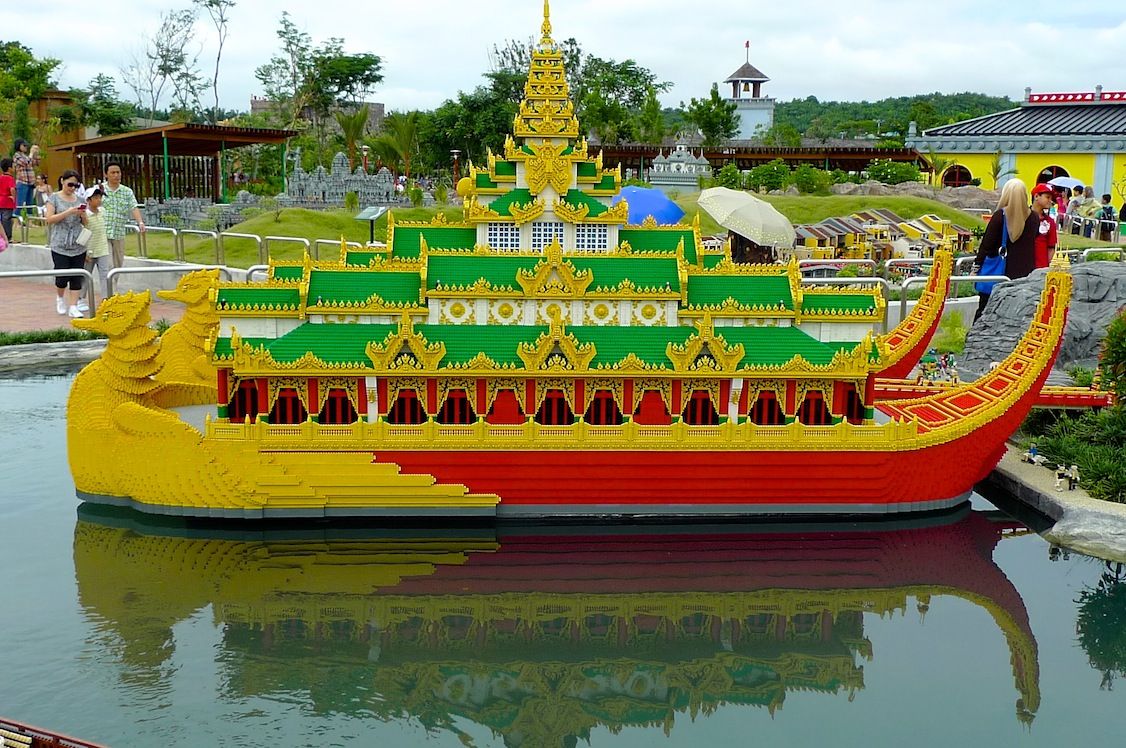 The above is the
Karaweik Hall
, a gigantic barge on the shore of
Kandawgyi Lake
in
Yangon
, Myanmar.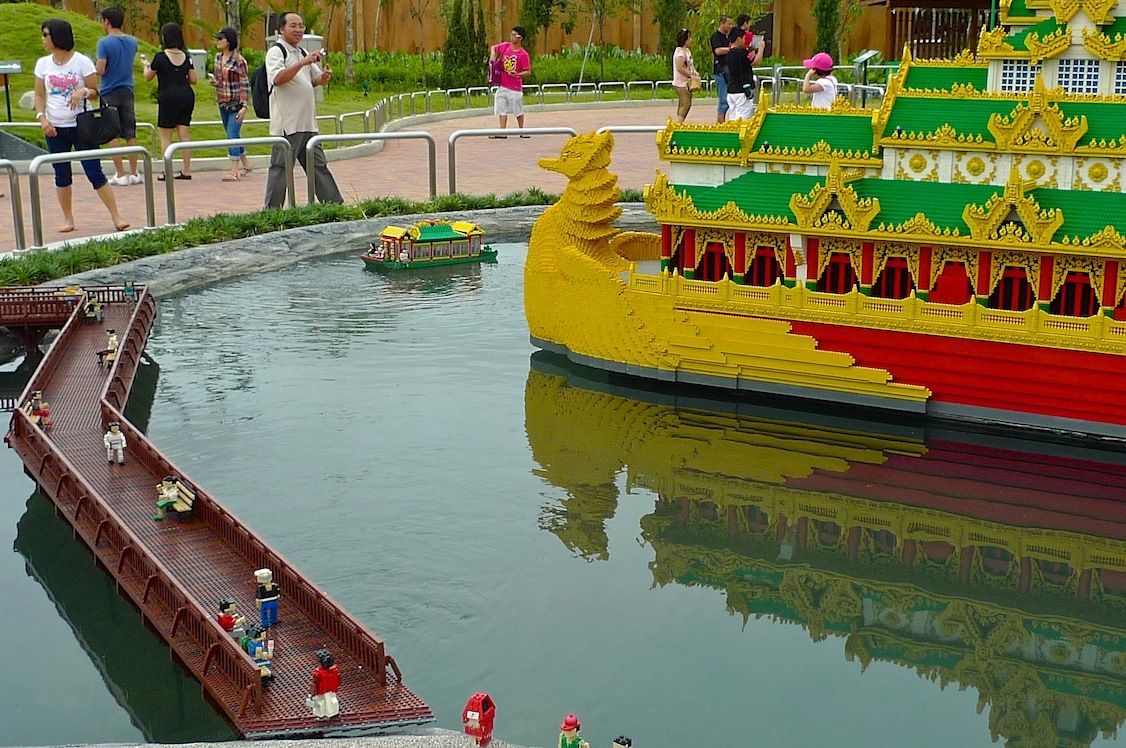 The name 'Karaweik' comes from the name of a mythical bird.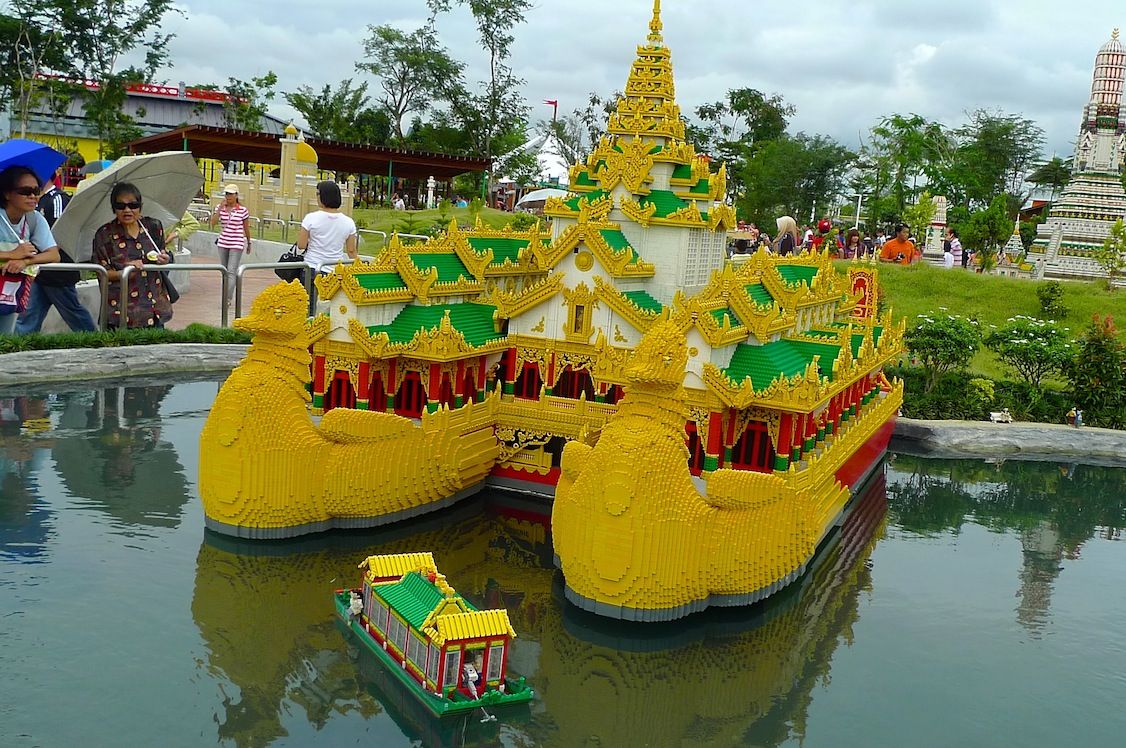 Inside the barge is a large restaurant where guests can see traditional crafts and dances.
A boat can be seen docking near the barge.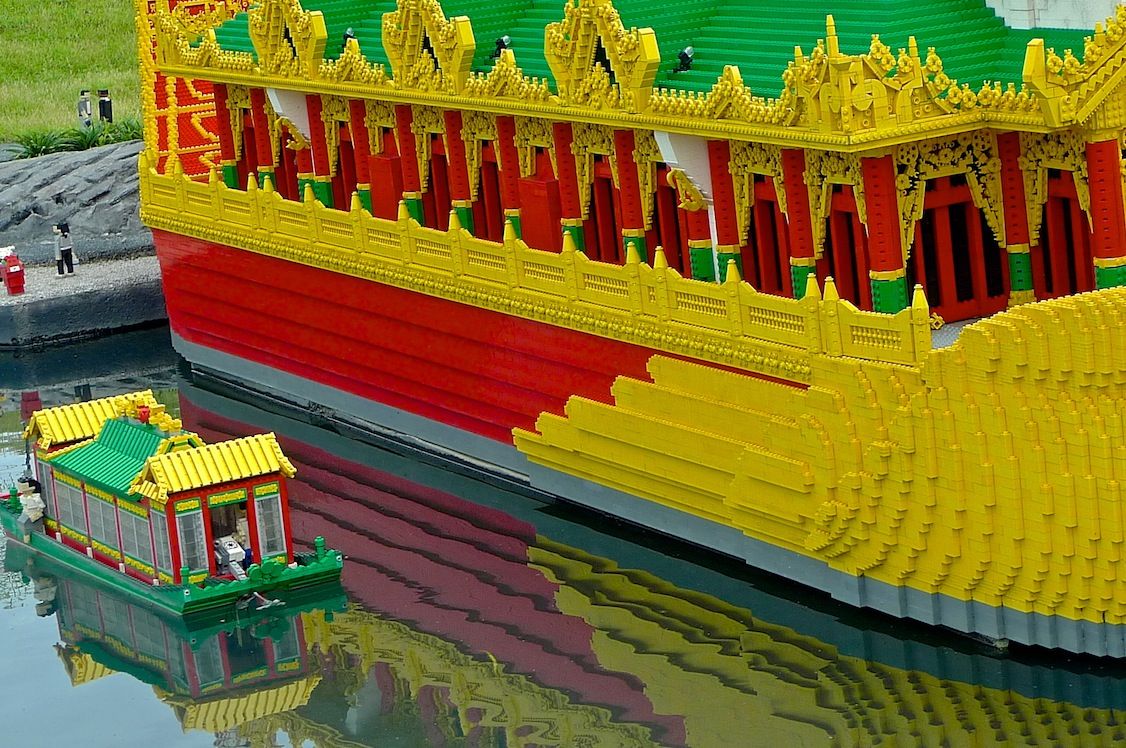 That's it for Myanmar. Do you like the Karaweik Hall?
Coming up next, we shall visit landmarks from Vietnam, Cambodia, Laos, Brunei, Philippines, India, Bali and China, so stay tuned!
To be continued ....