After more than half a day at
Legoland Malaysia
and a brief window shopping activity at
Johor Premium Outlets (JPO)
, my friend Jim brought me to
Kirishima Shuzou
for dinner.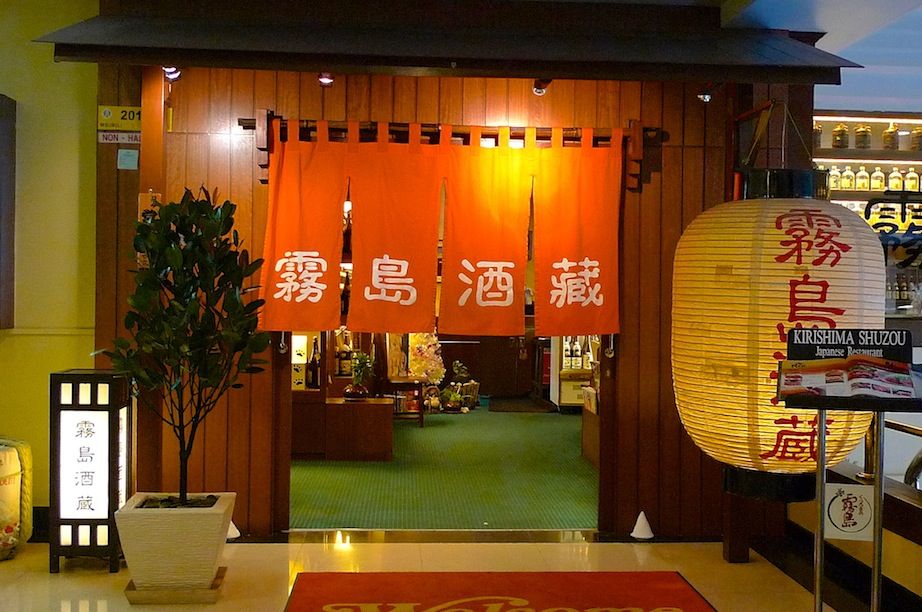 Located at
Crystal Crown Hotel
in
Johor Bahru
, Kirishima Shuzou is, according to my friend, the best Japanese restaurant in town. Well, he should know since he told me he had worked there before.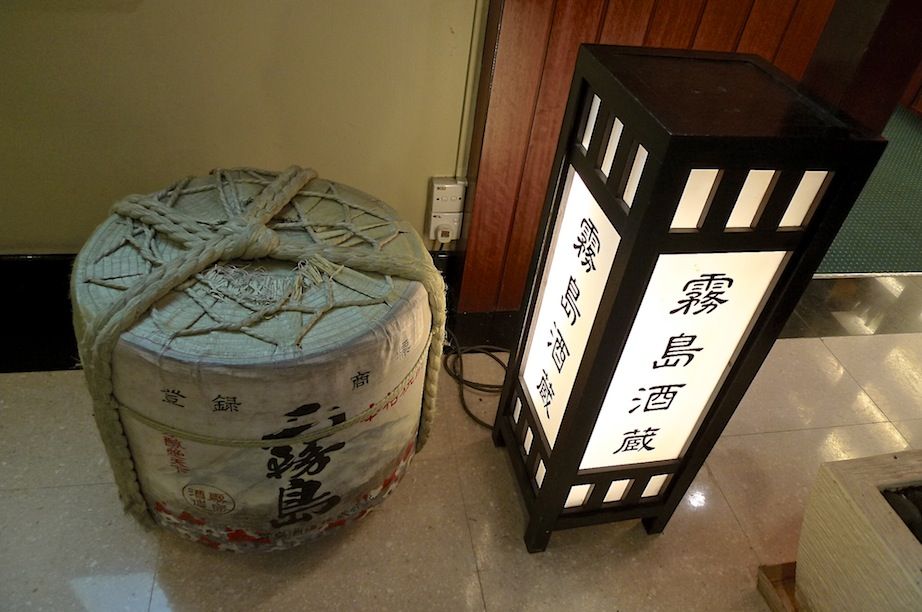 Two weeks before my trip to Johor Bahru, Jim had already made reservations at this restaurant on my behalf. Why so early? Well, we wanted a private
tatami
room all to ourselves and there is only ONE such room in the restaurant!
Look! That's my name and it's first on the list! Haha!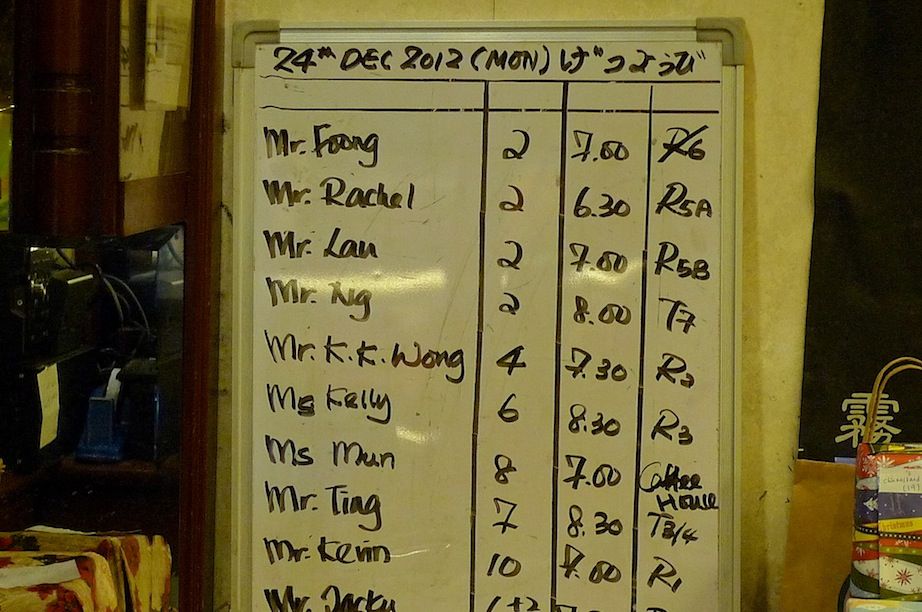 Oh, and if you noticed the date, yes, it's Christmas eve that evening. All the more important to book the room early, right? : )
Before I show you our private
tatami
room, let's take a look at the restaurant interior.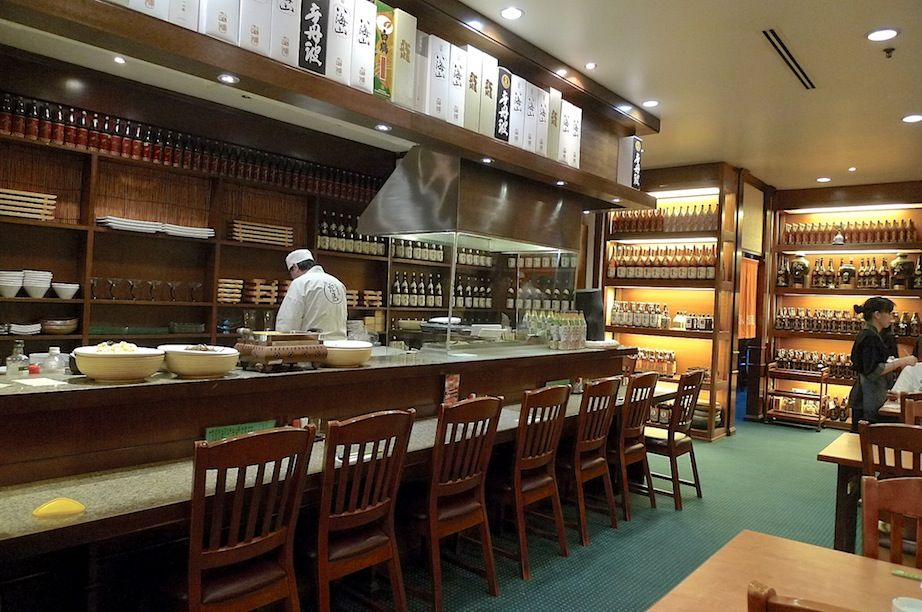 The restaurant was quite empty. I guess we were early.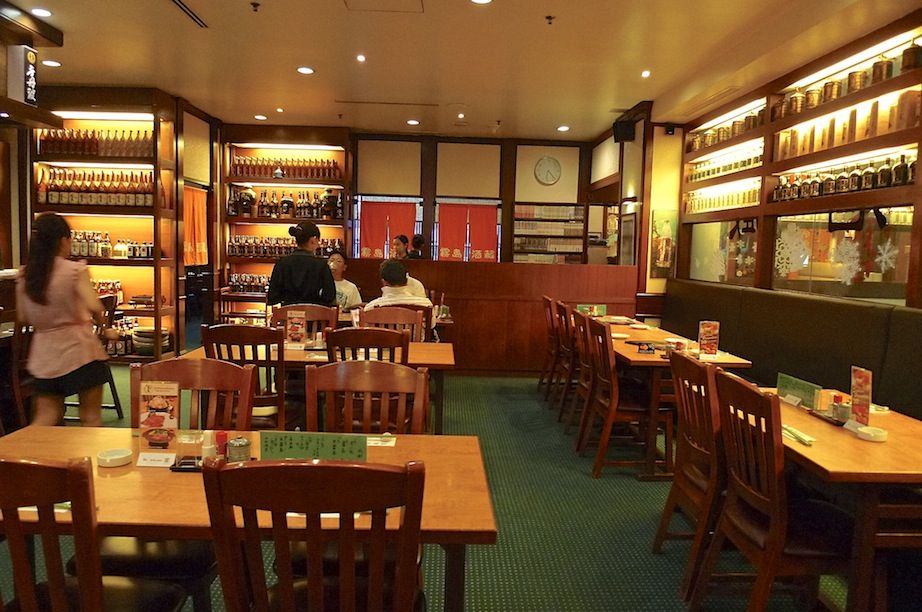 There were rows and rows of
sake
on the shelf.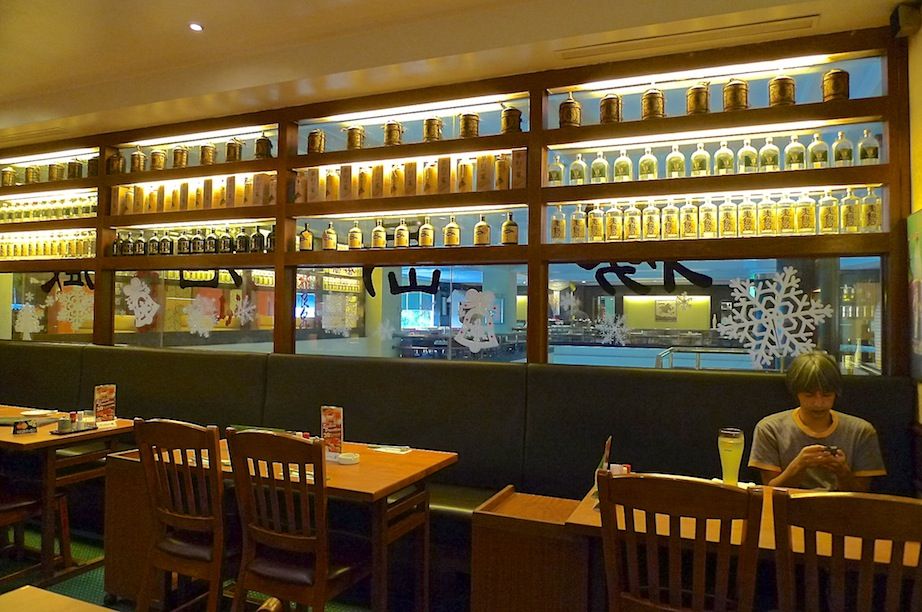 Staff at work.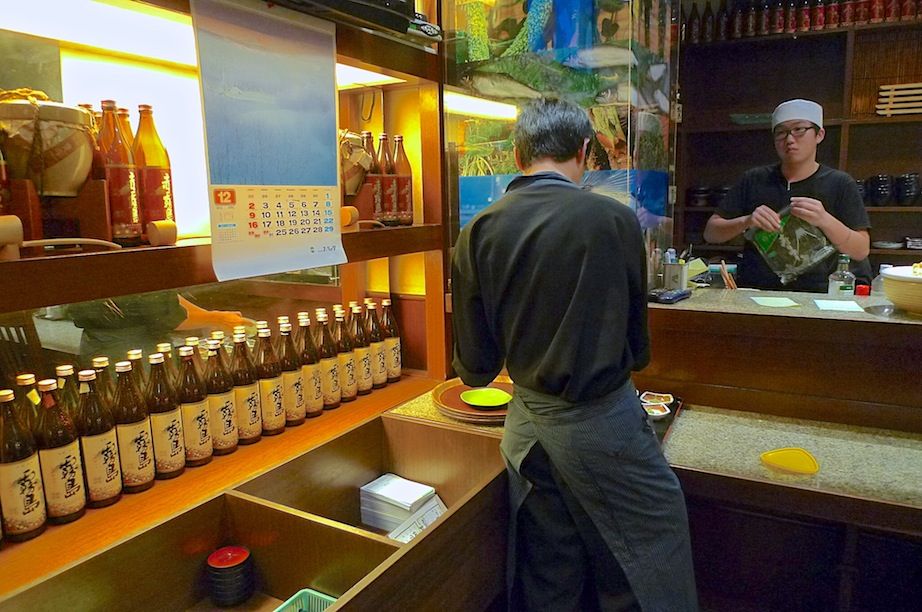 More
sake
and alcoholic beverages.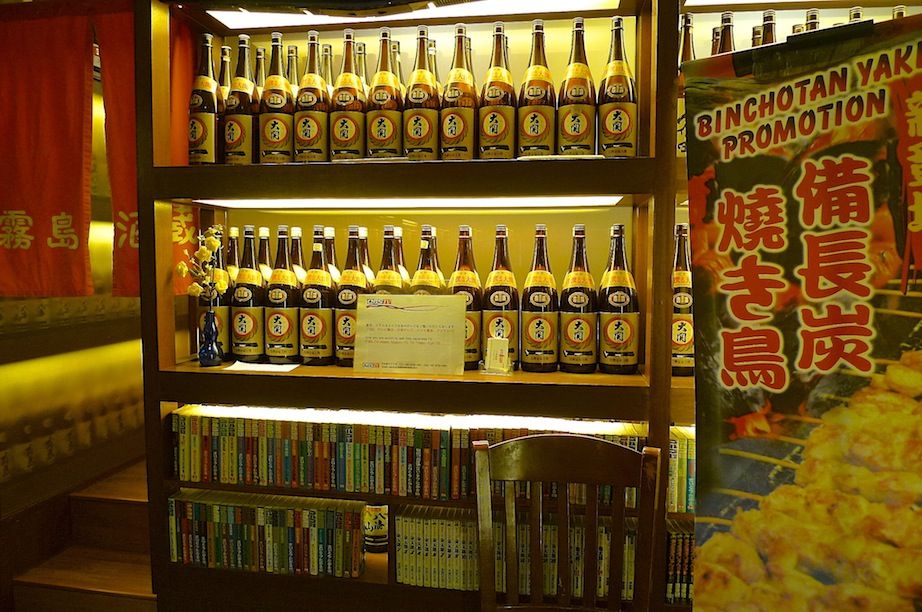 Variety of alcoholic beverages in the fridge.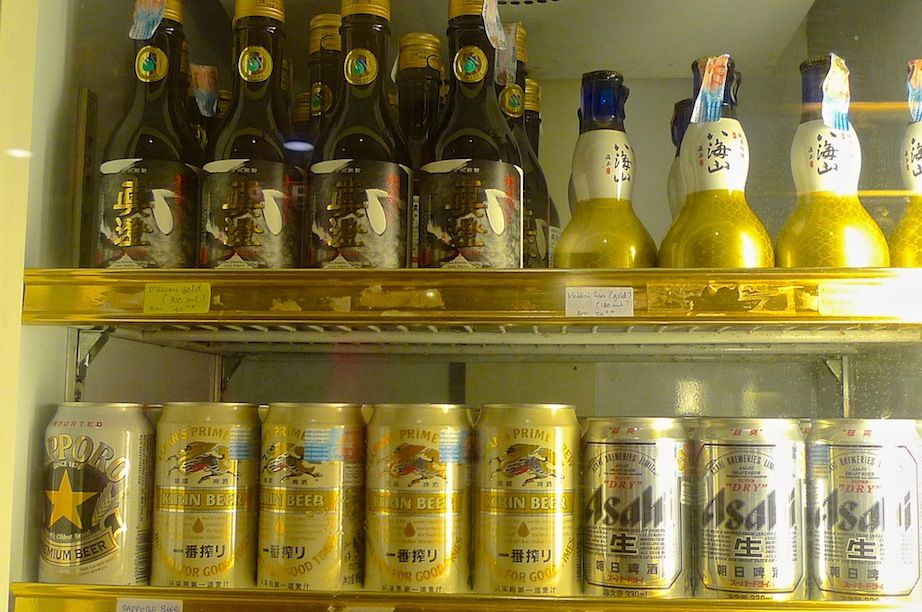 There were books to read too! That is, if you can read Japanese.
More photos of the interior....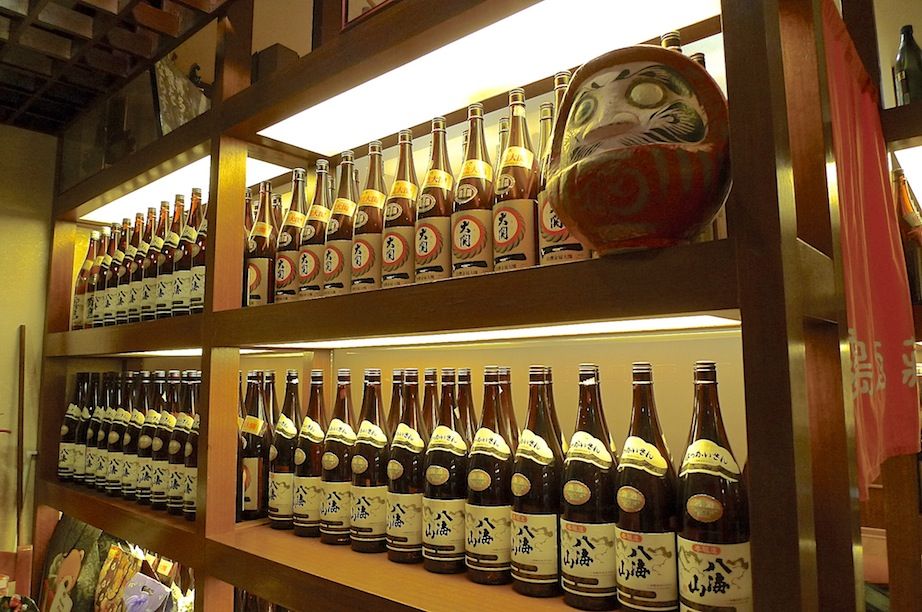 Beautiful glass cabinet
Some magnified photos of the glass cabinet...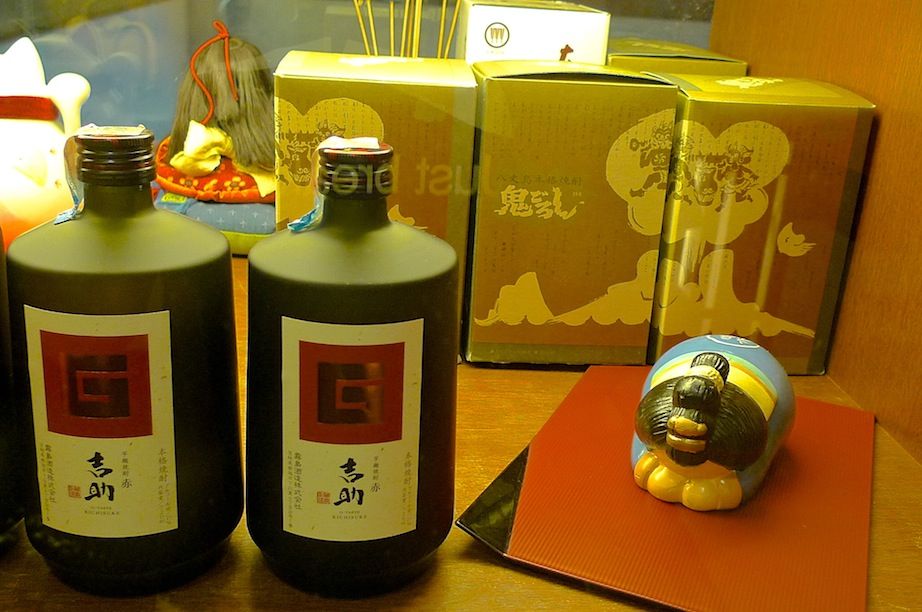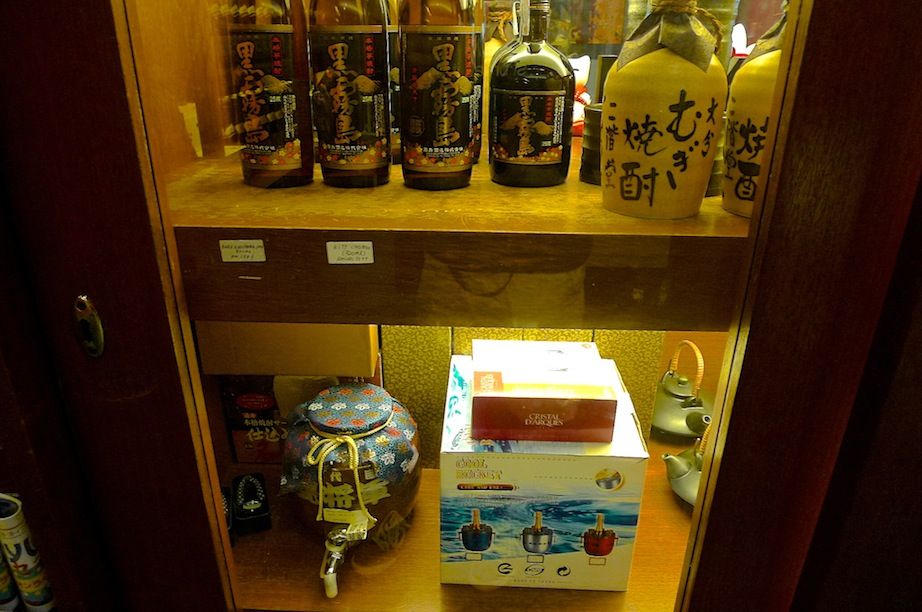 Oh, and they also have
The Asahi Shimbun
newspaper - one of the five national newspapers in Japan!
Japanese magazines and comics galore!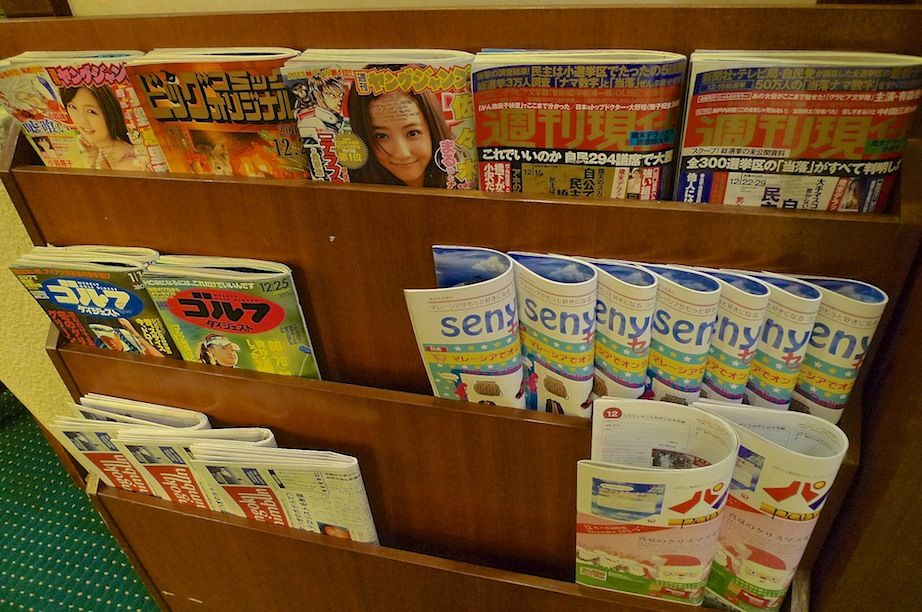 So after touring round the restaurant, we went into our private
tatami
room. Here's a picture with my friend Jim in it, although he was not looking at the camera when I took the shot.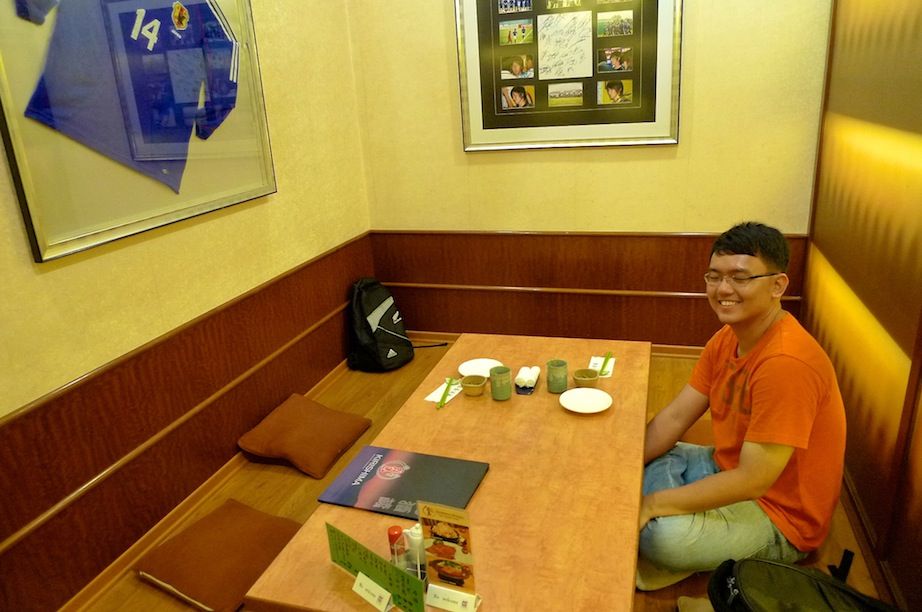 Some shots of the interior inside the room...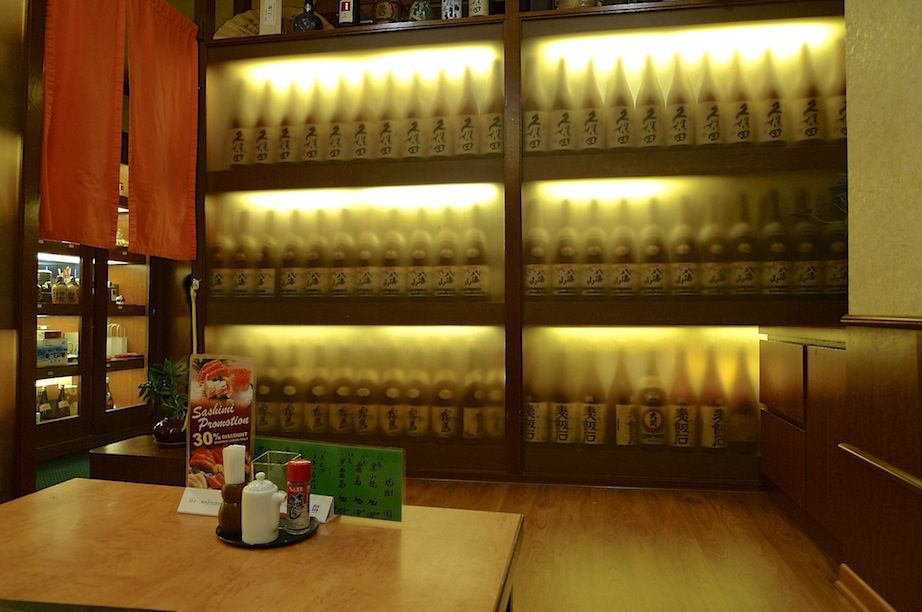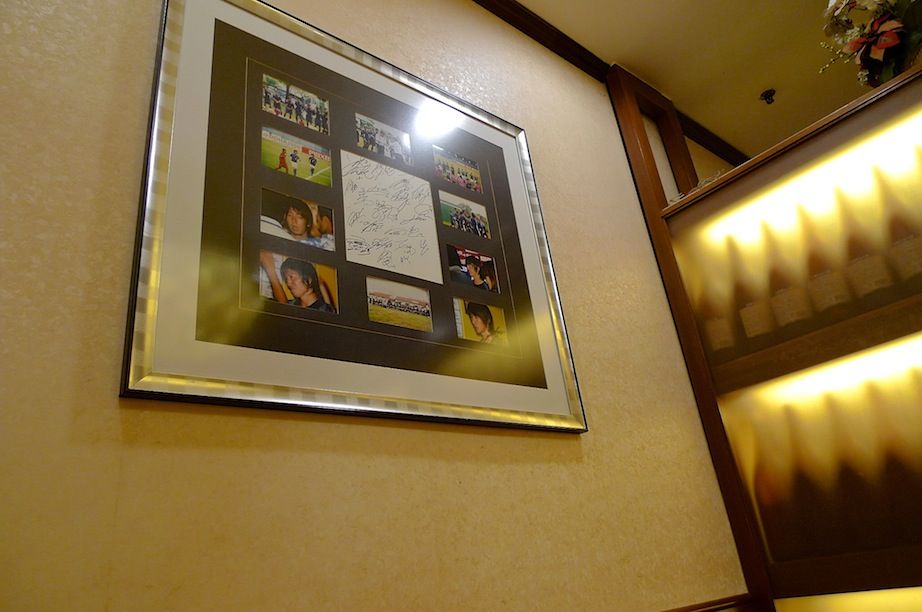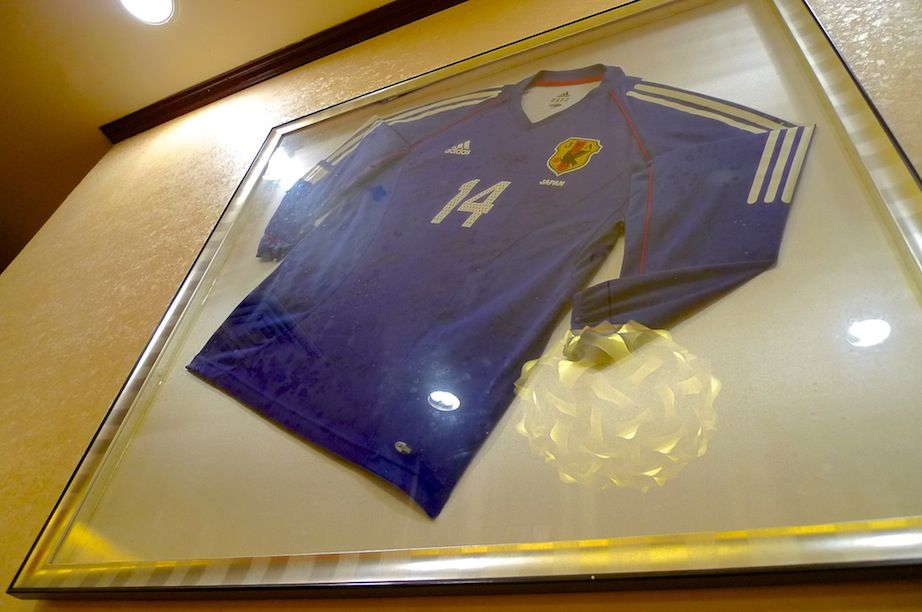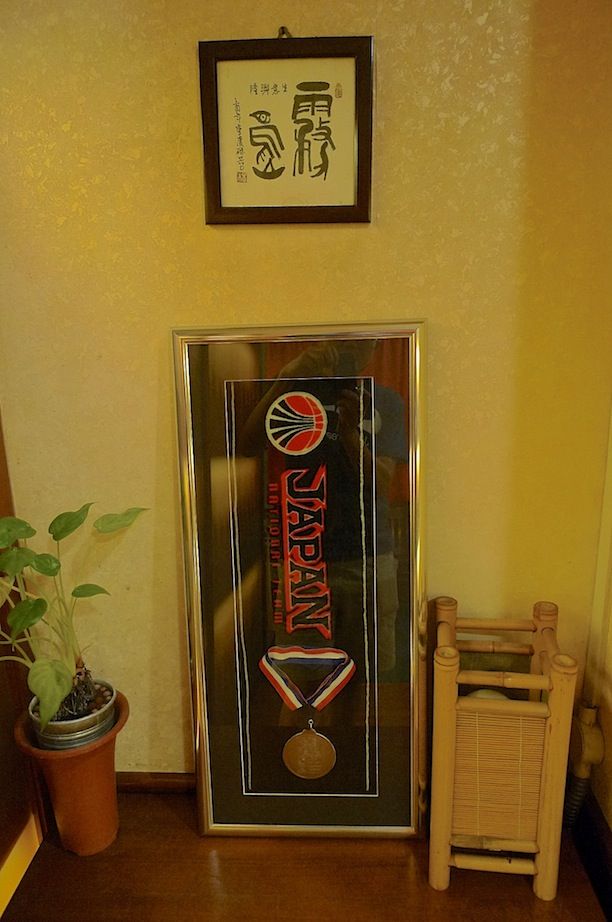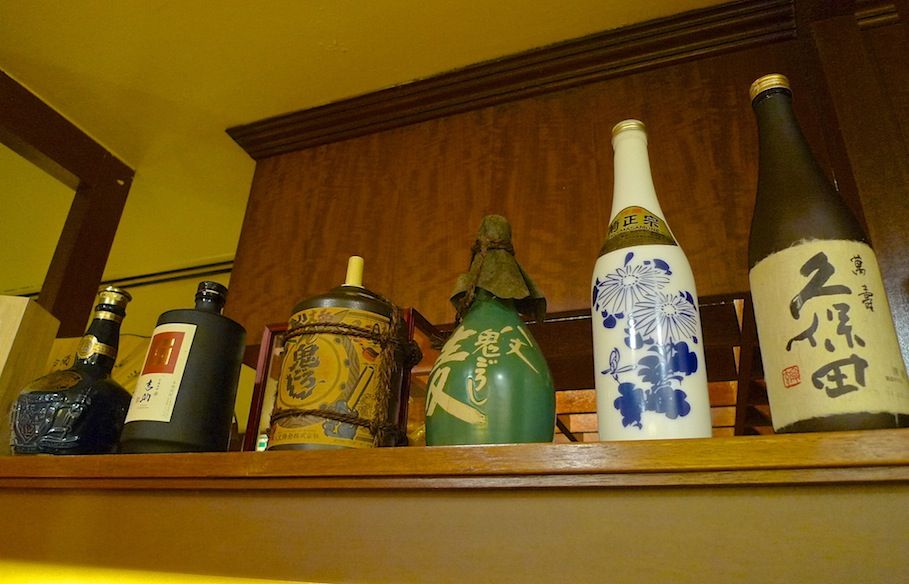 My pair of chopsticks and the appetizer on the table.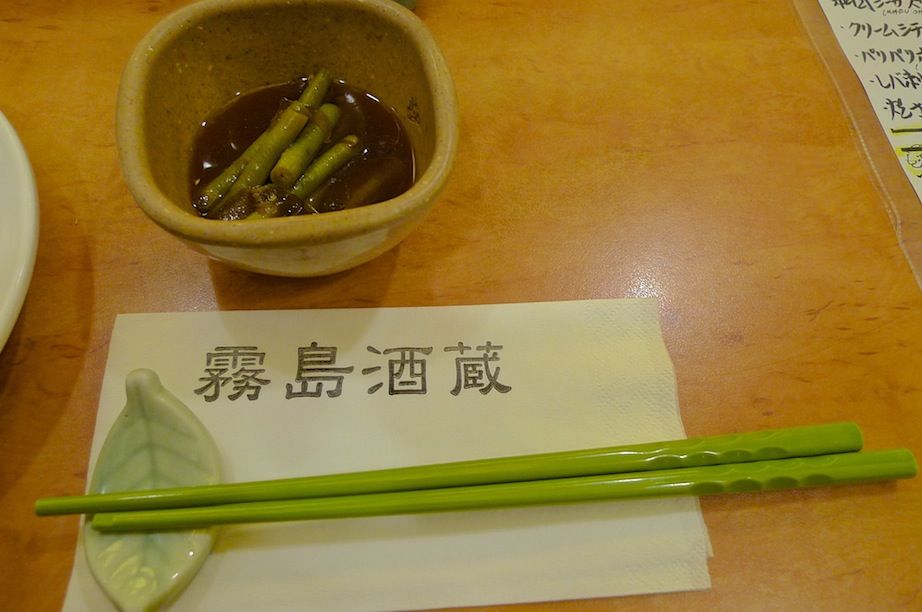 I forgot what's the name of this appetizer, but it's yummy.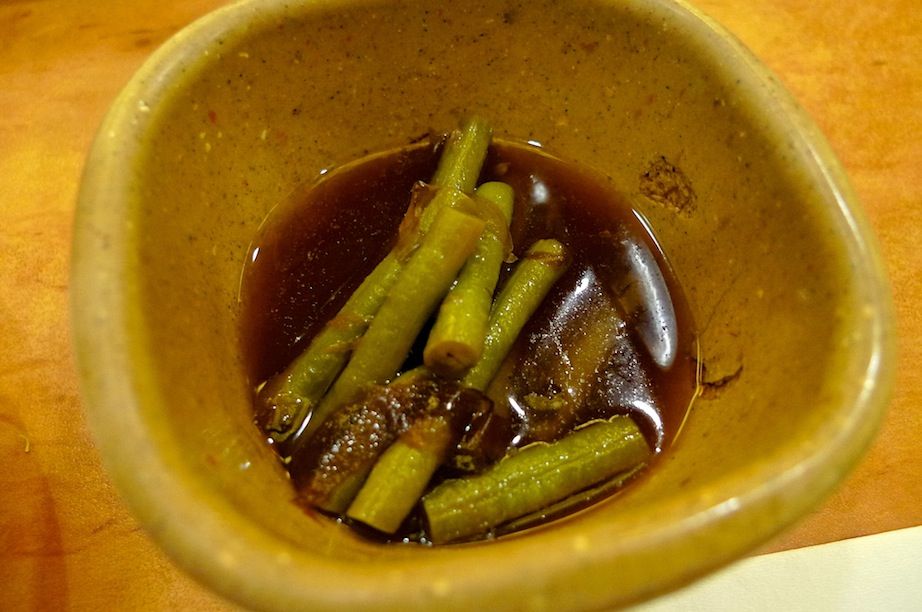 The menu book.
Jim ordered a
Saikoro Steak & Tempura Set
priced at RM38 (USD12).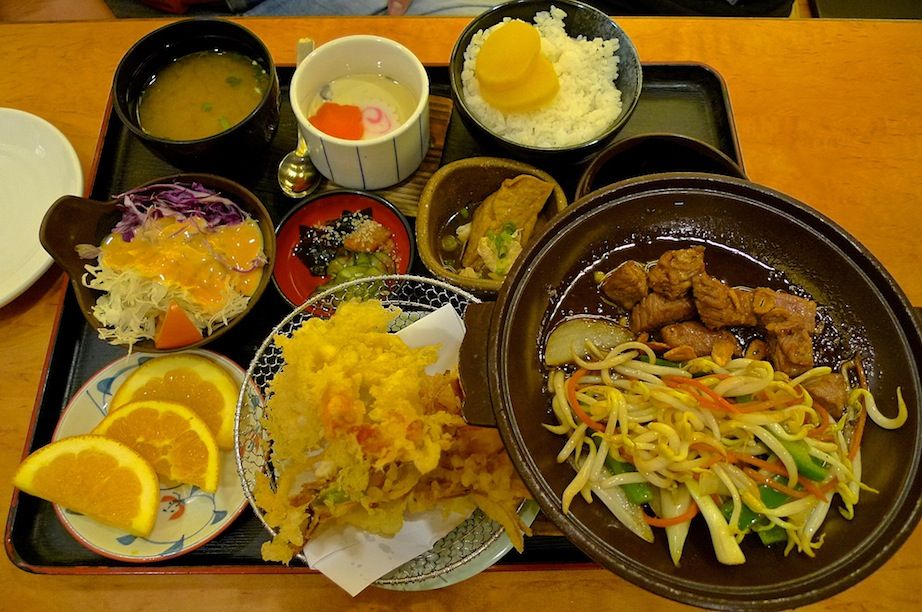 The set consists of dice cut Japanese beef in hot plate, and
tempura
served with egg custard, 2 small appetizers, pickles, salad, fruit, rice and
miso
soup.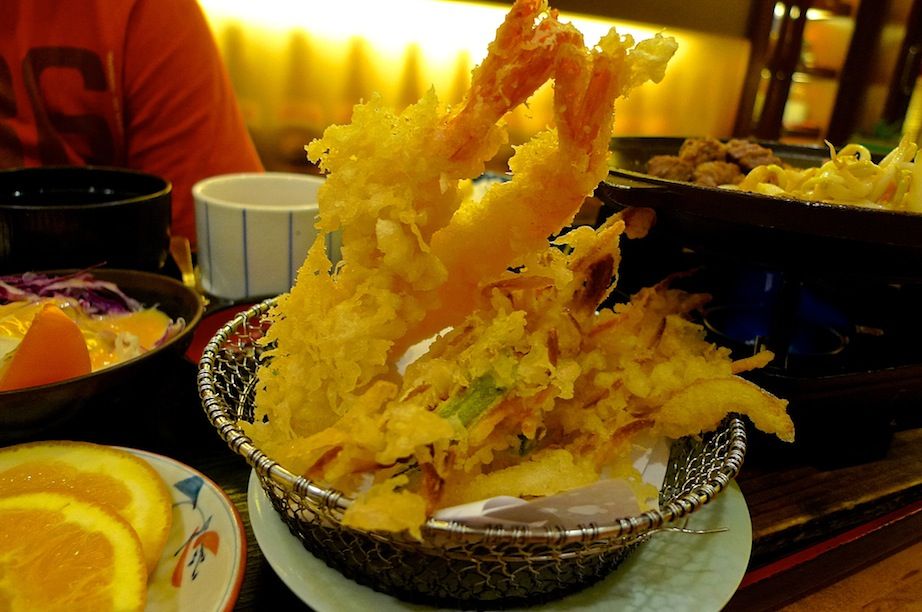 Tempura
prawns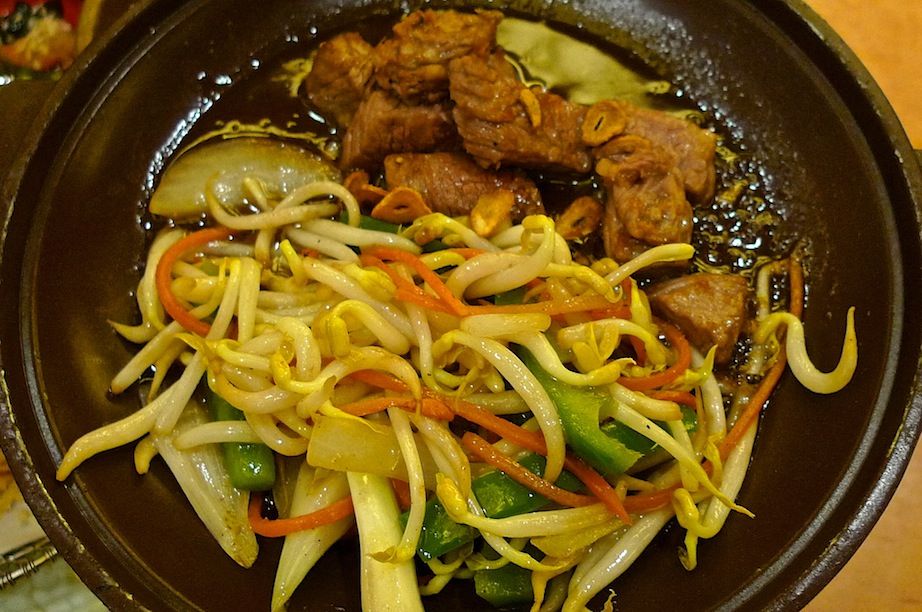 Dice beef in hot plate
I ordered the
Kirishima Gozen Set
priced at RM48 (USD15.50).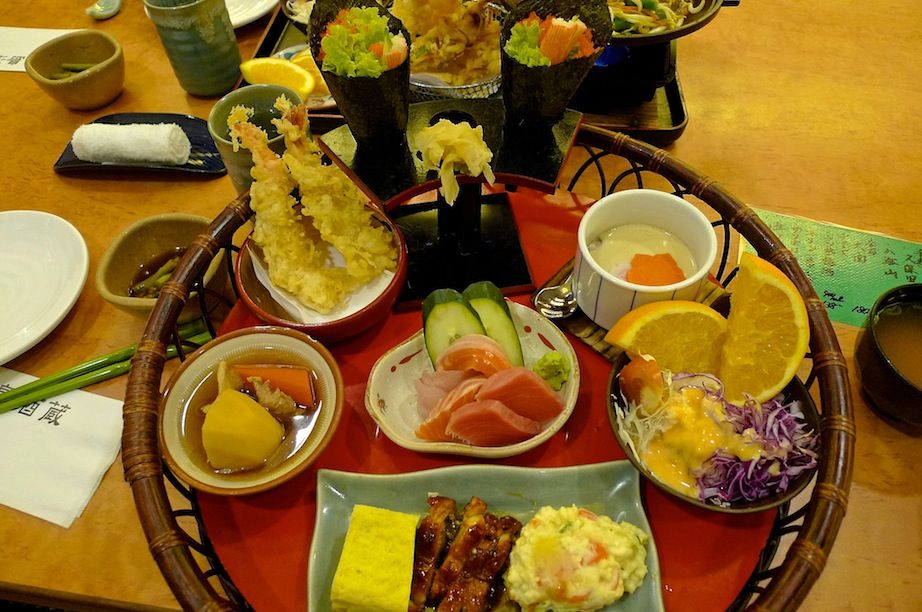 It consists of assorted
sashimi
,
sushi
,
tempura
and grilled eel deluxe combo.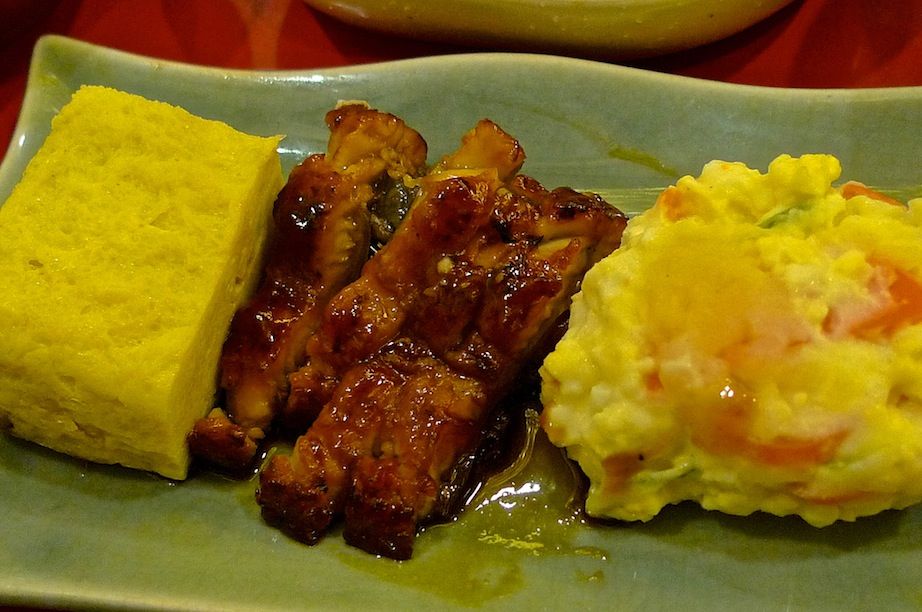 Grilled
unagi
(eel) deluxe combo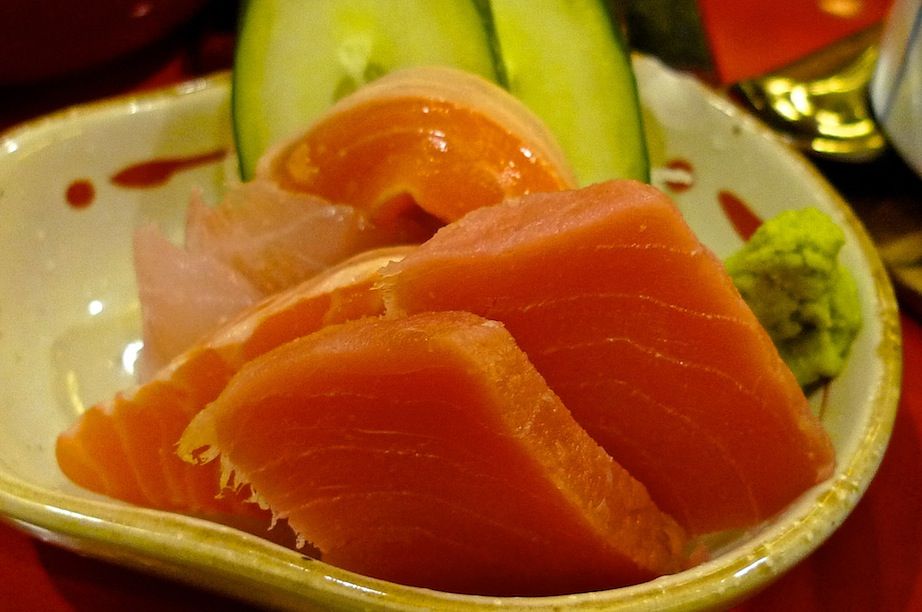 Salmon
sashimi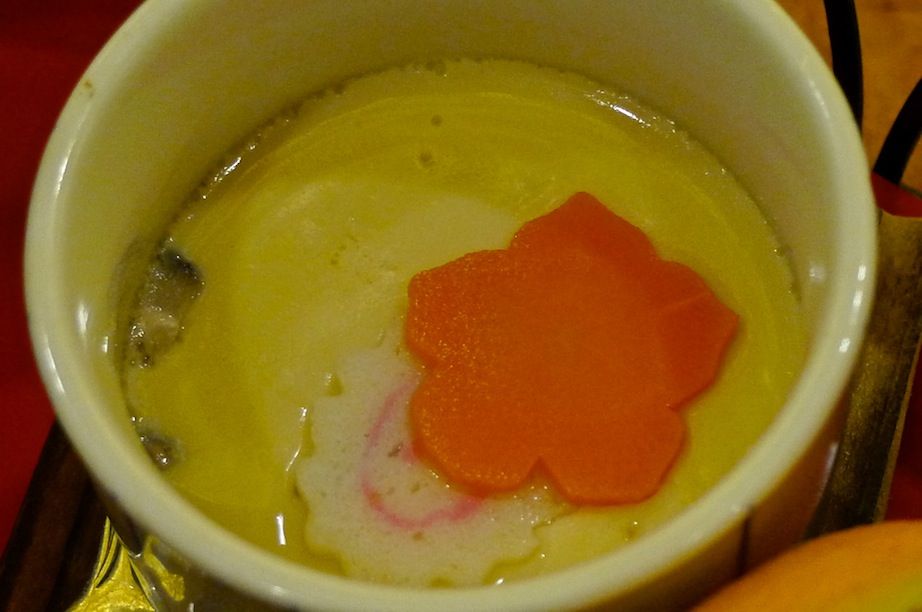 Chawanmushi
(custard egg)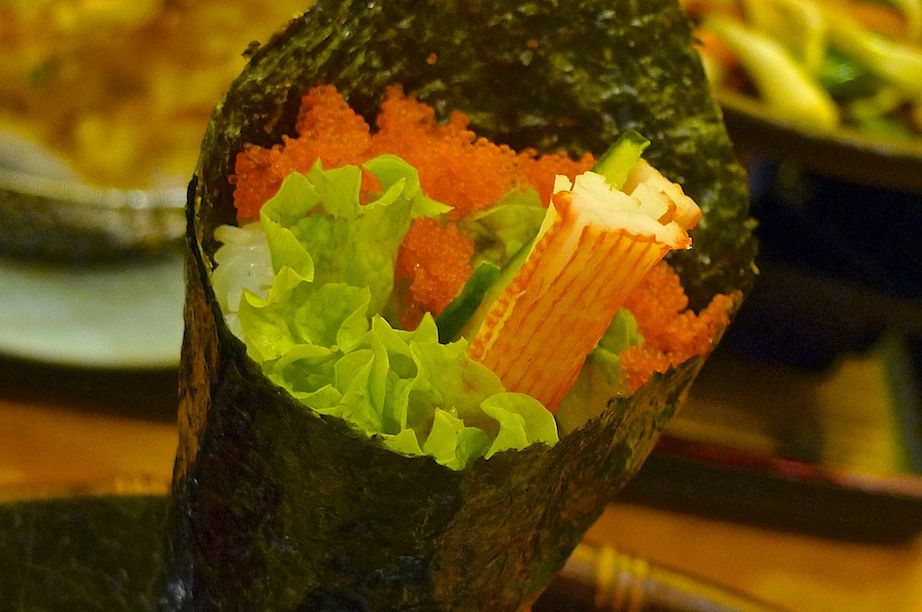 Temaki
(hand roll)

I enjoyed my Kirishima Gozen Set especially the unagi! Too bad I had a medical condition which prohibited me from drinking alcoholic drinks otherwise I would have ordered a bottle of sake to chill the evening away.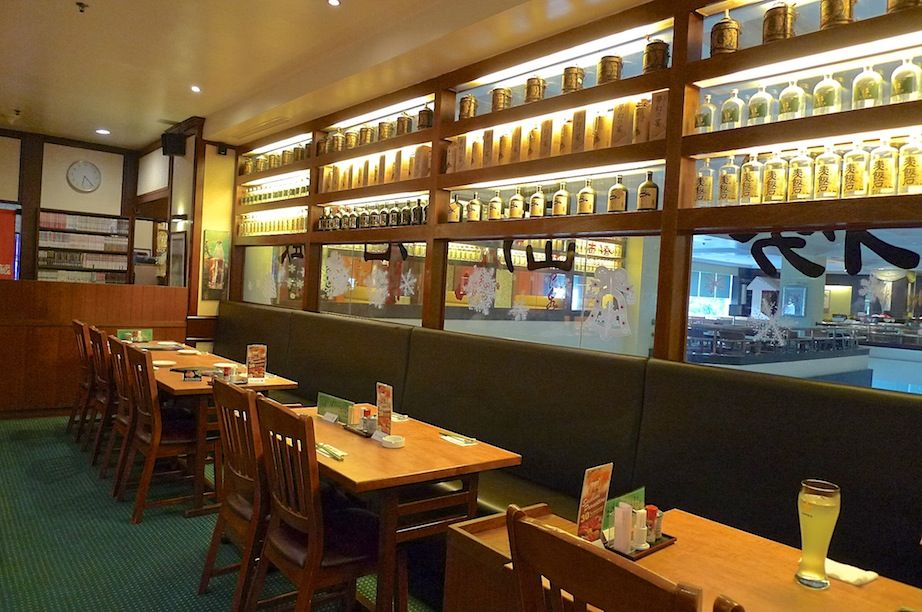 Nevertheless, I had a great dinner time chatting with Jim and with the nice food and nice ambience inside the private
tatami
room, what more could I ask for?
Kirishima Shuzou Japanese Restaurant
Crystal Crown Hotel
117, Jalan Tebrau
80250 Johor Bahru
Tel : 07-2752 838
Coming Up Next : Where I Stayed In Johor Bahru