Continued from
Part 1
There are currently 14
Madame Tussauds
outlets around the world. The 15th outlet which is slated to open in
Jakarta
by end of July this year will be the largest Madame Tussauds outlet in South East Asia. When will it be Malaysia's turn?
This is the wax figure of
Marie Tussaud
herself! I took this photo at
Madame Tussauds Bangkok
.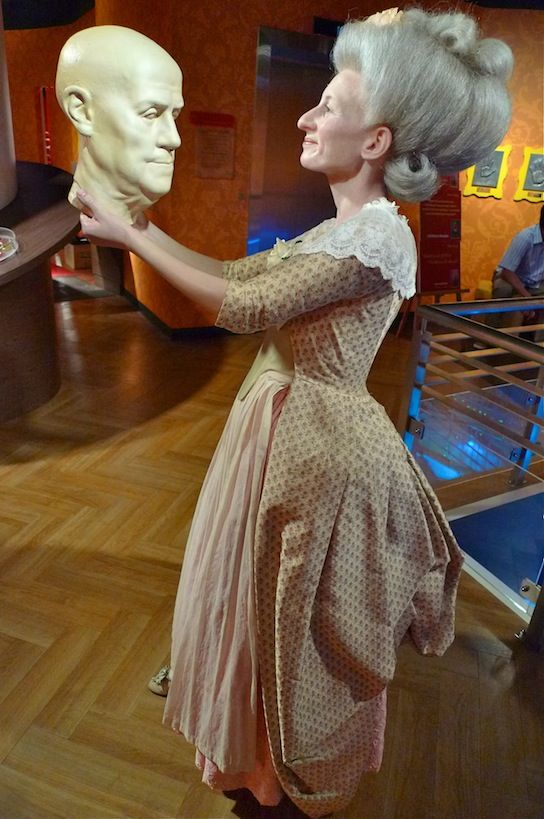 There were not many people at
Madame Tussauds Bangkok
during my visit last January. Thus, I was able to take photos of most of the wax figures without too much trouble.
Here is the wax figure of
Britney Spears
. Looks like the real thing to me!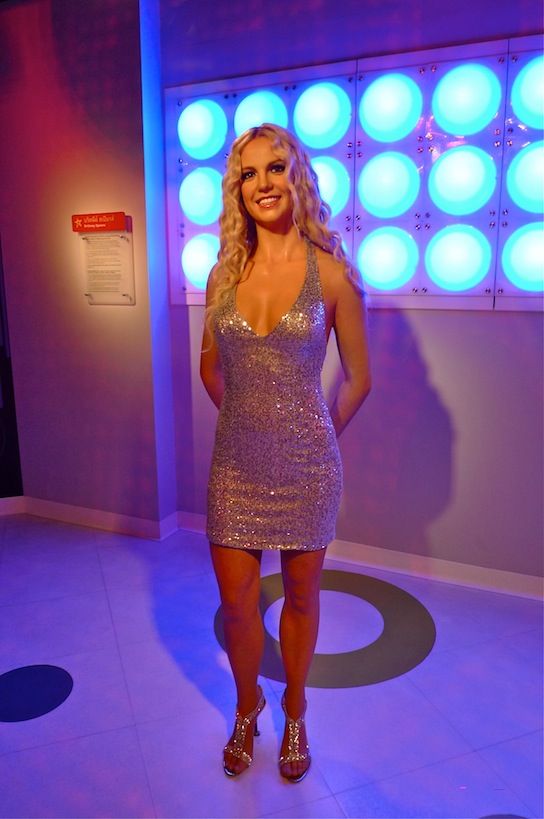 Madonna
has the exact same pose I saw in Madame Tussauds Hong Kong.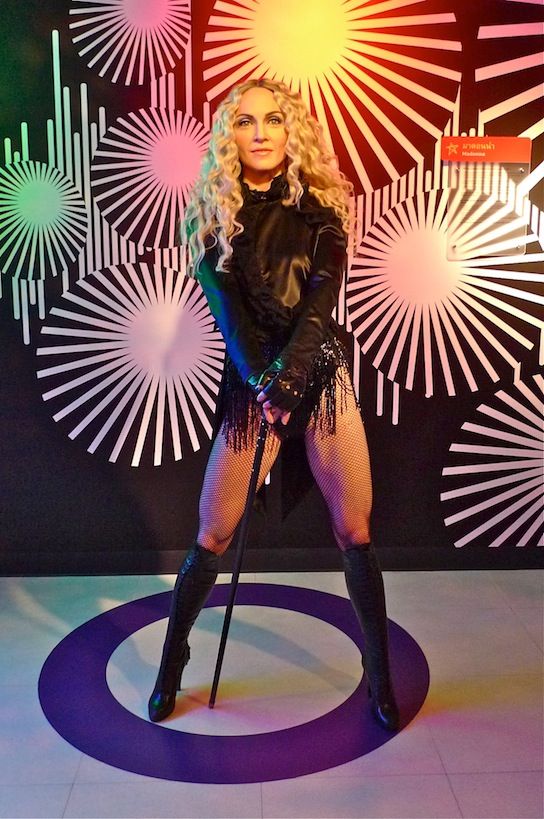 Surprisingly,
Lady Gaga
was placed far away from these female singers! But I think I will put her photo here before I move on to the actors category.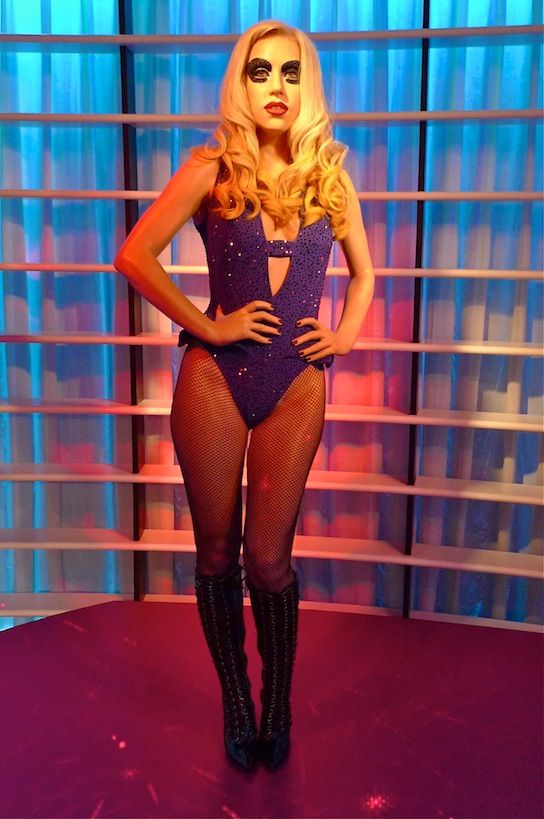 Oh by the way, did you know that Lady Gaga is actually quite short? I found that I was way taller than her when I stood next to her. What's more, she's wearing high heels! LOL!
Luciano Pavarotti
, the late Italian operatic tenor who had successfully crossed over to pop music.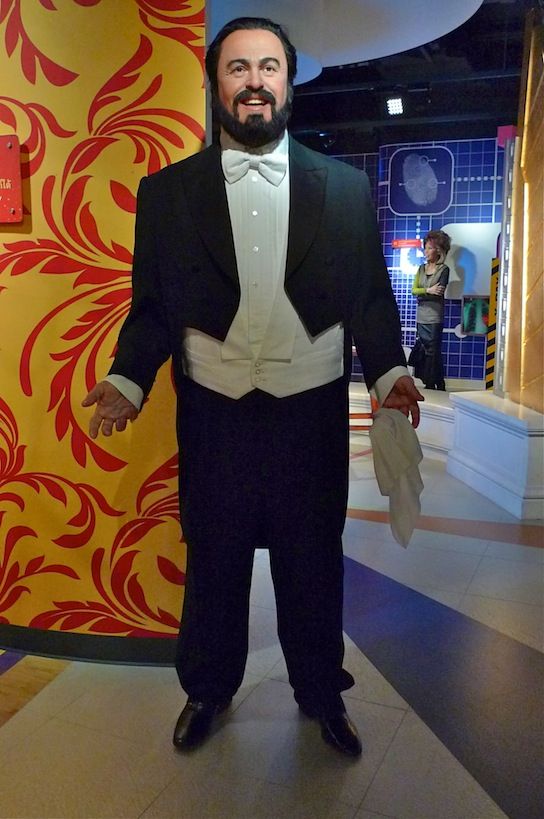 Now do you know who this is?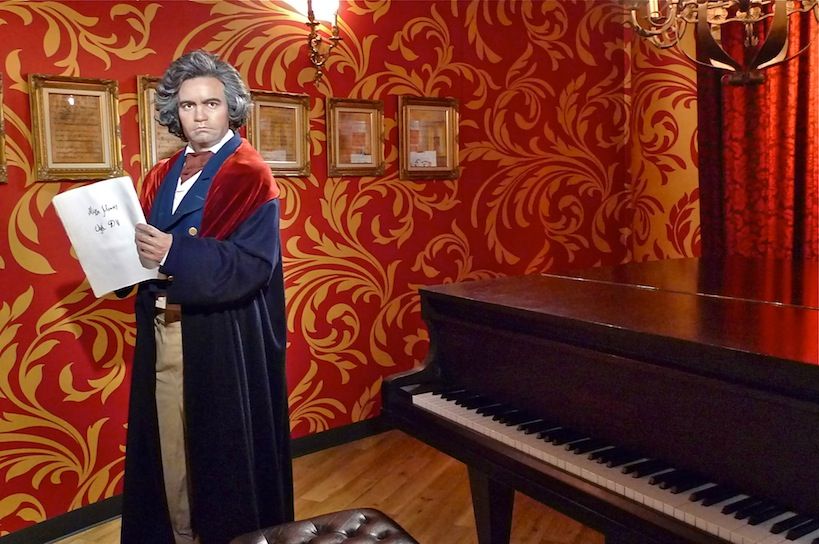 He's the famous 18th century German composer
Ludwig van Beethoven
. If you are into classical music like me, then you will love his compositions! What I really admire about him is that he was still composing music despite being completely deaf in his mid-forties!
Moving on to the next category - actors, actresses and anything that has to do with TV and movies. Here's the wax figure of
Elizabeth Taylor
.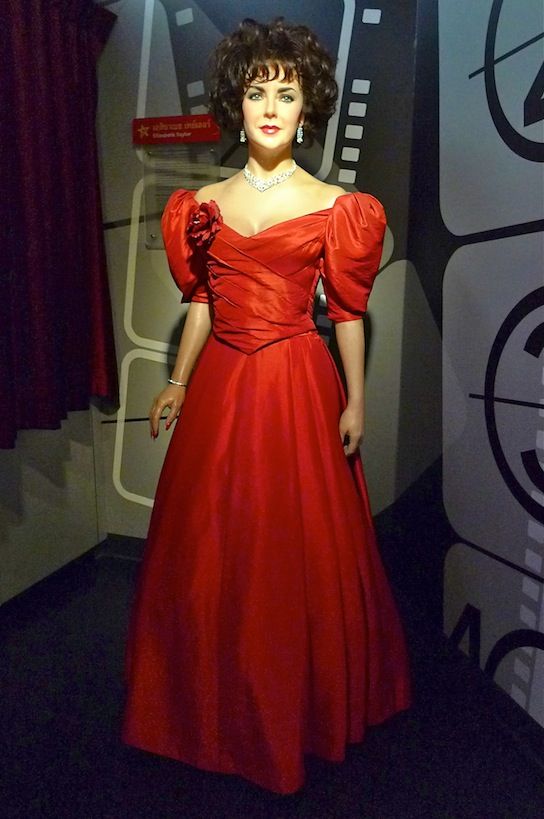 Don't you think she looks stunning?
I was not familiar with
Petchara Chaowarat
, but it seems that she's an iconic leading lady during the 'Golden Age' of Thai cinema, and was known for her round, pool-like eyes and elaborate hairstyles.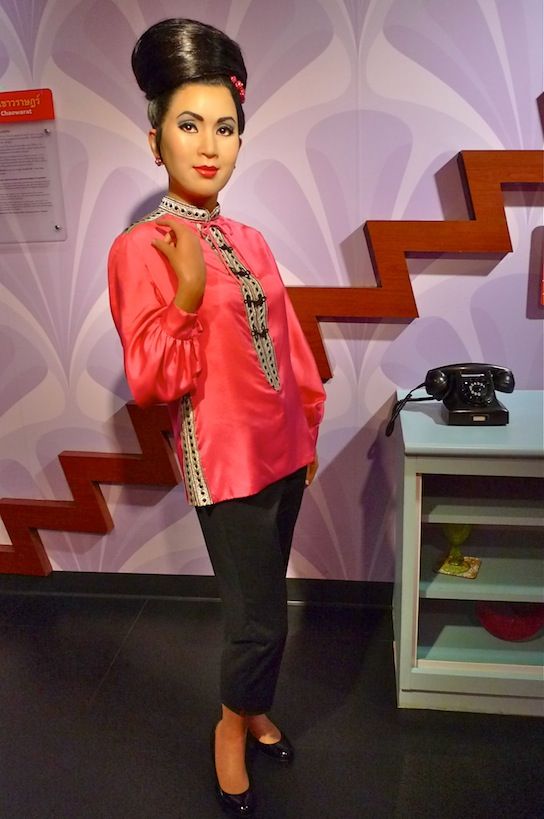 She acted in over 300 films in which half of them, she co-starred with popular leading man,
Mitr Chaibancha
who was also featured at Madame Tussauds Bangkok.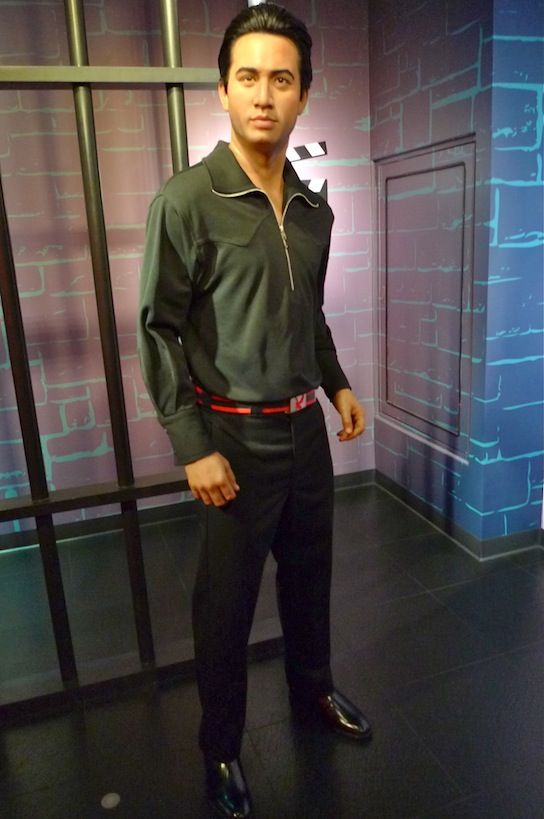 I guess the both of them must be the leading screen couple during that time!
Another famous Thai actor,
Sombat Metanee
also had his wax figure displayed here.
This action star who performed most of his own stunts, had at one time held the Guinness World Record for the most film appearances at over 600 films!
Who would have forgotten about the cannibalistic serial killer Hannibal Lecter played to perfection by
Anthony Hopkins
?
Here, he was standing behind bars, but I took a close shot of his face, expecting him to lunge forward at any minute!
Johnny Depp
looks amazing as Captain Jack Sparrow, his character in Pirates of The Carribean.
Oh! There's
Spiderman
too!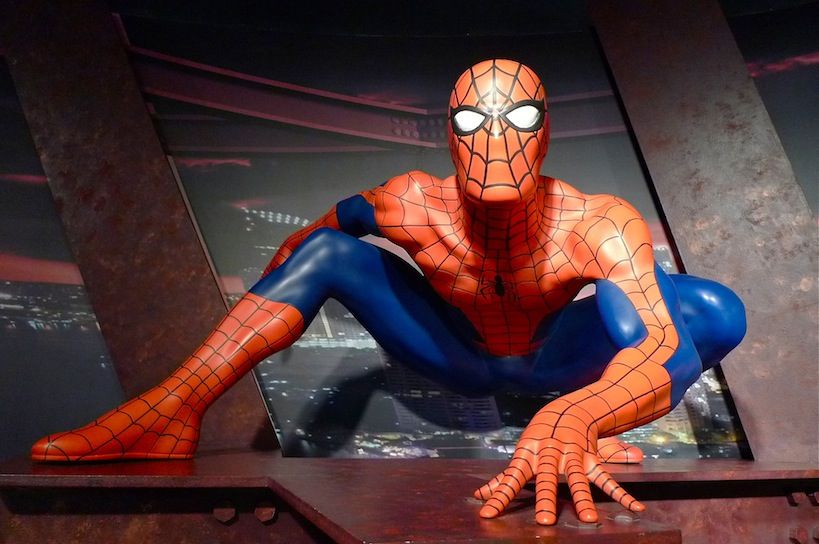 Two of the world's most famous martial arts film actors,
Bruce Lee
and
Donnie Yen
(both from Hong Kong) standing side by side in their characteristic poses.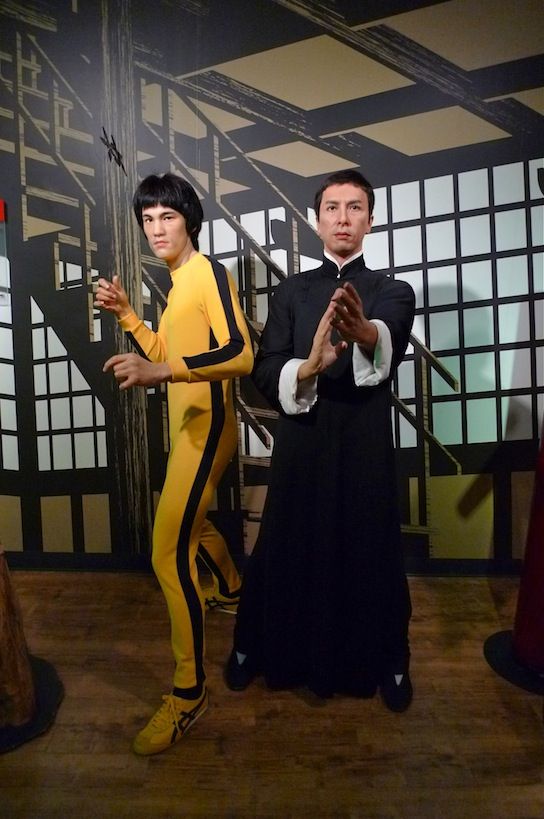 I must say Donnie Yen looked very realistic here - it's amazing!
Another martial art actor from Thailand,
Tony Jaa
, who shot to international fame with the movie Ong Bak.
Did you know he actually became a Buddhist monk 2 years ago? Now that he had left the monastery, expect him to star in more action-packed movies in future.
OK, guess who do we have here?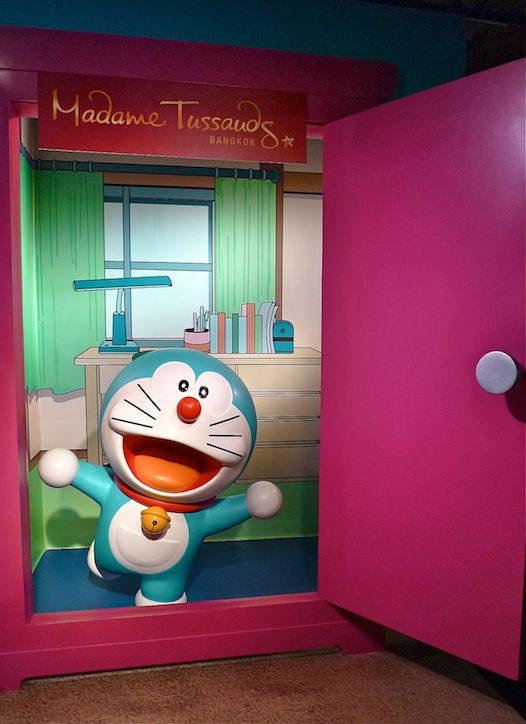 Why, it's
Doraemon
! LOL!
Believe me, I never in my life expected to see this popular Japanese robot cat at Madame Tussauds!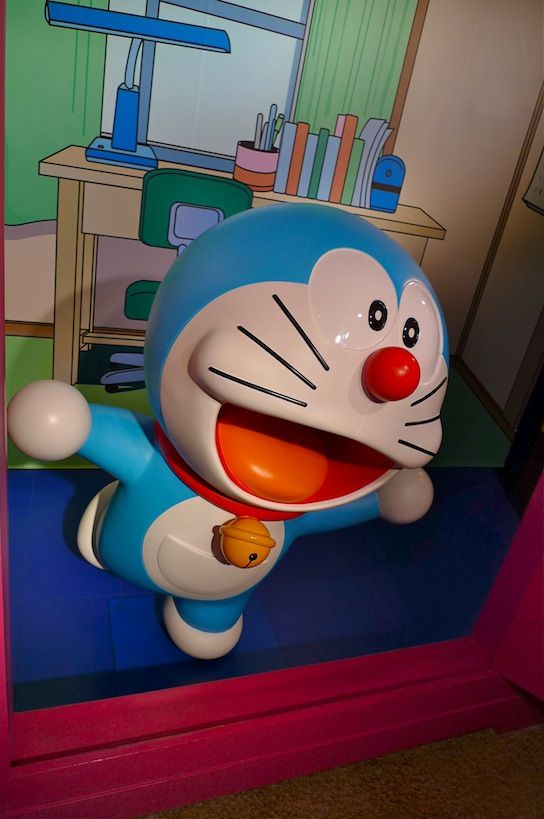 Have you heard of anyone by the name
Pancake
? Well, there's a very famous model in Thailand with this nickname. Her real name is
Khemanit Jamikorn
.
Winner of the Thai Supermodel and Model of the World contests in 2004, Pancake had since became one of Thailand's most popular actresses.
Oprah Winfrey
looking good here. Could not take a better view of her as some people were blocking.
Next were four famous Bollywood stars. First there's
Amitabh Bachan
who needs no introduction.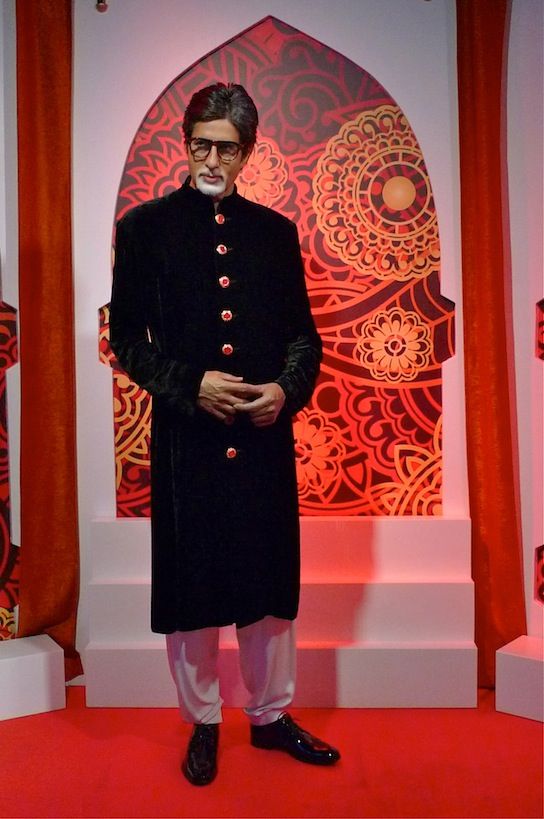 Hrithik Roshan
who received wide critical acclaim for his role in movie Dhoom 2, one of the most successful Bollywood movies of all time.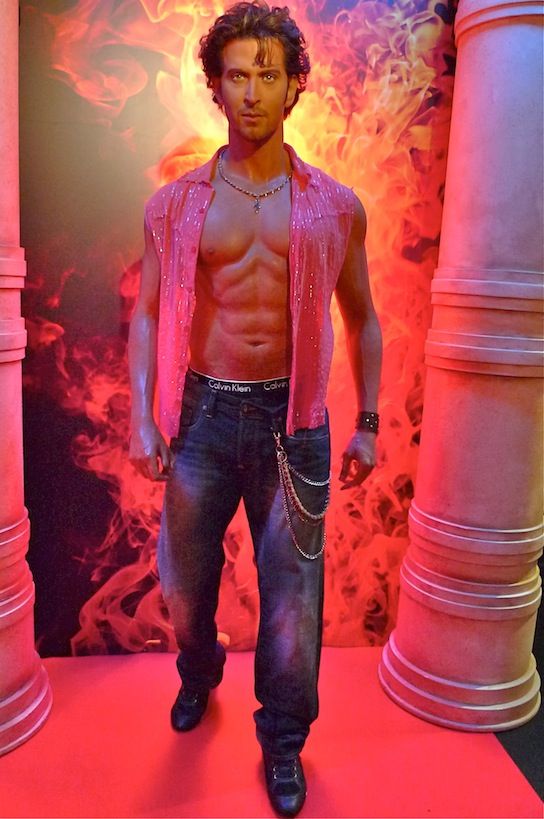 Kareena Kapoor
, a leading actress in many Bollywood movies.
And lastly,
Aishwarya Rai
, one of the most beautiful actresses in Bollywood. You do know that Amitabh Bachan is her father-in-law, don't you? : )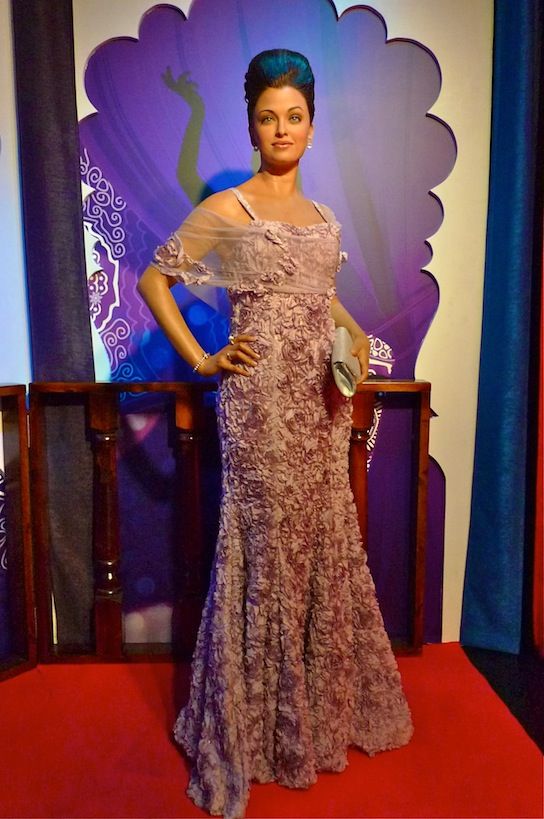 Done with Bollywood, let's move on to Hollywood!
Still remember
Kate Winslet
in Titanic? She was quite chubby that time. Well, she's much slimmer now. Or at least that's what her wax figure portrayed.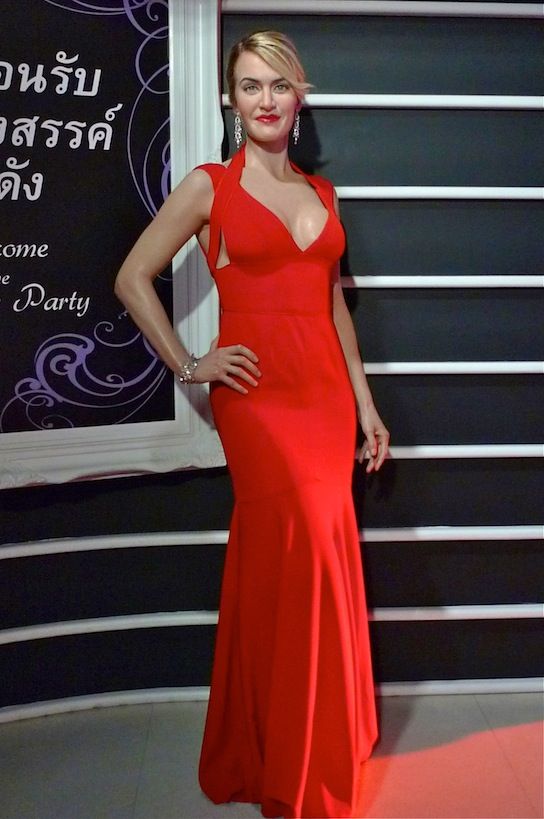 Jim Carrey
, famous for his slapstick comedies.
Nicole Kidman
, looking really good here as if she's an image in the mirror.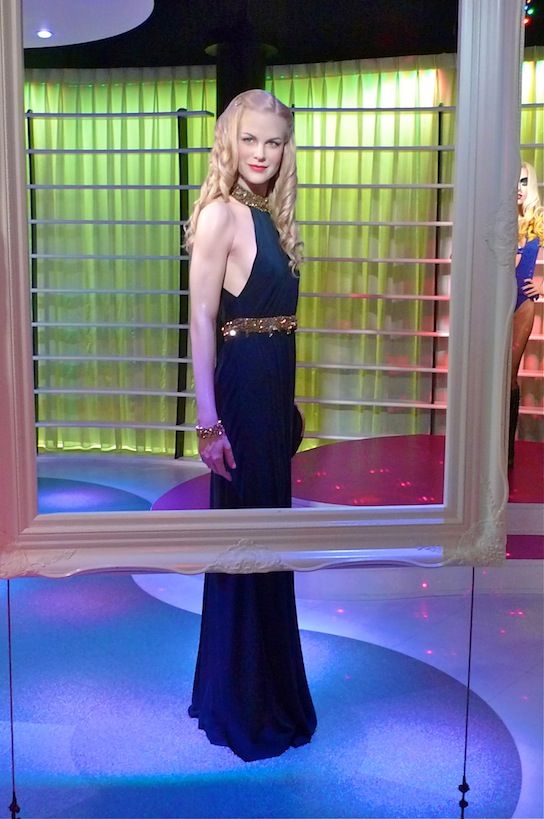 George Clooney
, looking smart and suave.
Actor, director and producer
Mel Gibson
, who created lots of controversies with his anti-semitic remarks, and allegations of racism and domestic violence.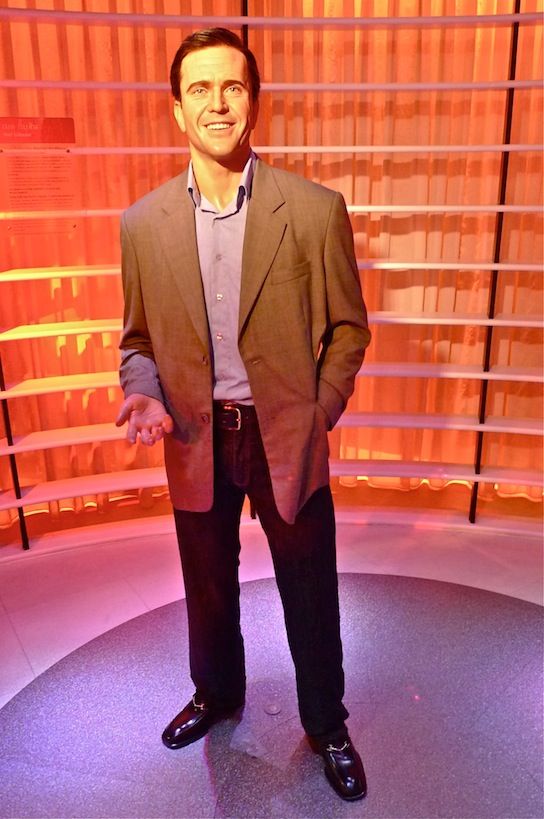 Our very own
Michelle Yeoh
. This one is different from the one I saw in Madame Tussauds Hong Kong.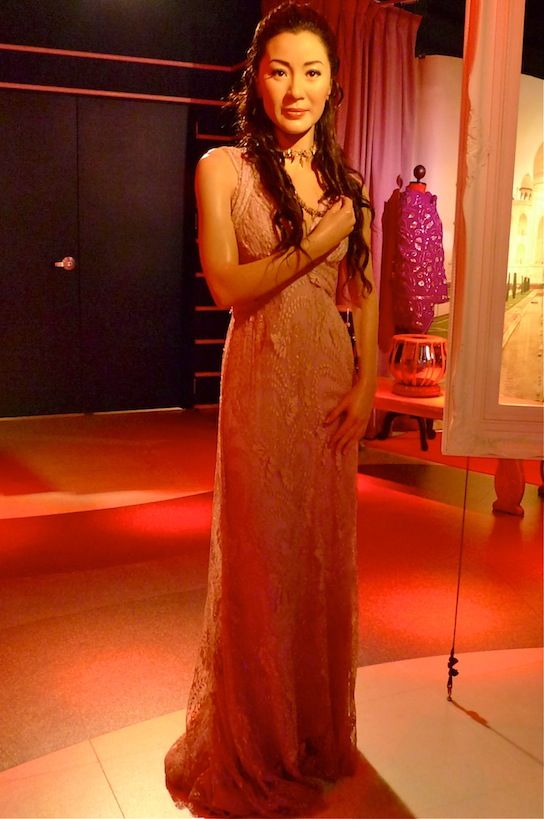 I was quite impressed with
Will Smith
and
Julia Roberts
here!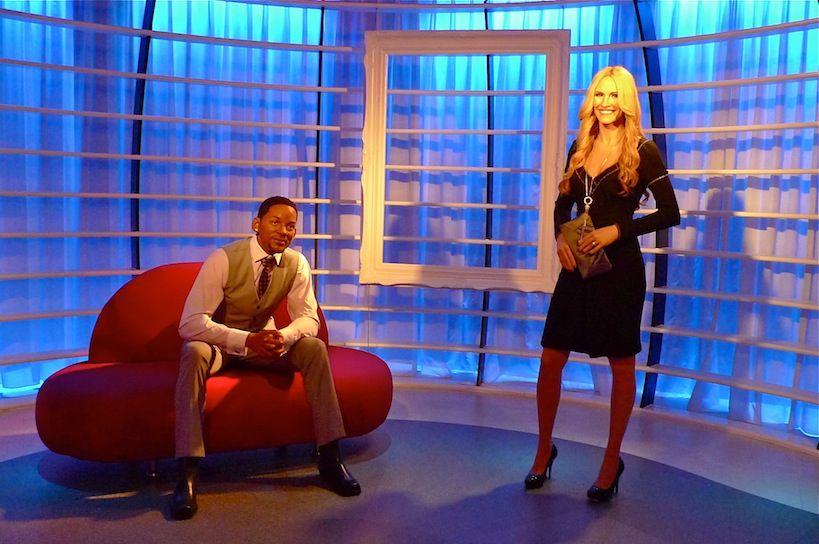 The background lights kept changing and I took another shot of Julia Roberts with a green background.
Will Smith looks quite real to me! What do you think?
Finally, the best is left for the last. My favourite couple,
Angelina Jolie
and
Brad Pitt
!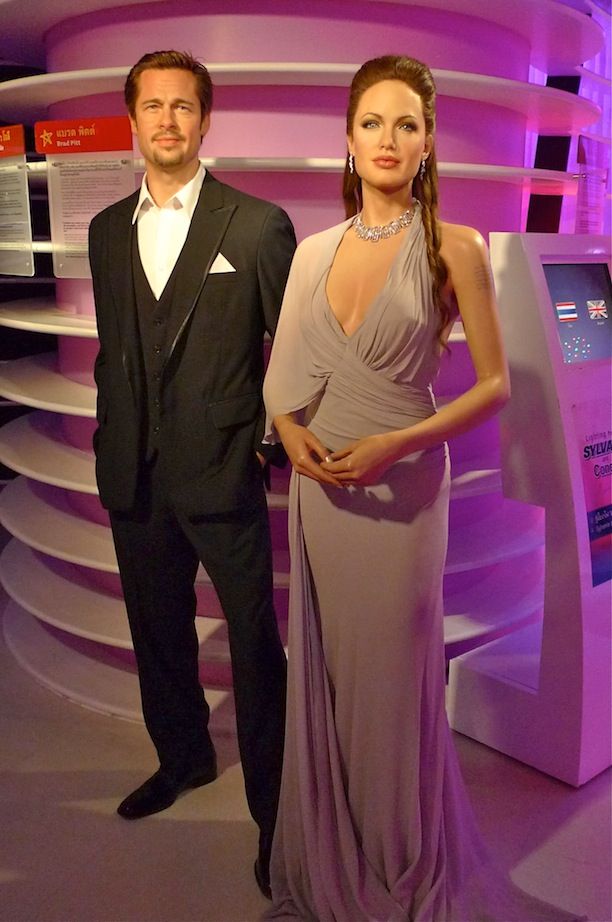 Don't they both look awesome? Just like President Obama, both Angelina Jolie and Brad Pitt are so popular that they are featured in every single Madame Tussauds outlets around the world!
Coming Up Next : I Visited A Haunted Mansion In Bangkok