It was my first time eating at
The Wok Cafe
located at
The Strand
in
Kota Damansara
.
Many bloggers had blogged about this place which is famous for its Penang Nyonya food, so I decided to give it a try one evening with my family members.
We started with the
roast pork garlic
.
Quite nice but I thought it was too oily and fatty which of course, a lot of people like.
Next we had
sambal petai prawn
.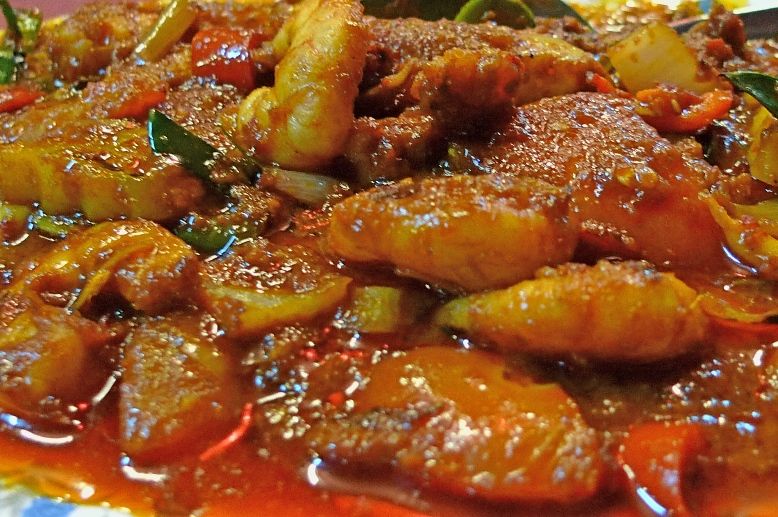 Honestly, I could hardly find the petai or the prawns. This dish was not what I expected and it was a disappointment.
We also had
kerabu mango
.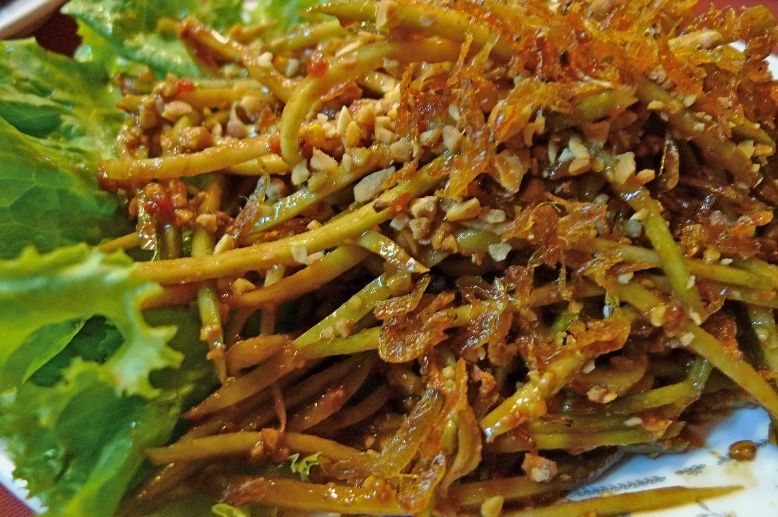 I don't know but I did not like this kerabu mango. Not my type of kerabu mango.
OK, I forgot what this dish is called but I think it is a
tofu
(beancurd) dish.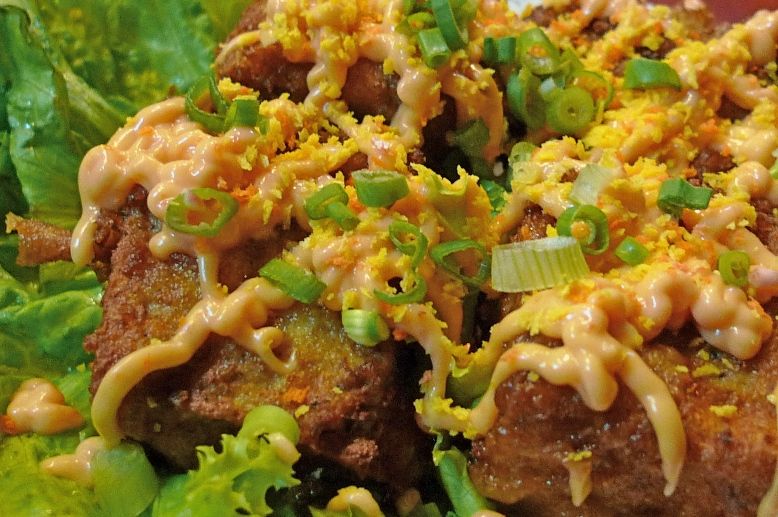 I normally like tofu but not this! Did I order all the wrong dishes? Looked like I did not enjoy my dinner at The Wok Cafe!
We thought maybe the desserts would be better so we ordered a few.
I had the
Penang ice kacang
.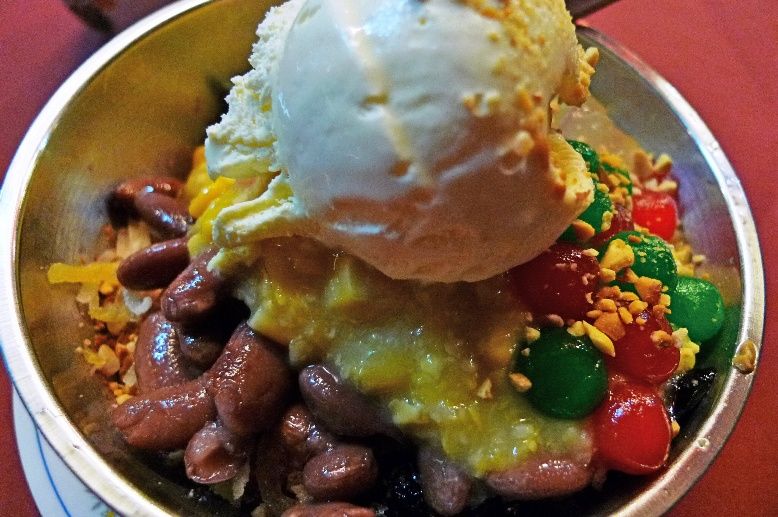 Looks good right? But it did not taste good. I mean, it was just average. I have had better ais kacang elsewhere!
I thought this
mango cendol
looks quite interesting.
But alas, the mango did not go very well with the cendol and gula Melaka.
The normal
cendol
was actually better but it was nothing fantastic.
I would say the food here was pretty average. But the place is quite packed during lunch and dinner. So either something is wrong with me or I ordered all the wrong dishes!!
The interior of the restaurant was quite charming with wooden chairs and marble tables and Nyonya-styled antiques. But I was just too lazy to take any photos! We sat at the corridor and I took this picture.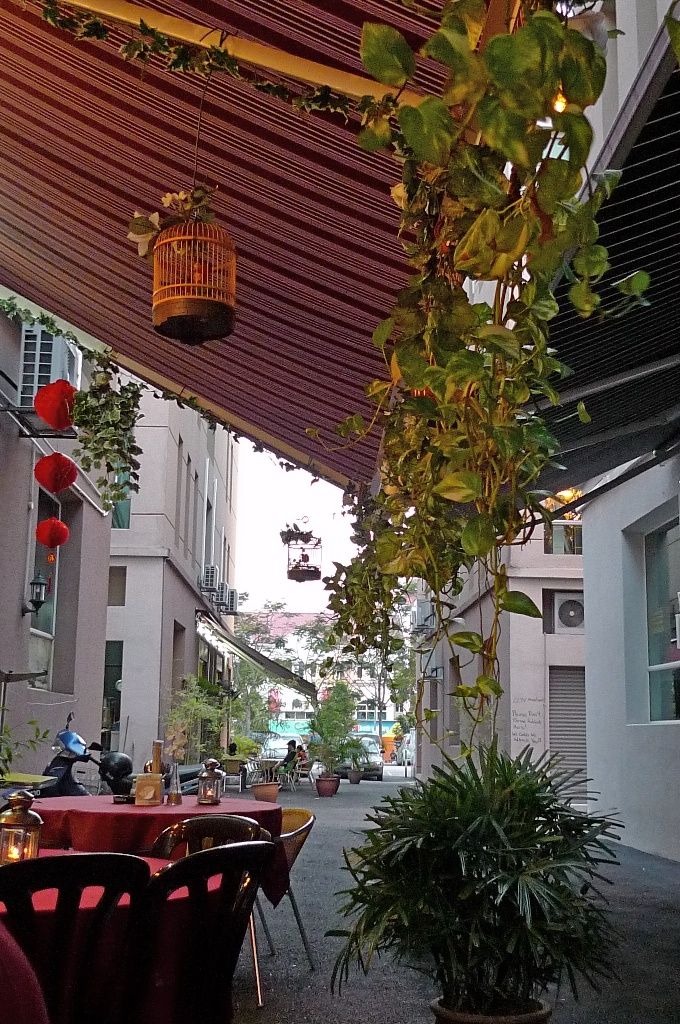 If you would like to give The Wok Cafe a try, here is the address.
26, Jalan PJU 5/21
The Strand
Kota Damansara
Petaling Jaya