Before I went to Manila, I read about a certain shop selling dumplings in Manila's Chinatown,
Binondo
. But I did not take down the address of that shop!
And so when I asked my pedicab driver cum tour guide in
Intramuros
to bring me to a dumpling shop in Chinatown, he had absolutely no idea where it was!
Luckily however, I managed to locate that shop, thanks to the
Big Binondo Food Wok Map
, which I bought in
Casa Manila
in Intramuros! I felt like a big boss, instructing my pedicab driver which route he should take. Haha!
This map came in real handy and I would recommend any first timer to Binondo to get it!
The name of the shop is
Dong Bei Dumpling
(
东北水饺
) literally means NorthEast Dumpling. I guess it was so named as the restaurant was run by a husband and wife team from Shenyang province in NorthEastern China. It is located at
Yuchengco Street
, previously known as
Nueva Street
.
I doubt I would be able to find this shop without the map. If you are a Filipino and you have never been to Dong Bei Dumpling, let a Malaysian Chinese lead you the way! Haha! From
Binondo Church
, walk down
Ongpin Street
and turn left at
Yuchengco Street
. Dong Bei Dumpling is situated near the dead end of the street next to a dress shop.
My first impression of the restaurant was not good. There were only about 4 or 5 tables inside. But what changed my mind was how freshly made the dumplings were!
In fact, when I entered the restaurant, I could see two ladies making dumplings there. I soon learnt that dumplings are made fresh daily and they would make the dumplings right in front of you after you order.
The two ladies were quite surprised that I brought my pedicab driver in with me. I guess it's not everyday that they see a tourist treating his driver to a dumpling lunch! Haha!
The ladies and my driver began to talk among themselves in Filipino language. I had no idea what they were talking about but that's OK as I was busy studying the hand written menu.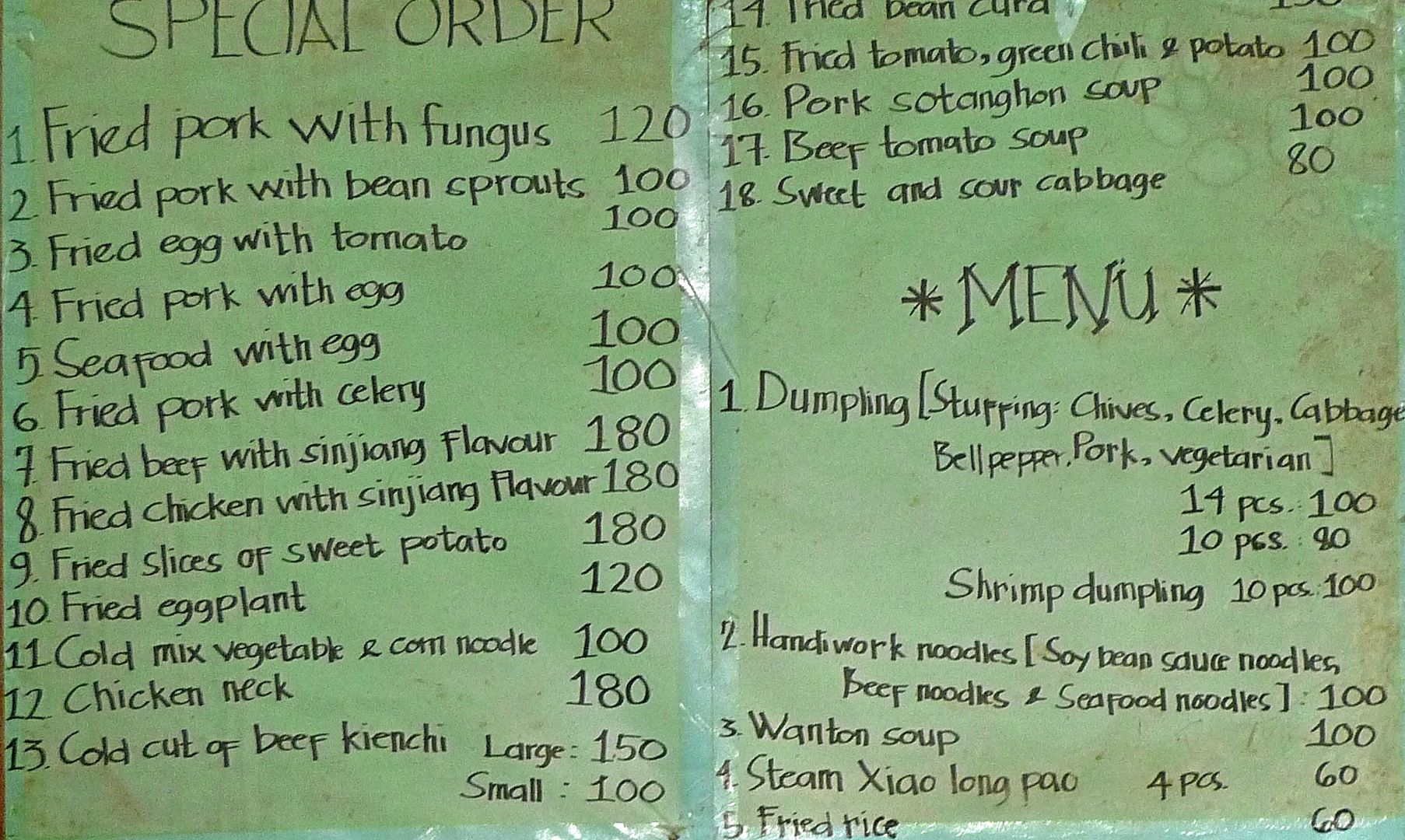 After some recommendation from the ladies, I decided to order 14 pieces of steamed kutchay (or chives) dumplings. Priced at 100 pesos (RM7), I thought it was quite reasonable.
I quickly asked the two ladies if it was alright for me to take photos of their dumpling making process. They were OK with it so here are my shots.
As you can see, everything is made from fresh starting from the dough and the fillings.
Within 10 minutes, the dumplings were cooked and ready to be eaten. I could not wait!
I was given a special sauce made from soy, vinegar and garlic. Dipping the dumplings into the sauce proved to be irresistible!
I liked that the dumpling's skin was not too thick and it was not too thin either so that the fillings would still be held firmly inside and would not fall apart when held by a chopstick. Two thumbs up!
Both my pedicab driver and I were so hungry that the 14 pieces of dumplings were not enough for us. So he ended up ordering a plate of fried rice while I decided to try the fried stuffed pancake (not listed in the menu).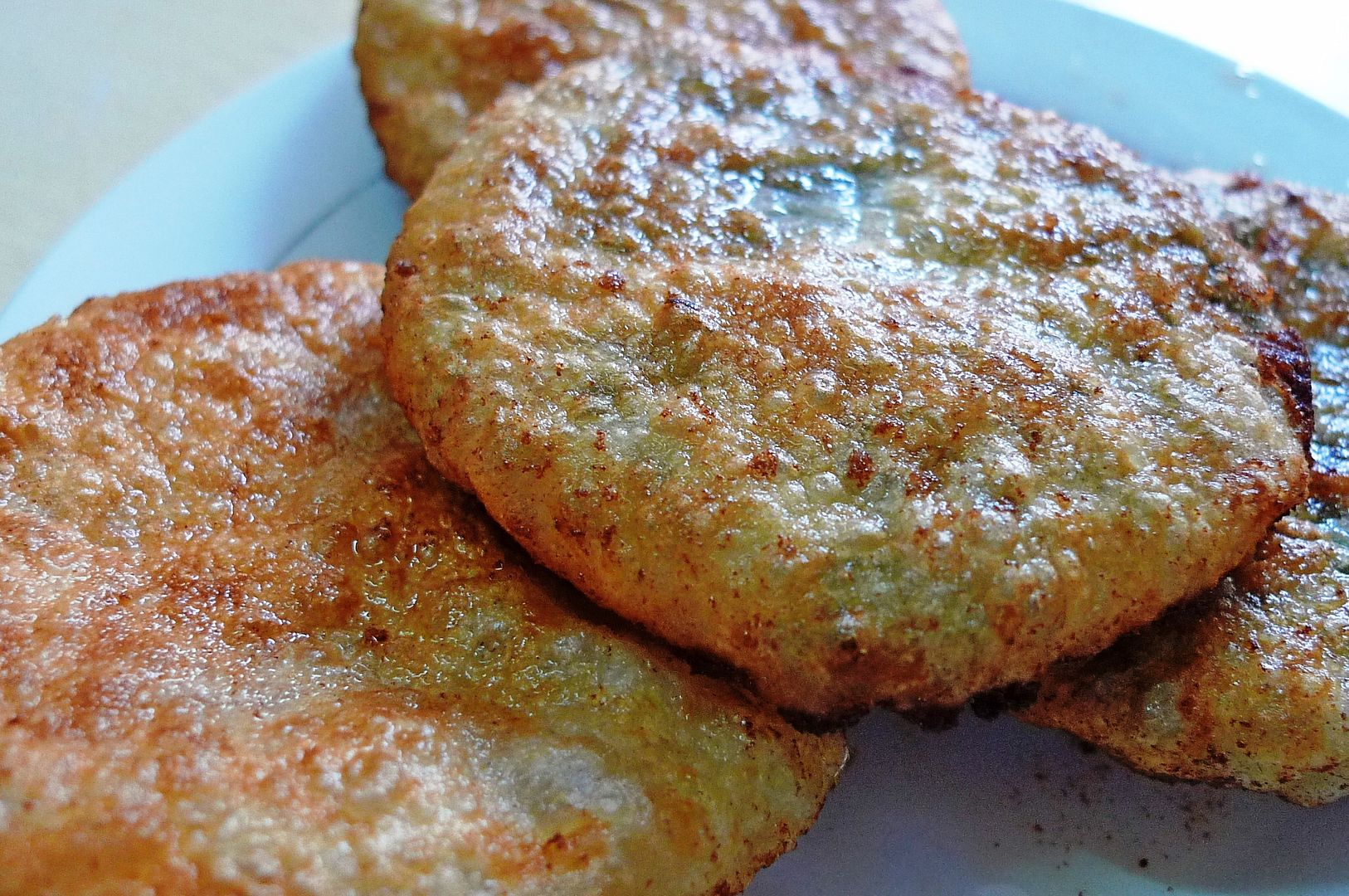 I ordered 4 pieces of fried pancakes for the price of 100 pesos (RM7). Two of which had chives fillings.
The other two had pork fillings.
Both were equally good! I would say they were actually the fried version of the steamed dumplings.
I almost ended up eating all 4 pieces of the fried pancakes because my pedicab driver was too full after having his fried rice! I had to force him to eat one of the pancakes as they were really filling.
It was a pity I was too full to try their other food items. If I ever visit Manila again, I will definitely drop by and try their
sinjiang
flavoured fried chicken and their home-made handiwork noodles!
Don't be fooled by the seemingly unattractive nondescript facade of Dong Bei Dumpling. Give it a try and you may be in for a pleasant surprise!
Coming Up Next : Exploring Binondo