My tour of historical
Intramuros
in
Manila
was about to come to an end. After visiting
Baluarte de San Diego
, my pedicab driver cum tour guide brought me to
Puerta Real
.
Surprisingly, I could not find any photos on Puerta Real in my camera. I guess I did not take any!
But I managed to take a photo of the entrance gate. Or is this part of
Revellin de Real de Bagumbayan
? I am not too sure! Any Filipino reading this can help me out here?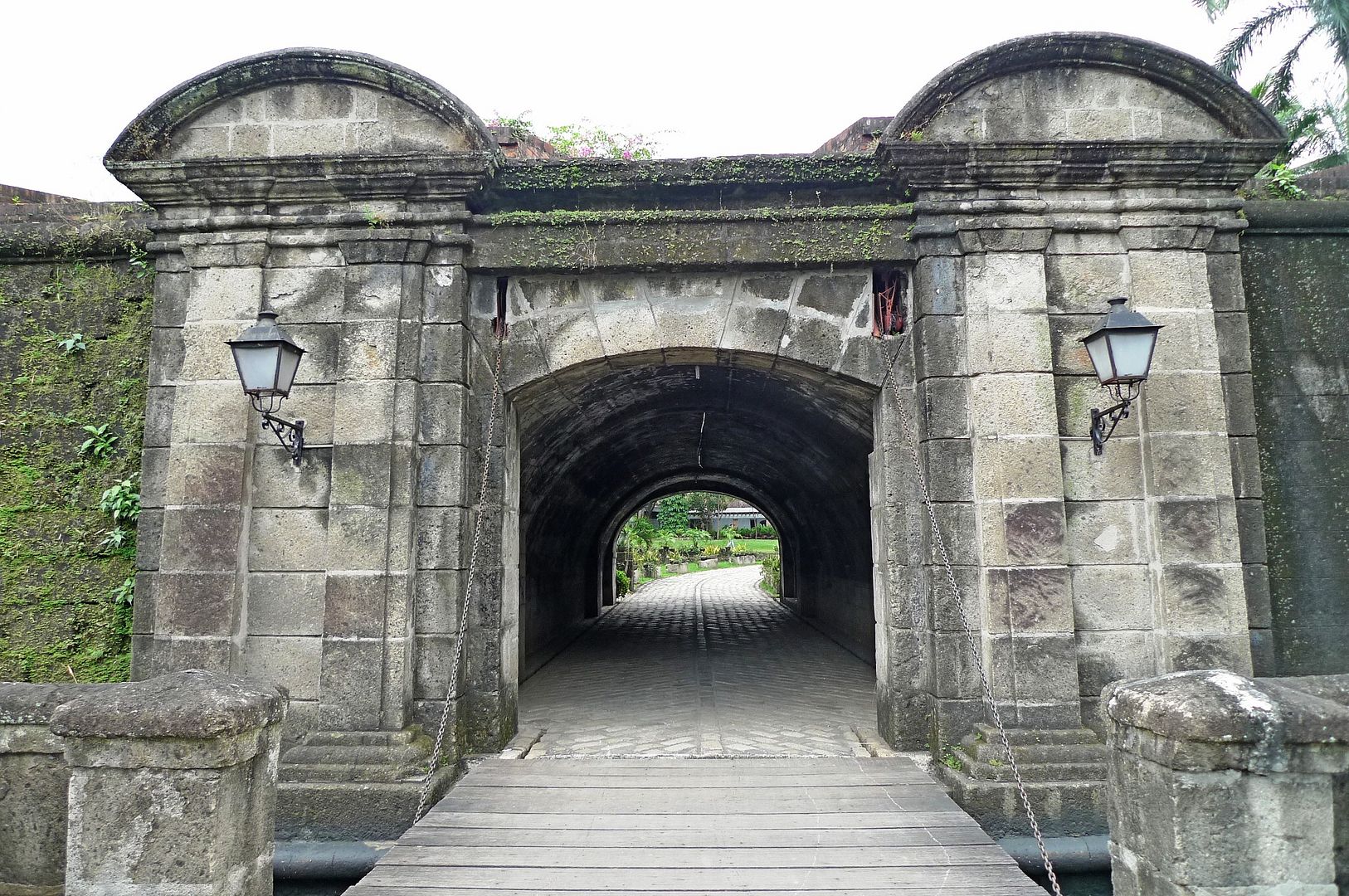 For more info on these two places, read
HERE
After that, we went to
Baluarte de San Andres
. Can you spot this Baluarte in this map below? Please click to enlarge. (Hint : It's on the right hand side of the map)
Map Of Intramuros
Before that, we passed by this building.
If I remember correctly, this is the newspaper company
Manila Bulletin
building. Any Filipino reading this please correct me if I am wrong - thank you!
At Baluarte de San Andres, I found a row of cannons!
I was glad that the cannons were preserved despite the Baluarte being damaged twice during the British siege of Manila in 1762 and the Battle of Manila in 1945.
There seemed to be a lot of students there that day. Not surprising since this place was near to the
Manila High School
.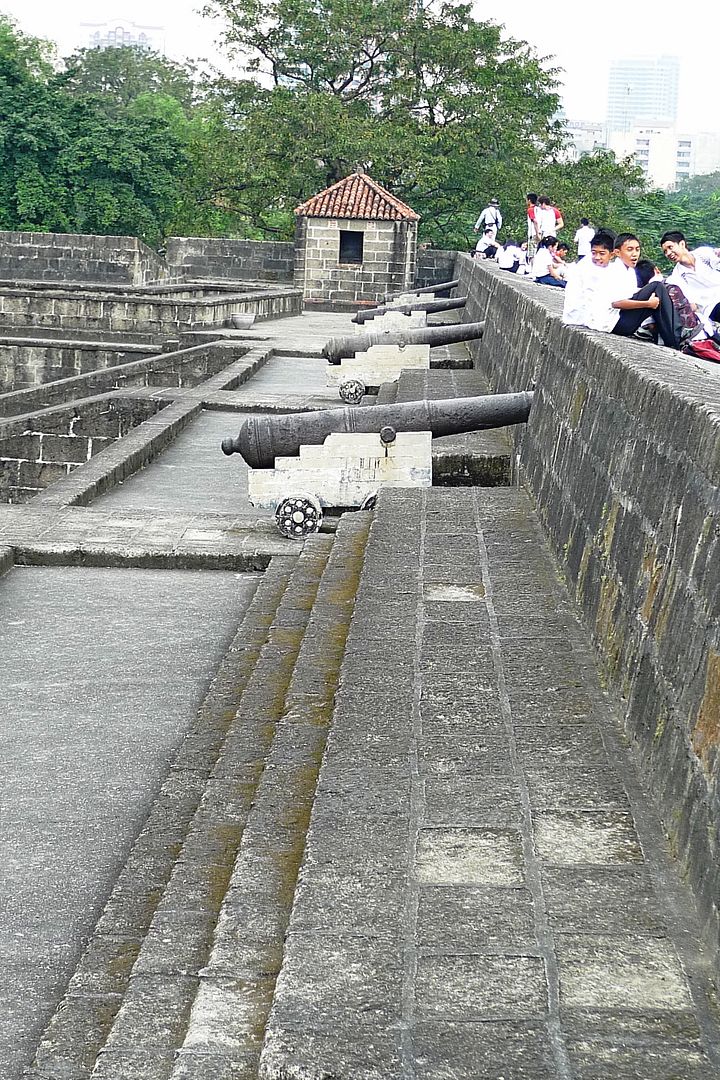 I did not hesitate to sit on one of the cannons and ask my tour guide to take a picture of me! Haha!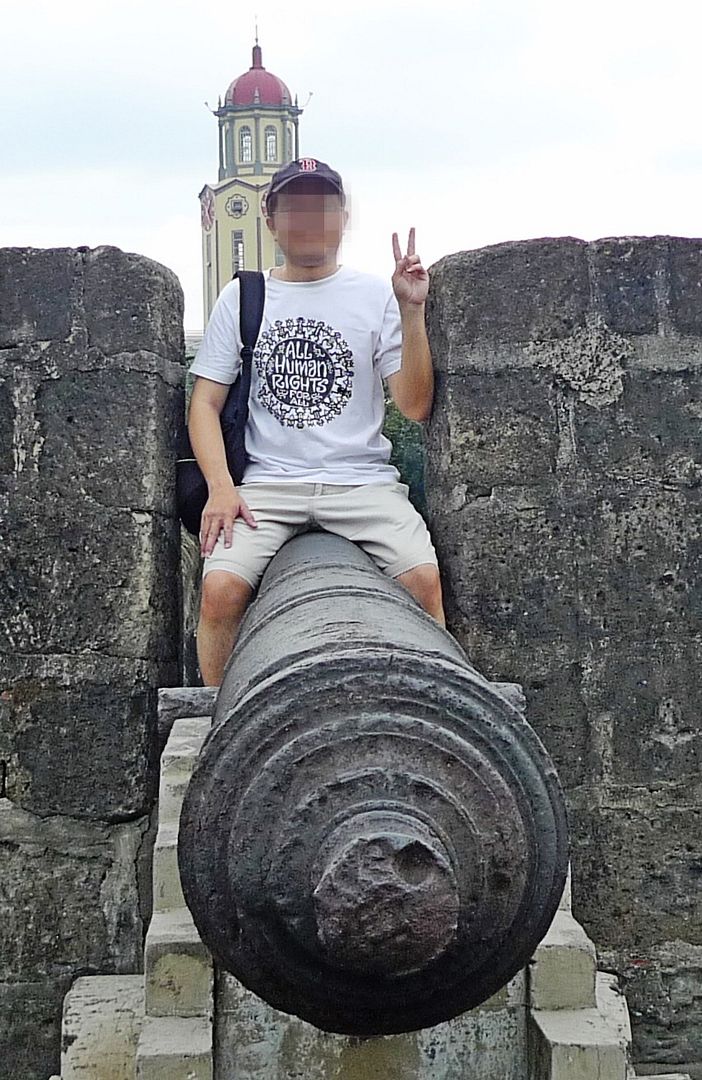 After that, my driver brought me to
Baluarte de Dilao
and
Puerta del Parian
but I did not enter both as it was already past lunch time and I was starting to get hungry!
I decided to just drop by another site with cannons at
Baluarte de San Gabriel
.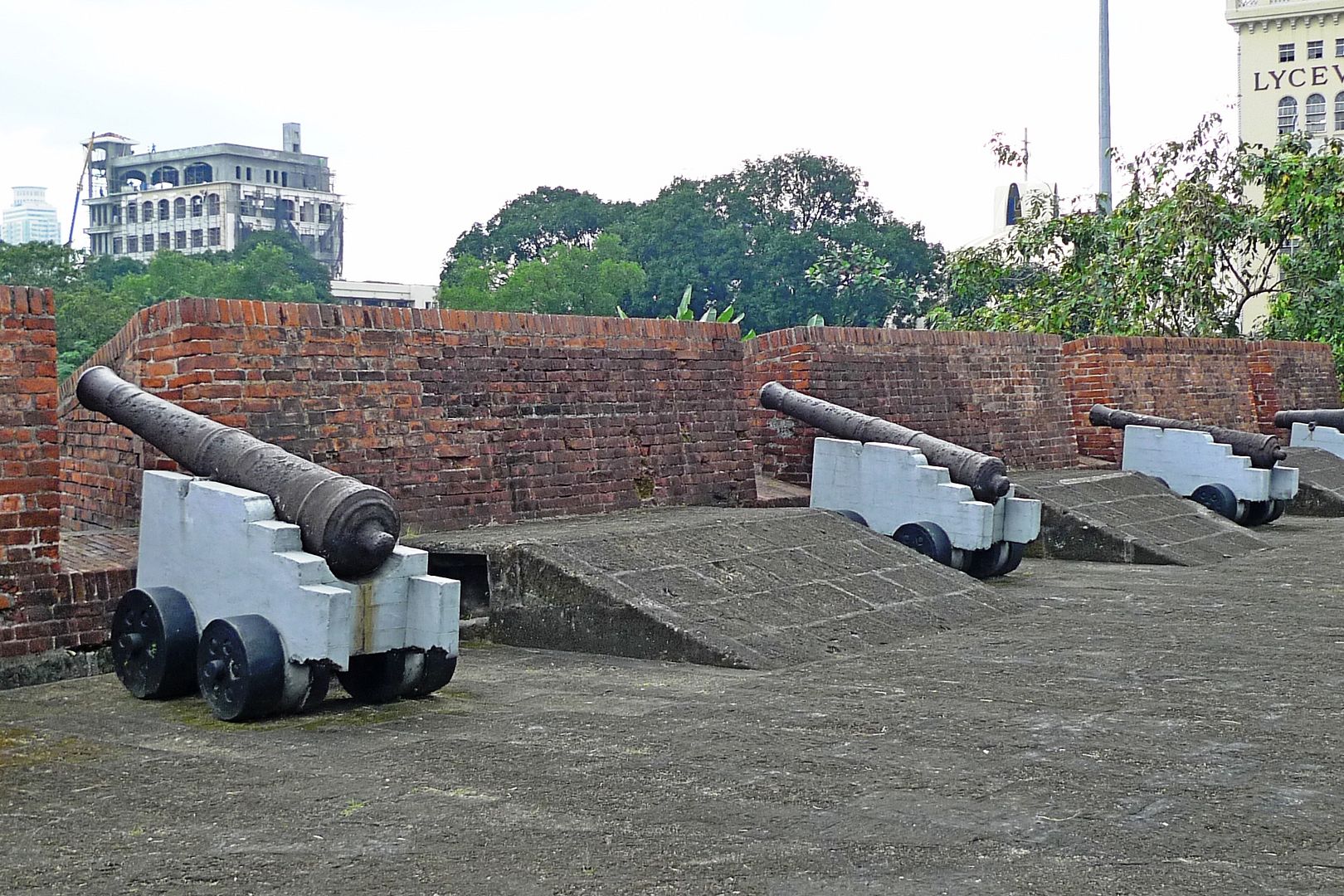 This Baluarte was supposed to be the most important defence in the North of Intramuros protecting the Pasig riverside in the olden days.
OK, that was enough cannons for me in one day! It's time to get out of Intramuros!
Before leaving, I passed by this building called the
Aduana
.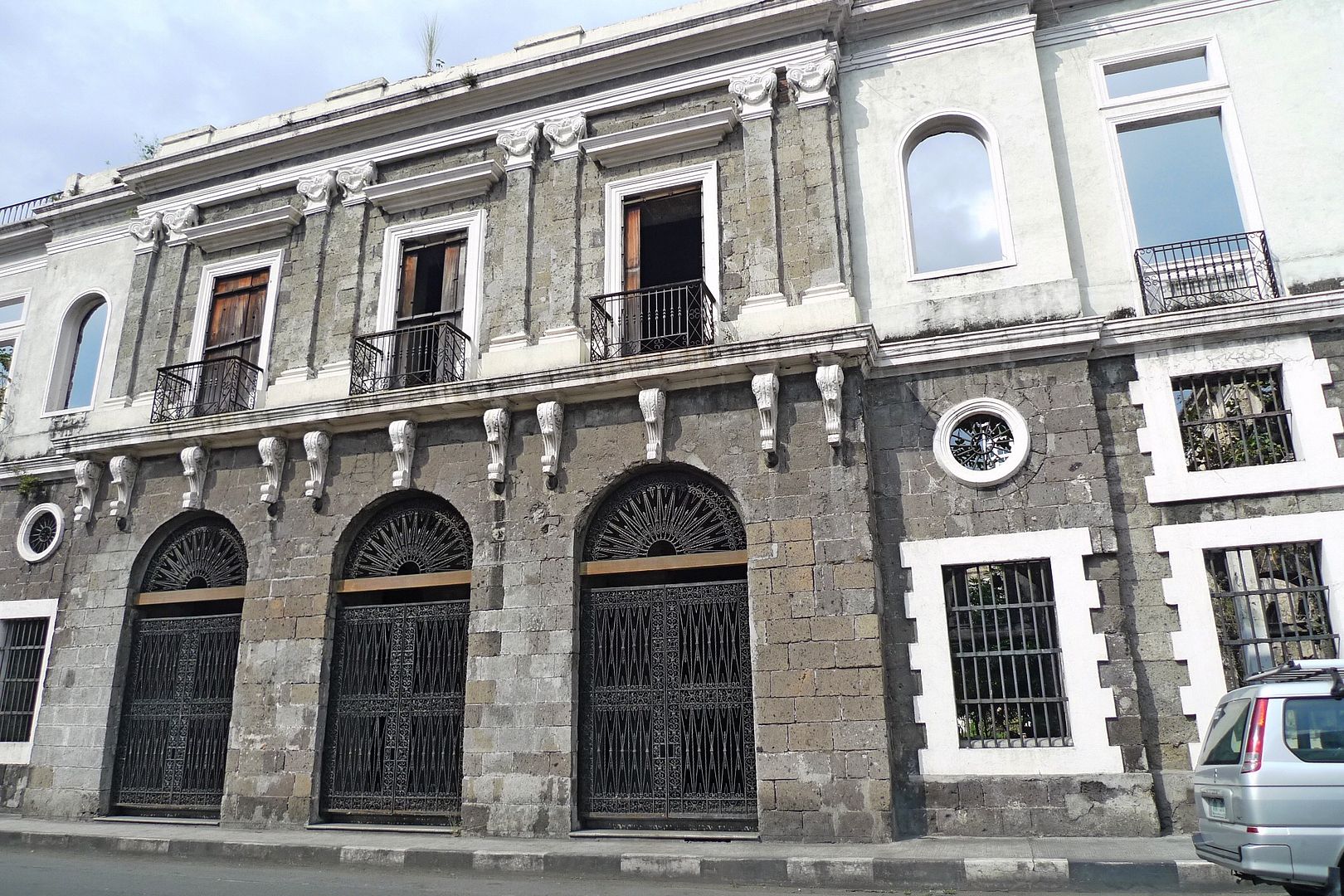 Built in 1823 by a Spanish engineer, the Aduana served as a Customs office for the Spanish colonial Government. Damaged and restored a few times since then, this building is either currently housing the National Archives or will be housing it in the near future.
More information can be found
HERE
.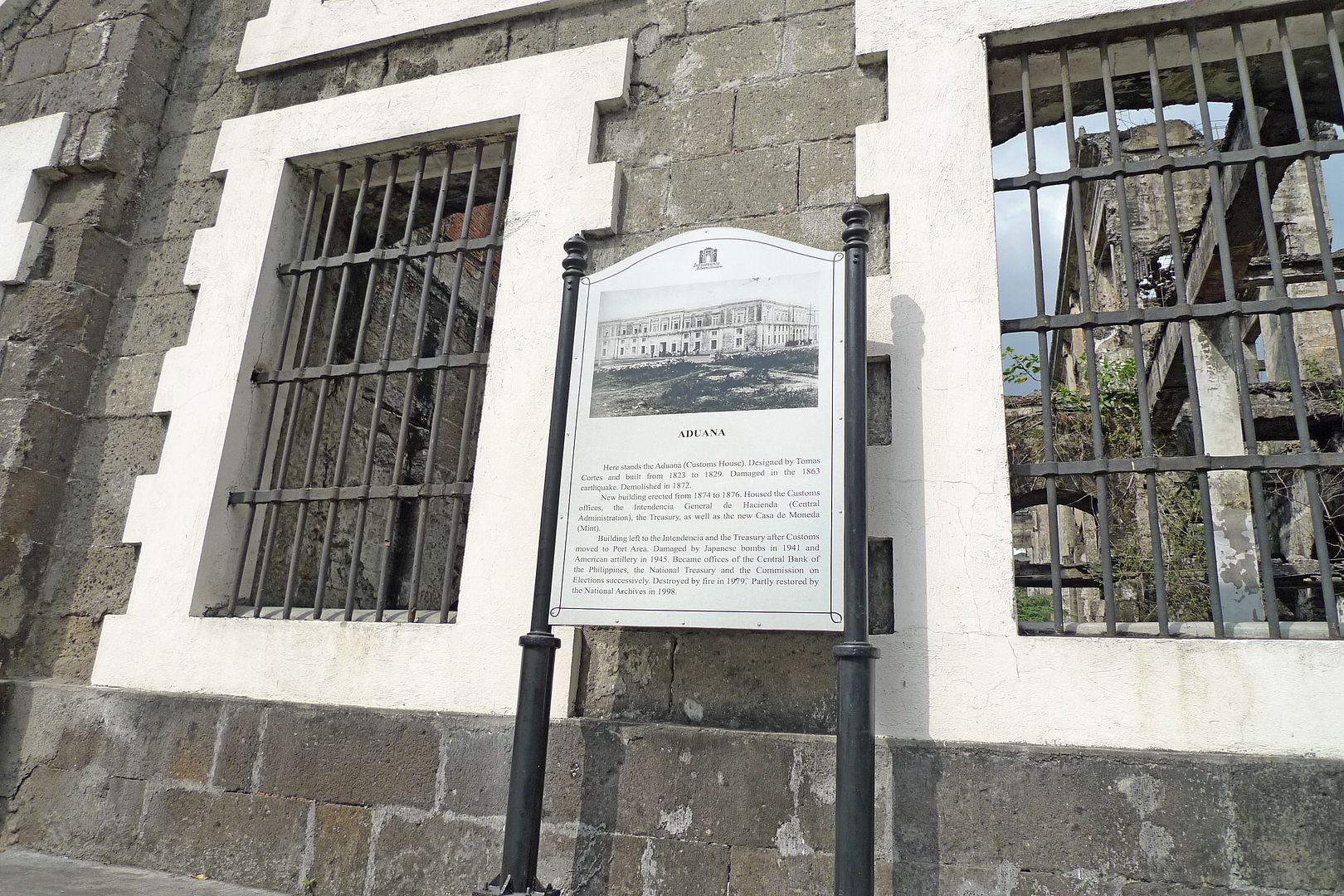 Believe it or not, I spent close to 3 hours touring the whole of Intramuros and I did not even visit every nook and corner of the historical walled city! That would probably take a whole day I guess!
I was however, in a generous mood and decided to treat my pedicab driver cum tour guide to lunch. That is, if he could bring me to Binondo, Manila's Chinatown on his pedicab!
He agreed almost immediately and I was soon on my way crossing the Pasig River via the Jones Bridge to Binondo. (Look at the map above to locate Jones Bridge)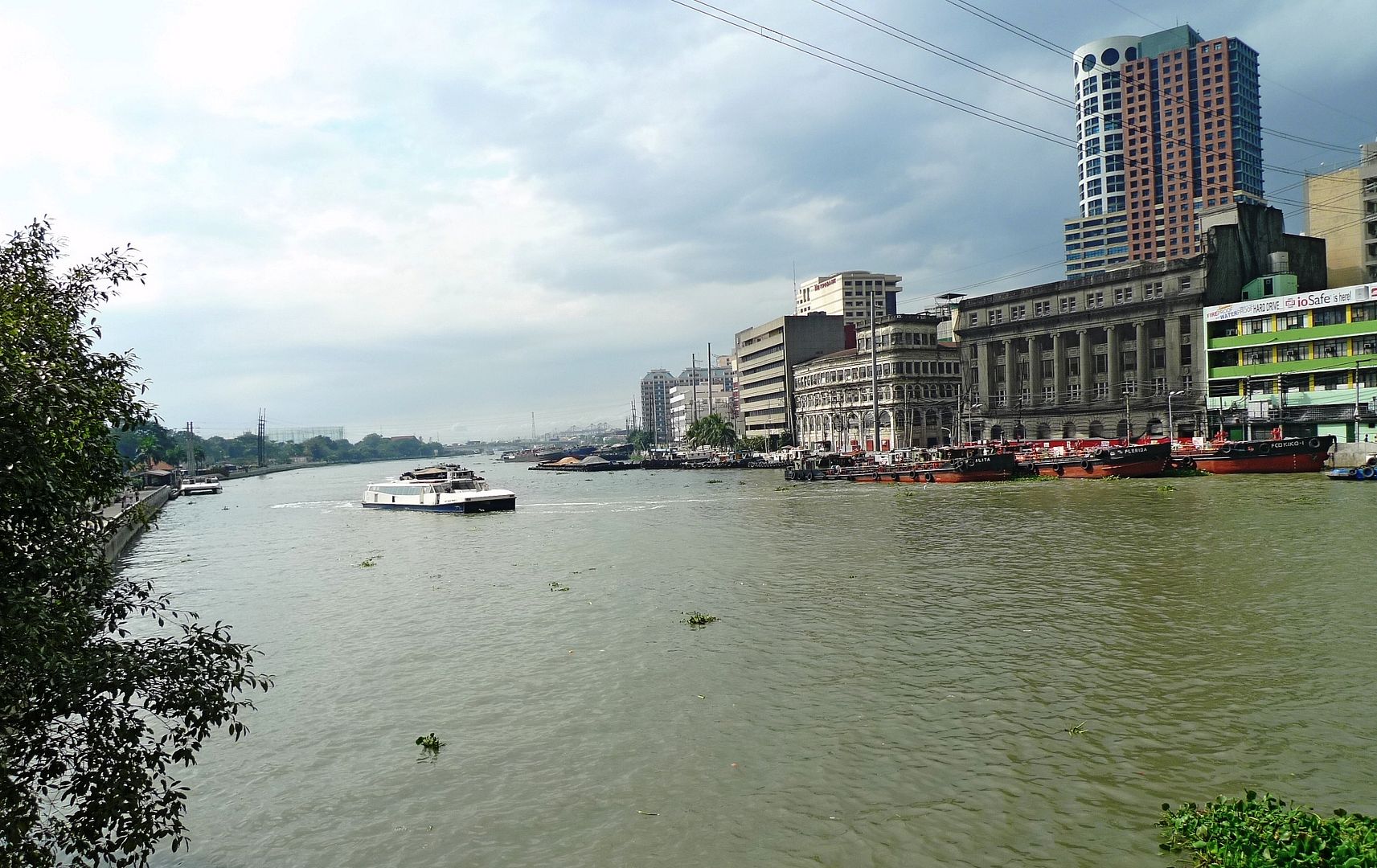 About 15 minutes later, I found myself in Binondo, Manila's famous Chinatown.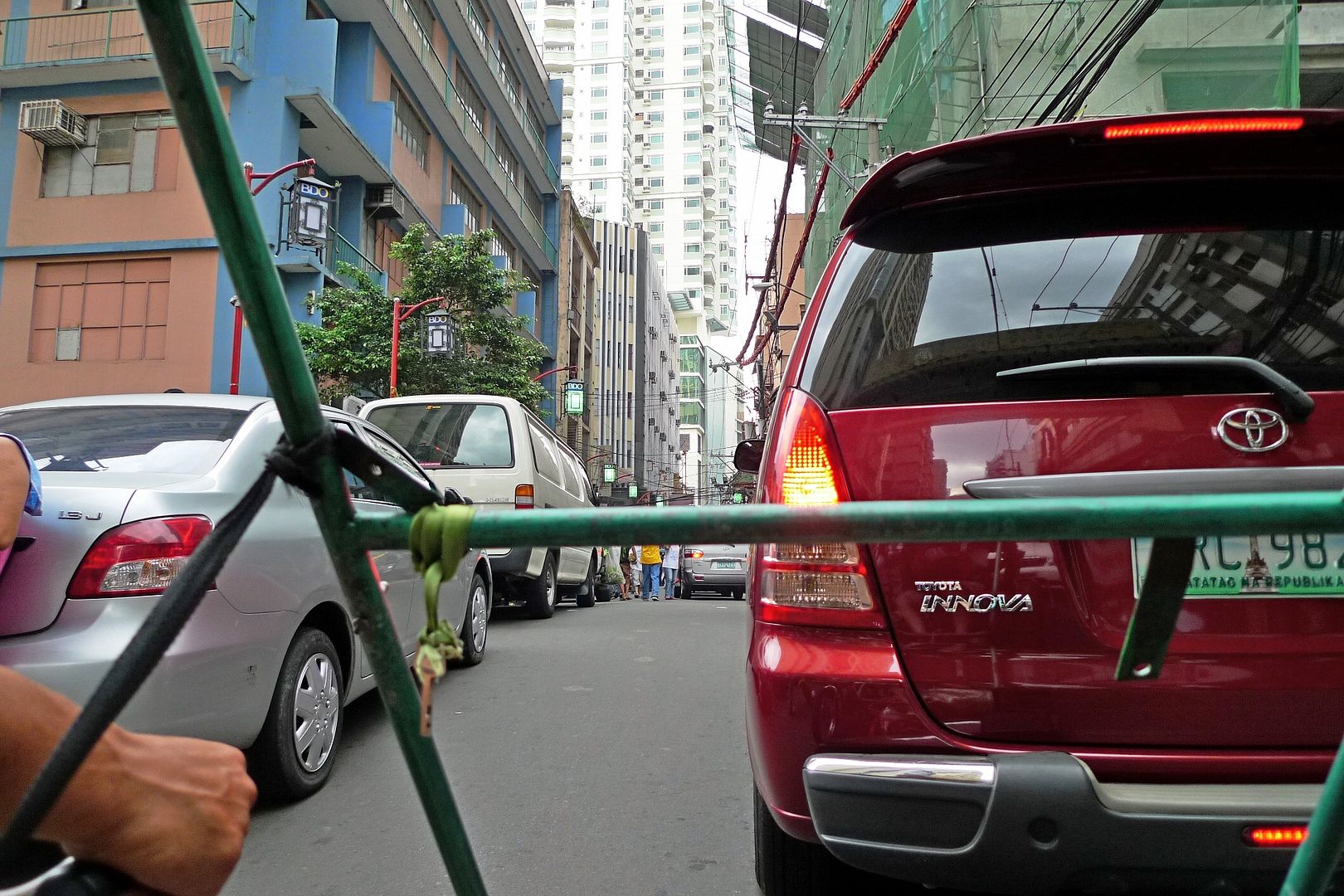 So what did my driver and I ate in Binondo? Well, you will soon find that out in my next post coming right up!