On our 2nd day in Guilin,
Jam
, his friend and I visited Daxu Ancient Town (大圩古镇) which is located about 15km southwest of Guilin city on the eastern bank of Li River.
We reached the Guilin Bus Terminal at about 9.30am to board a bus to Daxu. Here we were approached by a local guide who tried to convince us that there was nothing much to see in Daxu and recommended other destinations instead.
As I was not fluent in Mandarin, I let Jam did all the talking. Luckily, he was adamant about going to Daxu and was not influenced by the guide.
While walking towards our bus, we came across this young lady squatting at the sidewalk.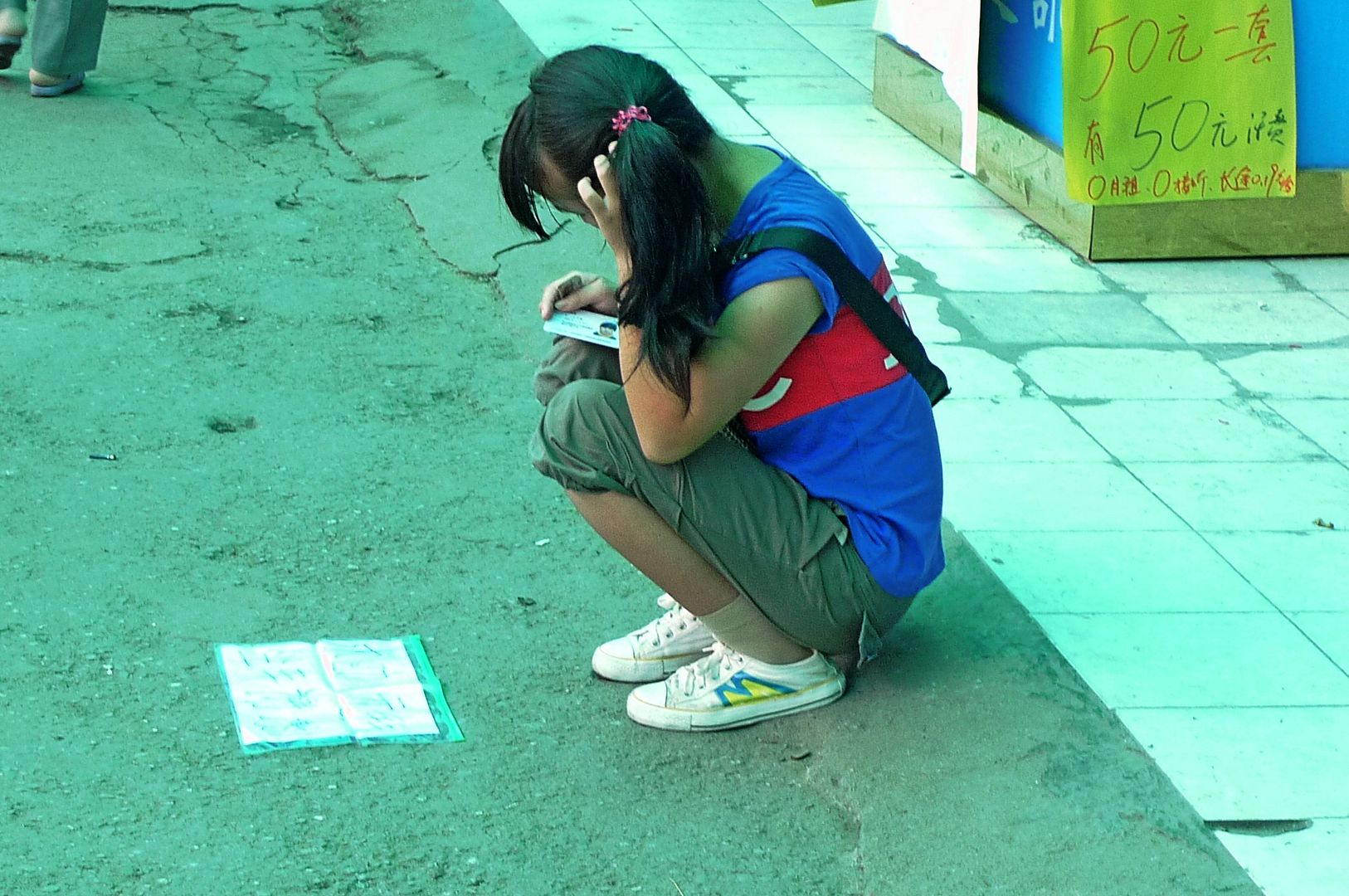 There were writings on the paper in front of her requesting for donation of 6 yuan for bus fare. I was like, what?! Did she really need to beg for money for a ride home?
I could not believe my eyes when Jam's kind-hearted friend actually gave her 6 yuan but guess what? After taking the money, she continued to squat there! Now if that's not a scam, I don't know what is!
Anyway, we boarded our bus and arrived at Daxu about an hour later. We were dropped off at Daxu new town area and had to walk about 5 minutes to reach the ancient town.
It was quite a sight to see ancient buildings with their unique architectural designs lining up both side of the street.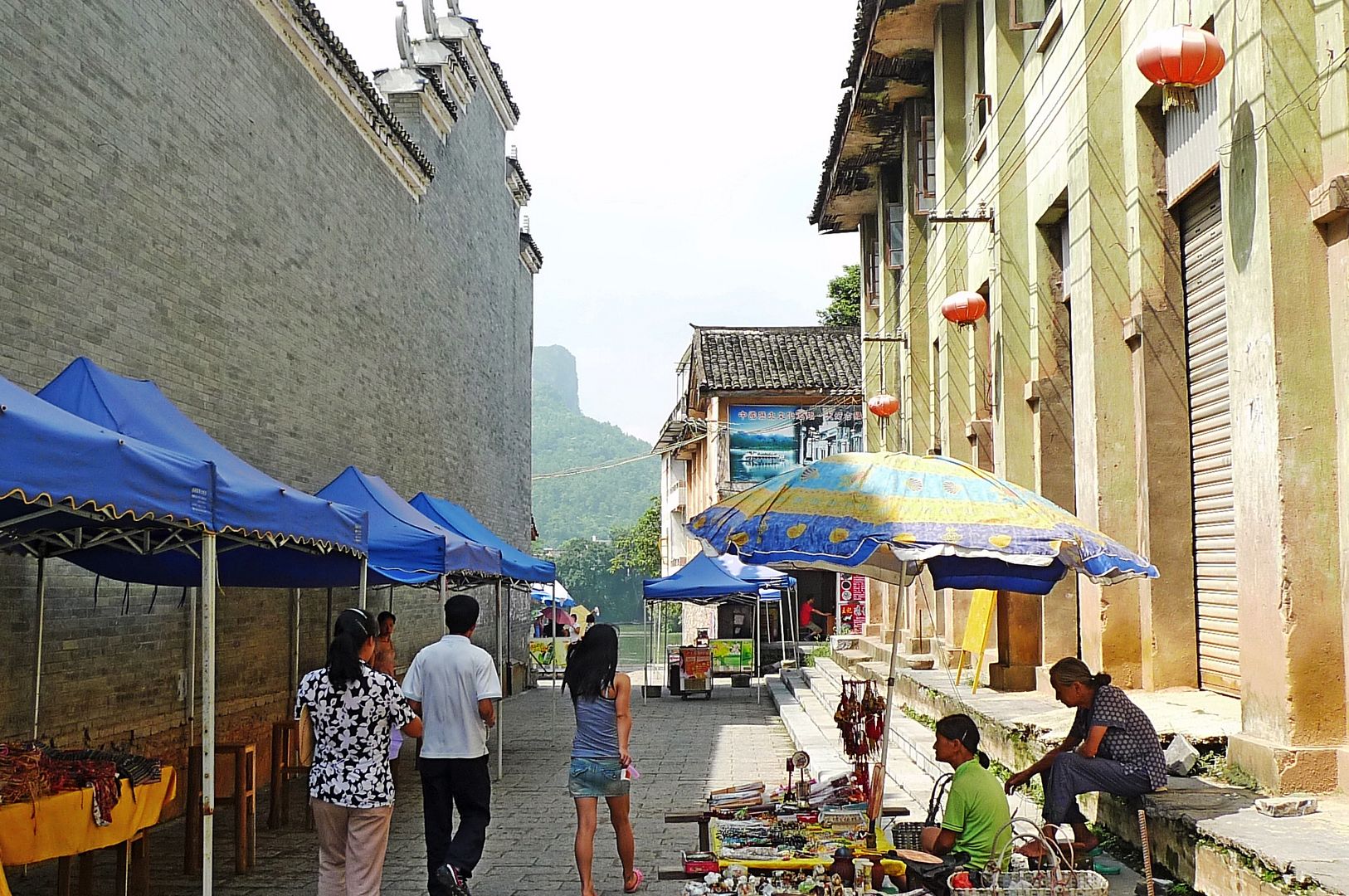 Look at these unique carvings at the rooftop! I was thrilled to see them!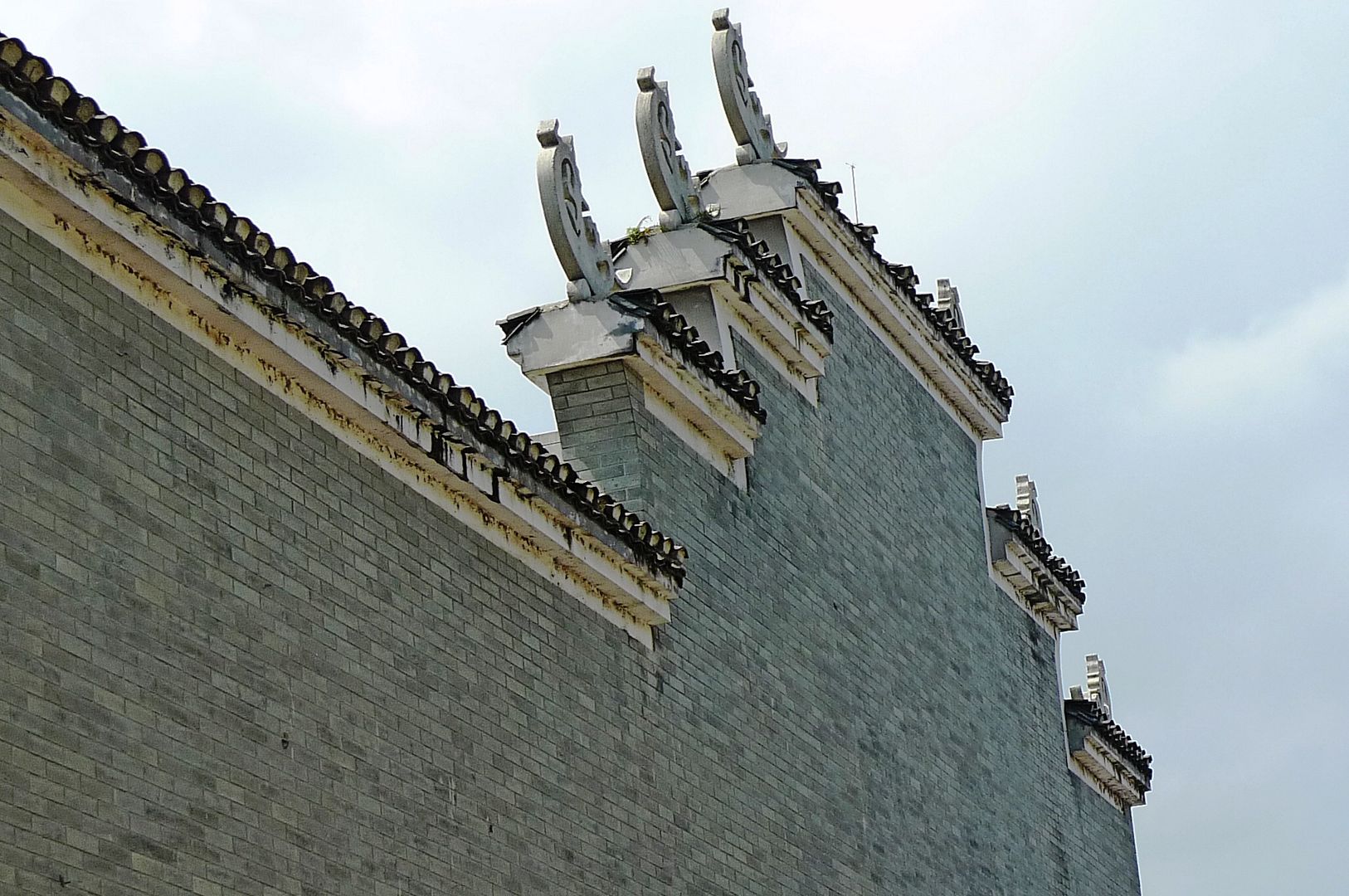 There were also many stalls selling handicrafts, food and souvenirs.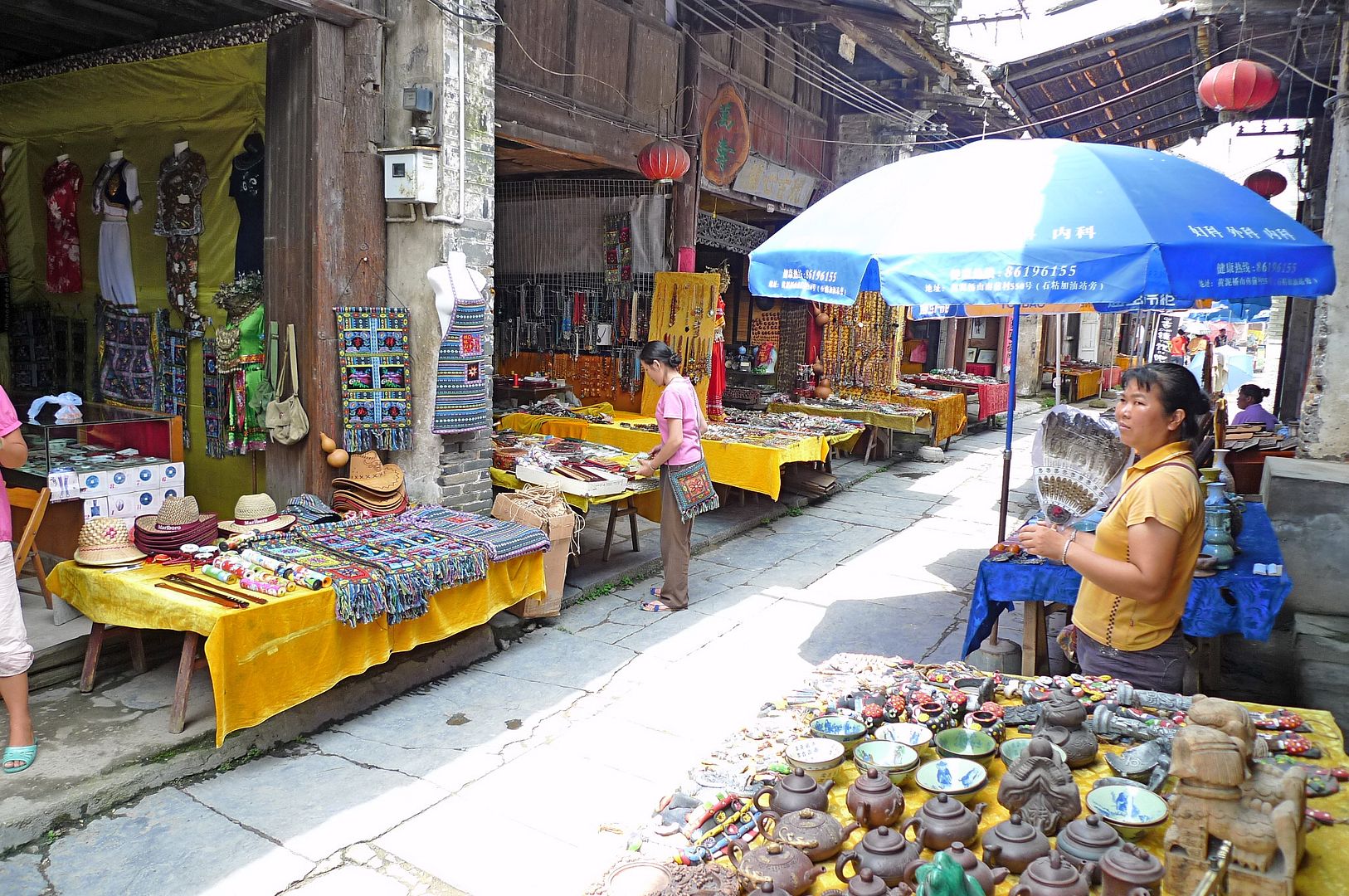 I did not buy anything here.
Except for some beautiful Chinese paintings from this shop!
This is one of the paintings I bought for 10 yuan straight from the artist himself! Nice?
If not mistaken, I have passed this painting to one of the winners of a contest I organized last year!
Now what did they have here? Chicken eggs and quail eggs?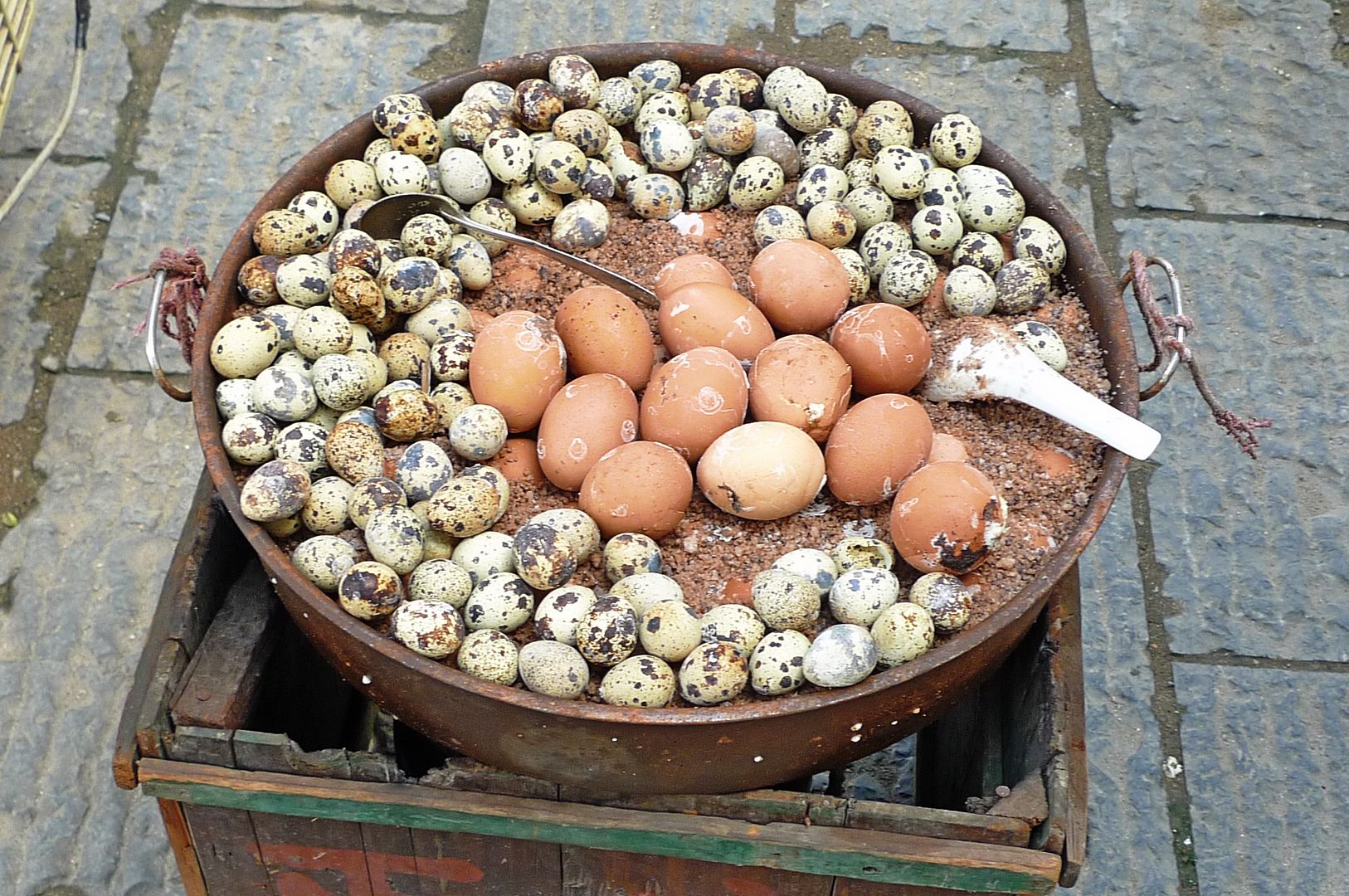 No I did not buy any of those eggs! Haha!
There is a temple in this ancient town called Longevity Temple. Can you see the dragon carvings on the two red pillars? Oops! Could not really capture the whole dragon on the right pillar!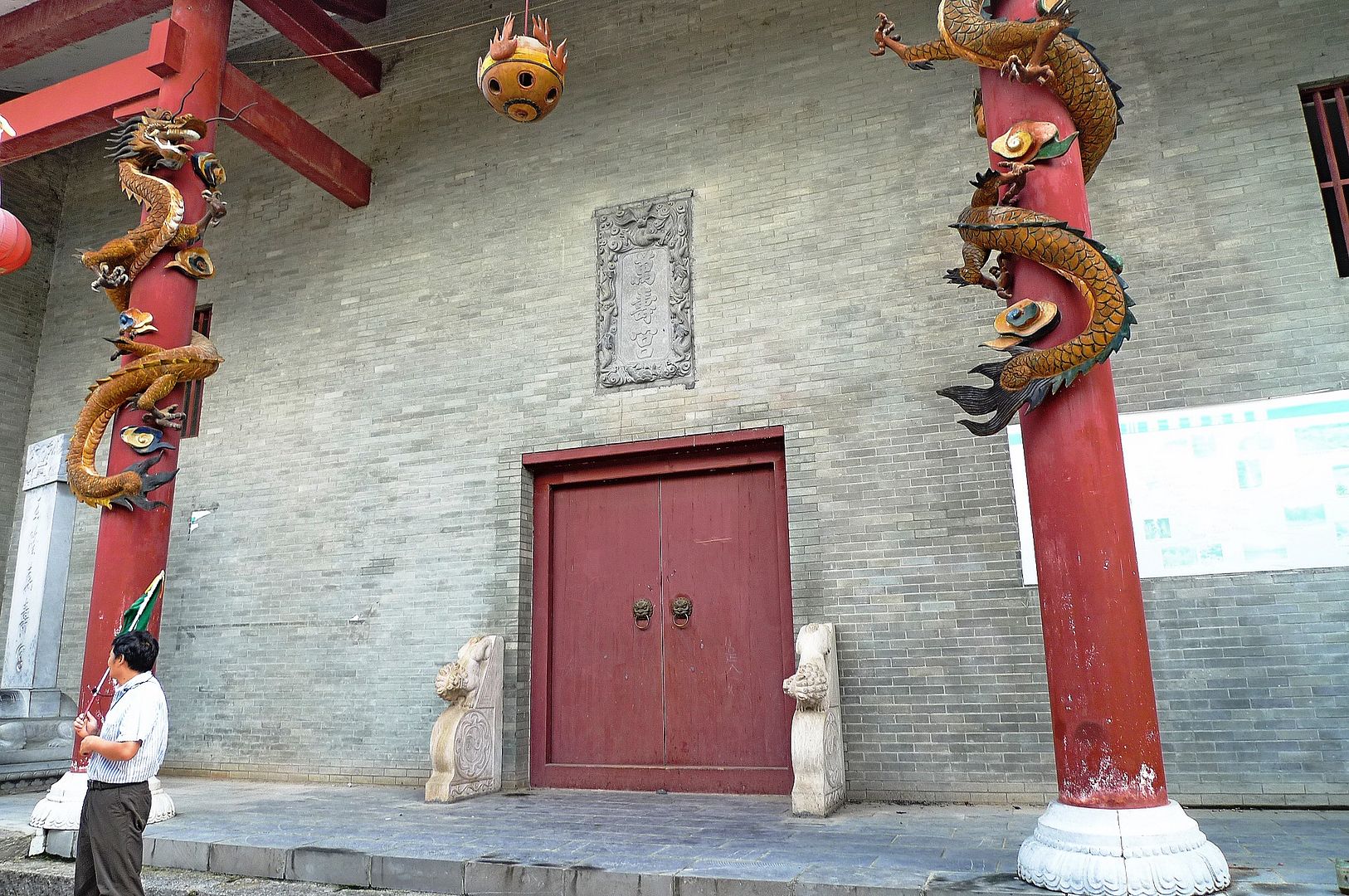 While we were there, a group of Japanese tourists were also there admiring the temple!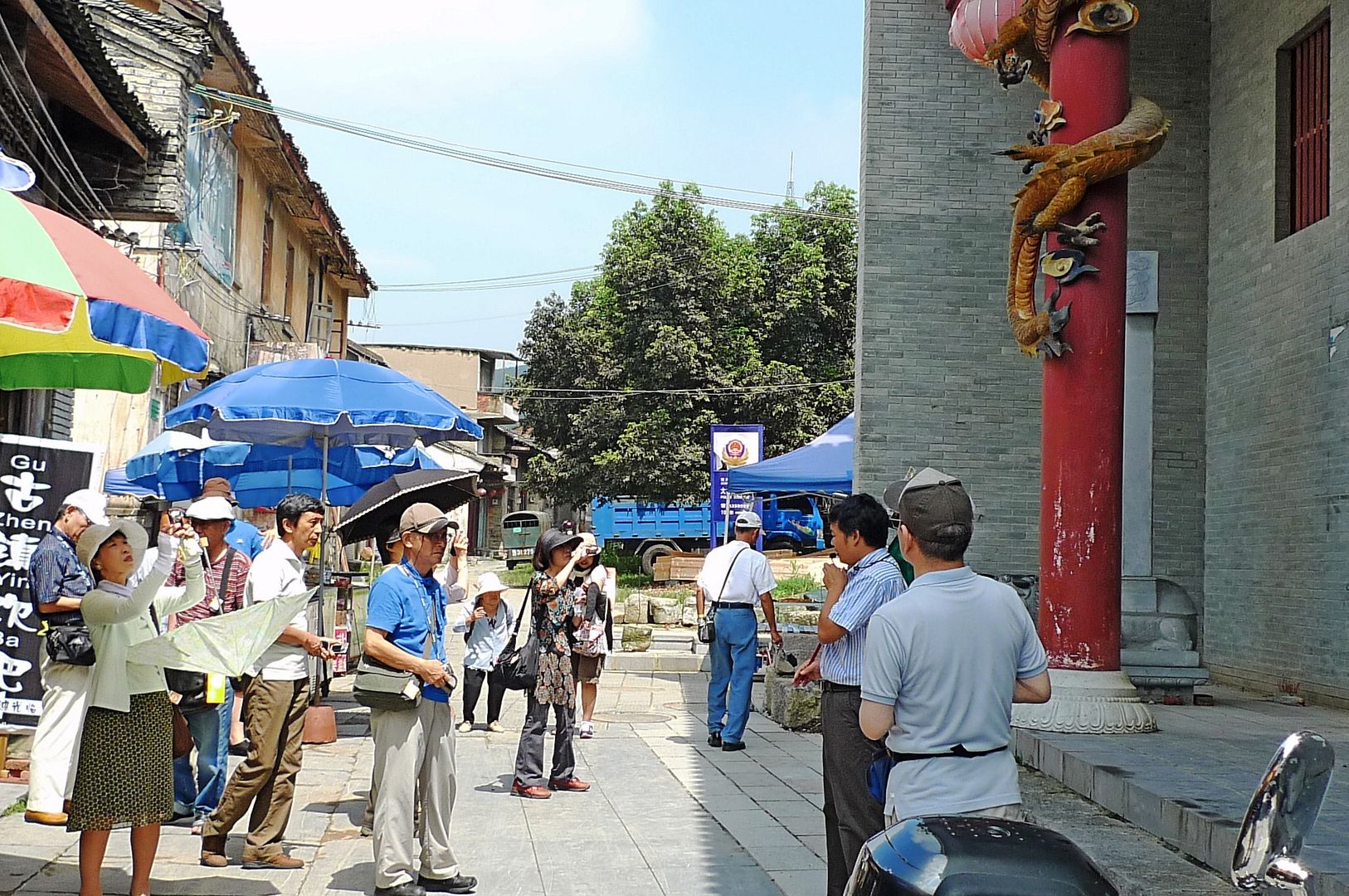 Hmmm, these ancient buildings look better in sepia right? See the strange looking vehicle below? I don't even know what you call it!
They like to hang red lanterns outside the buildings.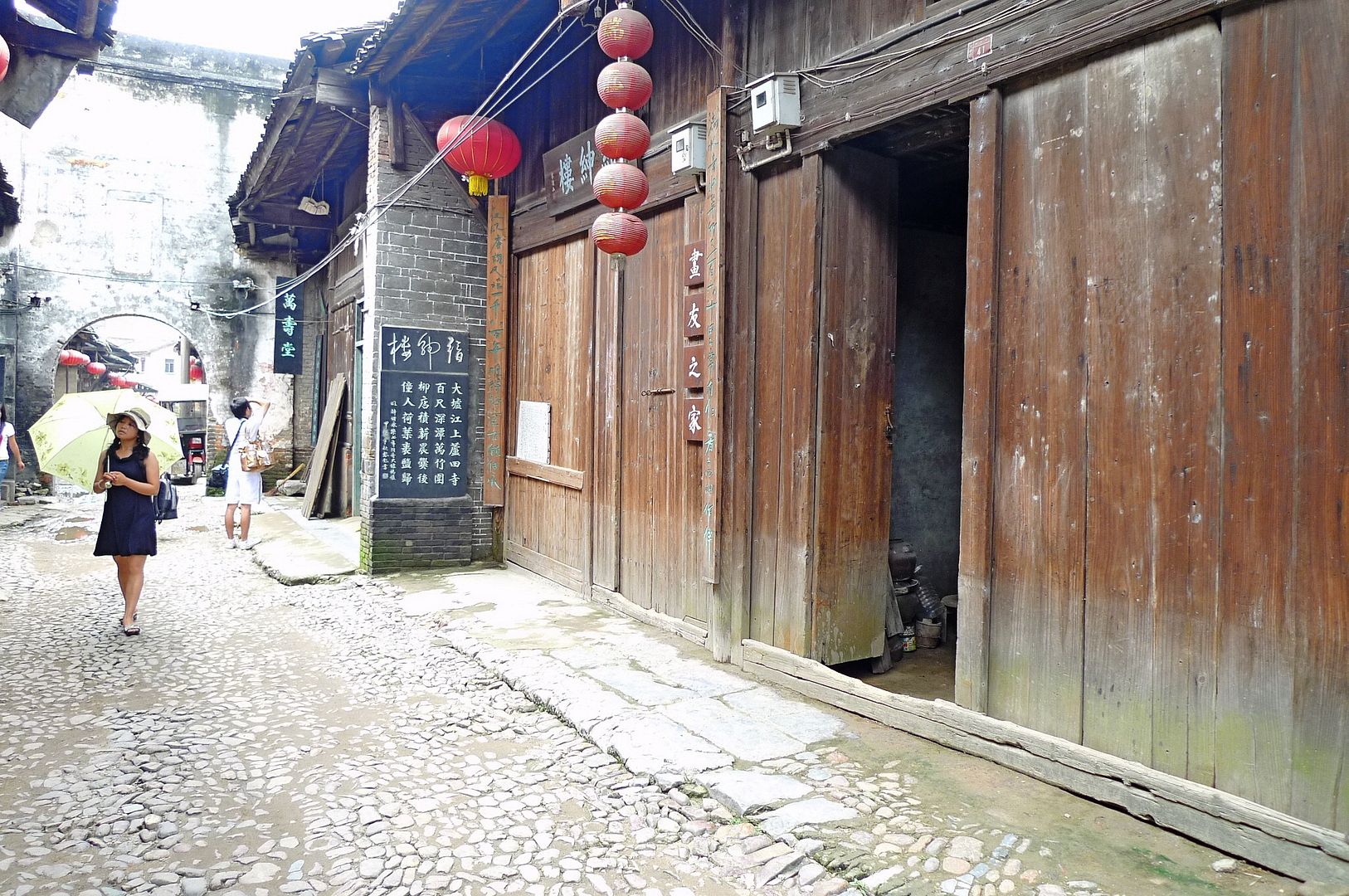 Rows and rows of red lanterns lining the street outside each house.
Coming up in Part 2 : Stepping on the famous Longevity Bridge and How I was scolded by an old lady!