Remember I told you that I saw an UFO during my cab ride from the Kuala Terengganu airport to Lake Kenyir? If not, read
HERE
.
Well, I actually saw another UFO on the way back from Lake Kenyir. And I even successfully took a photo of it!
NOW PLEASE DO NOT SCROLL DOWN for that photo!!!!
Enjoy reading about my last day at Lake Kenyir first or you shall miss all the fun! Haha!
After enjoying ourselves at
Herbal Island
and
Saok Waterfall
, we took the speedboat back to our hotel. On the way, we passed by the infamous Dead Trees of Lake Kenyir.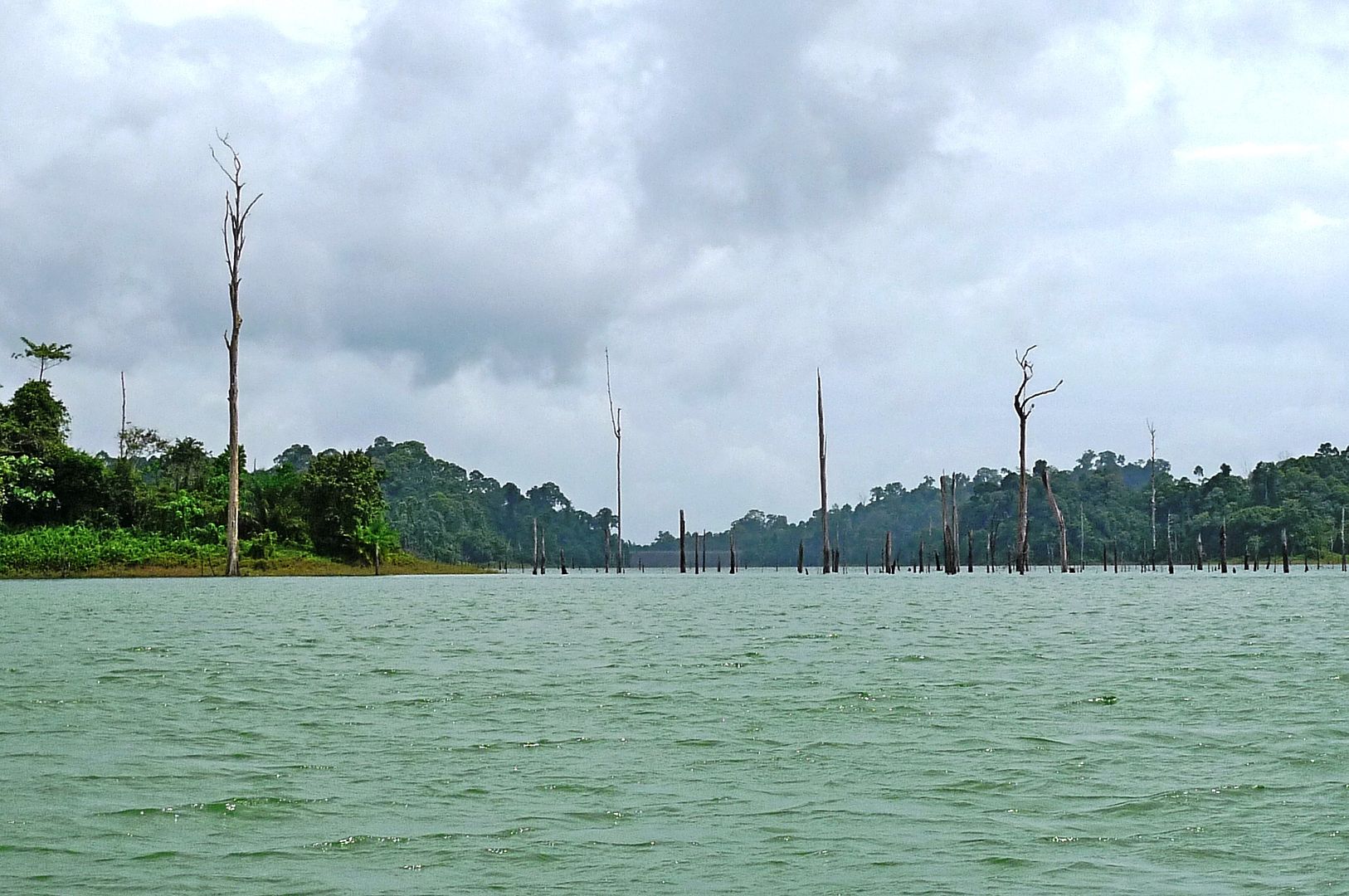 Our tour guide told us that they could not bring us any closer to the dead trees as the trees would damage the boat. Luckily, me and my friend
visited the dead trees up close and personal
on our own the day before so it was OK.
From the boat, we could see numerous chalets by the lake front.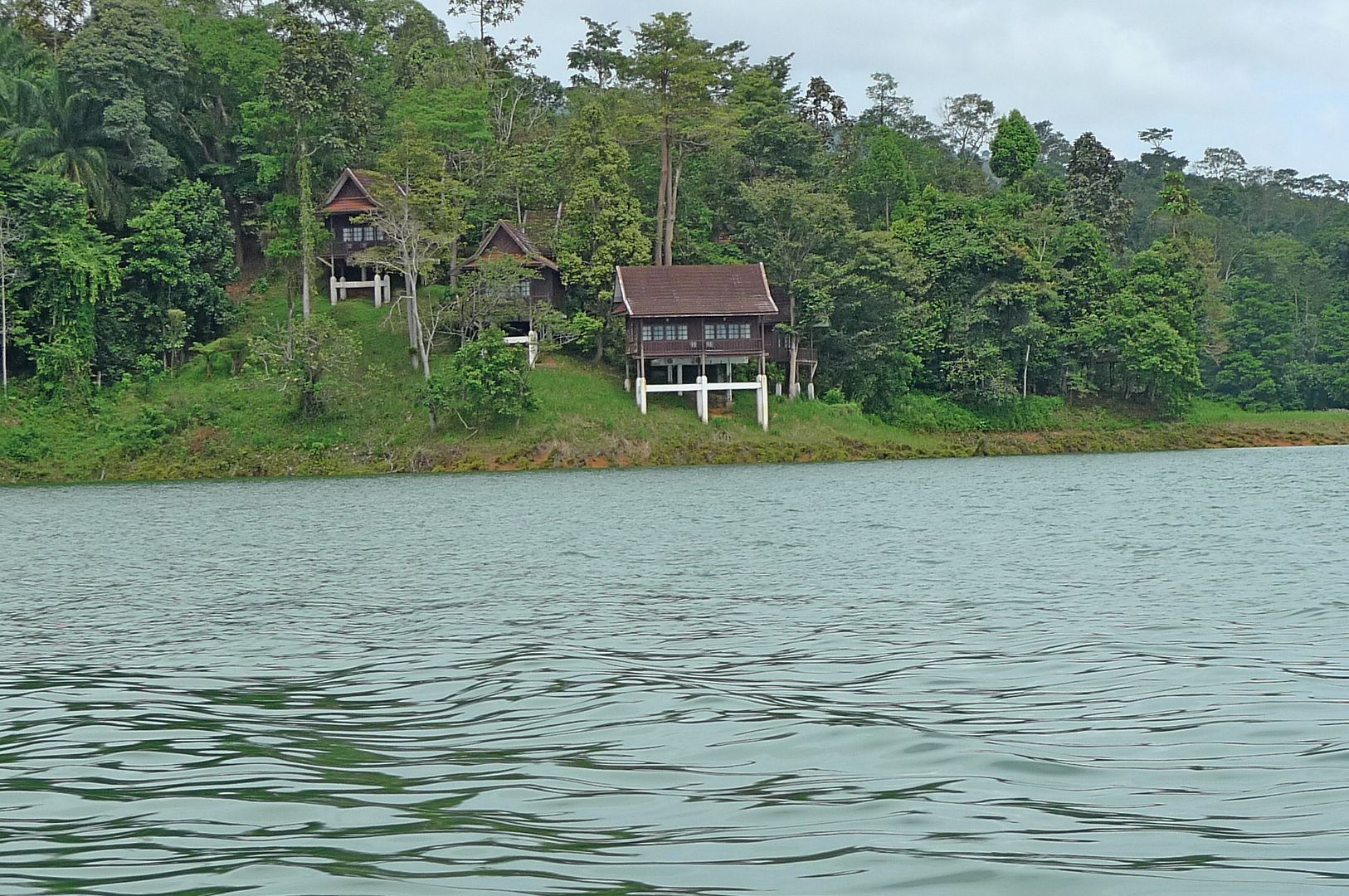 Oh! And we spotted the
Lake Kenyir Resort And Spa
main building too! See that balcony where we
ate our breakfast
overlooking the beautiful Lake Kenyir? Well, now we were on Lake Kenyir looking right back! Haha!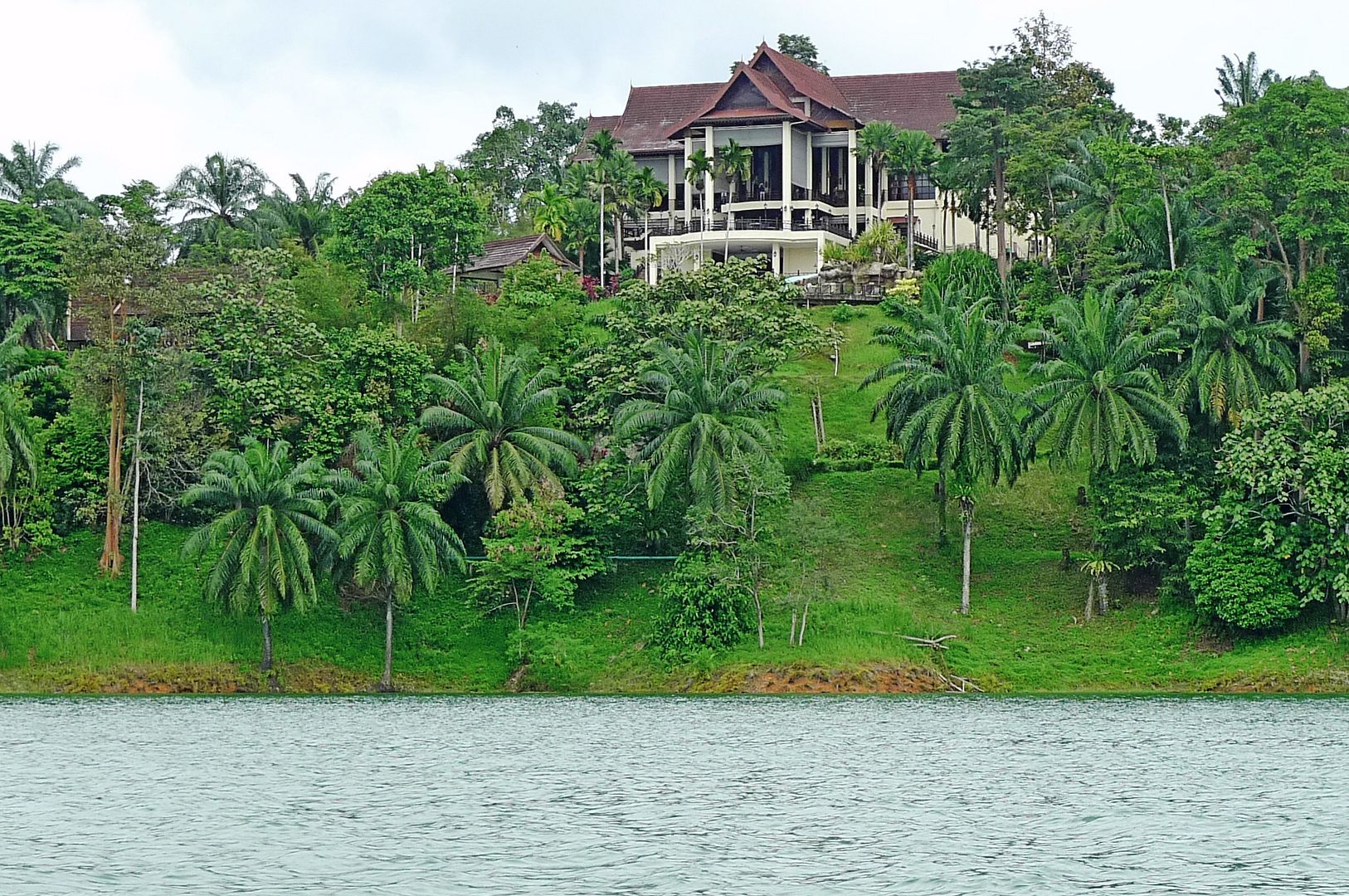 See that smaller building below the Resort's main building? That's where we would be heading to once we reached land!
That's the
Ulik Mayang Spa
where we would be having our sauna and massage!
I was so looking forward to this massage as my friend and I had a nice body scrub and massage there the day before and we loved it! Read about it
HERE
So immediately after we reached land, we went straight there.
We went for the sauna first. This is how the sauna box looked like.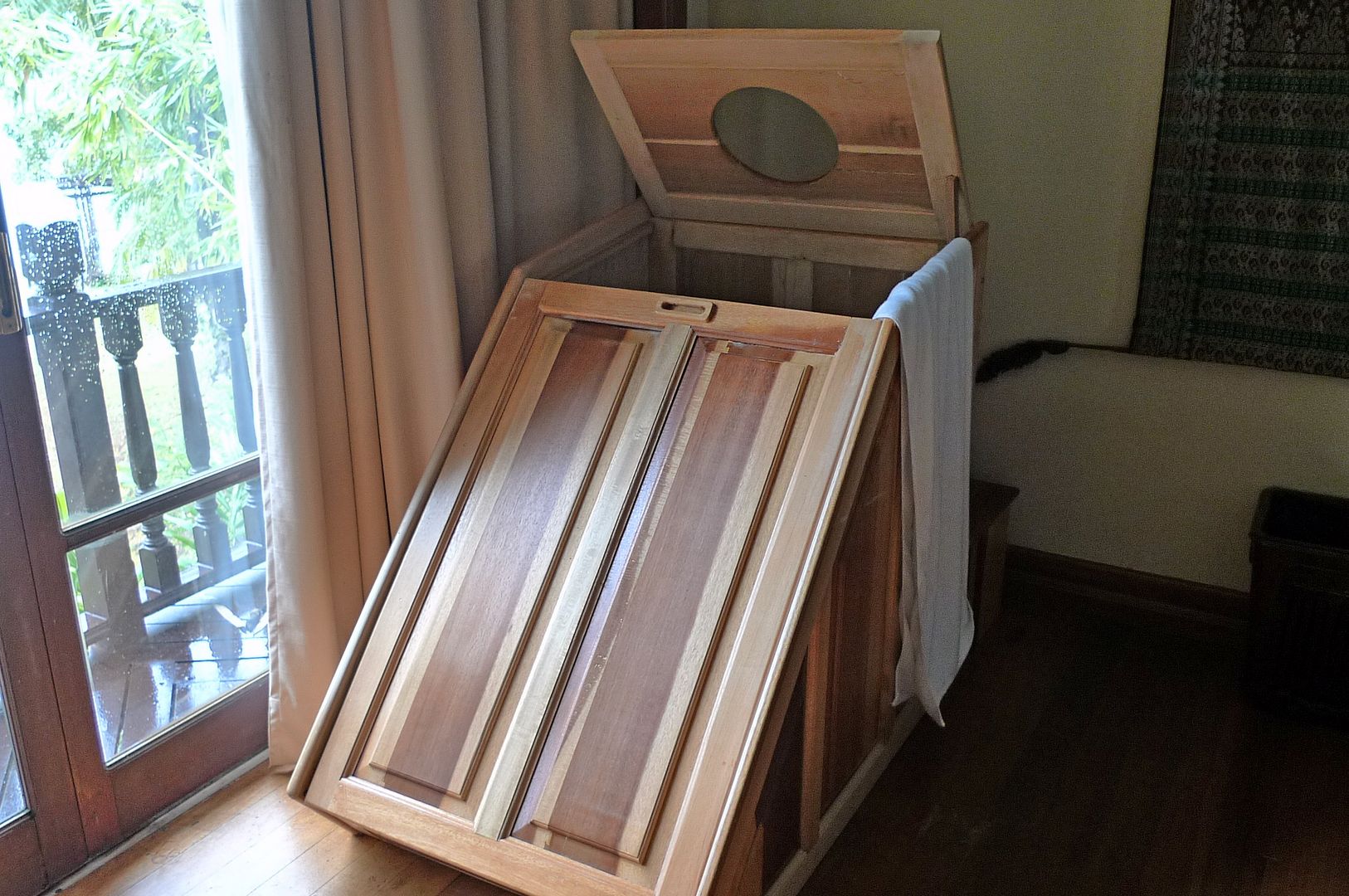 That is for one person, not two! There were two sauna boxes. So we did not share the same sauna box if that's what you think! Haha!
This is how the interior of the sauna box looks like.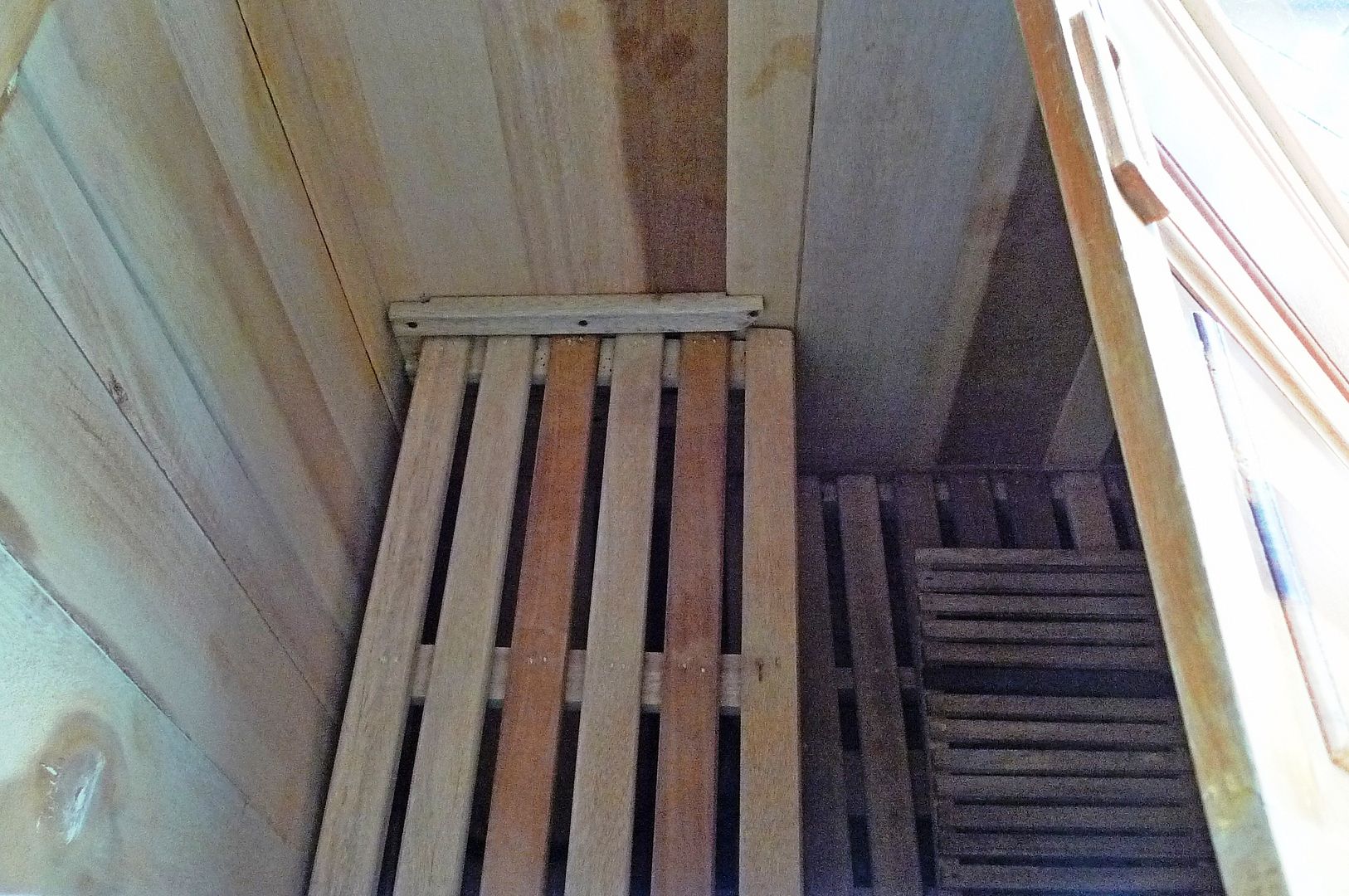 We were supposed to sit inside that sauna box for 30 minutes, but we both found it unbearably hot and uncomfortable! So before even 15 minutes were up, we called the staffs to cut short our sauna and do a longer back massage instead. Luckily they agreed to our request!
Before the massage, we were given a choice of four different types of oil. We both chose the lemongrass oil.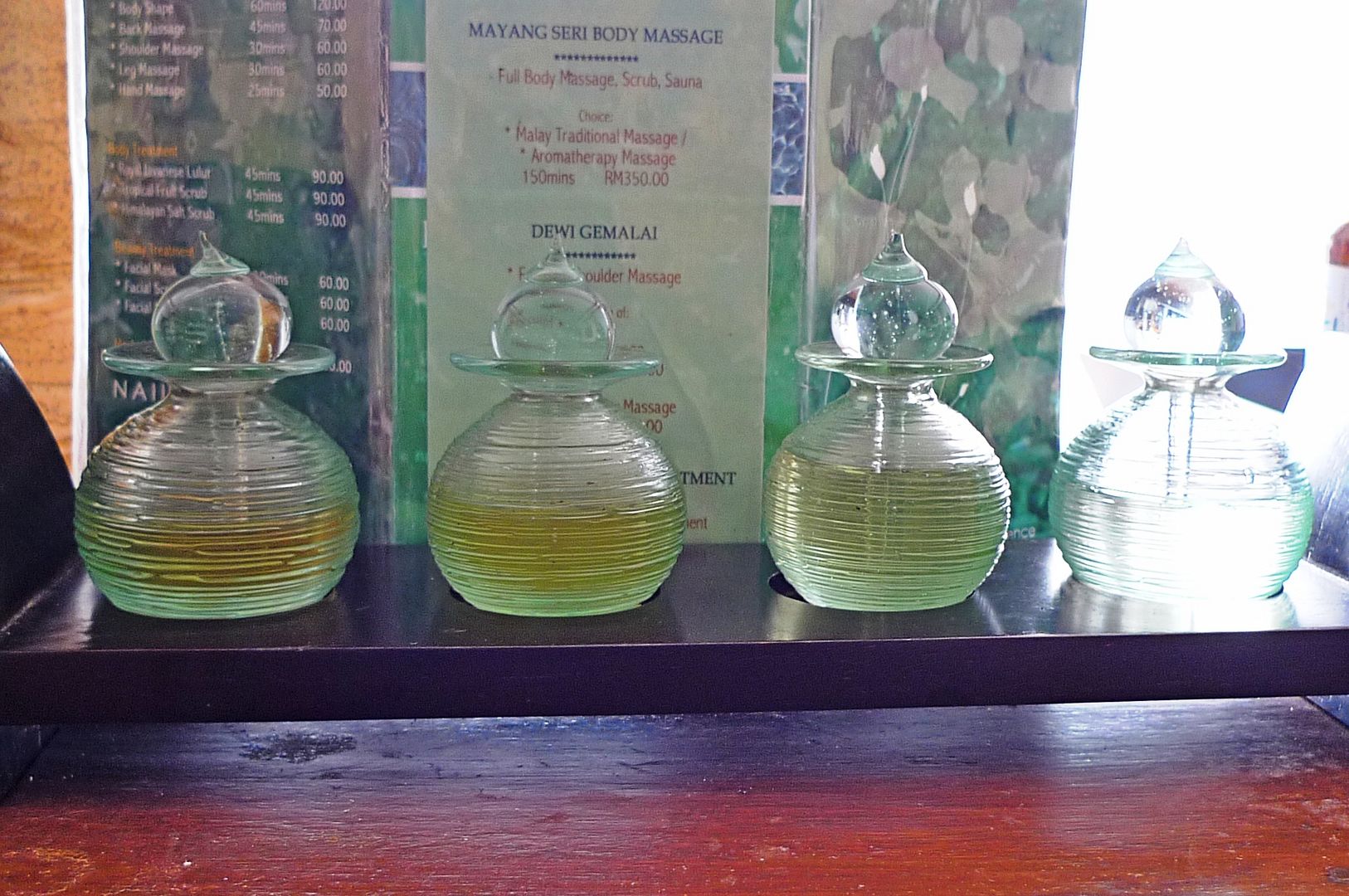 The back massage was excellent! It was 45 minutes of bliss! The total package of sauna and back massage was priced at a promotional price of RM75 per pax. Not too bad, yes?
Immediately after the massage, we headed straight back to our chalet, which was just a stone's throw away. We did a quick pack-up and before we knew it, the buggy had arrived at our doorstep to take us to the resort's lobby for check out.
After bidding goodbye to the resort's staffs, we left Lake Kenyir in a taxi.
Along the way to the airport, we stopped by a roadside stall selling
duku langsat
.
Yummy, yummy
duku langsat
! My friend and I bought 3kg each. I kind of regretted later I did not buy more as they were really good!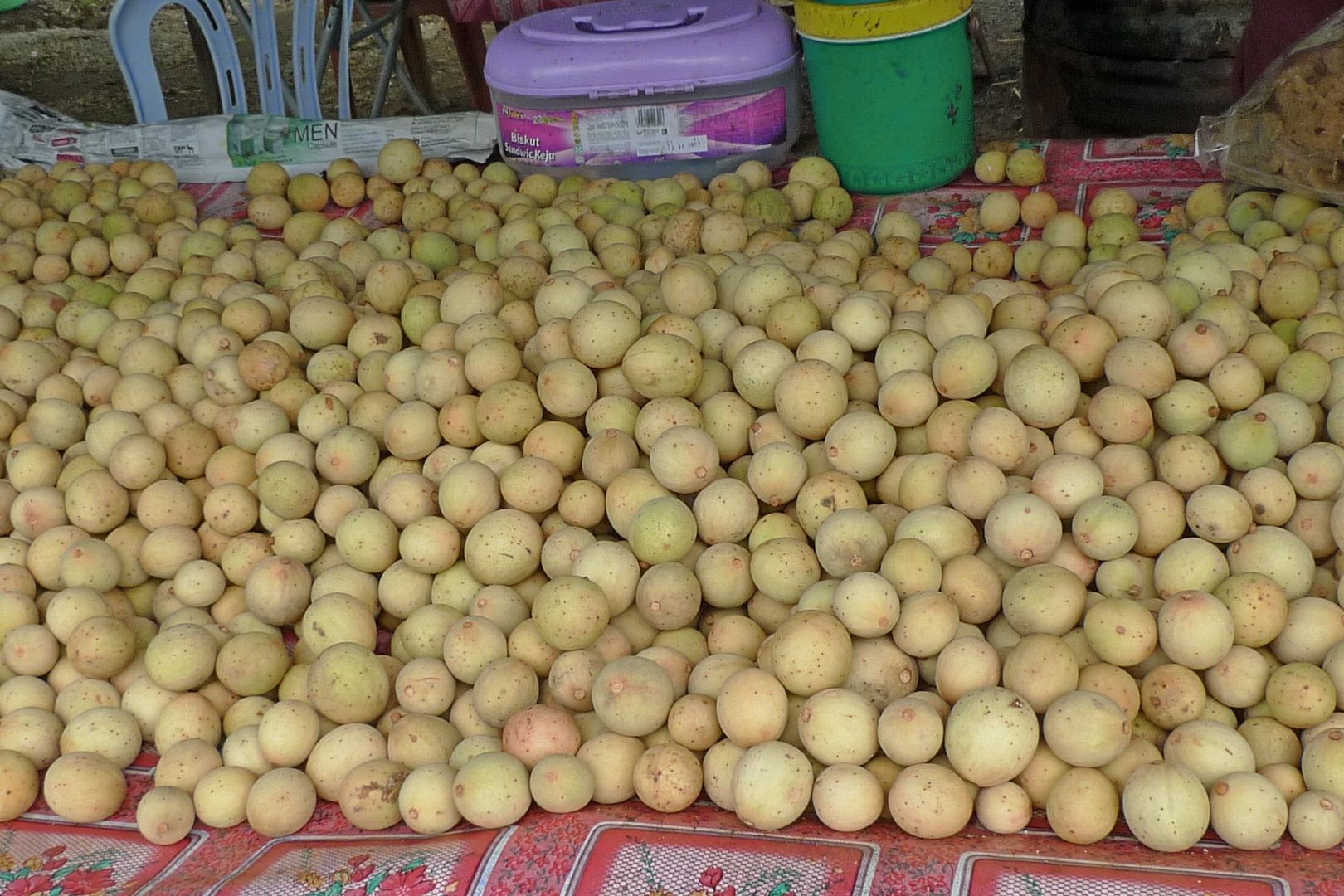 I saw more of these delicious fruits in plastic baskets on the grass.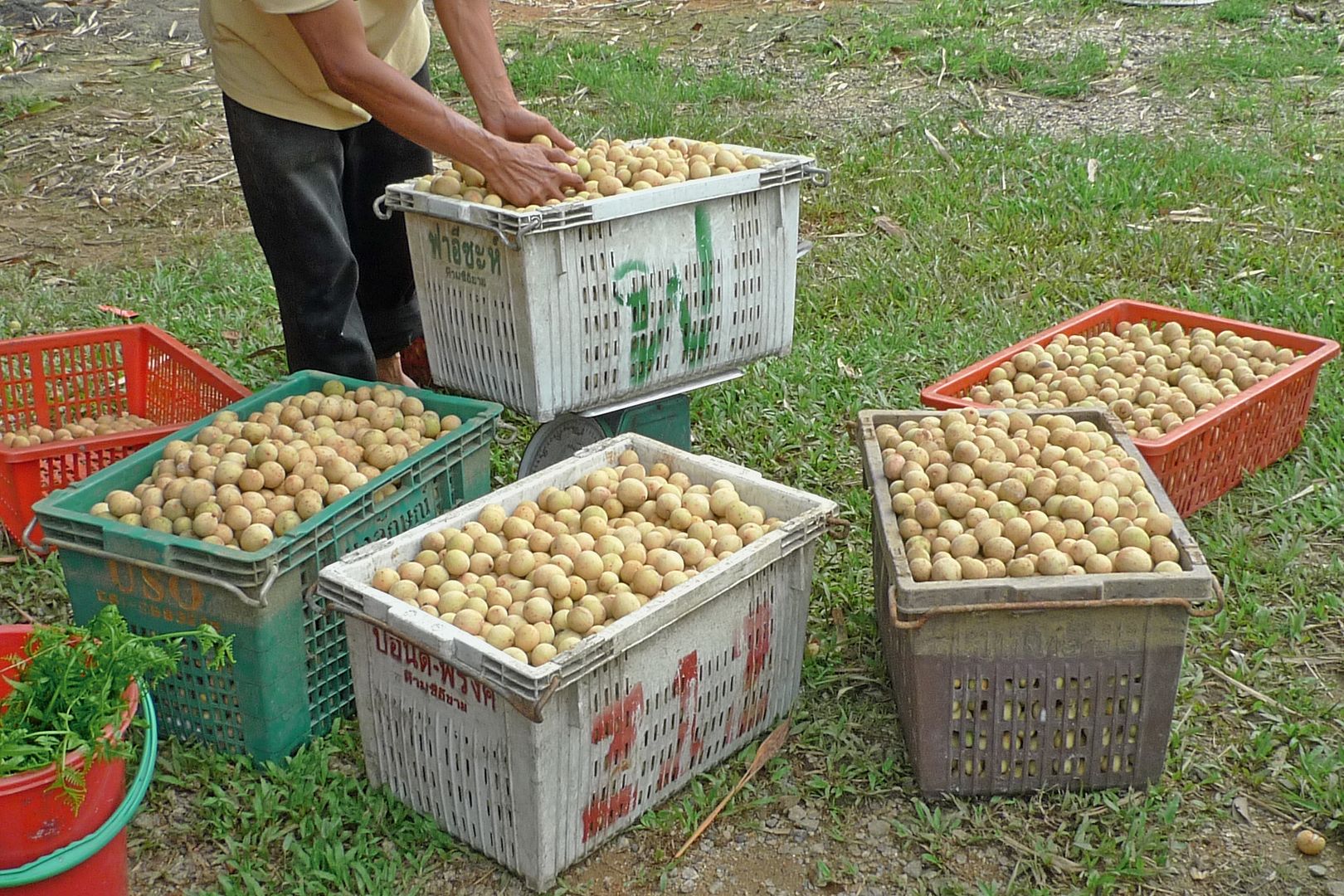 There was a stall next to it selling
pisang goreng
and
kuih bahulu
.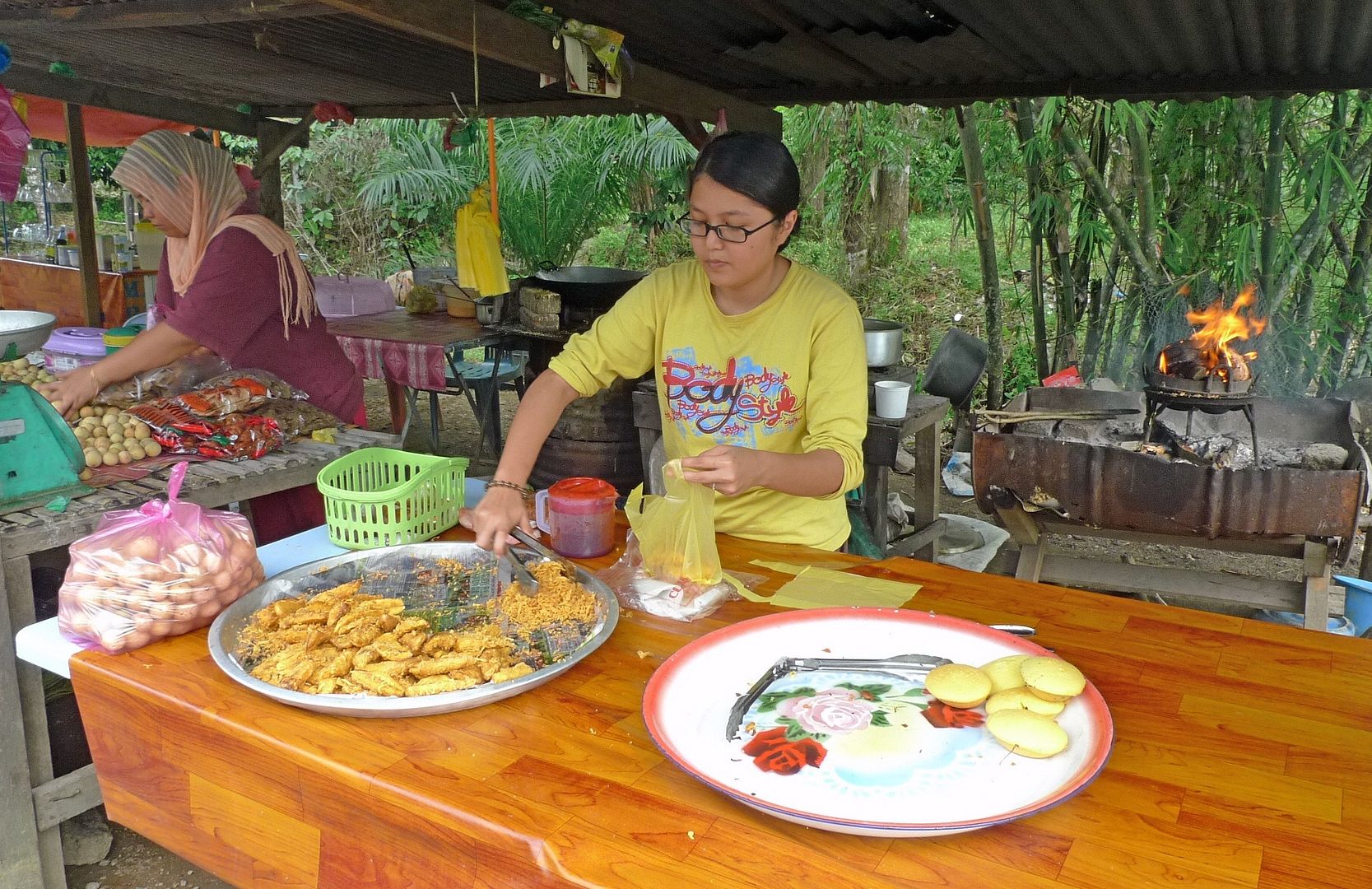 We were hungry, so we bought some
pisang goreng
and
kuih bahulu
.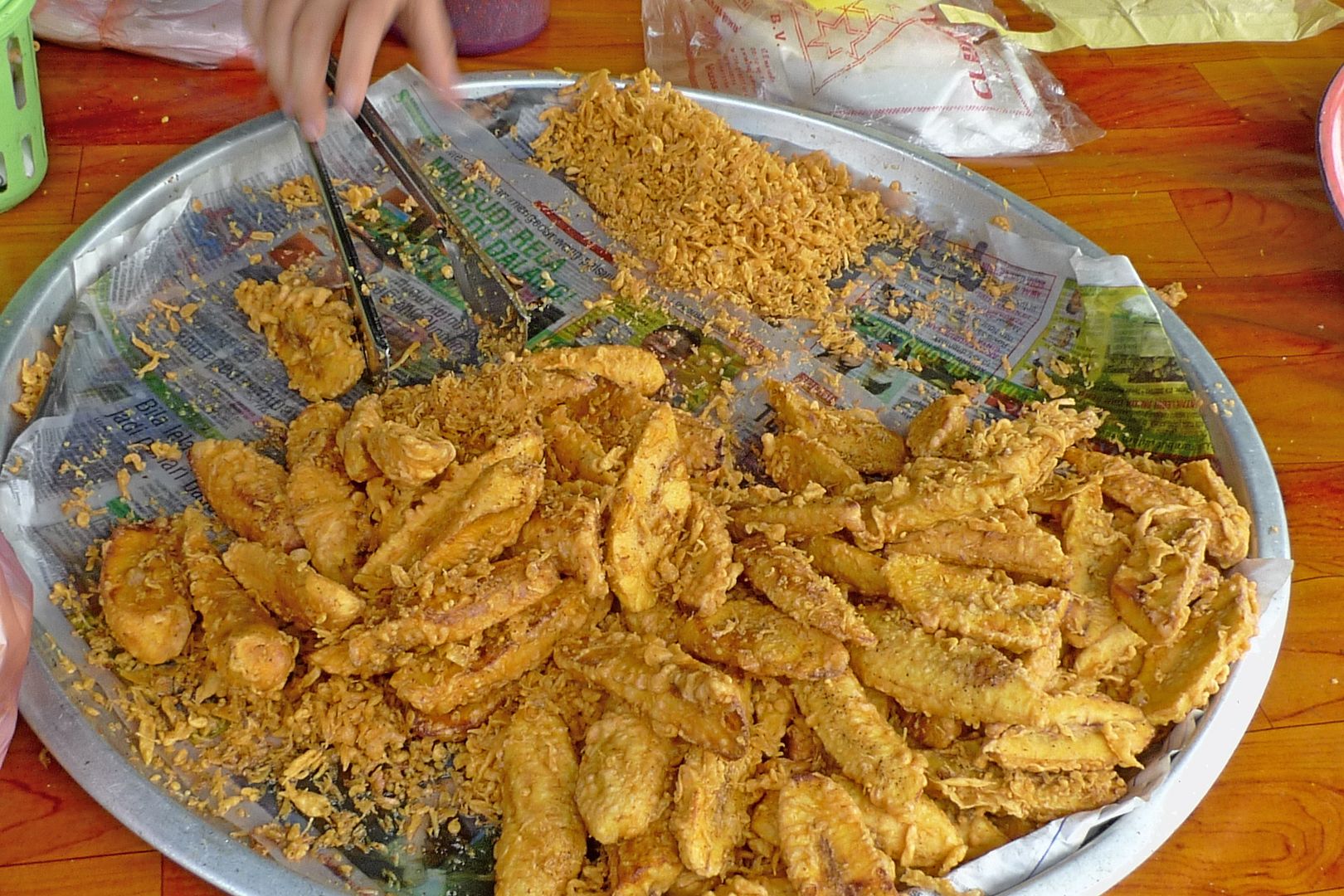 As we continued our journey to the airport in the taxi, we decided to eat the
pisang goreng
and
kuih bahulu
while they were still steaming hot!
And then, just as I was about to bite into the
kuih bahulu
, I saw it. The UFO!!!
In this bright afternoon, can you believe I spotted an UFO? I quickly snapped a photo of the flying saucer! Gosh! I could not believe my luck!!
Finally, an UFO in Malaysia..... clearly captured on camera!!
Will this be the next hottest news in Malaysia and probably the world? Will it?
Unfortunately not.
That's because the UFO I saw was not in the sky..... but in my hand.
It's the
kuih bahulu
that I was about to bite into! Haha!!
Doesn't it look like an UFO to you? It sure does to me! LOL!
Anyway, before you can say "Crap!", I had already eaten and gulped down that UFO! Haha! It was yummy!!
Suddenly I received an sms on my handphone. I took a look at it. Oh no!! It was a message from Firefly. Our 4pm flight would be delayed by several hours to 7pm!
I looked at my friend in despair. What are we going to do with 3 free hours on our hands? That's what you will find out in my next post, so stay tuned! : )