Last year, I went to two famous roof-top bars in KL. They are
SkyBar
and
Luna Bar
.
It was my first time to these two bars so it was only natural that I would want to make a comparison between the two.
Let me start off with
Luna Bar
.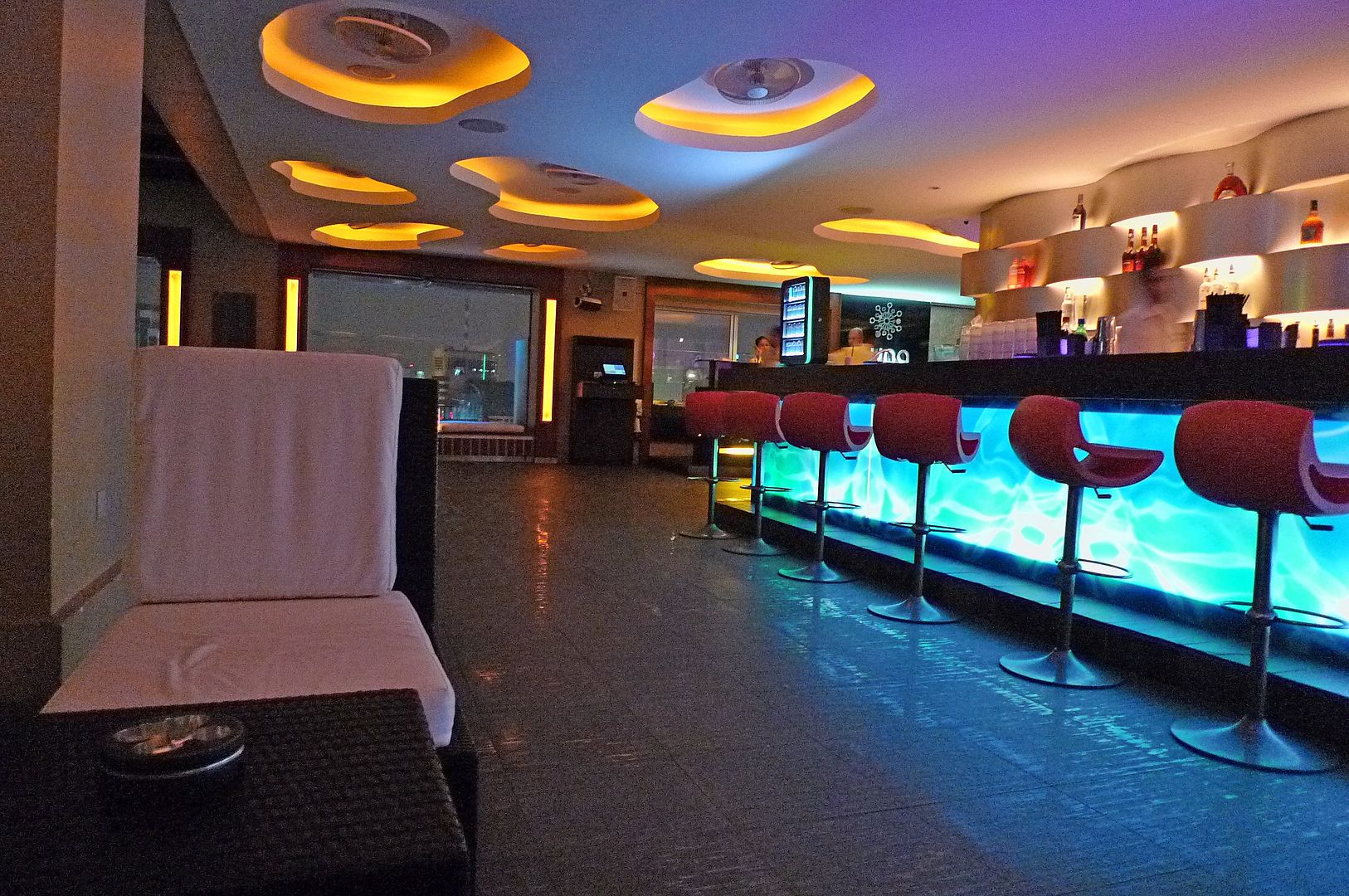 Located on the 34th floor of the Pacific Regency Hotel (opposite KL Tower) at Jalan Punchak, off Jalan P Ramlee in KL, Luna Bar was impressive on my very first visit.
But...and here's a very BIG but....I almost went dizzy trying to reach it! Not that it was very high up, but because going to the bar was not as simple as taking the lift to the 34th floor.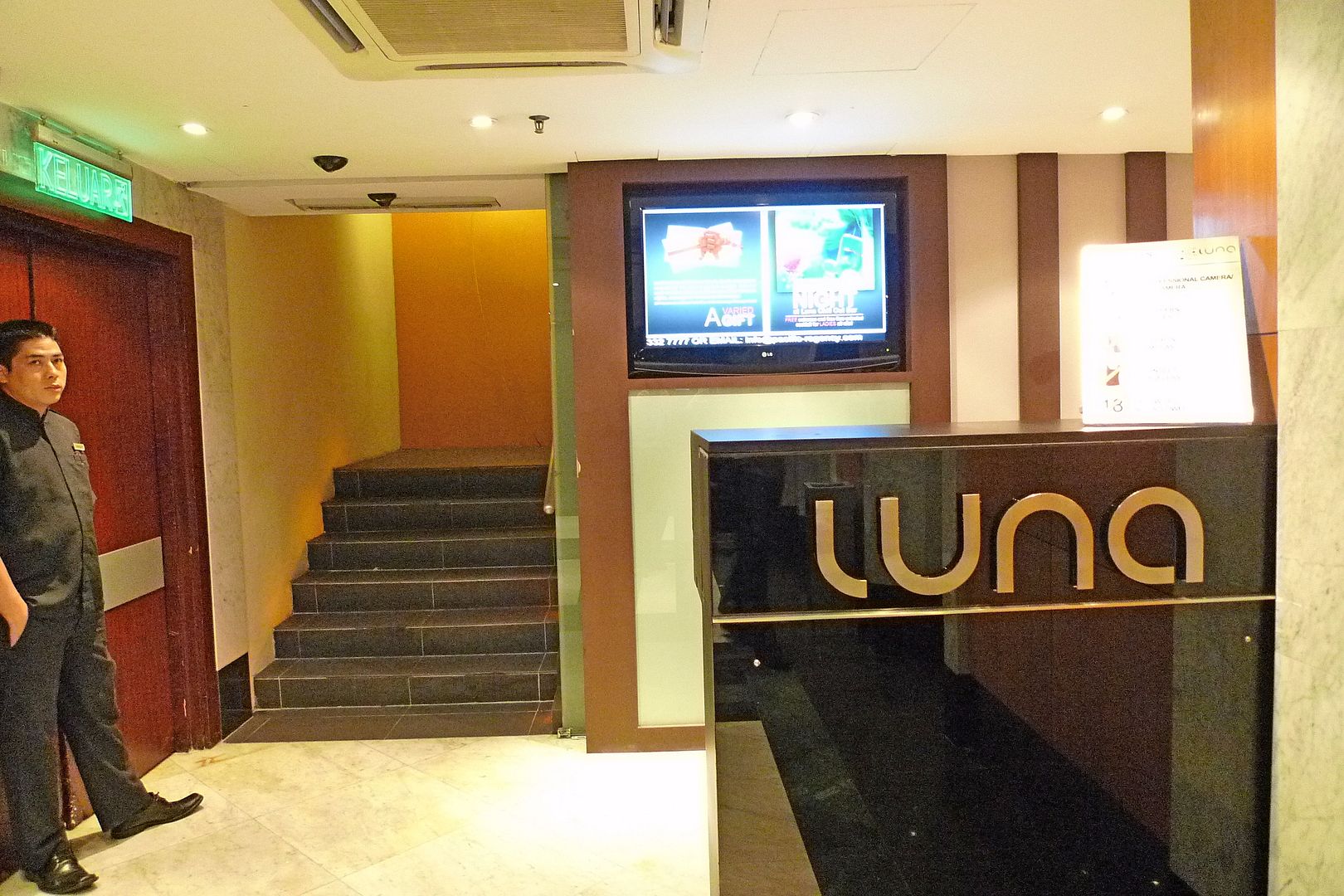 Nope. From the basement car park, I had to enter two different lifts at different location and even climbed up a series of stairs. Gosh, it was so confusing I don't think I can tell you exactly how to reach the Luna Bar!
Anyone of you have eaten at Soi 23 before? I passed by this Thai restaurant on the way up to Luna Bar!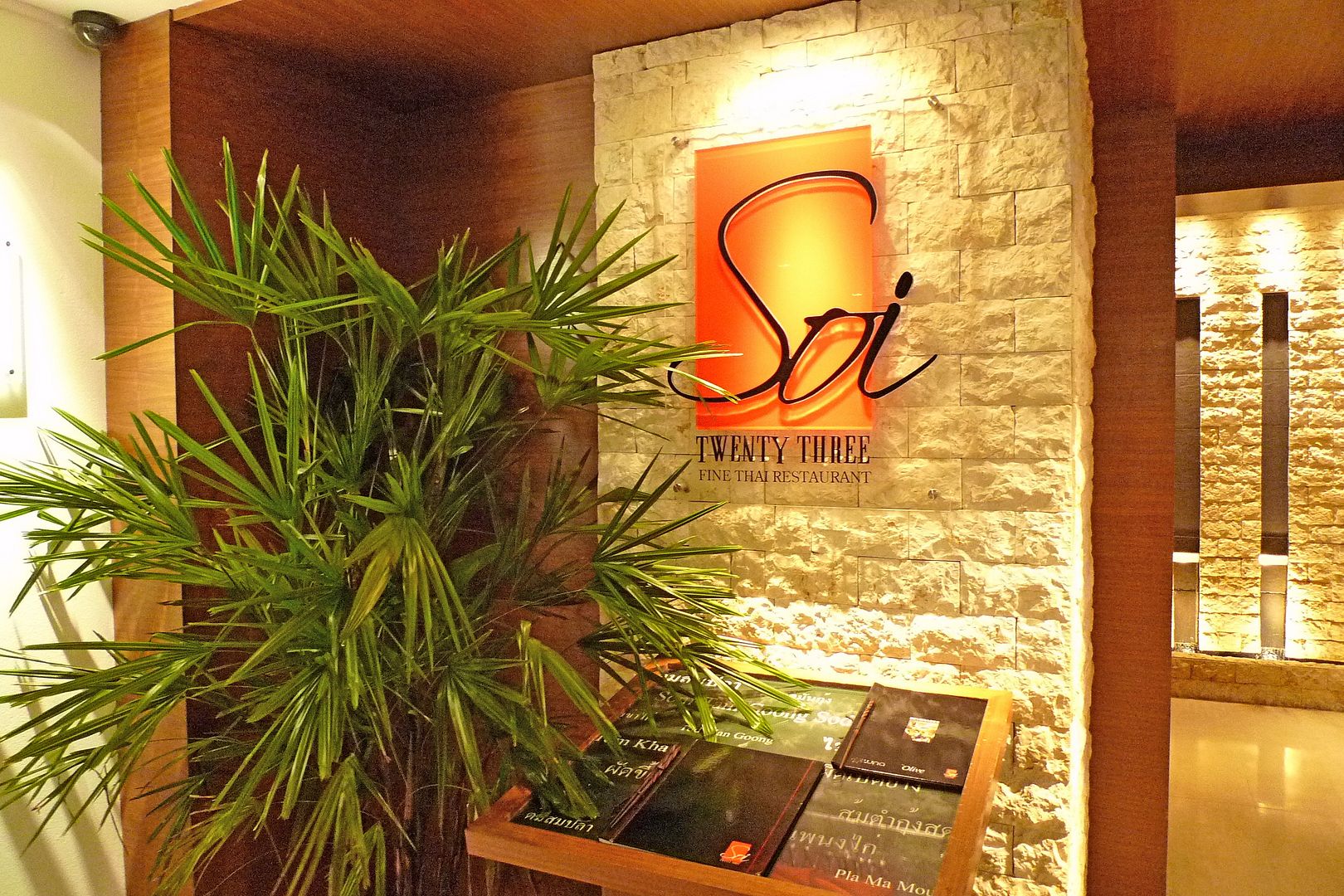 Sitting beside the swimming pool with the view of the Twin Towers in the distance, I thought the ambience was really cool!
But that's not where I sat. Haha!
By the way, swimming in that pool is strictly prohibited. Only hotel guests can swim in it during the day.
I actually sat beside the glass window that overlooked the KL city below. Look at that reflection! Luckily it did not reflect my panda face. Haha!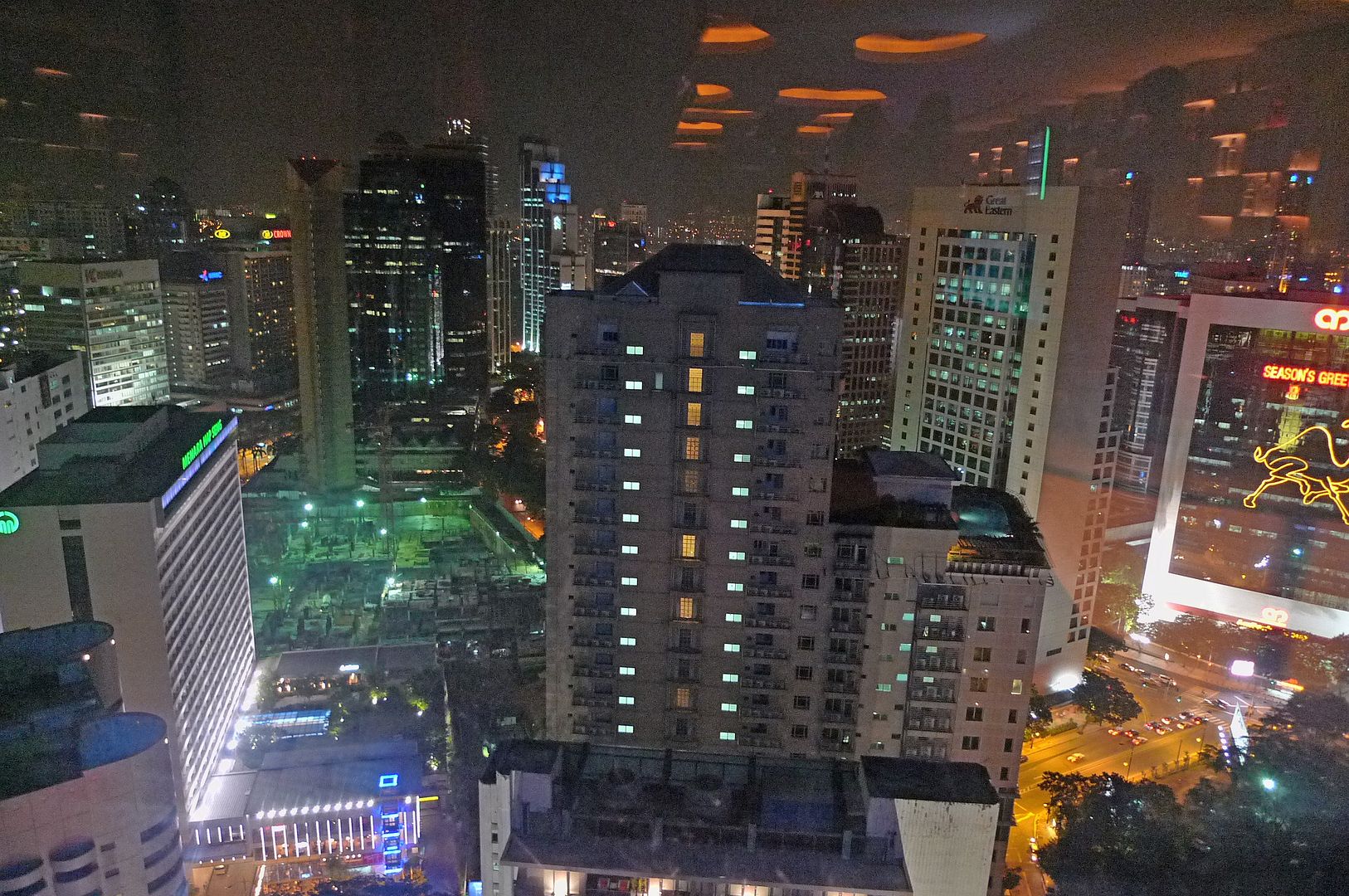 Sorry no photos of the place I sat cos the photos did not turn out nice!
I ordered this alcoholic drink - I think it's called The Red Dipper or something.
I also ordered the pizza and it was quite delicious! Sorry no photo of that pizza!
In case you are wondering what the photo below is all about, well, it's just that I found these cute looking taps in the male toilet and just snapped a photo of it. No I did not snap anyone peeing - that would be illegal. Haha!
I was happily chilling out without realizing that there's another floor of this bar above me! From this angle, can you see the open roof-top on the upper floor?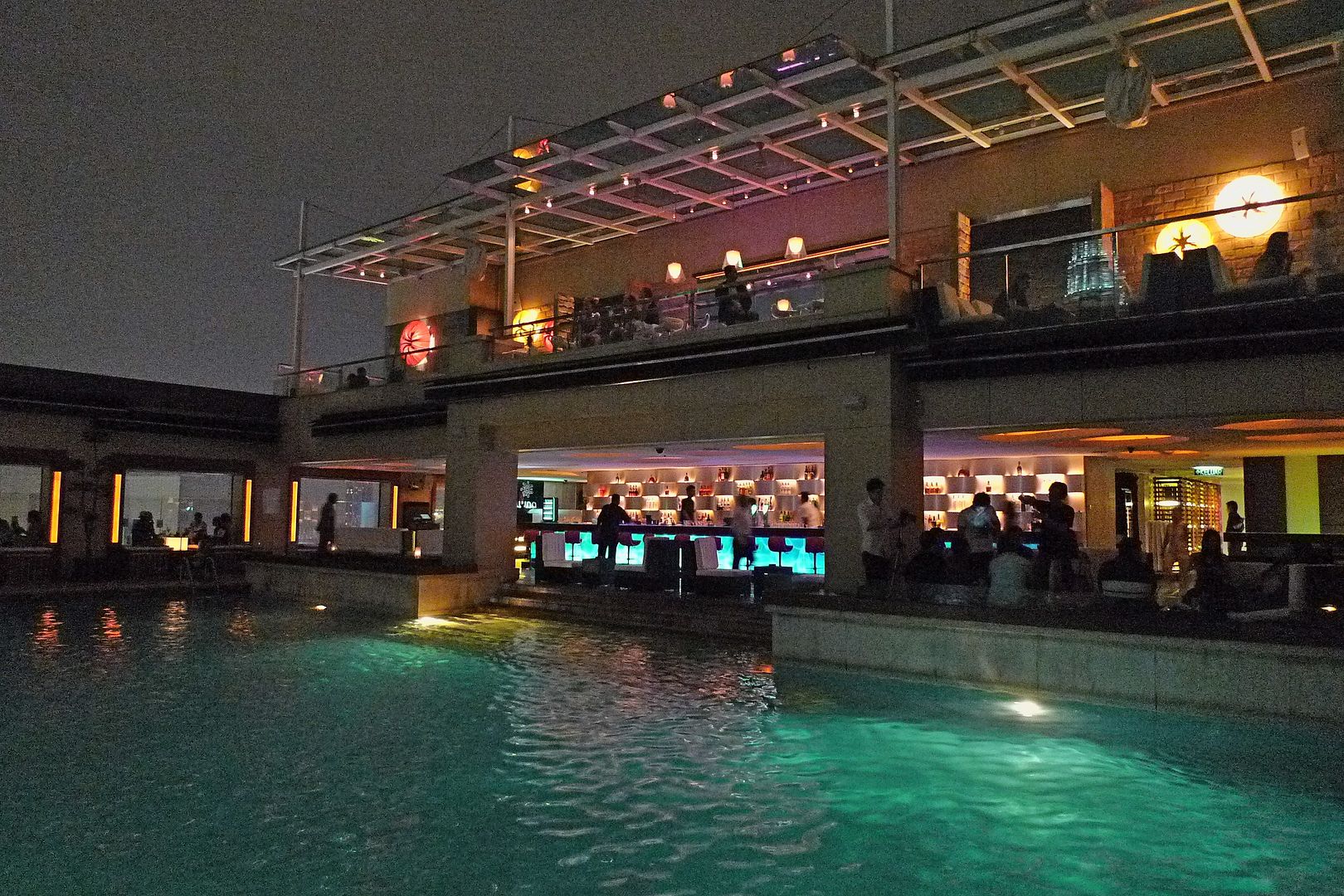 I quickly climbed up the stairs to reach the open roof-top.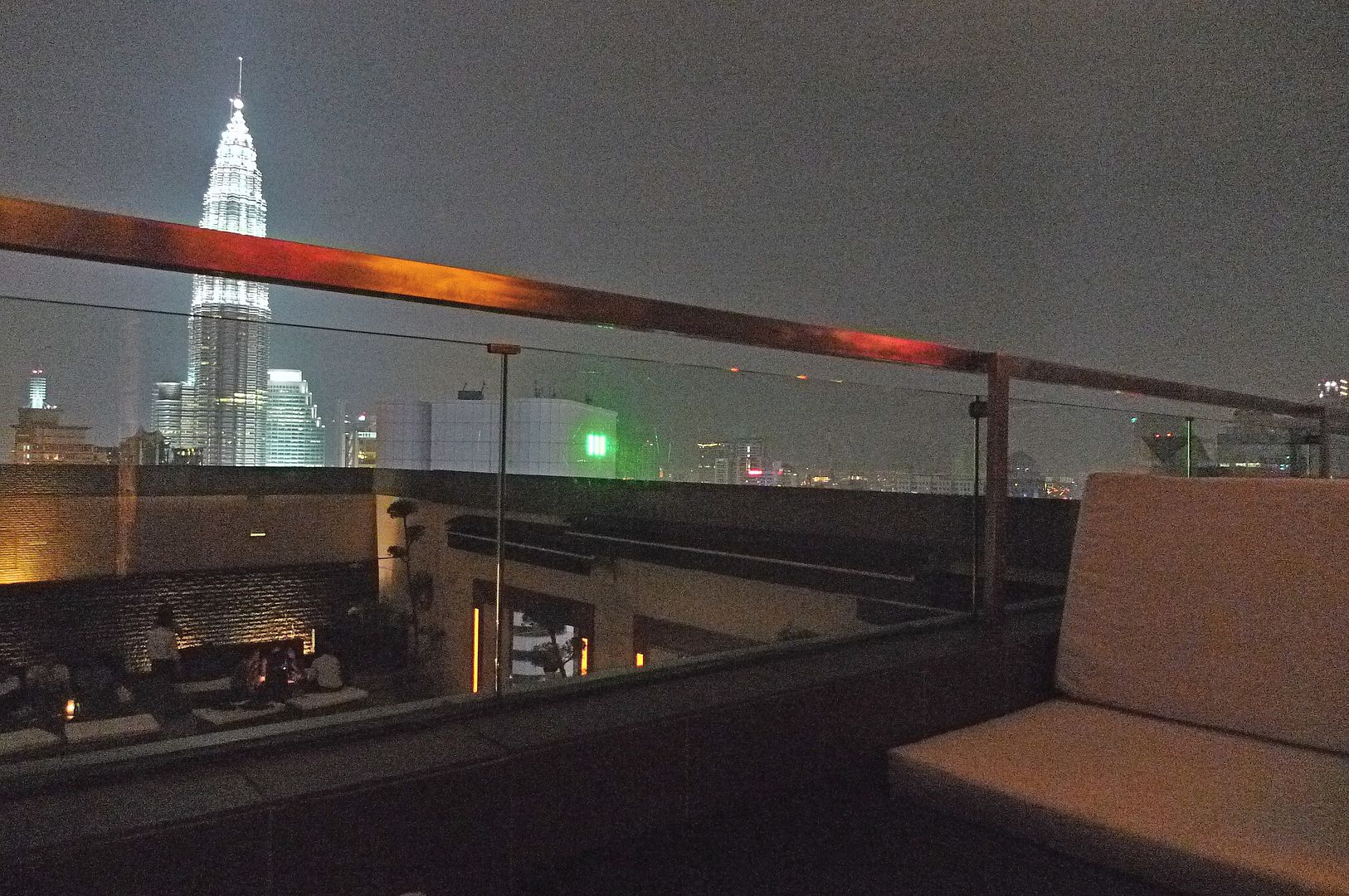 Anyone can tell me how to make my photos appear less grainy?
I thought the view from up here was just OK only. Although I could see the Twin Towers from here, unfortunately it was only ONE tower. As a matter of fact, due to the location of this Luna Bar, sitting or standing anywhere up here would not give you the splendid view of both the towers. What a disappointment!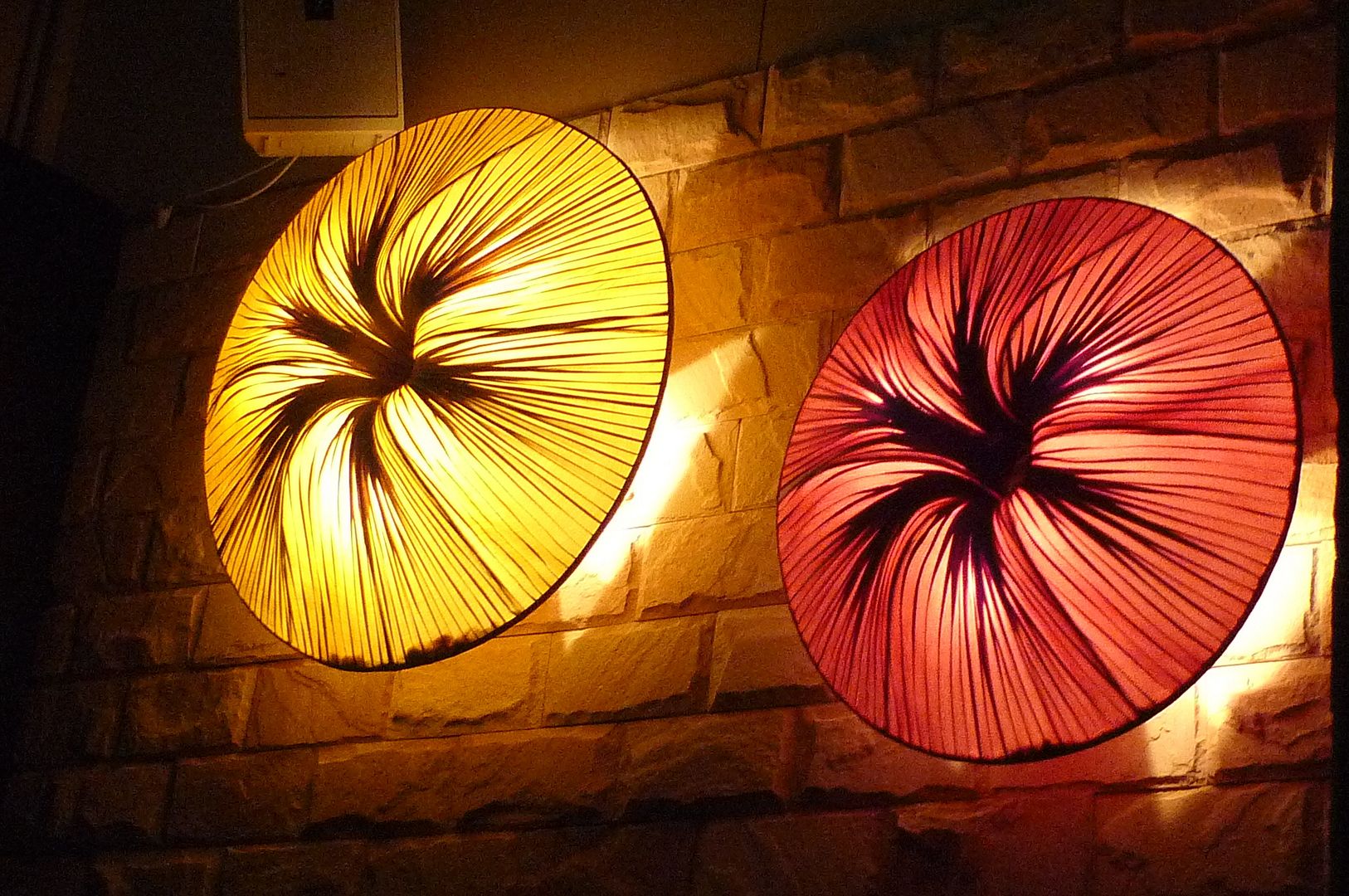 It was still quite cool, nevertheless and I still highly recommend a visit here especially if you have not visited before.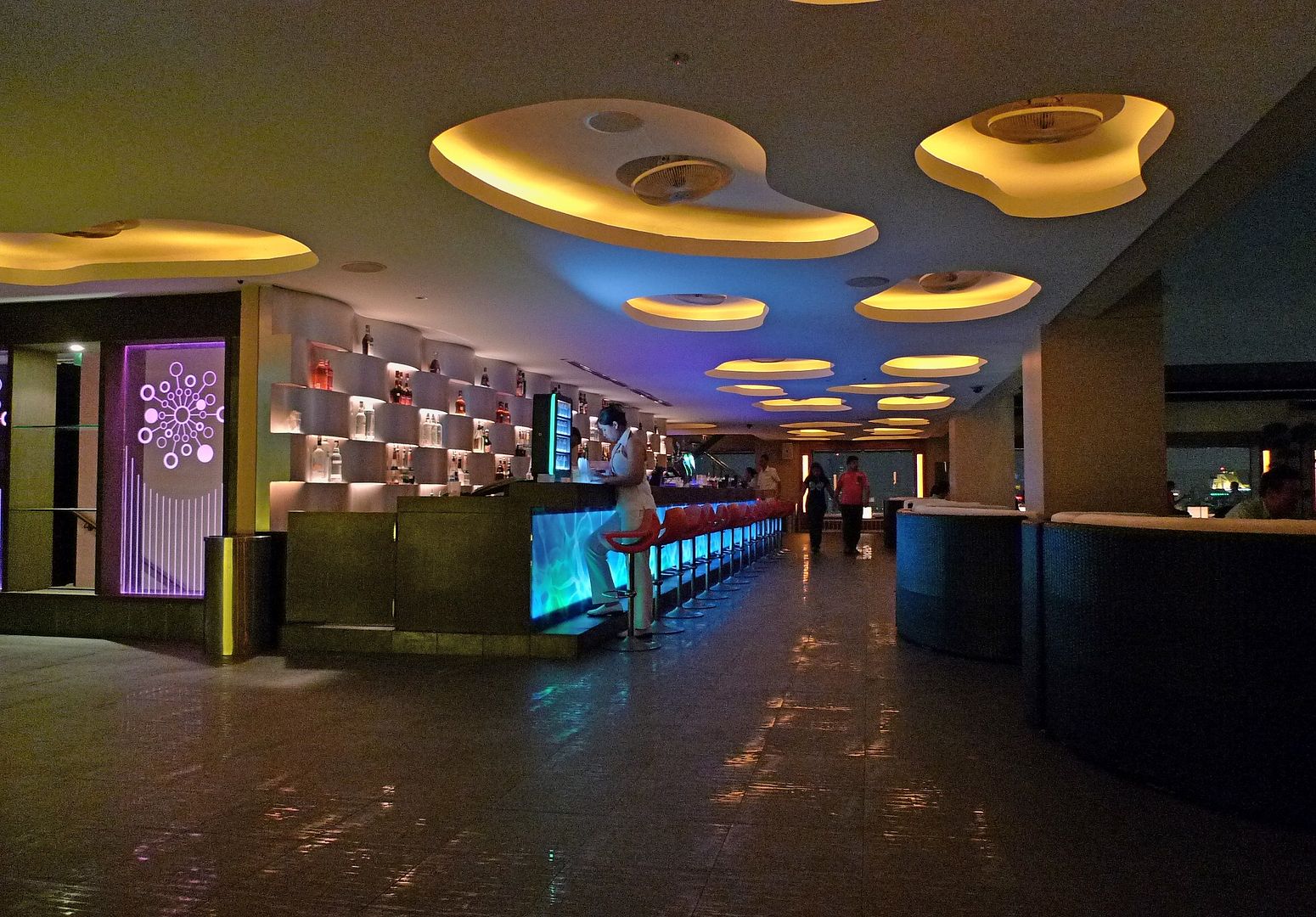 For your information, Luna Bar won the coveted Best Night Spot Award in the Hospitality Asia Platinum Awards (HAPA), Regional Series 2008-2010, beating competitors from Thailand, Singapore and Indonesia.
So how did Luna Bar stack up against SkyBar? I will let you in on my thoughts about SkyBar in the next post, so stay tuned!