1. I am frustrated! Totally frustrated and pissed off with Blogger! Each time I click on the "Edit Posts" button in my Dashboard, I would get an error message with the error code
bX-h905gs
.
Has anyone of you experienced this problem before? How did you solve it? I have already complained to
Blogger Support
a few times since last week but the problem is still there!
So what I did was to keep refreshing and reloading until I got into my Lists of Posts. How irritating!! Now you know why I don't post as often these days!! If this continues, I may either start a totally new blog or quit blogging altogether!
SOMEONE PLEASE HELP ME!!!
2. Look at this picture I took a few days ago. It was taken right before the junction turning left into The Curve's parking lot in Mutiara Damansara, PJ.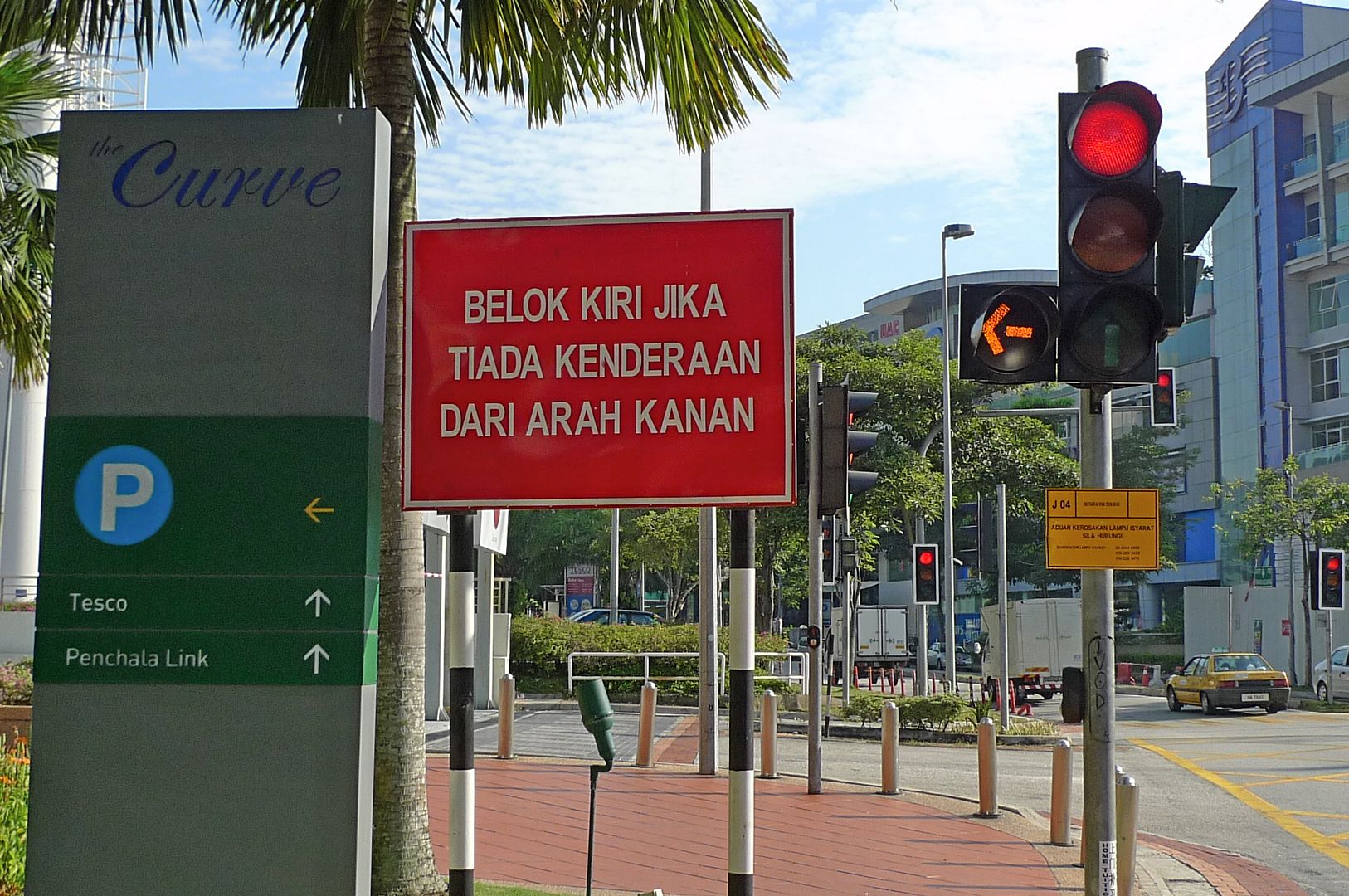 The signboard in red says "Turn left if no vehicles coming from the right".
So do you follow the signboard or the traffic light?
3. Some banks will go all out and do their damnedest to make you owe them money so that they can earn the interests off you! I received this from Standard Chartered Bank early last month.
It was timed in such a way (ie right before Chinese New Year) when most people were in desperate need of money. Well, luckily I didn't fall for it! But many would have went ahead and banked in the cheque!
Think about it - if these people don't have enough money before Chinese New Year, what makes them think they will have enough money to pay the bank after borrowing that RM3,000?
4. Have you ever seen a car with this number plate BAMbee?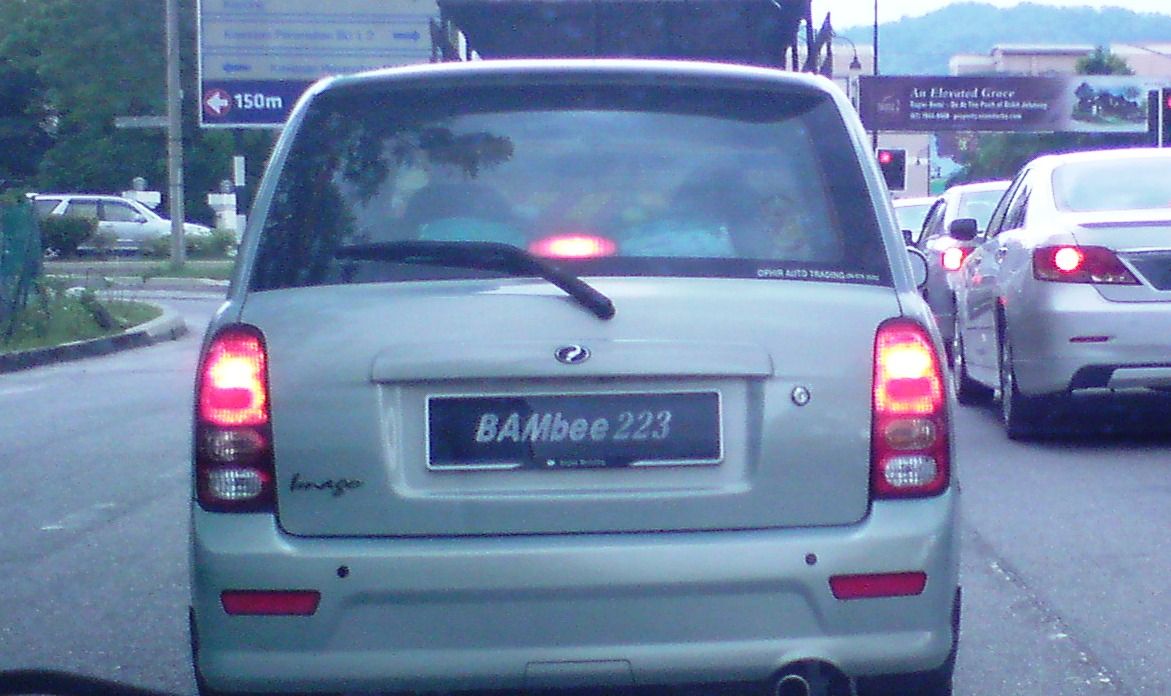 Doesn't the word Bambee reminds you of a Disney classic? How the hell do these people get such a number?
5. Although I normally eat fruits and only fruits for breakfast, I sometimes do like to go out to eat my ideal breakfast, which is toast with butter and kaya, half boiled eggs and a cup of hot coffee!
I found a good
kopitiam
to have my ideal breakfast during the recent Chinese New Year holidays. It is
TC Toast and Coffee
located at Damansara Uptown, PJ.
For RM7.15 (inclusive 5% service charge), I got to enjoy my breakfast on a quiet morning. Why quiet? Because it was on the 3rd day of Chinese New Year and the area was deserted! I would not dream of going there on normal working days!! Unless I go there really early before 8am.
6. Nowadays, I am so in love with.....
PappaRich!
haha!
No, I am not saying their food is of excellent quality. What's more, I think the prices they charge are way too expensive!
But I just fell in love with their steamed bread with butter and kaya.
Look at that generous amount of butter and kaya! Love it!!! Normally, I can't even finish all those kaya and butter!
And their wholemeal bread is totally yummylicious!!
I mean, if you have not tried it, you just don't know what you are missing! Oh, by the way, these bread must be eaten hot right off the oven!
And not forgetting their delicious organic soya milk. So creamy and tasty you will want to drink it to the last drop!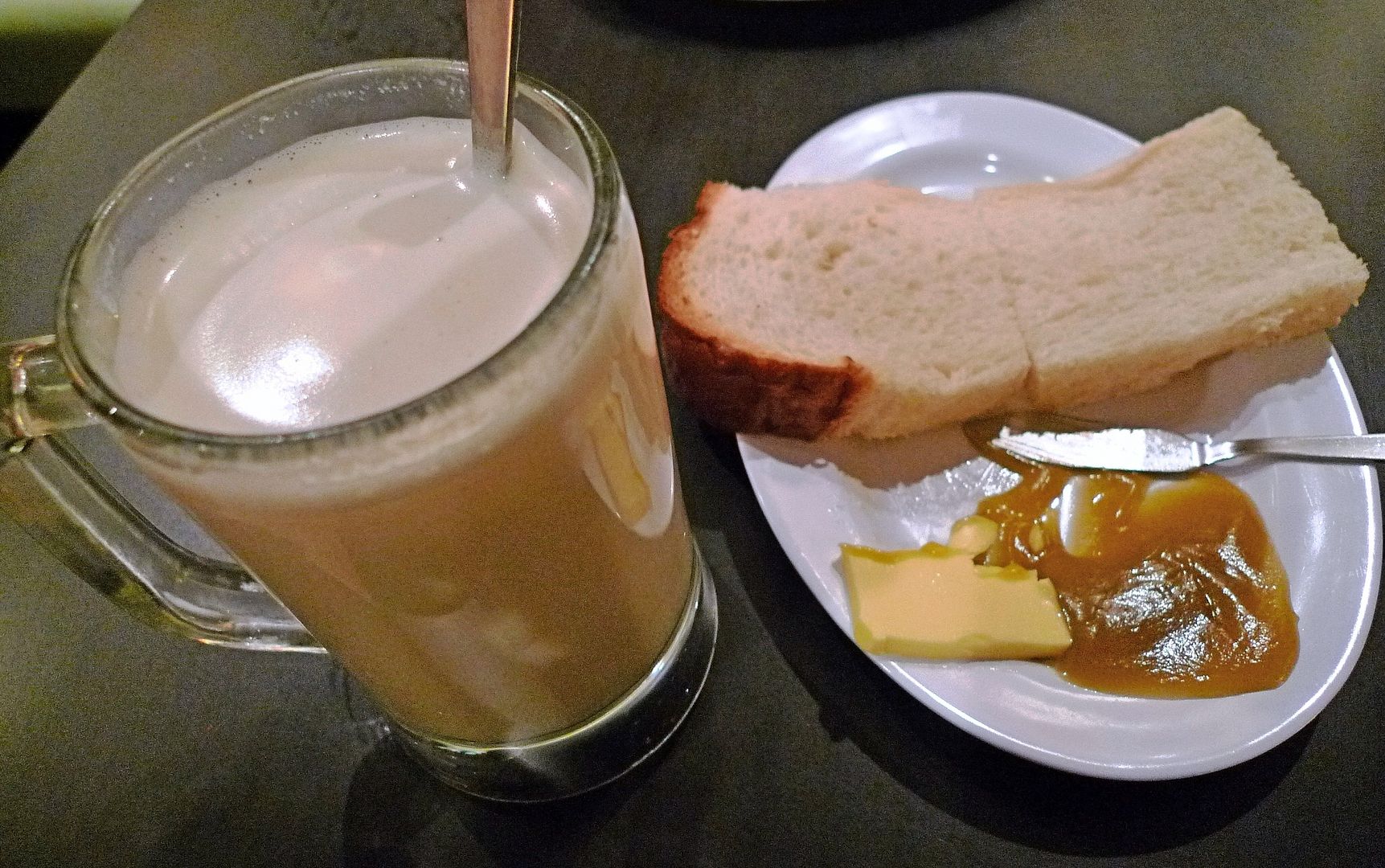 OK, the organic soya milk is supposed to be white and slightly yellowish in colour. I don't know why it turns out to be brown like a glass of Milo in this photo! Haha!
As I mentioned earlier, eating at PappaRich is not cheap. If I were to eat my ideal breakfast (ie bread, half boiled eggs and coffee) here, it would set me back by at least RM12! That's almost double what I pay at TC Toast and Coffee, and probably triple what you'll pay at normal coffeeshops!
7. During the recent Chinese New Year holidays, I saw the biggest fan ever seen in a shopping mall in Malaysia. Yes, I mean fans - those that turn and hang from the ceiling.
Now we all know normal fans have 3, 4 or maybe 5 blades or wings. This largest fan I saw has 10!! Take a look!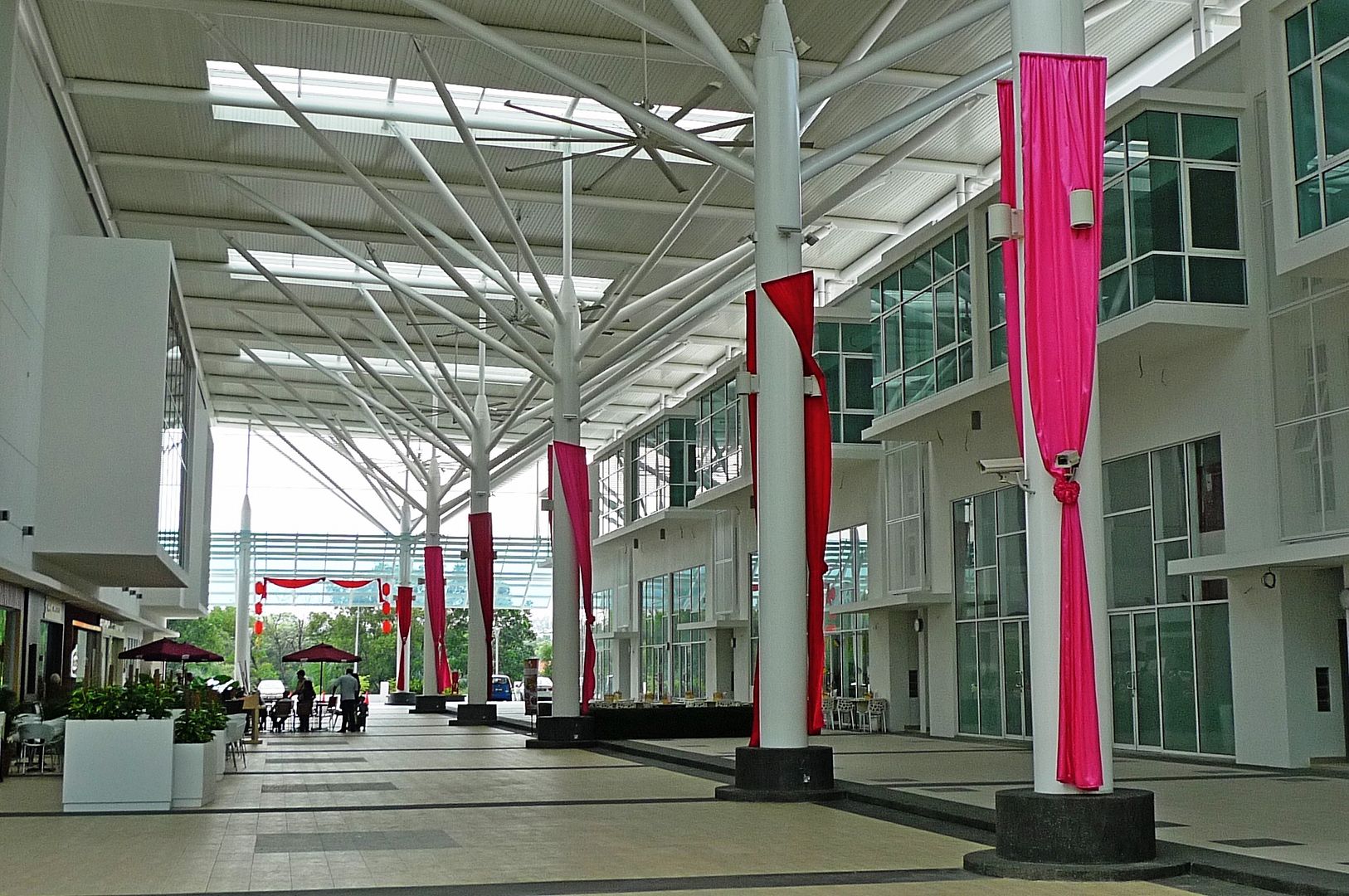 Yes! The largest ceiling fan in Malaysia can be found at
Sunway Giza
in Sunway Damansara.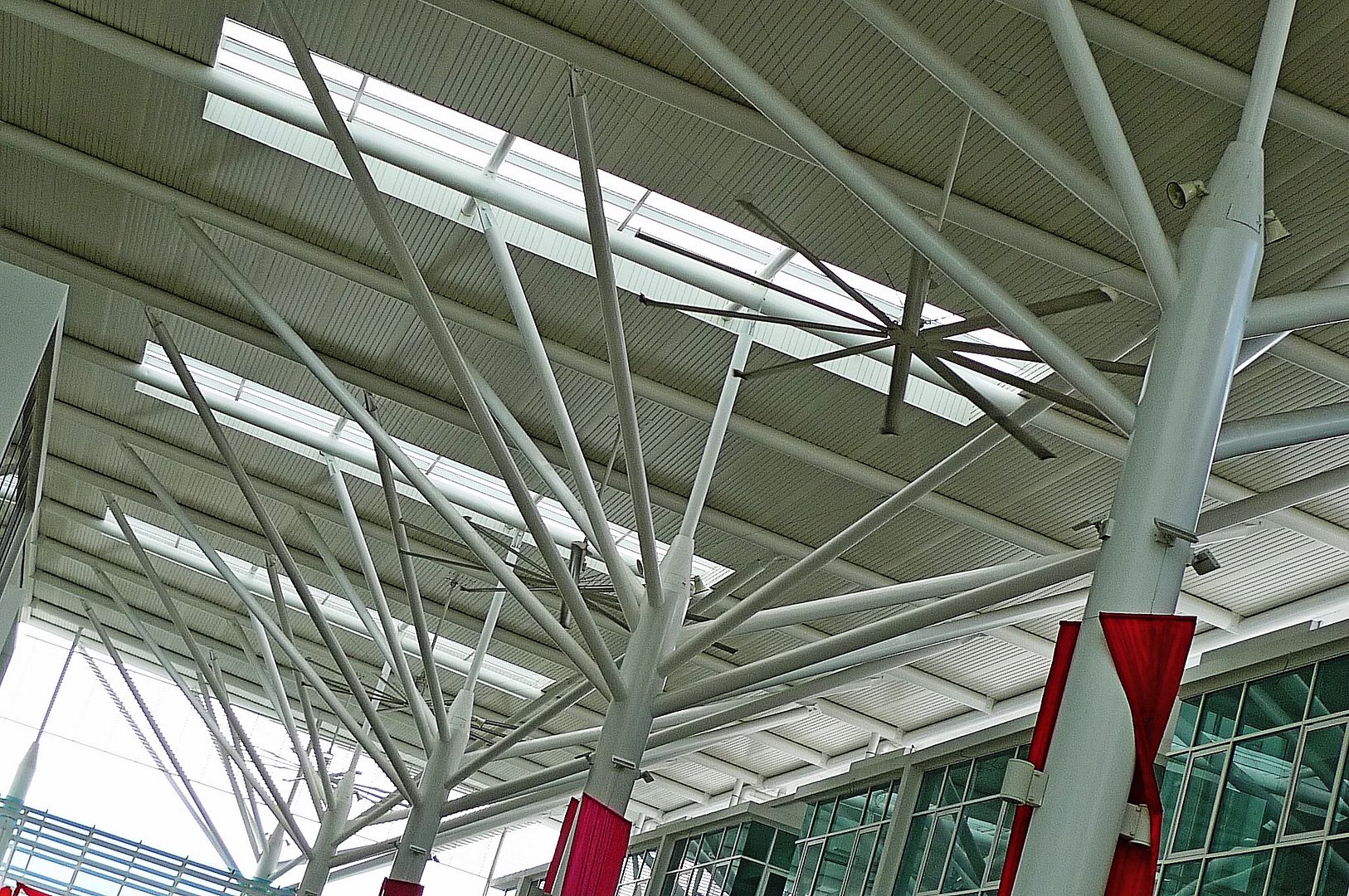 Can you count the number of blades/wings on the fan?
I wonder what will happen if this gigantic fan were to come crashing down? It would surely not be a sight to behold!
Oh, by the way, Sunway Damansara is NOT located anywhere near Sunway Subang. Don't be fooled! This Sunway is in Kota Damansara, PJ. I have so many friends who went all the way to Subang when I asked them to meet me up at Sunway Damansara! Horrors!
Sometimes, I just wonder why those people coming up with names of places are so bloody creative!