I am calling this post Steamboat Potluck Party 2010 because I went for a similar one in 2009. In fact, it's hosted by the same person.
If you've been following my blog since the beginning of last year, you would have probably read about that potluck party. Anyway, to refresh your memory and for the benefit of my newer readers who may want to know about the hilarious
Kickapoo
joke and how my mom thought I was calling for prostitutes, click
HERE
.
This potluck party was held two Sundays ago at my friend's home in Sri Petaling.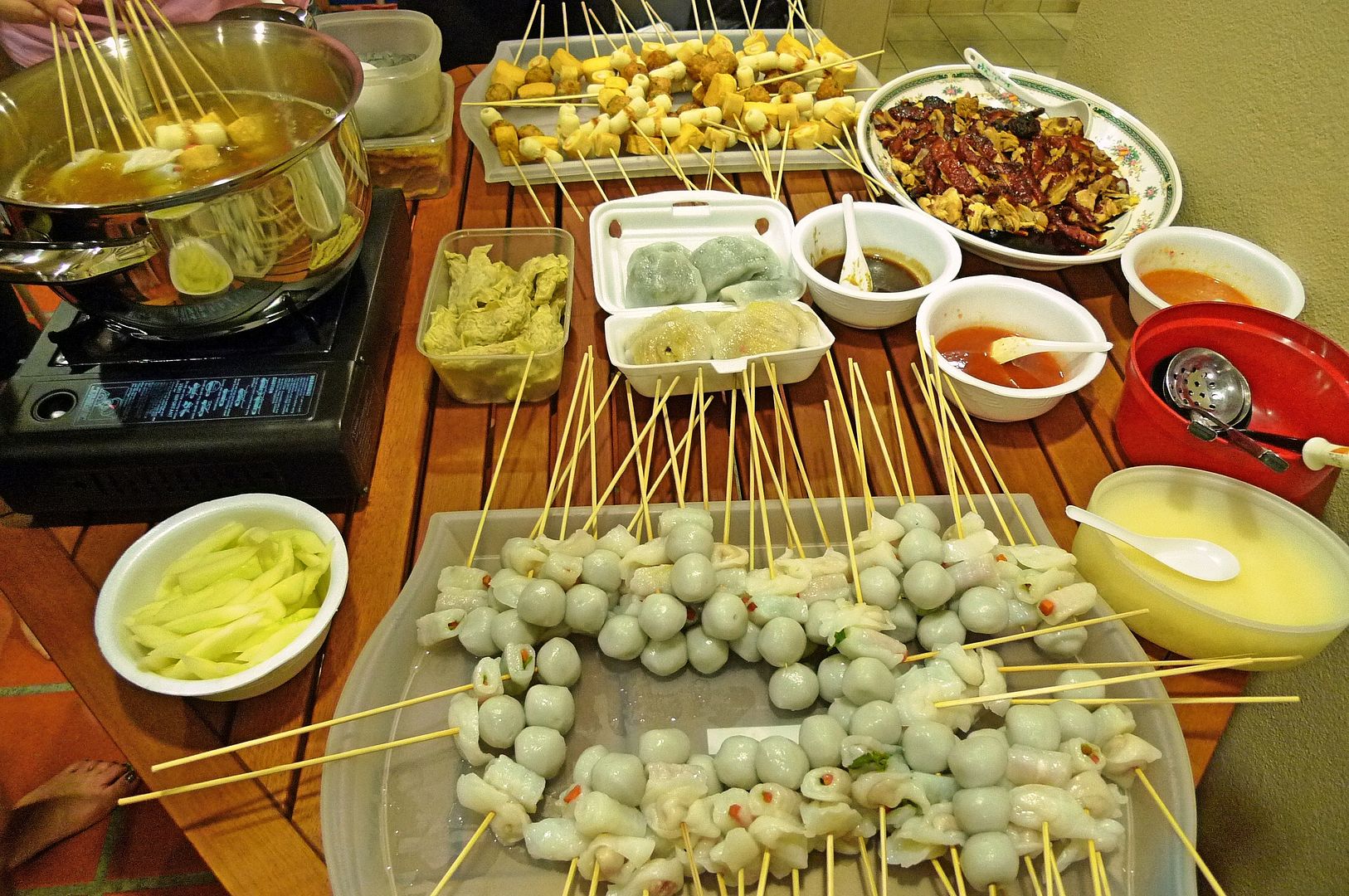 When I saw what was on the table, my saliva instantly flowed. Haha!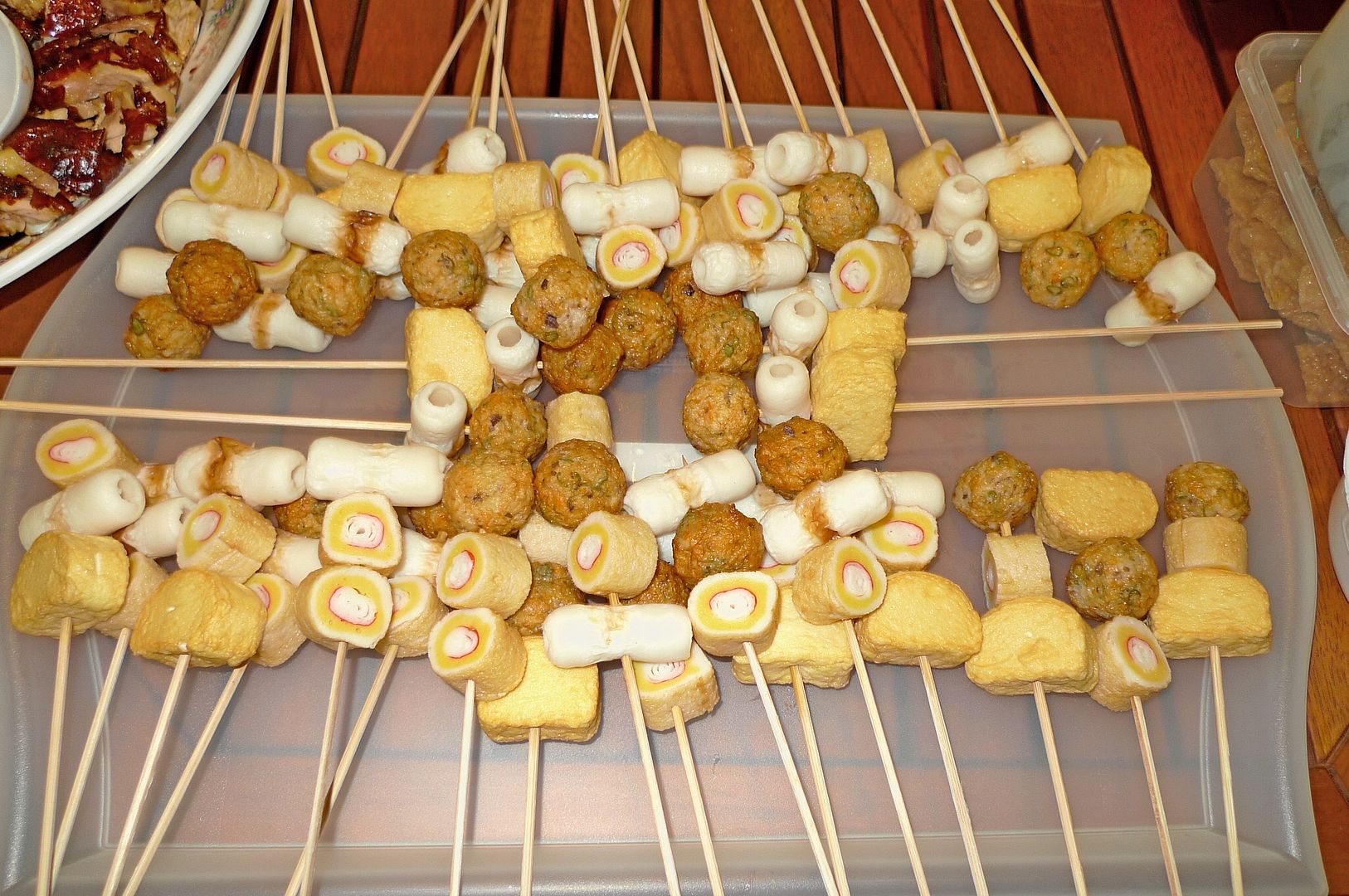 These were painstakingly prepared by my friend, the host.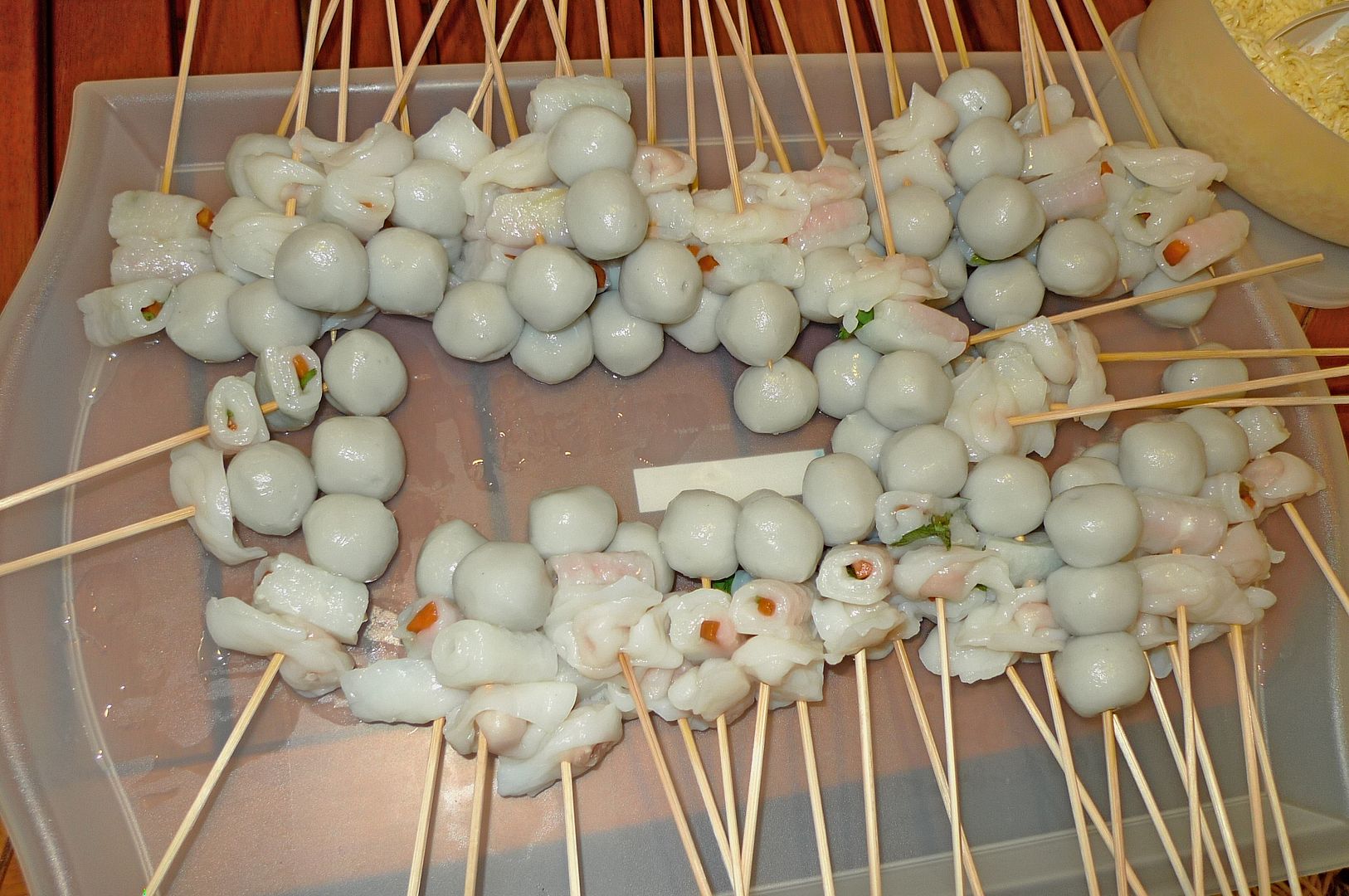 There were about ten of us and each of us took turns to dip these fresh ingredients into the steamboat to cook them.
Don't you think this way of eating steamboat is more convenient, not to mention more hygienic? Better than everyone dipping his or her chopsticks into that pot of boiling soup, right?
When I saw these prawns, I was like, Oh My God! I must have them! I must!!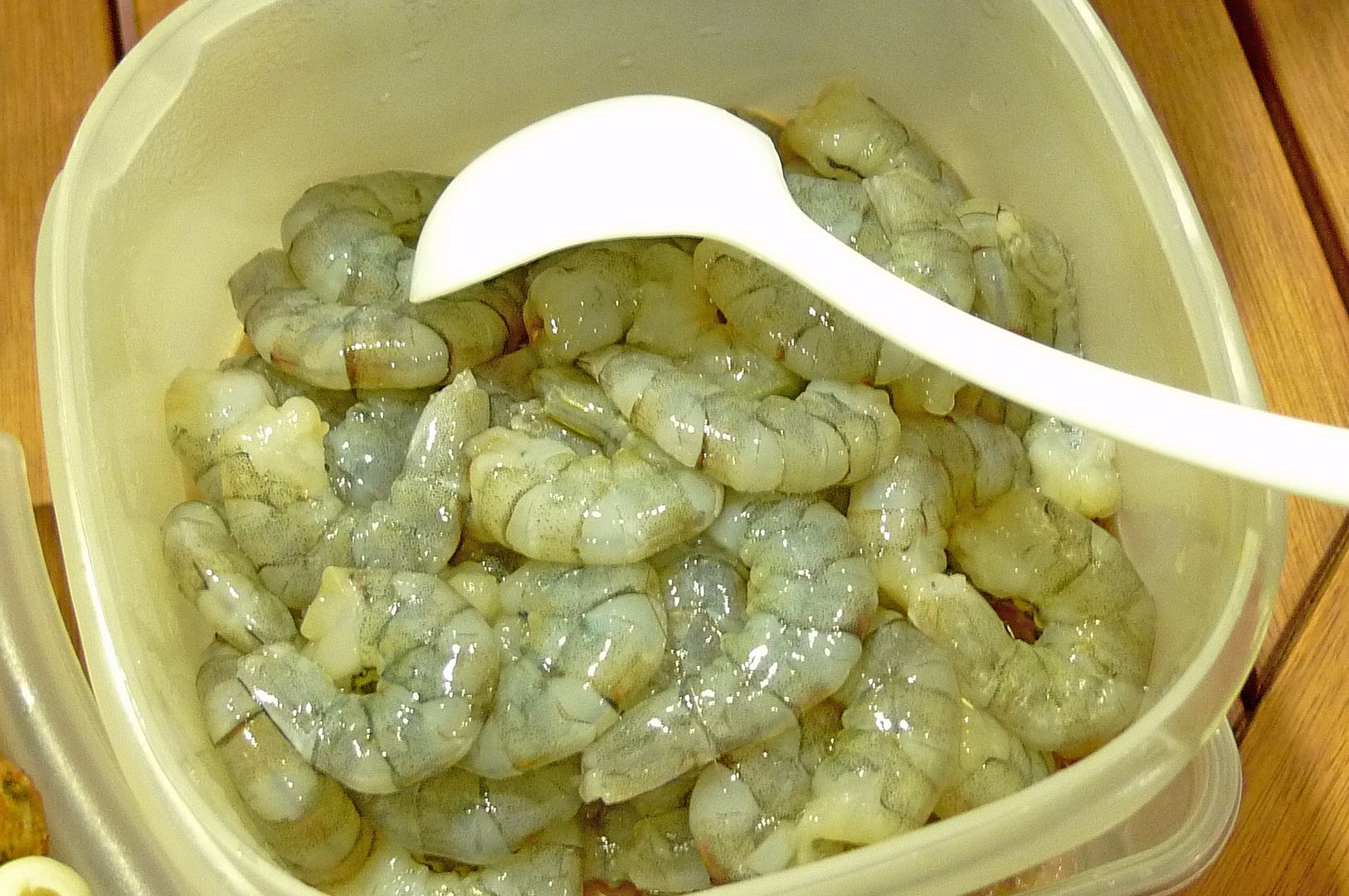 And so I took loads of those prawns and cooked them in the boiling pot. And here's my bowl of yummylicious cooked prawns and
sui gao
(minced meat and prawn dumpling) amongst others.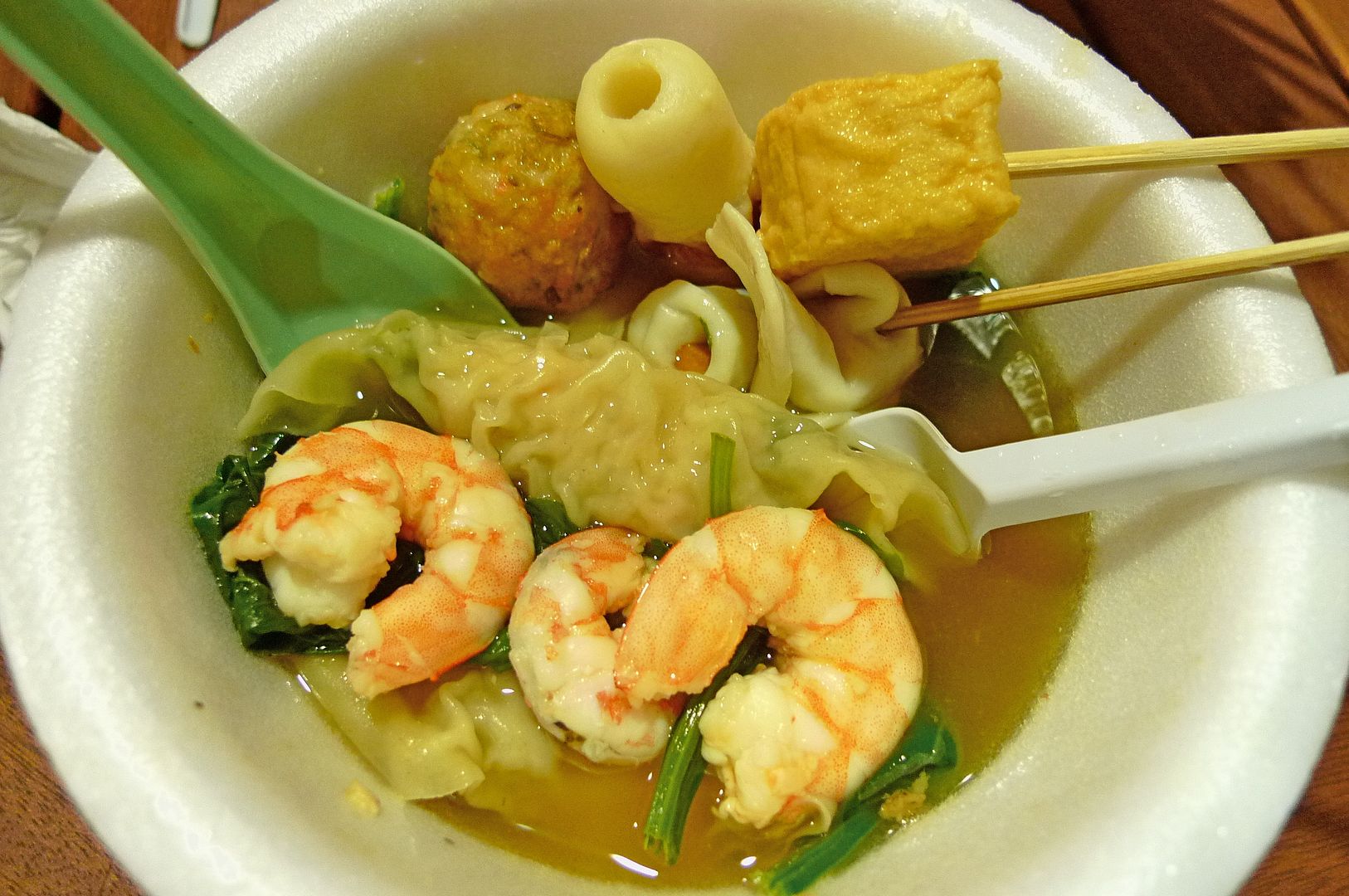 The soup was so tasty! Later the host showed us what she put into the soup.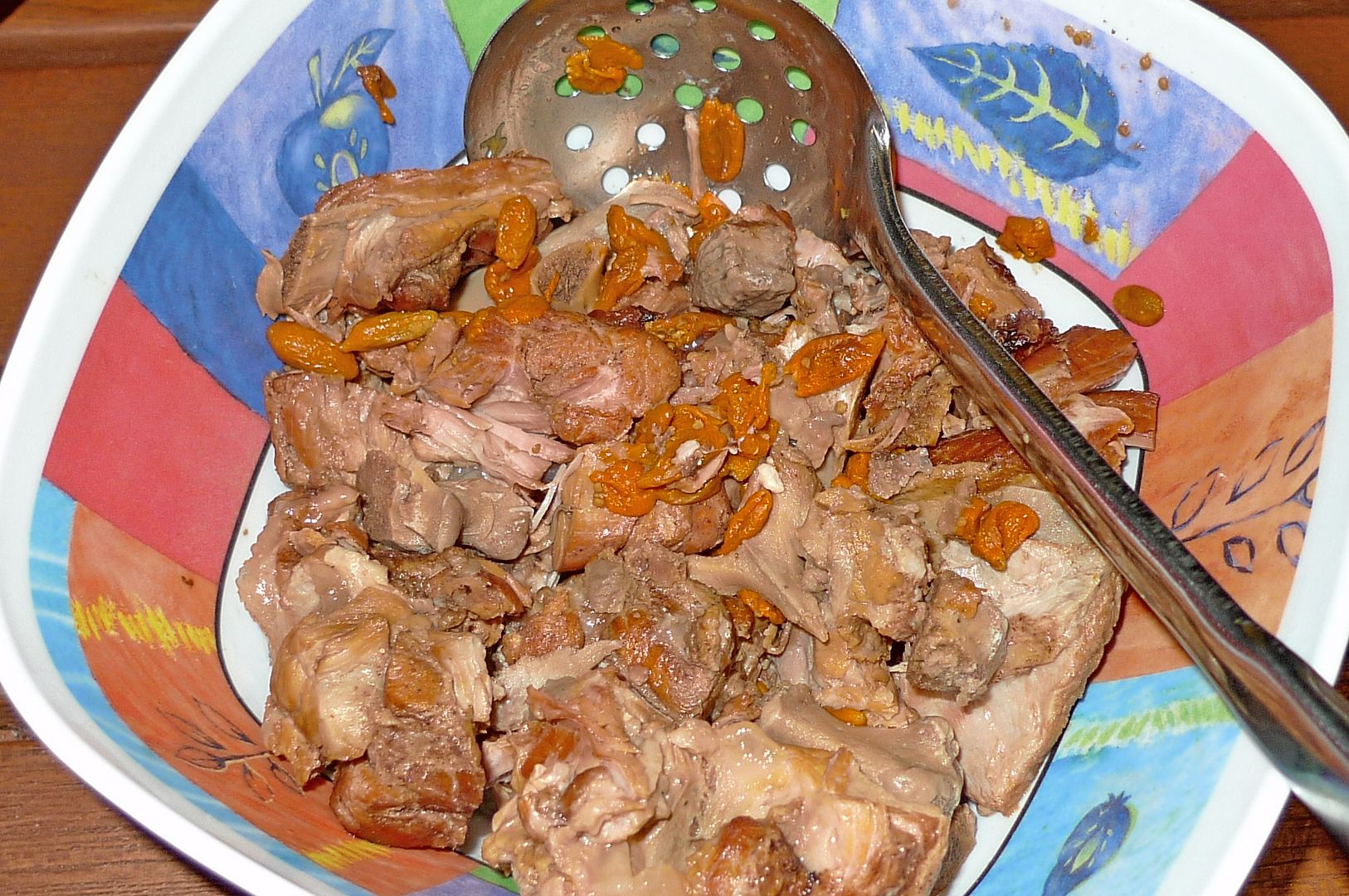 No wonder it was so tasty! I gave the steamboat three thumbs up! Haha!
Now since this was a potluck party, everyone would be bringing something. I brought loads of prawn crackers that I bought from Kuala Selangor. Oh! Forgot to take photos of them, but I think you have already seen them in
one of my previous posts
.
So what did the others bring?
Well, someone brought home-cooked spaghetti.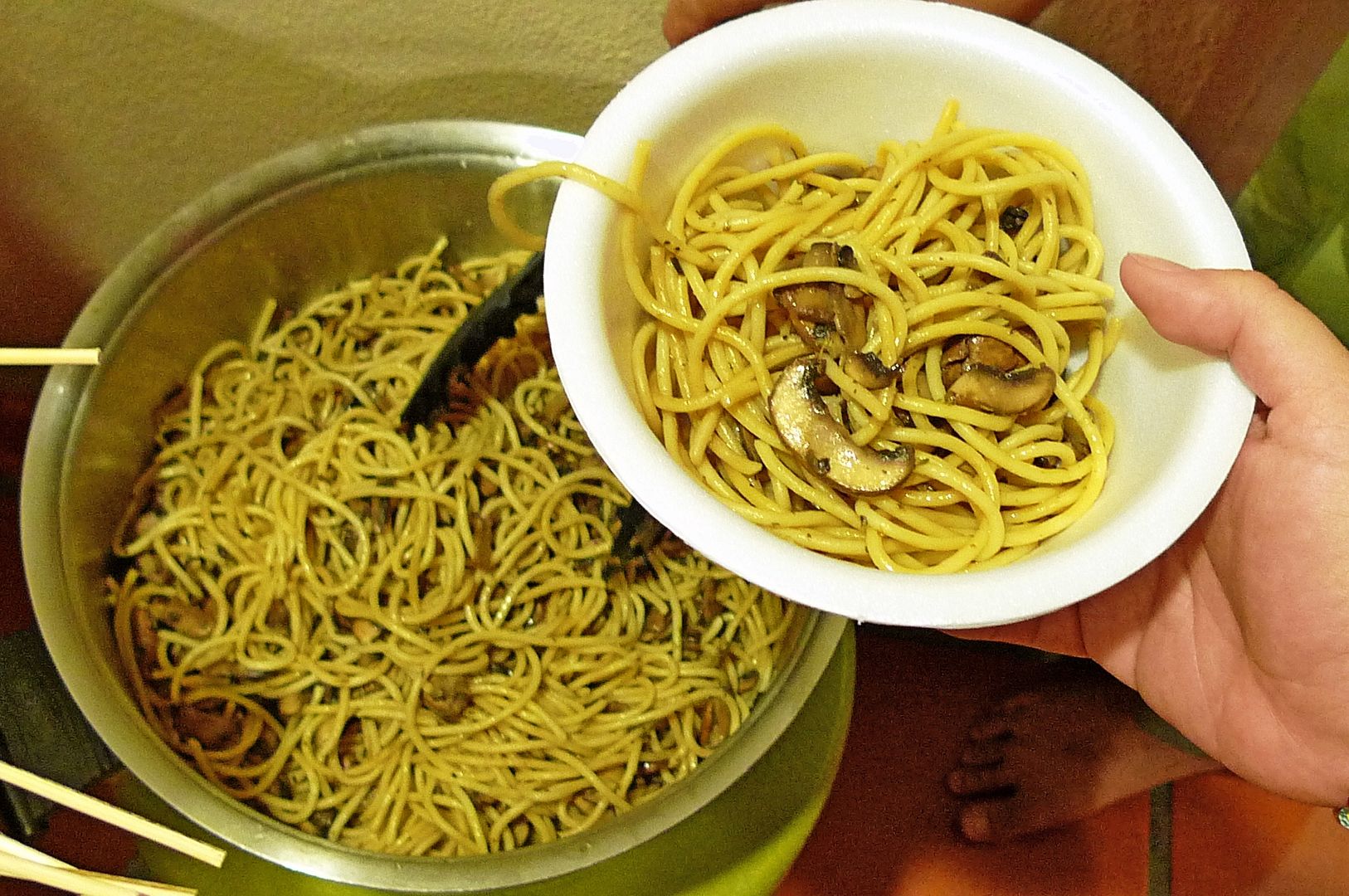 I can tell you this spaghetti was totally delicious! I took 2 bowls of it!
There's roast chicken.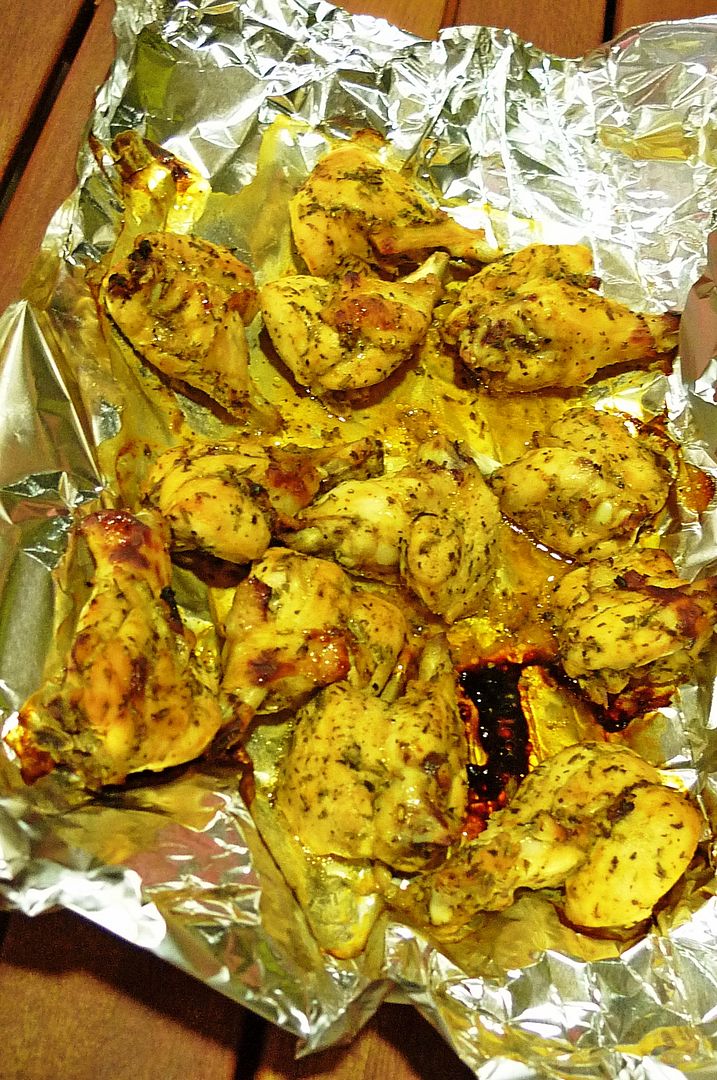 And chicken wings too!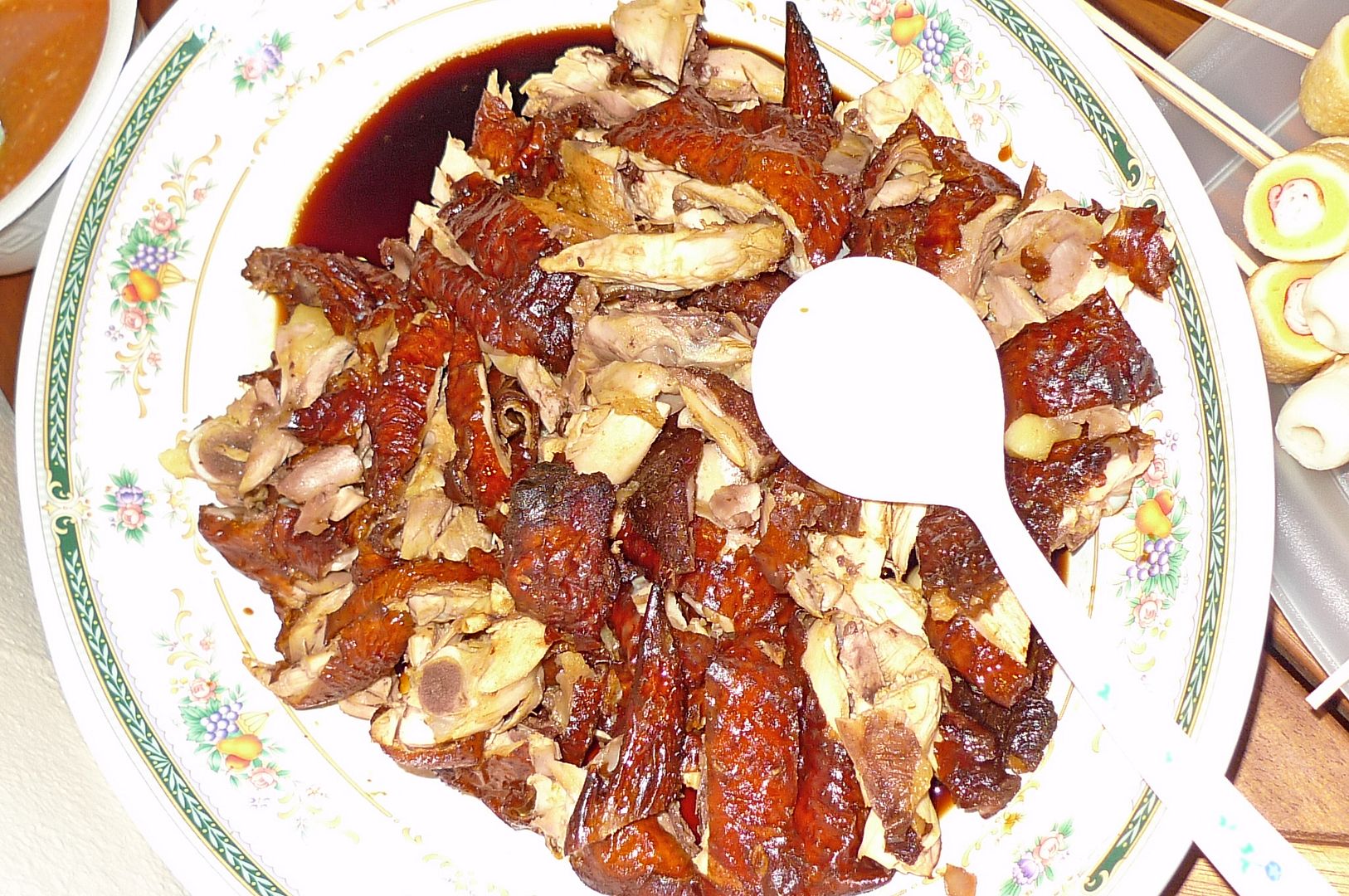 I didn't get to eat these dumplings as I was too full by then!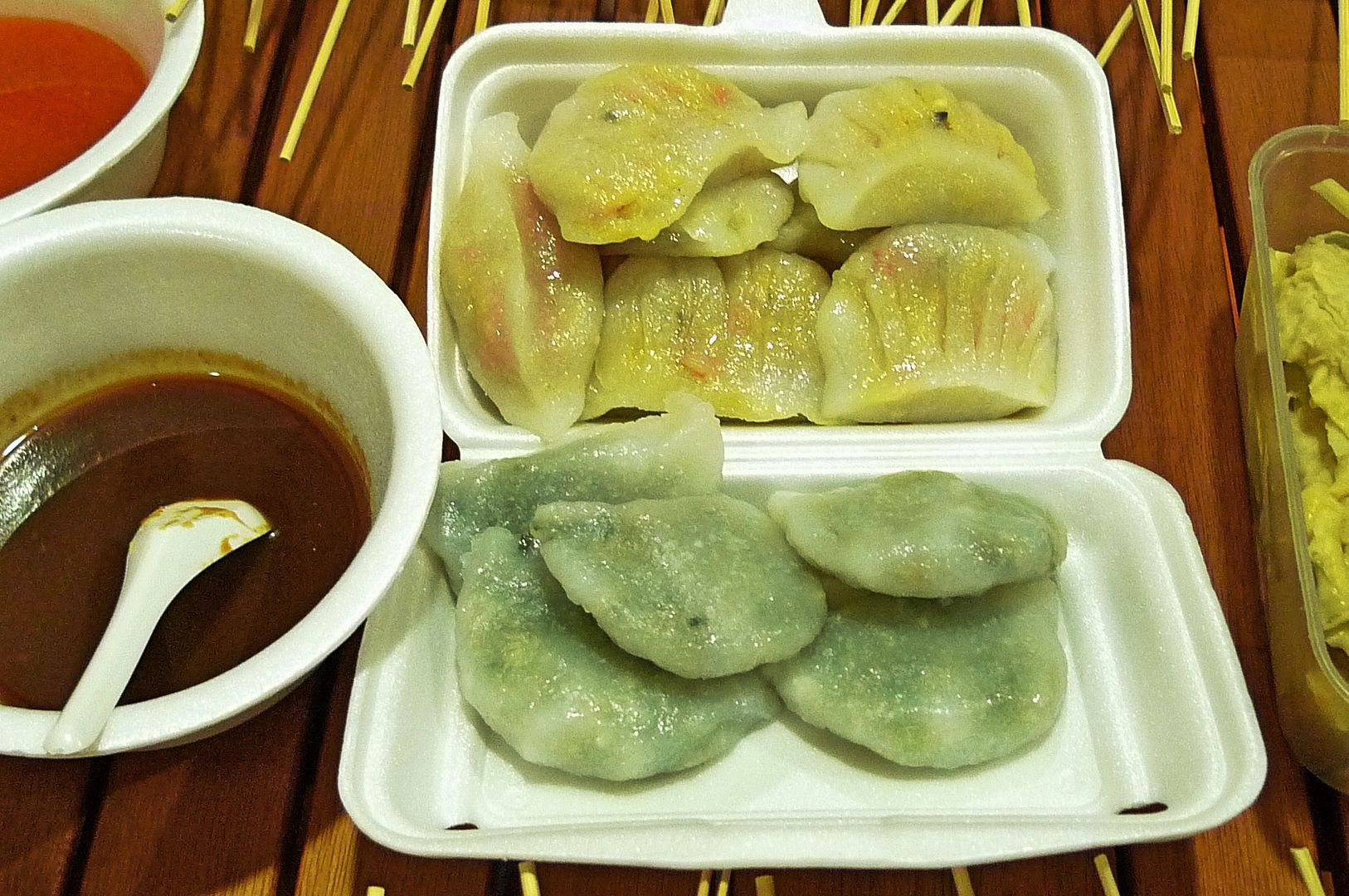 But I was not too full for this apple raisin soup dessert! Haha!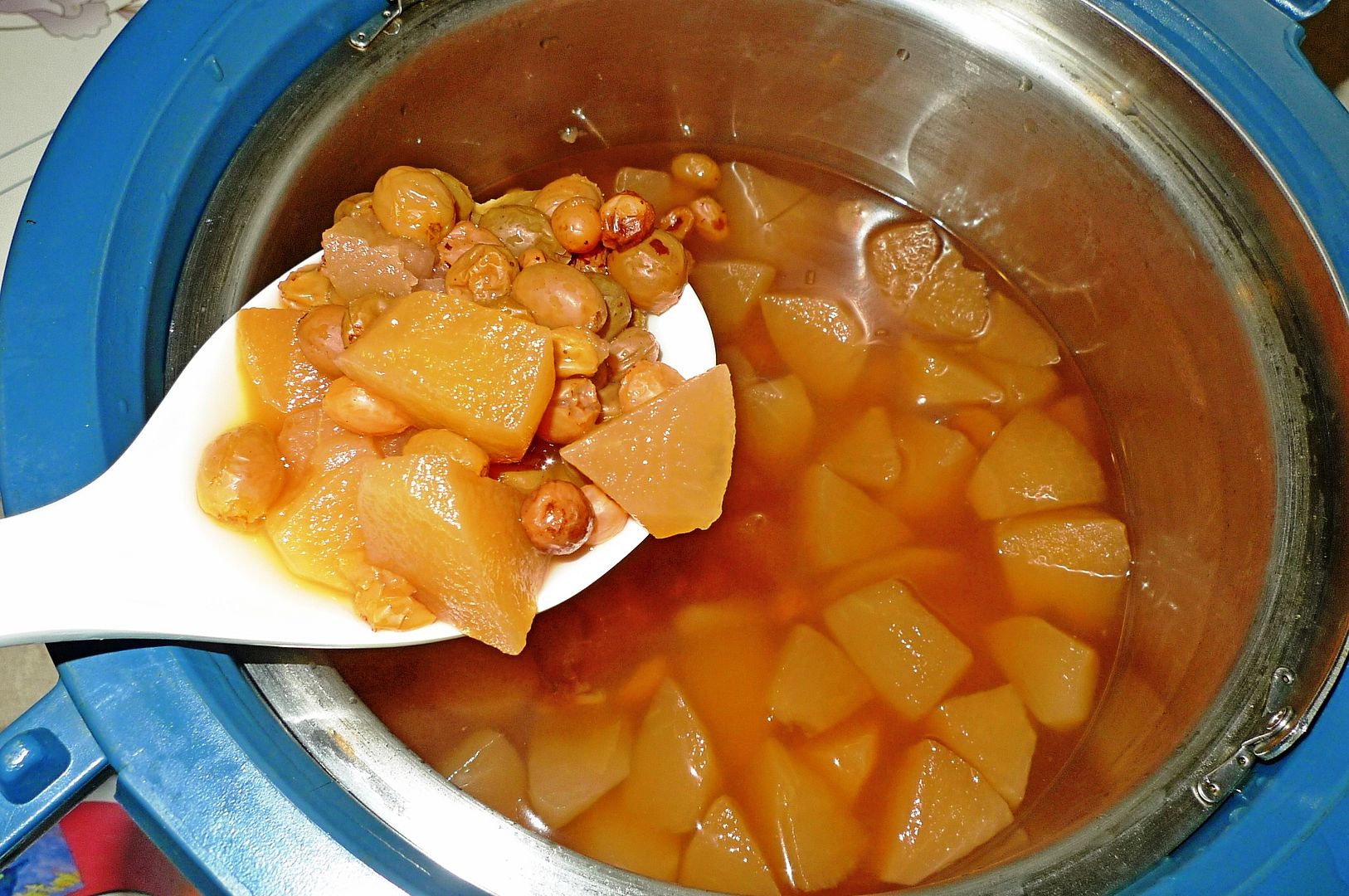 Look at those chunks of apples and the generous amount of raisins! The dessert was nice - sweet and sourish at the same time. I went for a second helping!
We also had some cookies leftovers from Chinese New Year.
Believe me, after all those delicious food, cookies would be the last thing on your mind. But I found these cookies delicious and I didn't even know what cookies they were!
Another friend brought some yam cakes, but frankly, I was too full to eat them!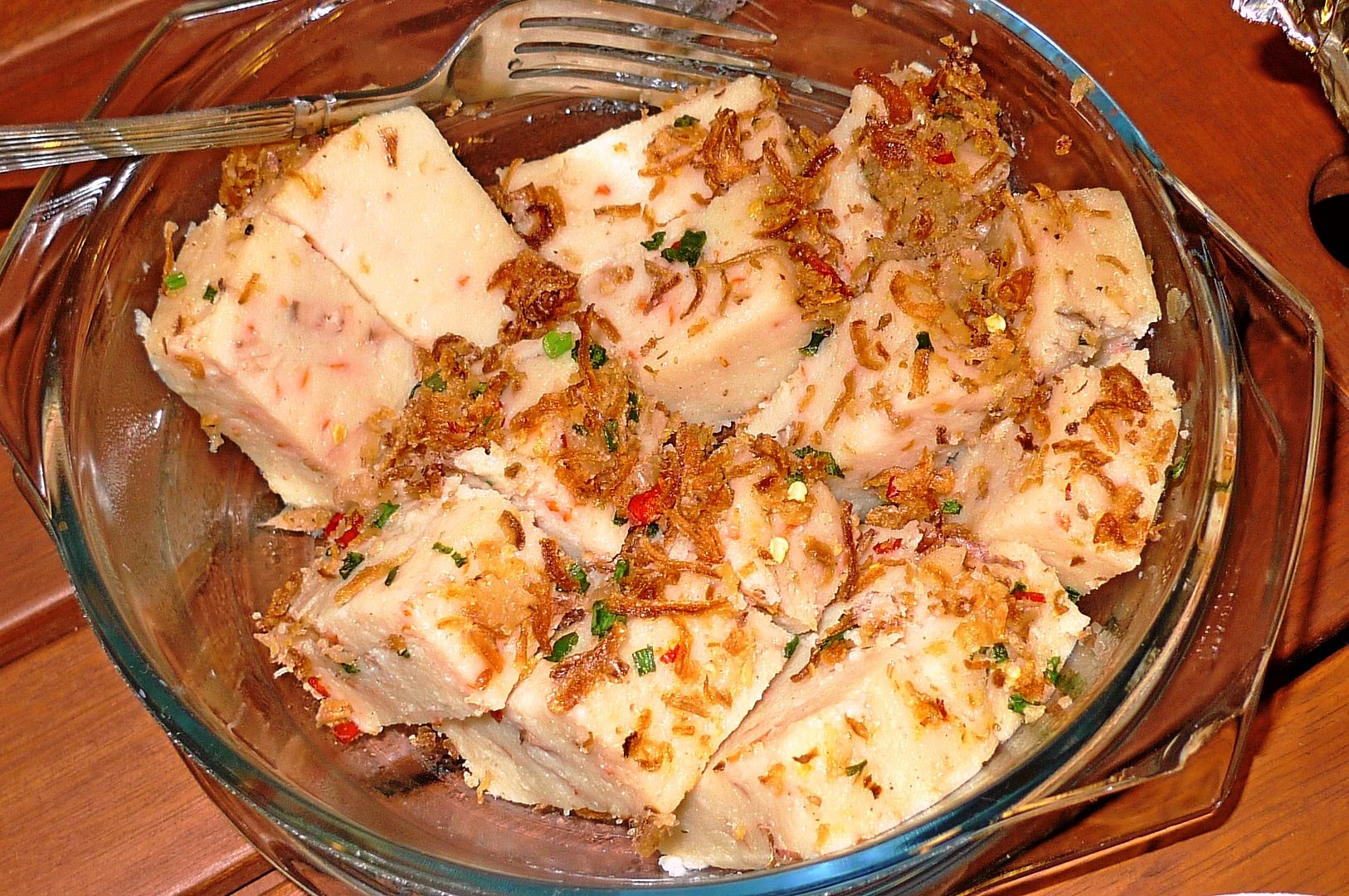 Towards the end of the potluck party, our host came out with a mysterious red box.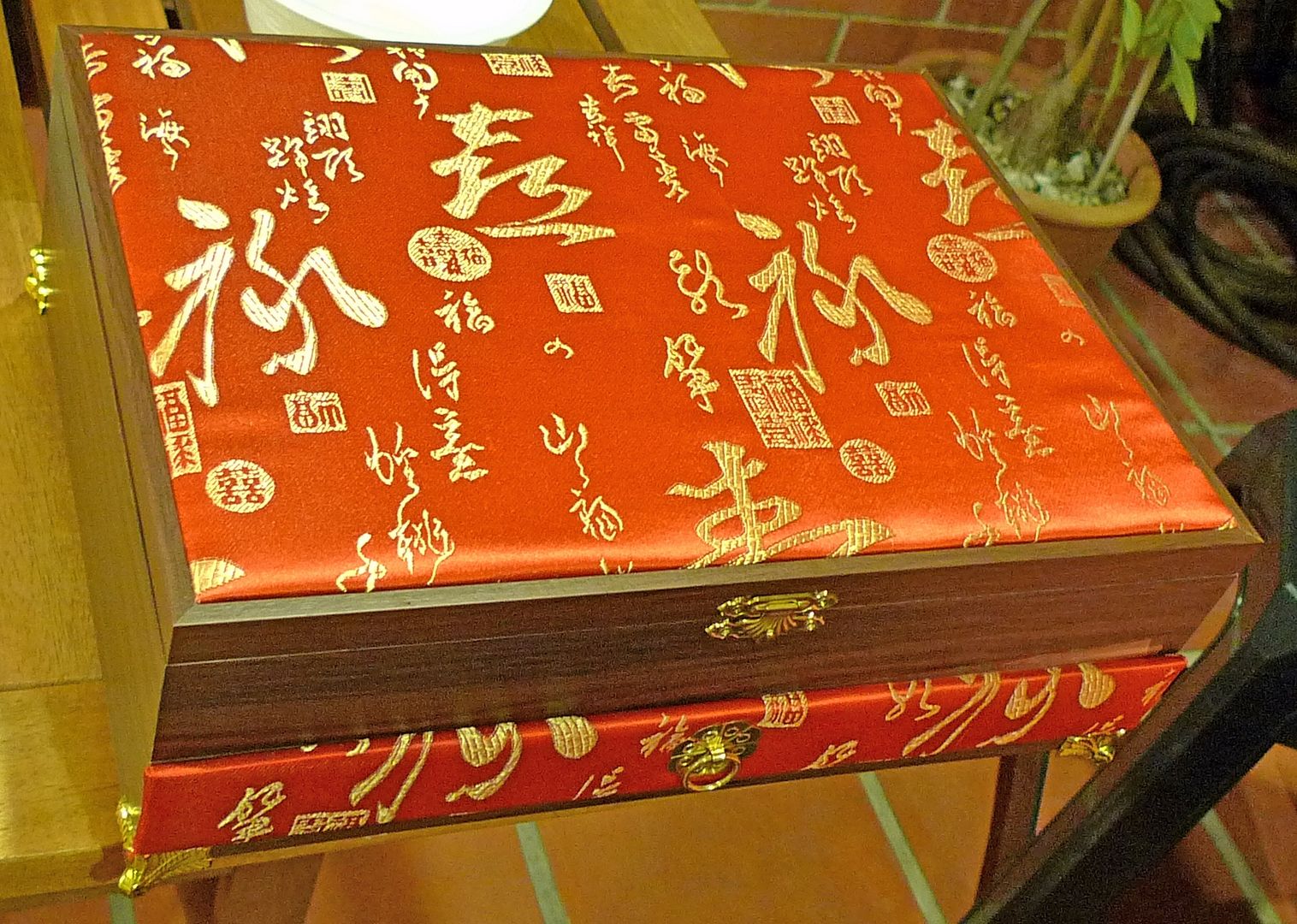 What was inside this red box? Quick! Open it!
She opened for us to reveal....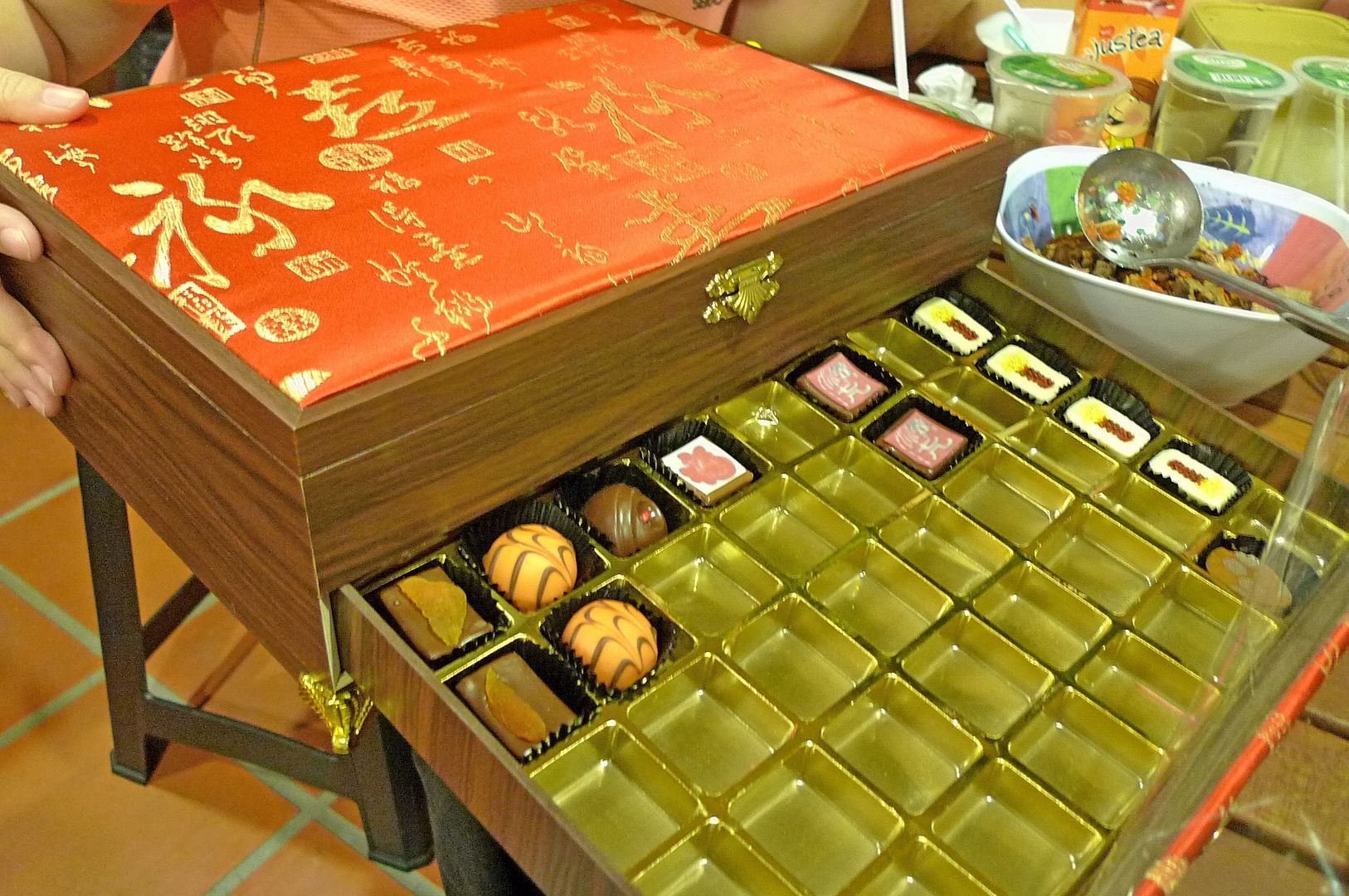 Chocolates from Shangri-la Hotel! Wow!
Most of the chocolates were eaten up already, but fortunately, the remaining ones were enough to go round.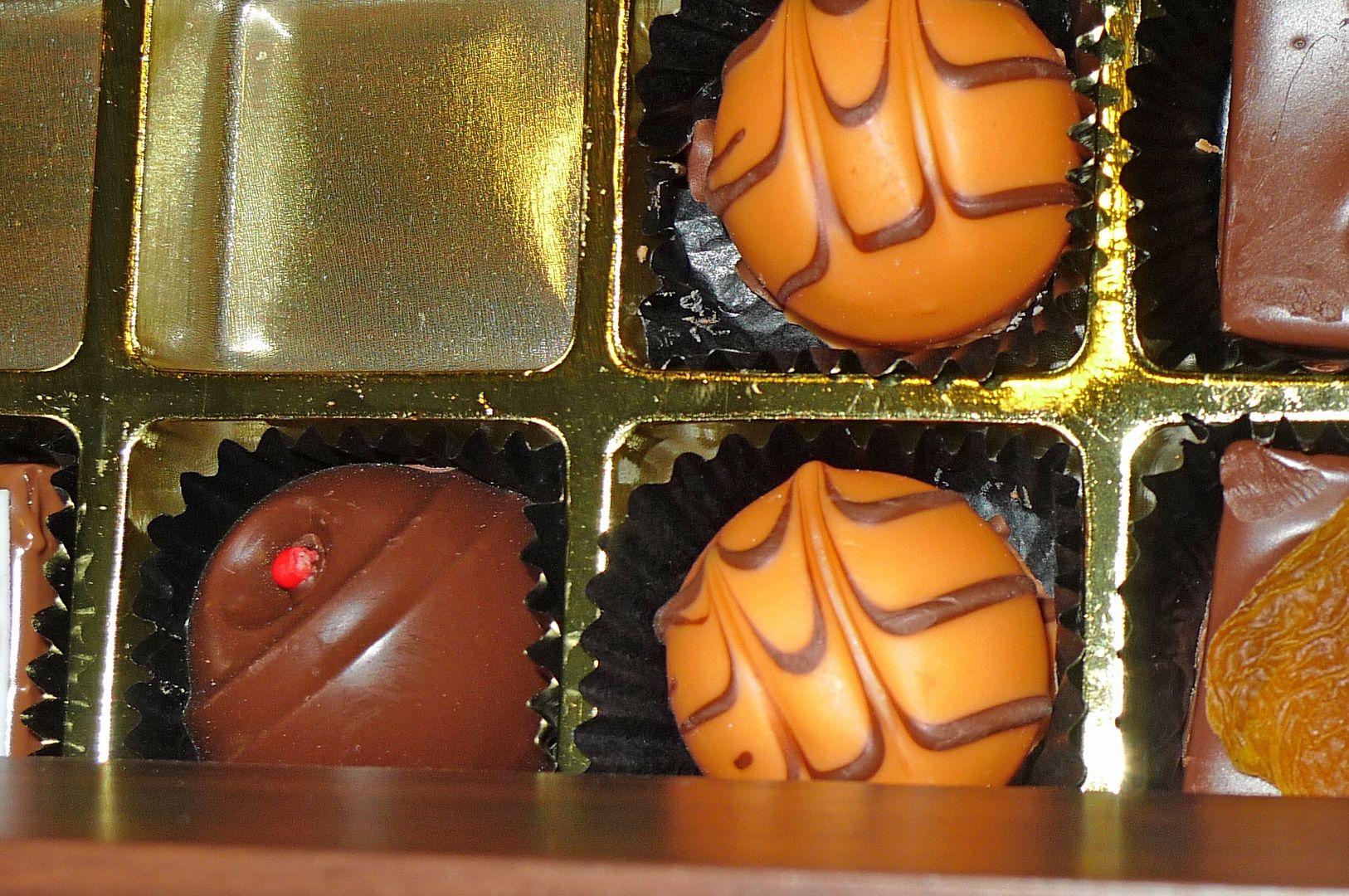 Close up shots of the chocolates.
Don't you think the ones below look like mahjong tiles? Haha!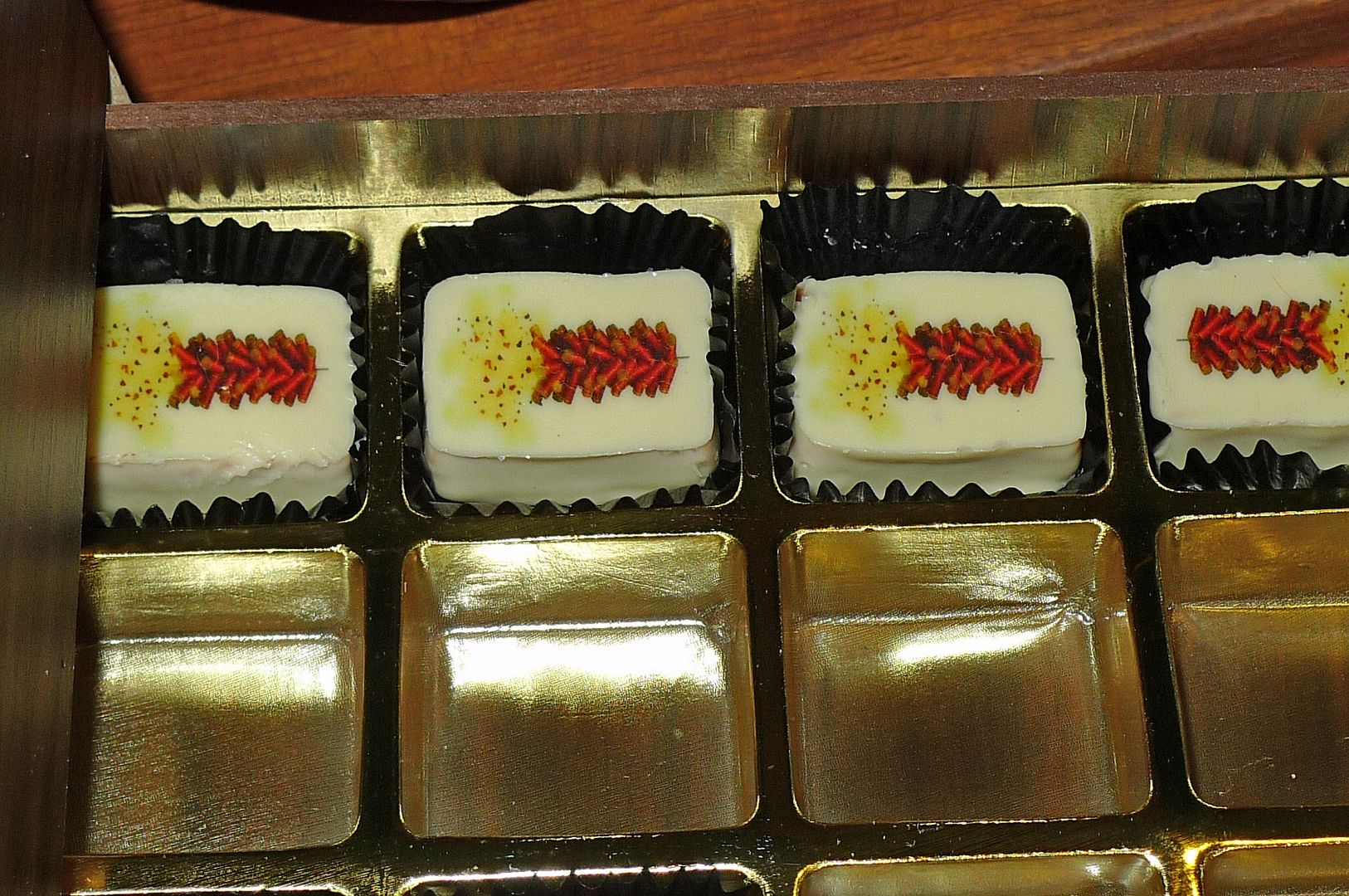 I didn't really fancy the chocolates though I like the box! I asked my friend if she could give me the box in which she replied with a very firm NO! LOL!
Someone brought some fortune cookies and we had some fun choosing our fortune cookies!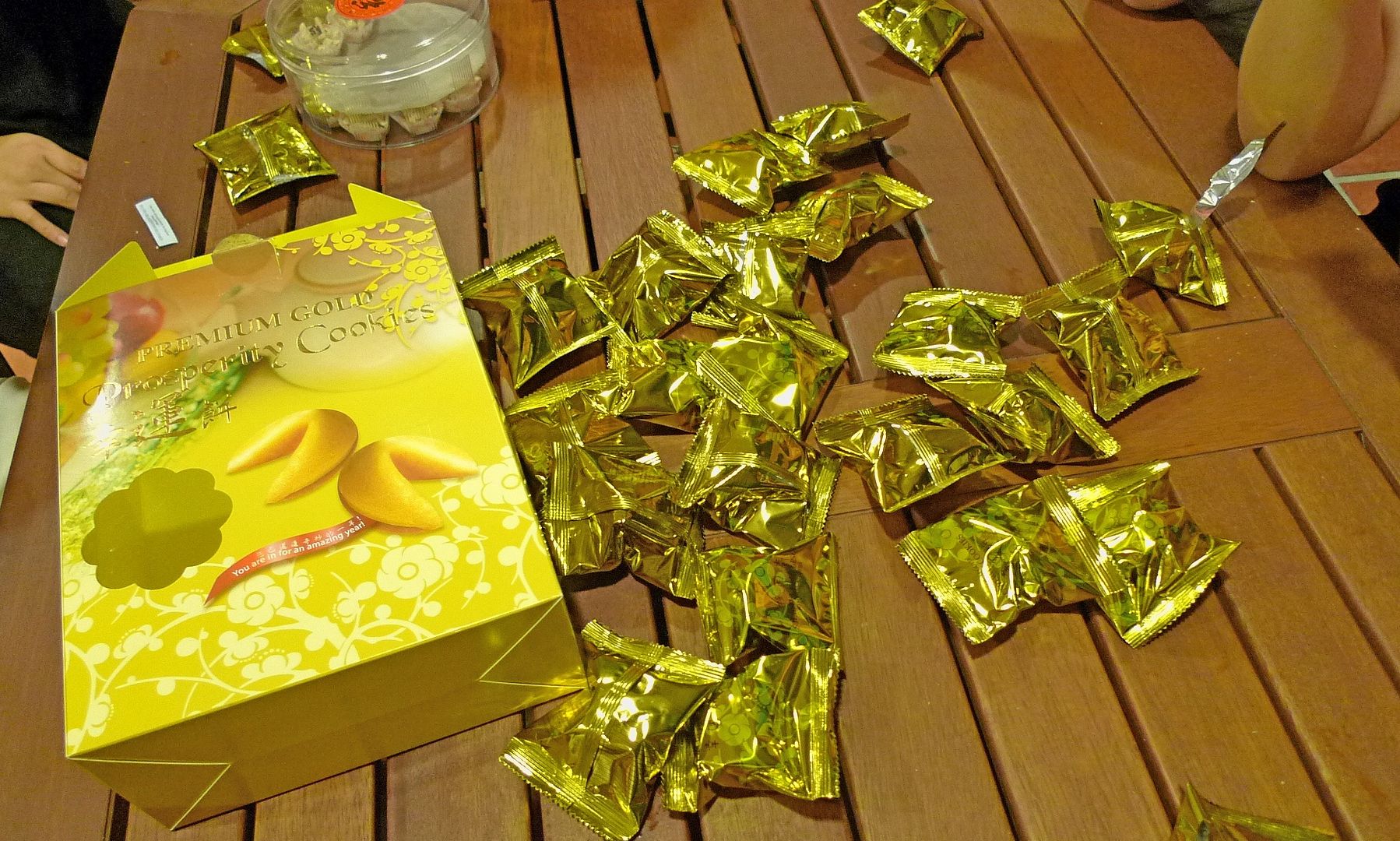 Each of us broke open the cookies and read out aloud what was written on the paper. It was fun!
Here's mine.
Yay!! I love the message! I always look out for the rainbow when it rains cos you all know right, that there's a pot of gold at the end of the rainbow? haha!
Even though we were full, our host continued to serve us ......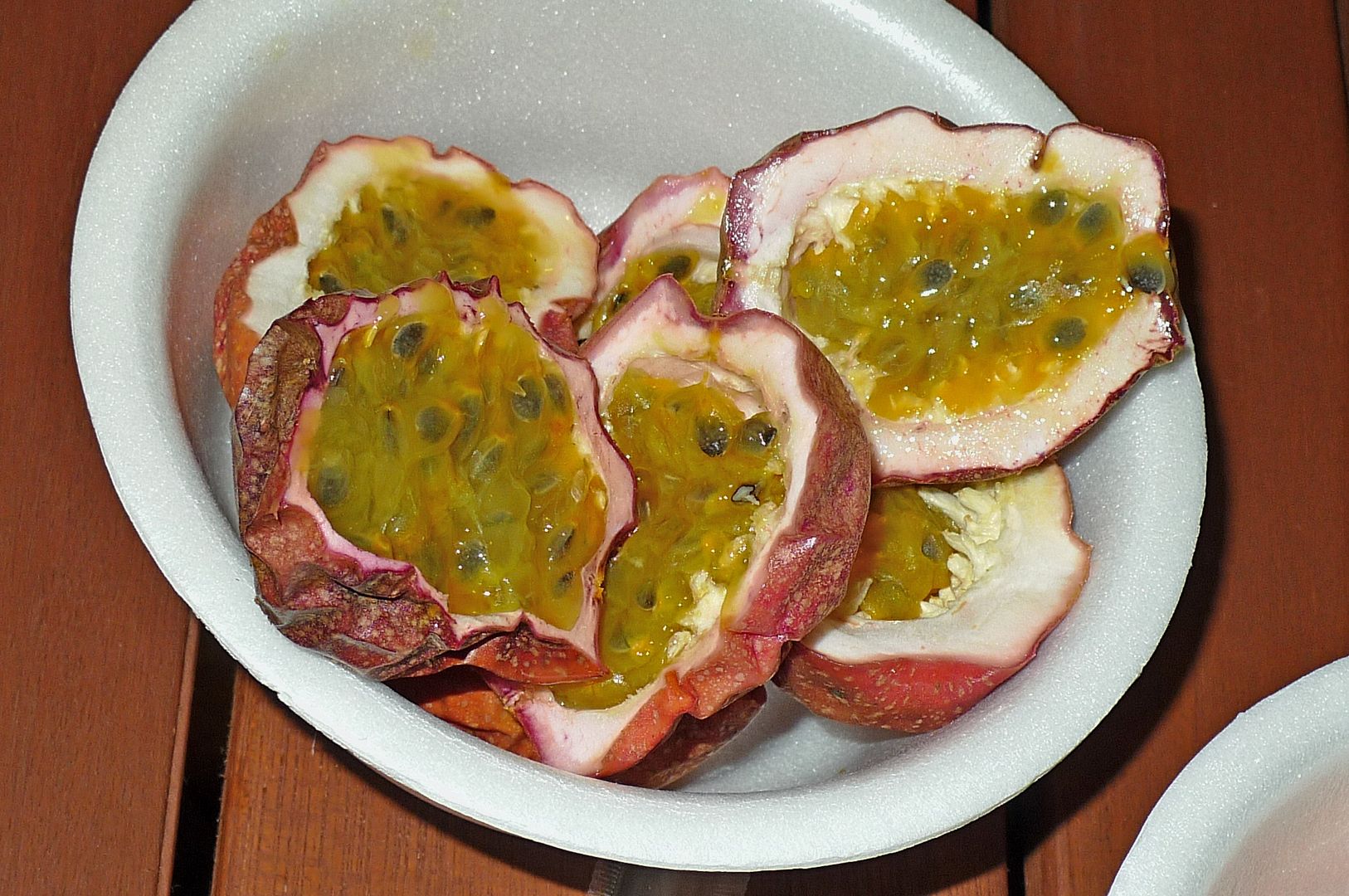 Passion fruits! The uglier they look from the outside, the tastier they are. That's what one of my friends told me. Yummy!!
We actually could not finish the steamboat. Look!
The remaining ones were packed into containers which some of us took home for our next day's lunch or dinner. How nice! A potluck party with take-away food!
This must be the best steamboat potluck party for me ever! My friend, the host said she had decided to make this party a yearly event. Yippee!
Before we left, our host reminded us not to leave anything behind. I quickly blurted out, "Oh! Where's my box?"
"What box?" she asked, puzzled.
"That chocolate box from Shangri-la."
She gave me a look and said, "Yeah, right!"
Haha! I am so looking forward to next year's potluck party!
FIRST COMMENTER