Continued from
Part 3
After I changed my blog's layout at Starbucks in
First World Hotel
, Ed and I decided to have some gambling fun at the casino in
Genting Hotel
.
By the way, are you familiar with the many hotels in Genting? Here's a map to help you out!
Map of Genting Highlands

When we arrived at the casino's entrance, we were stopped from going in. Reason? We were carrying backpacks which contained our laptops and these were not allowed in. We were asked to rent a locker and place our backpacks inside.
However the lockers on that floor were all fully rented out and so we had to go down two floors below for the remaining lockers.
I was not too keen about placing my backpack which contained both my laptop and camera inside the locker. As usual, there's a notice above the lockers stating that the management would not be responsible for any items stolen or lost.
Besides, they listed out items that were not allowed to be placed inside the lockers and one of these items were laptops!
To open an empty locker, we need to pay first using the automated paying machine as shown in the photo above.
My friend inserted two RM1 notes but as he was about to insert another RM1, I told him I was not going to risk my laptop and camera. Since I was not that keen on gambling anyway, I offered to take care of his backpack for him while he gambles in the casino alone.
The trouble was, we were not sure how to cancel the payment. So my friend Ed called a number listed on the locker and a man came soon after. He told us the RM2 could not be recovered as the machine would not entertain refunds! Great! We just lost RM2 even before we enter the casino! What a bummer!
Before Ed went to the casino, we had our dinner at
Good Friends Express
in
Highlands Hotel
. I ate roast chicken rice. It was delicious!
After dinner, Ed went off to gamble so guess what did I do? Well, I went out to enjoy the cool night air for a while. Ooh! How I wish the night air in PJ and KL is like that!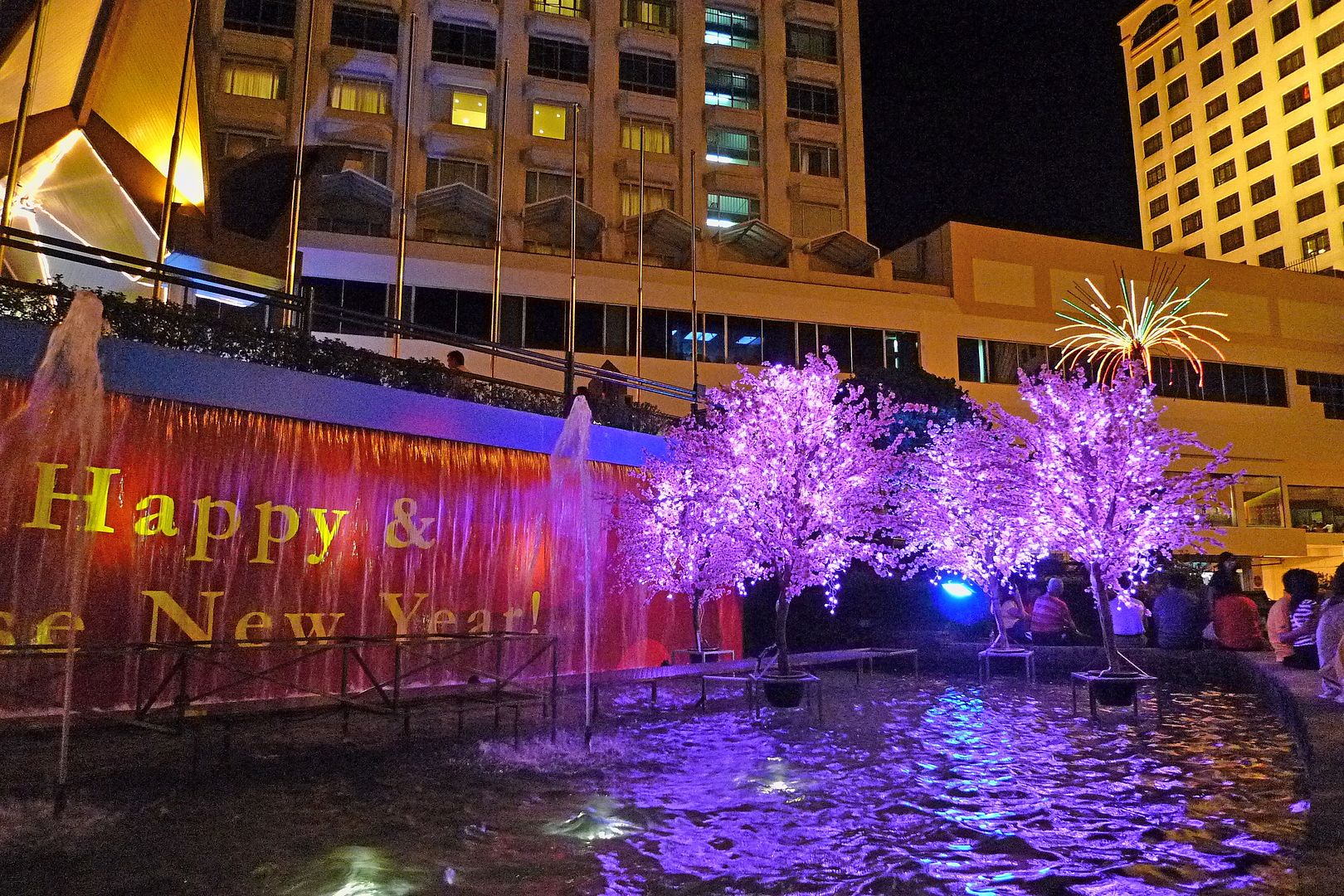 After enjoying the cool weather outside, I walked over to Starbucks at Highlands Hotel. This is not the same Starbucks I went earlier, which was located at First World Hotel. I ordered myself a hot cup of mocha, made myself comfortable and started blogging! Haha!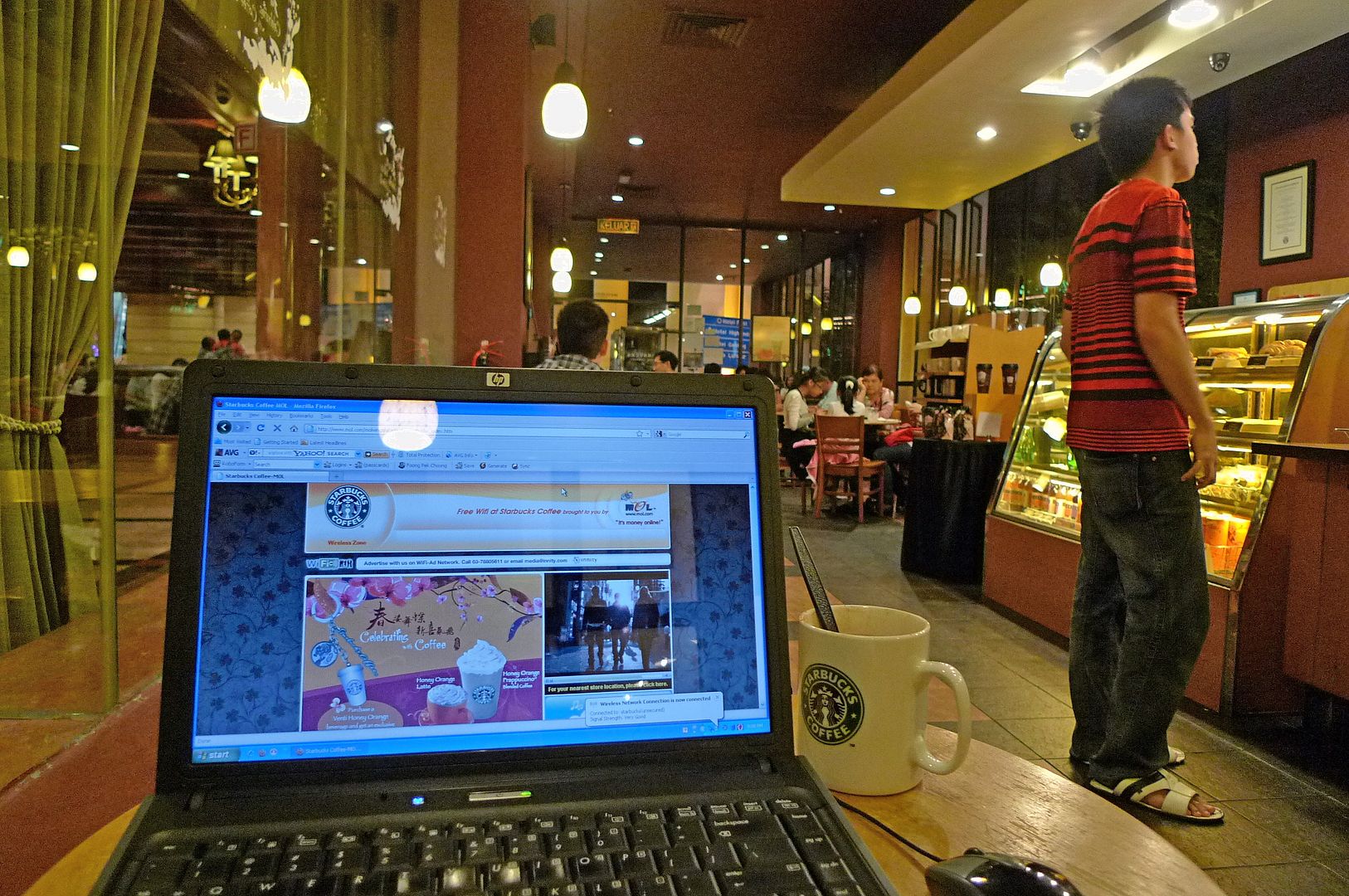 I wished I could blog till the next morning but of course Ed put an end to that! I was happily blogging away when he called. Time to go, he said. Bummer!
On the way back, Ed related that he had earlier won RM60 playing roulette using the combination of numbers 4 and 8 which was inspired by the
cable car no.48
we sat in. But too bad, he continued playing and lost all of that plus another RM50. So no free supper for me! Bummer again!
This concludes my one day trip to Genting Highlands during the recent Chinese New Year. I promise you that there will not be any more post on Genting Highlands....well, until my next visit, that is. Haha!