Just when you thought it's over, here we go again with another part of Lost In
Xingping
! But rest assured, this is the final part and I promise not to mention one more word about
Xingping
after this post!
Unless I want to. Haha!
Anyway, I was no longer lost so the title of this post may be a bit misleading. Well, whatever.
The day after
my adventure
in the mountain forest of
Xingping
, we went to take some photos of the
Xingping
Port which was just 50 metres from the hostel we stayed.
By the way,
Jam
had almost recovered from his diarrhea after he went to a Chinese physician and ate some Chinese medicines the day before. So he was able to walk around without having to camp near the toilet. Haha!
Look! So many boats! Must be a busy port!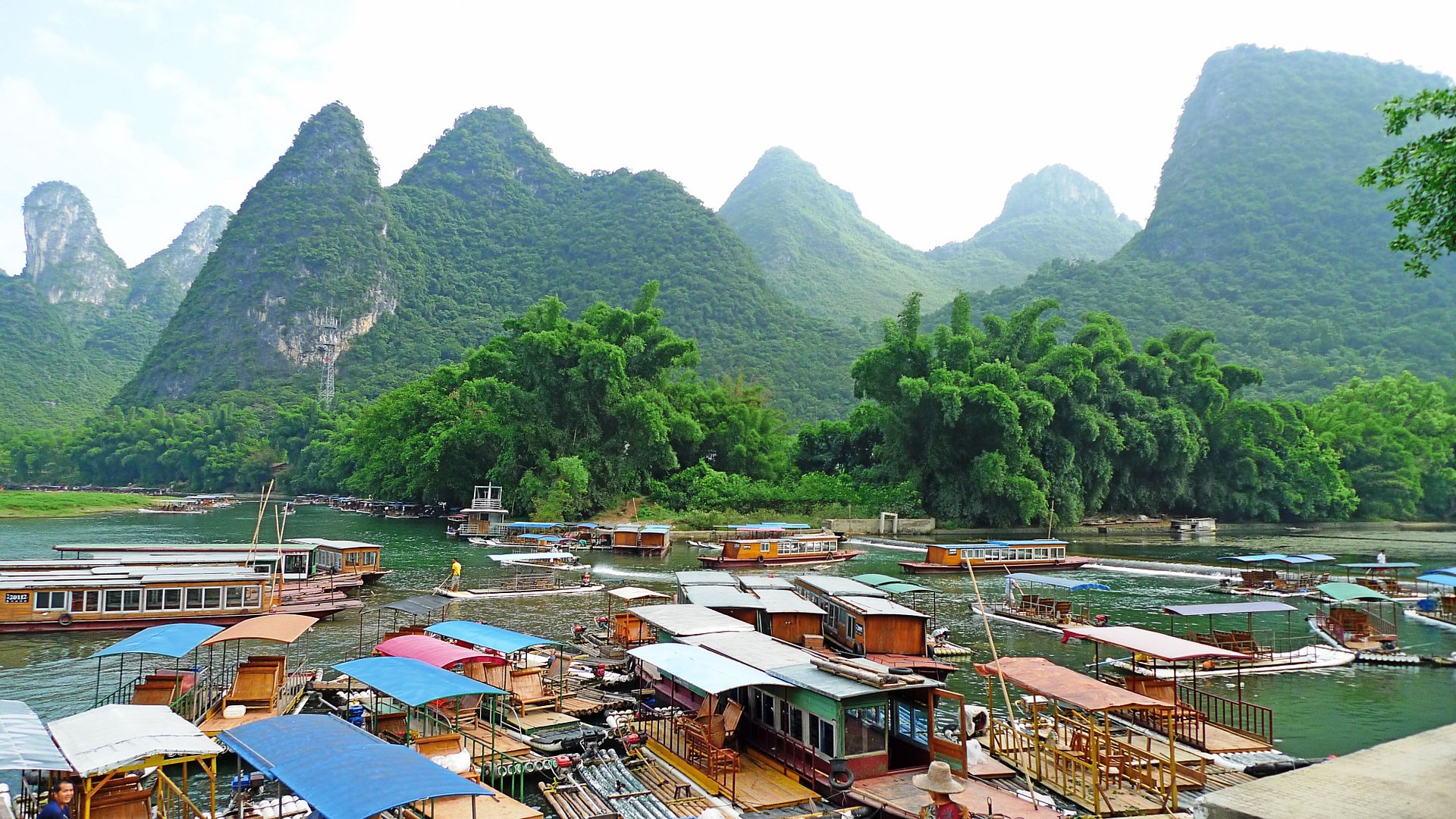 Oh! There's a weir dam here too.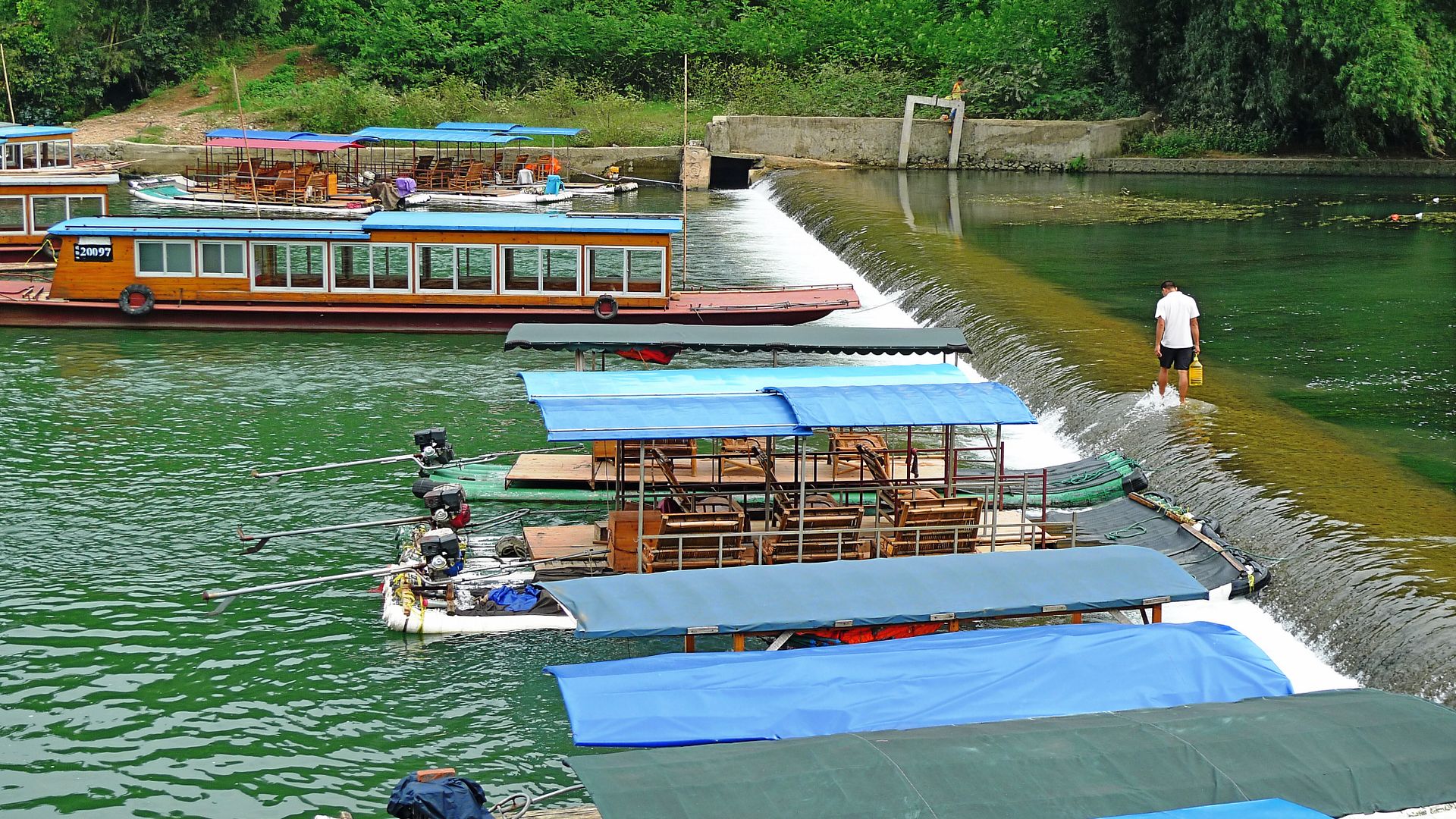 Remember where I mentioned about weir dams? Haha, if you can't remember, refresh your memory
here
.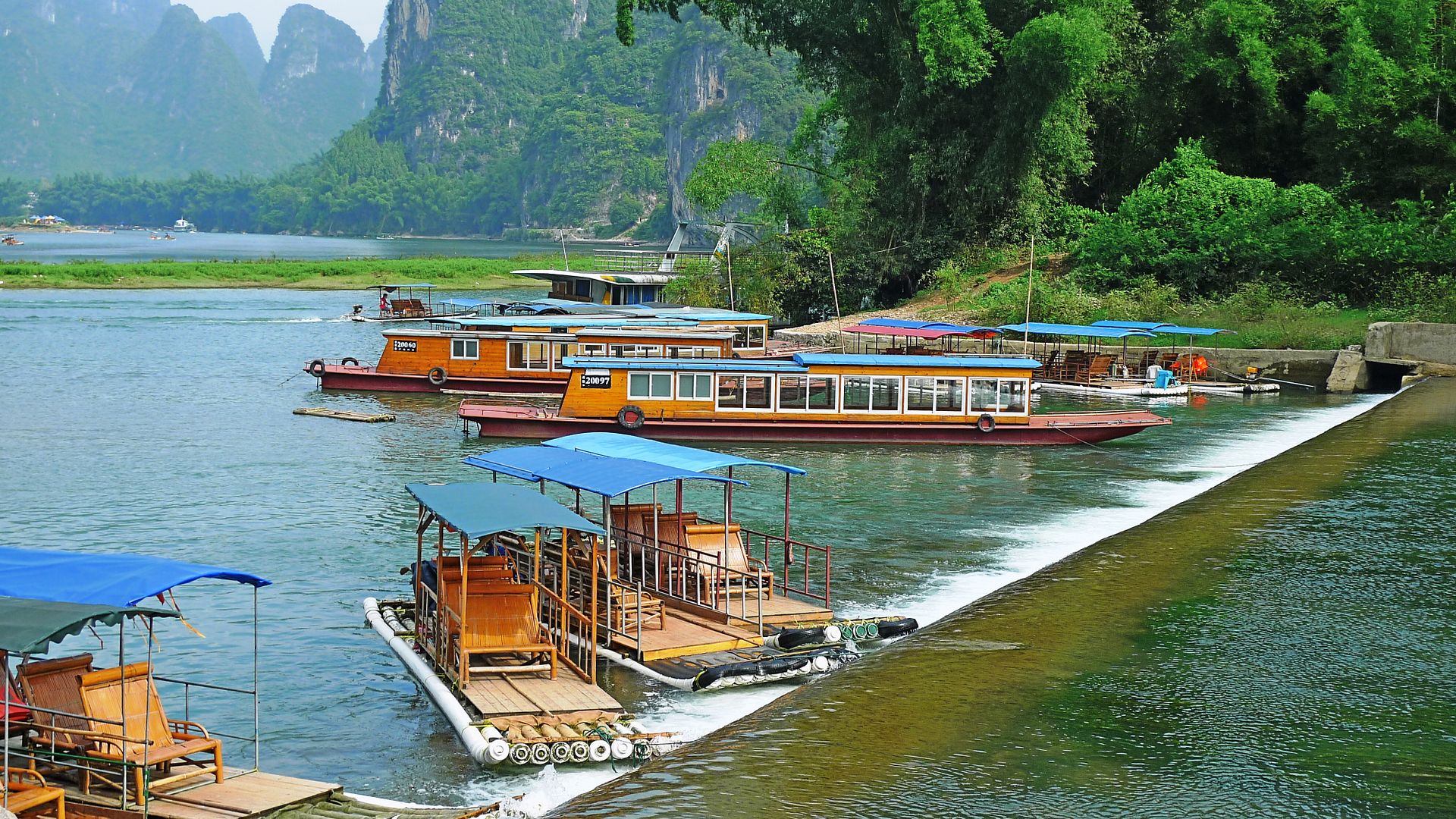 I think it would be quite nice to walk across the weir dam to the other side!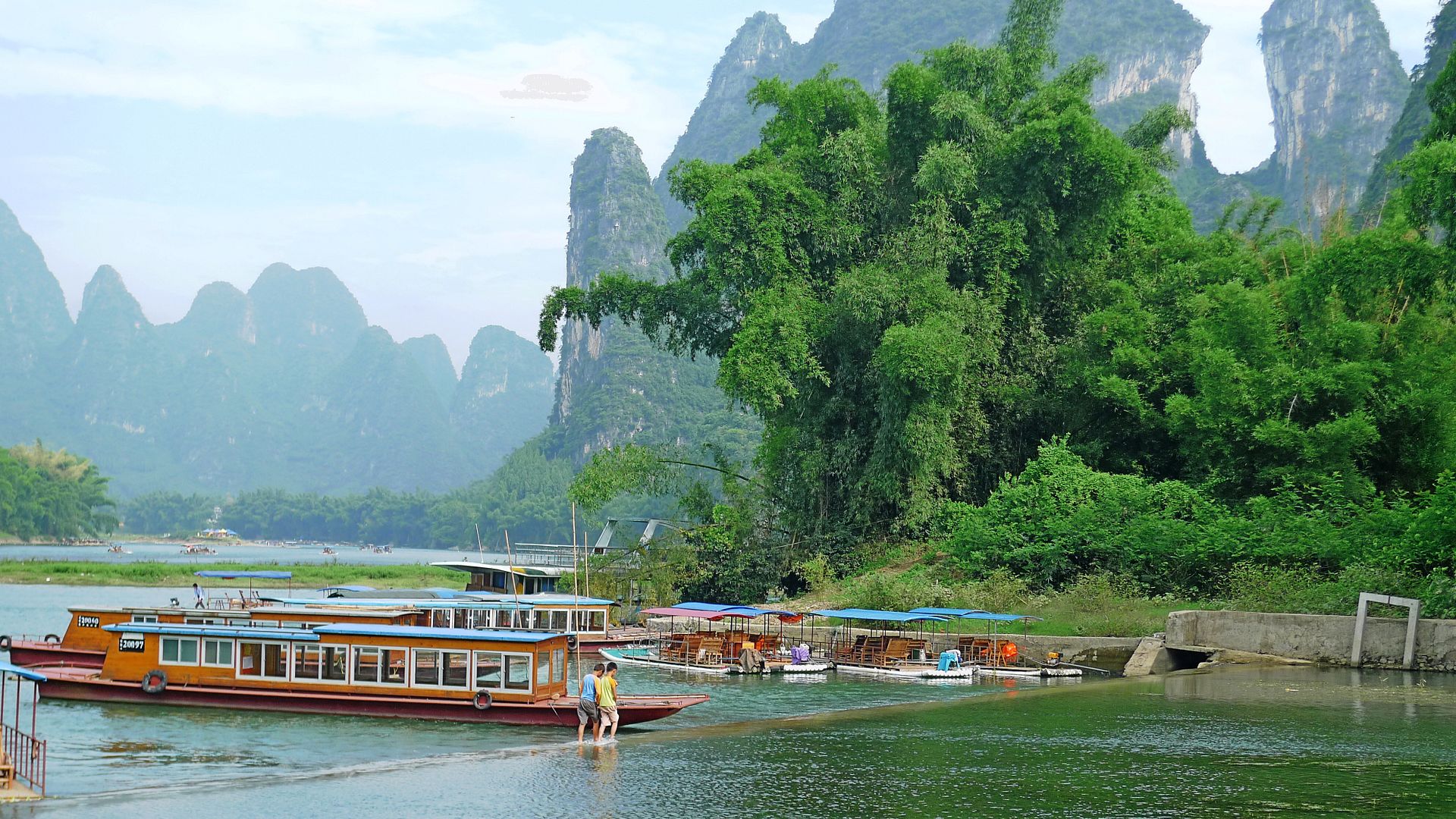 Nice reflection on the water.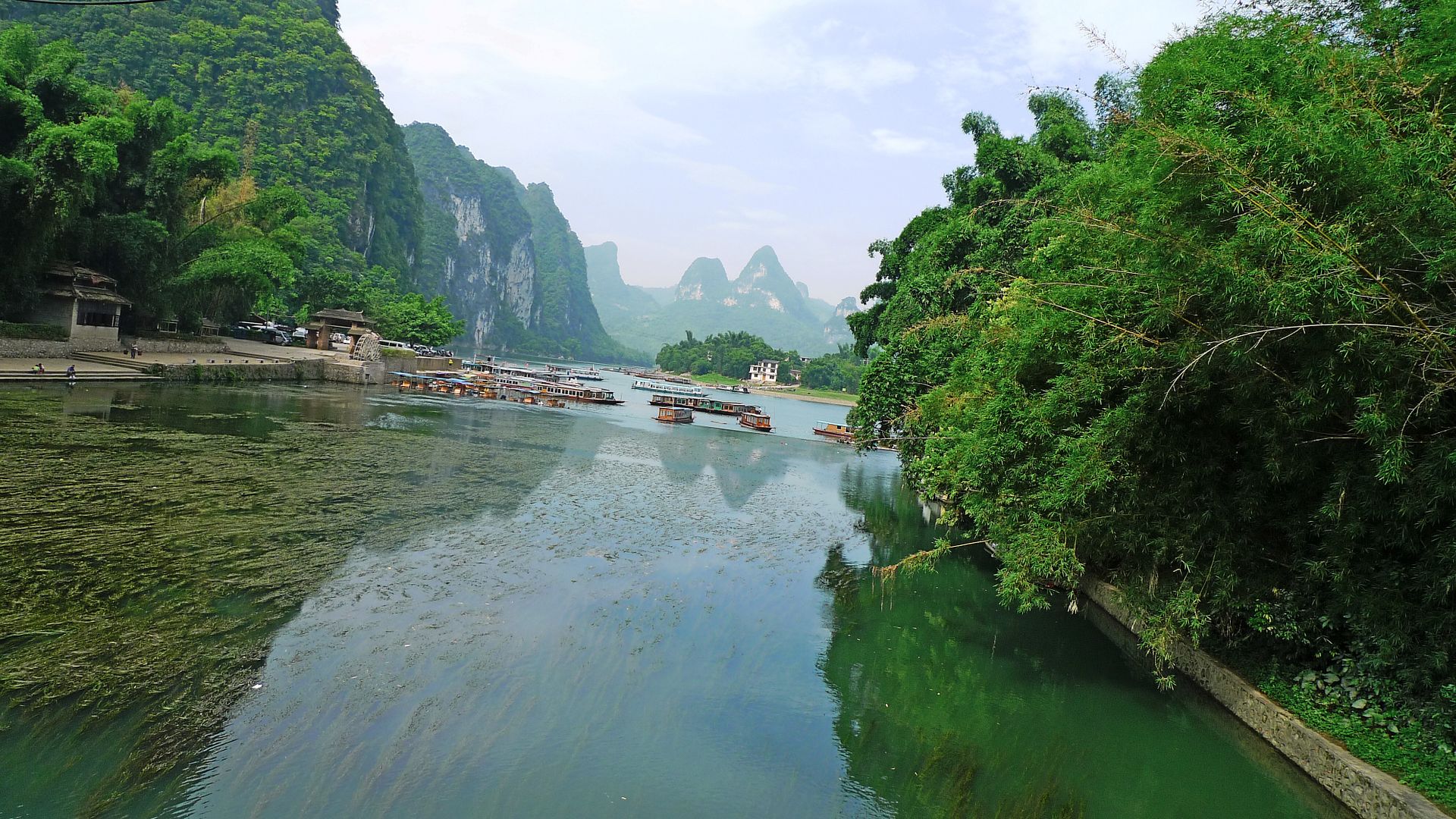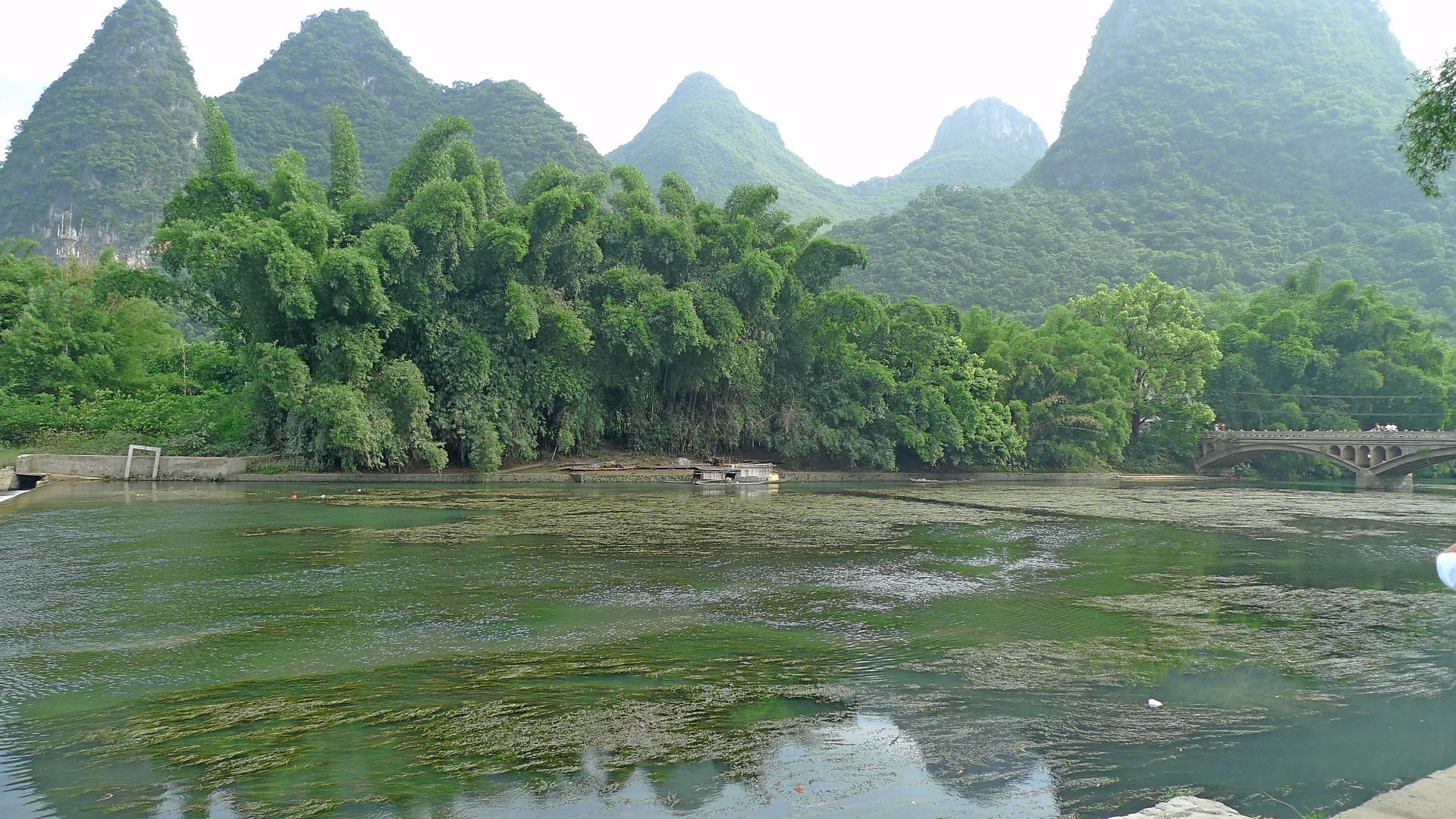 See the women washing clothes by the river? They were from the Water Village.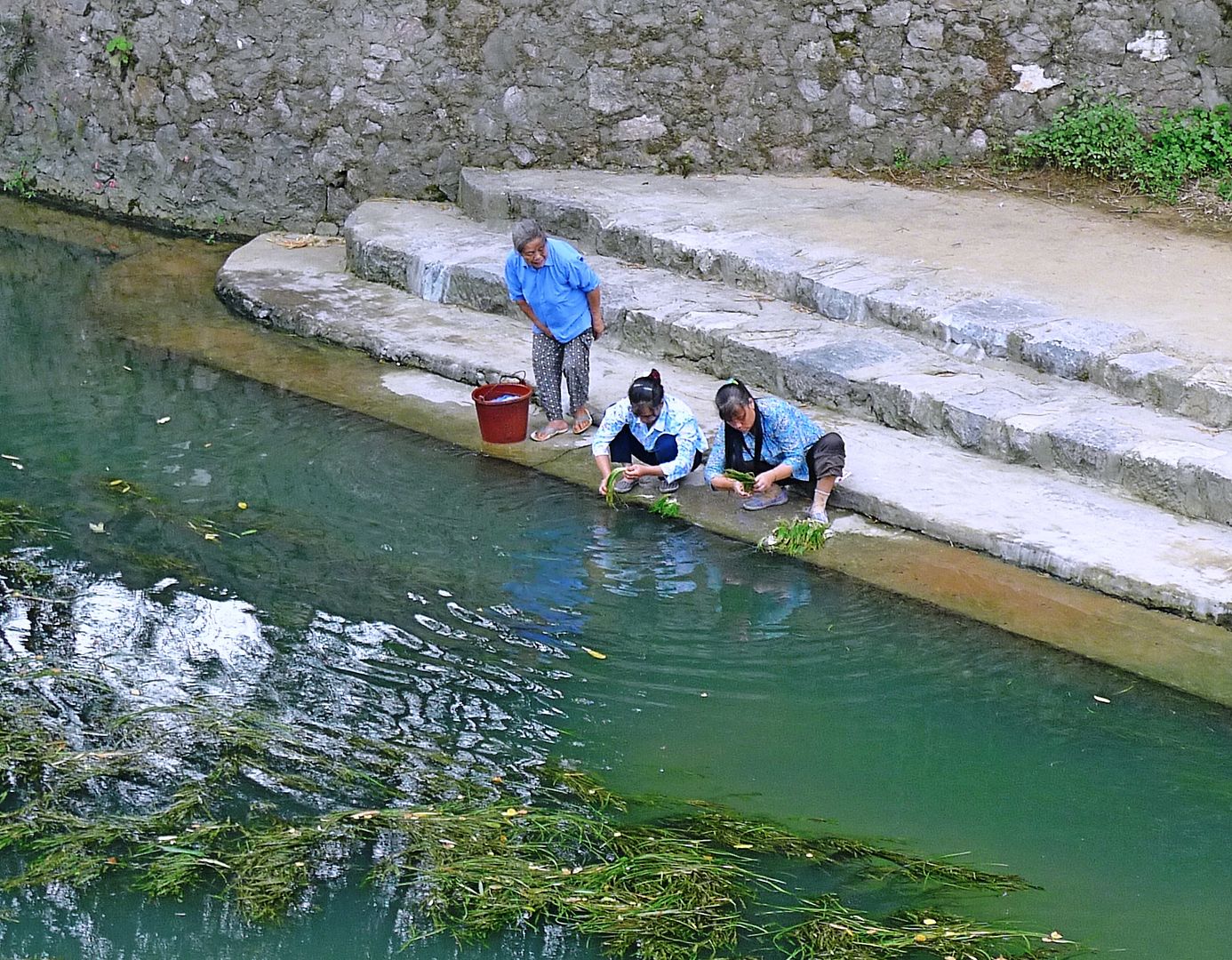 Here's the entrance to
Xingping
Water Village.
There's a water wheel here.
This is the bridge leading to the village.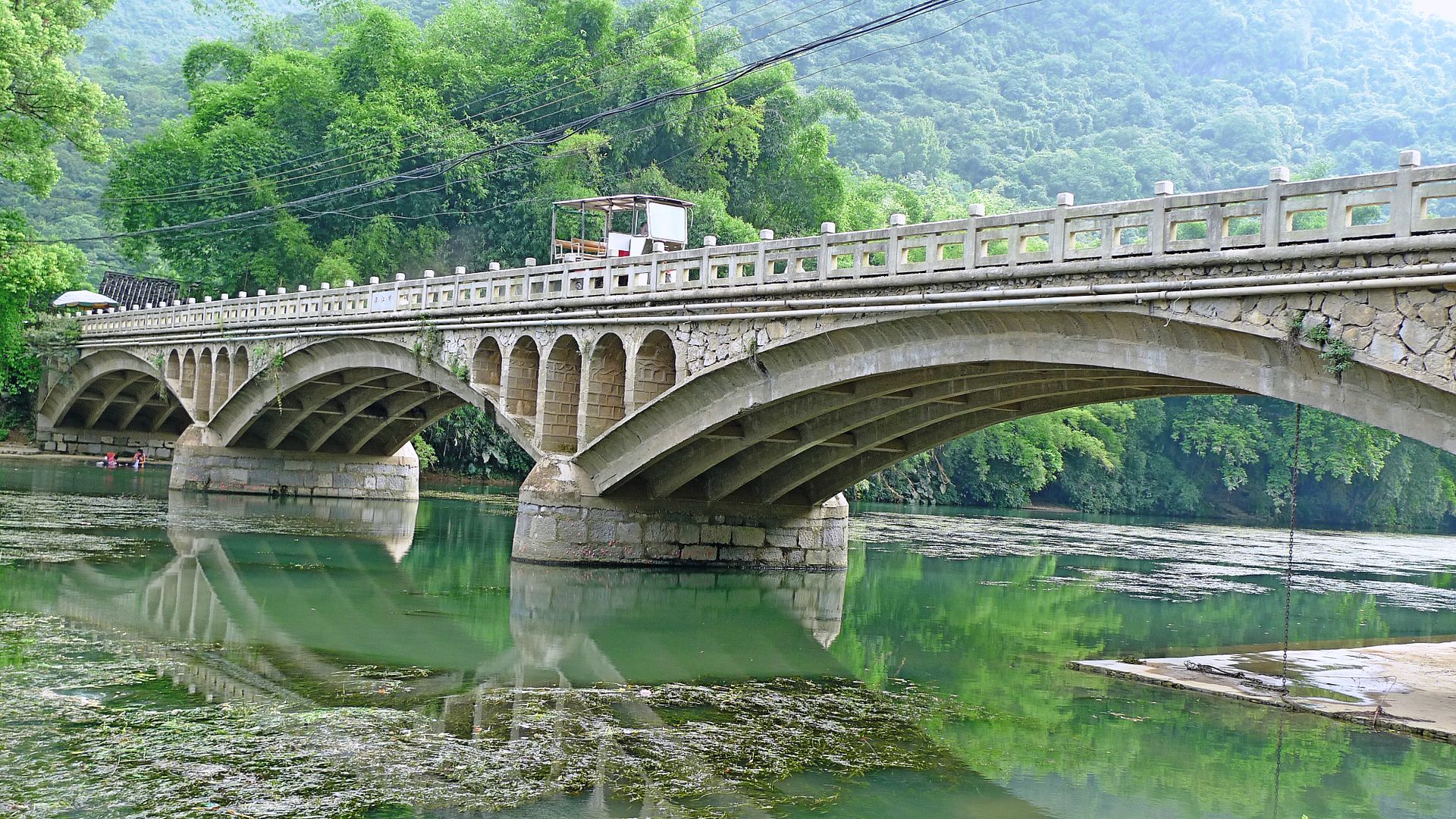 I didn't really visit the Water Village, just strolled around that place and came back out again.
We had to check out of the hostel by noon and head back to
Yangshuo
. Before that, we went to the roof top of the hostel and took some photos there.
I really liked
This Old Place Youth Hostel
. They have some sort like a roof top bar for you to relax at night.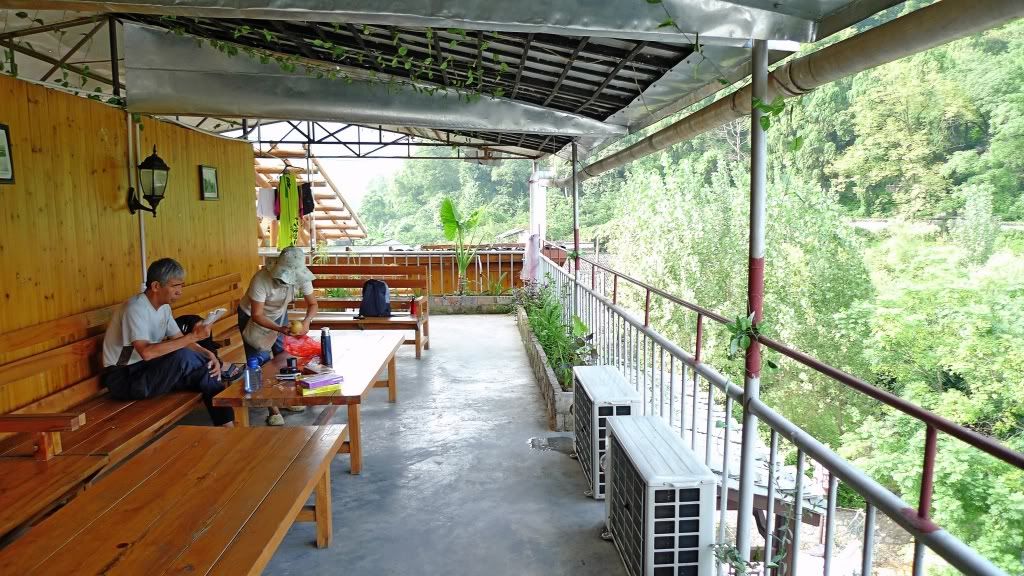 But I did not come up here at night. If you remember, after that adventure in the mountain forest, I decided to retire early.
Anyway, there's hardly any night life in
Xingping
. It's a small town and the locals there usually go to bed by 9pm. Not my kind of life for sure, since I am a night owl, but it's good to experience it once in a while.
I saw two letterboxes at the roof top.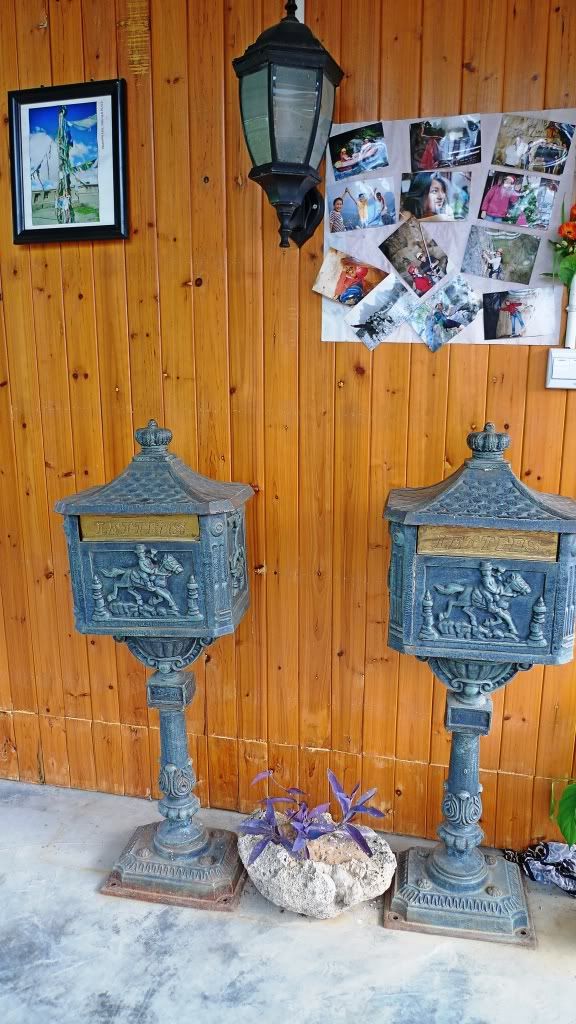 Doesn't it look cute?
Well, that's about it. My adventure in
Xingping
had come to an end. It's time to return to
Yangshuo
. Somehow, I felt a bit sad leaving
Xingping
. Was it because I did not get to visit the fishing village? Or was it because of the extremely good service I received from this hostel?
As I went up the bus heading for
Yangshuo
, I felt a little nauseous. My stomach was not feeling too good. I kept this to myself and did not tell Jam and his friend. I hoped that I was not going to come down with food poisoning!