Continued from
Part 1
As
Jam
was down with diarrhea, I went out for lunch with his friend. Although his friend was suffering from diarrhea too, his condition was not as serious as Jam. On the way, we decided to buy Jam some bread.
We came across this bread shop.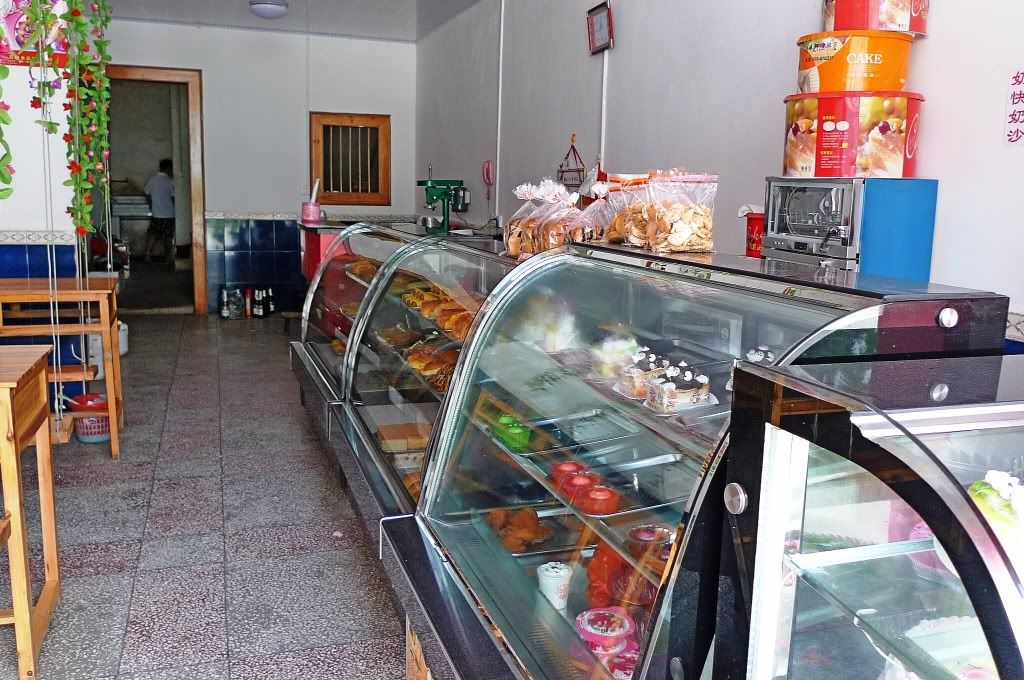 See the chairs dangling from the ceiling? I thought that was quite unique, although I have seen these swing chairs before from some blogs.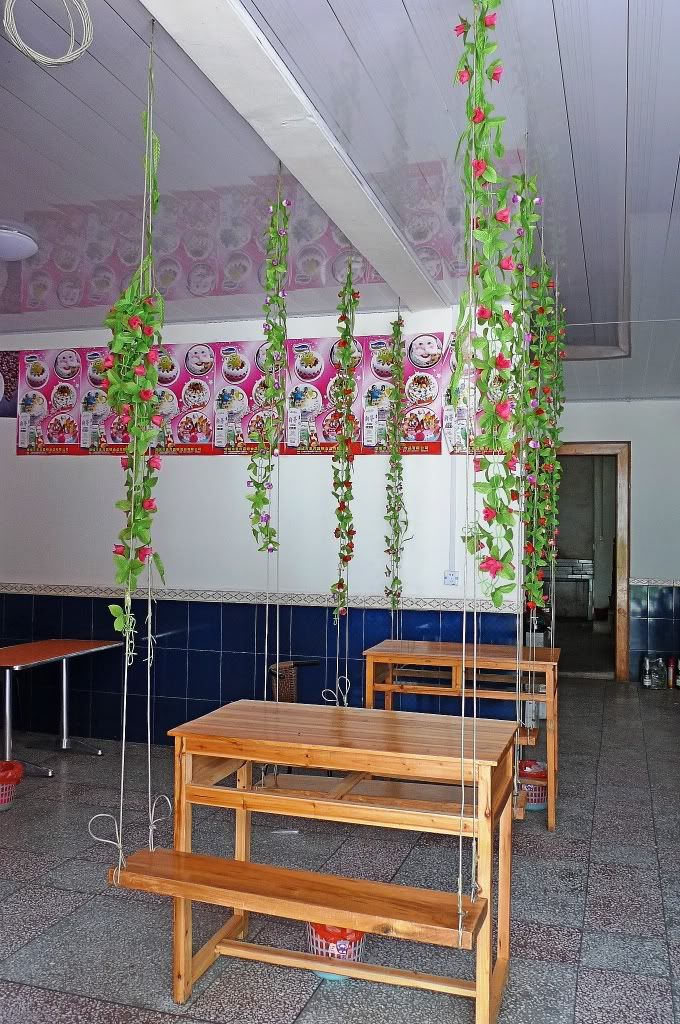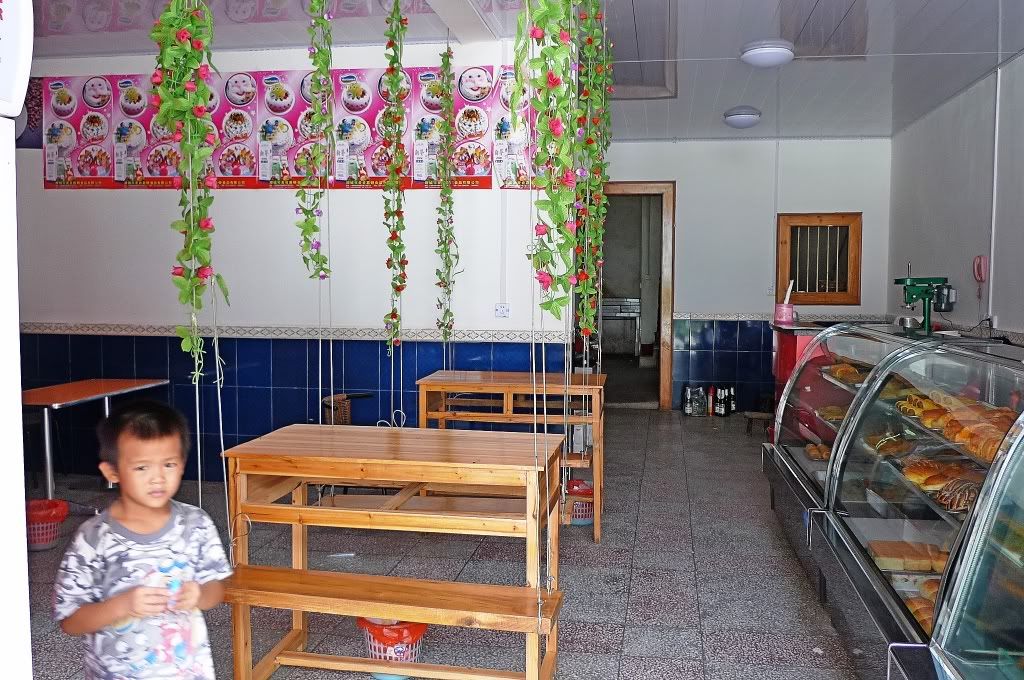 After buying some bread, we had lunch at this restaurant nearby. Anyone knows what is this shop called? I don't know how to read those Mandarin words!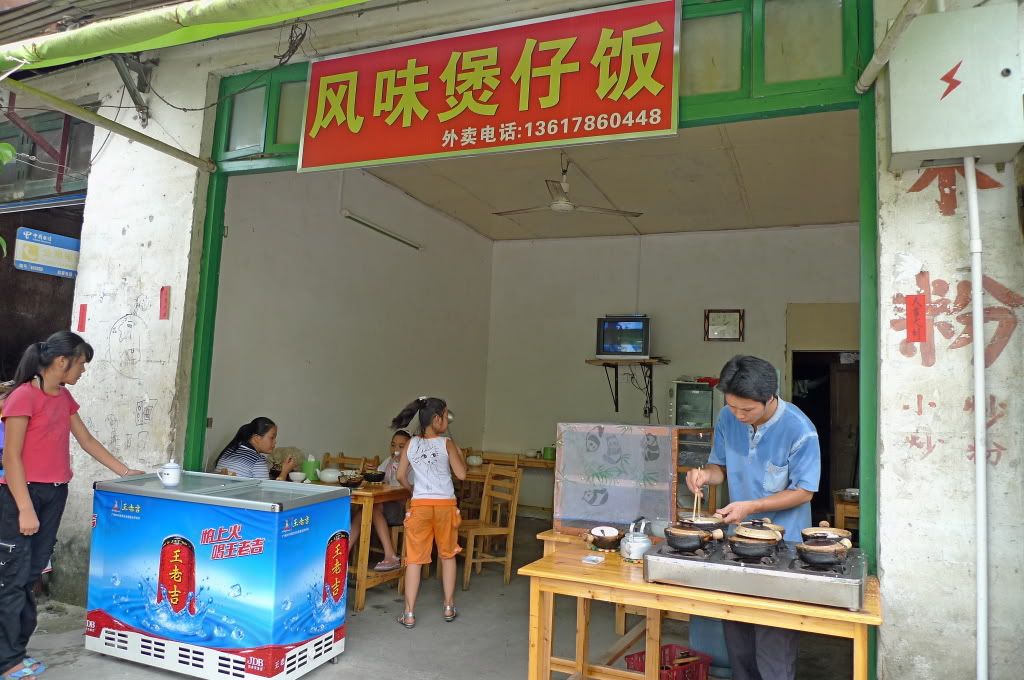 They served only claypot rice.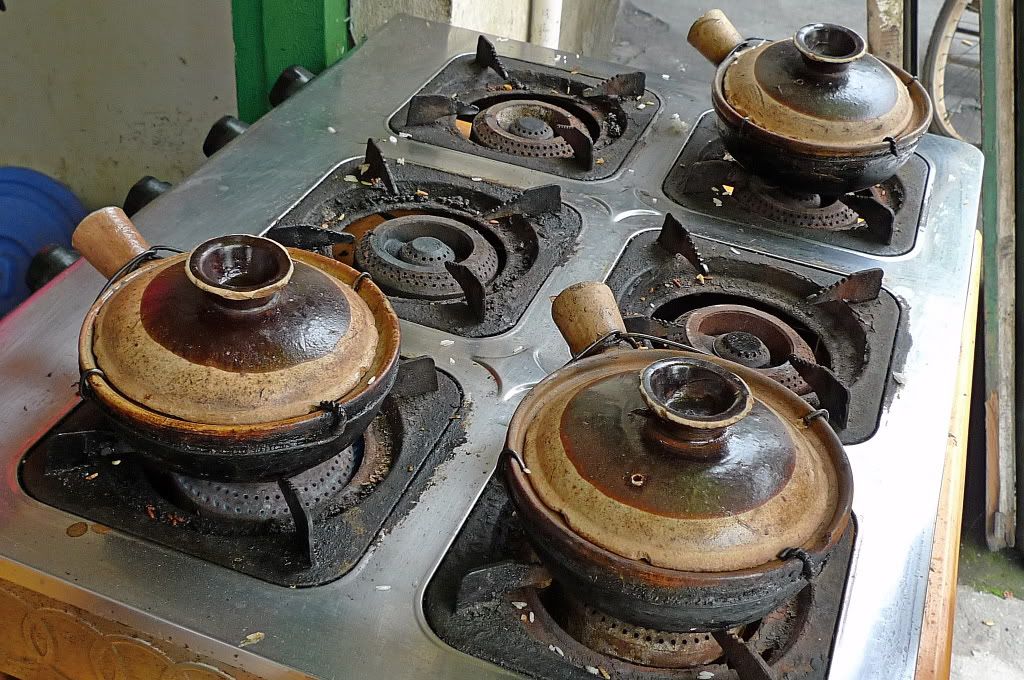 Rice with pickled vegetables and meat. I think the pickled vegetables can be found in the rice noodles I ate in
Guilin
too. Probably these are staple food in small towns and villages.
After lunch, we passed by a shop selling wine containers and decided to take some photos.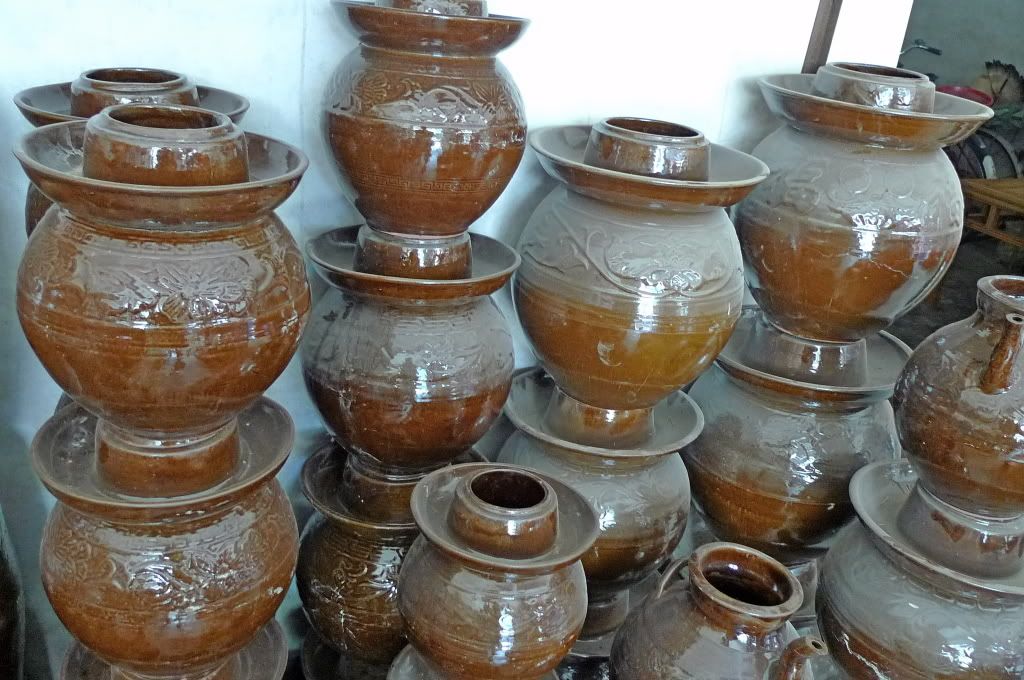 Honestly, it was my first time seeing these wine containers!
They also have transparent containers. Not sure what these containers were made of!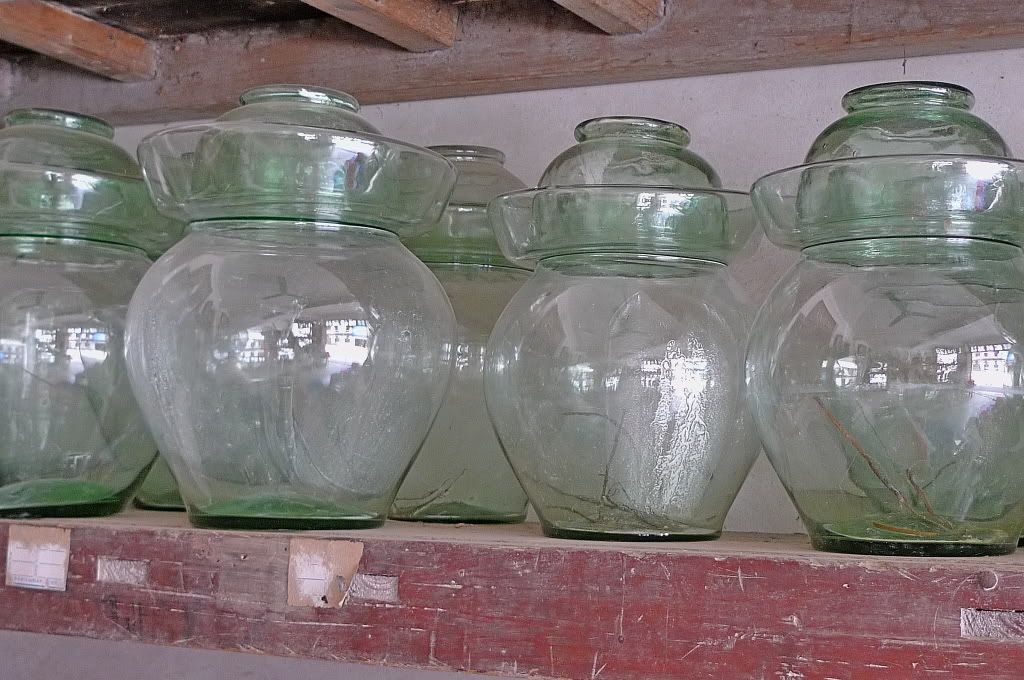 We passed by a small supermarket called
99 Supermarket
and decided to go in and have a look. I wonder if it has any connection with
99 Speedmart
stores found in Malaysia?
The prices there was indeed low! How did I know? Well, I bought these two bottles of their famous tea for 1.70 yuan per bottle.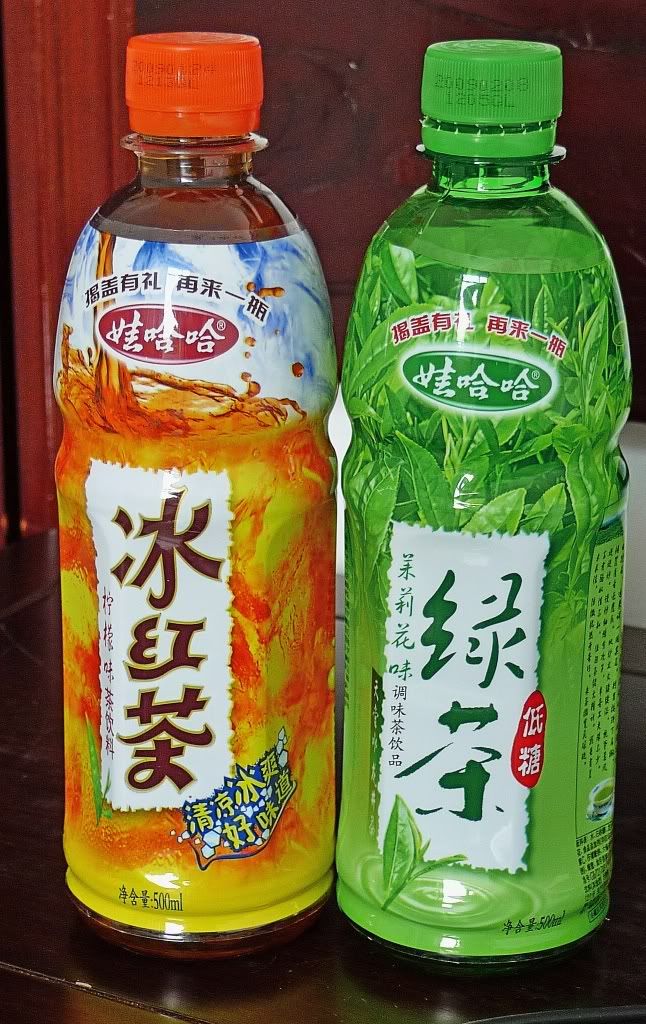 I found out that other shops along the same street were selling these drinks at 3 yuan per bottle. One shop even sold it at 4 yuan! What, they think we tourists are dumb?
When I told the boss that the 99 Supermarket down the street was selling it at 1.70 yuan, he did not look too pleased. Oh, come on, I really don't care whether you are pleased or not, I am not obliged to buy from you especially if you are selling at that kind of price!
By the way, I like the drink a lot! It was a mixture of sweet and sour in taste.
Hmm, wonder if the pictures of the models on these bottles are some famous stars in China? Anyone knows? I don't follow Chinese stars, only Hong Kong TVB stars, haha!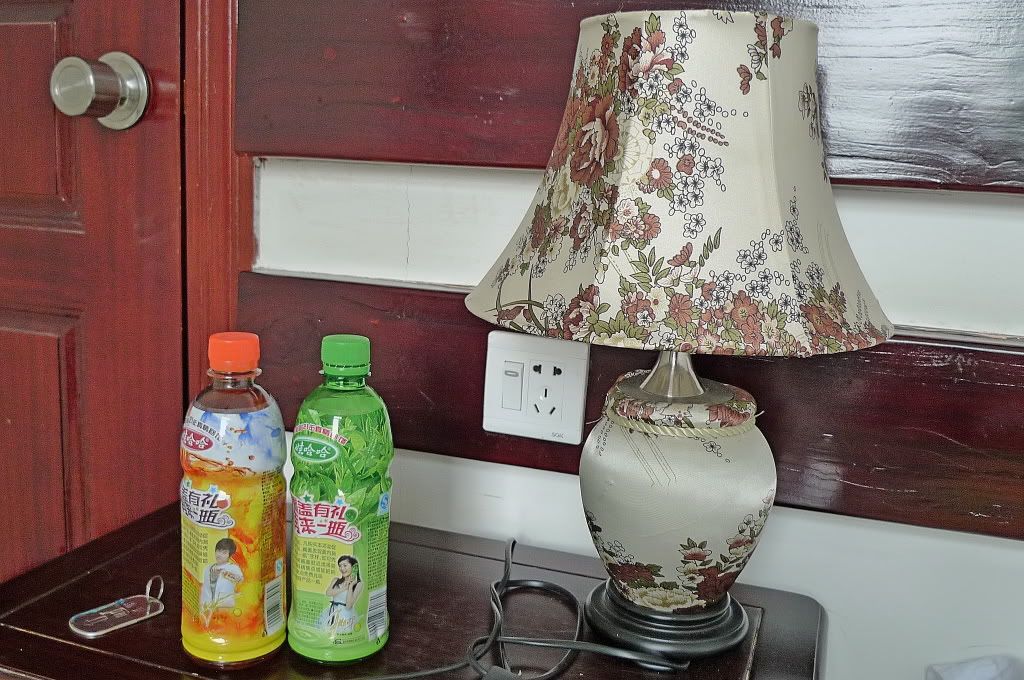 When we returned to our hostel, I rested for a while in my room before embarking on my solo adventure trip to
Xingping
's fishing village.
To be continued ...