I am supposed to be posting Part 3 of
My Yulong River Rafting Adventure
today, but I think I will put that on hold to blog about some other stuffs.
I have been following
Shingo T
's blog for some time now, and I thought I like his '
random notes
' posts. So I decided to start my own Random Notes! Here goes...
1. First, I would like to announce the winner of "
I Heart KL T-shirt" contest
. Congratulations to
Reanaclaire
! You just won yourself a "I Heart KL" T-shirt! Please email me your address so I can mail the T-shirt to you! Thank you for those who participated!
2. I bought myself 3 CDs last week.
They were worth buying as each CD costs RM25 only with the exception of the Mariah Carey's latest album which was retailed at RM29. It was actually sold at a special price of RM25 on the first day of the album launch in Malaysia but I was not free to buy it! : (
I know most people now download songs from iTunes and other sources online, but I still like to collect CDs. Probably I'm a bit old fashioned? : )
Anyway, these 3 CDs are worth buying as they contain great songs! No need for me to mention Black Eyed Peas - they already have several hits from their album! As for Colbie Caillat, I can sense some of the songs in her album to have great potential to be radio friendly hits!
3. I've been listening to Mariah Carey's latest album "Memoirs Of An Imperfect Angel" for several days now. If you don't already know, I am a HUGE Mariah fan! Look, I have 12 of her CDs!!
I have even wrote a whole post dedicated to her! Read that
here
if you haven't already. I shall write a detailed track by track review of her latest album in my future post soon. Meantime, if you are a fan, help me to vote for Mariah's song on
Mix FM
and
Fly FM
. Thanks!
4. I love to eat cherries and grapes! Do you? Both cherries and grapes are full of antioxidants which are good for you! The other day, a friend of mine went to Selayang market and I asked him to buy me some grapes and cherries.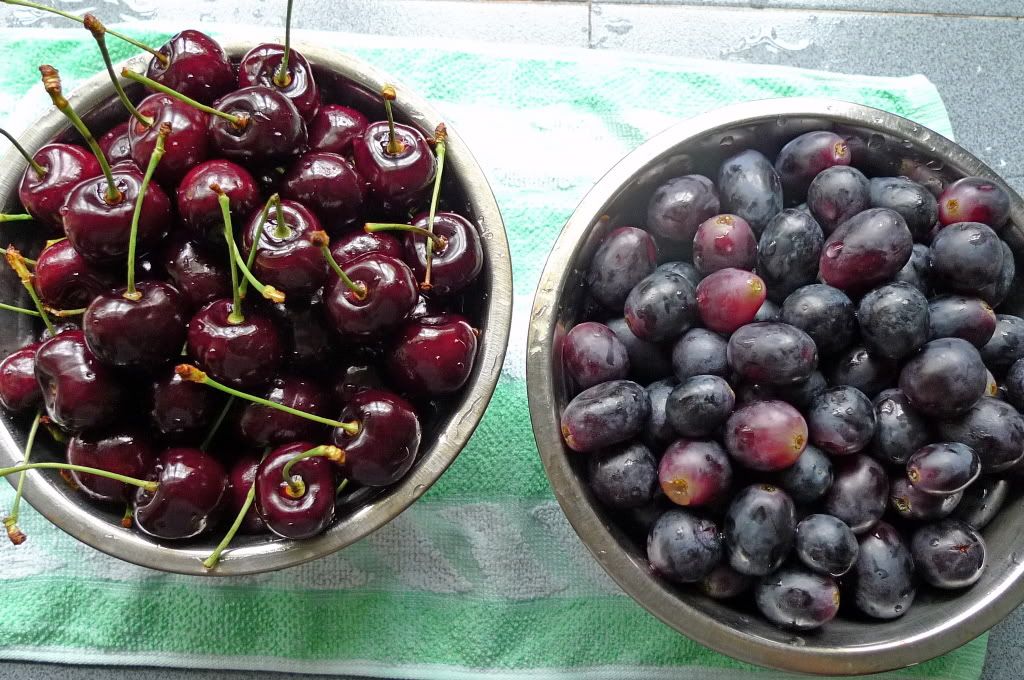 I was just a bit concerned over the grapes - the skin of the grapes were full of white spots. Do you know how to get rid of them? No matter how much I washed the grapes, the white spots or stains would not come off.
Anyway, the cherries were a hit with my family members. Within a short period of time, the full bowl of cherries became like this!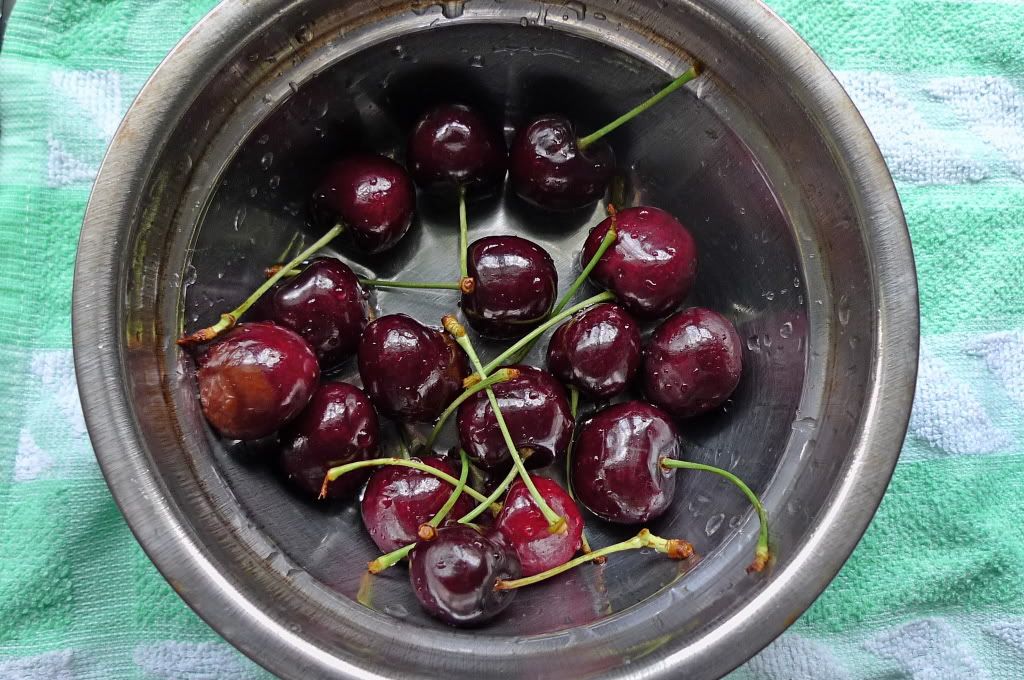 And before you know it, only the last one was left standing!
Guess who ate that? Haha!
5. I have over 600 unread emails in my inbox! I really don't have the time for this! I am very tempted to delete all the emails! Should I?
6. Anyone interested to watch "
Cuci The Musical
"? It will be staged from
Oct 28th - Nov 8th 2009
at
Istana Budaya, KL
. Tickets are priced from
RM43
(cheapest) to
RM253
(most expensive). I normally buy the cheapest ticket seats on the highest floor and use my binoculars to watch! Haha!
The show also stars
Adibah Noor
, one of my favourite local singers.
The best musical I have ever watched at Istana Budaya is "
Chang & Eng
", a Singaporean production. Maybe because I loved all the songs - even bought the CD! Oh yes, I remember Adibah Noor performed in Chang & Eng too. She's fantastic!
I have watched "
Puteri Gunung Ledang The Musical
" and "
P. Ramlee The Musical
" at Istana Budaya and they were not bad. The only problem with Istana Budaya is the seats are too cramped. Tall people would have a problem sitting in the seats there as there is not enough leg room!
7. I don't like the empty spaces on both sides of my blog! Can't they fill up the whole screen? Anyway, I find that it's nicer to read my blog if you magnify it (or zoom in) by pressing
Ctrl
and
+
. Alternatively, you can press
Ctrl
and
scroll mouse wheel upwards
.
You can press Ctrl and + a few times or scroll the mouse wheel until you reach the desired size.
The photos look even better at this enlarged size! To return back to default, just press
Ctrl
and the number
0
.
Try it now. Do you agree with me?