Continued from
Part 1
Christmas mood is in the air right here in Klang Valley and you can feel it with all the Christmas decorations being put up in the malls.
It's White Christmas at
The Curve
in Petaling Jaya!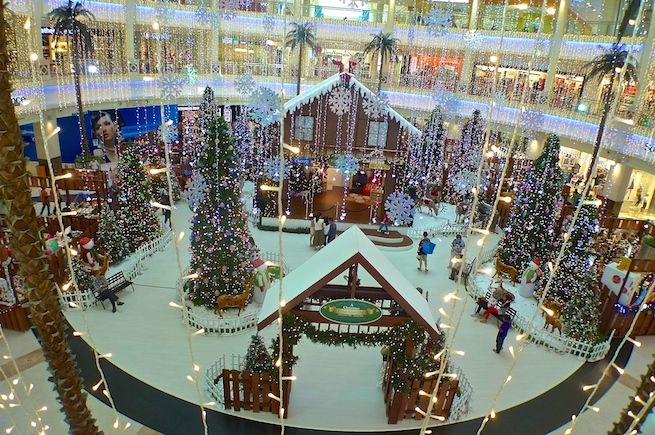 Look! There's a Santa Claus sitting on the roof!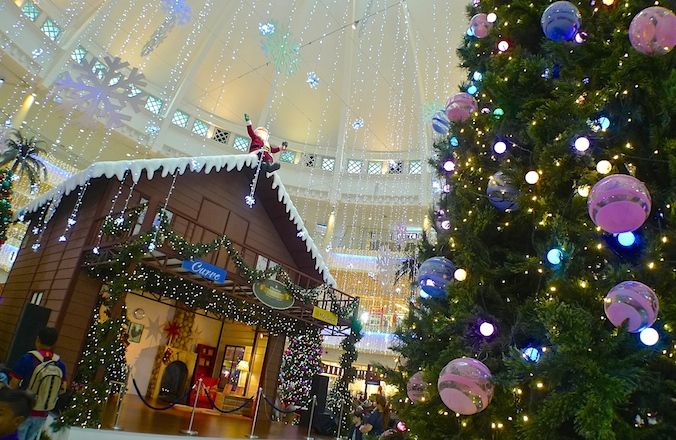 A closer shot of Santa from below.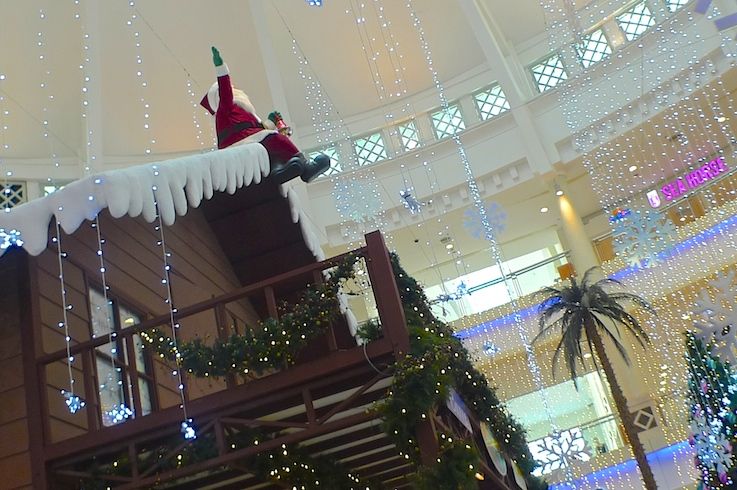 Lovely snowman and reindeers! And I like the Christmas trees with the beautiful ornaments.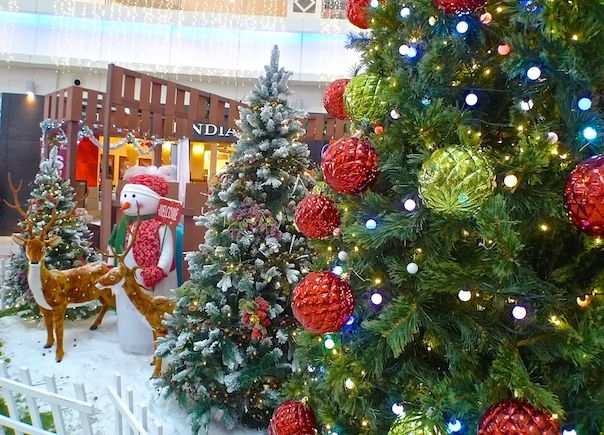 These life-size reindeers are cute!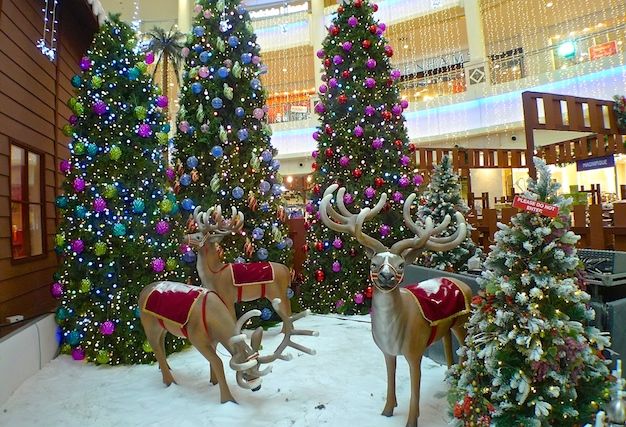 Santa's empty sleigh.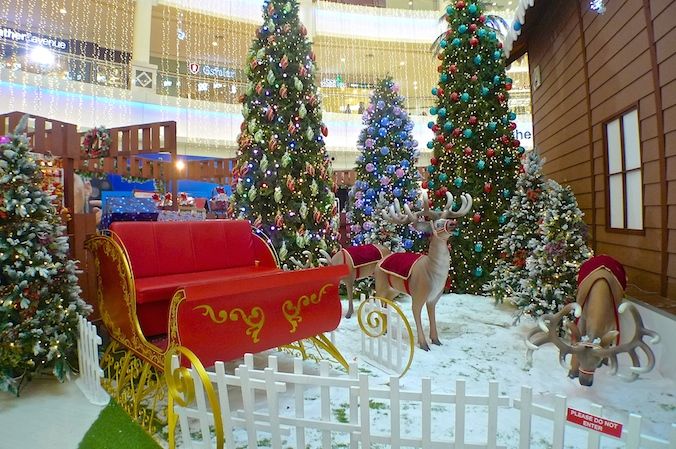 Smiling snowman.
The decorations made me smile.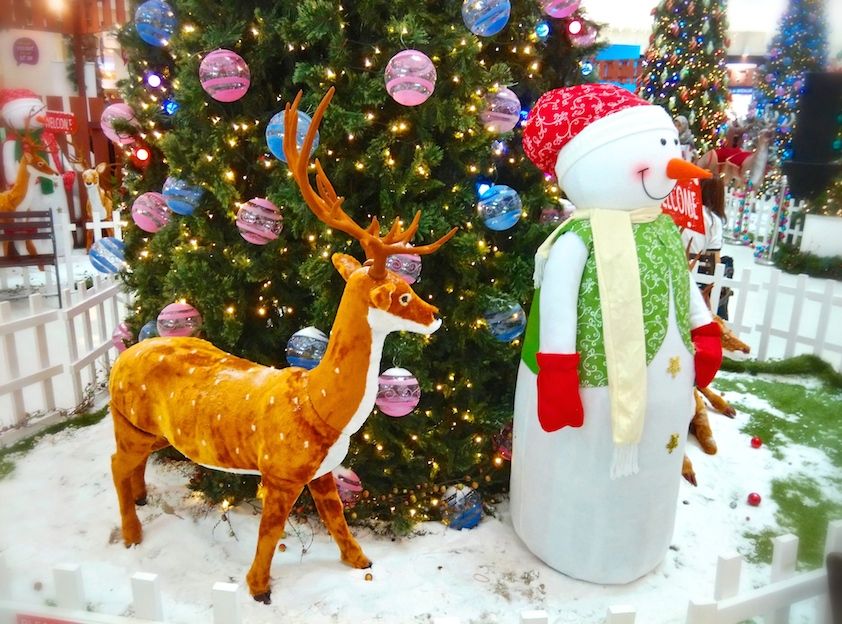 Glass reindeers opposite Starbucks.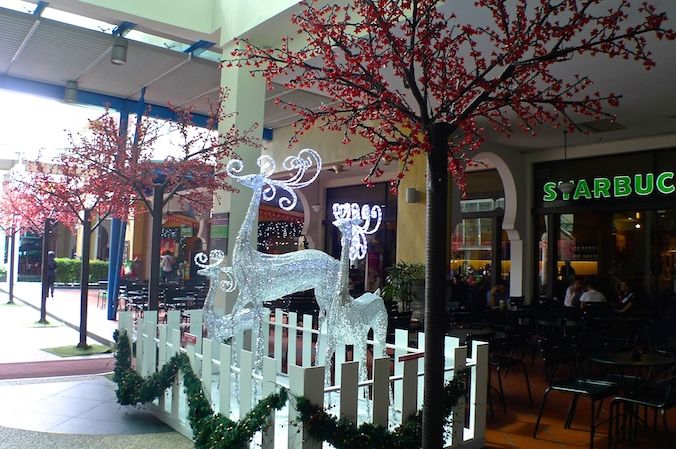 A tall Christmas tree in front of
e-Curve
. This will probably look better at night.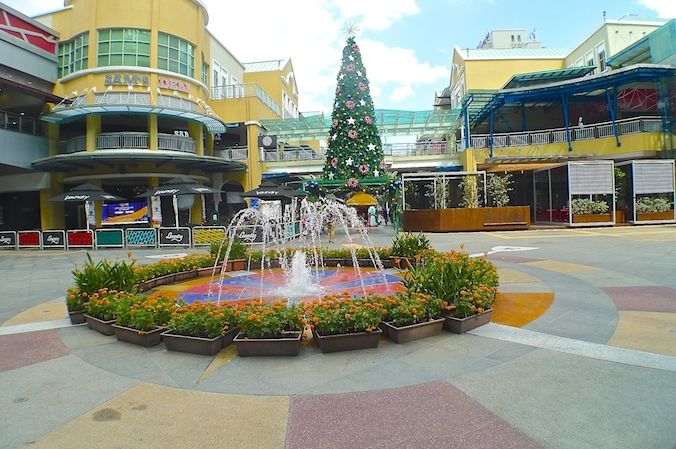 The Christmas decoration at
Paradigm Mall
is somewhat different as it has a medieval touch to it.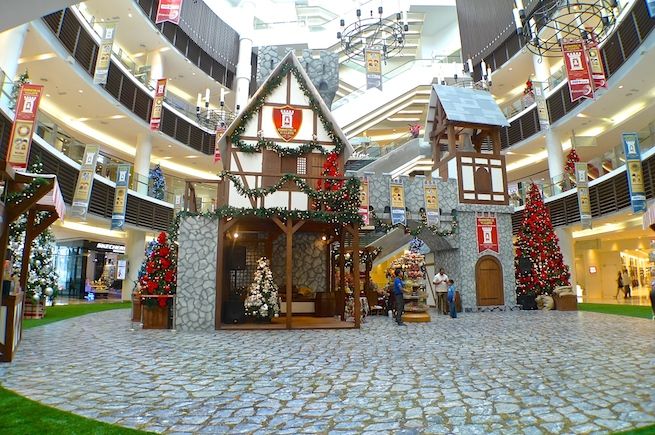 Actually I like the candles!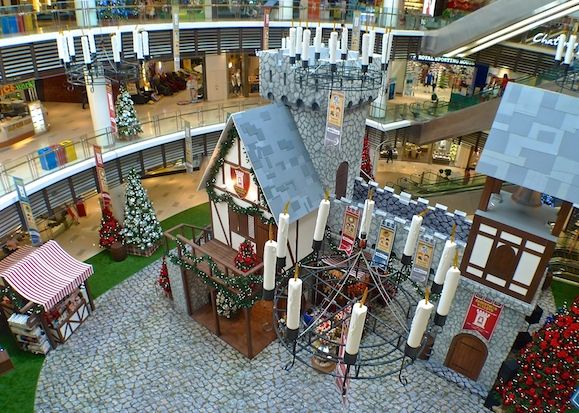 But unfortunately, the decoration does not give me a Chrismassy feeling.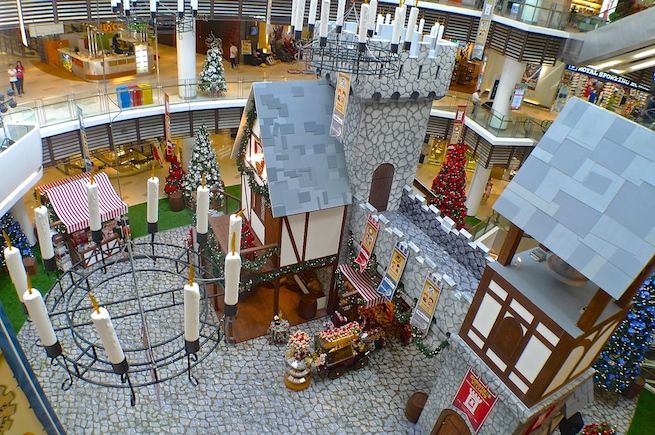 I did not have a camera with me at
Tropicana City Mall
so I had to make do with my Xiaomi phone.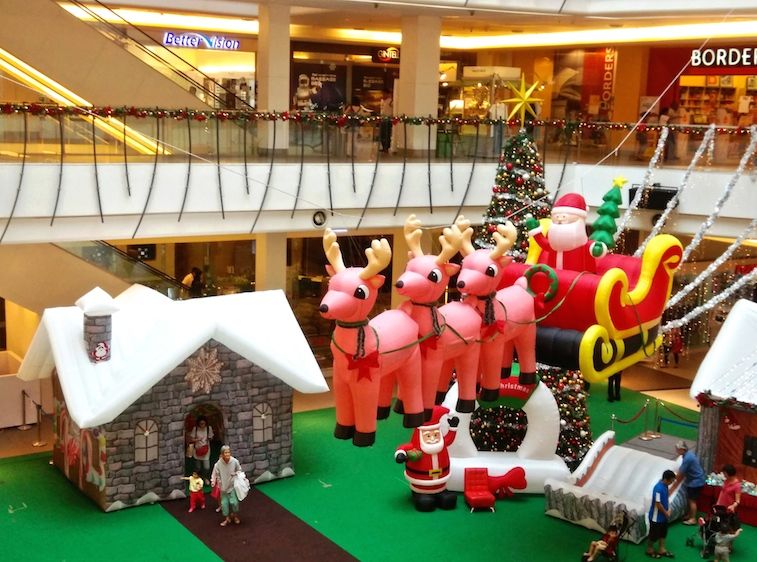 Everything is inflatable here. There are inflatable flying reindeers and inflatable Santa Claus on his inflatable sleigh.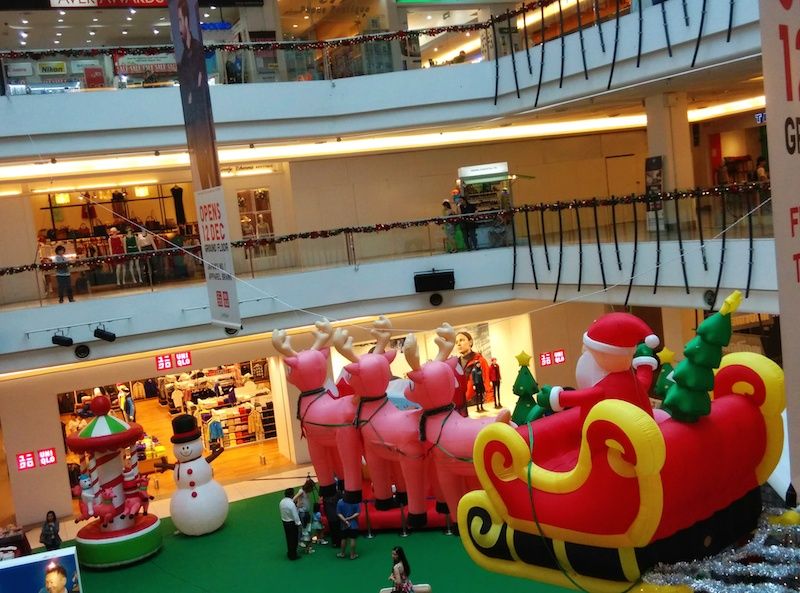 Inflatable snowmen and inflatable Christmas trees. Pretty cute!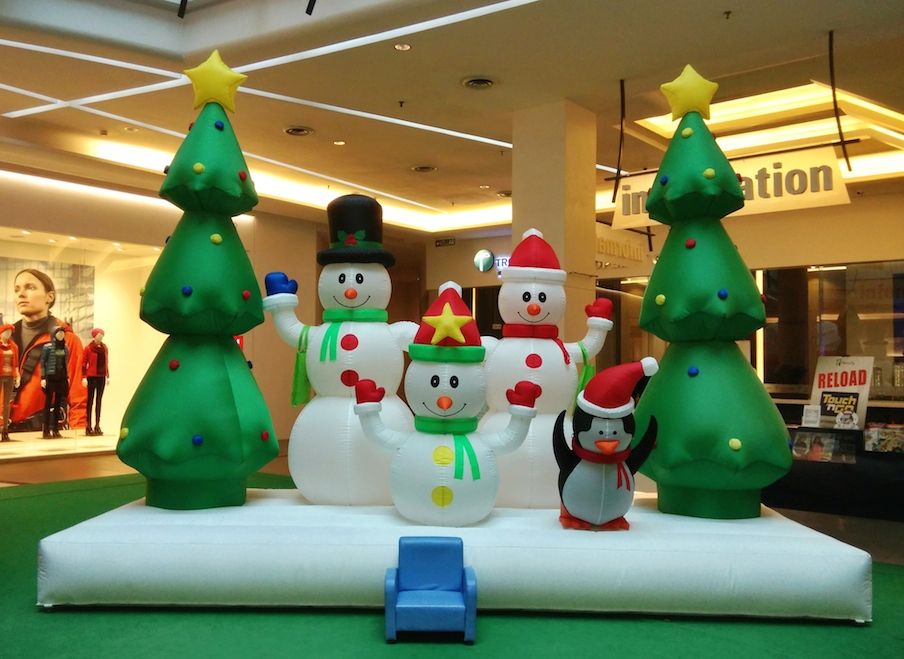 It's all fashion at
The Gardens Mall
in KL!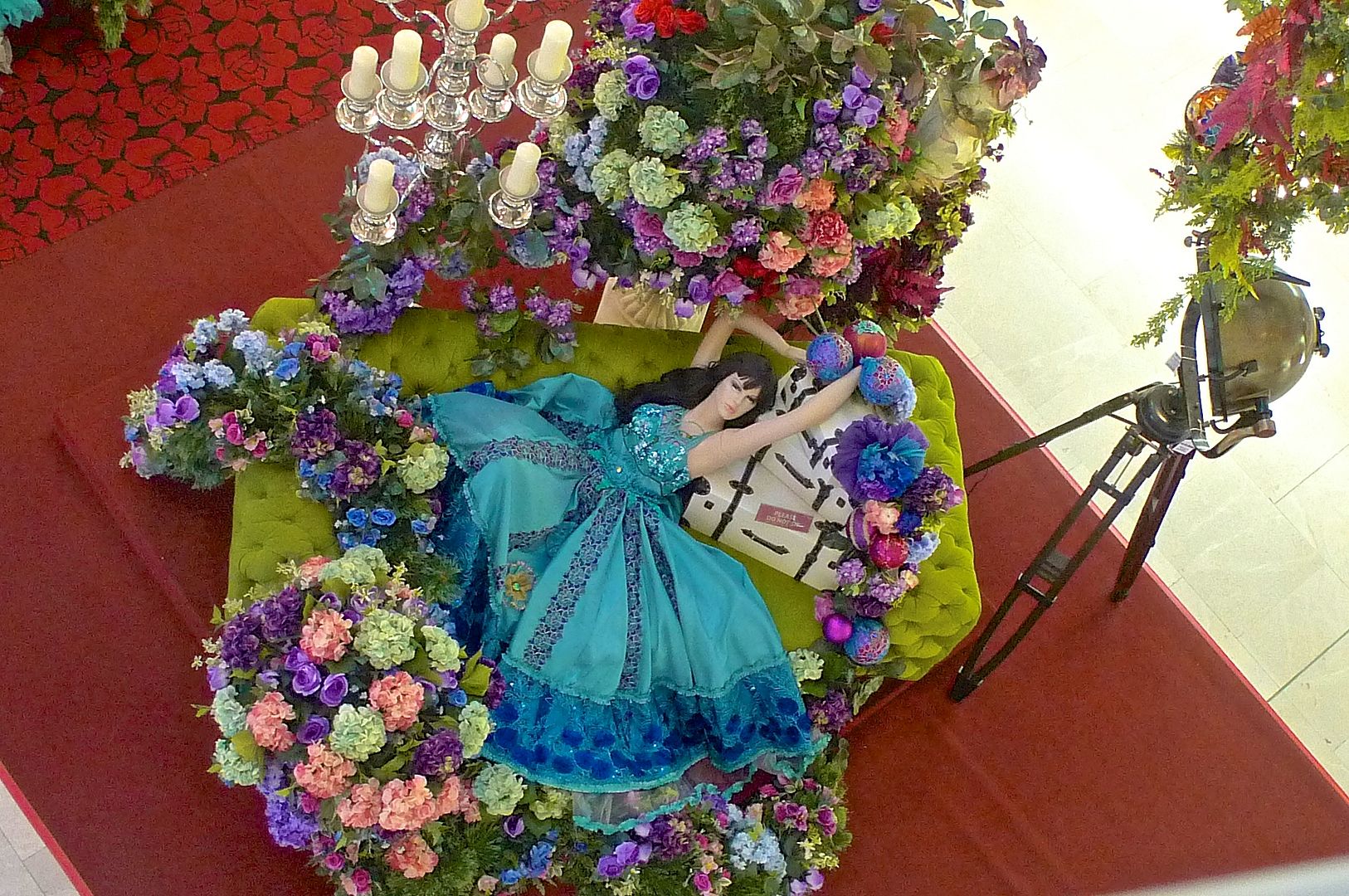 Fashion and flowers to be exact!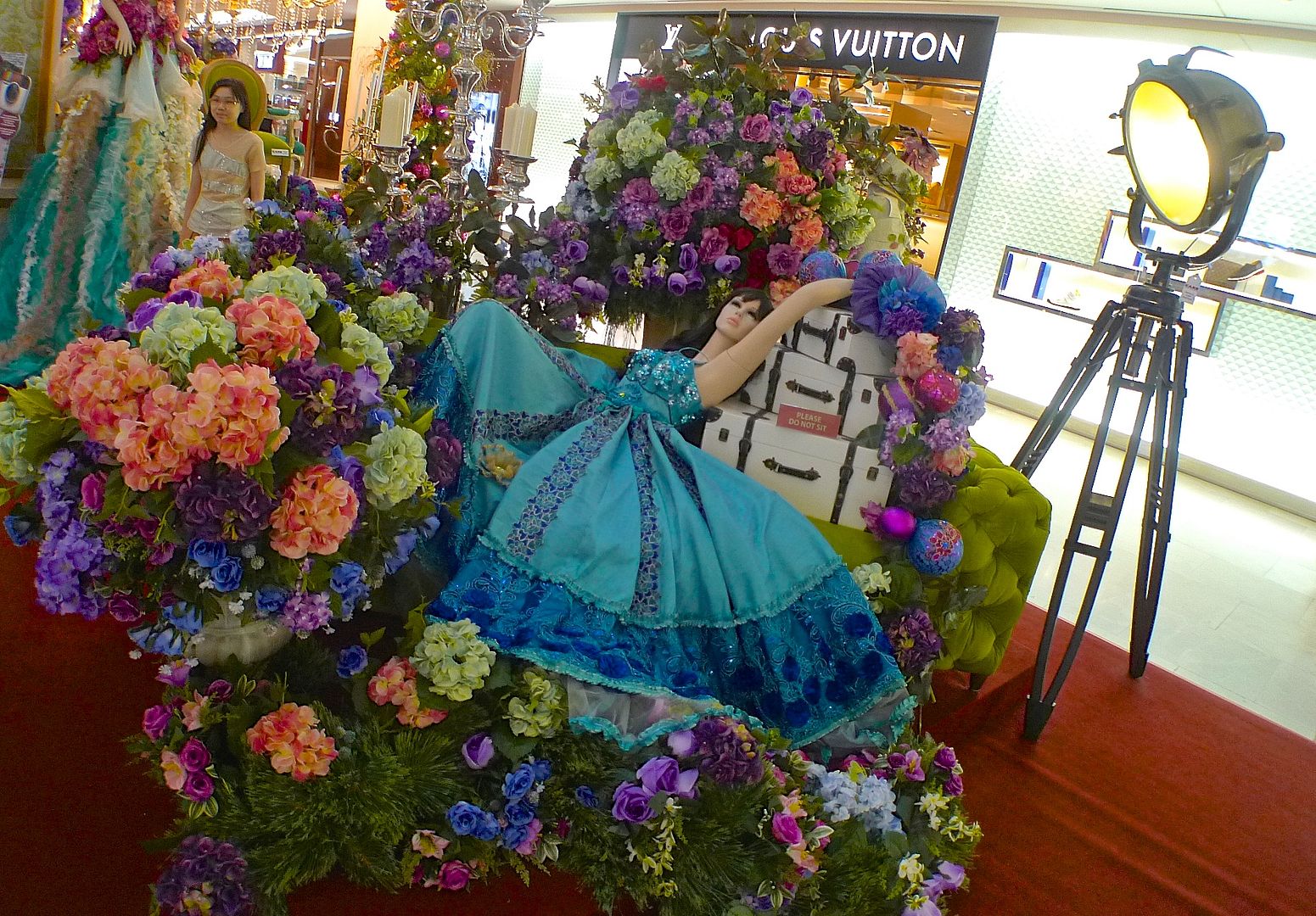 I am not exactly sure what the theme is for this year's Christmas decoration at The Gardens, but it seems that if you Instagram a photo of yourself with these mannequins, you will stand a chance to win prizes!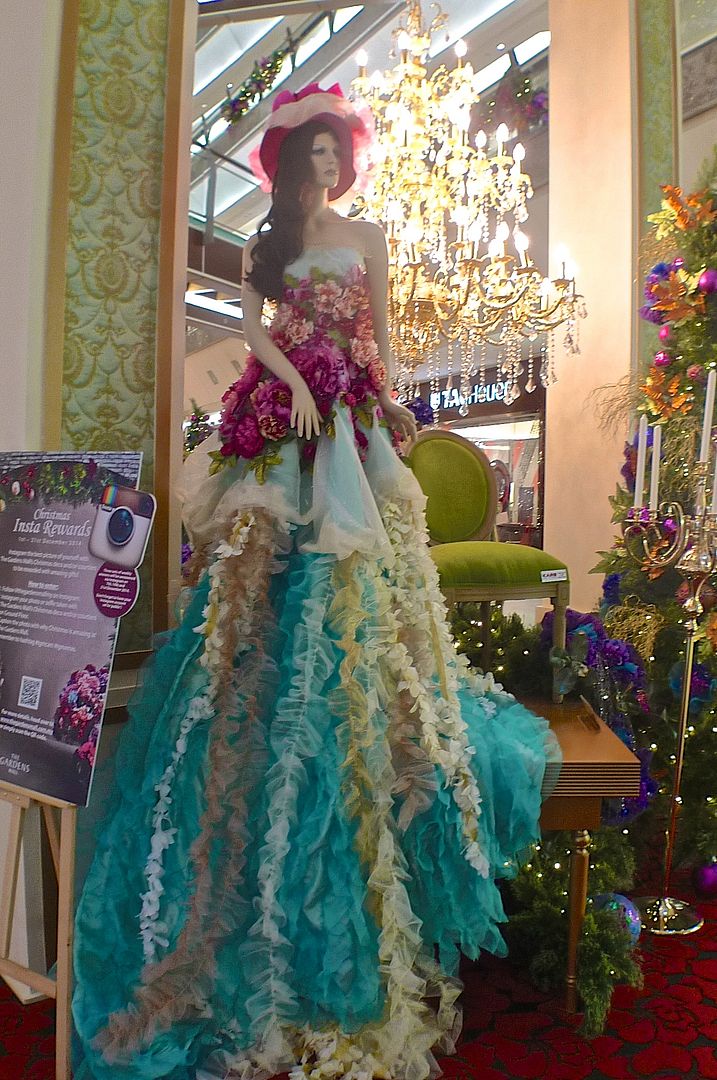 But do not rush over to the Gardens now - it's too late. The contest ended a few days ago! LOL!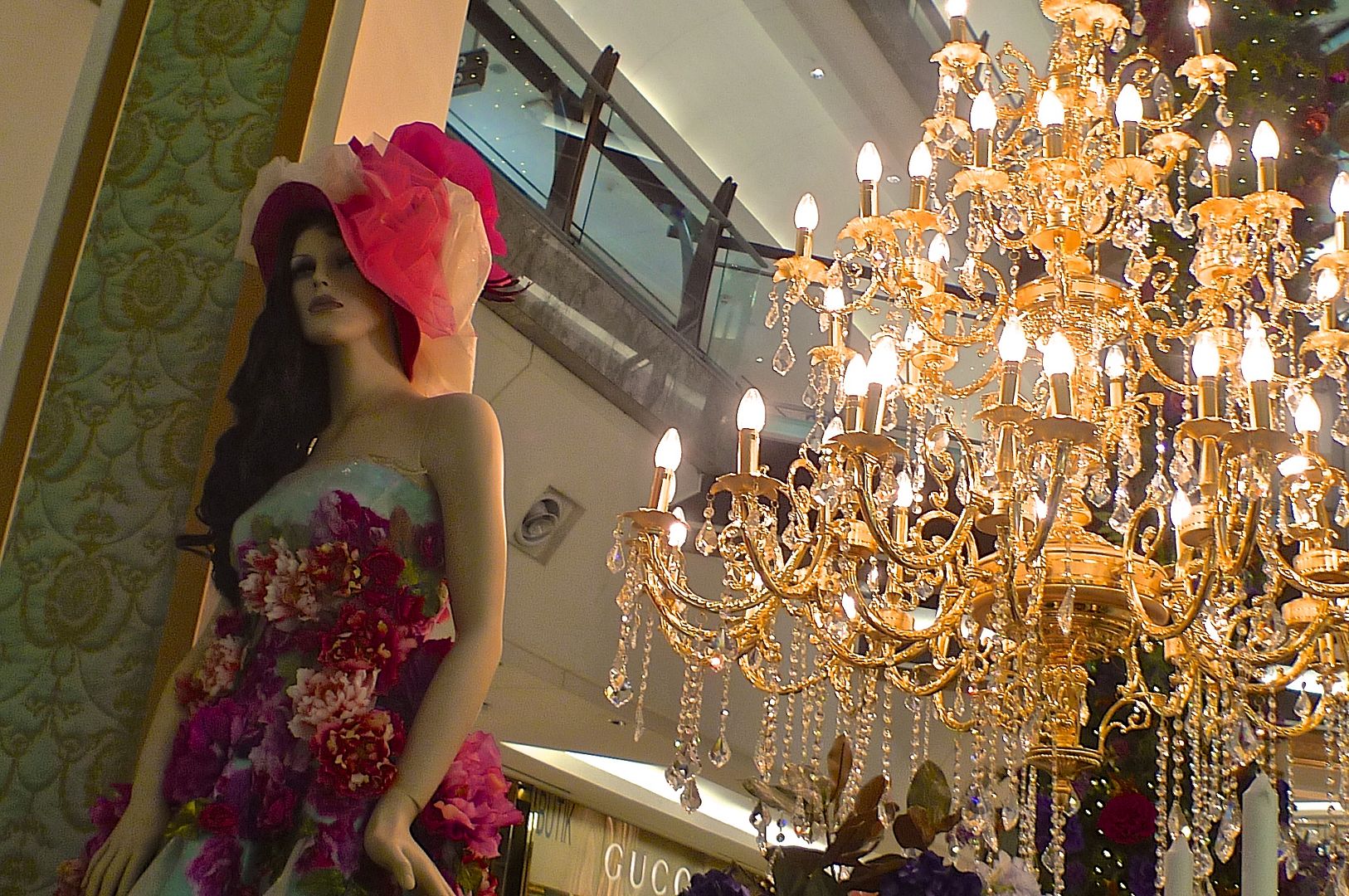 OK, I like this one the most.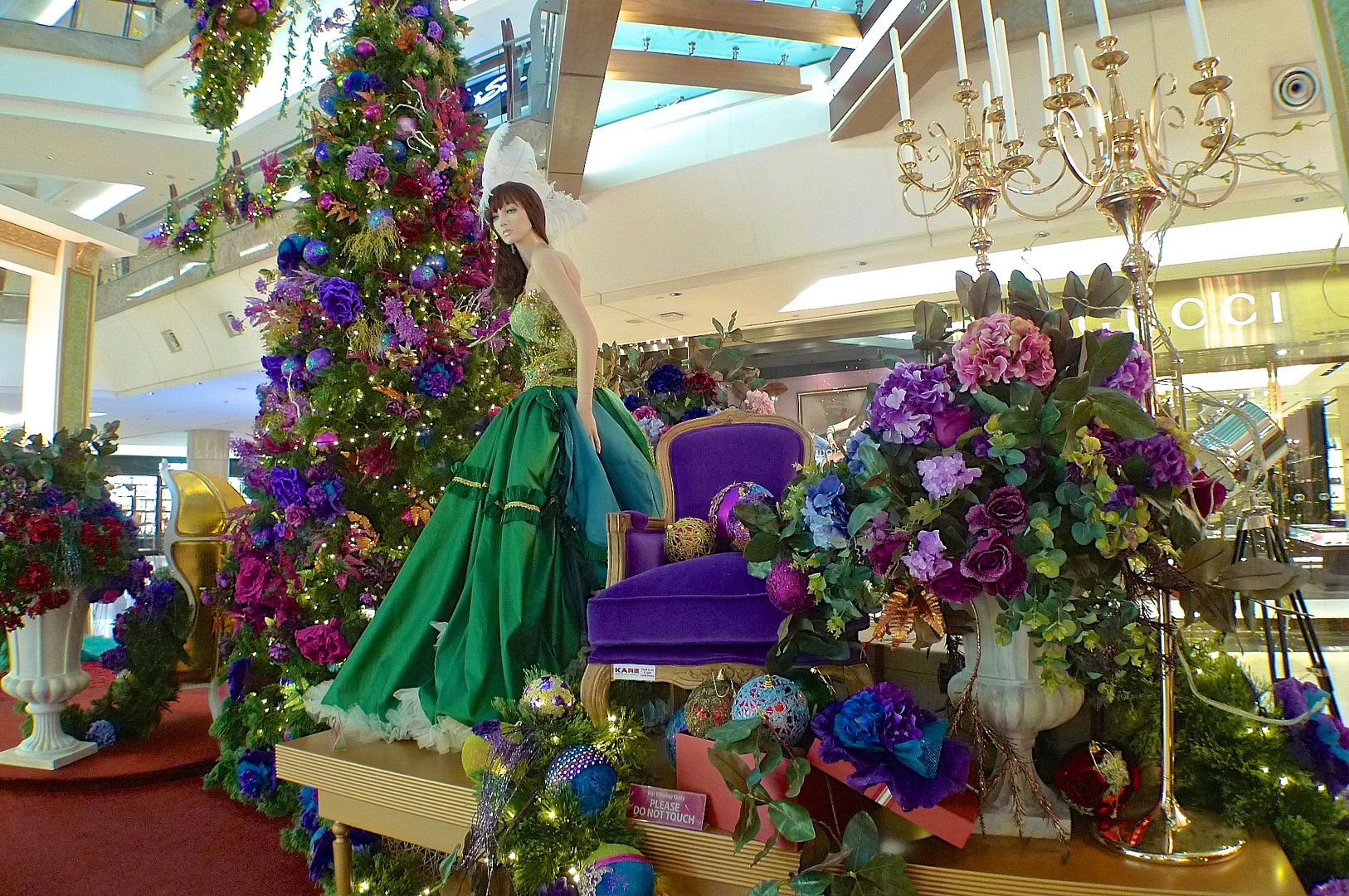 Looks classy and nice.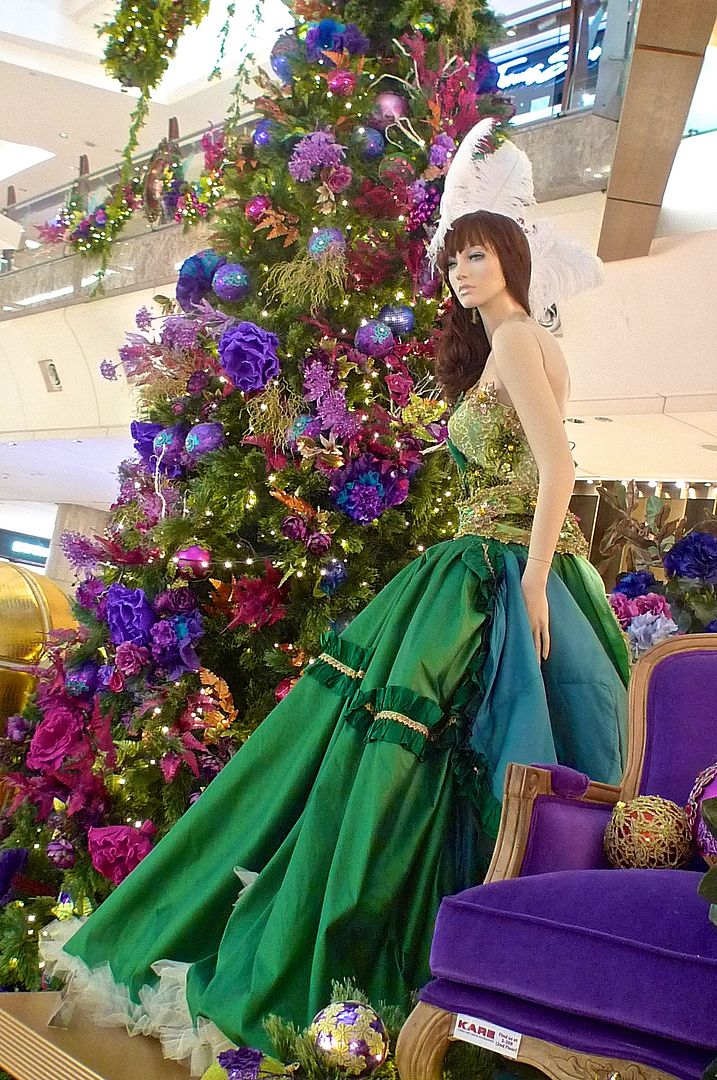 Next door, the
Mid Valley Megamall
has been turned into a Christmas fairyland of sorts complete with giant mushrooms, flowers and furry animals.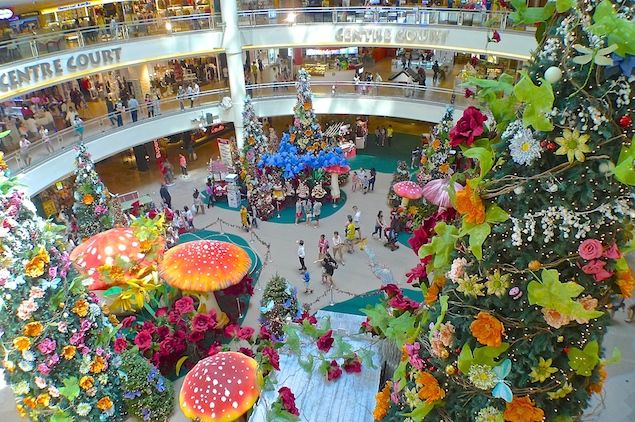 Look at those giant mushrooms!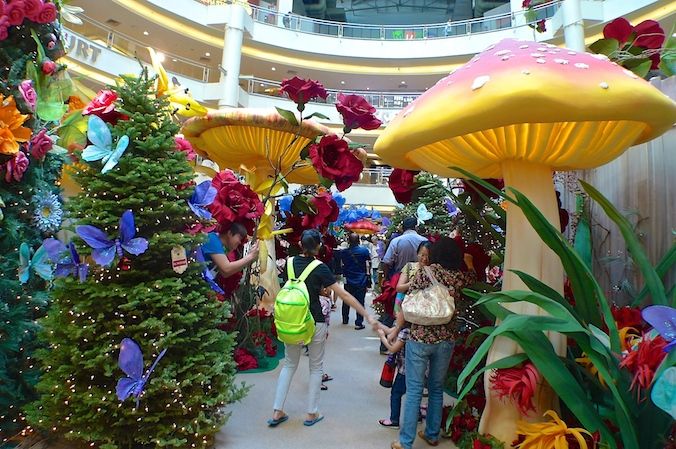 Furry animals that look like they have just walked out of a storybook.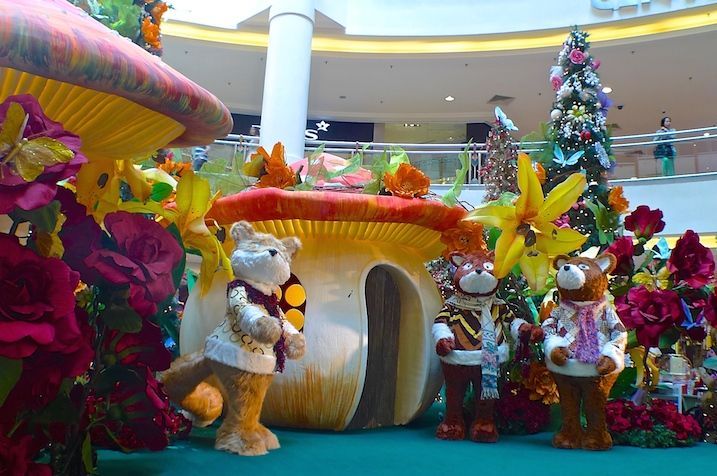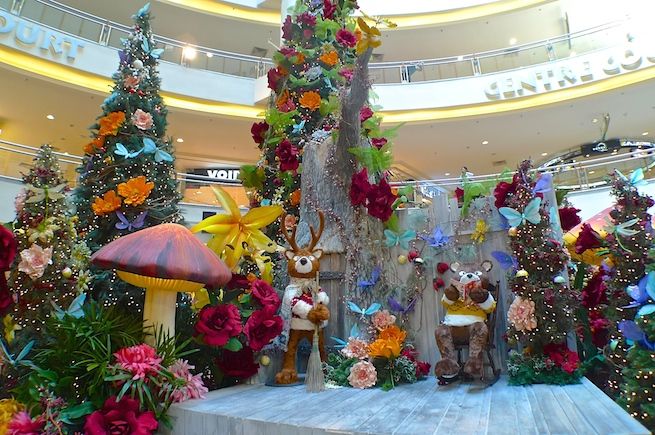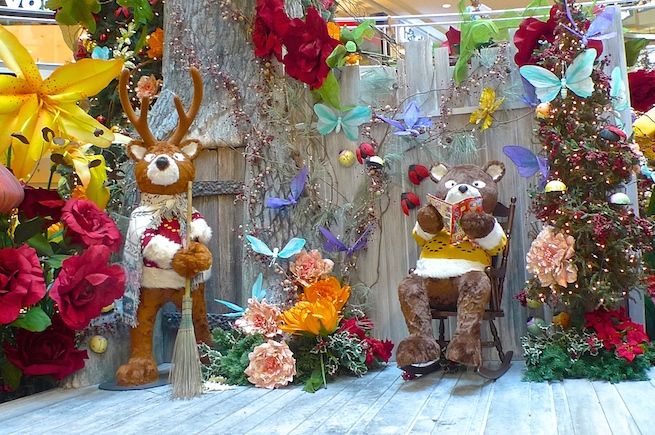 I think children will love this decoration. Me? Not really my type of Christmas!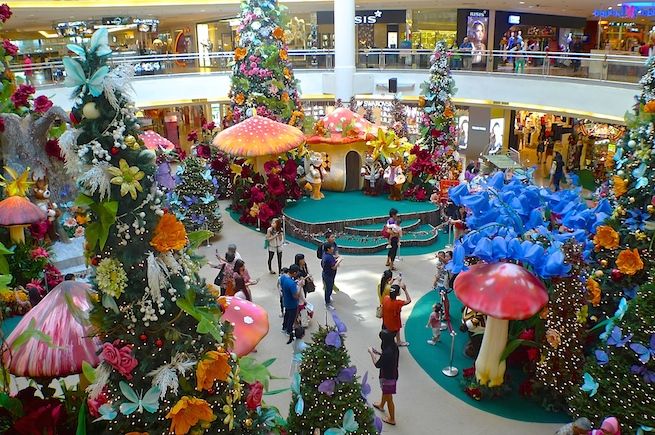 Did you know that there's a very tall Christmas tree at
Suria KLCC
?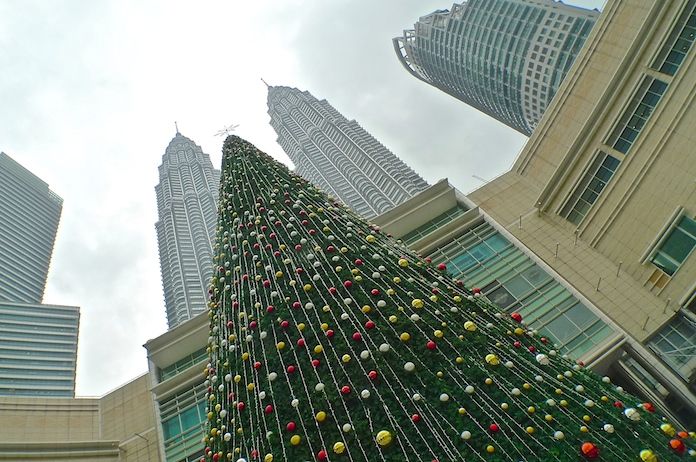 In fact, it is the tallest Christmas tree in Malaysia estimated to be 32 metres (or 105 feet) in height! Located at the Esplanade, it is quite a sight to behold. And it is made even grander with the majestic Petronas Twin Towers in the background!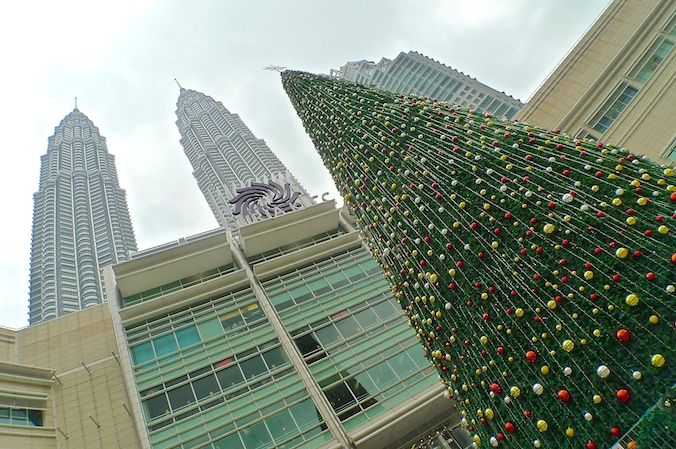 It was a cloudy day when I took this picture. In fact, it started raining right after I took the picture!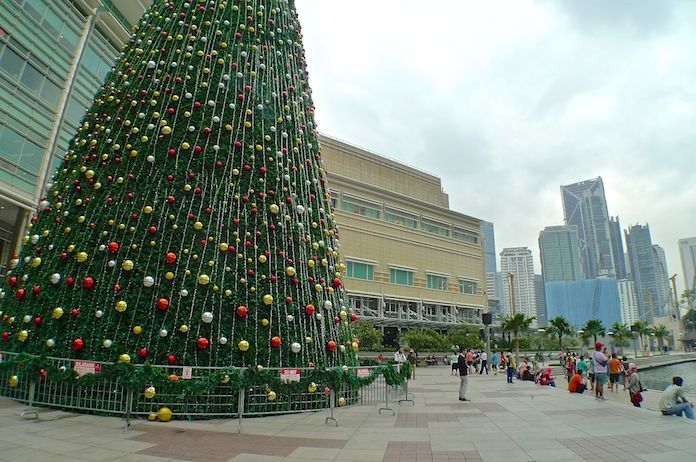 Inside Suria KLCC, at the main concourse, stands another tall Christmas tree, albeit a smaller one.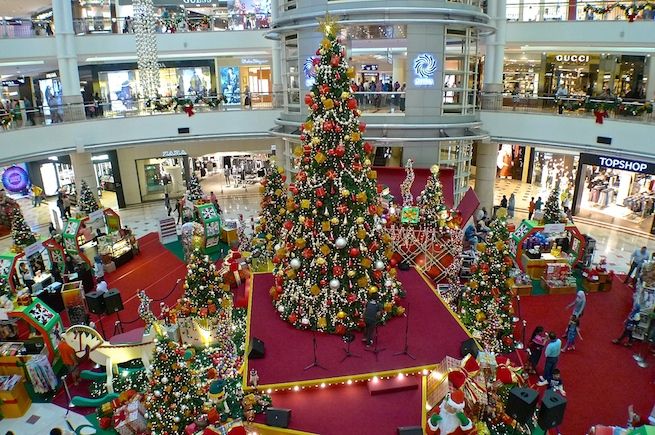 The decorations are actually pretty good. Closer shots evoke a Chrismassy feeling.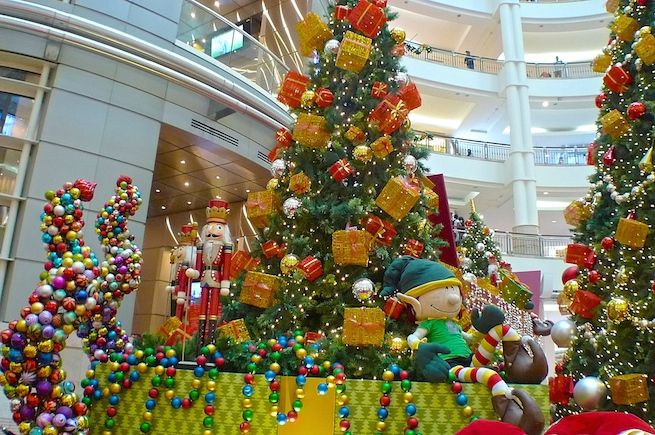 Complete with toy soldiers, elfs, Santa Claus and a rocking horse.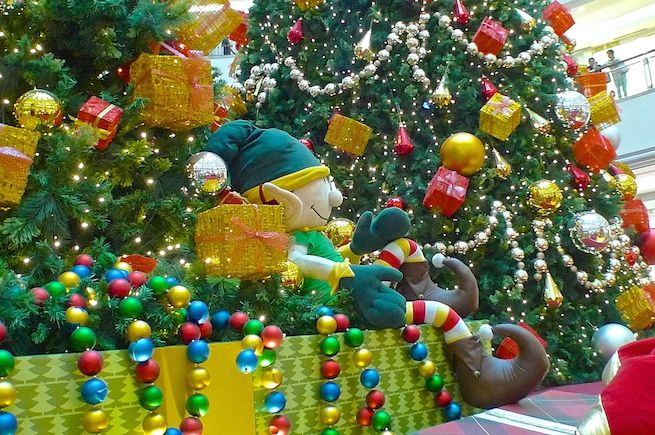 Very colorful!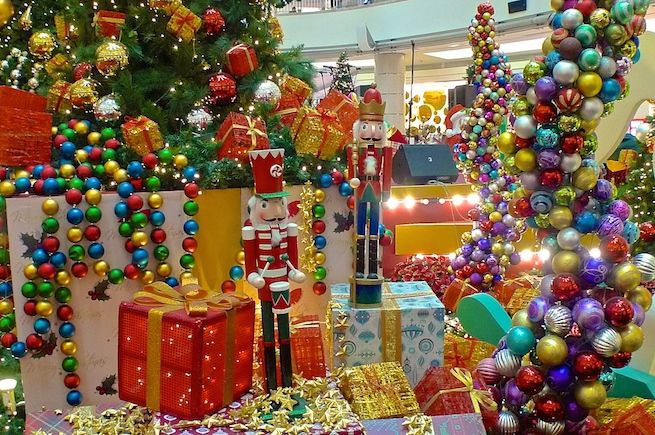 Giant toys, and hot air balloons galore at
Fahrenheit 88
mall in KL this year.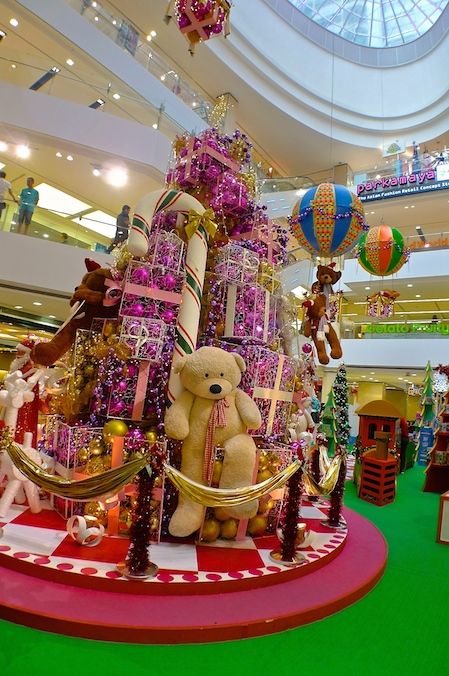 Their version of a Christmas tree.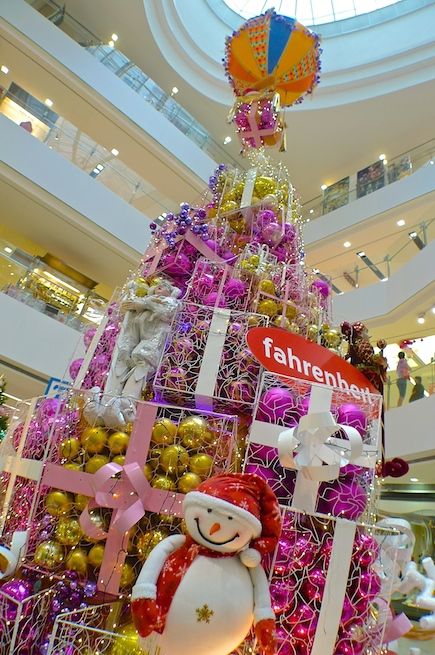 I like this smiling snowman! So cheerful!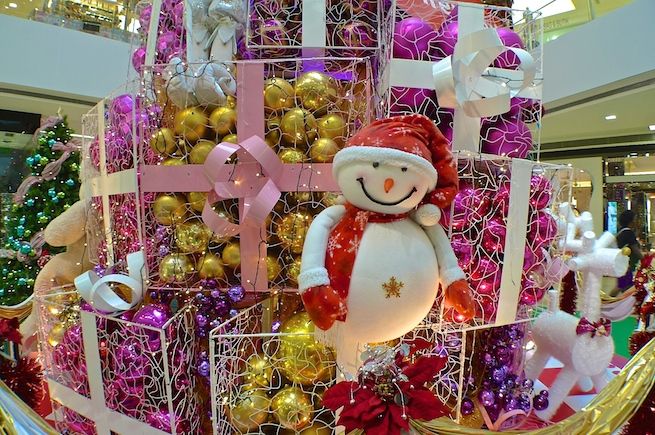 A bespectacled Santa Claus.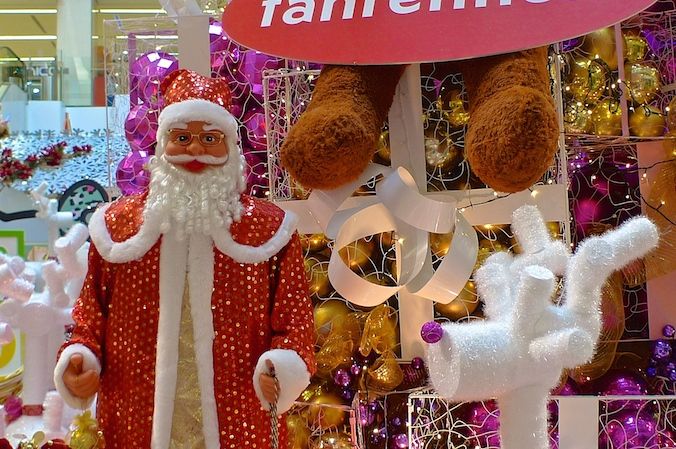 I thought this Joker looks pretty cool.
If you were to walk along
Jalan Bukit Bintang
opposite
Pavilion KL
near to
Starhill
and
JW Marriott
, you will see a row of angels playing some form of musical instruments.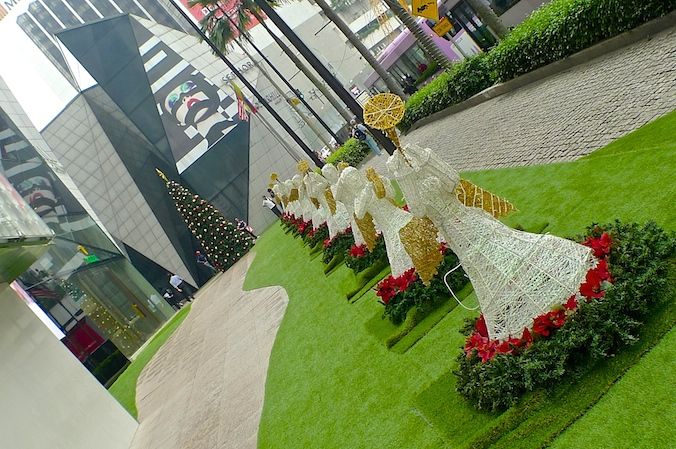 The angels will lead you to a Christmas tree at the end.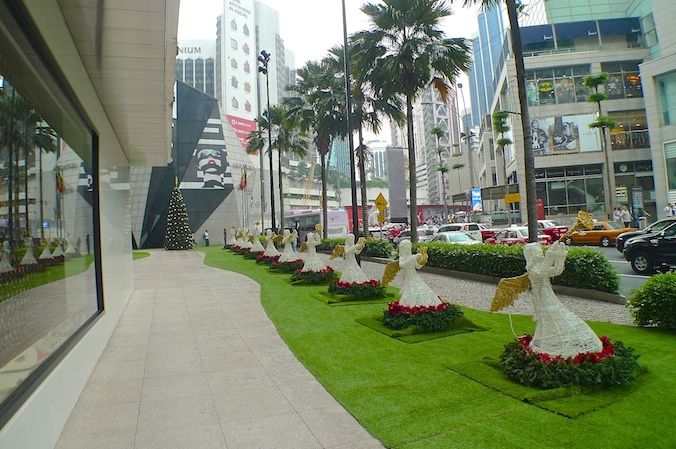 The angels will probably look nicer when lighted up at night, but they still look pretty good in the daytime.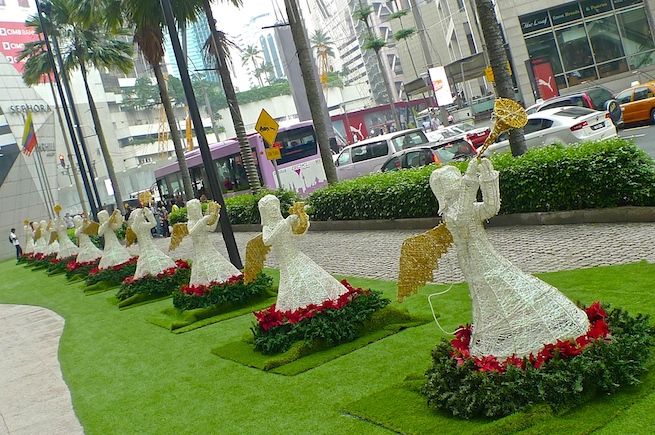 I did not visit Berjaya Times Square (for the largest Christmas tree in Malaysia), Sunway Pyramid and Empire Shopping Gallery this year. I did however visit 1Utama and Avenue K but I am afraid the photos are not worth sharing. Oh well, maybe I will share the photos in another post but the Christmas decorations at 1Utama is really, really horrible.
What do you think of the Christmas decorations in Klang Valley this year? Which are your favourites? Oh by the way, Merry Christmas and Happy Holidays everyone!